Exploring pockets of happiness- Patan (Gujarat) is a journey that is full of worthy stops and doesn't seek a destination, instead, it makes every single stop one. Located around three and a half hours from Ahmedabad, the town was earlier the capital of Gujarat and houses many sites worth visiting.
Ever woke up with a dream that lasts the day long? Well, Patan is one such dream that will take you on a thought journey for a whole day long. Either it is Rani-ki-Vav or Salviwada, you won't cease for less, I bet. UNESCO world heritage site, Rani-Ki-Vav is an architectural delicacy and a visual treat. Built in the 11th century, the memorial offers you a perspective of varied methodologies- Passion, articulation, dominance, rivalry, and what not. The stepwell is located on the banks of Saraswati river and lets you flow in its beauty as soon s you place your first step. Here's a glimpse of it, or maybe a couple of it.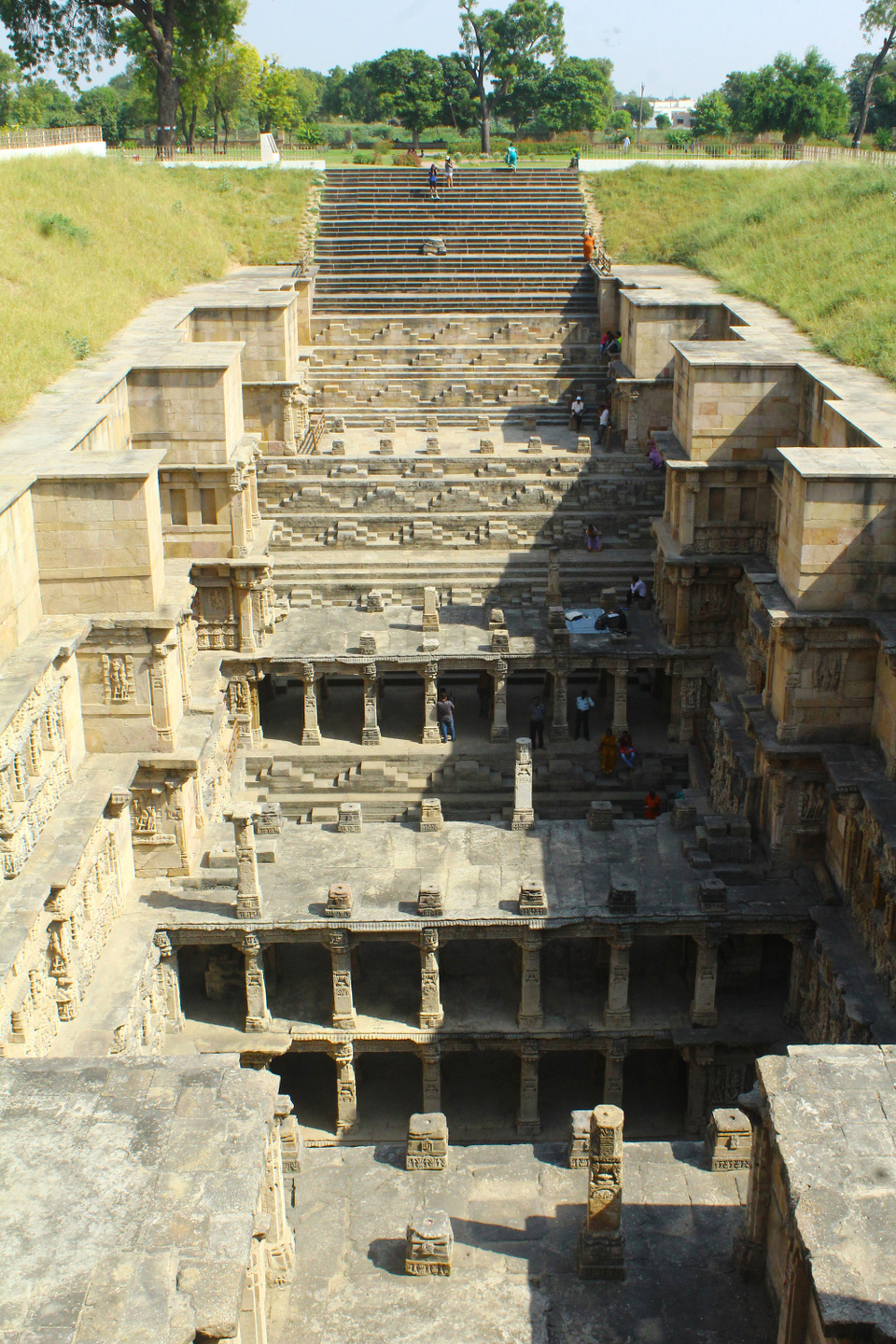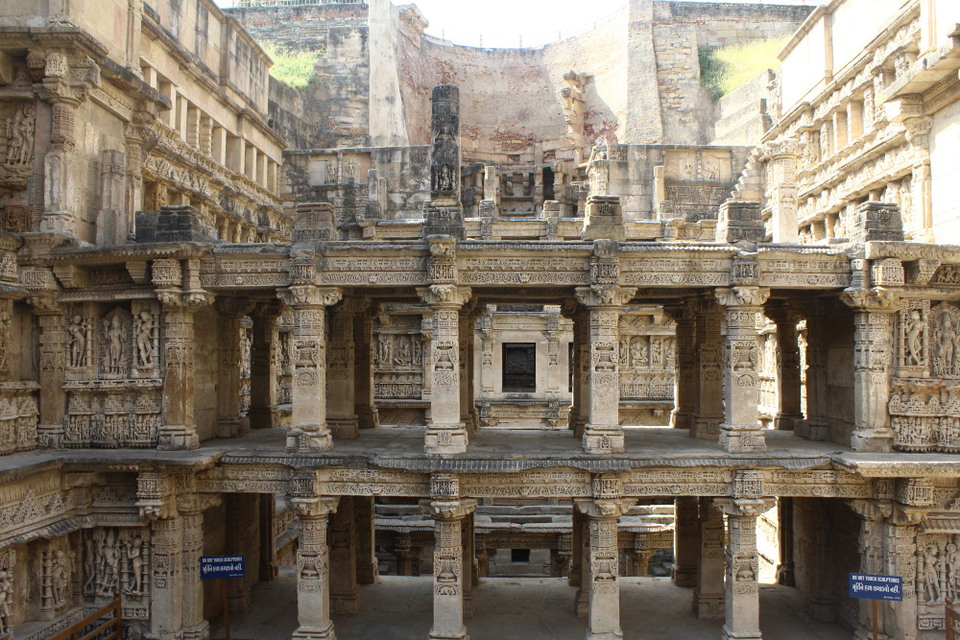 Most of us have been familiar with the term Patola, or I'd rather say ", such a Geographical Indication! The royal and richly enticing double-Ikat saree from the land of Patan houses a strong history. The Salvis who design these are the most prominent caste to be found at Patan, even till date. The Salviwado is a space in the town, dearly dedicated to the Salvis wherein lie the specialized weaving and dyeing units. The geometrically patterned saree takes months to be in a state of being worn and to mention, the geometry inspiration comes from the ruins of the Vav itself. Tied, Dyed, and then woven! Such an intricate process leading to an ultra-precise design of the saree. Traditional Textiles of India, by CBSE, mentions that Patan nu Patolu has its earlier motif resemblance to Ajanta caves' murals dated back to 6th century. Patan is widely known for its impeccable handwoven craft of Double Ikat popularly known as Patola but one wouldn't regret coming here as an explorer.
Rooted in Maharashtra, 700 families of the Salvi caste moved to Patan long back when it was the capital of Gujarat. The leftover three families currently reside at Salviwado in Patan and work from home without being involved in any export/import. Made from pure Koshetaa (China) silk, bought around 140kg/year, 60-70 sarees are manufactured throughout a year based on orders. Nonetheless, people visiting Patan cannot refrain from the meticulously architectured Jain temples and Rani Ki Vav followed by the literature tomb Hemachandracharya Gyan Mandir. " Loko aiyaan aave, to Patola par ek najar aapine j jaaye che "- as quoted by Vijaybhai Patolawala refers to the mood of tourists who come to visit Patan, eventually end up having a look at the most manifested craft of the country.
The weaving and adjusting the threads is done to make the respective motifs, such as Nari-Kunjar, Raja ki sawari, Chhabdi Bhat, Pan Bhat, etc. Such a treat for the traditional Gujarati brides to wear these dainty beauties on their weddings. Not to miss are the lovely and welcoming souls of the town that will take you around if you visit them. In an article by Bruised Passports, Savi and Vid, the bloggers clearly mention -"planning a trip is no easy feat - we've spent the majority of the past month hunched over the computers comparing flight prices, trying to find scenic accommodation that is pocket-friendly for long stays, jotting down rough itineraries, and figuring out where to go and where NOT to go!" Similarly, when in Patan it is best to roam around the town the whole day rather than staying over at Havelis. Sahastraling talav is yet another charm to look out for but being a seasonal fall, it hardly is seen in action. Many Jain temples find their home in Patan and the commendable architecture is undoubtedly a visual treat.
"While in Patan, Do as Salvis do" is symbolic to the pace and dedication with which the people of Patan has developed, maintained, and welcomed the visitors from all across the globe. Hustle makes the world a better place to live, and so is rightly quoted by Salvis- "We believe in the present!"
All the pictures and content by Sakshi Saxena, Special Thanks to Vijaybhai Patolawala, Patan.