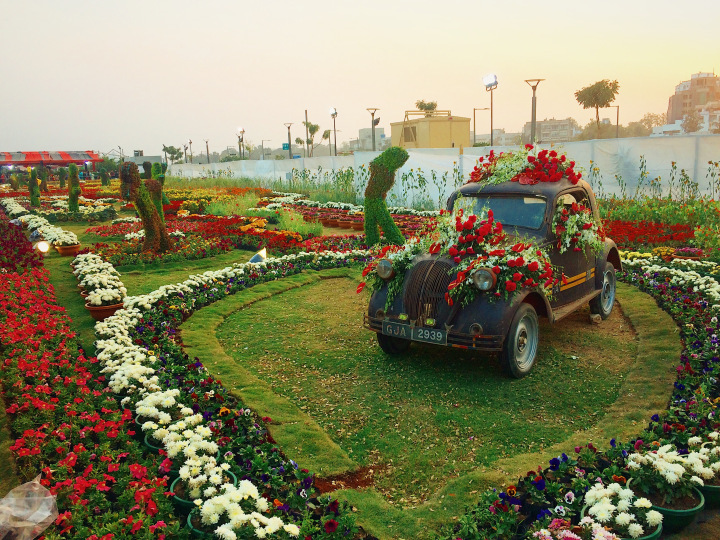 For an instance, you might feel like Ahmedabad does even have a happening life?? The Gujju's who only keep hogging on fafda, khakhra, undhiyu, khaman, thepla and dhokla. It's a walled city and Gujarat is a dry state. Well let me tell you this buoy, you are wrong! The dry and walled city doesn't mean you can't have fun. Ahmedabad is a combination of chaos, peace and love. I have been thought for a long time to list this out and here it is 🙂 I have picked best 36 things which is something everyone should do to get to know Ahmedabad better. Take out the photography gear and the tripod, witness the marvelous side of Ahmedabad.
It was Summer 2007 when I decided to move to Ahmedabad for my further studies. Life was quite boring 11 yrs back where you only found one Mc'Donalds, few Dominos Pizza outlet, only one Pizza Hut and no KFC. Sheesha and DJ parties were lit those days and not to forgot the quite S.G.Highway. Ahmedabad was one of lousy city I could count in that time but definitely more happening than the previous town I was living, Adipur (Kutch). Well, when you are living in more than 5 cities and 2 countries before hit 20, this will the part of every story. But as time passed, everything changed (for good!!). The city is now one of the designated metro cities in India along with Mumbai, Chennai, Delhi, Kolkata, Hyderabad, Bangalore and Pune. Ahmedabad has been declared India's first World Heritage City in 2017 (the competitor cities were, Varanasi, Jaipur, Mumbai (and others). Well Done!!). First city to get high-speed bullet train in India: Ahmedabad - Mumbai. The most loved and visited cities by Famous Bollywood Singers (A.R. Rahman, Sonu Nigam, Sunidhi Chauhan, K.K, Arijit Singh, Honey Singh and many more) and Celebrities (almost every movie promotion!). 'Summer of 69' singer Bryan Adams is performing in Ahmedabad on this Tuesday, Oct 9th (Hurray!!). Some says, Ahmedabad have gained much popularity after Narendra Modiji become the (14th) Prime Minister of India (can't denied!).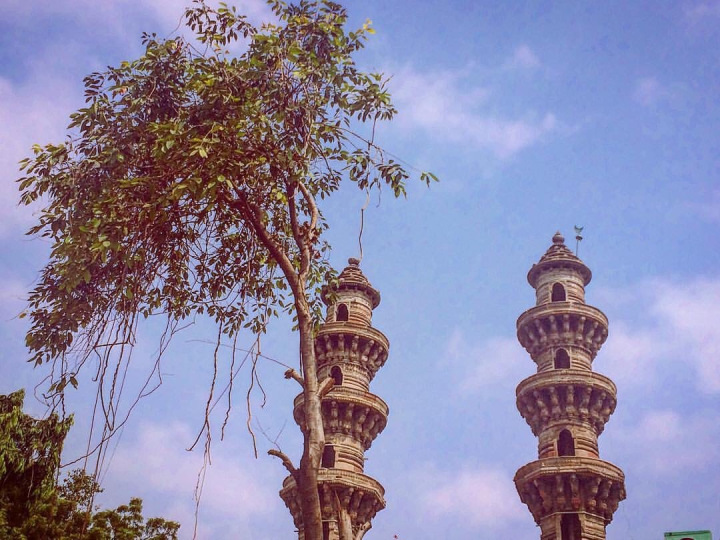 Though you can no longer having Sheesha in cafe's, but the global menu in restaurant and cafes here will surely makes you feel WOW!! and Sabarmati River Front charm is magical. Sindhu Bhavan Road which once was a silent zone has been booming with high rise apartments and corporate houses, but the main attractions is - classic gem foodie zones and the area is the most happening in Ahmedabad. Most of cafes open till 1 AM. This is our everyday party zone gaizz!
1) Take a guided Heritage Walk This is a must to do list in Ahmedabad. More than 600 year old Walled City of Ahmedabad founded by Ahmed Shah in 1411 AD. One can get to know the city and its intricacies even as a stranger for taking a guided Heritage Walk around the old city of Ahmedabad.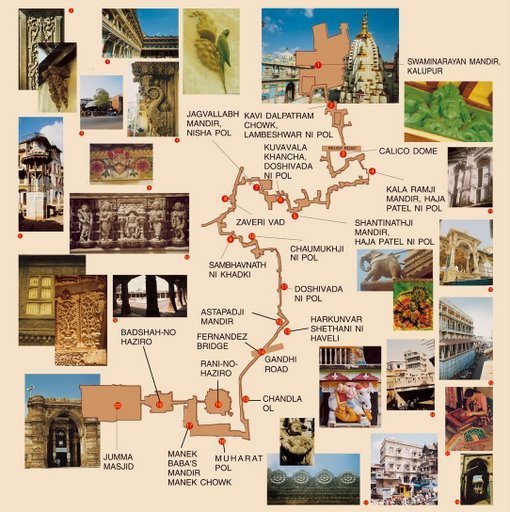 A special feature of Ahmedabad is the plan of the old city, comprising numerous 'Pols', self-contained neighbourhoods, sheltering large numbers of people. Some of these 'Pols' are virtually small villages, traversed by narrow lanes, usually terminating in squares (Chowks) comprising 'Community Well' and 'Chabutro' (for feeding birds). These 'Pols' were protected by gates, cul-de-sacs and secret passages.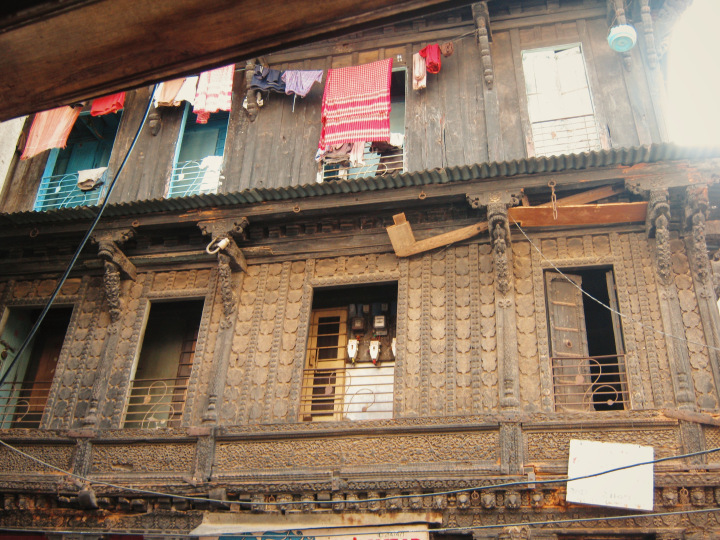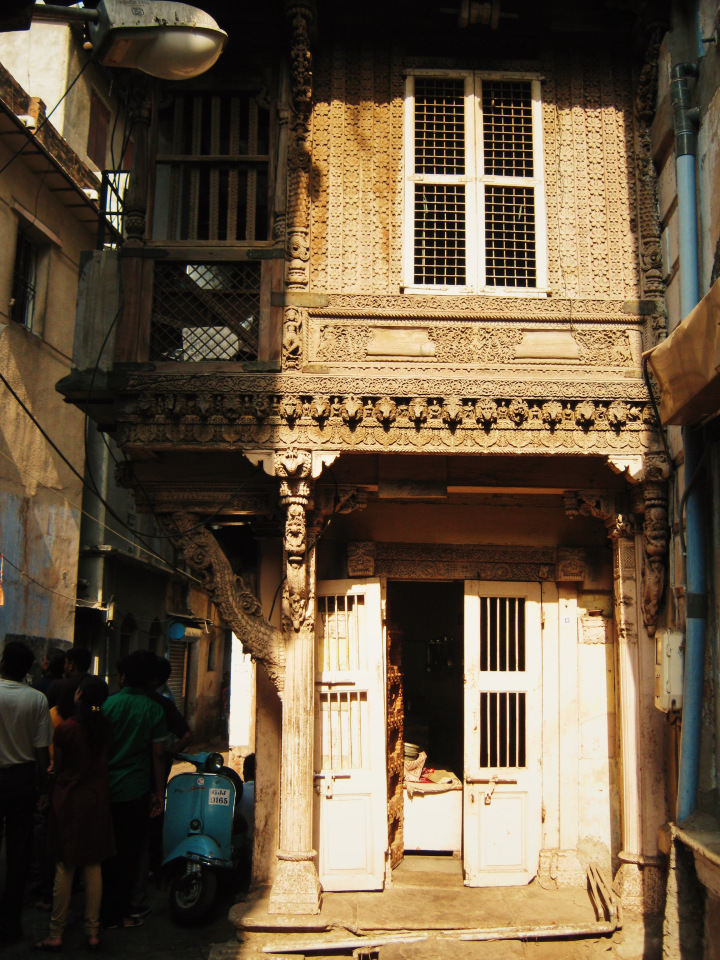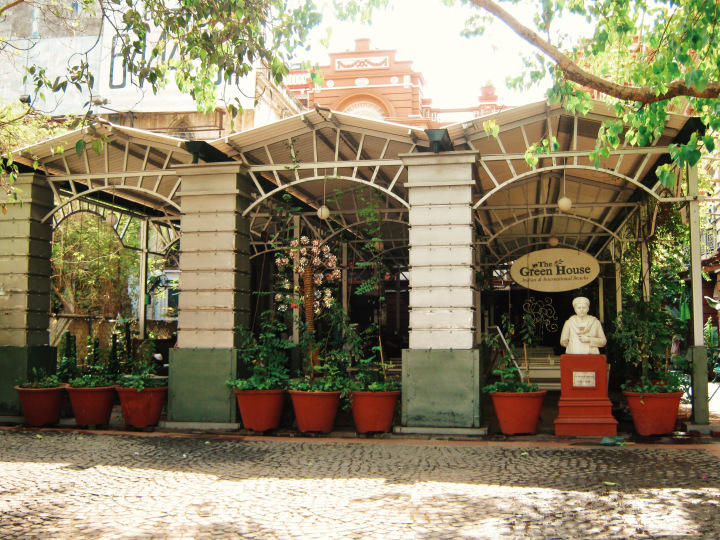 There are many who offers Heritage Walk, there are two best one I can recommend you:
I still remember the very first time I visited House of MG with my Kuoni Academy group seven years back (I was a Travel student back then), for Breakfast Luxury Walk. That group picture with my best pals outside the gate with the academy t-shirt still reminds me nothing has changed. We are still the same. We just have learned new new things and grow.
i) Akshar Travels - you can book here https://heritagewalkahmedabad.com/ They have luxury package includes Fafda Jalebi.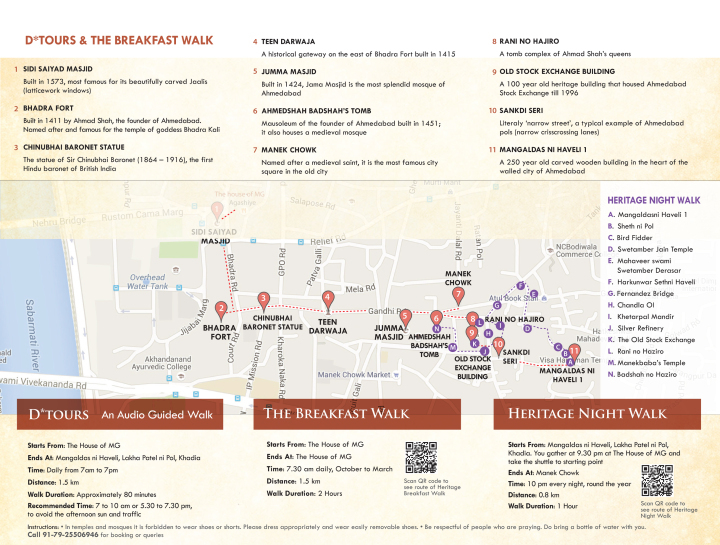 ii) House of MG - you can book here - https://houseofmg.com/daily-walk/ They have package includes Audio Guided Tour, Morning Breakfast Heritage Walk, Night Heritage Walk.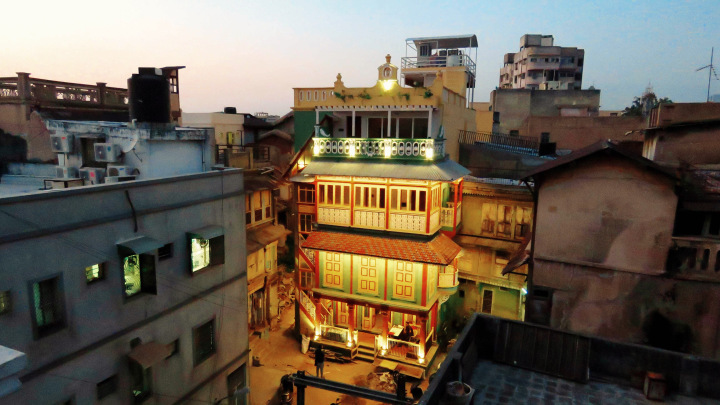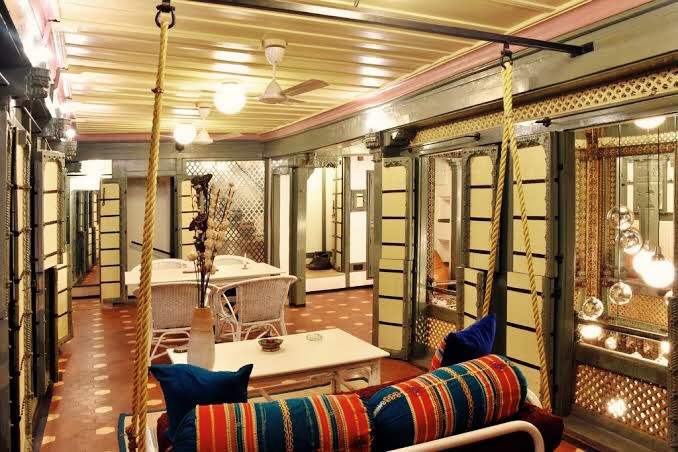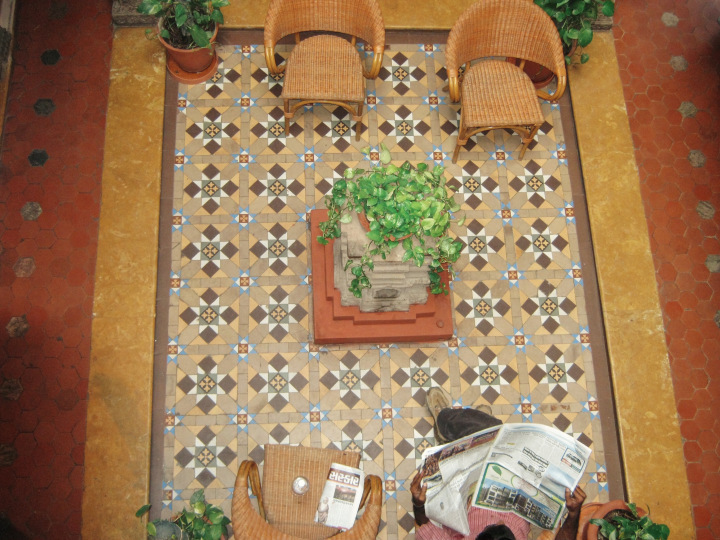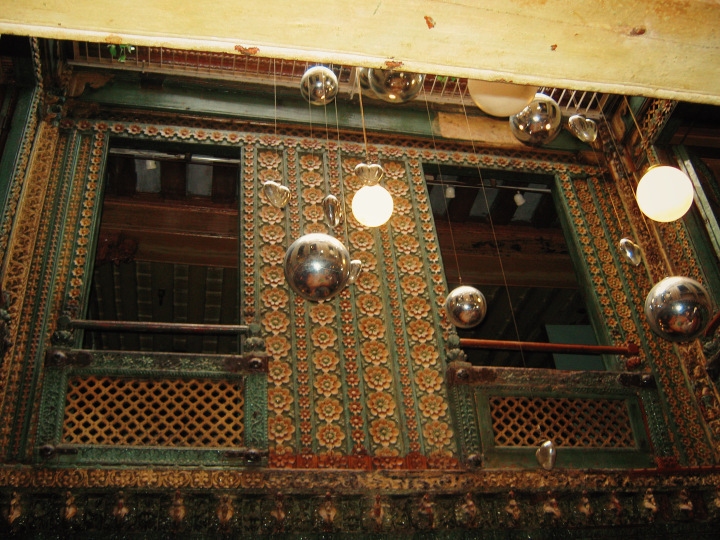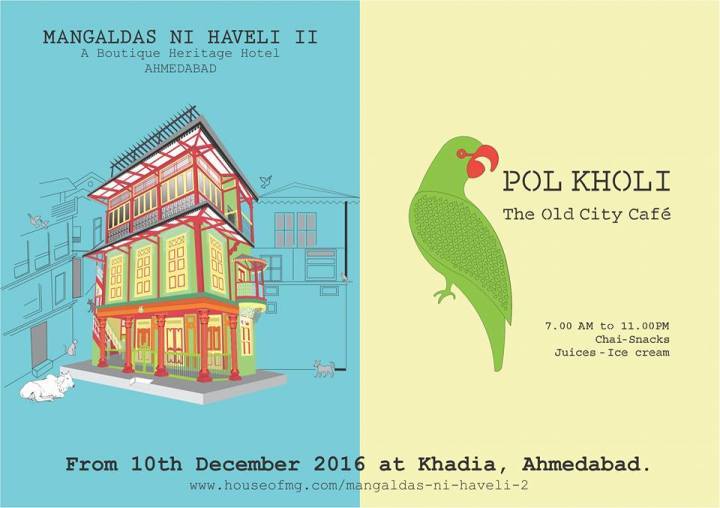 2) Mangaldas ni Haveli II A sister property, located 10 mins walk from The House of MG. Mangaldas ni Haveli II is a boutique heritage hotel in Ahmedabad, refurbished 150 year old residential home. This stately property, built in 1924 as a home for a wealthy textile magnate, has been tastefully restored to retain its old-world charm but with all the amenities and comforts of a world-class business hotel. You can also visit the cafe, for light snacks and tea. They have opened the doors for the public.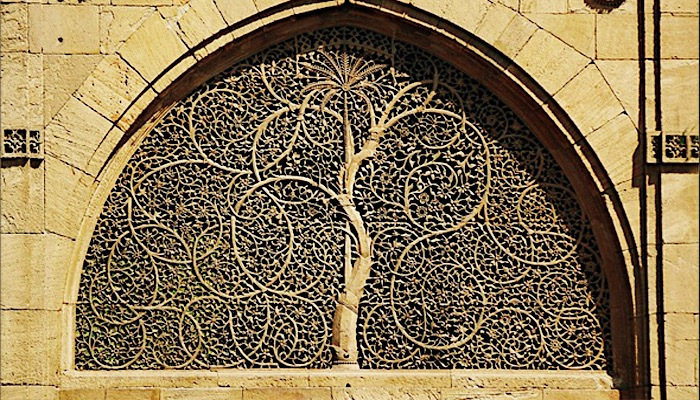 3) Siddi Sayid's Mosque One of Ahmedabad's most stunning buildings, this mosque is famed for its exquisite jali windows, spiderweb fine, two of them depicting the intricate intertwining branches of the 'tree of life'. Located exactly opposite to House of MG.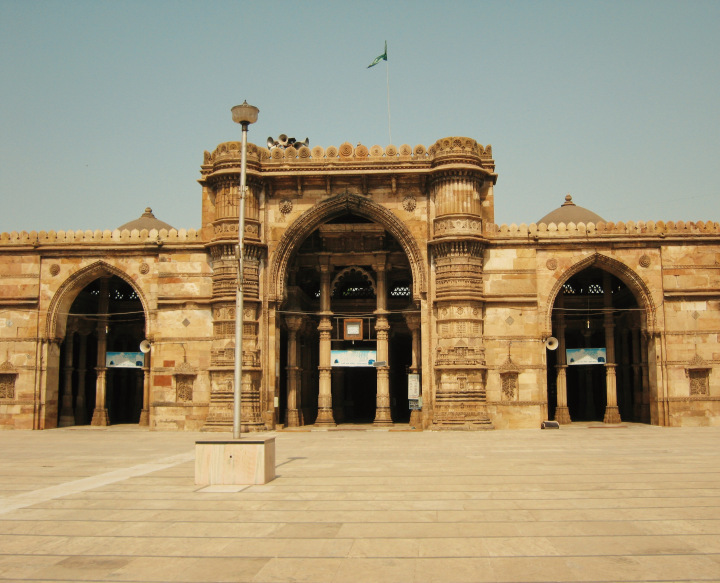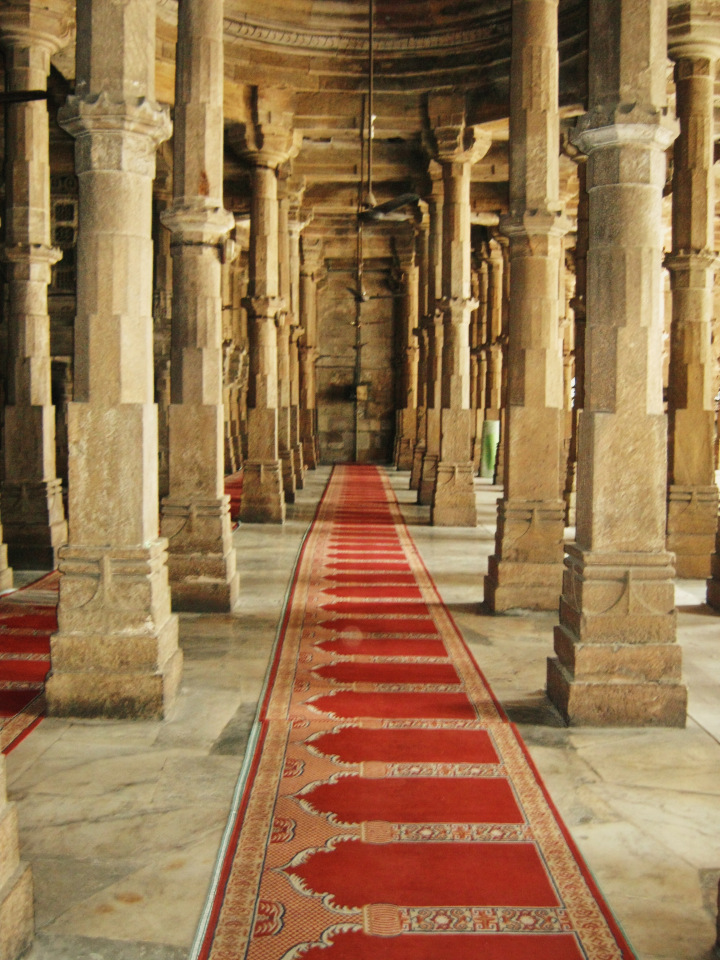 4) Jama Masjid This is a place you should visit at least once when you're in the city. The best time to visit here is during the evening, when you can feel the peace in the atmosphere and admire the grandeur of the architecture. (this is also included in Heritage Walk package).
5) Hutheesing Jain Temple The temple was built in 1848 during a severe famine in Gujarat. Building the temple employed hundreds of skilled artisans which supported them for a period of two years. The front is exquisitely ornamented by a 'dome' shaped structure. The temple has a unique Manastambha (or column of honour) inspired by the Jain Manastambha and the Kirtistambha at Chittore in Rajasthan. The temple is managed by a Hutheesing family trust.
Note: It is close on Wednesday.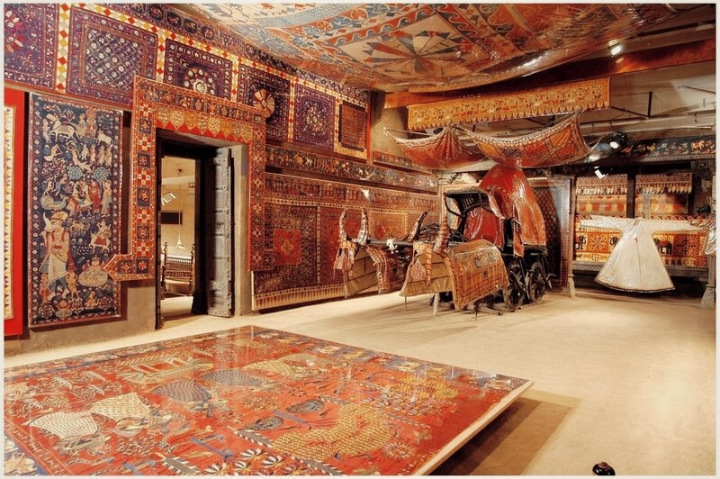 6) Calico Textile Museum Houses a major collection of both hand and industrially produced textiles from India, which range in date from the fifteenth to the twentieth centuries. The Museum itself dates to 1949 and was set up by the industrialists, Gautam Sarabhai and his sister, Gira Sarabhai. Their family owns a large calico printing works, called Calico (also known as the House of Calico).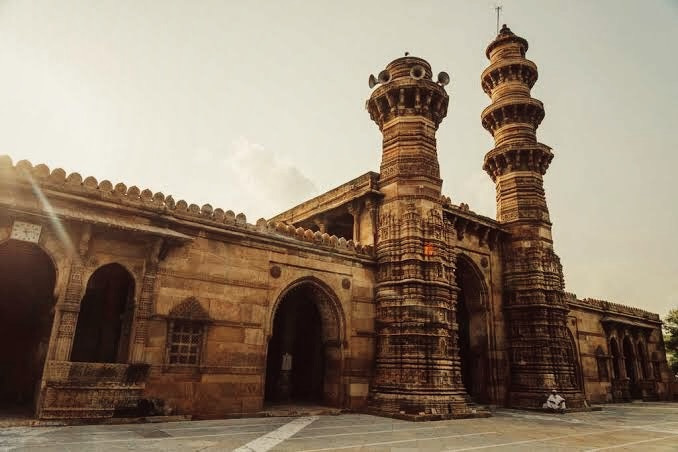 7) Jhulta Minara Sidi Bashir Mosque is a former mosque in the city. Only the central gateway and two minarets survive; they are known as the Jhulta Minar or Shaking Minarets. Visible from Ahmedabad Railway Station and appx 500 m walk from there.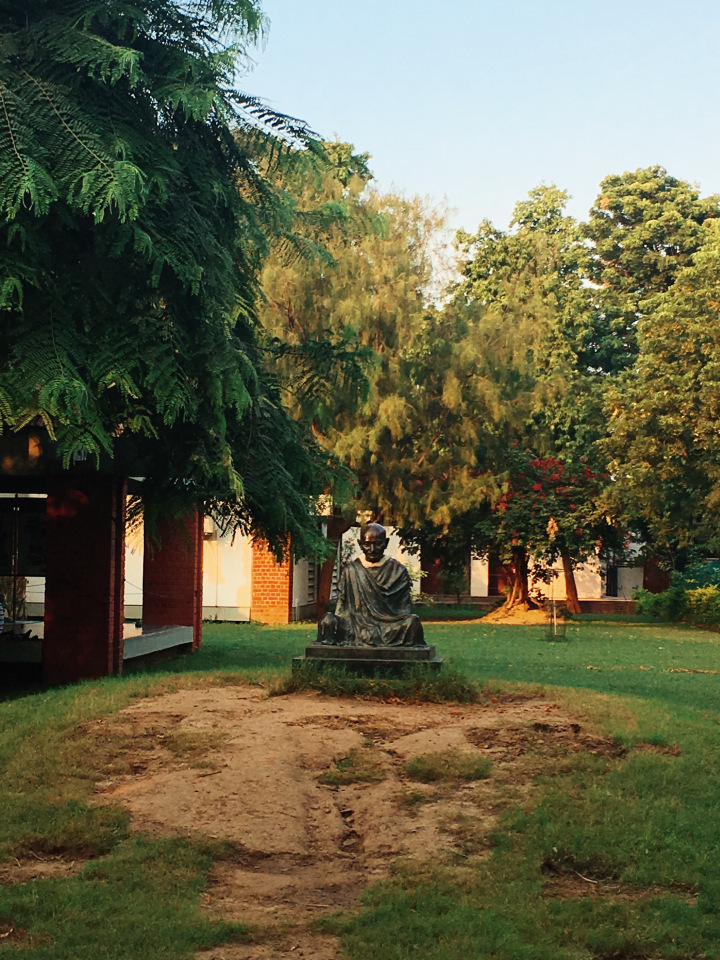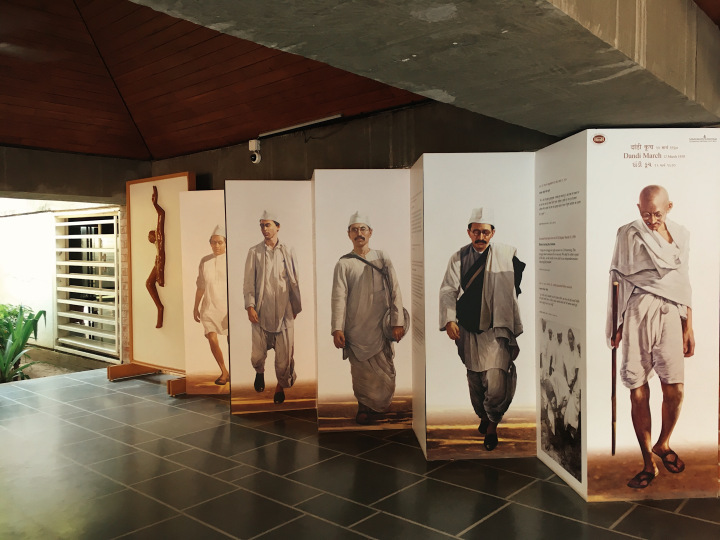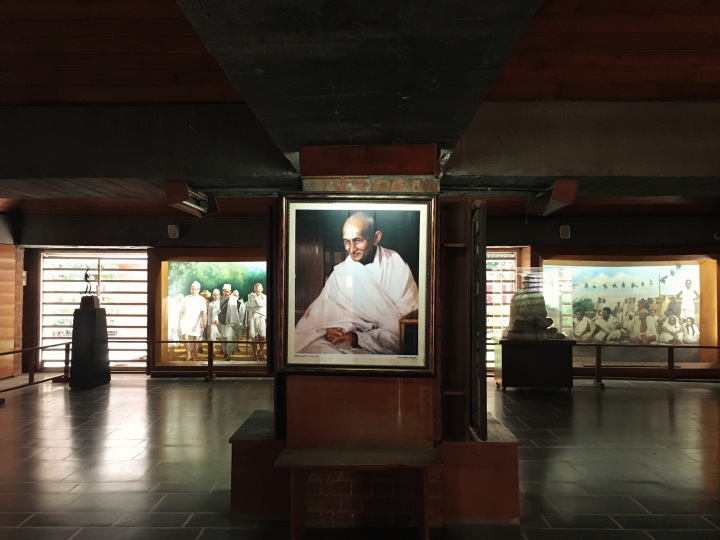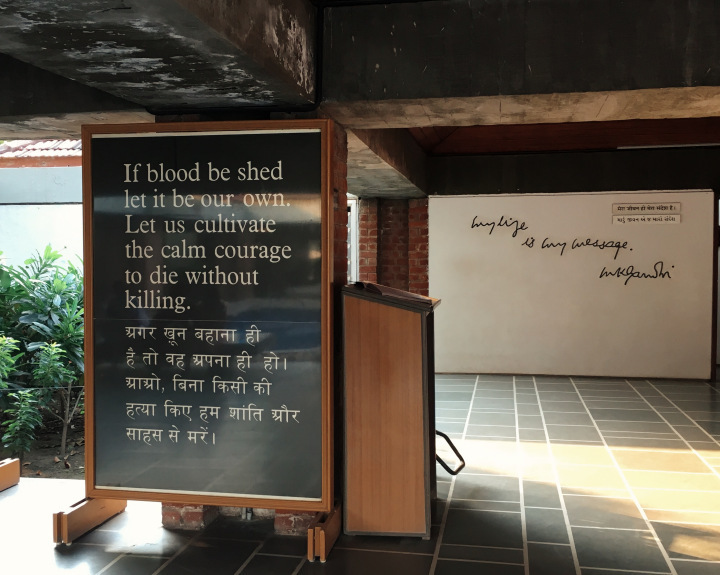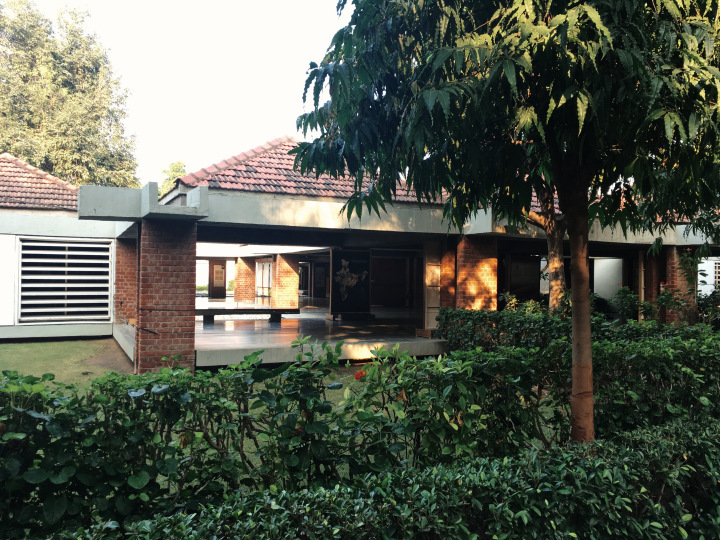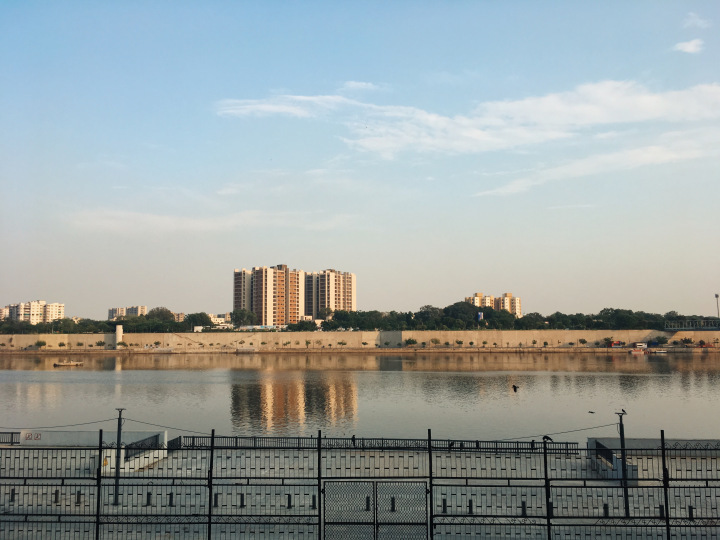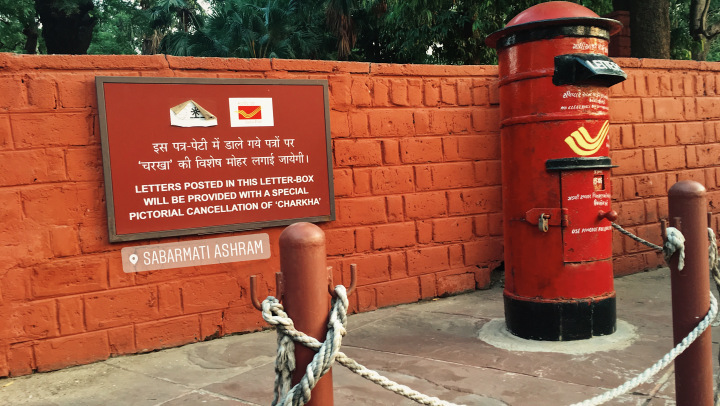 8) Sabarmati Asharam This Gandhi Ashram is the real jewel in the city. The place is quite, one can have some historic brush up. For non historic lover, you can bring your book and coffee, have a sit near pool area and enjoy me time. Also there is a hideout space behind the ashram. The view is spectacular.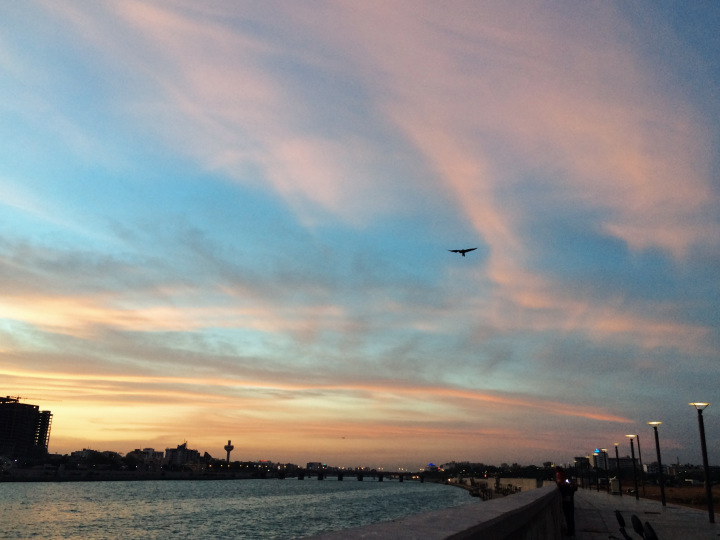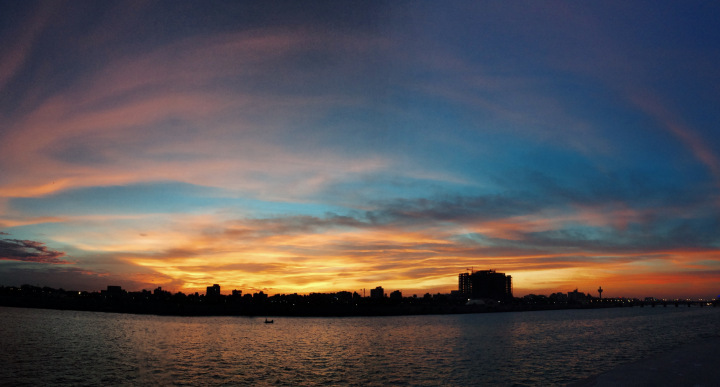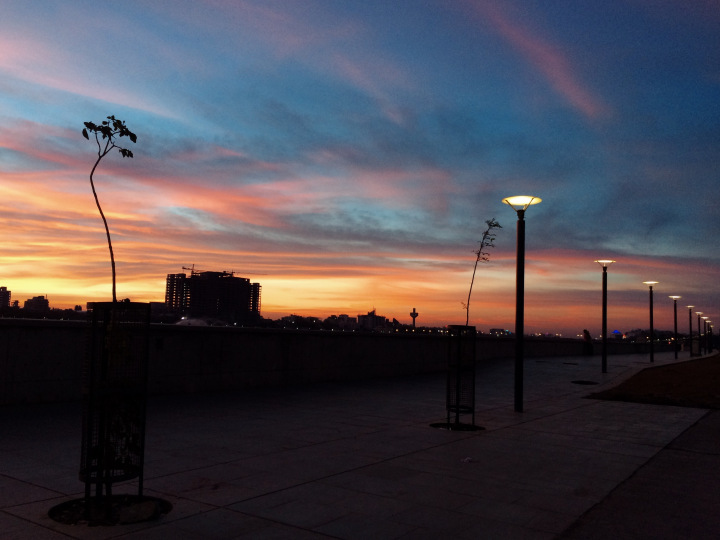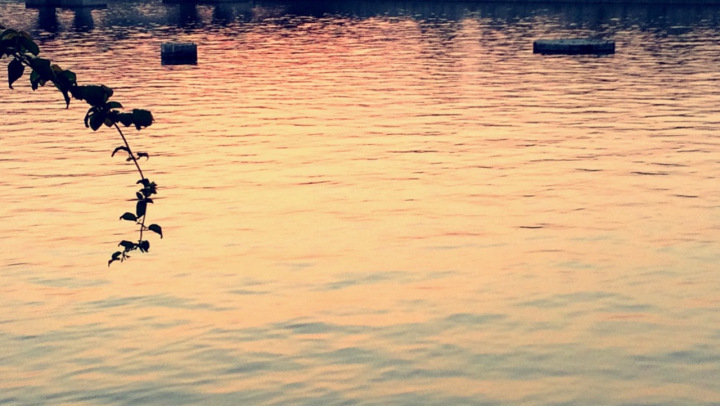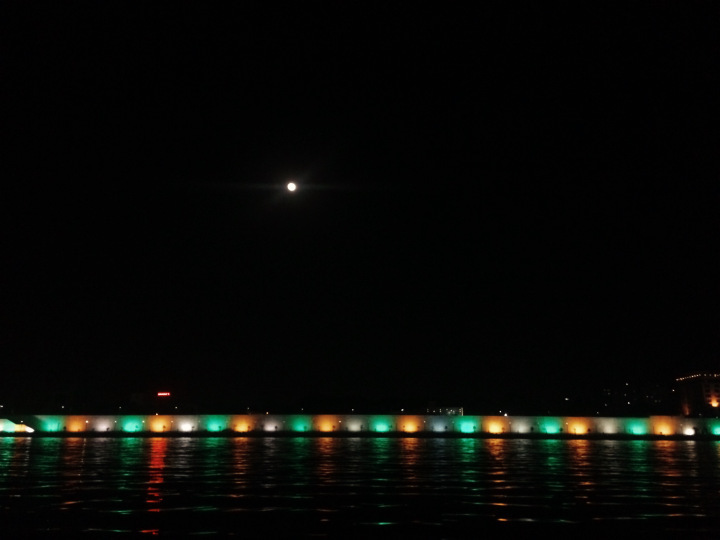 10) Sabarmati River Front This is my secret hideout from many years. The concrete paved flooring river promade is spacious, serve pedestrians and cyclists. There are EAST and WEST promade area. Spectacular sunrise and sunset views. I have lost count how many times I have visited just to witness golden hour. There are water sports activities too like speed boat and normal boating. They also have lush green gardens in different part of the city.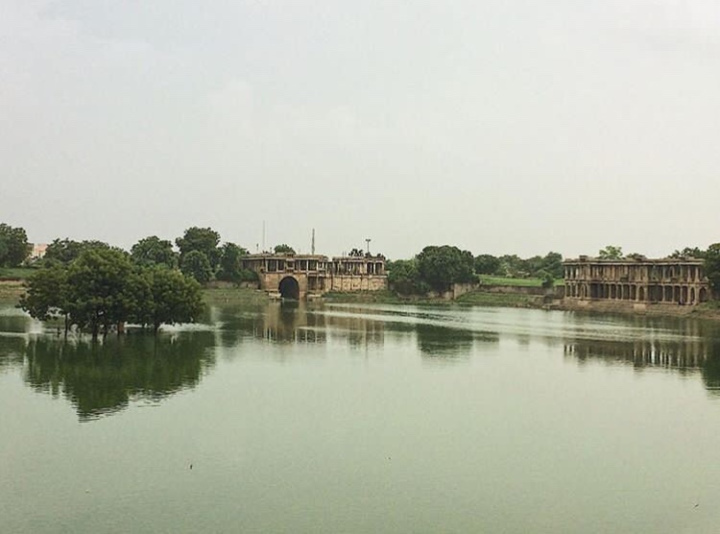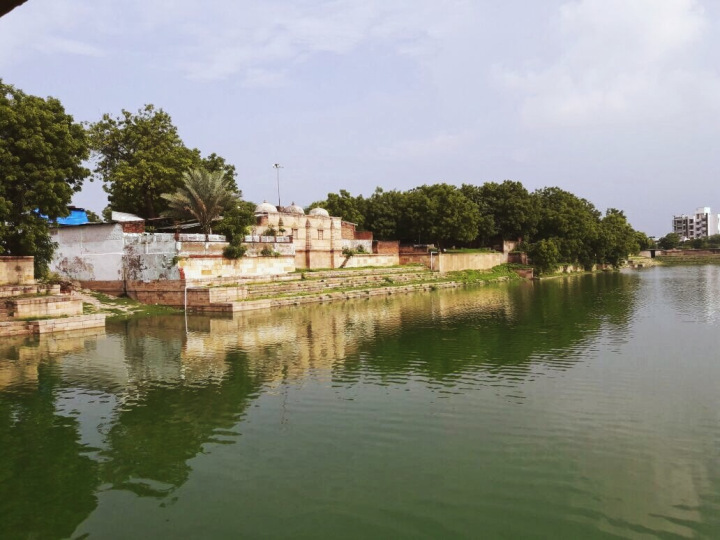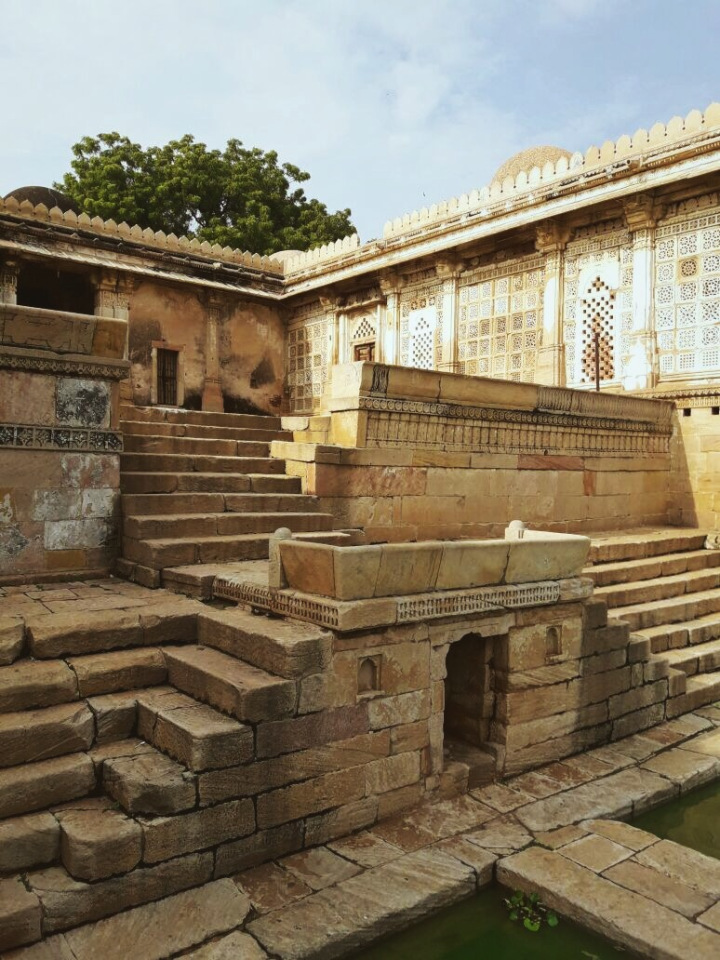 11) Sakhej Roza This mosque, tomb and palace complex is dedicated to the memory of Ahmed Shah I's spiritual adviser, Ahmed Khattu Ganj Baksh. The place is an architectural grand. Best time to visit is during monsoon, when the backside area is converted into a lake.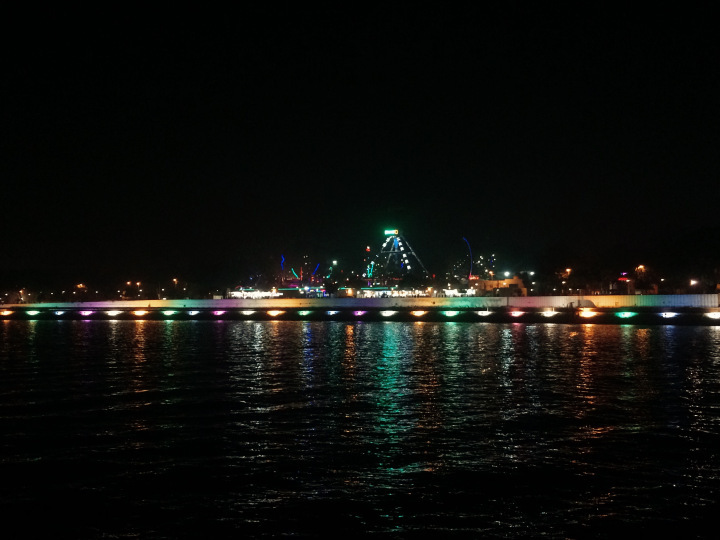 12) Kankaria Lake A polygonal lake, formerly known as Hauj-e-Qutb, is the second largest lake in Ahmedabad, was built in the 15th century by Sultan Qutb-ud-Din and was later revamped in 2008. In the evening it fills with crowd, food stalls and informal entertainment. There is also a water and light show. A zoo, a natural history museum, a toy train, a special garden for children called Bal Vatika, and an open air theater are placed around the lake.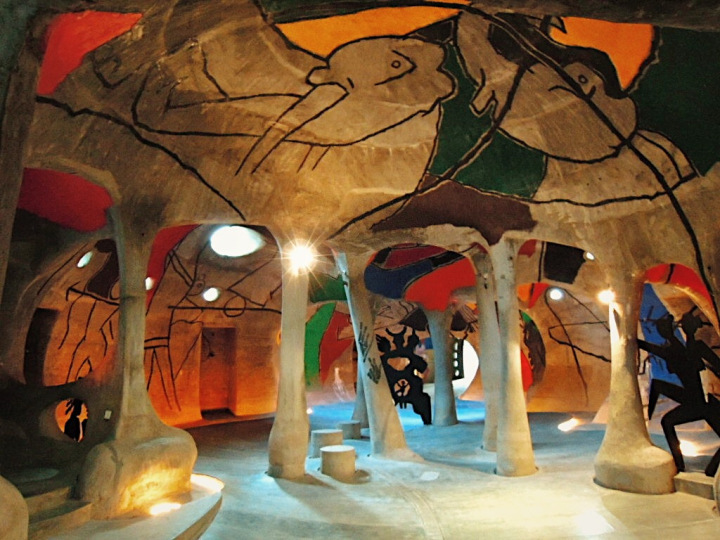 13) Amdavad ni Gufa Also known as Hussain Doshi Gufa. Located inside CEPT University, an underground art gallery which represents a unique juxtaposition of architecture and art of Maqbool Fida Hussain (famously known as M.F.HUSSAIN, the Picasso of India). There is Zen Cafe inside the campus, an open space cafe which works from 02:00 PM to 08:30 PM (winter till 08:00 PM).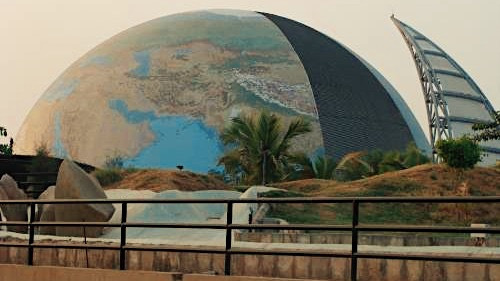 14) Science City The center hosts an IMAX 3D theatre, an energy park, a hall of science, Planet Earth, an amphitheatre, Life Science Park and dancing musical fountains among others.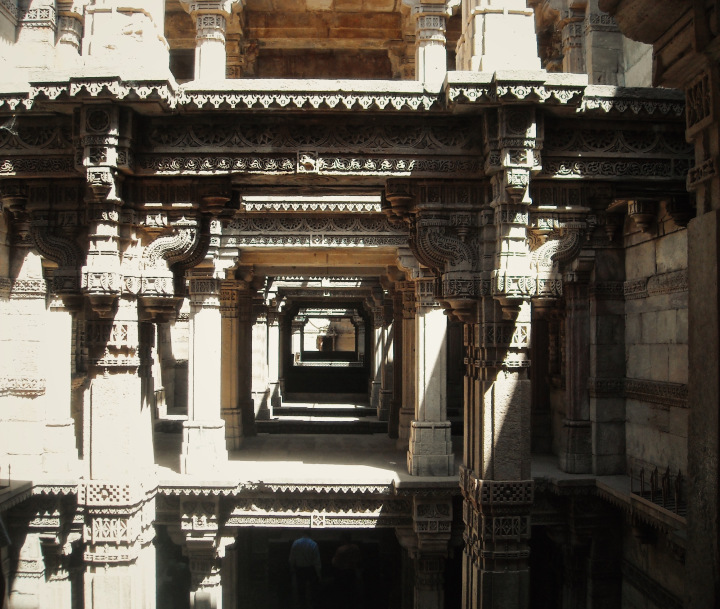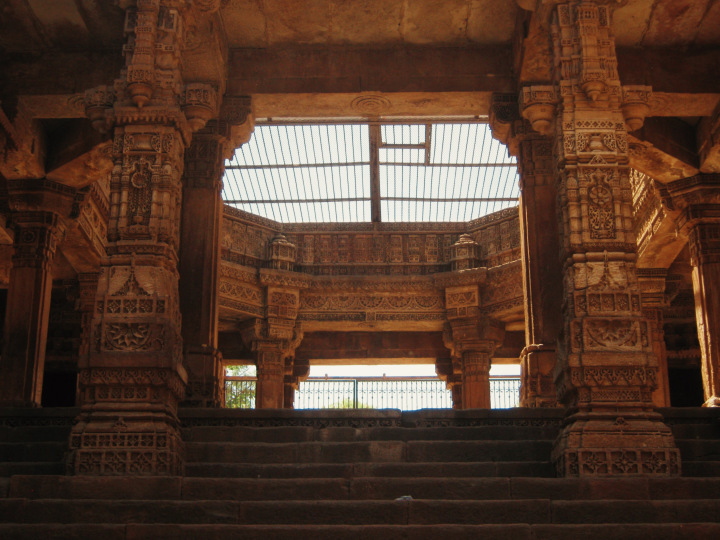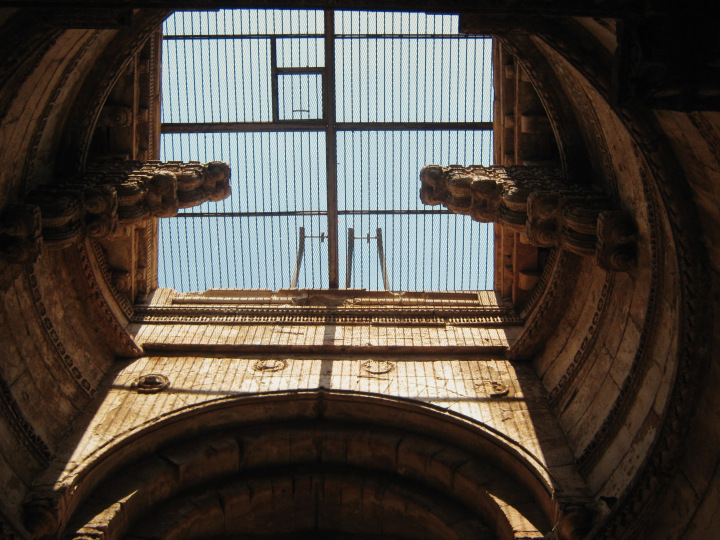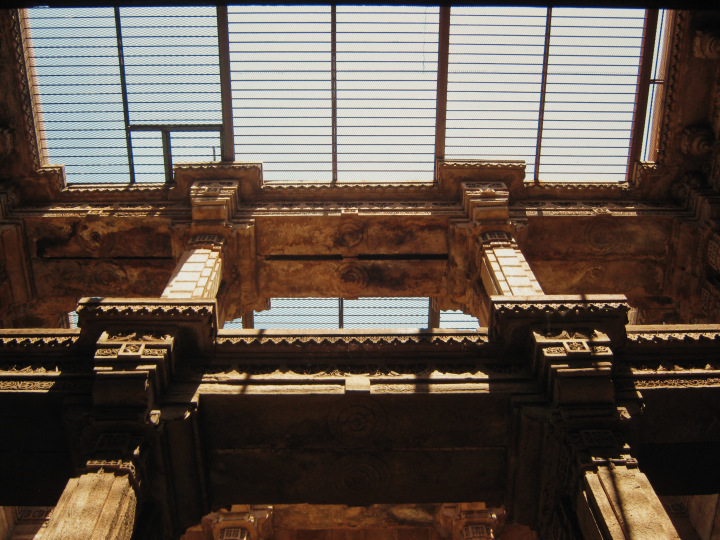 15) Adalaj Vav Step-Well Witness the stunning example of Indo-Islamic fusion architecture work. Adalaj Vav is a five-storey step-well on the outskirts of Ahmedabad. Perhaps the finest stepwell in Gujarat. It was built in 1555. What makes this stepwell the most beautiful amongst other is its series of platforms and galleries built on the side of the stepwell. It looks like a tales of unrequited passion and events are revolving around it.
16) Drive in Cinema Famous outdoor movie screen. Watch movies under the sky 🙂 Park your car or set a picnic mat and have a wonderful movie time.
17) Hare Krishna Mandir, Bhadaj Is is often called as ISCON Bhadaj Mandir. Located appx 16 kms from city, the temple has been standing as a beacon of spirituality and service to the mankind. Being one of the most popular places in Ahmedabad, Hare Krishna Mandir is not visited just by the devotees seeking Lord's blessings but also by those who are looking for spiritual solace, away from the din and chaos of mundane life.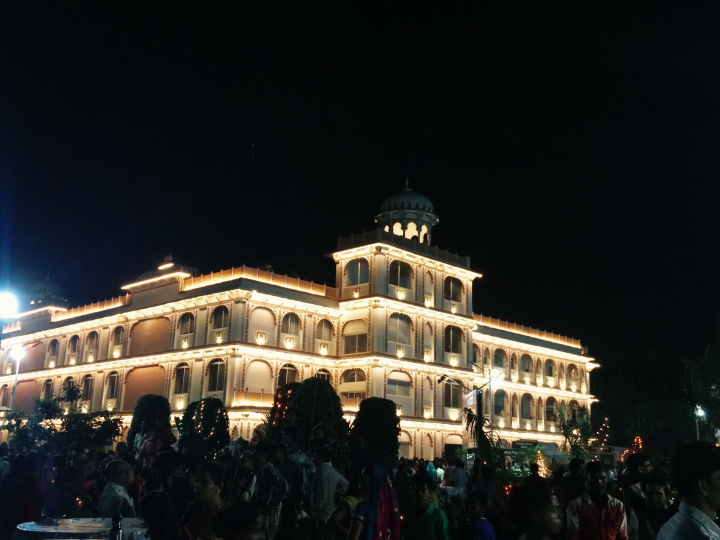 Hare Krishna Mandir started its journey in 2008, with a modest beginning from a rented bungalow in the Thaltej locality of Ahmedabad. Today it stands as a brilliantly shining icon of spirituality, devotion and culture.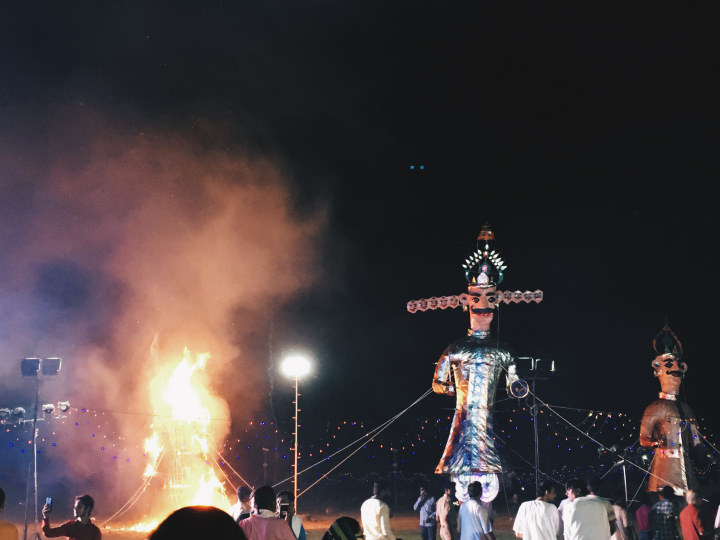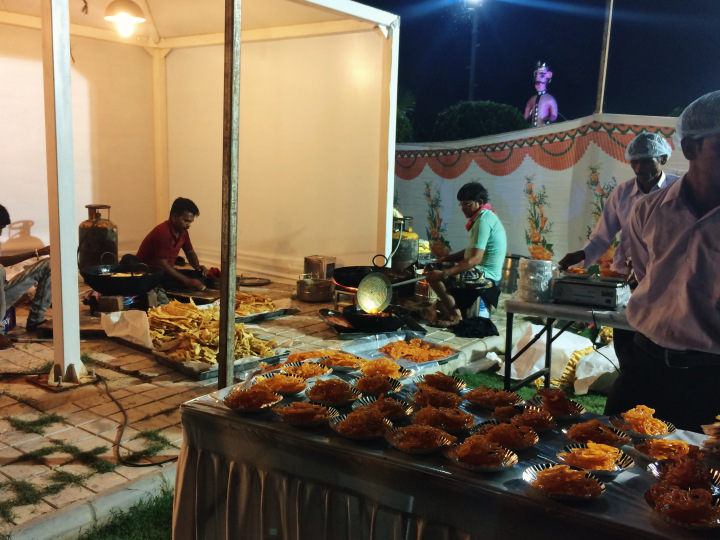 I tell ya' this! There are few temples in India where I can find peace and this is the one. For me, the best time to visit Hare Krishna Mandir is on Dussehra. The only place in Ahmedabad where they allowed to burn Ravan effigies with a large amount of firecrackers. I get to know about this temple 3 years back when me and mom were on our way to back then Alpha One Mall for grocery shopping and read the big banner showing Dusherra celebration. Couldn't control my happiness and witnessing it after don't know how many years. Reminds me of my childhood in Kutch. The first time ever I get to know about how do Indians celebrates Dussehra, I was 12. ALSO did I mentioned, they serve the BEST fafda jalebi in Ahmedabad. They also have **dinner buffet. **You need to collect the coupon first and have early dinner because they have limited meal only.
....to be continued!!
Happy reading and be adventurous!★