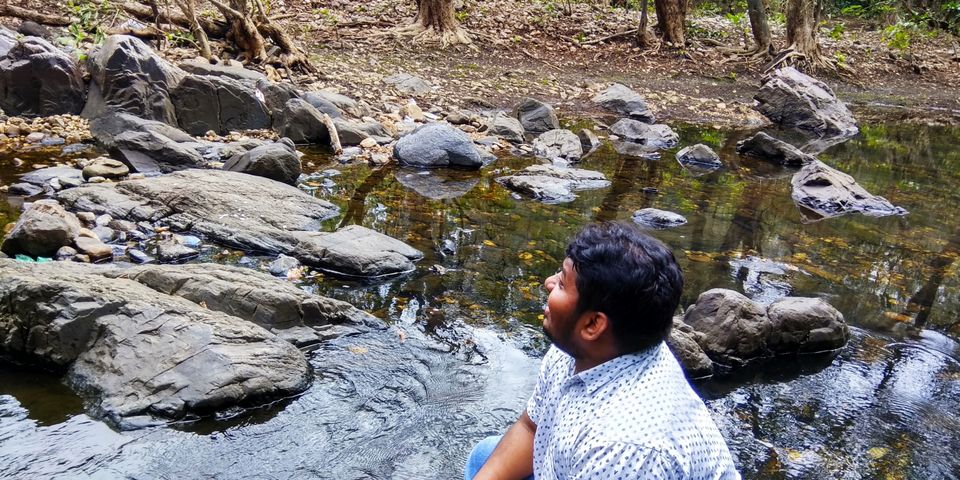 There's nothing more exciting & liberating in the life of a traveler than hitting the road at a moment's notice to explore new places. But here I'm talking about a place where I have been before in a school picnic, but didn't really felt it the way it does this time because wherever you go ultimately it must becomes the part of you otherwise it doesn't worth your time. So last year in the fall of November after monsoon, I & my best friend Chandu decides to visit Polo Forest for one day after long & tiresome routine. It was much needed because we were going out after long time since our last trip to Saputara & Nashik in July (my previous post).
We decided to leave early by 5.30 am in the morning because it is located 160kms away from Ahmedabad means it was 4-5 hour ride and we eagerly wanted to go on this trip on my scooter so that we can feel the highway, loud music, open blue sky & witness the sunrise. So we left exactly at 5.30am in the dark & chilly weather, within minutes we were on highway moving with the rhythm of wind. We took the longer route to Himmatnagar via Vijapur, Mehsana District and by Himmatnagar we reached Idar district ; So It was beautiful drive through numerous little villages and farms with drizzle rain. And I realize the freedom of the open road is seductive, serendipitous and absolutely liberating.
Polo forest is located near Abhapur Village in Vijayanagar Taluka, Sabarkantha District at the foothills of the Aravalli range; Gujarat, a few kilometres and you can cross into Rajasthan and reach Mount Abu. Harnav River passes through the forest which is non perennial, meaning water flow only between August & November during monsoon. After 4 hours of taking turns to drive the scooter, singing & listening classic old songs we finally stop at the outskirt of village mathasur for tea and snacks. From there we changed into single way covered with lush green trees on both sides, weather suddenly turns dark & rainy, we were sure it will rain but it didn't. We snapped lots of scenic & beautiful photos on the way. After 1 hour speechless & serene drive we finally reached at the entrance of Polo Forest by 11 am. We got fresh & visit the 1st place by the entrance.
The 15th-century Sharaneshwar temple dedicated to Shiva is located in Abhapur. It is a three-storeyed temple with fortified wall around it having gates in east and west. It is in dilapidated condition. It has a grabhgriha, antarala, gudhamandpa (central shrine), nandi-mandapa/sabhamandpa in front and pradakshina (ambulatory) around the central shrine. There are two porches on the sides. There is a yagnakunda with well carved vedi in front of the temple. The mandovara, pitha (base) and vedika are adorned with post-Chaulukya styled carvings. The round pillars differ from this style and are plain with intervals of ringlets on the shaft and inverted lotus patterned capital and base. The shikhara and roofs of porches and mandapa are destroyed.[5] The carvings on exterior walls include double jangha adorned with images of Yama, Bhairava, Brahma, Vishnu, Shiva, Indra, Parvati, Indrani, Ganesha; social life scenes; bands of humans, elephants, swans and plants. There are ruins of some minor temples nearby. There is a temple of four-handed Chamunda nearby. (Above details is taken from website for accurate description)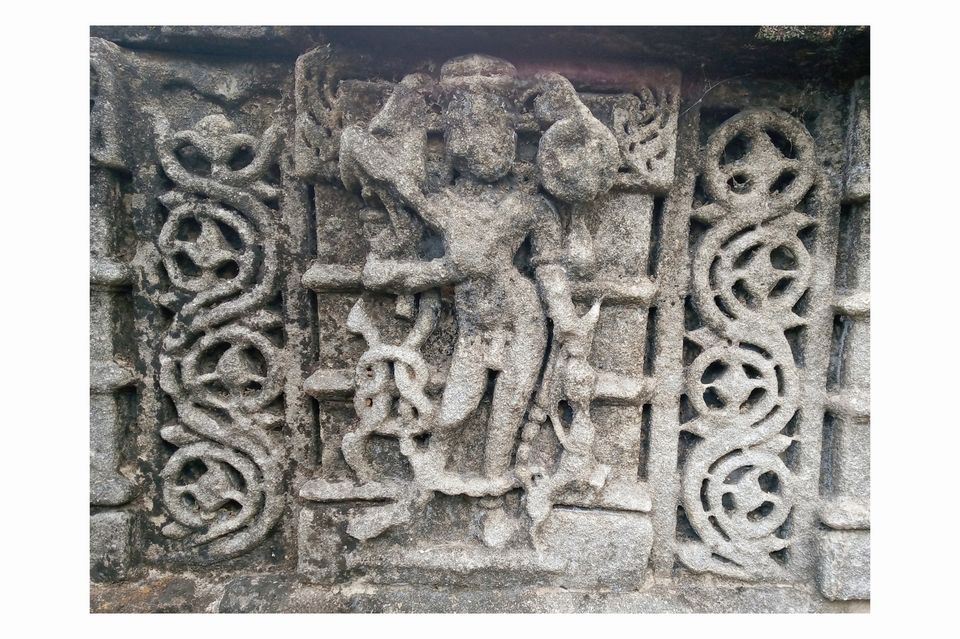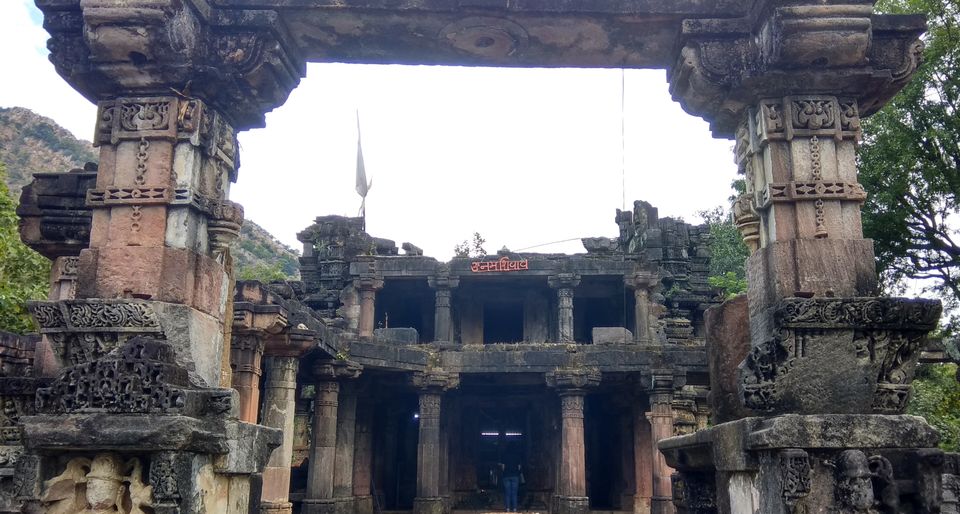 Then we entered the forest and set straight for Harnav Dam built on Harnav River. The drive was mesmerizing, there is this stream which created by Dam & it passes through forest all over which makes people fall in love:-D (main attraction). Thankfully there weren't much people, thus we were kind of having private party with Mother Nature. We even jumped the fence and high wall to enter into the stream, got drenched in water. My best friend Chandu was so happy, I still don't know whether she ever been to such place or not but yes at that moment she was so happy and jolly made me happier. We start walking by stream, talking, singing & playing with water & at last we spot one fine place and sat there for an hour or two. I tried my best to capture the moment but in vain because something you can only capture in your heart not in camera I guess.
Locally we get to know lots of things, there are 15th century ruins of Jain Temples known as "Lakhe Na Dera" carved by Bhils Tribe in the midst of Aravalli range. The most beautiful scene I get to witness is that there is a pathway from one end of the stream to another side to reach the ruins of Jain Temples is submerged in stream by knees which were stunning. The town Abhapur was located between two high hills, Kalaliyo and Mamrehchi, which blocks sunlight for the most days which probably resulted in the abandonment of the town. There is also ruined but beautiful Surya Temple in the forest. The name "Polo" is derived from Marwari word Pol means "Gate" which signifies a gateway between Gujarat & Rajasthan. Earlier there were no restaurants and street food vendors available but now that this place has become huge tourist spot because of Tourism Development Initiatives, Now these facilities are available but we suggest you to carry water because clean waters are not available & also some snacks just in case. We had some Hot Bhutta and tea and we didn't realised it was already 4pm and it was time for us to leave as we came only for a day visit & still 5 hour drive back to home. But we decide on the spot that we will visit this place again with trekking camps to explore more and deeper into the forest range and waterfalls.
So we were happy, content and at peace by taking this one day visit to Polo Forest. I suggest everyone to visit this place for 2-3 days at least to cover it completely because once you feel it; you will never ever forget it….