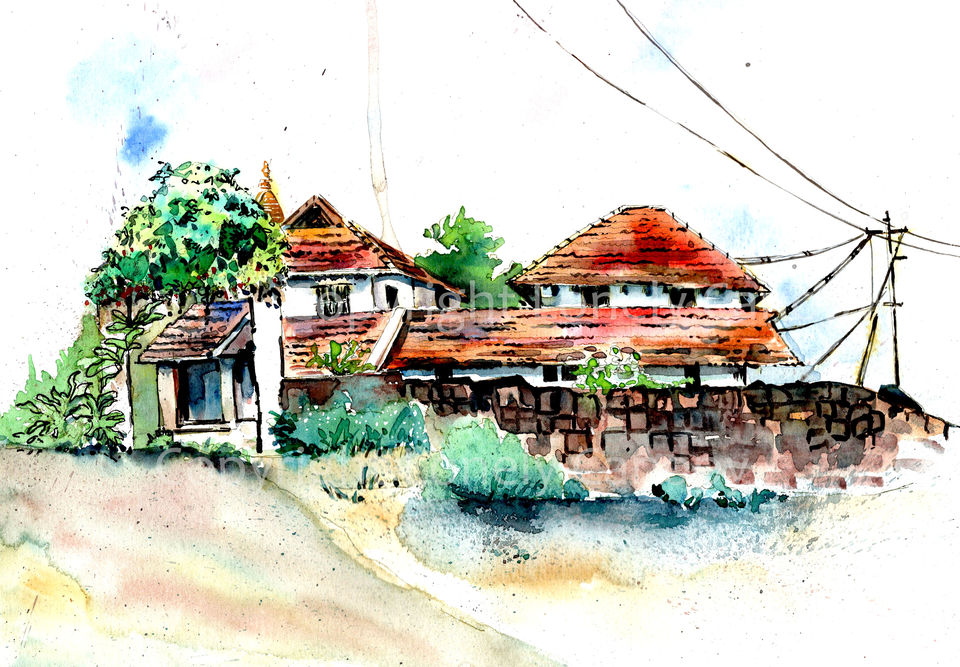 Hema Koota is an authentic homestay that offers the simple pleasures of life (delicious food, friendly people, and nature) making for a perfect weekend getaway.
After a leisurely drive from Bangalore, we reached Attihalli late afternoon. The last leg of our journey took us past a pond with white lilies, a quaint bus stop, and an ancient stone temple, up a road that ended in three houses. Two of these belonged to Mr. and Mrs. Gautham, our hosts for the stay.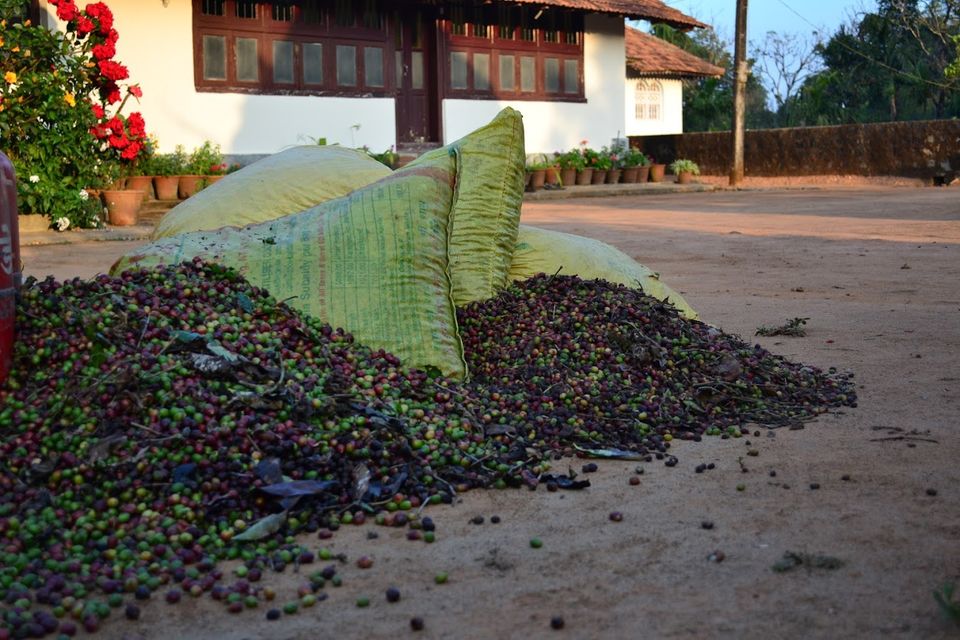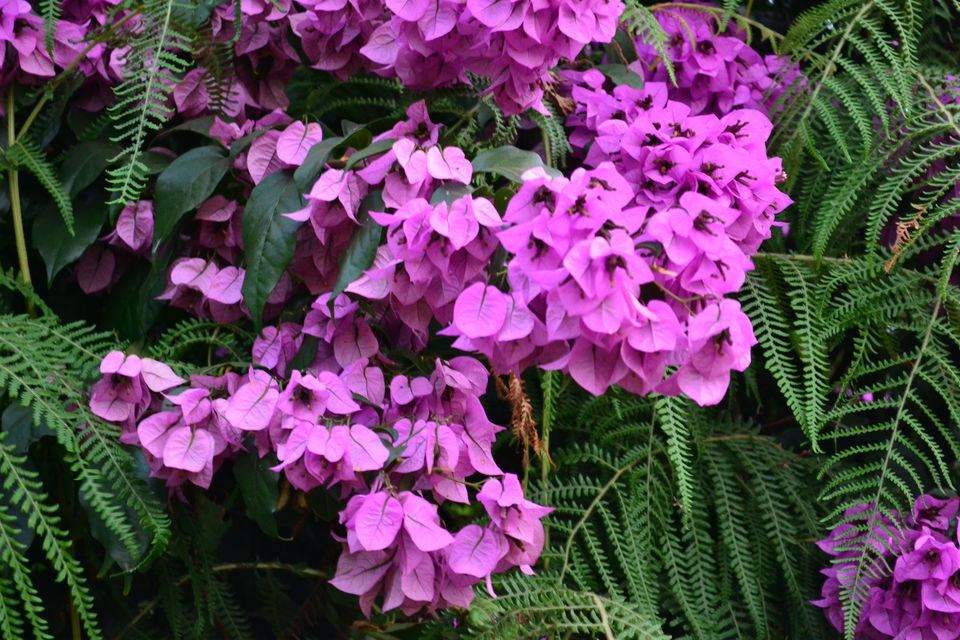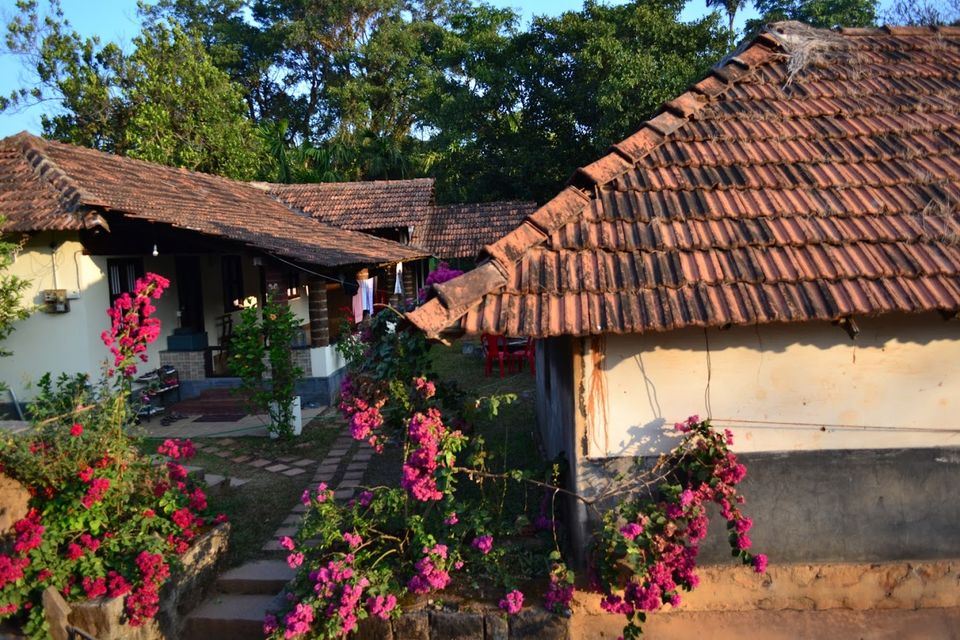 Our rooms were in the newer house with an inviting veranda that opens into a well-kept courtyard garden. Bougainvillea flowers spilled over the entrance creating a festive feel. Behind the house were paddy fields and plantations with coffee, cardamom, and pepper. Birds chirped all day, gathering around the fruit trees. Butterflies flitted about the flowers in the courtyard. It felt like a page out of a storybook!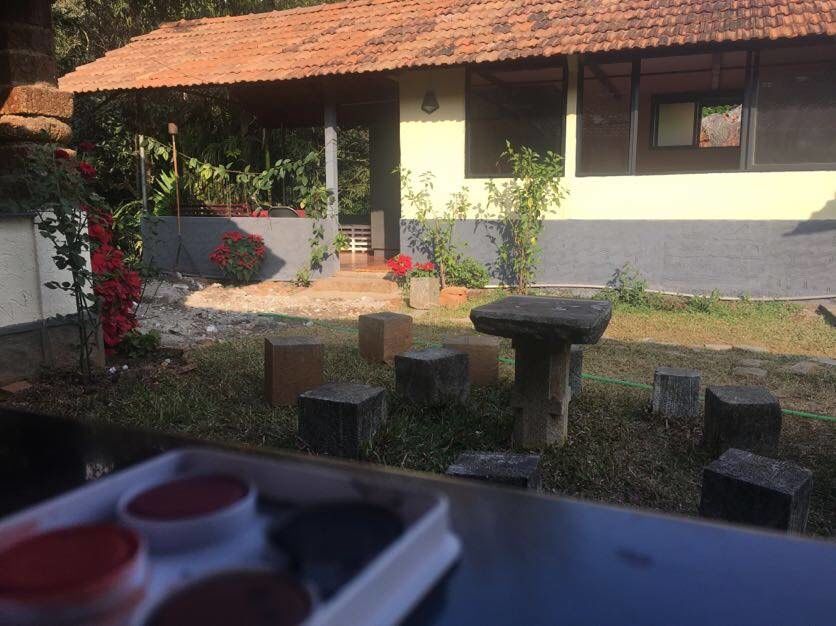 Our rooms were large, with a king size bed and a single bed. There was a small functional kitchen with a fridge, basic dishes, wash basin and even a music speaker system along with a dining area for evening get-togethers. Everything was clean and functional. Meals were served in the older, ancestral house next door where our hosts lived, lending a warm homely character to the stay.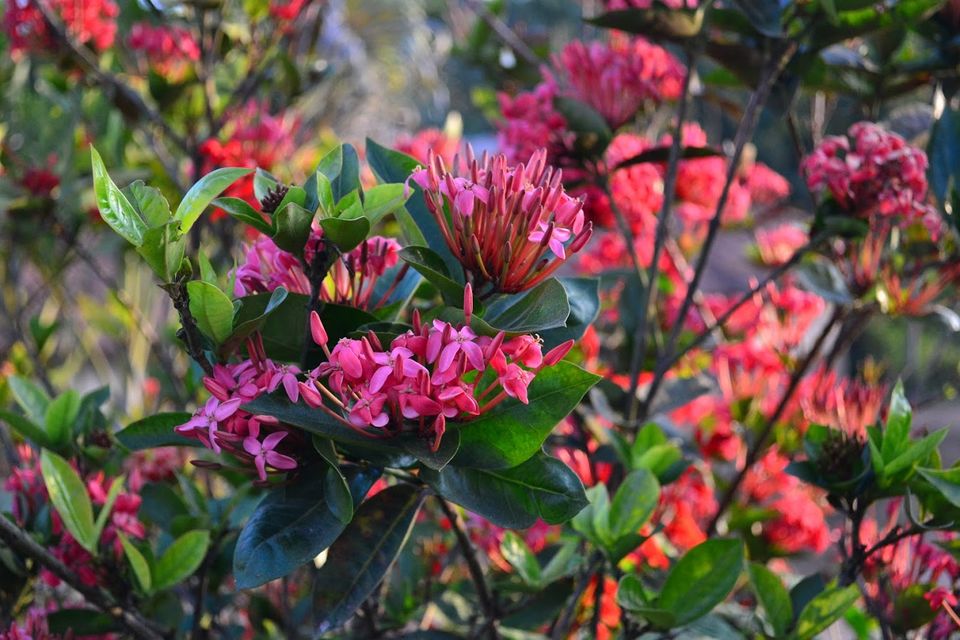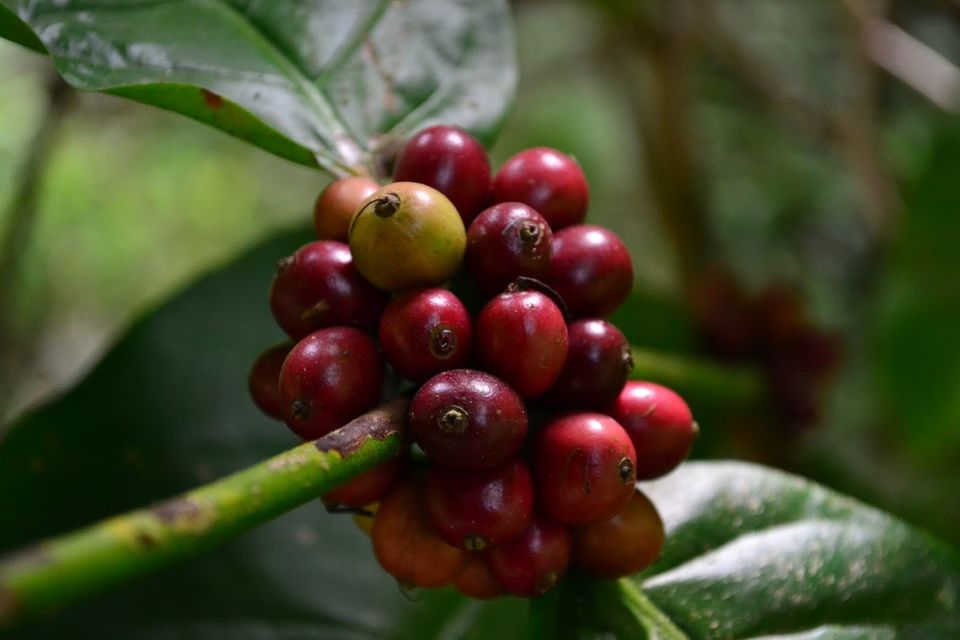 Savoring a Slice of Authentic Malnad Cuisine
En route we had a disastrous breakfast at one of the many highway restaurants. Tormented by dust and hunger, we were more than looking forward to lunch. On reaching the homestay, Mr. Gautham welcomed us and after settling in we walked over a few steps to their home for our meal.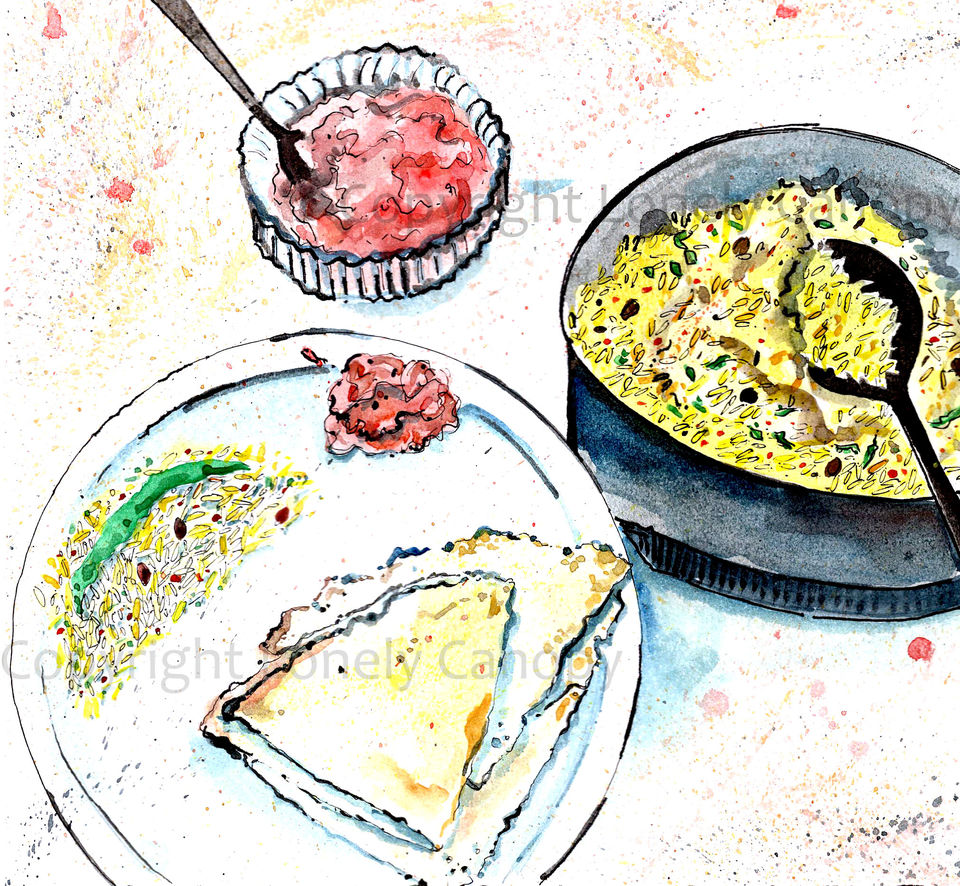 We were served fragrant Pulao, crispy Kori Rotti, Chicken Gassi, Chicken Pepper Fry, vegetable Kurma, sautéed green beans, and the most heavenly pineapple chutney/pickle which seemed to pack all the flavors possible, a perfect marriage of the tanginess of pineapple with the heat of red chilies. Our meal ended with a bowl of fruit custard. This was as satisfying a meal as it could get, full of heart, served with warmth and consumed with joy.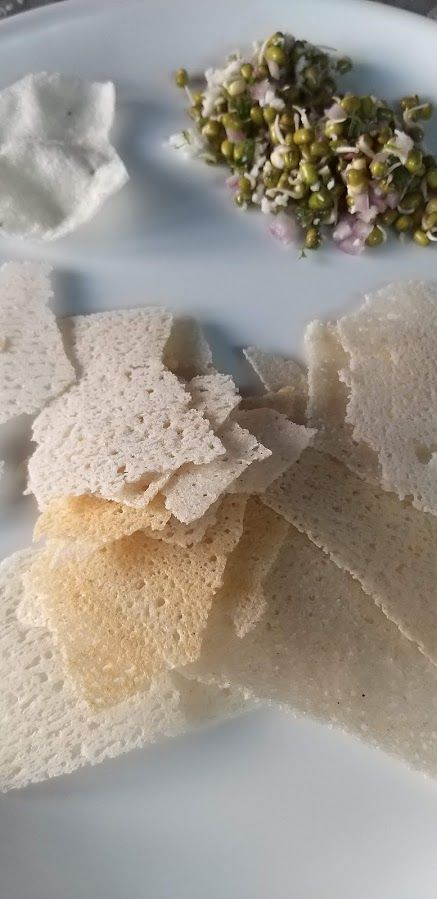 This meal set the tone for the rest of our stay – every meal was carefully prepared by Mrs. Gautham, who is indeed a mistress of spices. Her melt-in-your-mouth idiyappam is one of the best I've had. We enjoyed Thatte Idlis with rice that's ground in a pestle and mortar and Neer Dosas that were unbelievably thin. The freshness of the vegetables, the perfectly balanced chutneys, sweet coconut milk preparation, and chicken balls in nuanced coconut gravy, all left me licking my fingers in a fulfilling emotion that only food prepared with love can bring.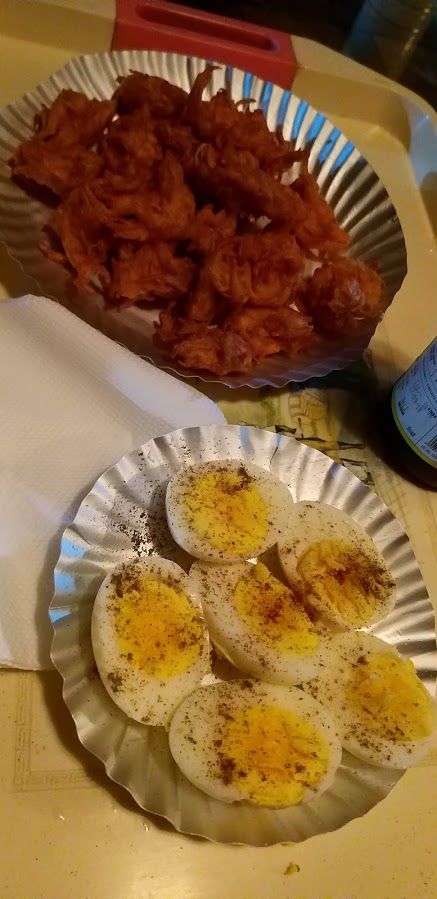 As a family of foodies, we all look for authentic food while traveling. And, Mrs. Gautham's motherly cooking and warmth stole our hearts. She and her husband were on the move all day. Despite a recent slip disk, Mrs. Gautham prepared all our meals with minimal help. Though we said were fine with simple meals, each preparation was different, diverse in variety and cooked to perfection.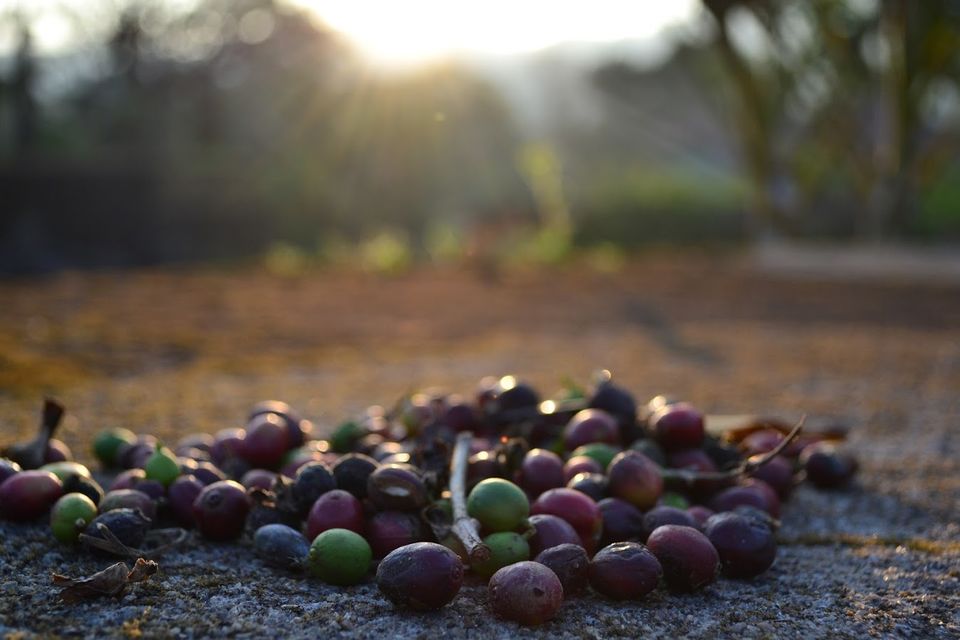 Bonfire Under a Moonlit Sky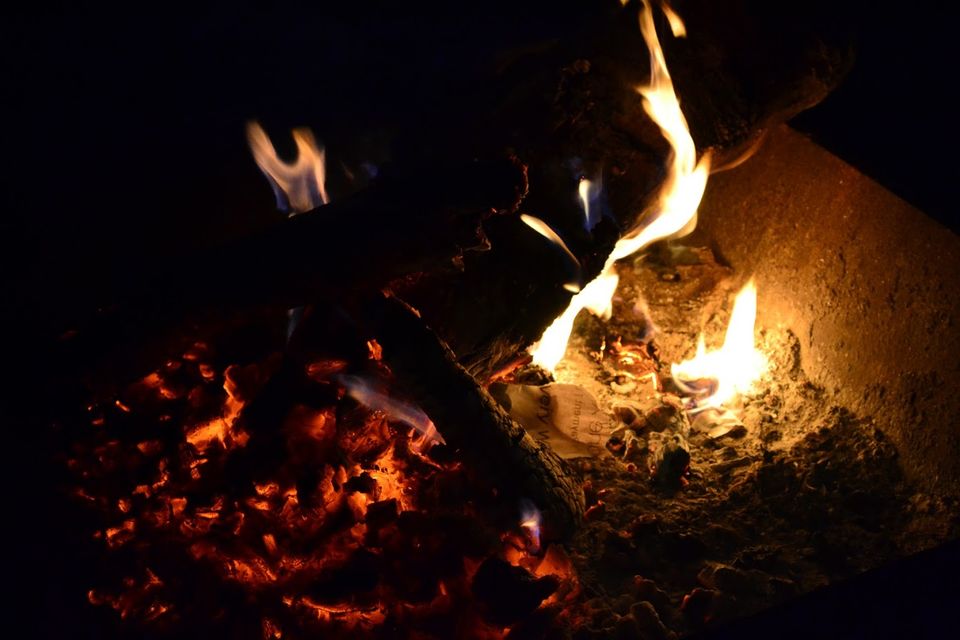 During the evenings, we'd sit by the bonfire in our courtyard. Both evenings, there were delicious snacks to go with our wine and whiskey. Round slices of potatoes batter fried to crisp, boiled eggs flavored with chopped onions, and mixed veg pakodas. Whenever we think of our stay in Malnad, Mrs. Gautham's fragrant dishes will always come to mind!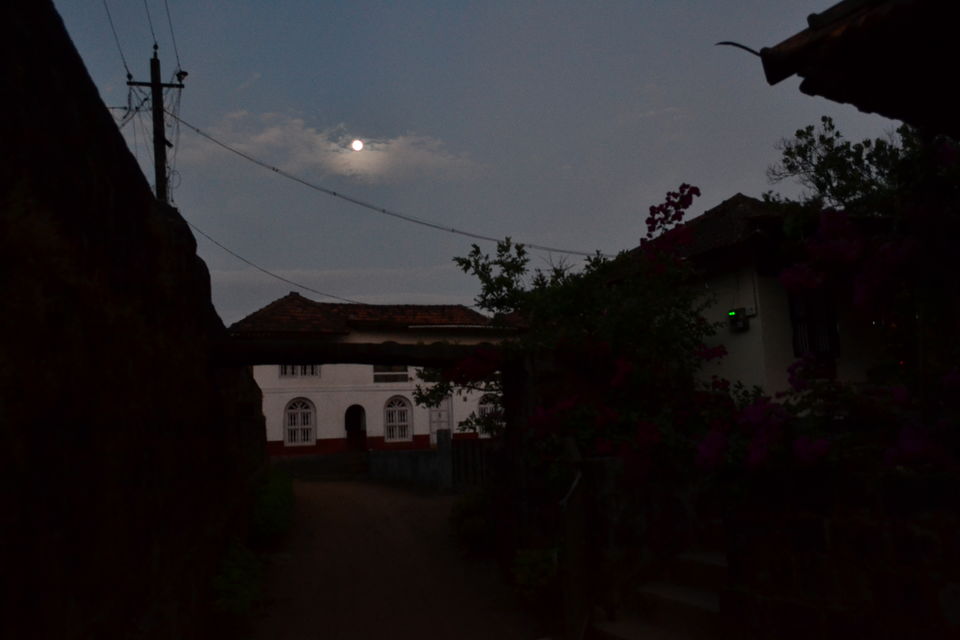 For more paintings of Attihalli and some travel tips, head over to my website.
The Story of Hema Koota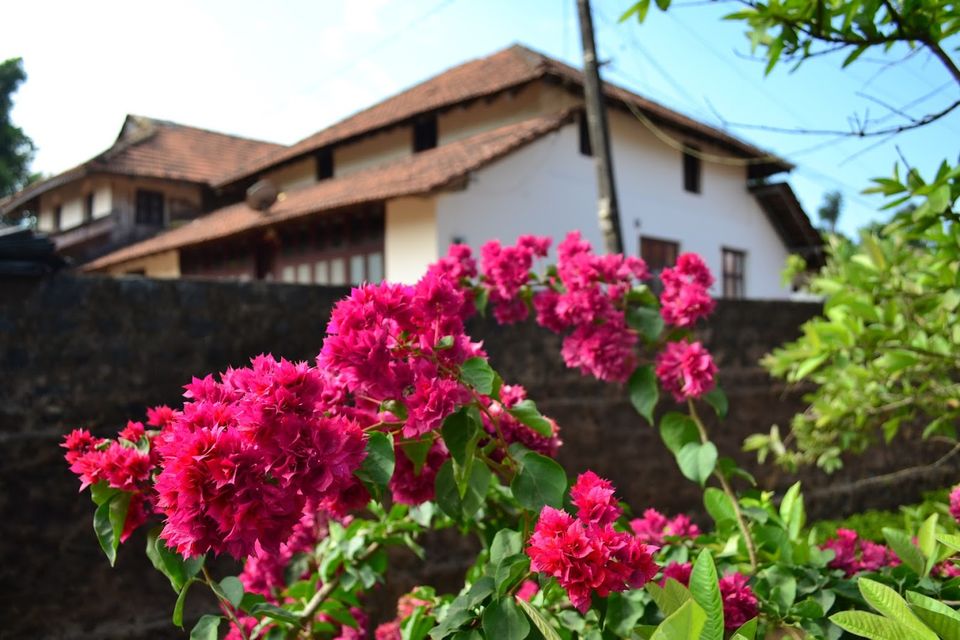 In Kannada, Hema means gold and Koota is a gathering. So literally this place makes for a golden gathering. The first part of the house was built by Gautham's grandfather in 1935 and named Hema Koota. Later, in 1952 an extension was added.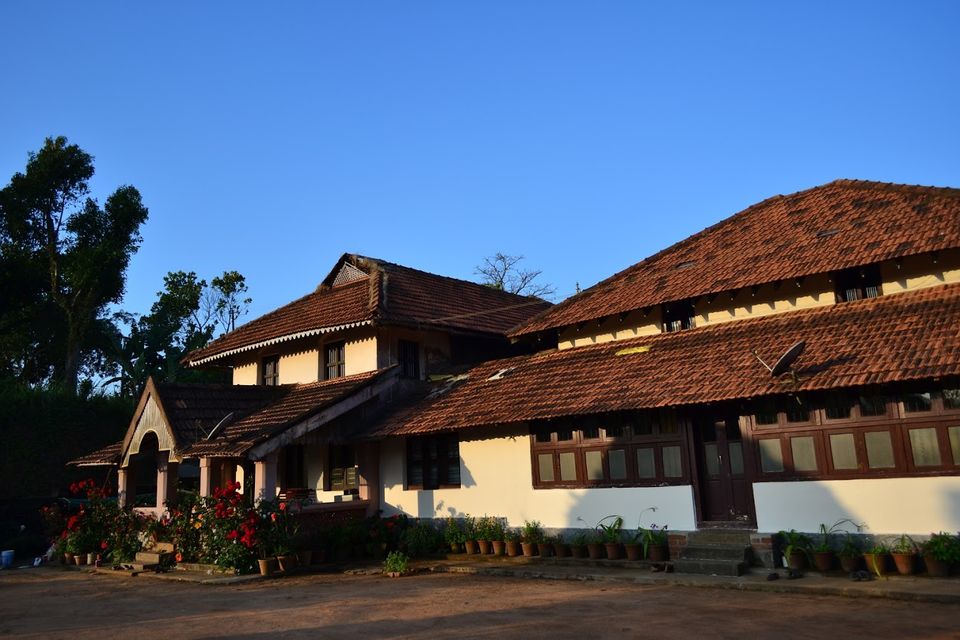 Reaching Hema Koota Home Stay
The property is in Attihalli village in Hassan Taluk. It's a 4-hour drive (without stops) from Bengaluru. You can book the property here.
P.S. All pictures clicked by Tushar Shukla and are not meant for commercial use. Artwork and content by Seema Misra.
If you liked this article, read more such stories at lonelycanopy.com .