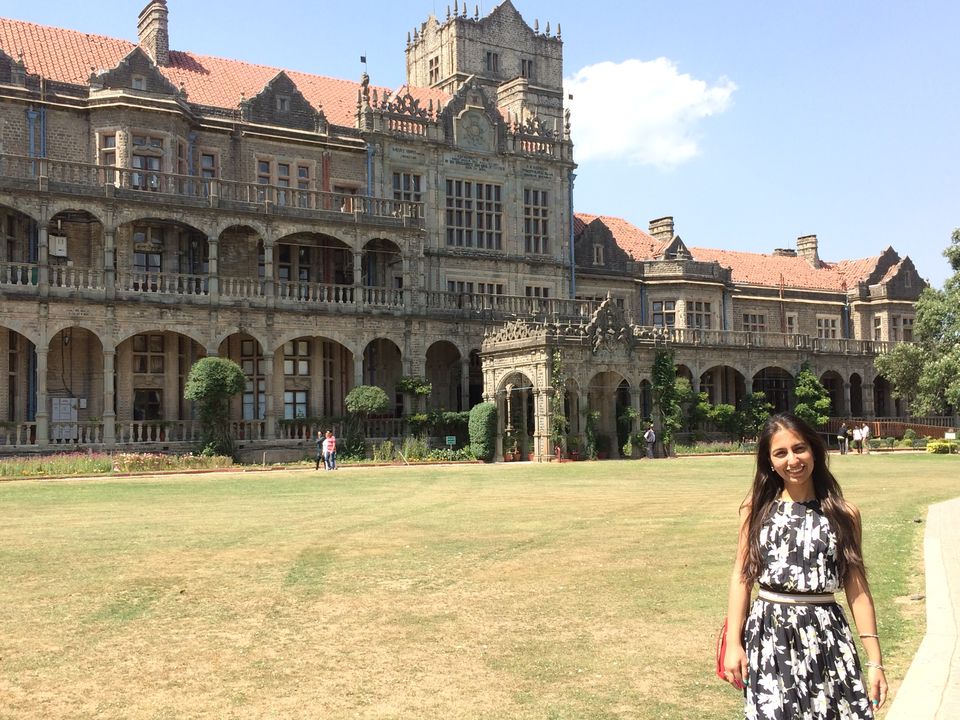 Queen of Hills..!! Spending four years of my life in solan had made me fall for the beautiful Shimla…!! Blue sky, Thick green cover of Deodar trees, chilling breeze and bright sunlight … I am head over heels in love with Shimla…There are some trips which you plan meticulously and there are some which happen by chance.. Tired from the hustle bustle city life. I planned to leave for Shimla. It was 17th May. Me with one of my friend Neha, left for a peaceful and serene hill station Shimla. Shimla Capital of Himachal Pradesh was originally known as Shyamla, named after deity Shyamla Devi. We reached Shimla around 4 am in morning, Thanks to HRTC bus drivers, they rock…!!
4 am (Shimla)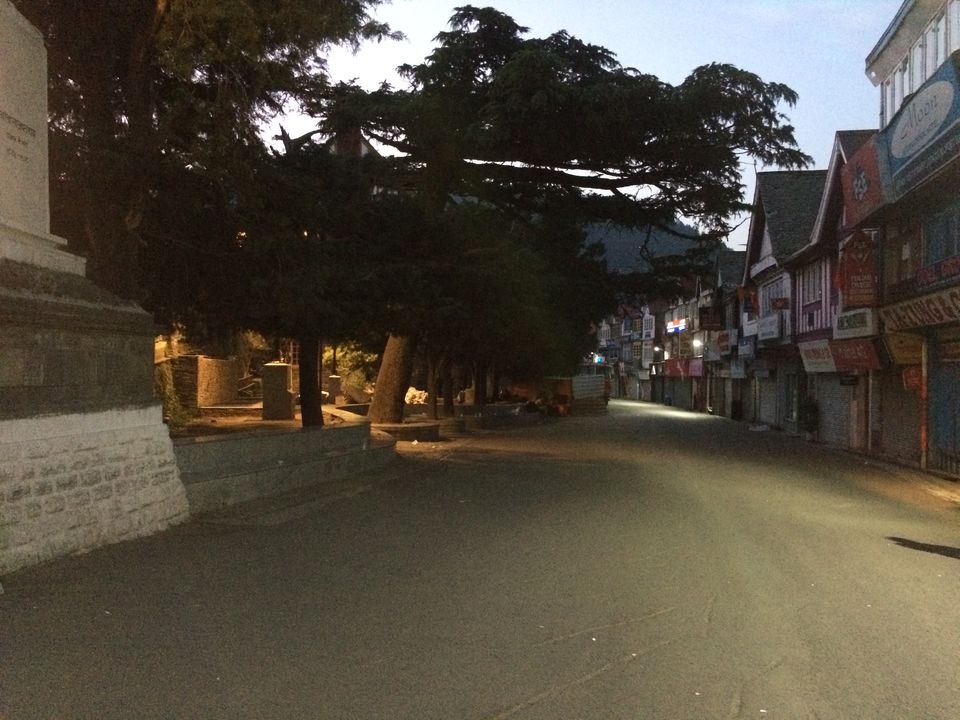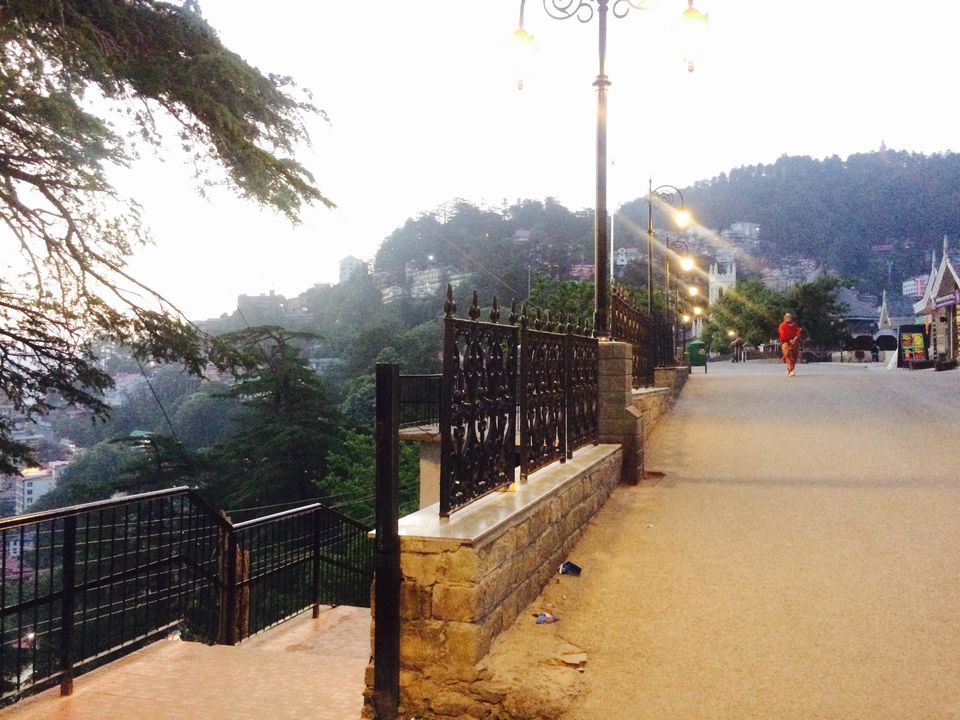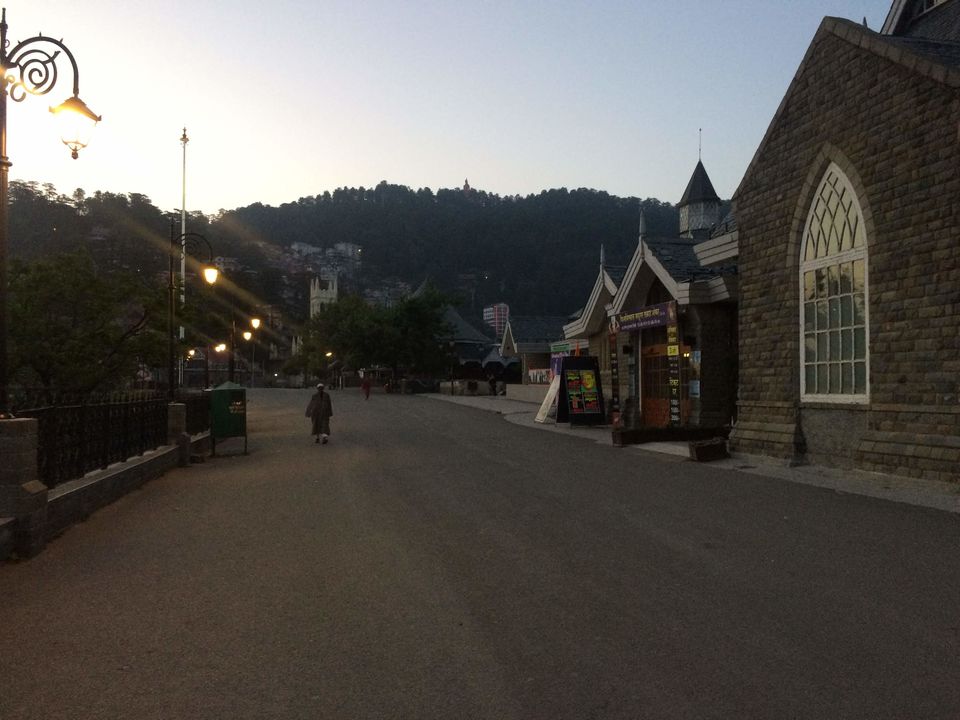 What an astonishing exquisite view..!! Fresh, cool, crispy, whistling air refreshed us from the tiredness of journey. We reached The Ridge in 10 minutes from the Old Bus Stand. It was entire different feeling of Shimla this time. There were only 1-2 people other than us on The Ridge and The mall road. It was for the first time I saw this place so quiet so calm with no one around. I and Neha decided to stay and enjoy the magnificent beauty of Queen of Hills by spending more time. We clicked pictures ,the spell of Gigantic Mountains was all over us.
The first orange hued rays of sun kissed the top of Jakhu hills and slowly slowly all the darkness faded away. Now it was morning walk time and we googled our way to hotel and reached there in 5-10 mins. It was 10 minutes' walk from The Ridge. We relaxed for 2-3 hours there.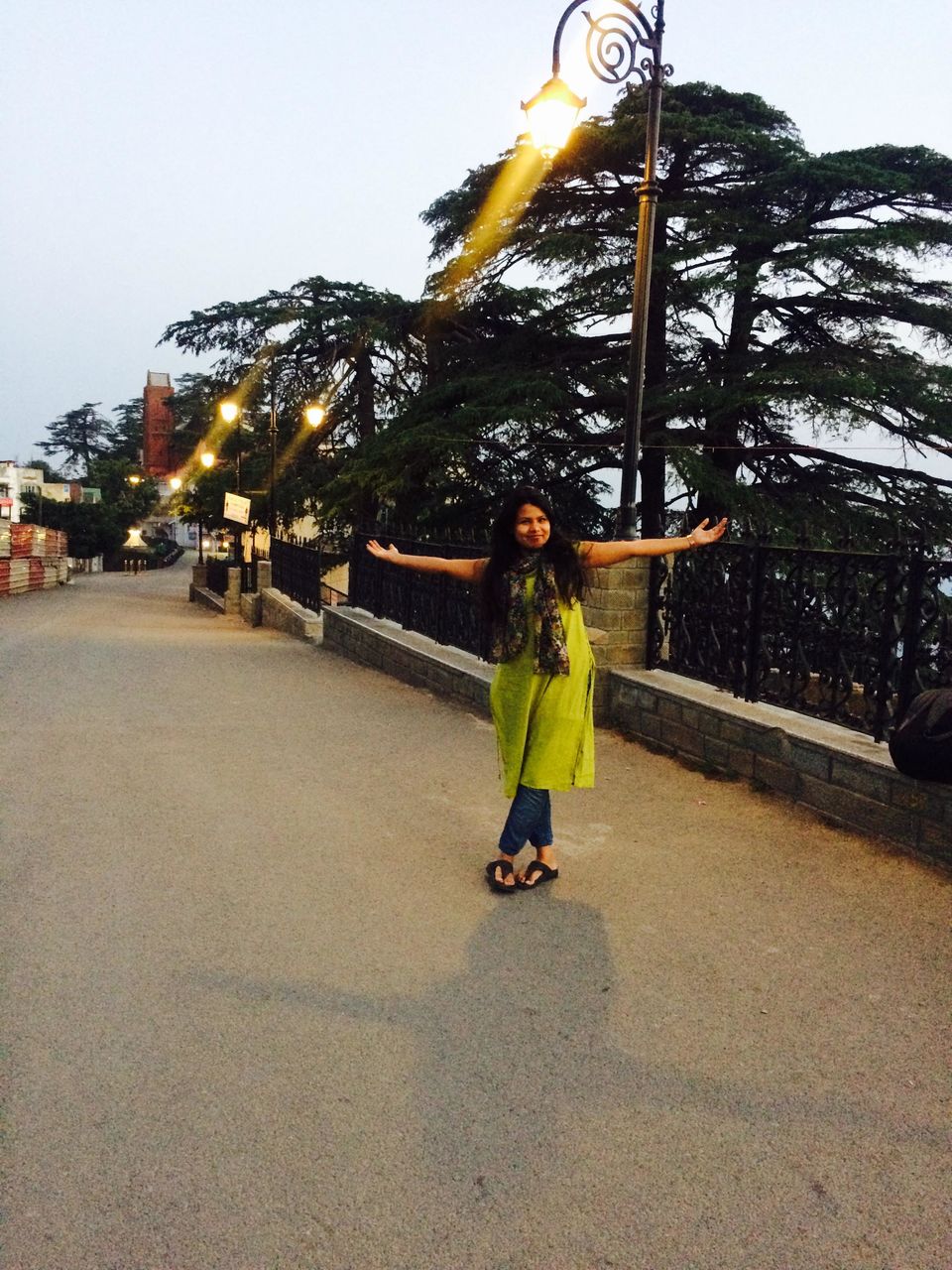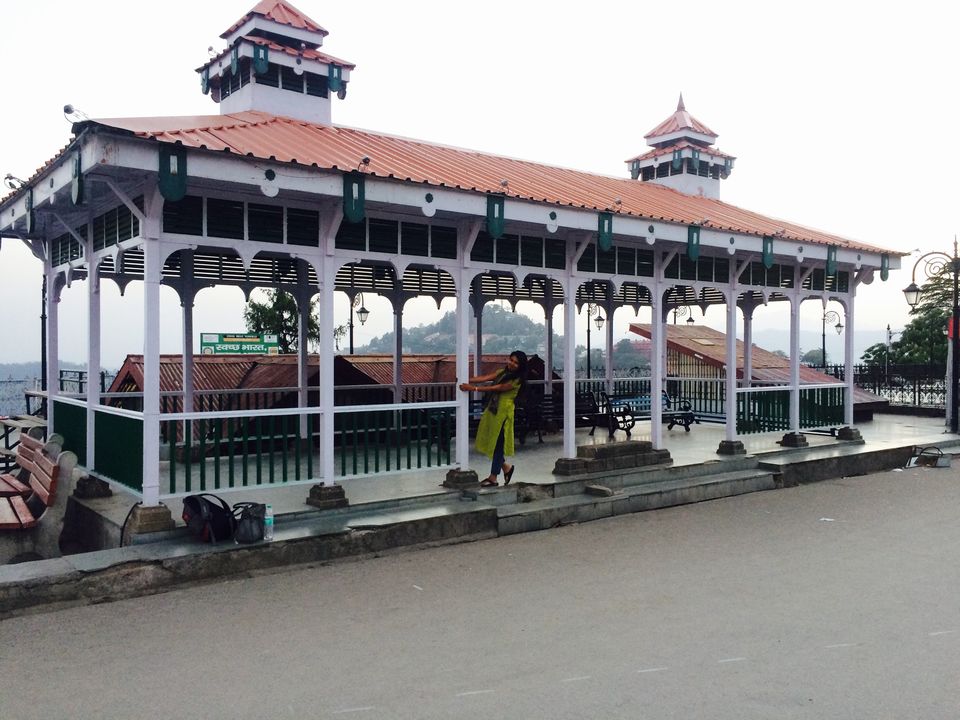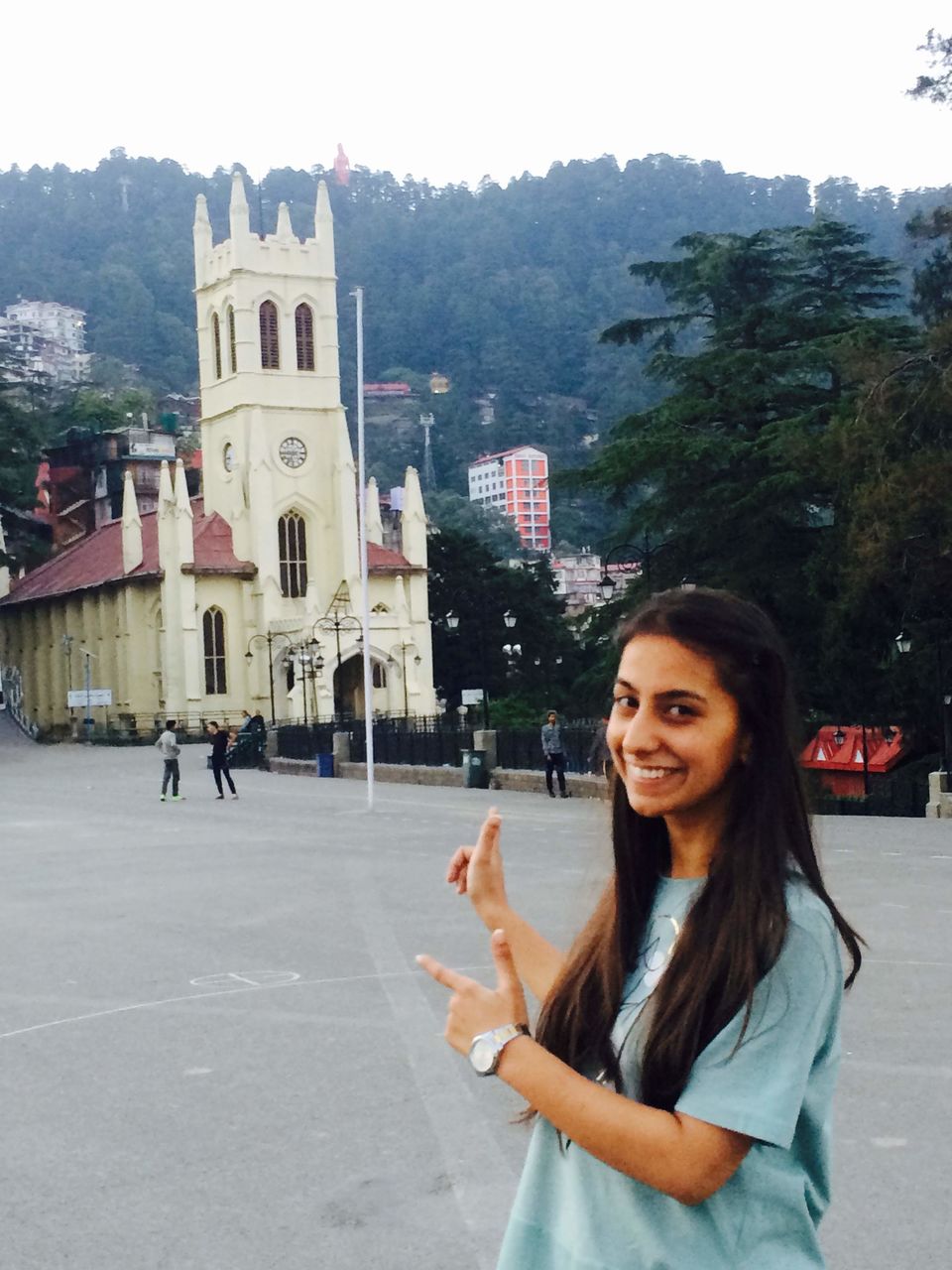 10 AM (Shimla)
Breakfast :
ICH is the best place for breakfast.
After having breakfast we left for mall road and decided to head towards kufri and chail. We hired a taxi it took 1200 rs. Weather was too amazing. We played our favourite tracks. Loud music and Hills what else you need. Without any alcohol we were already high on life.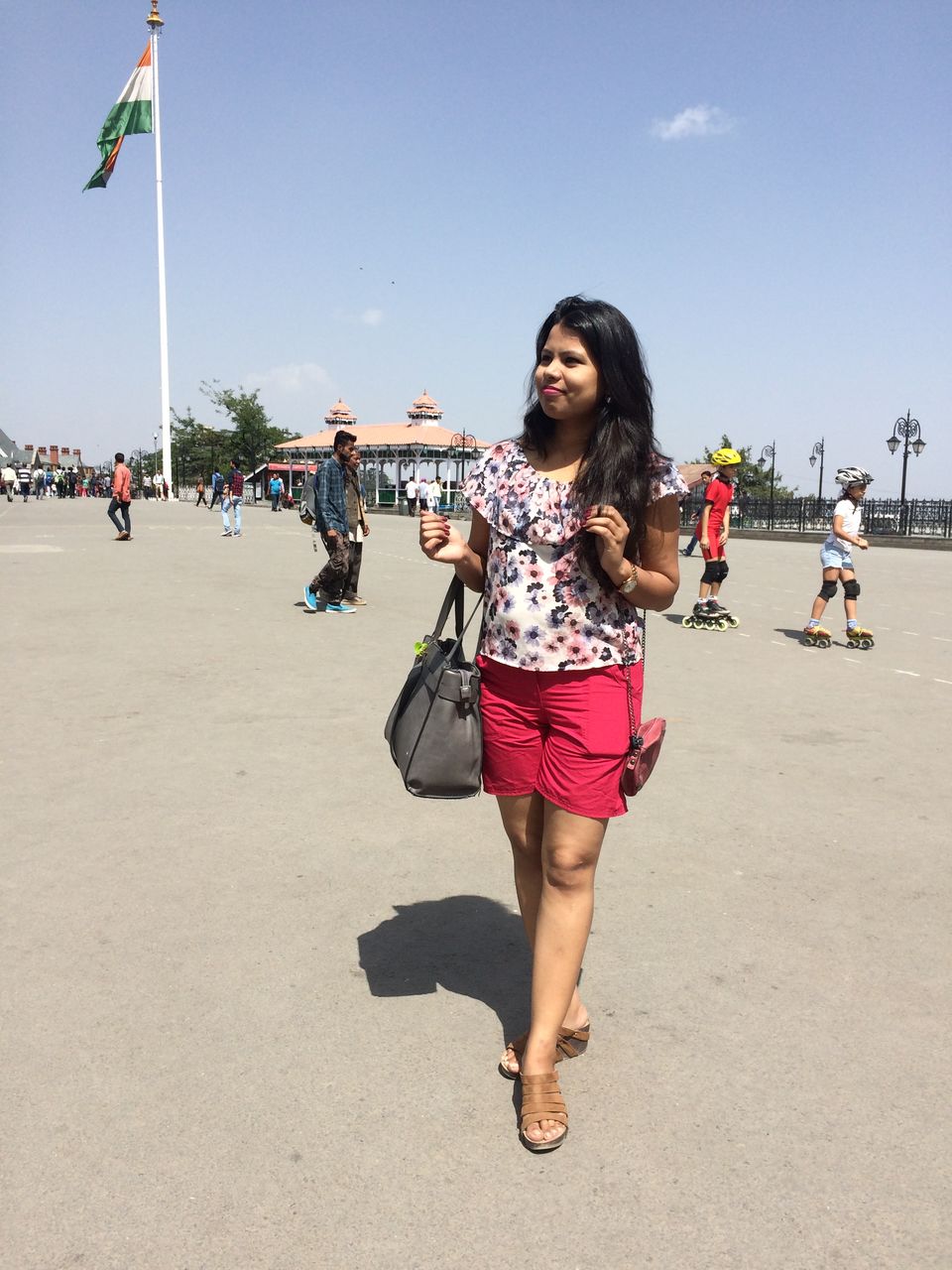 12 PM ( Kufri)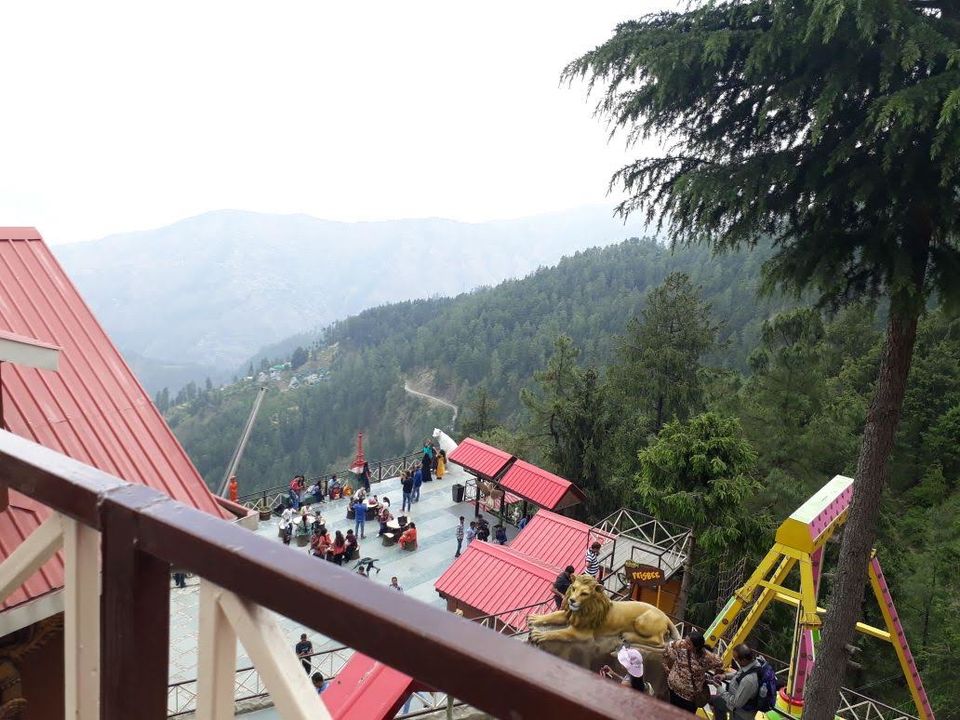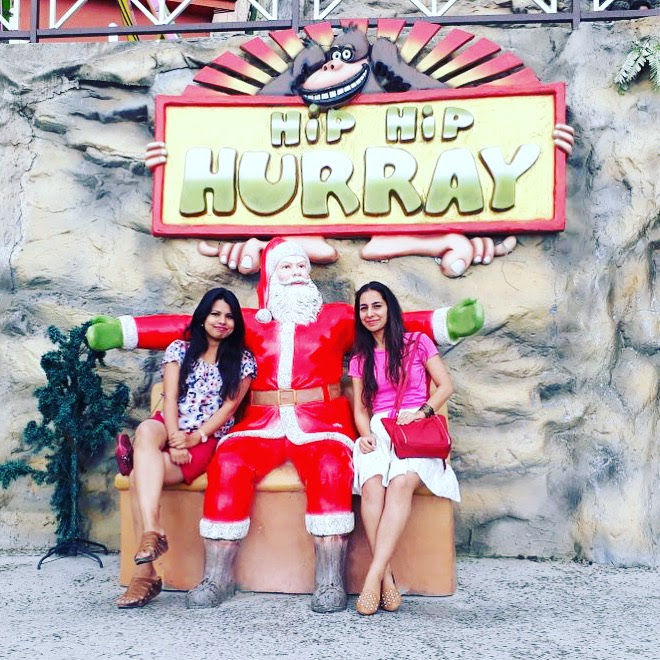 Our taxi driver was super awesome and was very sweet with us and shared facts about the place. We reached Kufri at around 12 . Kufri Adventure Park is main attraction of that area. It is best for adventure sports like Bunjee Jumping, Go karting and much more. After enjoying snacks in the beautiful nature we continued our journey to Chail.
2 PM (Chail)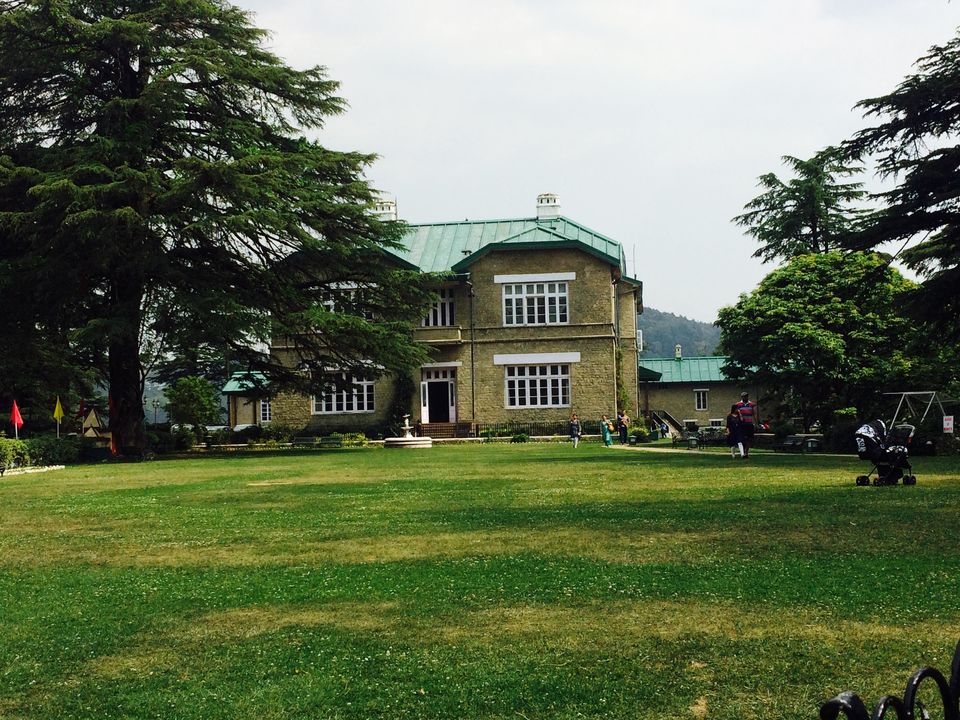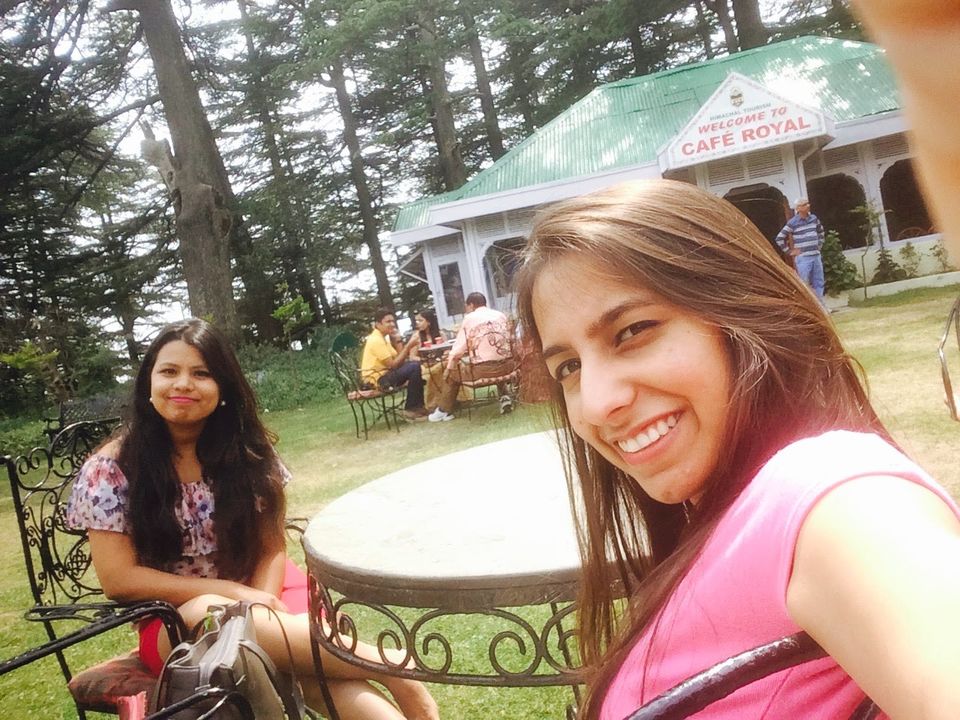 Beautiful palace built by King of Patiala. Many movies has been shot here. The ambience of the place is very pleasing and quiet . You will love the beautiful scenery there. You can visit Kali Tibba after covering this place. Very beautiful temple located at very high altitude.
6 PM
We were back to Shimla around 6 in evening. Quickly we reached our hotel and after having some rest. According to our plan we decided to go to mall road.. Mall road of Shimla is amazing at night. Colourful lightinings and Street food of Lakkar Bazar you will cherish. It started getting cold as the sunlight faded. We had dinner at a restaurant with Beautiful view of Church. Soup as a starter was the best thing to combat cold. Then after having tea from mall road . We went to hotel to get charged up for next final morning.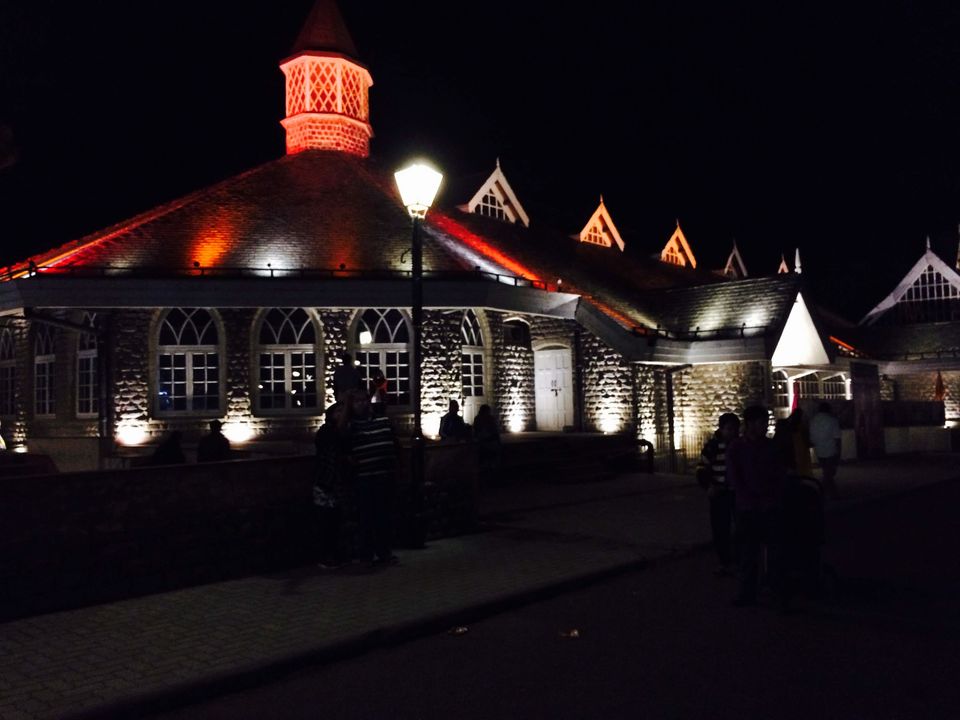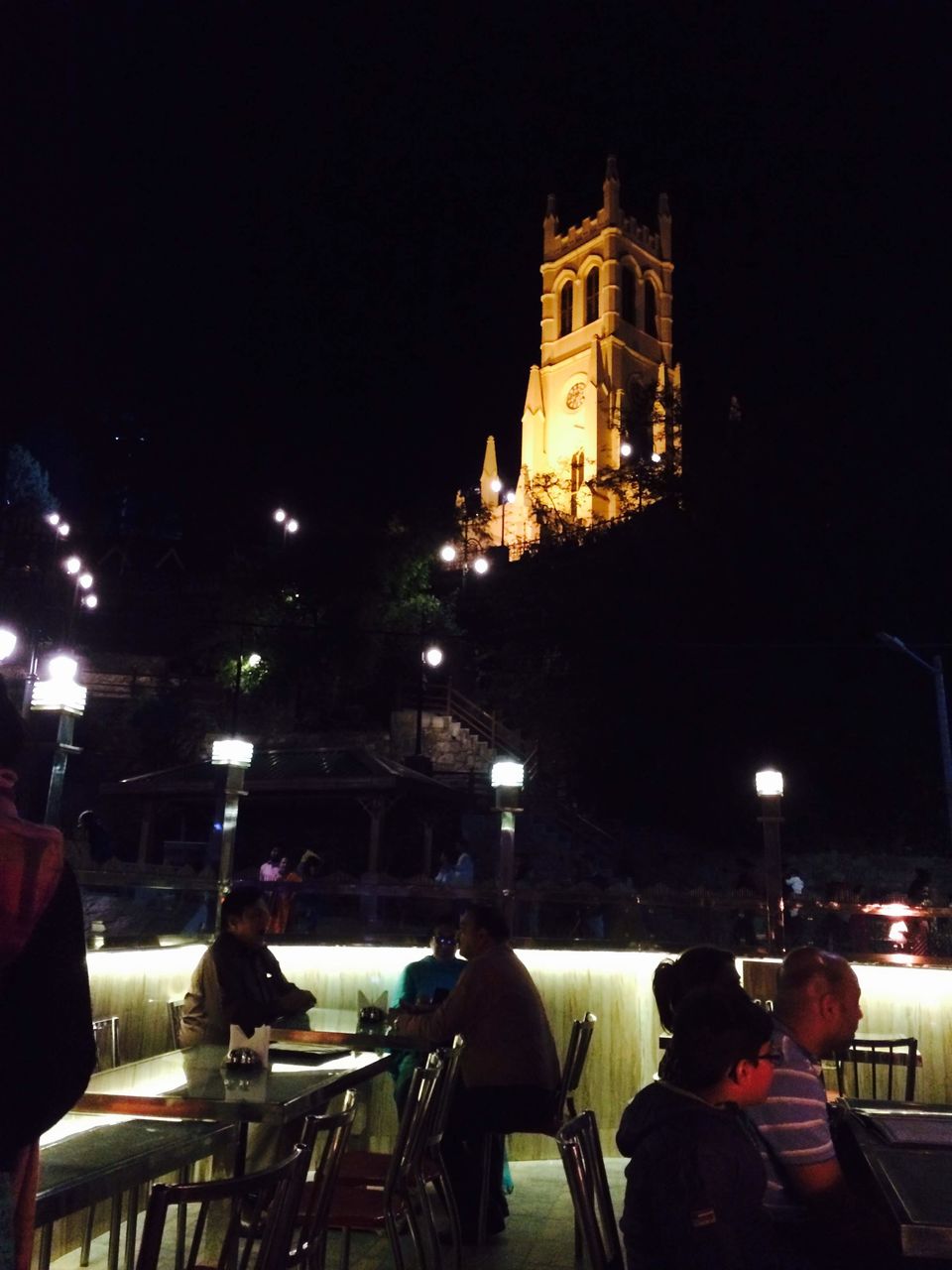 19th May
Now we woke up early to enjoy coffee and the sunrise. We came for morning walk on ridge in the capital of Devboomi Himachal. This was the day we decided to cover all the nearby places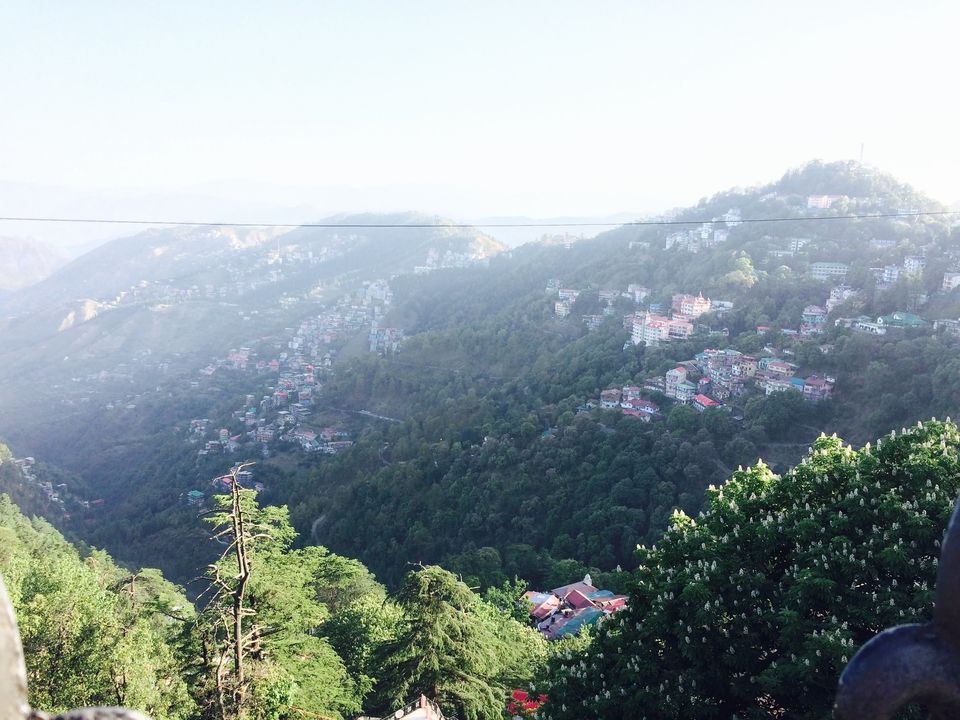 So we decided to start our day taking God's Blessings. We headed to Jakhu Temple. Oh my God , it is steep trek of about 4 kms. I'll call that last km as very tuff . There are lots of monkeys you will see on the way. BEAWARE they can snatch your gogles or any eatable so keep these things in bag. We reached top and after Darshans Of Loard Hanuman we trekked down and stopped for breakfast .
After breakfast we went to Indian Institute of Advanced Studies . And yes this is the place not to be missed in Shimla . What a beautiful Exquisite architecture . You feel like entering into British era . Marvellous ,. Totally in love with previously known viceroys lodge. After having lunch we decided to spend time at mall road , shopped in lakkar bazar and sight-seeing around annadale road ,this is one of my favourite thing to do in shimla. Shimla is just not the place it is the feeling that leaves me refreshed.