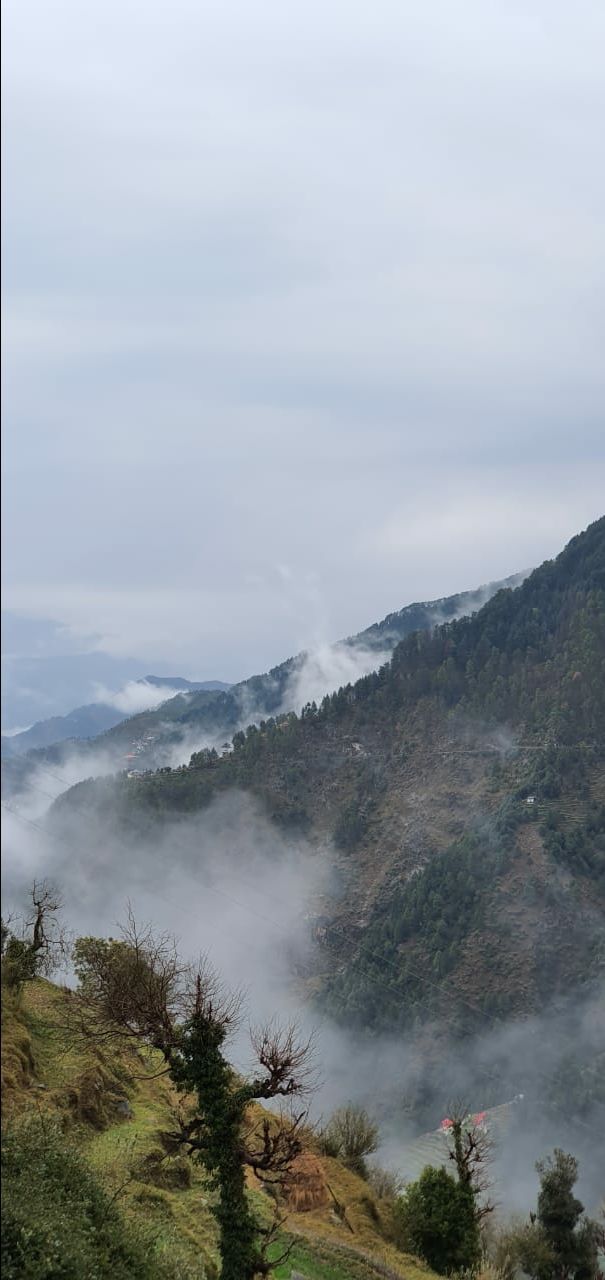 This is new to me.
I was amongst those who had convinced herself that, "Travel is not my thing". I presumed that travelling makes me sick and so before 2019, I barely ever went for trips, the only ones I ever went to were compulsory school and college trips and now there is nothing that can stop me- not my parents, my job, my friends, money constraint, the weather, but hell, the spread of virus sure did!
My last journey took me to Dalhousie, in freezing winters with my best friend, her best friend and me. The people I talk about are the pampered ones who would prefer beaches over mountains, a fancy luxurious hotel over bunk beds in hostels.
Our journey started on a bad note. We ended up getting lost in the mountains, our cab driver insisted on dropping us in the middle of nowhere to find our way in the mountains after dark, in freezing cold winters by ourselves. It was then that my friends must have had the hint of regret. But upon reaching Zostel Dalhousie, it was all forgotten. The starry sky, a mug of hot chocolate, the common room designed to "F.R.I.E.N.D.S" theme, just melted our pain away. I spent the next day hanging out with a lawyer from Lucknow, a travel agent from Delhi, a couple from Chandigarh and a wanderer from Manali. Each night I would drink to deal with the chill and each morning have a medicines to help me heal. We witnessed heavy snowfall but even that could not stop us from going to Khajjiar. We were a bunch of crazy enthusiasts who would trip and fall in the snow, slide down the trail on our asses but went walking all the way. I had my YJHD moment standing at the top of the snowy hill and shouting my heart out. I couldn't obsess enough over the fact that I also saw Ishan Awasthi's school from "Taare Zameen Par" - The Dalhousie Public School.  Those 3 nights passed by in a blur. There was some magic in that place. People were falling in love, some with the mountains, some with the Zostel, some with momos and chutney, some with snow, some with the idea of travelling, some with each other and I was falling in love with this MAGIC. The last night was about reliving the past memories and creating new memories that we would cherish for lifetime. None of us slept that night.