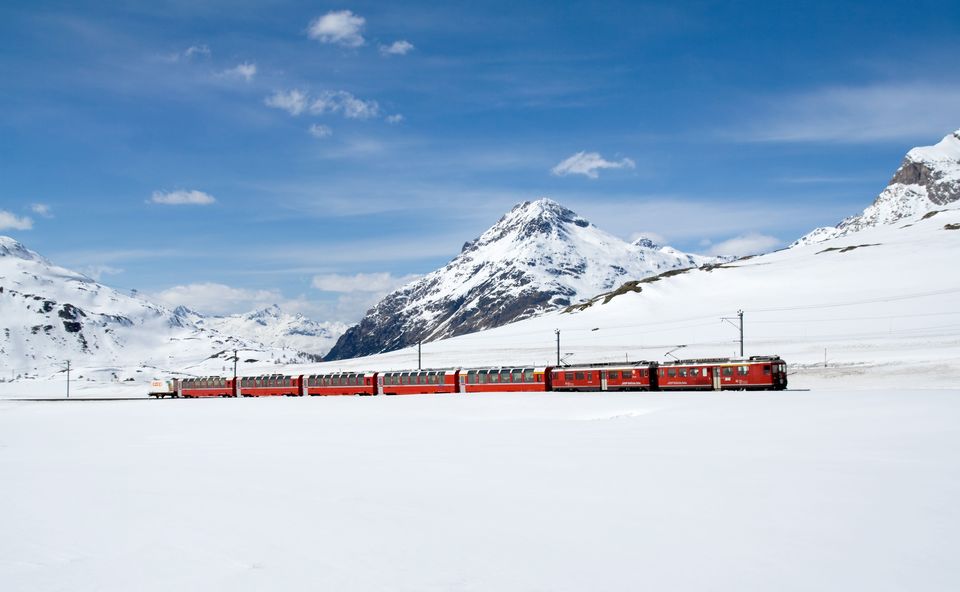 As per media reports, perhaps in 2022, there will be a direct train by Indian Railways that will take you from Delhi to Leh via Manali in just 20 hours! Think about it: easy, cosy ride to Leh, without any risk of driving through some of the most dangerous roads in India. After all this is the place where we can witness the unbelievable co-existence of surreal beauty and intimidating ruthlessness of Mother Nature. Road trips to this cold desert in the Himalayas have been on almost every traveller's bucket list in India.
However, apart from rendering a comfortable journey and reduced travel duration, here are a few possibly inevitable by-products of Bilaspur-Manali-Leh rail line project which many of us might not have thought about.
1.) Lives at risk
Once complete, the Manali - Leh rail line will be the highest rail track in the world. However, constructing [and maintaining] something like this at an altitude of more than five-and-a-half kilometres above sea level, in the unforgiving climate of Leh, will expose the workers to extremely dangerous conditions. There have been instances in the past when workers have lost their lives due to lack of proper safety measures or medical aids. No amount of compensation can make up for a lost life.
2.) Disturb the sensitive ecology of the region
It is reported that around 50% of the rail track will be underground. With over 74 tunnels and 120 bridges, the picturesque landscape of the region is set to be disfigured. Hills will be flattened, earth will be moved, and scores of trees will be felled: all this for completion of one of the most ambitious projects in the history of railway transport in India. We may end up paying a hefty price for this advancement by inflicting irreparable damage to the much sensitive ecology of this beautiful land.
3.) Heightened pollution
No doubt the Manali-Leh train will help the Indian armed forces with fast movement, but once the train becomes fully operational, the region will also see more footfall than ever before. Accordingly, to facilitate local transport and logistics, more passenger and cargo vehicles will be required, more fuel will have to burned, and more natural resources will be used up. This may lead to unforeseen traffic jams and lower air quality in an otherwise peaceful and cleaner environment of this region. Don't we travel to mountains because that's where we expect to get some peace, witness natural beauty, and have fresh air to breathe?
4.) Overcrowding
According to a senior official in J&K Tourist Development Corporation, Leh hosted 50,000 more visitors in 2018 in comparison with the number of visitors in previous years. Interestingly, the population of Leh is just over 30,000 (2011 census). Imagine the increase in the number of tourists visiting Leh once we have a train that can take us from Delhi to Leh quite comfortably. How this little mountain town, which is already struggling with its own basic requirements of natural resources, food, and water, will cater to increased number of tourists and their demands? Overcrowding in Leh and surrounding areas might just not be too far from reality.
5.) Water scarcity
With decreasing average annual rainfall and depleting groundwater levels, Ladakh region is already dealing with water scarcity with many taps and tube-wells running dry. As per a study by Ladakh Ecological Development Group, an NGO, a native uses around 21 litres of water whereas a tourist requires nearly 75 litres of water per day. Reports suggest many new hotels and guesthouses have been set up in the past two years in the wake of increasing tourism influx. This number is bound to boom drastically after the successful completion of this rail line. We have already seen what happened to Shimla in recent times, haven't we?
So, what do you think? Will this rail line actually impact the natural balance and lives of natives of this region in the near future? Let us know in the comments below. You can also write your own travel experiences here. Subscribe to Tripoto on YouTube and watch awe-inspiring travel videos.