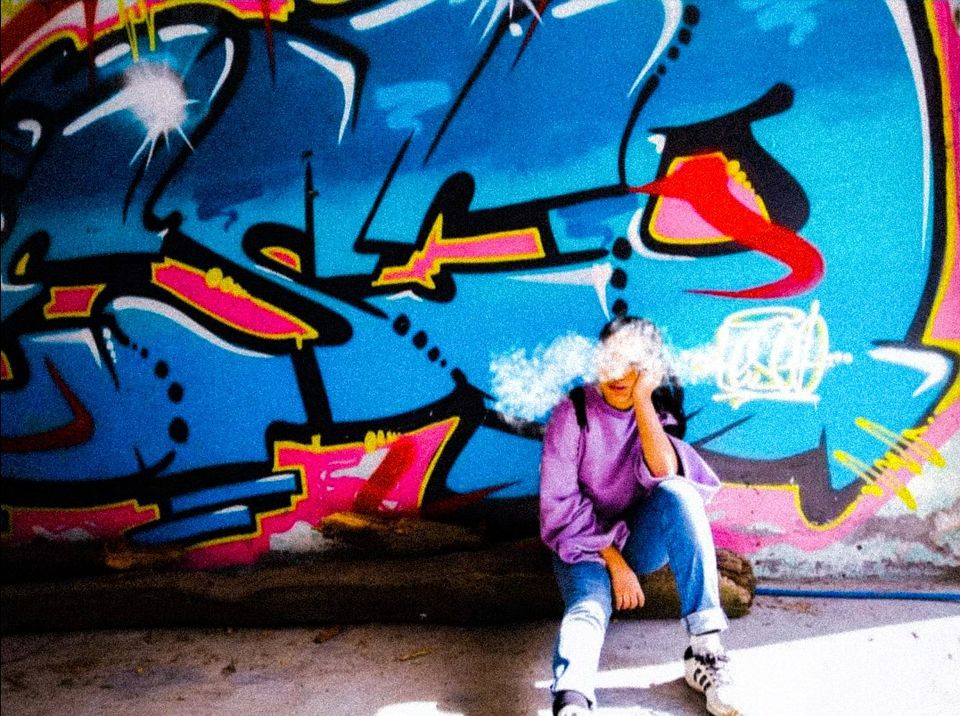 If I were to be spotted by any of my city-living & bar-hopping pals, I assure y'all that the first thing they would do is scream and send me to a Salon. For my nose has a number of blackheads and it currently resembles the local baker's sesame crusted bread. See I am digging this 'I-don't-care' vibe. At the same time, I like checking out cruelty free cosmetics! The harvest season of my blackheads, is the result of a shift from the suburbs to the rural. For a couple of weeks.
Manali, we all know, will win a popularity contest on any given day. A hill station that boasts of great restaurants, scintillating views and cherry on the top; snowfall. I am sure y'all know about the drive to Solang, snow boarding and the exquisiteness that is the history of the Hidimba temple.
Here are 5 otherwise things you can fit into your Manali itinerary that might help you enjoy the little hippie village even more.
1) Eat Spinach & corn bruschetta at the Renaissance café for Rs. 100. I was surprised recently, when this local food joint served a Mexican sizzler in minutes. I had thrust myself in, under the pretext of trying their Vegan cheese but got waylaid into trying the broccoli-bean infested sizzler. The café culture is popping! (with everyone sticking to one significant theme 'Go boho or go home') Wall art, personal photographs & souvenirs- everyone's gushing and melting over coffee in blue ceramic pots.
Recommended by Lonely Planet, this place serves delicious Mexican and Italian food at pocket friendly prices. And their thin crust pizza is quite the charmer too.
Awe at the graffiti in Old Manali. The art on the walls is drool-worthy. As it is seen, the display photo for this post is one of the paint splashes that caught my eye and I am all over it.
Between corner shops and a cluster of b&b's, we find a hoard of graffiti encrusted walls. My introduction with graffiti began with a comic book; Archie! Chuck Taylor from the Archie gang wanted to earn some extra pocket money so he went around knocking on shops of Riverdale, asking the owners if he could paint on their windows. After a couple of them said no, good ol' Pop Tate said yes! And thus Chuck started drawing and became the 'Window Painter' for cafés in Riverdale: his graffiti ranging from letters to illustrations of Dinosaurs eating burgers! A bit of that is visible in Old Manali!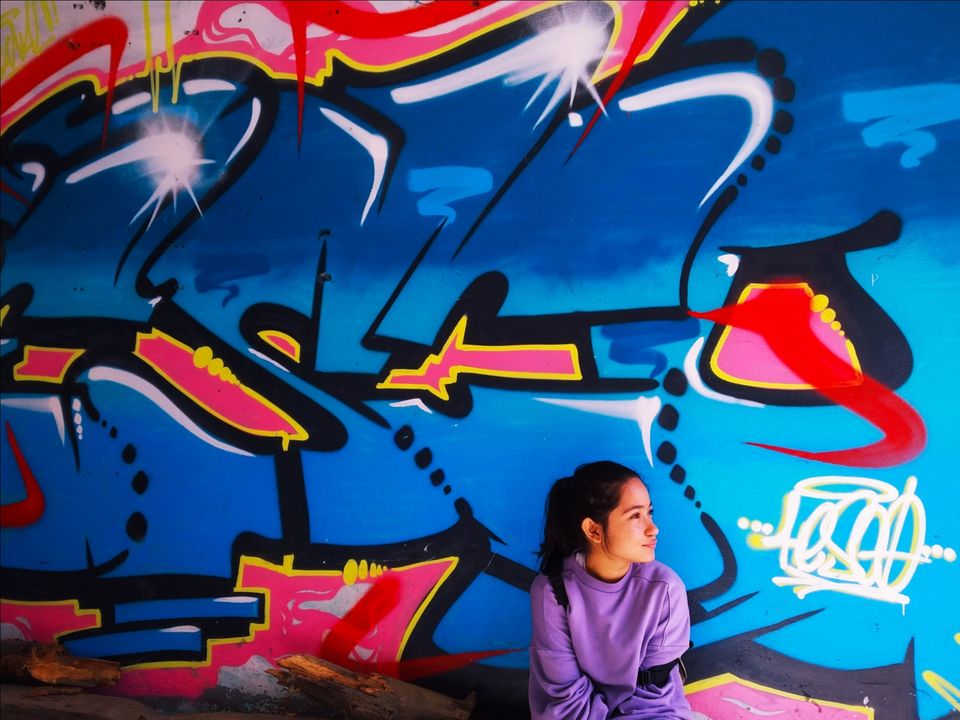 Book a dorm at the Backpacker Panda hostel in old Manali and enjoy their view. Perched on a height, a 2 kilometre walk uphill from Mal road, this hostel gives you a picturesque view of the mountains and pine trees. Dorms are priced between Rs. 250-500 per night. The price depends on the dorm you choose, i.e. whether it is a 4-bed or a 6-bed dorm. Private rooms are available as well. And brownie points for their in-house café. These are off season rates that is the months of winter. With the coming of spring comes high season hence the prices may vary then. A phone call to the property before travelling or checking online can give one the idea of the current pricing.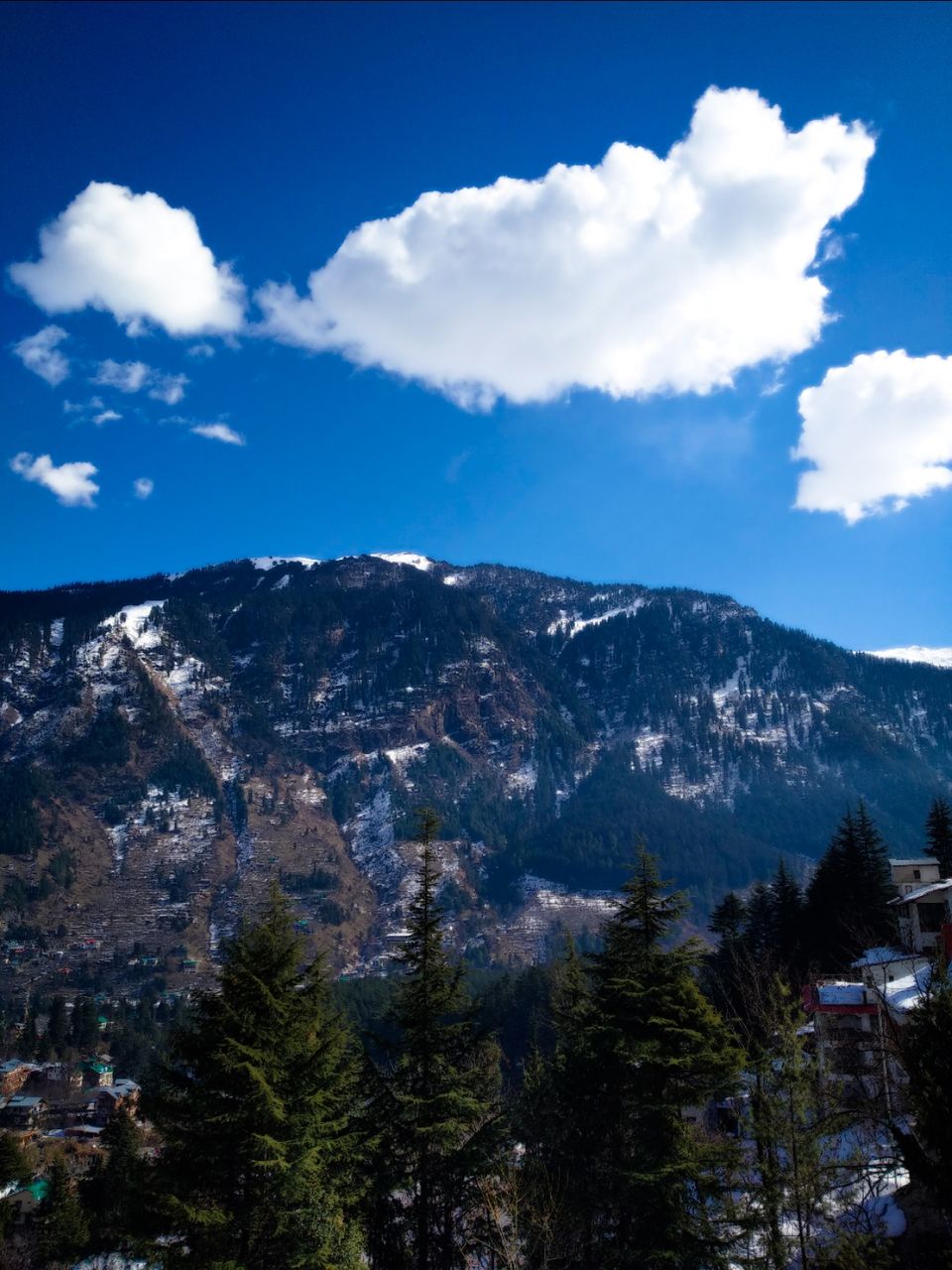 Pop over to Rocky's b&b for their hummus and pita bread + the view. It is the last café in old Manali and quite the crowd-puller for it's ambience. A decent spot after a visit to the Manu temple, it is located behind it. A decent spot if you are the kind who likes trotting out early in the morning for 'breakfast with a view'.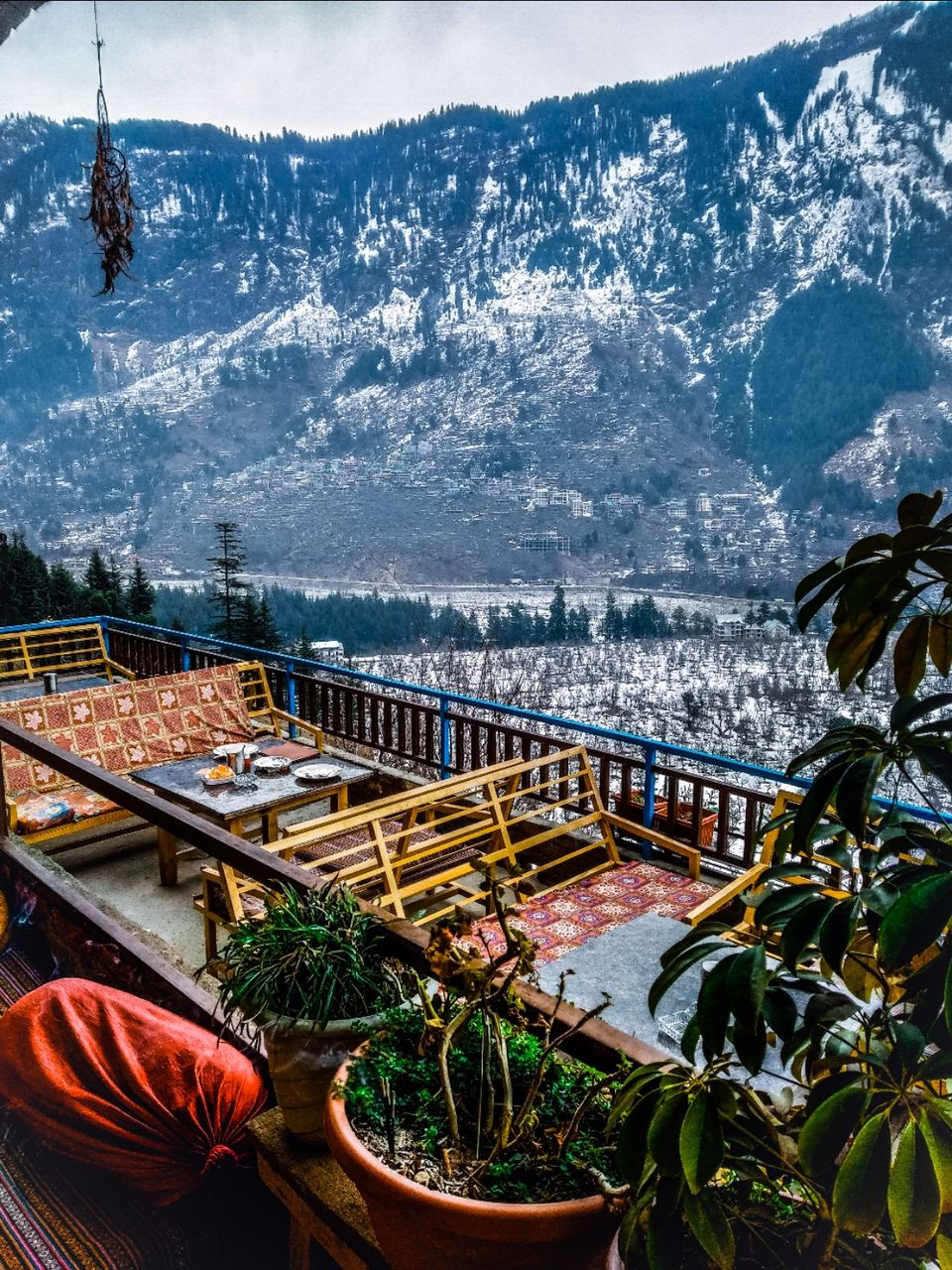 And lastly, a walk through the Van Vihar park between the lanky pine trees is quite suitable post lunch. The park is home to some endangered bird species of the Himalayas for the purposes of breeding and preservation.
P.S. It must be evident that these are experiences of a solo backpacker. If y'all like this, please wait for the honeymoon version of Manali.
*signing up on shaadi.com*