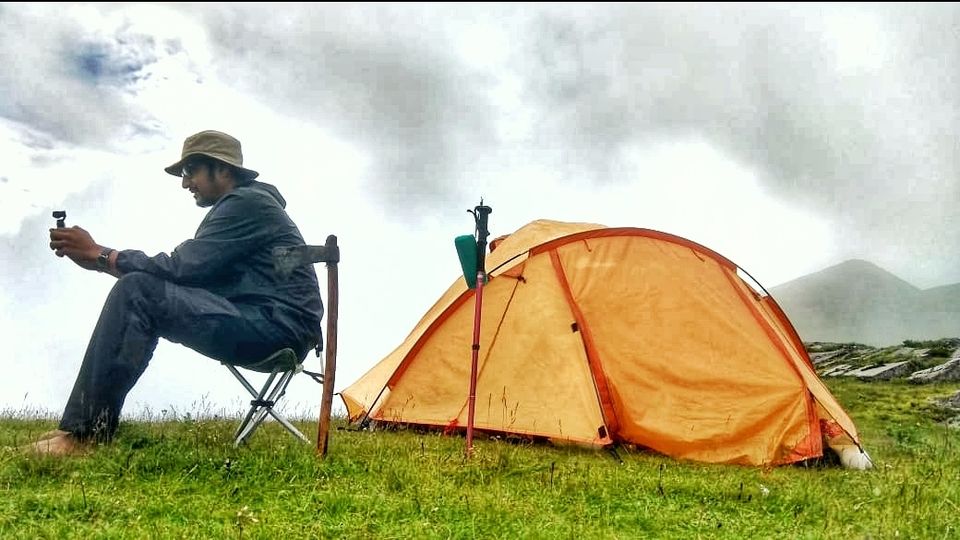 A desire to live in the wild, in the forest, along the river streams and more close to nature led our path to a climb upto 3700 Metres, Lambhri top.
We checked all our camping gear, groceries for four days, butane Gas stove, extra canisters, rain covers, power banks, gallon for water, hiking poles, and became mentally ready for a mid level challenging ascend to 3700 metres.
We started around 10 in the morning, walked around the forest cover, finding ways forward, ended up to the water source amidst dense forest with a cover of lots of wild animals, early in the evening
Did find out a plain surface to pitch our camp for the night. We do had a fear for wild animals that entire night, but did what we could. Music definitely causes noise pollution in the mountains, but it scares animals away. We also created a lot of smoke nearby and cleared outside food residuals too, so that they don't come around.
We cooked some quick noodles and daal chawal for the night on the butane Gas we had carried
We couldn't see much, we were decently tired and slept early in our camps.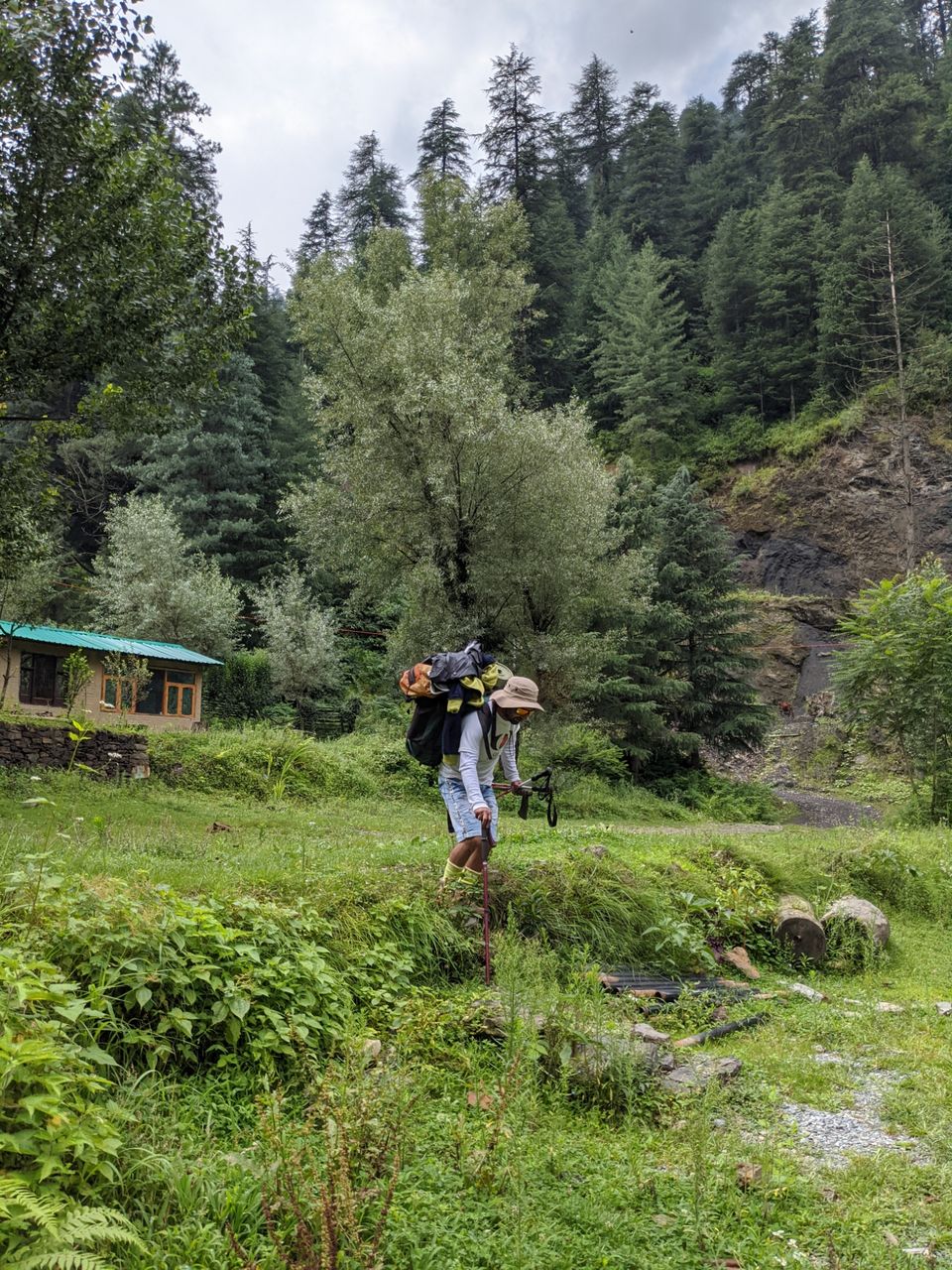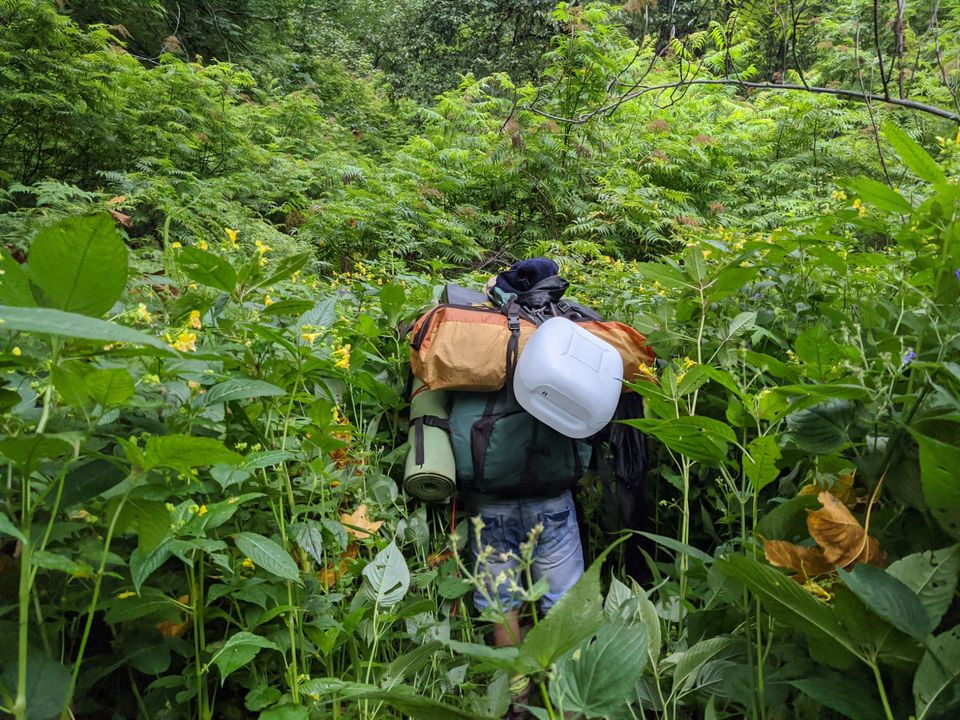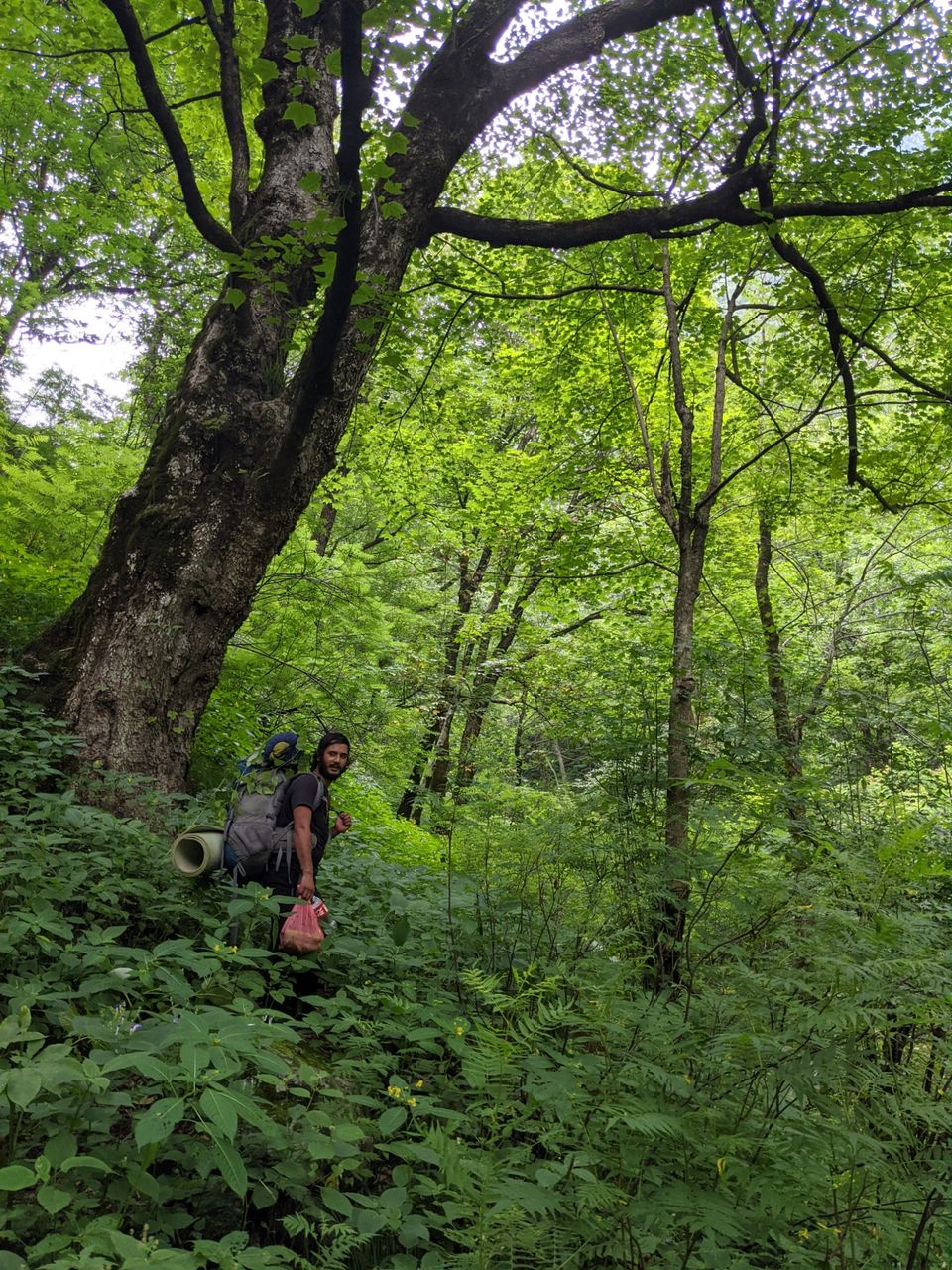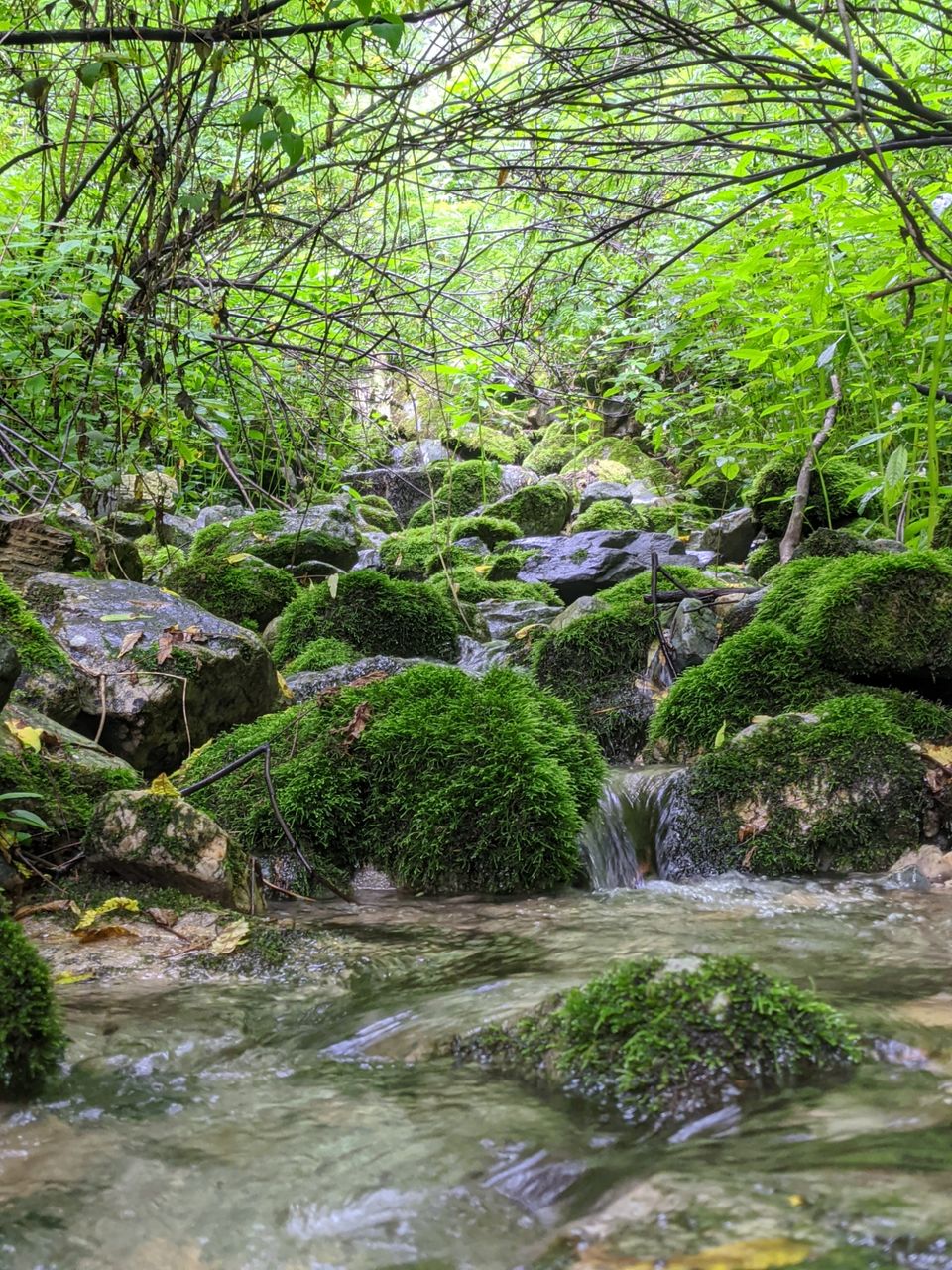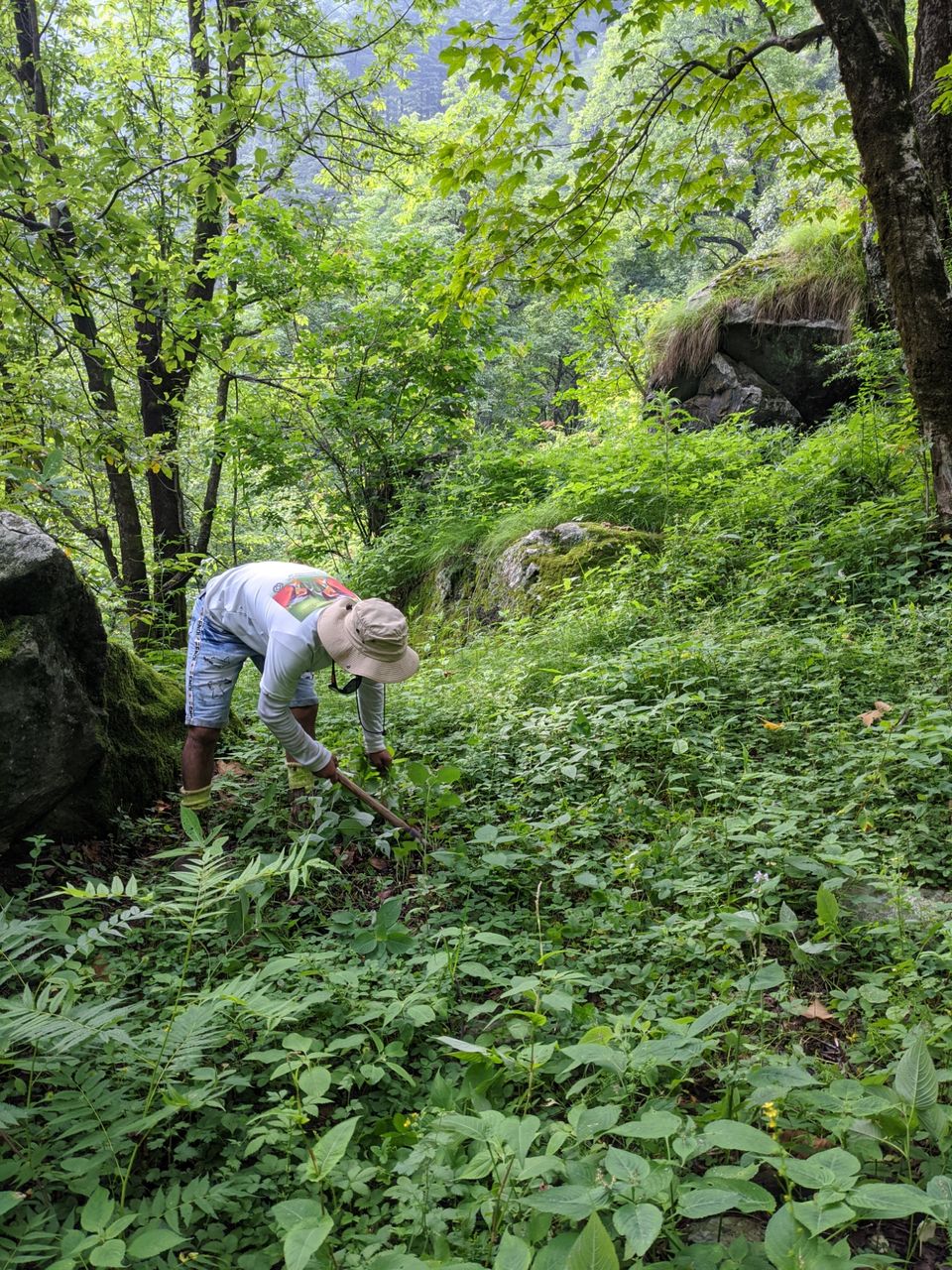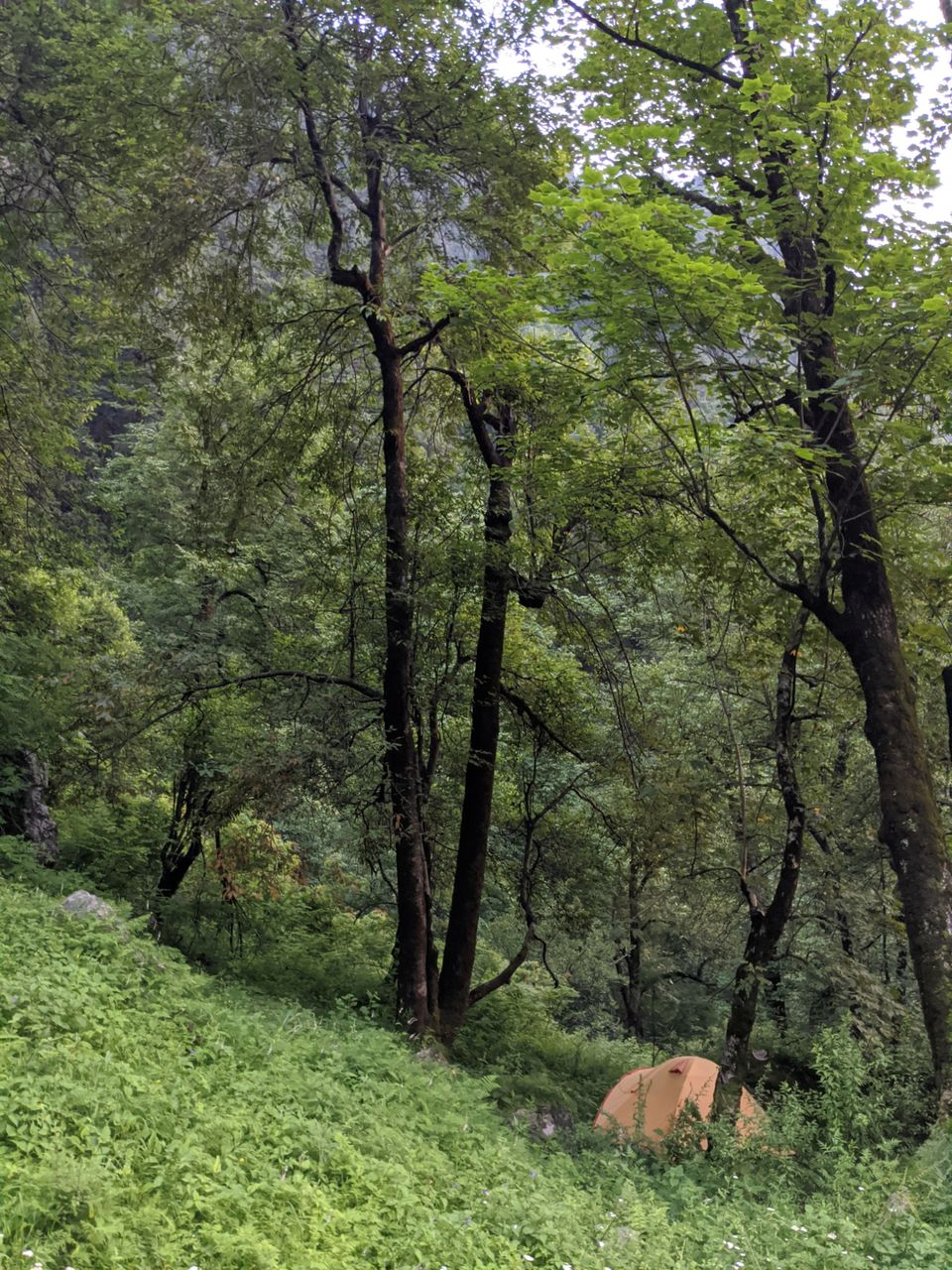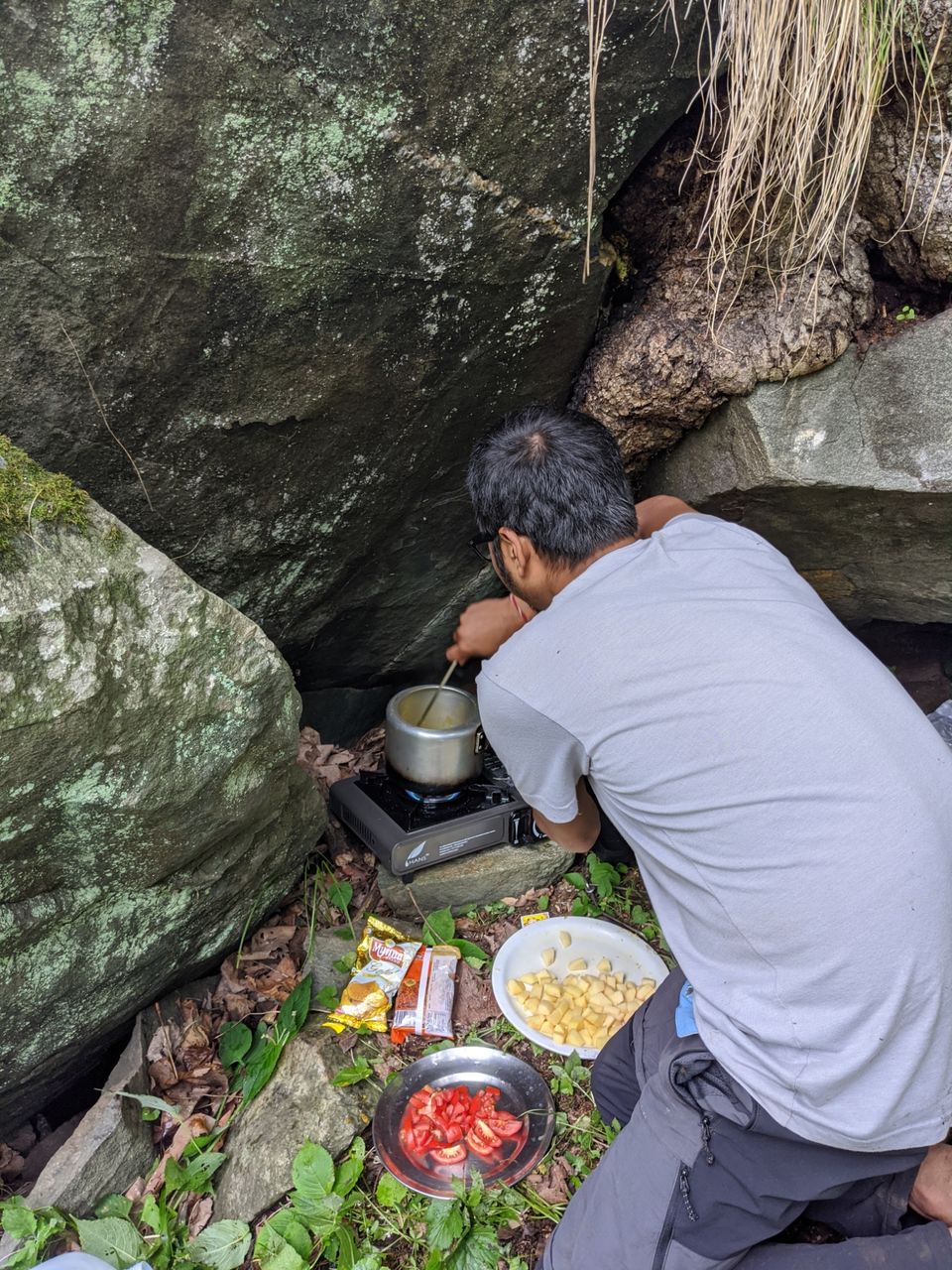 We woke up to a beautiful sun light with reddish tone all around the birds chirps, along with the sound of the stream flowing.
We had some egg sandwich in the breakfast, to gear up for a long day hike, we climbed up the mountains in nearly 6 hours. It was definitely the toughest day of the trek.
We had to clear our ways to ascend the tall mountains.
We did. We were able to made it to the nearby meadows to the top of Lambhri Peak (3700 mtrs).
We were tired enough, and it was all cloud cover outside that night. We cooked some quick pulao and called a day off.
Our phones were totally discharged by now. The only hope was FM radio in one of the bigger battery phones.
To our surprise, we were able to receive almost 8-10 different radio channels, being on the top, it has access to Shimla radio channels.
We slept.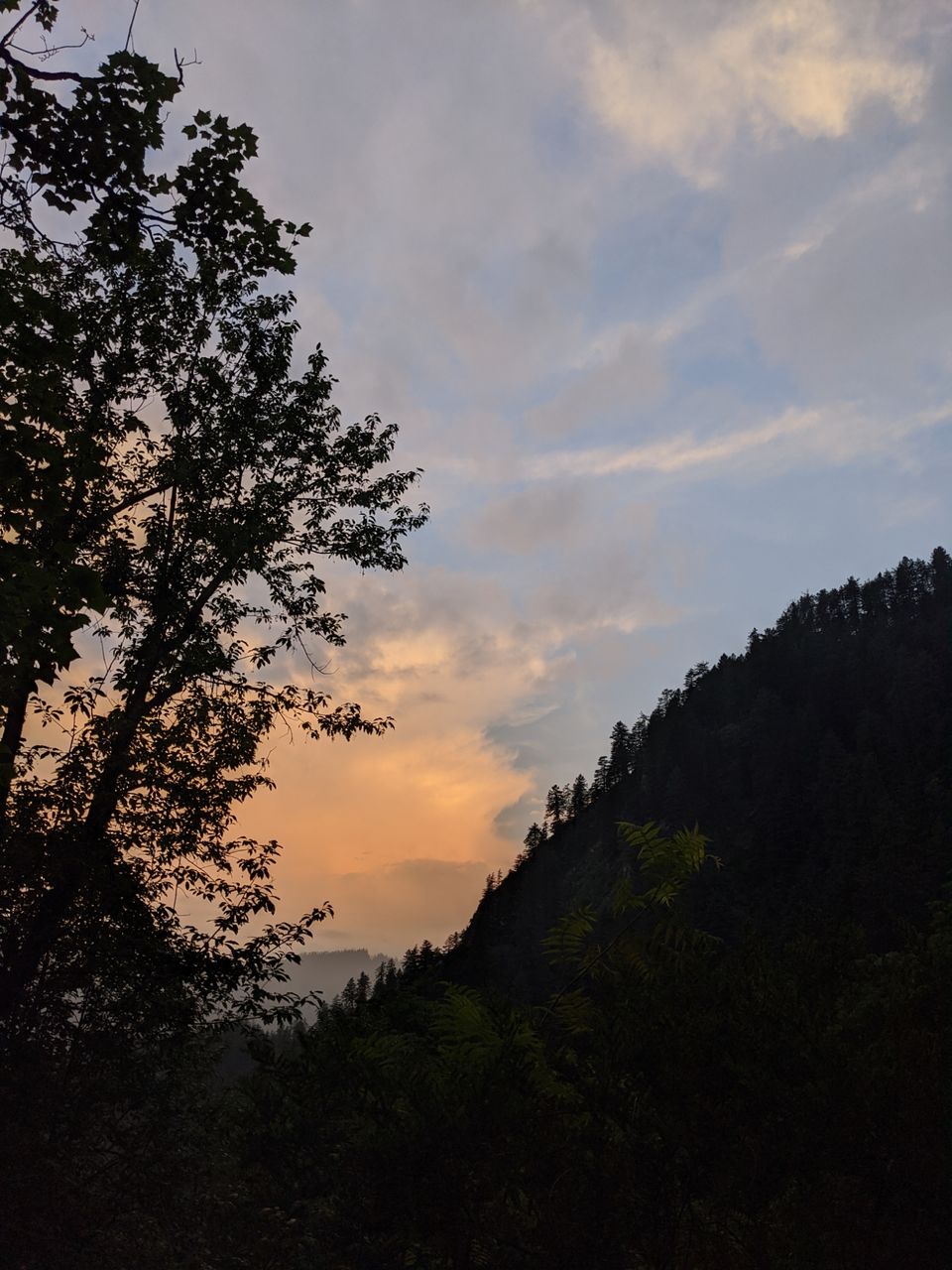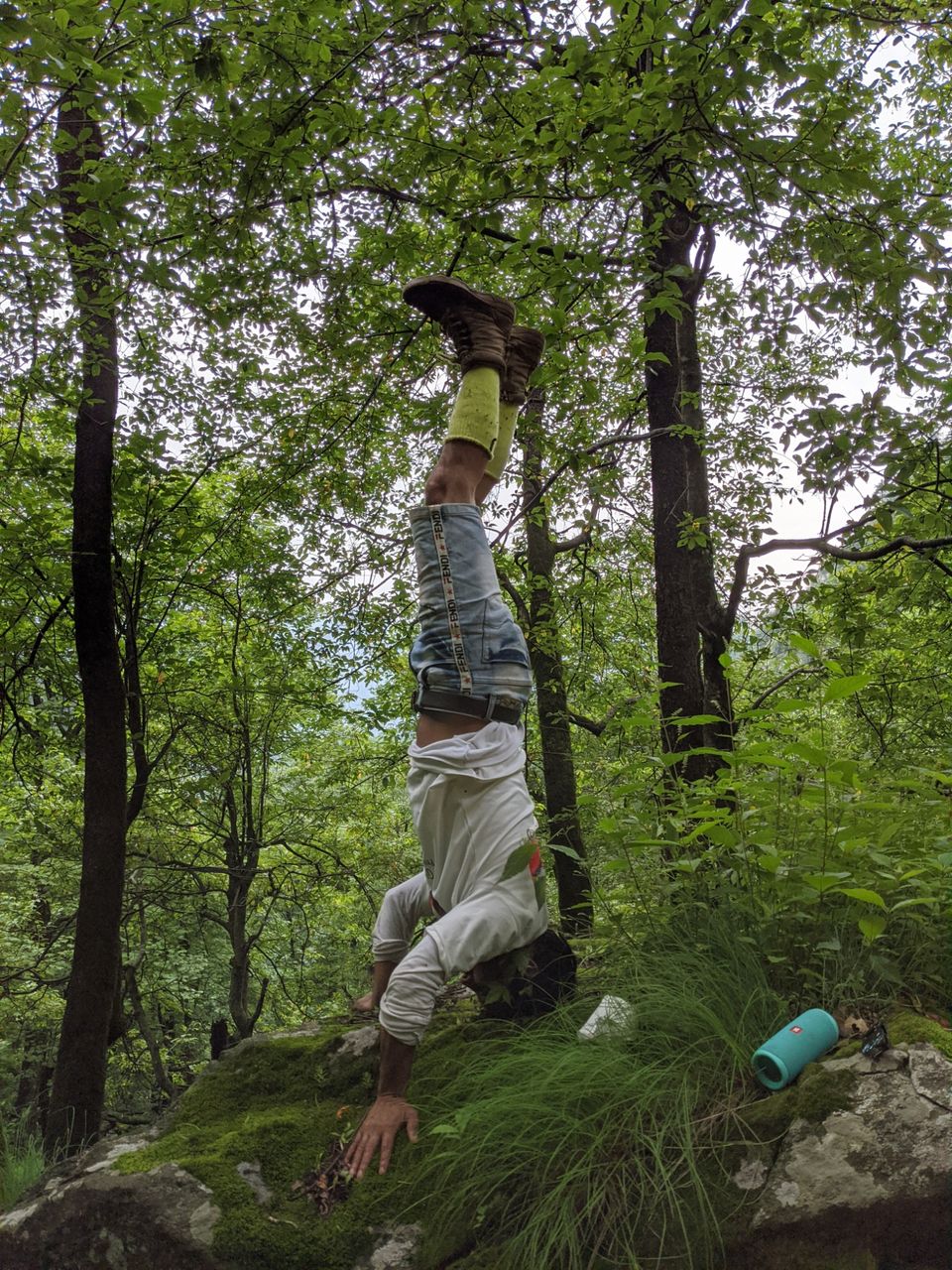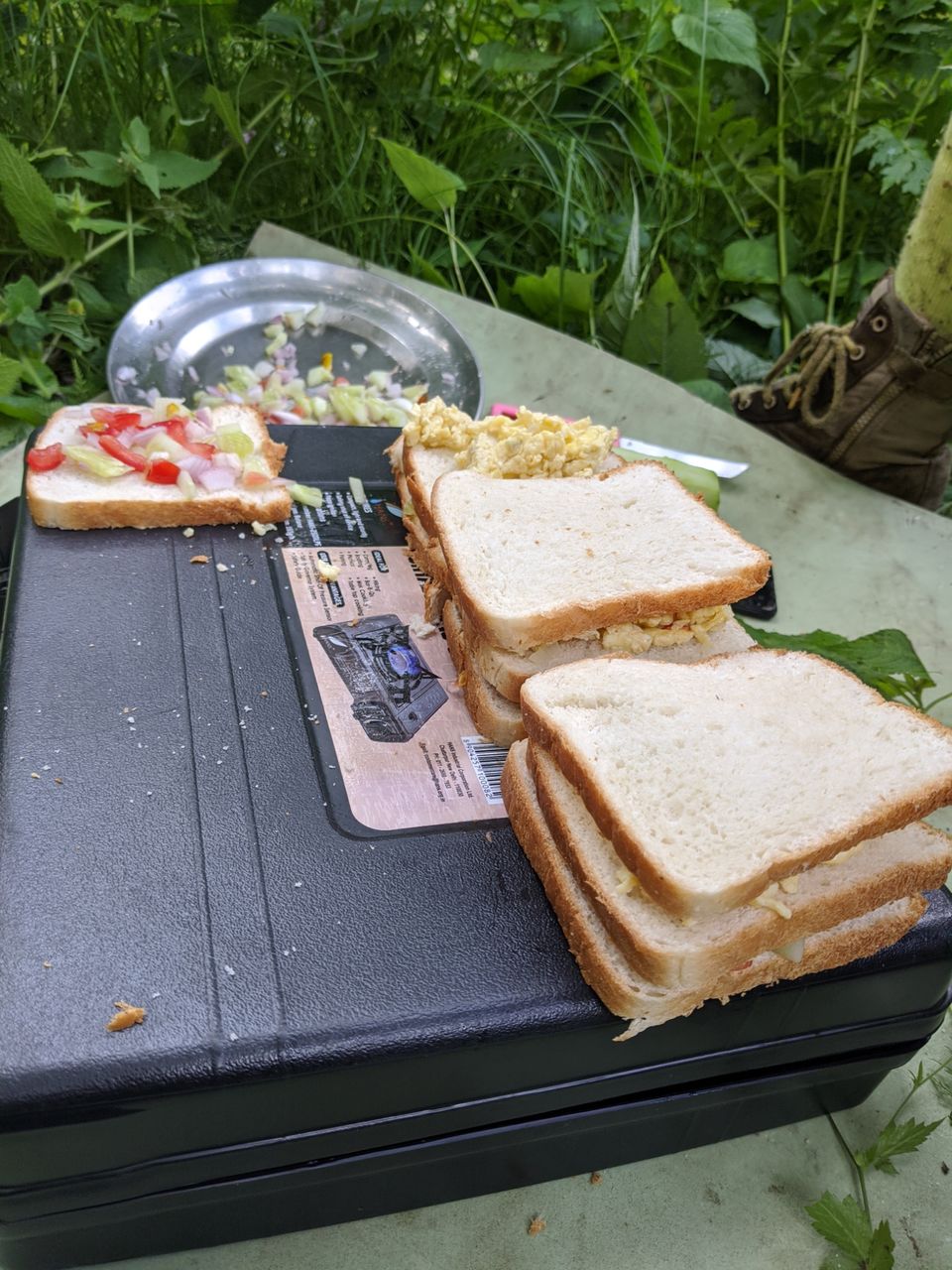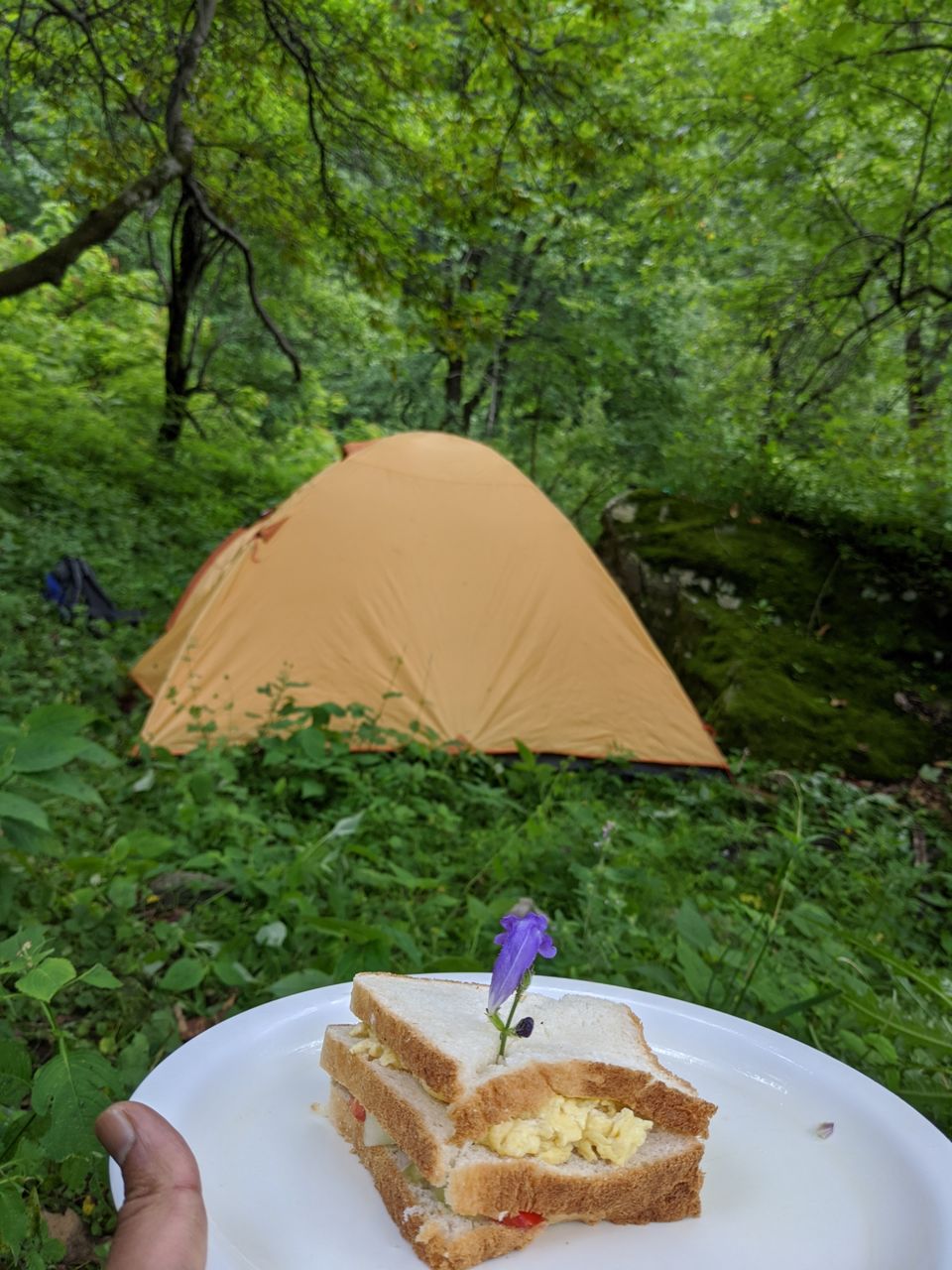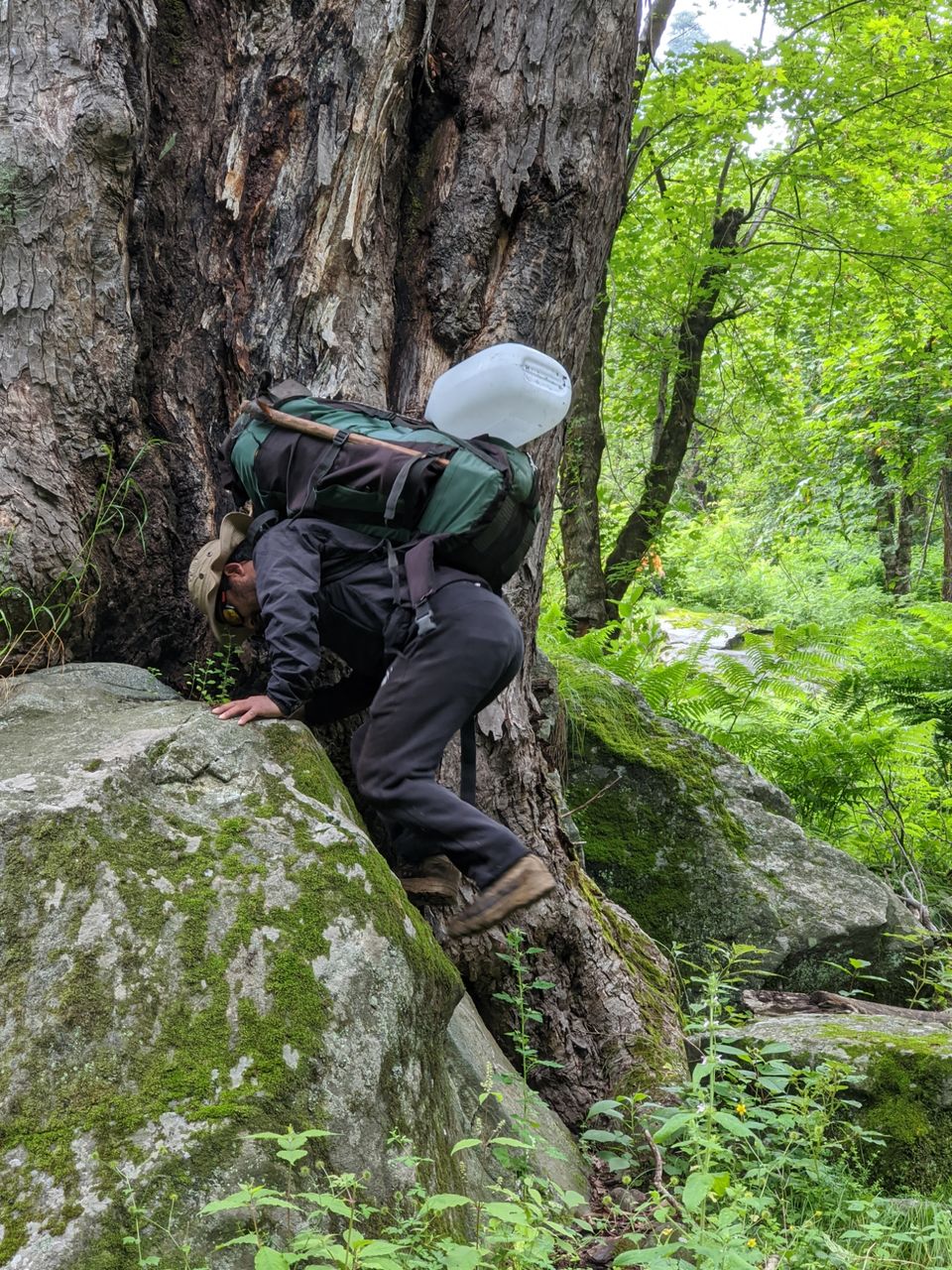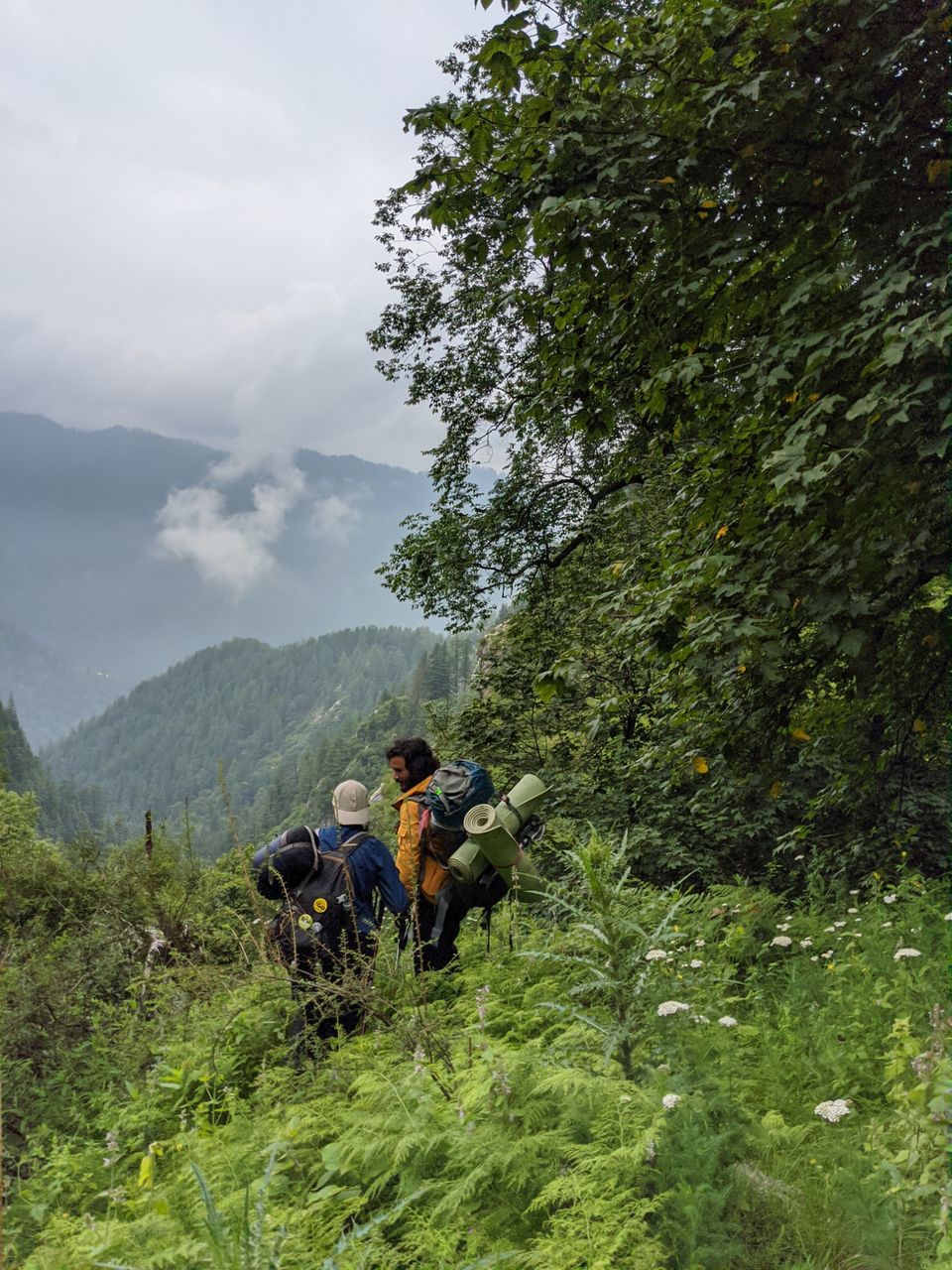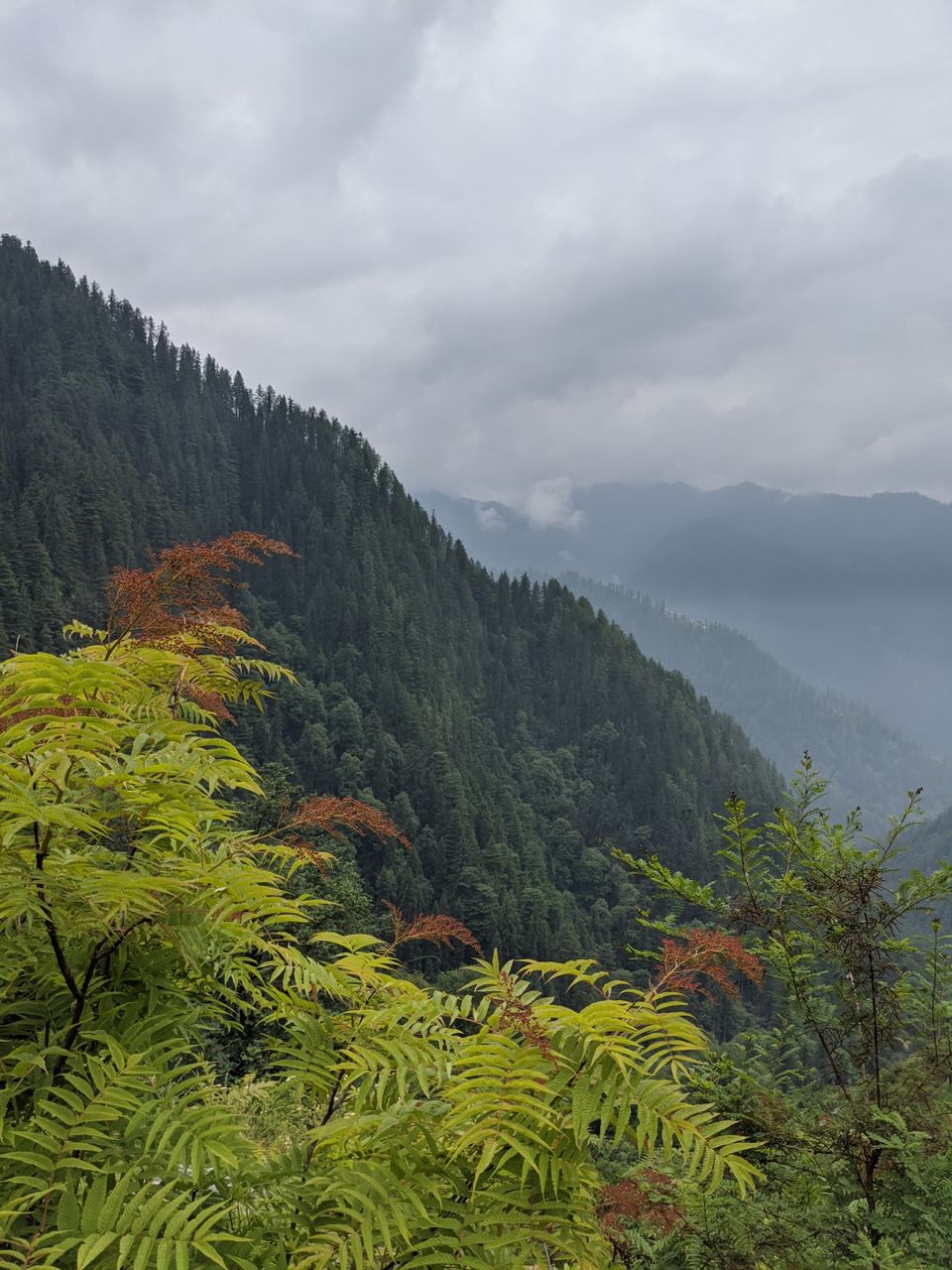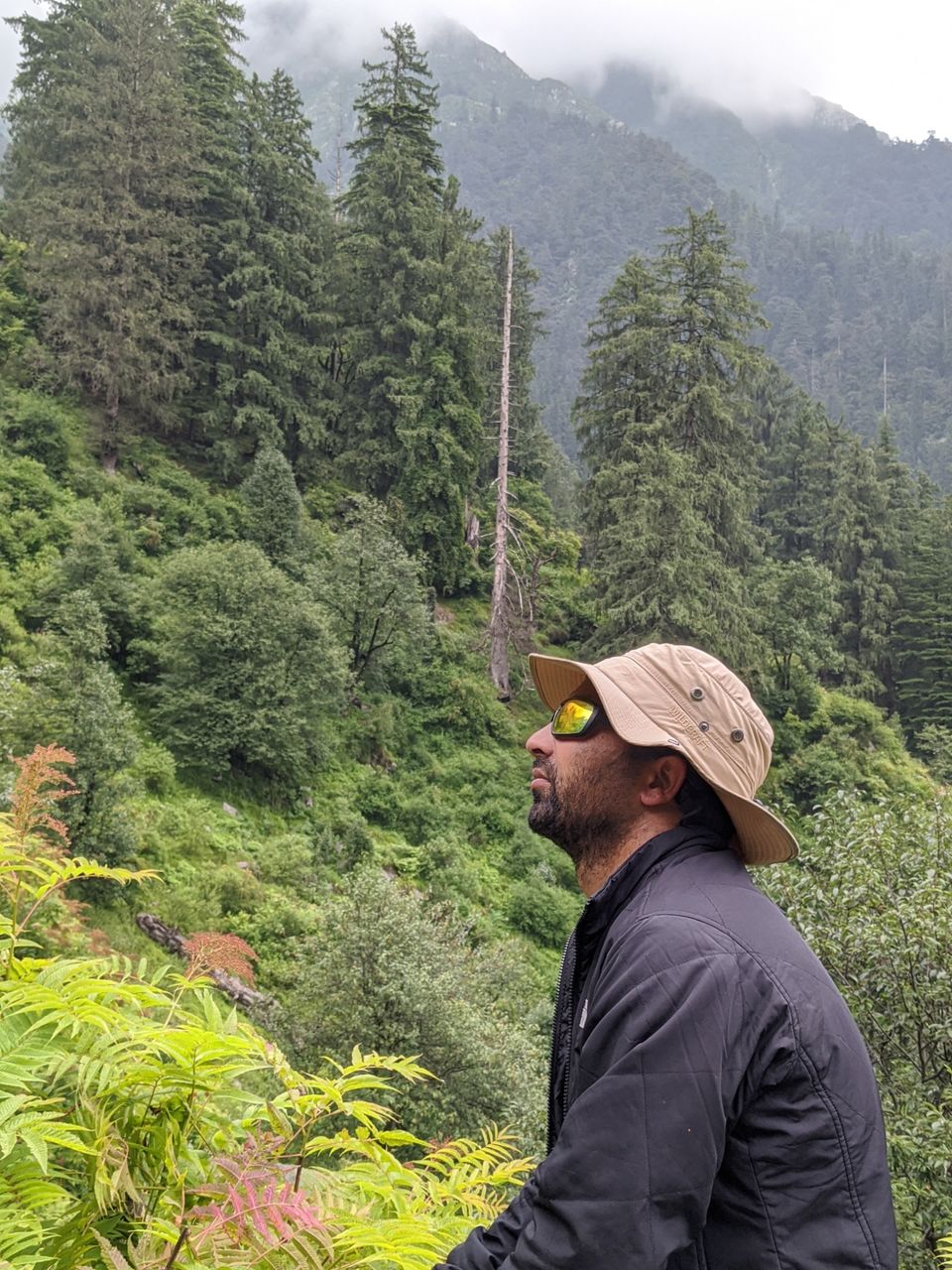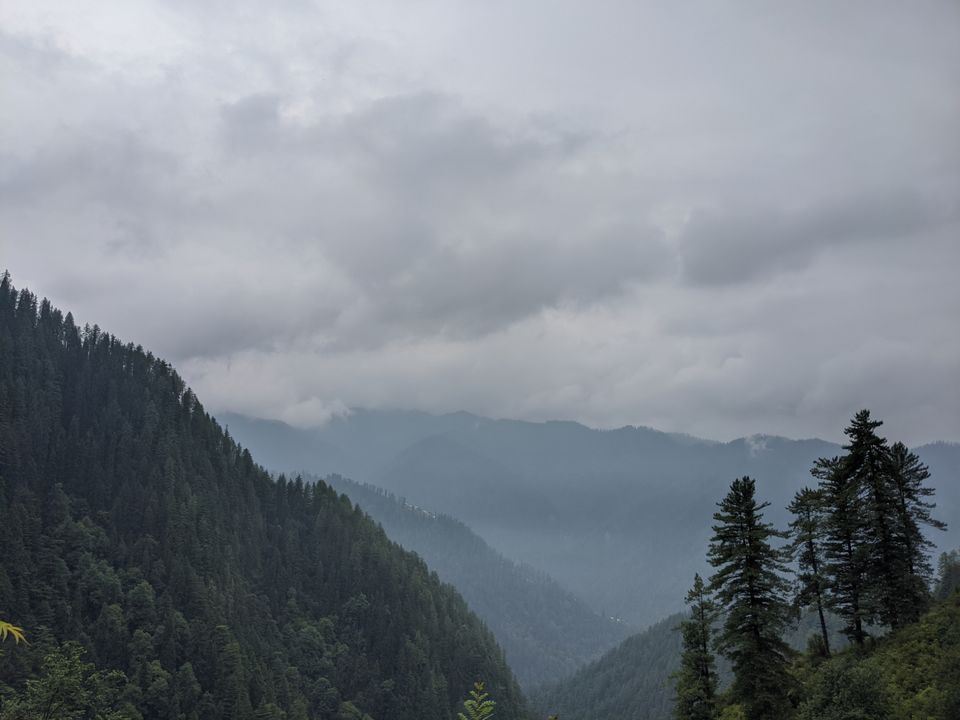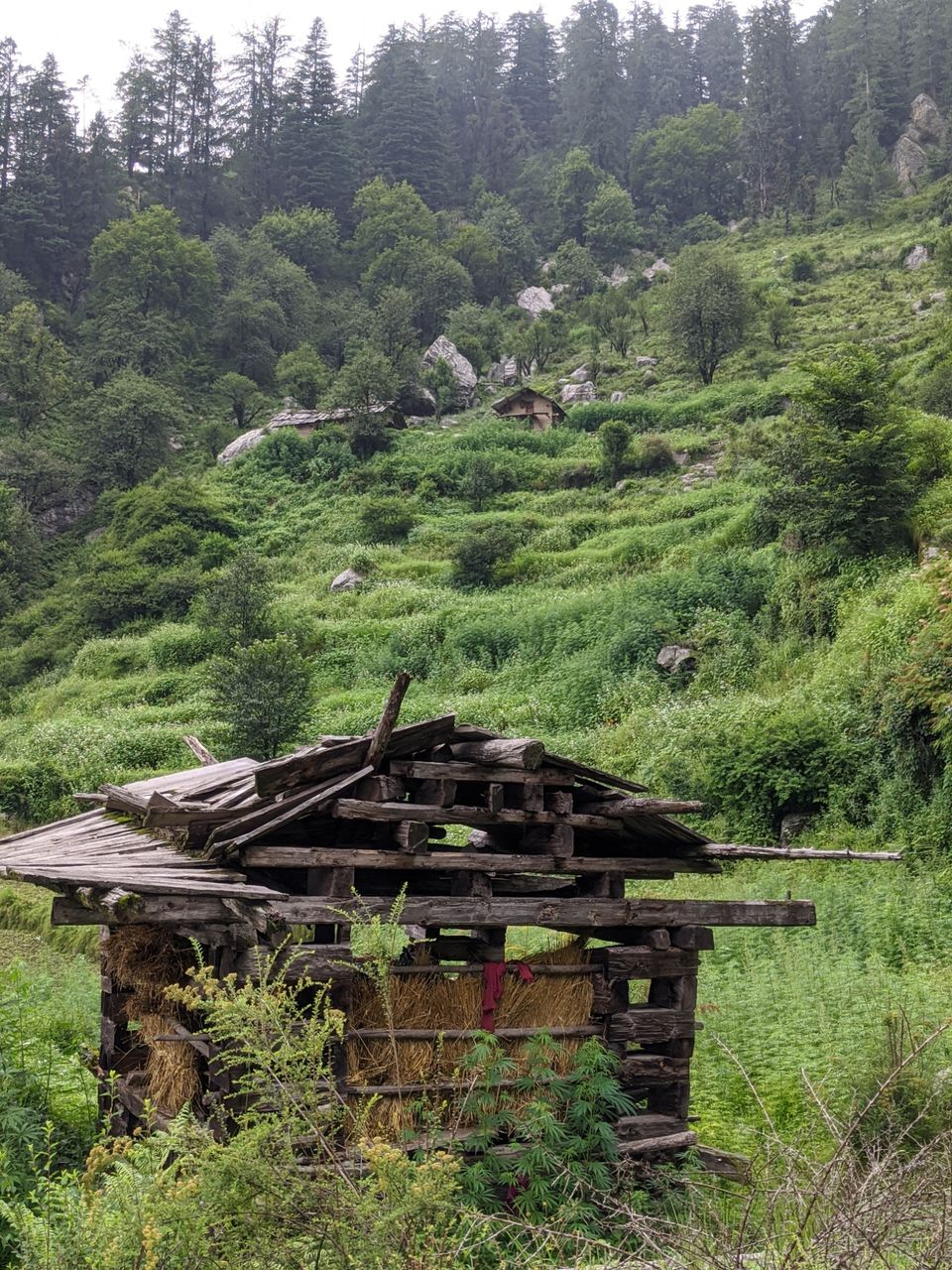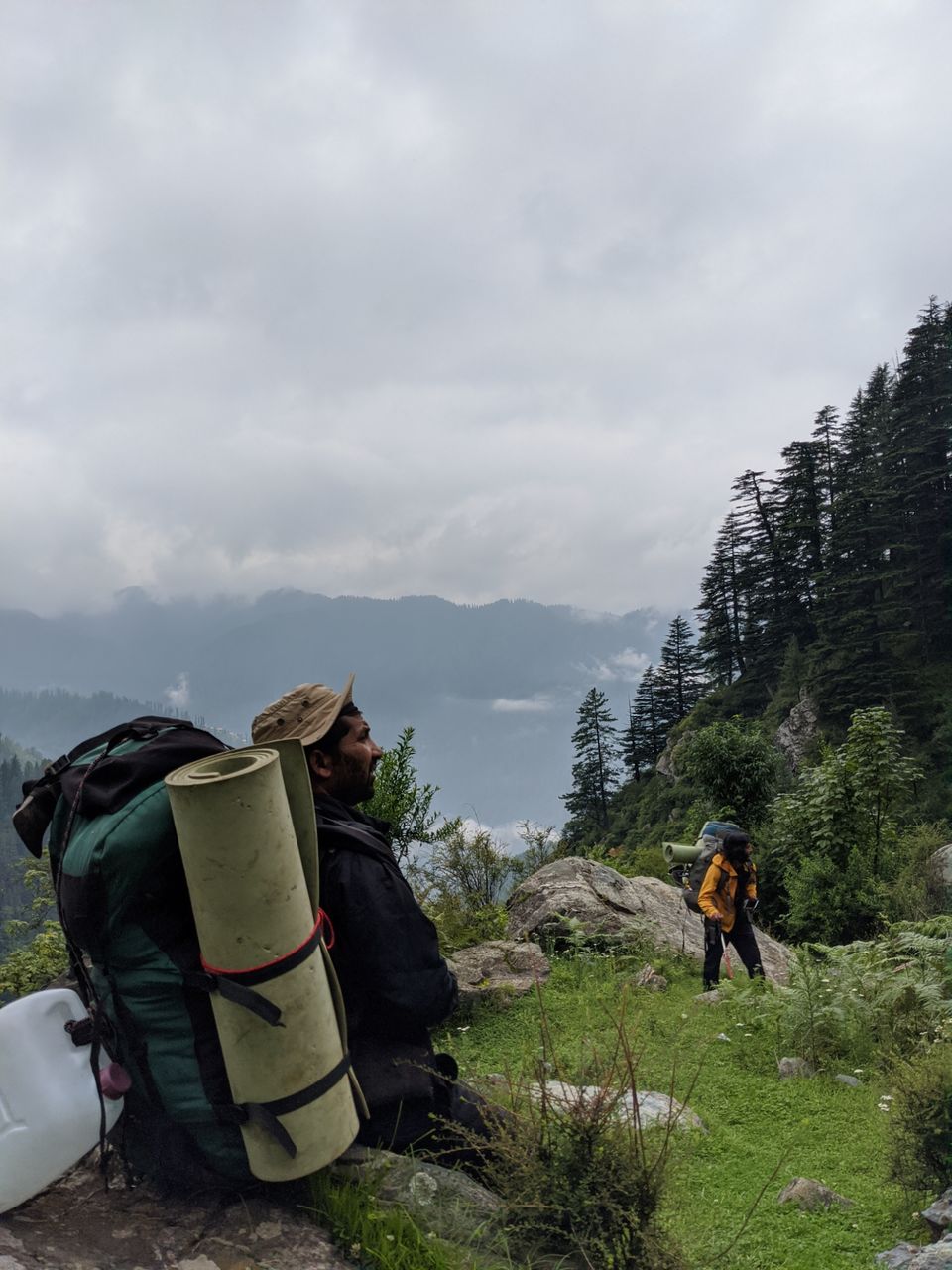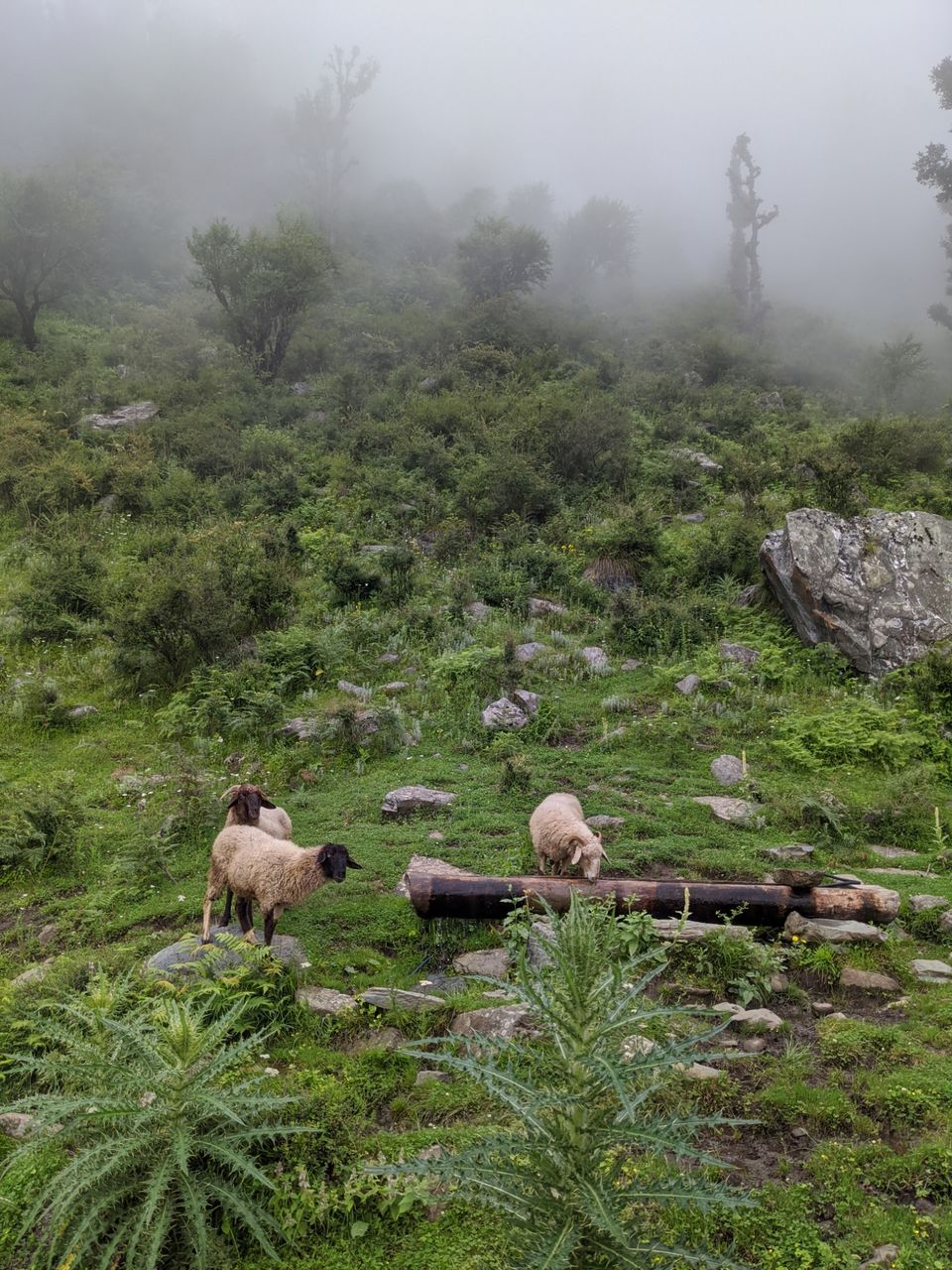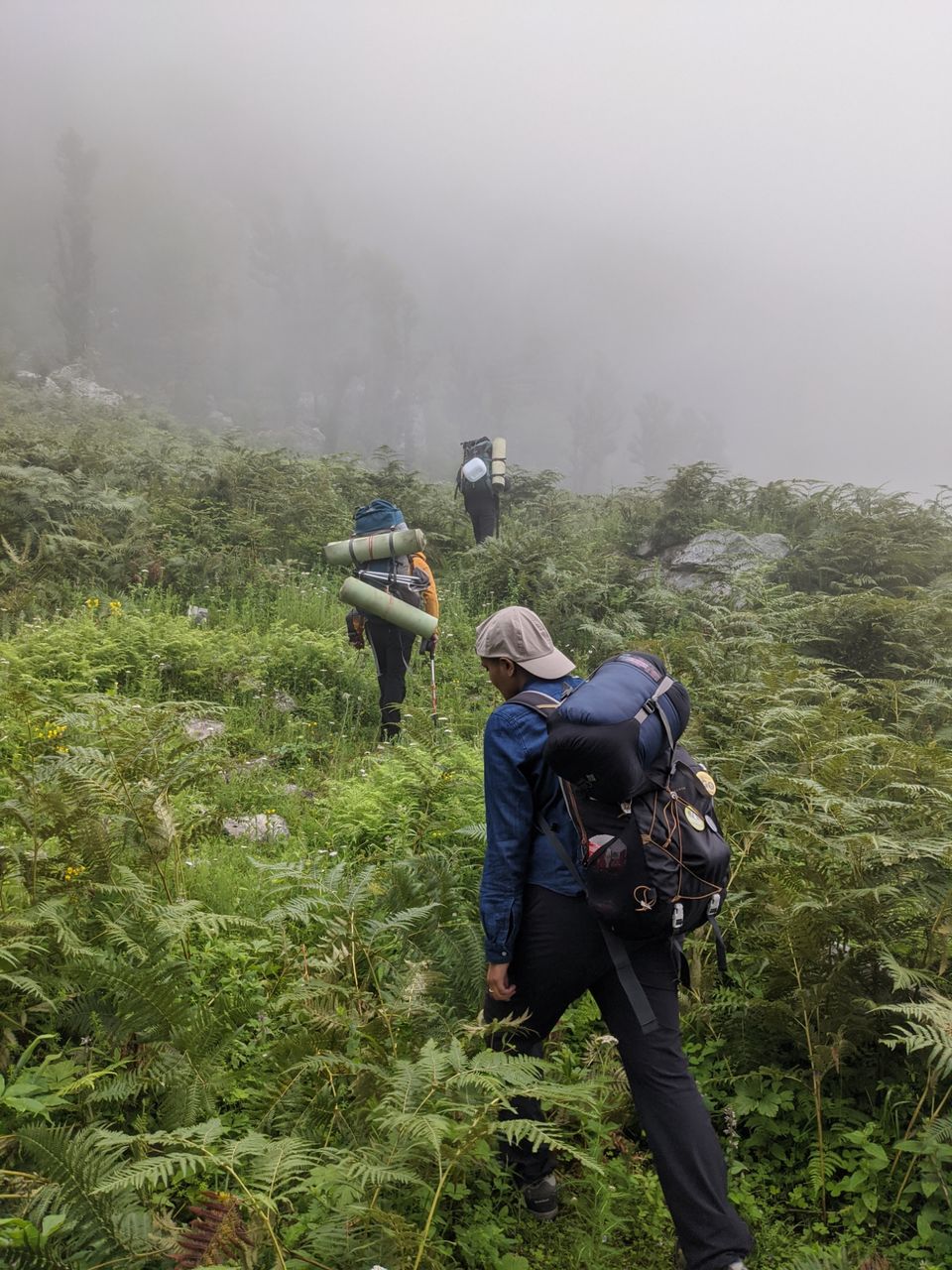 I woke up early the next morning, excited to see the view outside, but to give it a new low, it was still under the total cloud cover. To begin with, it was quite a low day.
We lazily had breakfast, and couldn't move out of our tent untill noon, it was raining till then. We all slept for few more hours.
In the afternoon, we woke up by the sounds of shepherd and sheep, we went out to a clean, bright sky with a clear view of Pir Panjal Ranges to one side, to the beautiful villages of Sarchi and ranges around Shimla.
It was so beautiful day, we met the Shepherds, we went to their shelter along to spend a day with them that day. It was quite interesting to know their lives in the top of the mountains.
It was quite a beautiful day. Happiest then after.
Don't have much pictures from the shepherd homes or from the top, because there was no batteries left, for the phones.
It was literally heaven to be there, the feeling.