Himachal Pradesh, a lovely state in India, covered with mountains, and Solan is one of its beautiful hill towns which lies in the foothills of the Outer Himalayas. The city is covered with deodar forests on all sides.Although traveling in Himachal is the aim of many people, especially those who live in the south of India. One of the lovely places is the solan of Himachal.
There are so many interesting facts about the Solan, Himachal Pradesh.
Solan - is called the Mushroom city of India because the production of mushroom in solan is the largest in all over India. This town is also known as the city of red gold because it also produces tomatoes in a large amount. Solan has the highest railway station in the world. Apart from these things, Solan has so many places to visit and experience. BON MONASTERY
12 km away from the city center of the solan. And this place is one of the tourist destinations that are interested in Tibetan culture. Bon community is always confused with that Buddhism, but the Bon community is a sacred society, which is older than that of the Buddhist community. This monastery is also called the Menri monastery. Many people who travel to Himachal don't know much about the Menri monastery. This place has a massive statue of Shenrab Mibo, and during New Year's Eve, this place becomes the color of joy, vibrant and festivities with Bon dance and cham, which performed here. So, if you are planning a family trip to Solan, then you must plan to visit.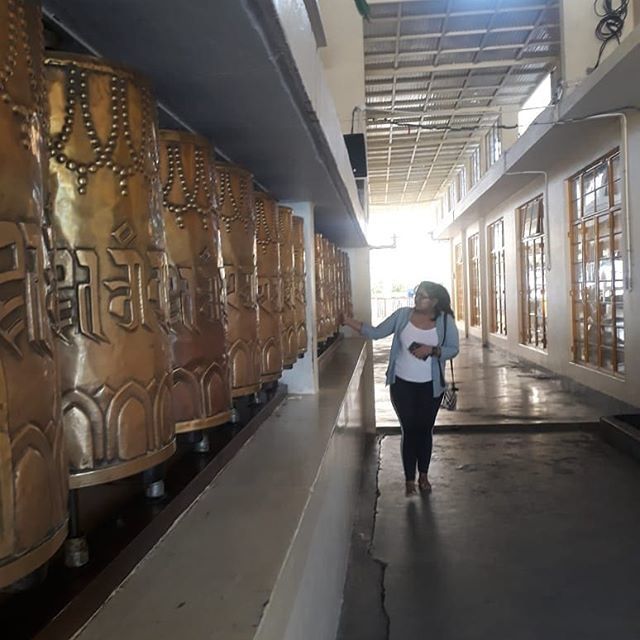 Photo: Simran Saxena
NALAGARH PALACE
The Nalagarh Palace in solan is situated at the top of the hill. It has a massive structure that justifies both Indian and Mughal styled architectures. This palace has well maintained and manicured gardens, which gives a panoramic spectacle to the town below. Nowadays, this palace has been changed into a heritage resort, which provides more beauty in the city.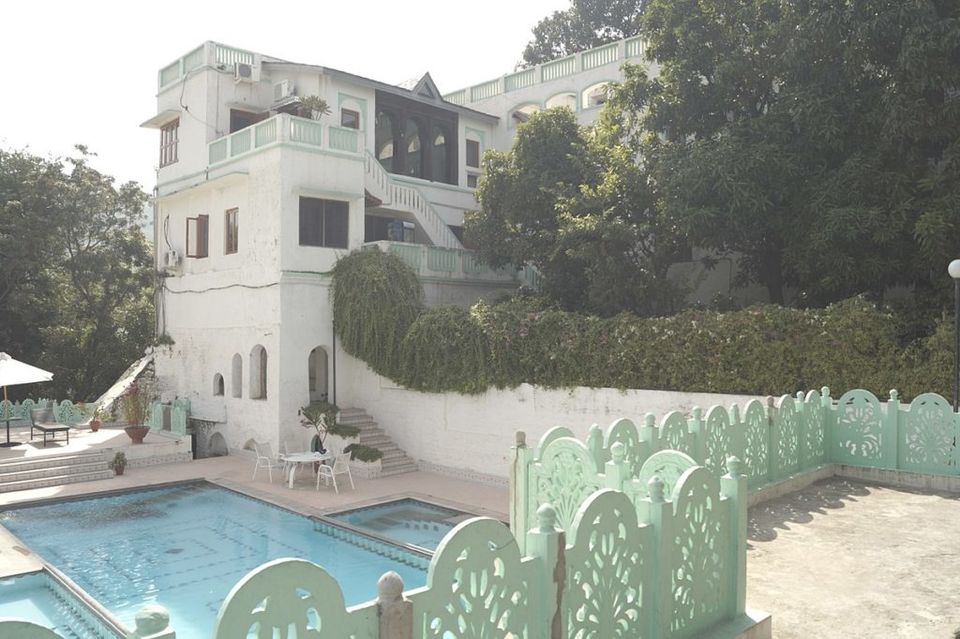 Photo: Unknown ( labeled for reuse )
KASAULI
Kasauli is just an hour away from Solan. This place is the primary source of Solan tourism due to its calm and serene nature. Kasauli is the best getaway from the solan and its nearby areas, as this hill station is free from the general hustle and bustle. If you are making up your mind to take a break from your office and daily monotonous routine, you can travel to Kasauli hill station for sure. This place in Himachal is surrounded by hills and the pine trees all around. There are few buildings like an Anglican church which is situated on the mall road is must visit the place, it is famous for its architecture. There are few spots to watch like, Manki point, Sunset point, Sunrise point Etc.
Photo: Simran Saxena
DAGSHAI JAIL MUSEUM
Dagshai is located at 30.88°N to 77.05°E. It has an average elevation of 1,734 meters (5,689 ft). This place is situated in Solan, Himachal Pradesh. And it is one of the historical sites in solan.
Why is it called DAGSHAI?
It's because whosoever being prisoned in this jail had been given a DAAG on the forehead for identification.
It is the second most crucial jail museum in India. Britishers built it in 1849. Most of the mutineers were there. It housed by Gandhi Ji for one night and two days when he came to meet a 21-year-old Irish soldier.
A total of 54 cells measure 8 feet by 12, with the ceiling placed at the height of nearly 20 feet.
The jail is a T shaped structure with a high ceiling and wooden flooring. The purpose behind such a construction was that the person on the guard duty could easily hear any movement of the prisoner.
It has been recorded that 41 prisoners were shot dead in this jail, three were hanged, and around 126 were imprisoned for a lifetime.
Photo: Simran Saxena
P.S - It is one of the haunted places in India.
Also, there are so many other places to travel and visit in solan. Shoolini Devi temple is promoted by solan tourism, which is very famous for its fairs. Chail is a lovely hill station near Solan and the best getaway for the one who is in love with nature and beauty. So next time when you plan to visit a tour n Himachal Pradesh, you must see these places which are yet to be visited in solan. And collect as many mushrooms as you can.