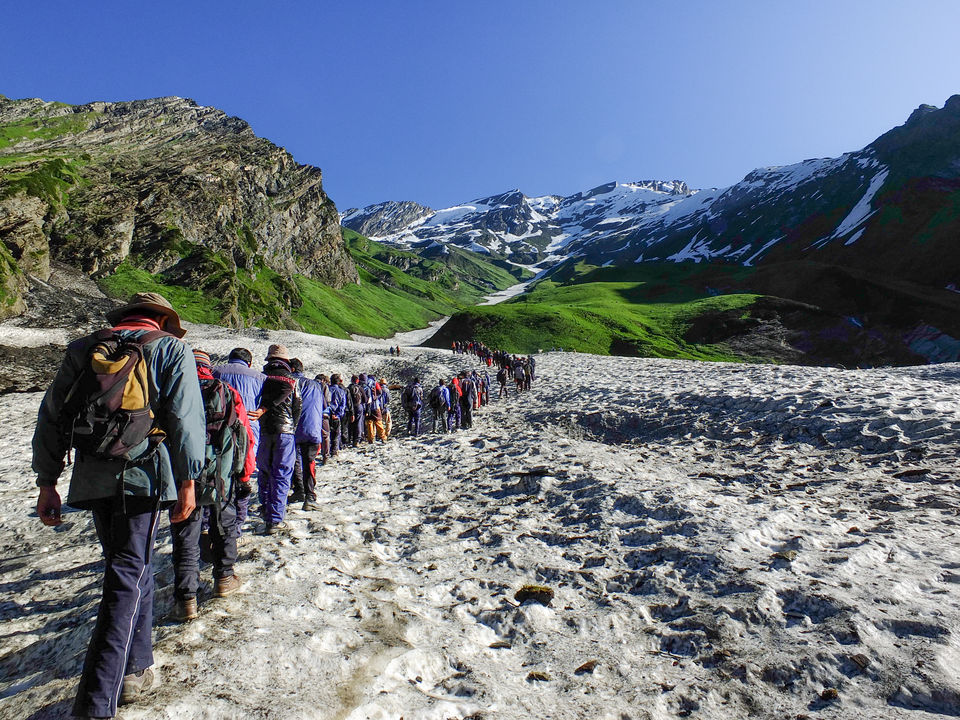 I don't know what I was thinking when I signed up for the Basic Mountaineering Course. I guess I thought 'basic' meant I was qualified to partake. I had previously done a trek to Triund, and considered that sufficient evidence of my experience of trekking in the mountains.
I was all of 20. It's a good thing I was so naïve because if I had known what I was getting into, I never would have gotten on that bus to Manali. And that would have been the greatest mistake of my life.
Mountaineering is crazy difficult. I remember on my first day I called up my parents to say it felt like I had joined the army. Our days began at 4:30 a.m., when it was still dark and cold outside, with two hours of exercise. After a bath and breakfast, we'd head off for the day's activity – which was the most fun part of the day and usually involved climbing a rock face one way or another. After lunch, we'd assemble in the hall for our evening lectures – on Himalayan wildlife, geography, survival and safety.
One thing that we were required to do everyday was practice our knots – fisherman's, sheet, figure of eight (21 in all)- like our lives depended on it (which they did).
At 5 p.m. we'd assemble outside for another round of exercise, and a few runs on the obstacle course, and when by 9 p.m. I went to sleep, all battered and bruised, it was with a rebellious conviction that I would call in sick tomorrow and stay in bed the entire day.
10 days into the course, we packed all our stuff and equipment– jackets, rope, ice axe, Koflacs, etc - into our rucksacks (which now weighed over 20Kgs) and set off to set up base camp at 11000ft. It took us two whole days of trekking to reach base camp- a grazing ground surrounded by mountains and glaciers of the Pir Panjal, near the source of the river Beas. I still remember the view from my tent. Every morning I would wake up and look up in amazement at the landscape that unfolded before my eyes.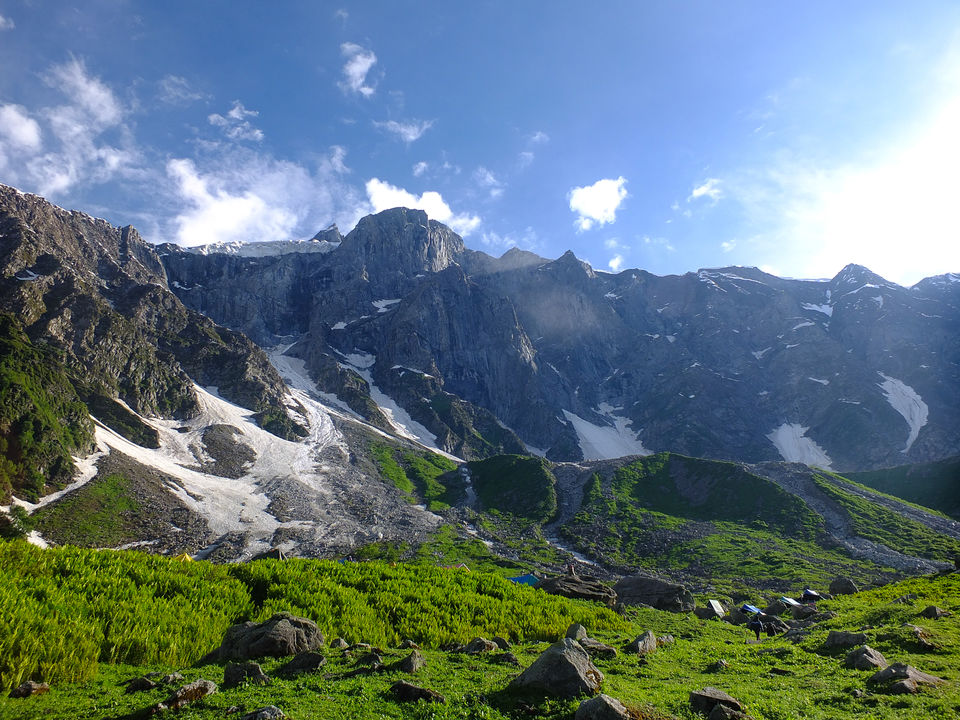 This was going to be our home for the next two weeks. Every day we hiked to the nearest glacier and trained in techniques of climbing snow and ice faces. On 'survival night' we were let out in the wilderness without food or shelter to fend for ourselves and survive through the night in a bivouac. It was one of the longest nights of my life. It was too cold to sleep, so I got out of my cave and spent hours lying down staring up at the million stars in the sky. It was one of the most memorable nights of my life.
The final day at the camp, and by far the hardest, was the summit bid at 16500 ft. We started at 4 in the morning and ascended over 5000 ft. in altitude and back in a single day. The sun was already setting behind the mountains by the time we got back to camp.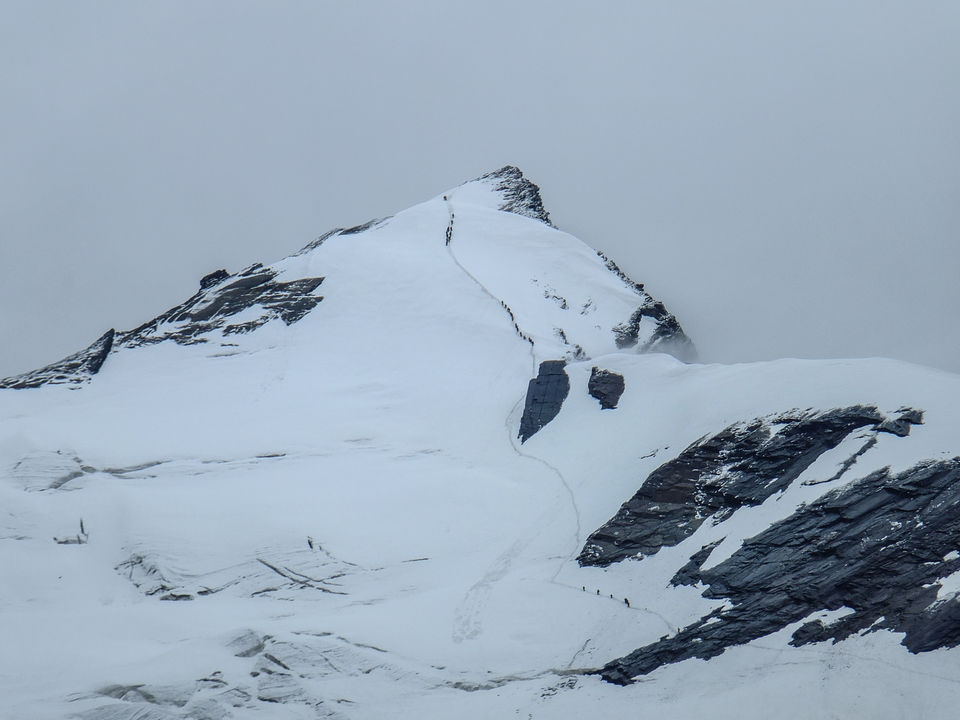 Every day of the course was a lesson in humility in our own smallness in front of the mountains, and in the reverence and steadfastness required to overcome the challenges the mountain will throw at us. There were instances when a rock fall or an avalanche would break loose on a mountain near us and we'd thank the gods that we weren't in its way. It was also extremely challenging physically and mentally. Superhuman fitness is required to be a mountaineer. I certainly was not fit enough. Neither were most of the others. There were many occasions when I felt it was beyond me to climb this rock, or run another mile, or summit this peak or wade through this fast flowing river. But I was almost always wrong. I did all of those things. I thought I couldn't do it, but I did them anyway. That was the greatest lesson I learned during that course- 'You are stronger than you think you are'.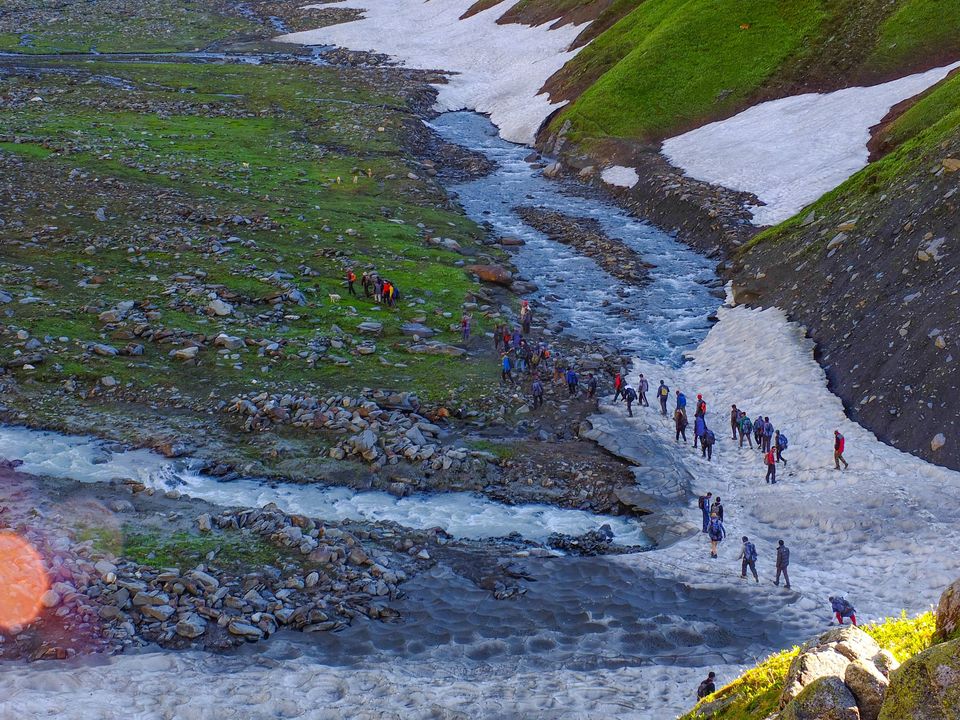 Coming home after a grueling month in the mountains was special. Everything seemed so new and different. In truth, everything was exactly the same, I just had different eyes for them. I hadn't seen myself in a mirror in a month. The first thing I did after getting home was undress in front of the mirror. I almost couldn't recognize myself – I had lost all bodyfat, and my core and legs were hard as rock; and my face was tanned and sunburnt. The transformation was remarkable. I was also way more fit than I had ever been.
The training I received stayed with me- because it was so intense, and because it was so magical. Even though I haven't really done any mountaineering since then, the formal education in mountaineering helped me a lot on the many treks I have been on. A BMC/AMC graduate will always stand out in their conduct and experience in the mountains.
It's been 3 years, and now I'm training to attend the Advanced Mountaineering Course at HMI in April next year. I remember how difficult it was last time, and this time I'm going to be prepared for it. I also remember the words printed at the back of my course instructor's t-shirt and they give me strength – "You are stronger than you think you are"
https://www.instagram.com/ode_to_travel/