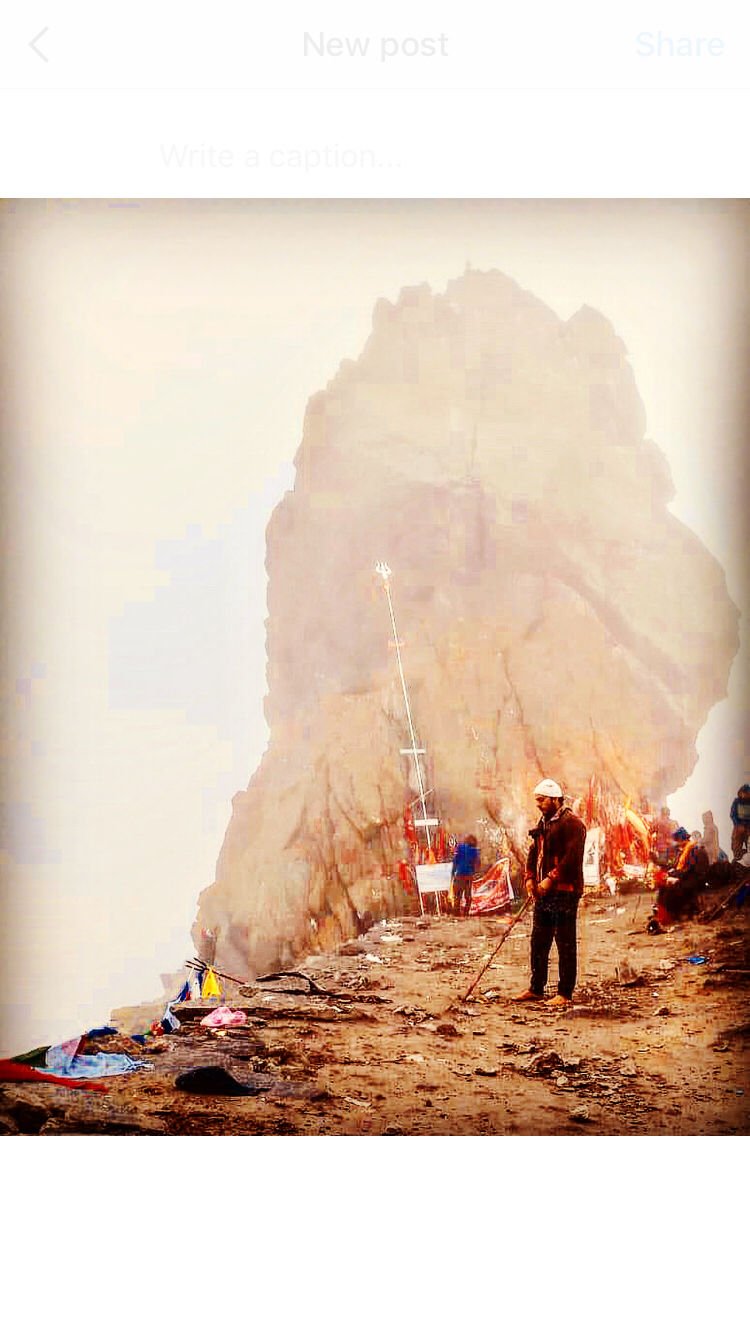 I started my expedition or our sacred and one of toughest yatra of india..and according to many travellers it also toughest of world..Srikhand mahadev yatra..from chandigarh sec 17 bus stand..I boarded a local hptc bus from chandigarh to sec 17..at sharp 8:20 pm...the fare was very reasonable till rampur..at just 371 rs..
I reached at Rampur busher bus stand at 5 :am in morning..although I supposed to be tired..being bus ordinary and the roads bumpy throughout the way...but my whole tiredness went out as I stepped down from bus..the kalkalkal sound of holy satluj river and cool breezeing air..just make all the passengers refresh..after getting deboard there i have to find a taxi..though one dont need to find them ., they are always there..and now i became we from that place as i found more devotee there..including a saint or baba ..we just say boom shankra and started our yatra..to jaon village..where the trek goin to start..
Around 8:30 we reached at jaon village..by crossing, baghipul on the way..the whole area and day was picturesque ..we all have been in to trans in to the sound of satluj river throughout our way..
Around 9:30 we started our yatra ..it was a 35-40 km trek one side..as told by other yatris found on the way..the trek starts beautifuly ..
The first base camp was at nirmand about -4 km trek from jaon village..the sound of om namah shivay ???? was passing like a chain of mantras throught the trek..the whole trek was shivmay..and we all filled with excitement..
Around 11 we reached at nirmand and registered ourselves in 150 rs..as yatra was official during 15 to 30 July..and facilites like medical camps available at points or padavs..and langars were also there for yatris for some food and tea.
It was 7:pm now ..and i am restless from 2 days so ofcourse being trek very steep it's natural to get tired..so ofcourse its rest time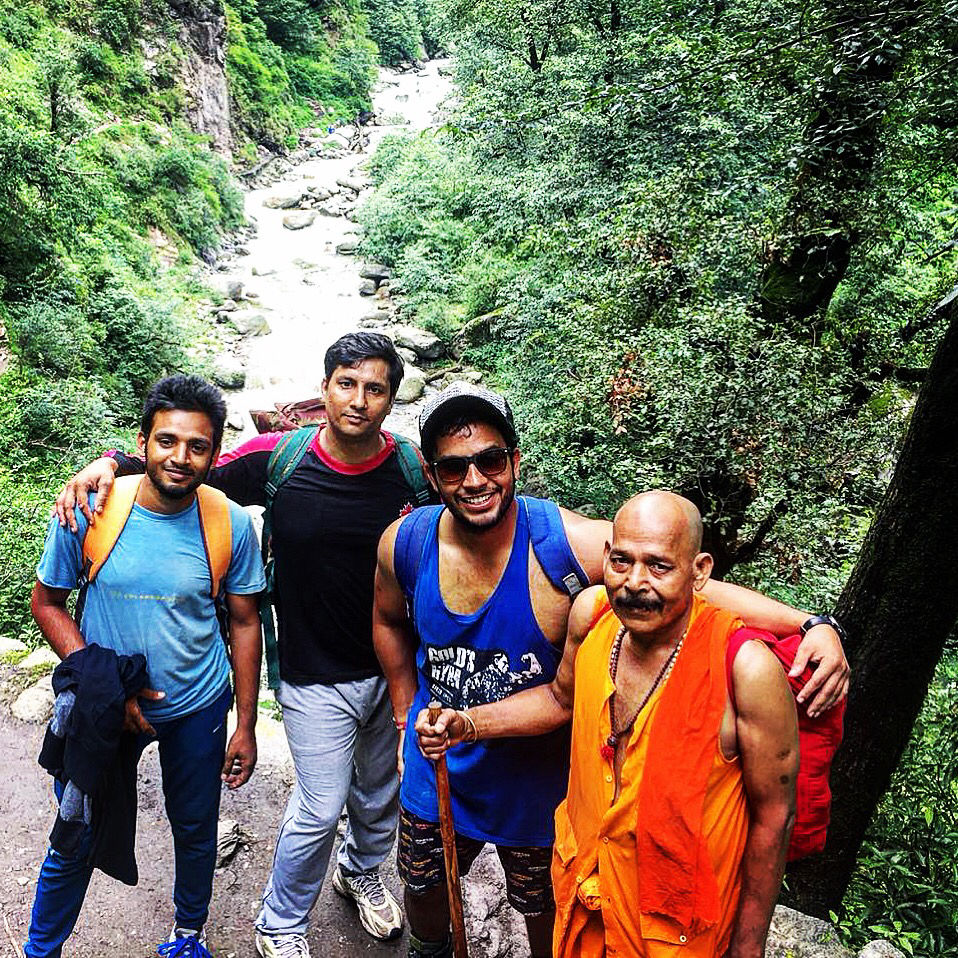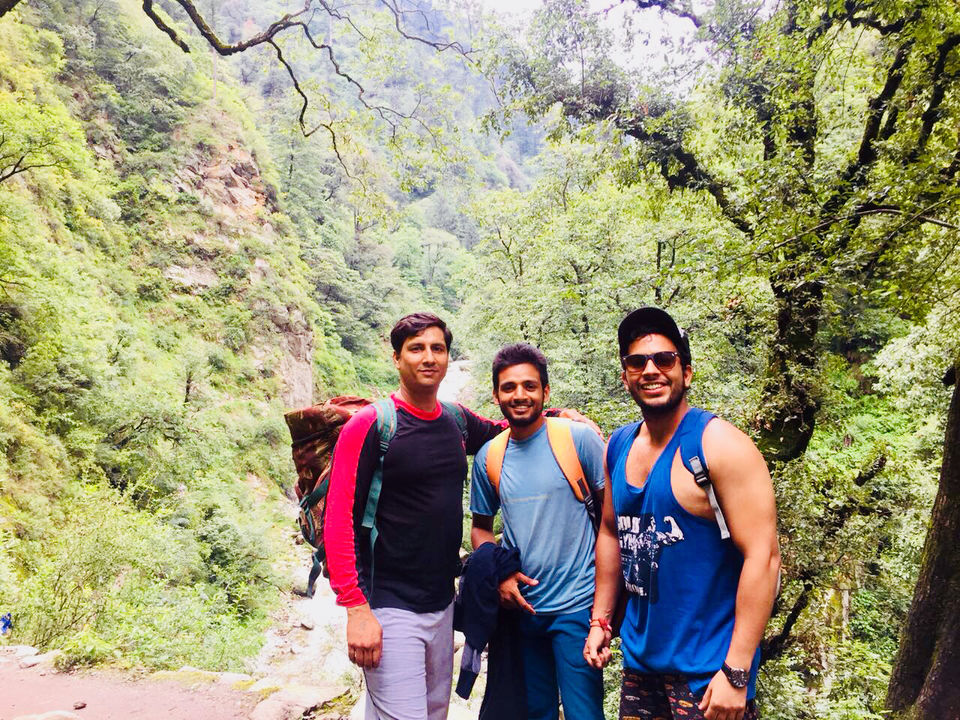 Its 2nd day of my trek..we stayed at little tachru..its just 500 m before from yatra first padav thachru..there is saying about thachru that if once one climbed thachru he climbed srikhand mahadev..as being of it very steep..but it all up to bholenath..which creaing josh among yatris..a lot of yatris also went back from thachru due to various medical issues..
We just keep continued our yatra..from forest to meadow to tough mountain terrain..
Yatra second padav will be at kalighati or kalitop..its a very serain ghati..very calm..one will get very positive vibes here..and get energy to move forward to yatra..
We decided to keep continue and take stay at bhimdwara..the last padav of yatra where any stay or any medical facilities available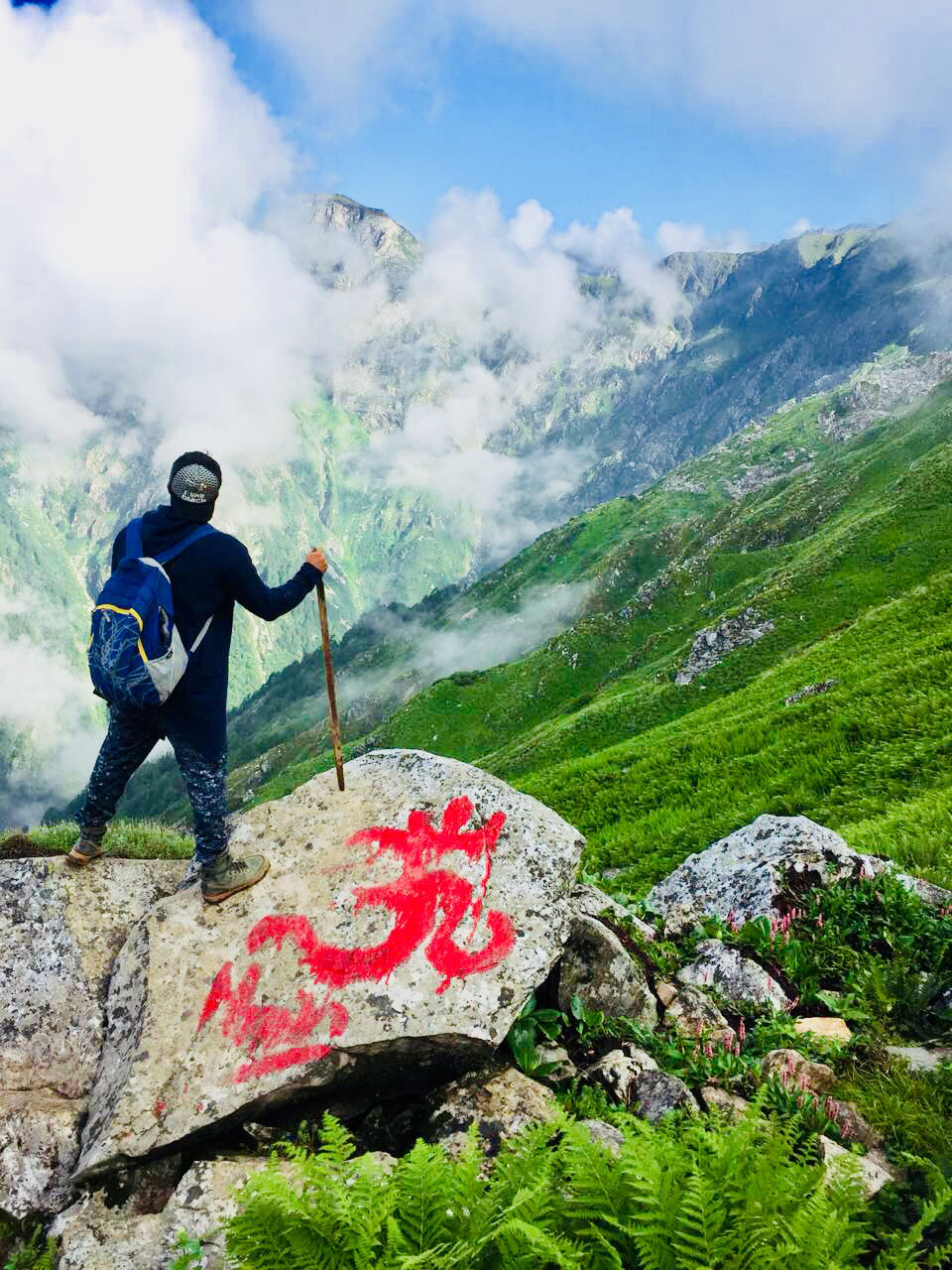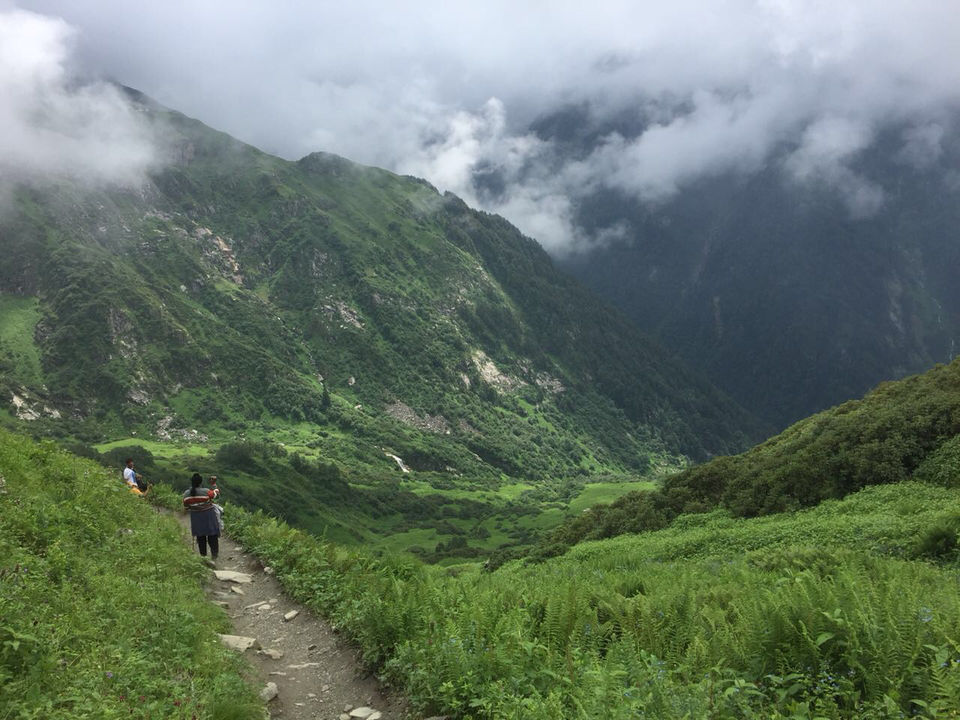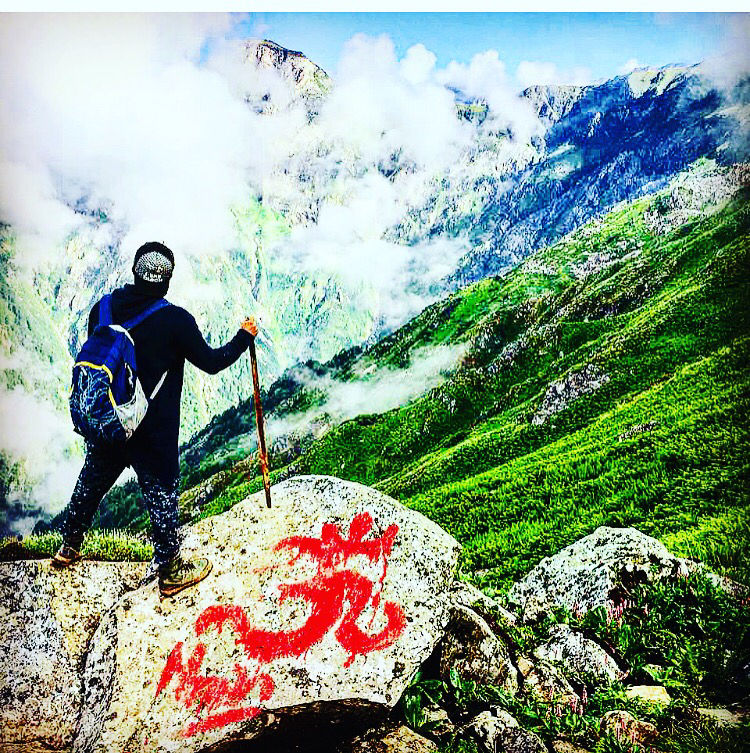 Its 3 day of yatra..now our destination is about 7 km from the bhimdwara where i stayed with two other guys..being it last pdav we have to come back at this place so its like 14 km that we have to trek..and being it rainy season its damm difficult..so we started our yatra around 3:am in morning...my phone was off and no battery or torch available..but being it in full moons time ..i can walk..with help of stick..and I decided to keep continuing..it's very difficult to walk even in that steep climb..but due to bholenath grace i just keeps walking and chanting om namah shivay ????
Around 5:30 am i was at parvati bagh..it was last place where any food or water available. I just crossed it when i got to know that things so i came back and eat one paratha and a tea..and one thing that i was missing to forget to buy the packets of glucose..that is much needed thing..as u cant eat a lot and climb..but u need energy..so glucose is always crucial on high altitudes trek..but somehow I managed and take it from other yatris..
Around 10 i was at nain sarovar...it is a holy sarovar..and a mythological story is related to this place..that it was made by maa parvati tears..and in the shape of eye..there is no water, shelter, food, available after this place..and srikhand mahadev is still far..and the trek is like tough terrain big mountain..hard to climb with lack of oxygen..it's really tiresome, dangerous but adventurous..we just dint loose our mind and keep climbing by chanting har har mahadev..
One have to pass through Rocky Mountain and two or three glaciers in between to reach bholenath..
Around 1 pm we finally somehow see the great srikhand mahadev..and that was the moment I feel oh god! Oh bholenath! I am blessed now..
What the vibes were there..i just felt that i found bholenath..and just felt like i am done..thank bholenath ..
Now we cant stay more there..though no one want to come from that place..as it is kailash..
But we just took bholenath in our vibes and started to come down.towards bhimdwara..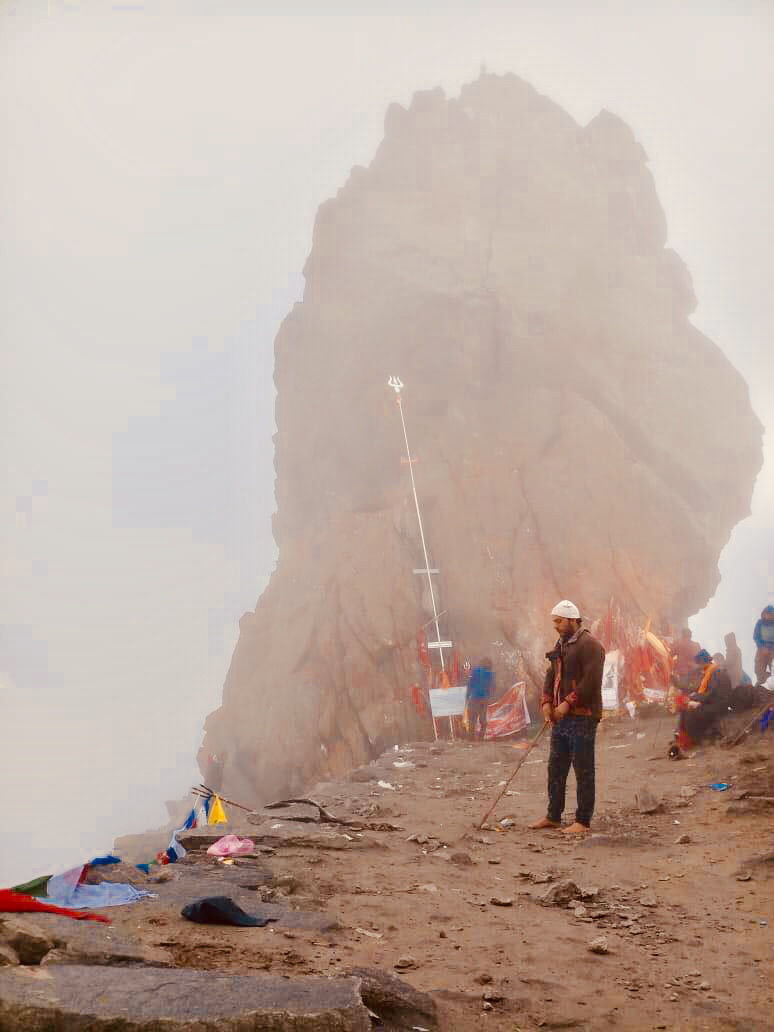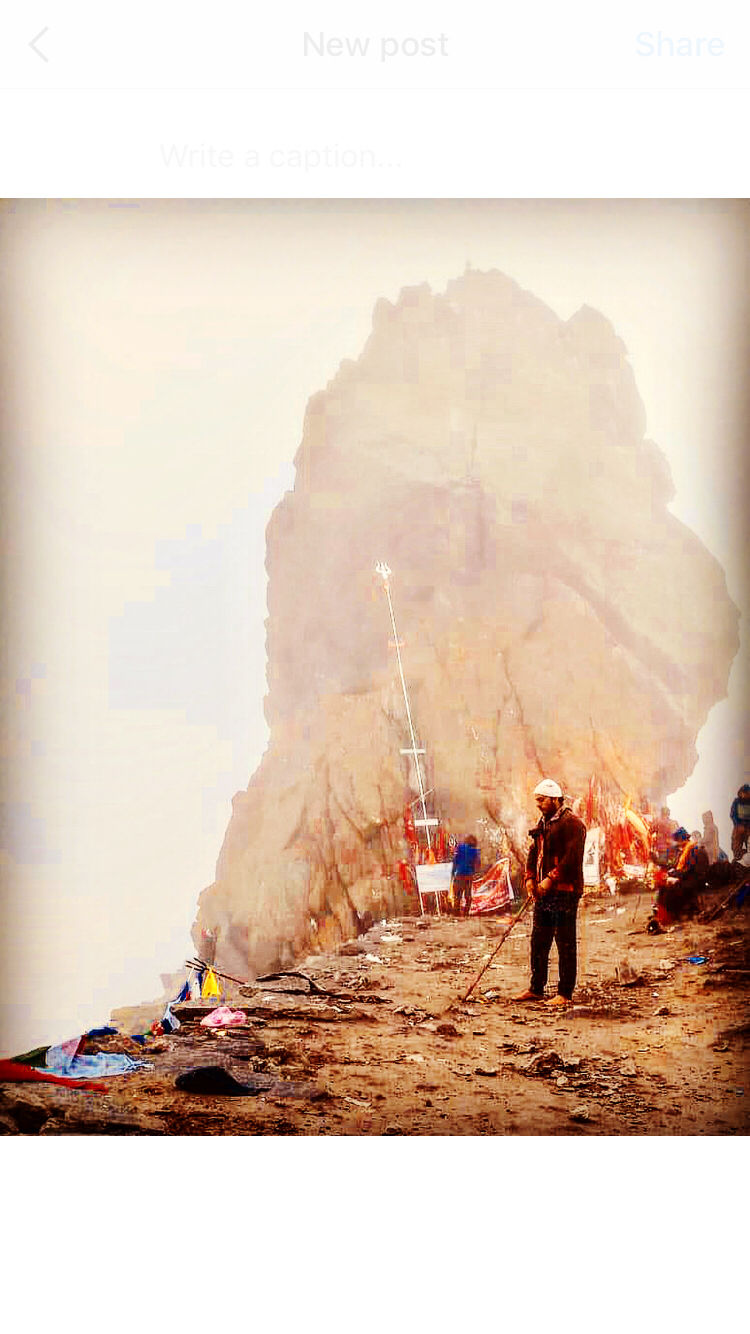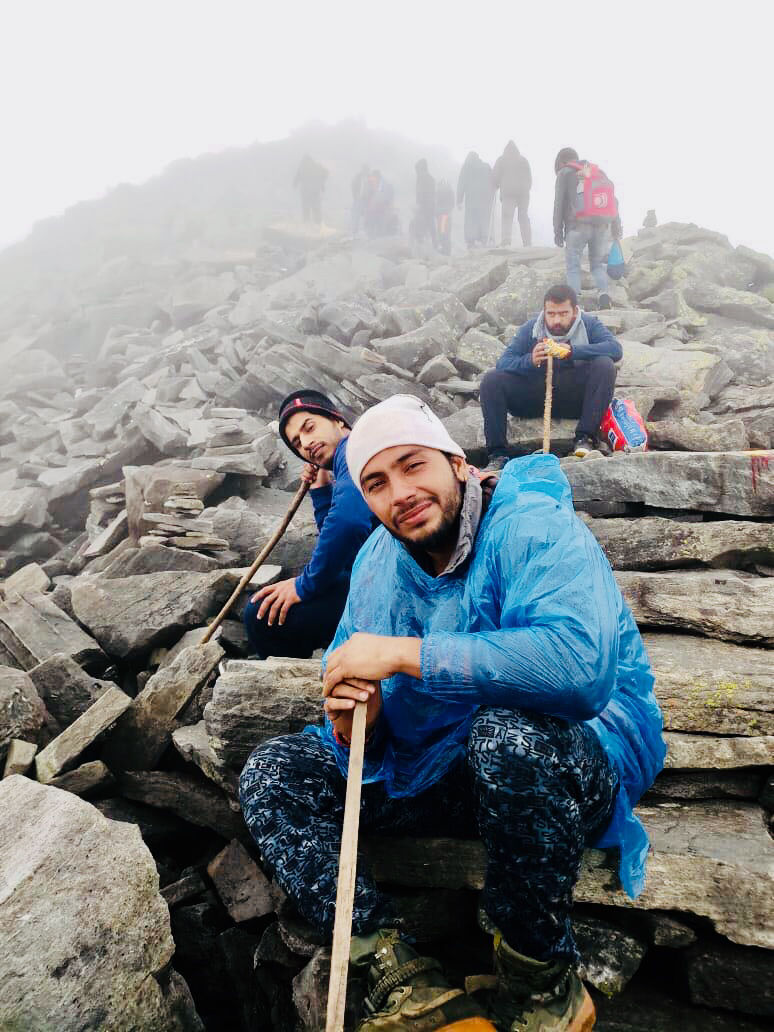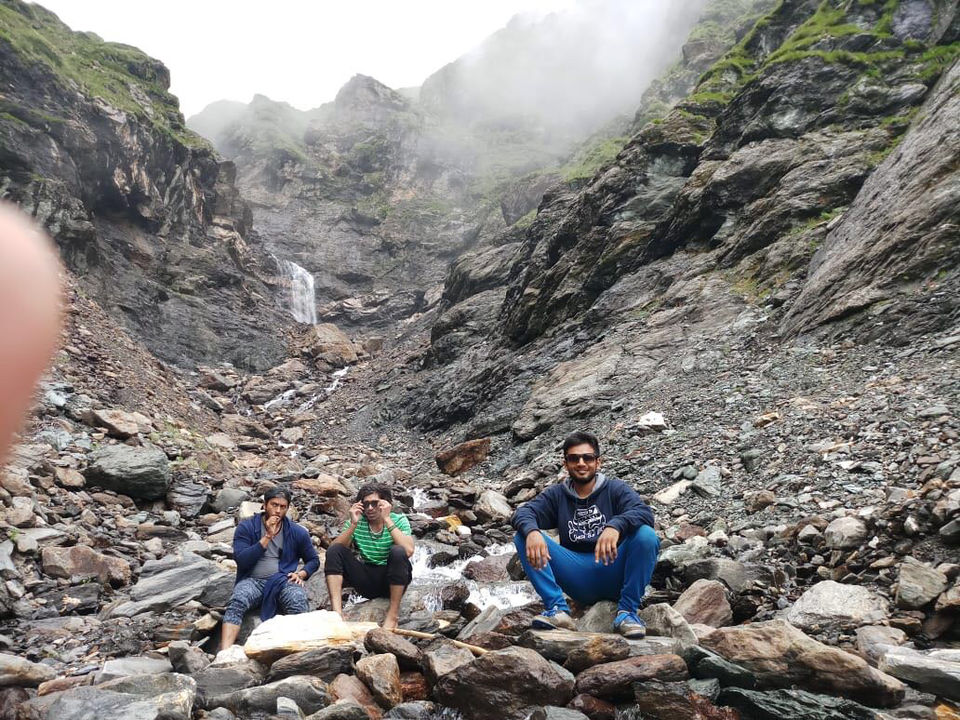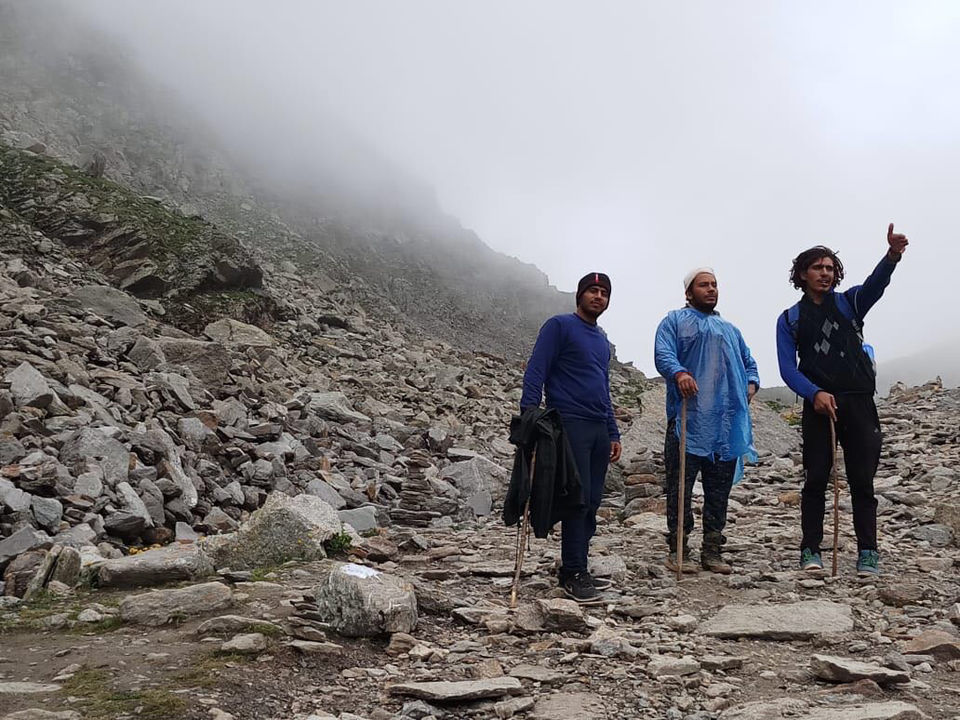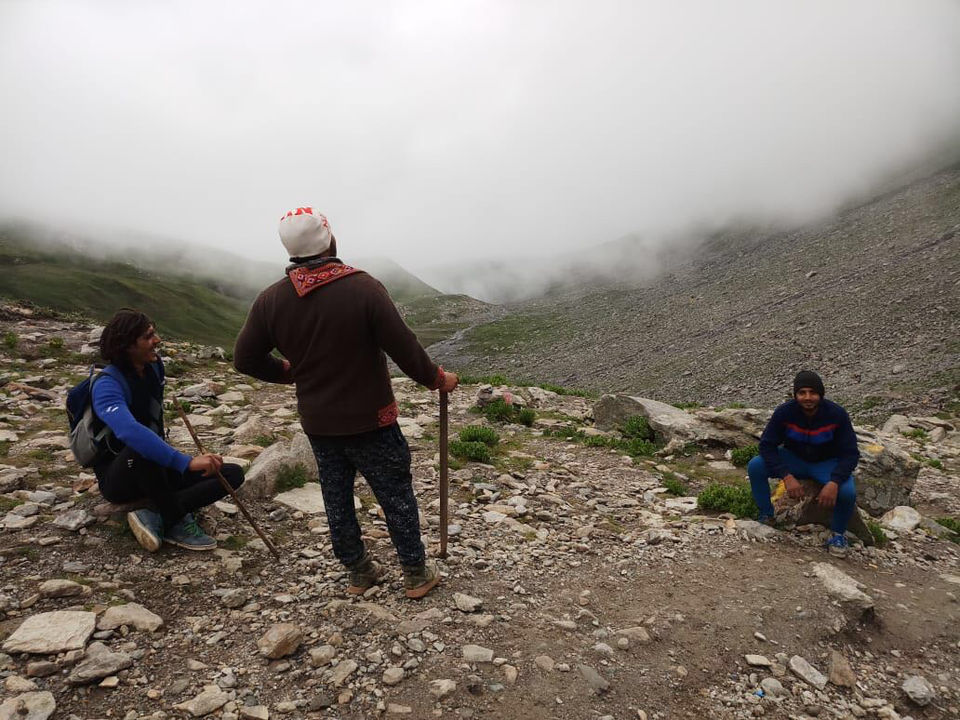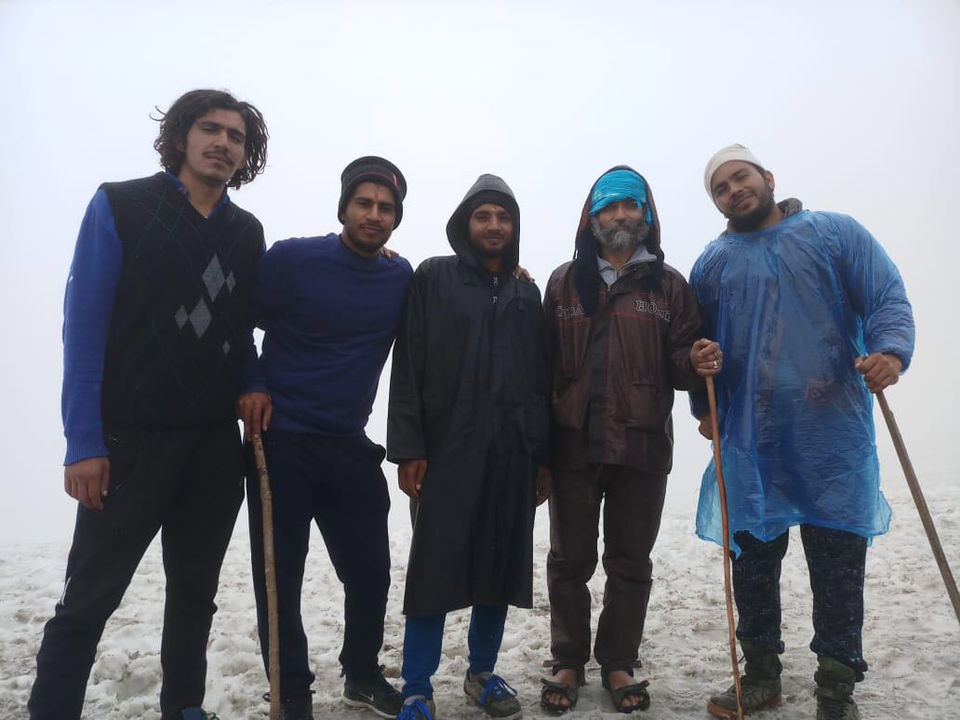 I reached by evening to bhimdwara and stayed there.
Around 10 am in morning I started to trek again towards jaon village..and till 7 pm I reached to thachru..as it was raining throughout day , its difficult to trek..but by taking a lot of rests anyhow I reached some 3-4 km ahead of thachru..and stayed for night there
Around 7:30 i wake up and start to trek again..around 9:30 i reached at blati nala..i had bath there..in chill spring water..it just refreshed me..i took some tea and pakora there at langar..
Around 12 I reached at jaon..there i took some kheer and lunch..
I bow down to trek and chant loudly jai shankara ????..
One thing i want to say about yatra ki
Jo krde sarir ko khand khand
Wo hai srikhand