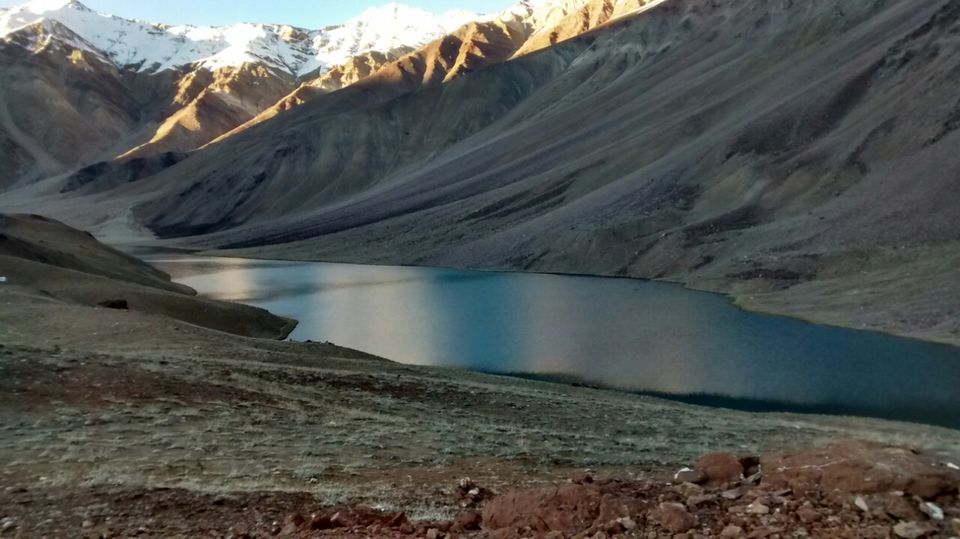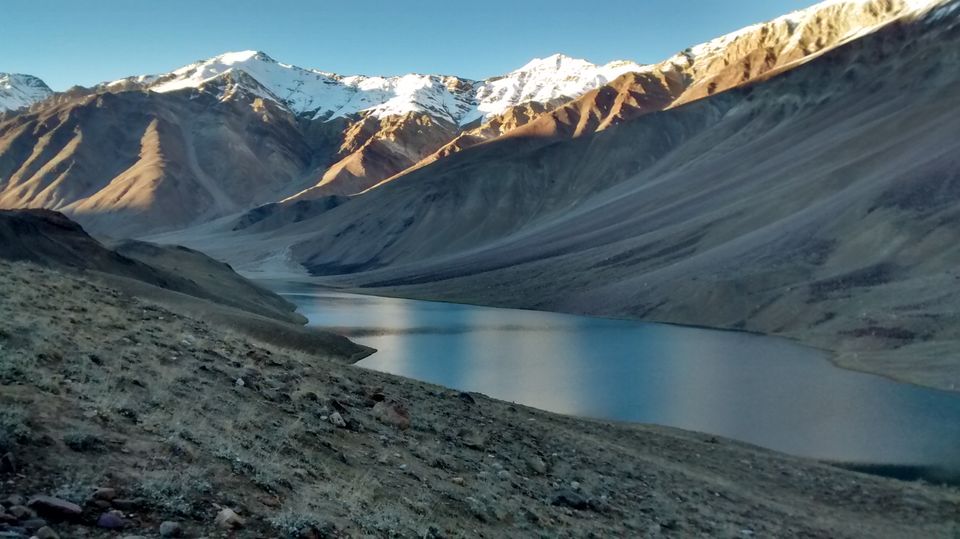 Since the day I saw few of my friends tagging themselves in a picture of Chandratal on Facebook, I knew I want to go to this place. I shared the epic Chandratal pictures with my gang and now everyone had the same feeling :-) (just google Chandratal pictures and you will know what I mean). So comes the long weekend in October and all of us wanted to take a break from our jobs. This is the moment when a whatsapp group is created for the trip and the long discussion starts. We had only 4 days and it was a bit difficult to cover spiti in such short time. Majority of the time in these 4 days would be spent in travelling so I was a bit skeptical, I wanted a relaxed trip where we could just sit and chill. Everyone had their thoughts pouring in and finally we decided its Chandratal for this weekend. So here are the details for the trip:
Route: Delhi- Manali- Rohtang pass- Batal- Chandratal- Manali- Kasol- Delhi
Our gang: My B school friends: 4 guys and 2 girls (everyone in their late 20's : this sounds good at least for the next few years :-) )
Vehicle: Innova with a brilliant patient driver. This trip actually made me realize the real differences between a MUV & a SUV. Details to come further :-p
We directly checked into our hotel(River side cottages, manali) which we had booked earlier using goibibo. Considering October is not the peak season and also massive offering given by these online portals, we got the rooms real cheap. This cottage was literally river side, it was facing the river and you could hear the soothing sound of flowing river, even in your room. The hotel was really nice and the manager was courteous enough to give all of our rooms in a single cottage, which meant we could make as much noise we wanted :-p The only downside was this hotel is 3-4km from Manali main town but as we had our own car it didn't matter to us. Note: as per the new HP rule any tourist vehicle has to take a tourist permit if you are going to Rohtang pass. The manager helped us to get it online, which was really easy and it hardly took us 10 minutes. But make sure you have it if you are planning to travel further. We quickly freshened up and went to Manali main town. We had been to Manali around an year back so we were not very touristy this time though we did visit Hadimba temple, had our dinner and picked up stuff for the night party. We reached back our hotel at around 10. We had asked the manager to arrange for a bonfire (of course at an additional cost of 500 rs, but totally worth it). Had some fun and slept by 1-2 am, as we wanted to leave early. If you are planning to go to Chandratal next day,don't drink too much of alcohol as it can create health issues at high altitude due to lack of oxygen.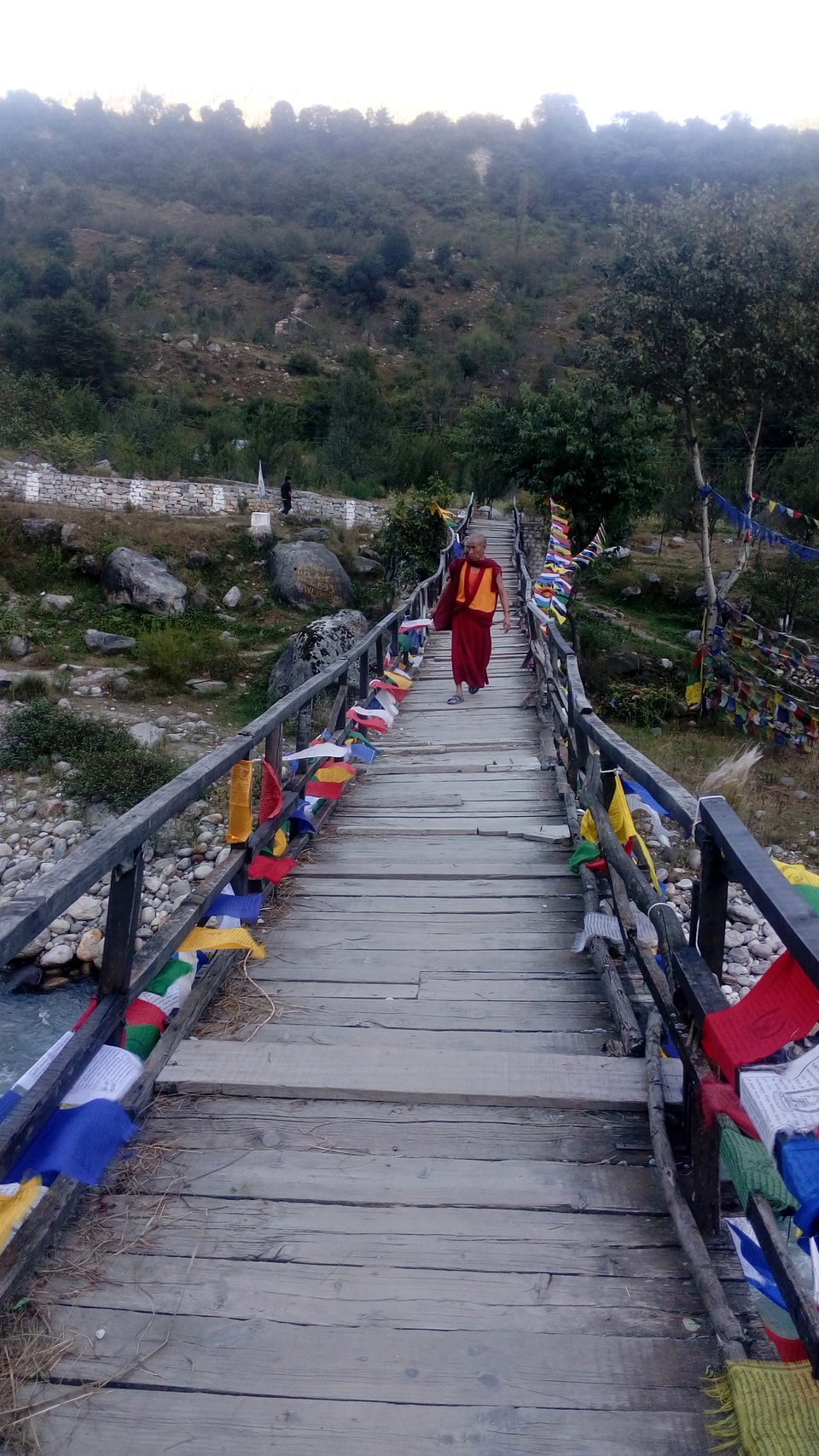 We reached Kasol at around 4-5. Being a long weekend Kasol was very crowded, it was very difficult to get a place to stay or eat. Finally we did manage to get a stay at Hotel Deep Forest, though very expensive, but had no option. We again freshened up and went out to explore the market. You will see a lot foreigners in Kasol. Its also a nice place to shop for clothes and accessories. We picked up some drinks and went back to our place. The good part about this hotel was it had a very nice open restaurant. It was an amazing terrace place with awesome trans-EDM music playing at high volume. You would just want to party there and chill. We had some fun and finally dozed off, this time in our cosy rooms with nice quilts.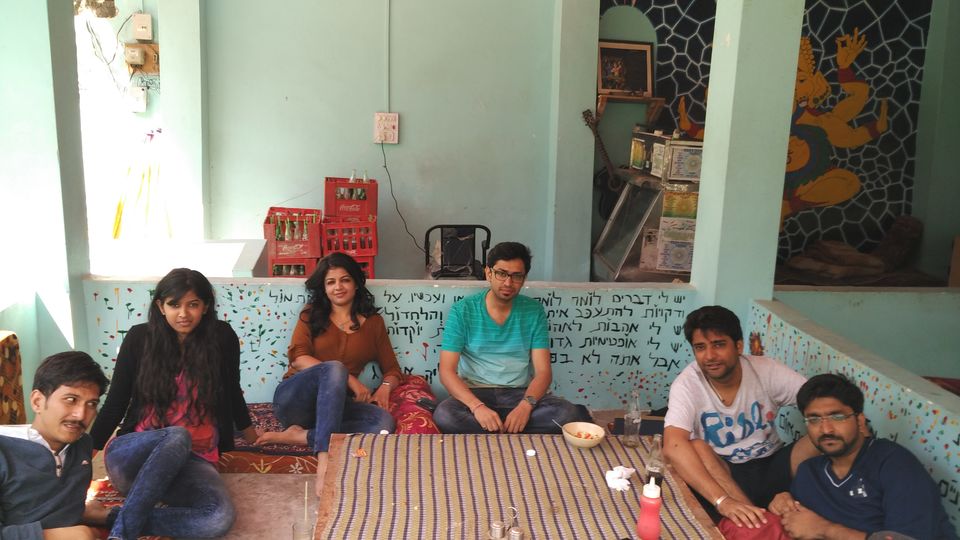 The first stop was the customary Murthal - Sukhdev dhaba. For people who are not from Delhi: off late Murthal has become a hang out zone for Delhi people, if they want to do a night out, this is the place to be. Honestly I find this place overrated except the fact you get decent food on highway and is open 24X7. After stopping numerous time on our way we managed to reach Manali at 4 pm. The road till Manali is in good shape, though there are few rough patches but overall its decent.
In most of the Chandratal blogs you would read about the famous Dorje Uncles dhabba at Batal. And we finally reached there. Dorje uncle and his family have been running this dhaba for many decades now. They are not open through out the year, as by around Nov/Dec it snows so much that the entire batal-chandratal track is closed and they have to close their dhaba and move to Delhi for couple of months. He has also received a bravery award for saving tourists lives under the weather few years back(interesting story). Not to forget he has brilliant sense of humor. The food here is real cheap, Rs 60 for rice and dal, which is dirt cheap for any hill station and that too at such height where there is only one dhaba. Talking to him would unravel lots of interesting stories and you would realize its not the money for which he is running the dhaba there but its the feeling with which he wants to help travelers. Respect for this man. We had our lunch there and left. Chandratal is another 1-2 hours further from Batal, which again is not a road but just some path carved out of the hill. The moment you think the road is bad, wait for few minutes and you will realize the patch you had crossed earlier was a lot better.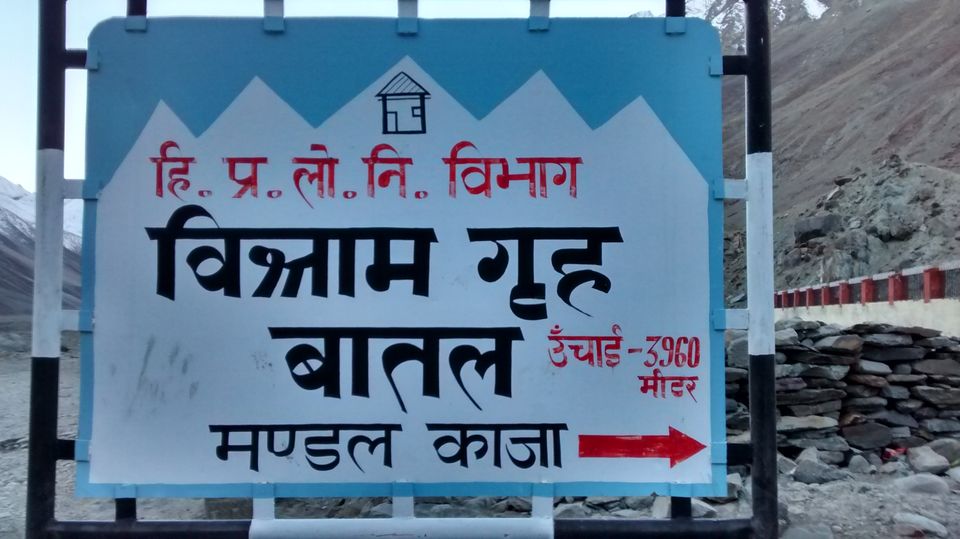 We finally reached Chandratal. As per the latest government rules camping is not allowed near the lake. You can take your vehicle up to a certain point, from where its less than an hours trek to the lake. At this height due to lack of oxygen you tend to get exhausted very easily, so make sure you carry some water. The moment you get the first glimpse of the lake you will realize it was all worth it. Its just beautiful, its surreal and difficult to explain. I believe India is full of beautiful places but its sad we Indians don't preserve the beauty. Such places which are difficult to access are fortunately still preserved. The water in the lake is crystal clear and you will get to see shades of blue depending upon the sun light. As it was really cold there nobody dared to go in the water. Its not a crowded place at all but you will still manage to see few people around the lake. People who have been to Pangong lake in Leh ladakh, you would find this like its mini version. We sat there for around 1-2 hours had a nice time, clicked numerous pictures and started back.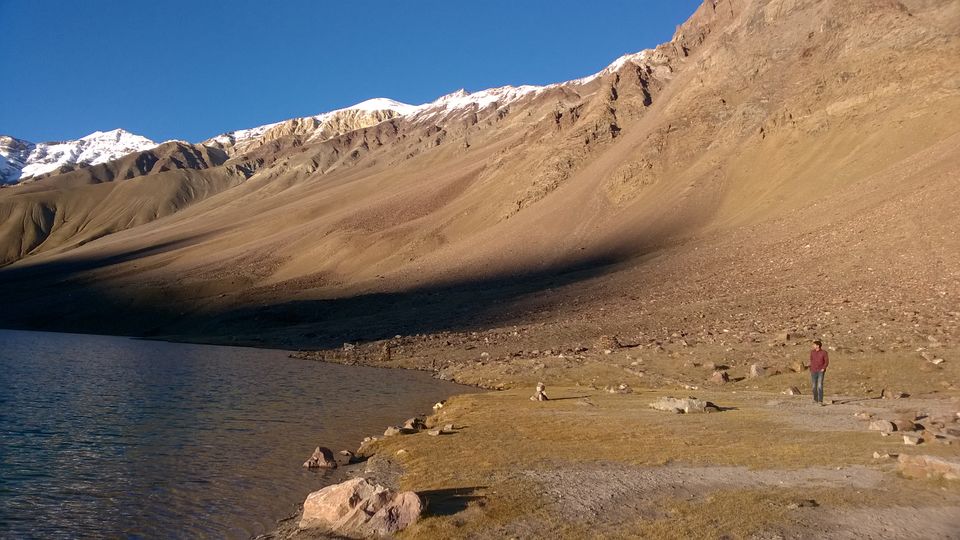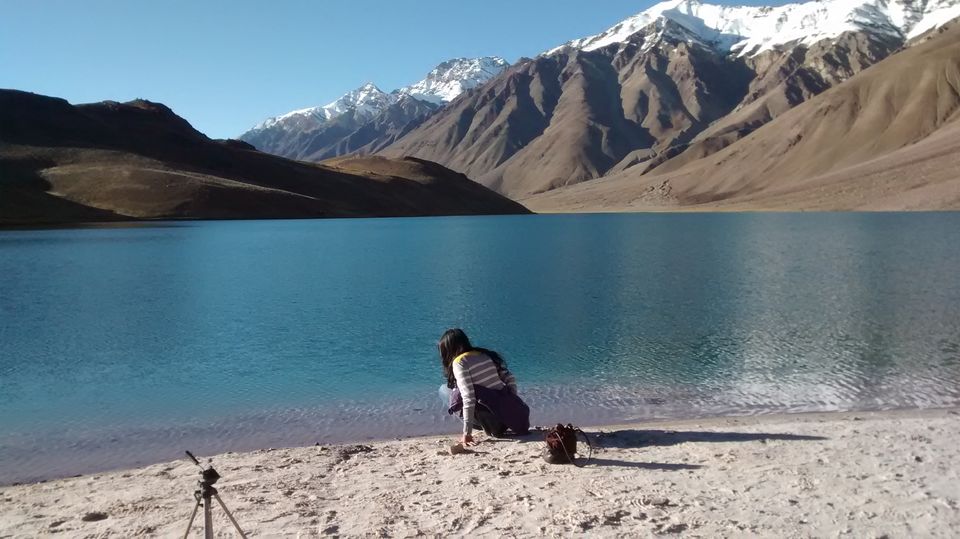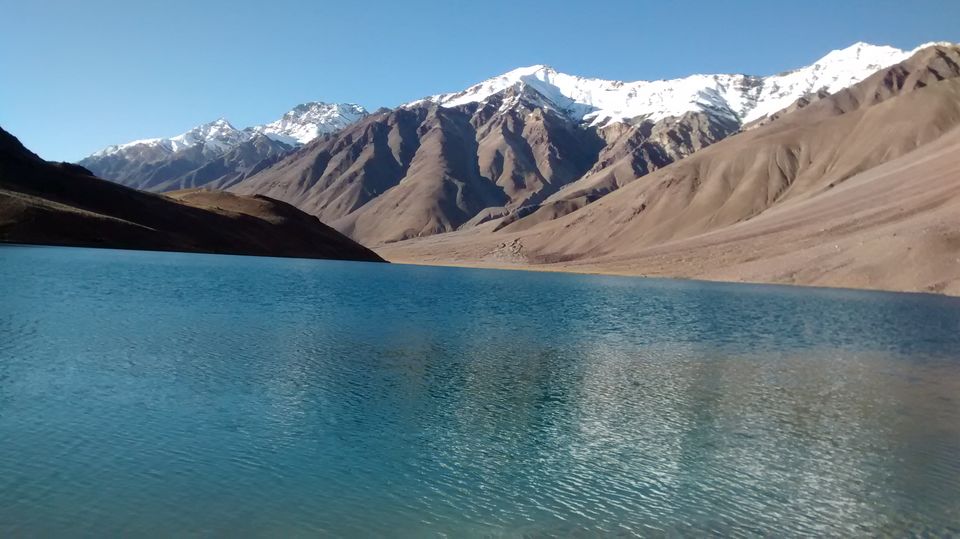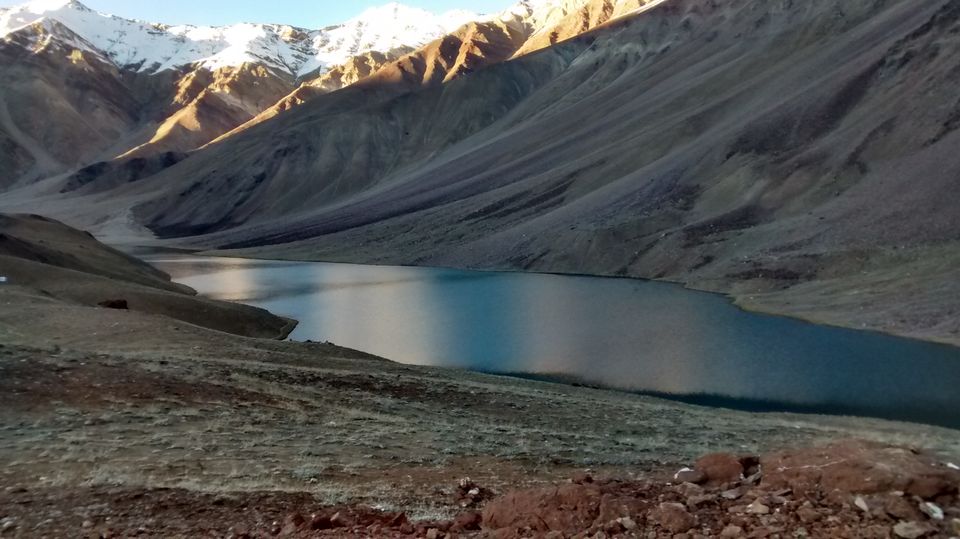 So we started our trip on 30th September midnight, incidentally the meeting point was the Delhi airport as few people stayed in Noida & south delhi and one of us was traveling from Mumbai for this trip. Everyone met at the airport at around midnight and our driver(Ashok) tied the luggage on the roof. From the airport we had to take the GT road to get onto the highway to Manali. Incidentally before we could even exit Delhi suddenly our car started rumbling, we stopped the car and saw one of the rear wheel was about to come off ( out of 4 screws, one was already lost and another was about to come off) so Ashok tightened the remaining 3 screws and we resumed our journey thinking may be next morning we ll try and get another screw. The adventure began even before we could step out for it.
Next day morning we got ready and left our hotel by 6. Hotel staff was very courteous and packed few sandwiches for our lunch. Make sure you leave early else you can get stuck in the famous Rohtang pass traffic. I have been to Manali/Rohtang pass at least 4-5 times before but this was the first time I saw Rohtang pass 'green' and not 'white'. There was no snow at all, infact all the plants and tress were glowing in the sun, giving it a very different nice look. After crossing Rohtang pass around 20 km further there is a small right turn which goes to Lahaul Spiti valley. Please note its very easy to miss that turn, so make sure you are attentive. Once you manage to take that right then the only thing is you have to go straight. The road till this point was fantastic, we enjoyed it. But now was the time when the real journey started. So gradually the charcoal road turned into a kacha road and after some time it was just stones/boulders on our way with water flowing at many points. Ashok was brilliant behind the wheels but there was not much he could do at that stretch. Kudos to his patience. From Rohtang pass to Chandratal: there were at least 4-5 times when all of us had to get out of the vehicle and put/remove big stones in front of the tyres and then push the car (as the tyres were just slipping on pebles/stones). Delhi to Manali is around 550 km which took us around 13 hours and Rohtang paas to Chandratal is around 80 km which we covered in around 10 hours so you can imagine what a "smooth" ride it was. :-) It was kind of an off-roading experience. This was the journey which made me realize the true difference between a MUV & a SUV. Having said that, the journey was amazing and beautiful. You would see different colors of hills : green, red, brown, black . The beautiful terrain and colorful plants around you would definitely make you stop and click pictures at many places. We did manage to reach Batal.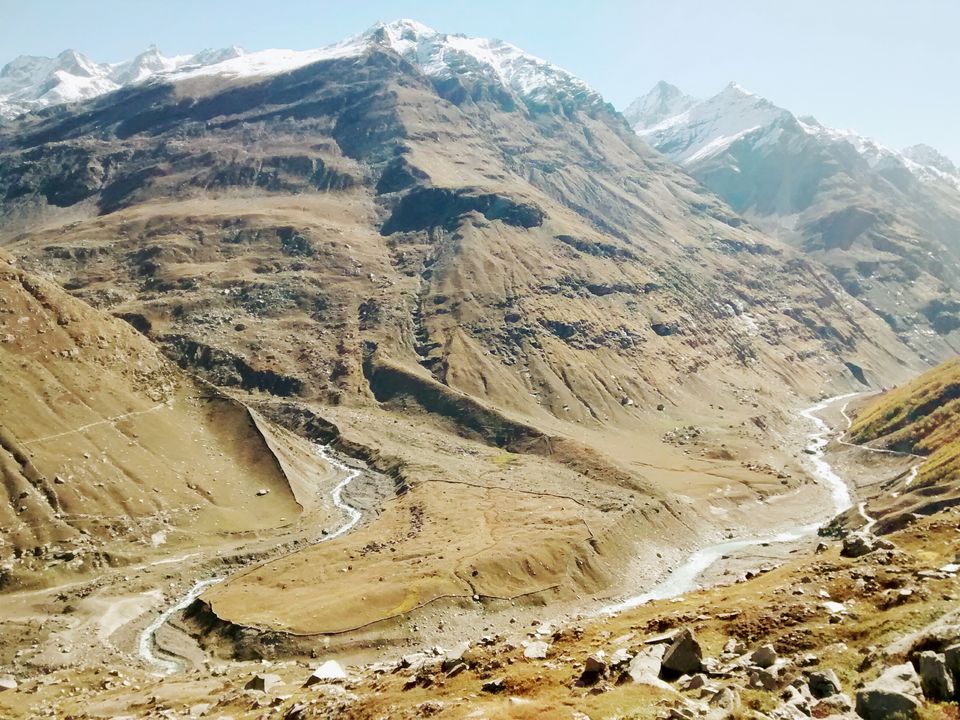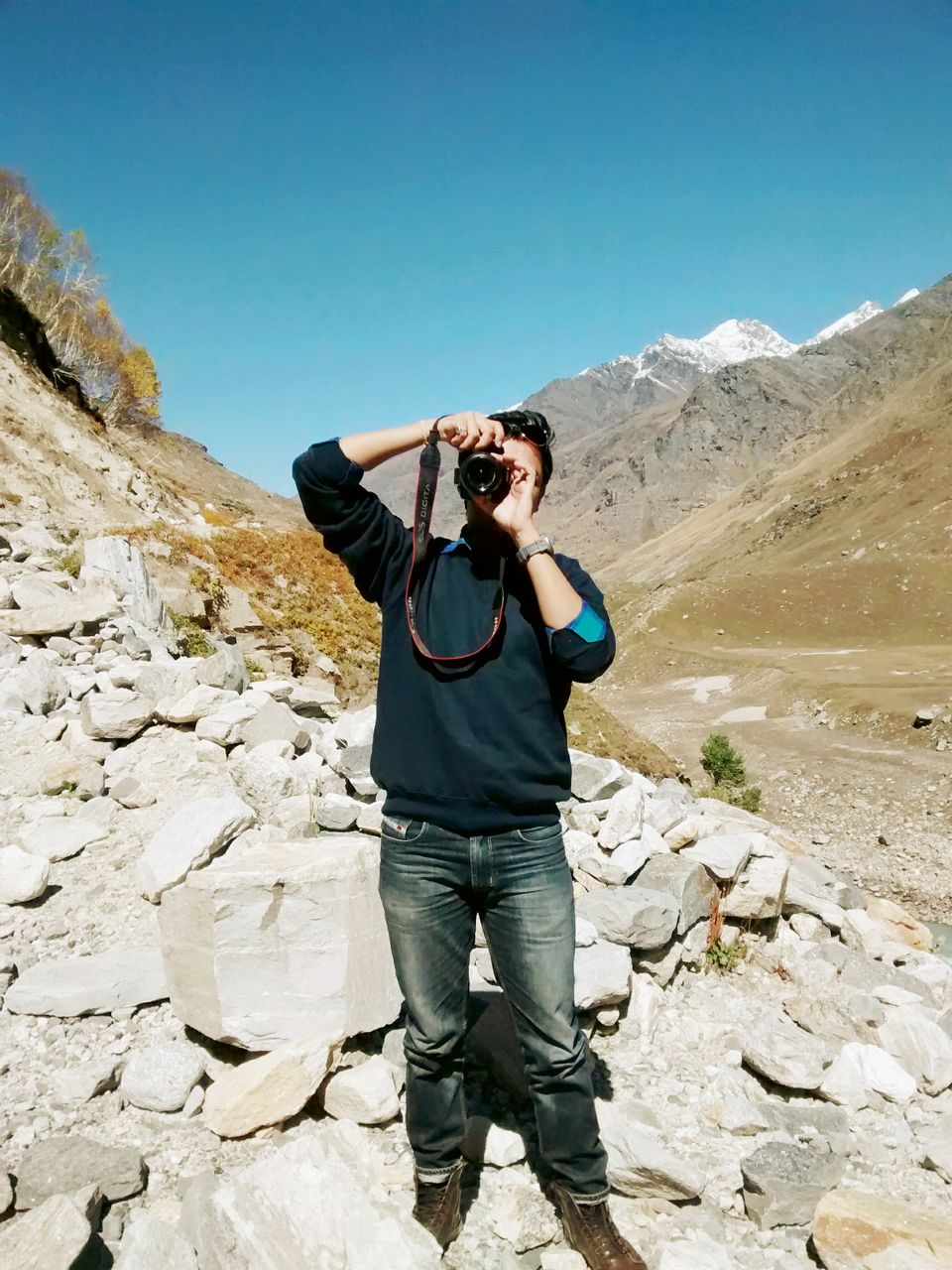 Now there are two options for the night stay: either you can stay at tents which are like 2-3 kms from the lake and costs you more or you can stay Dorje uncles dhabba for Rs 100 per person. We decided to go back to Dorje uncles, it was not just the money which we wanted to save but we wanted to stay at his place rather than the traditional tents. We came to his place, had food and were ready to doze off. Basically there are 2 small huts having many mattresses and blankets. Dont expect to get a separate room or a proper washroom. We were 6 people so we got the smaller room to ourselves. Note at night it gets really cold, though you would get a blanket but still you might want to carry a good sleeping kit, if you have one. Few of us could not sleep at night because of the cold.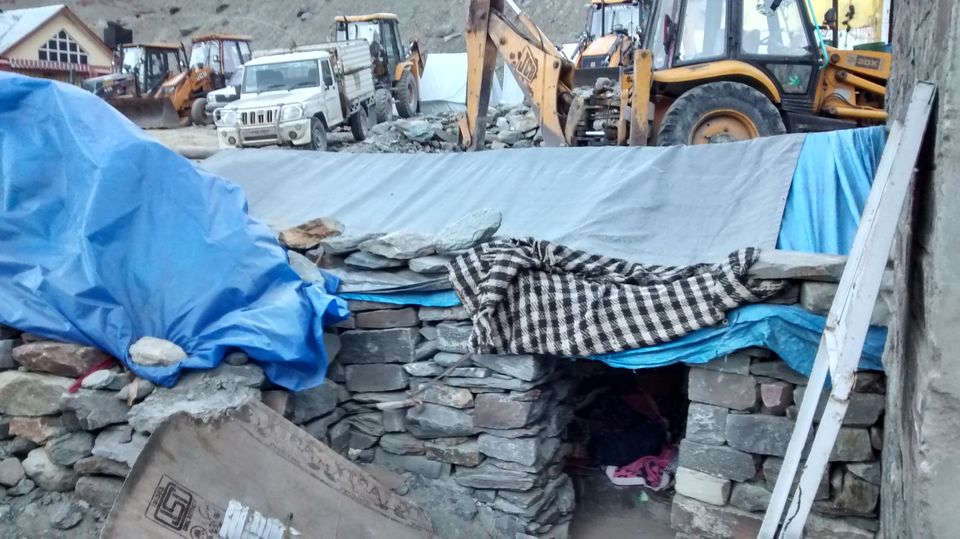 We got up early at around 5-6am and came out of our nest, it was very cold and windy. Water in the potholes outside was frozen, so you can imagine. We just had the tea and said adieu to Dorje uncle and his family. We started our decent back to Batal and to Rohtang pass and to Manali. Had lunch in Manali. While we were travelling on the "smooth" road from Batal to rohtang pass we saw a group of cyclists on that route. Each one of them was in may be late 30s or 40s and they were riding bicycle in that terrain at such a height where there is lack of oxygen. Hats off to these people. Note : in the entire stretch of rohtang pass-batal-chandratal there is no phone network, though you can ask any of the fellow traveler or driver whom you meet to call up your family once they reach back Manali. After crossing Manali we decided to spend the night in Kasol.
Next day morning we got up early and wanted to explore Kasol. There are many hot water springs if you are interested. We asked around and found an amazing private hot water spring place in a guest house called Tejis paying guest house. They charge you on per minute bases but is not expensive. Its totally worth it, as this spring is next to the flowing river and has walls on three side but no roof and the wall towards the river. And more importantly it is comparatively cleaner than other hot water springs. You wont want to get out of the spring, but we had to, else we would have ended up paying another days rent at our hotel. We got out of the spring and looked for a place to have breakfast. This is when we did a small trek of around an hour and reached Magic view cafe. So most of the cafes in Kasol serves great breakfast. As they get a lot of foreign tourists they have lot of varieties in salads, pancakes, shakes etc. We had our breakfast and went back to out hotel. Packed our bags and checked out & started our journey back to Delhi at around 1pm. We finally reached back Delhi past midnight.
In this trip we just covered Chandratal in Lahaul Spiti valley. For people who want to cover the entire Spiti route, they generally enter from one side and exit from another: Manali-Rohtang paas- Batal - Chandratal-Losar- Kaza- Tabo- Nako- Chitkul/Kinnaur valley- Shimla. Indeed this trip was an amazing break from out jobs. One day would want to cover the entire Lahaul Spiti route :-)