Triund was the second trek I did after Kheerganga. I want to do everything in life and couldn't miss a chance of trekking to Triund. Alright, being a lazy ass it was so difficult to walk the 7 km trek without any practice or warm up.
Triund is Situated a few kilometres from Mcleodganj. The altitude of 2828 m. Yes, the trail does offer scenic views of the entire Kangra Valley. The first half of the trek is a gradually inclined walk with the last 2 km from Snowline Cafe which involves a vertical climb all the way till Triund. The evening sky from Triund is a sight in itself and is a good excuse for camping here at night.
I did ask a lot of people and everyone said its an easy trek, if you can do Kheerganga then this is like cakewalk. I wish I could beat the Shit out of them. But hey, if you love doing adventures and trekking then you should definitely go for it once in your life.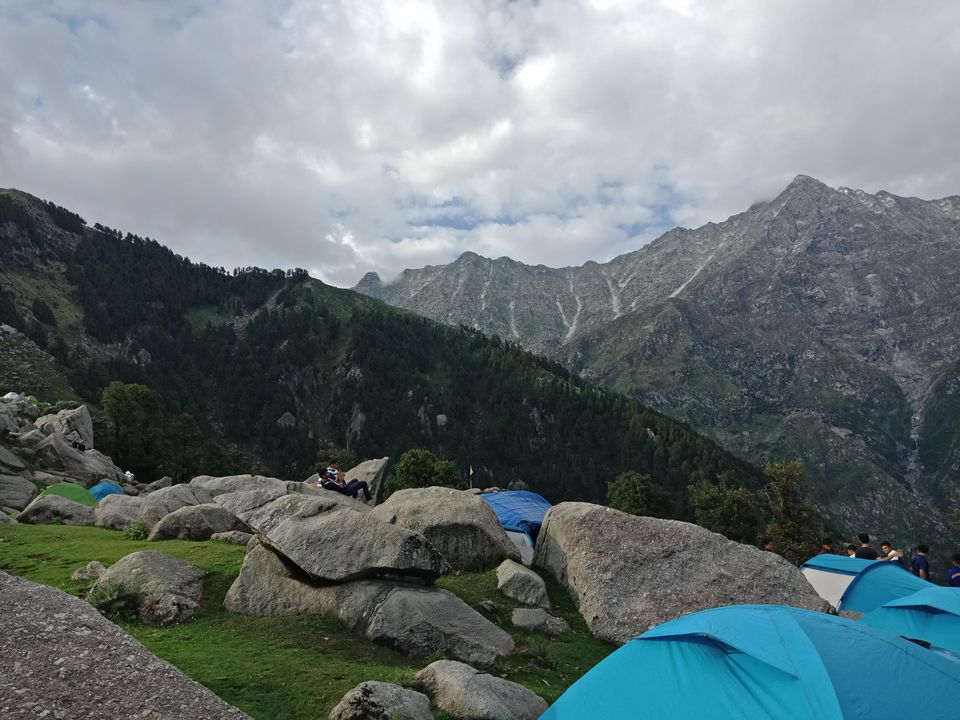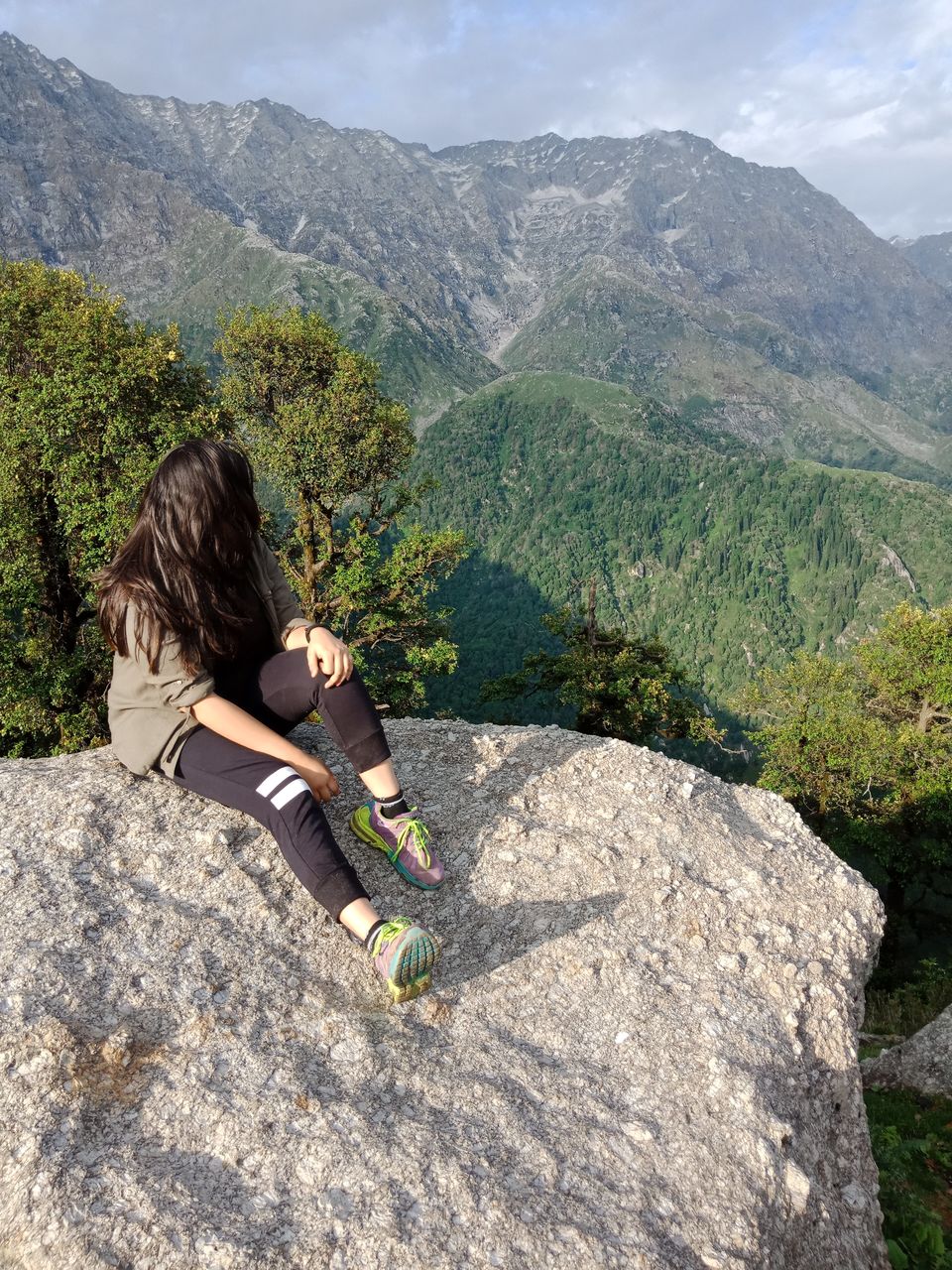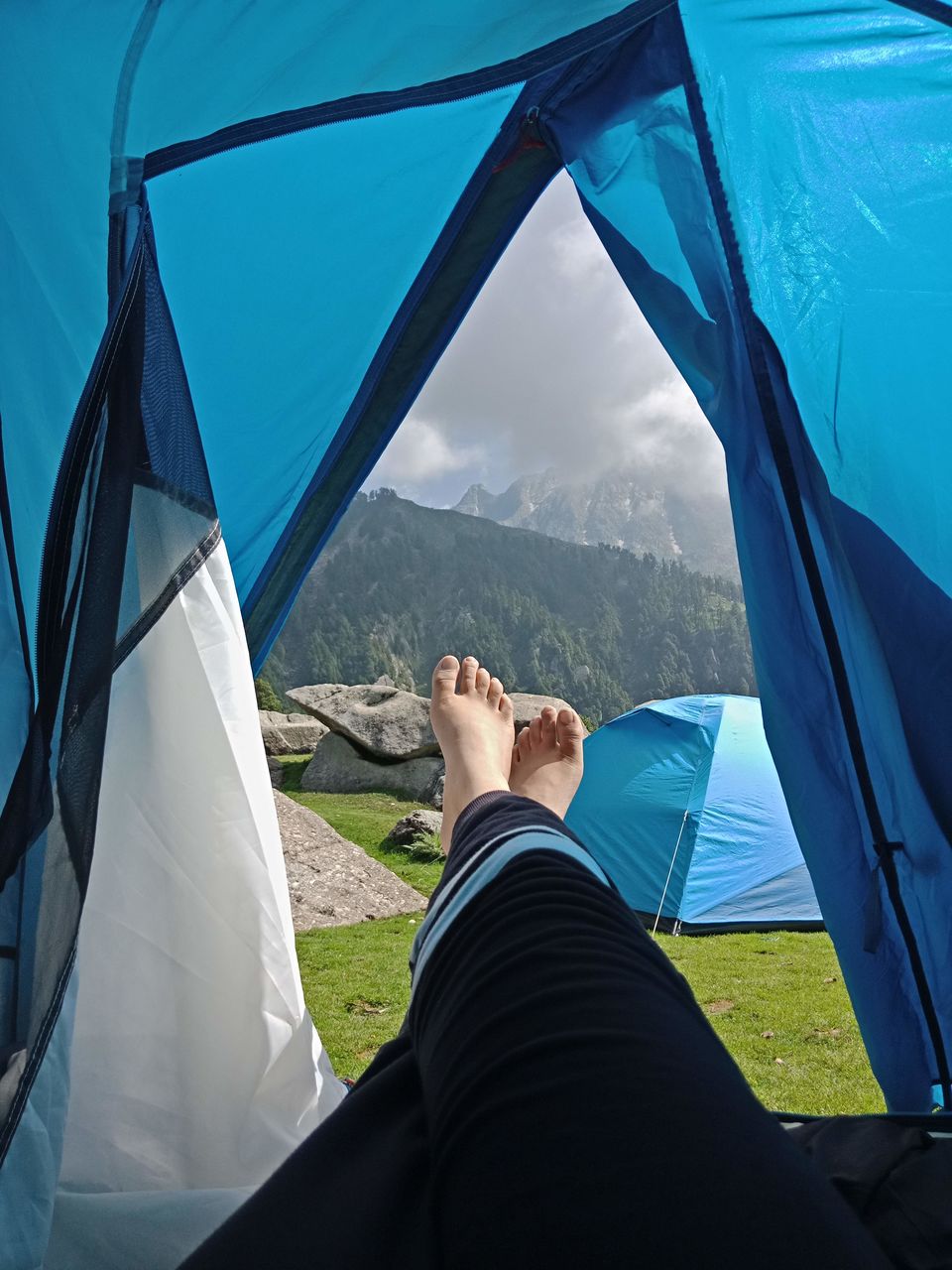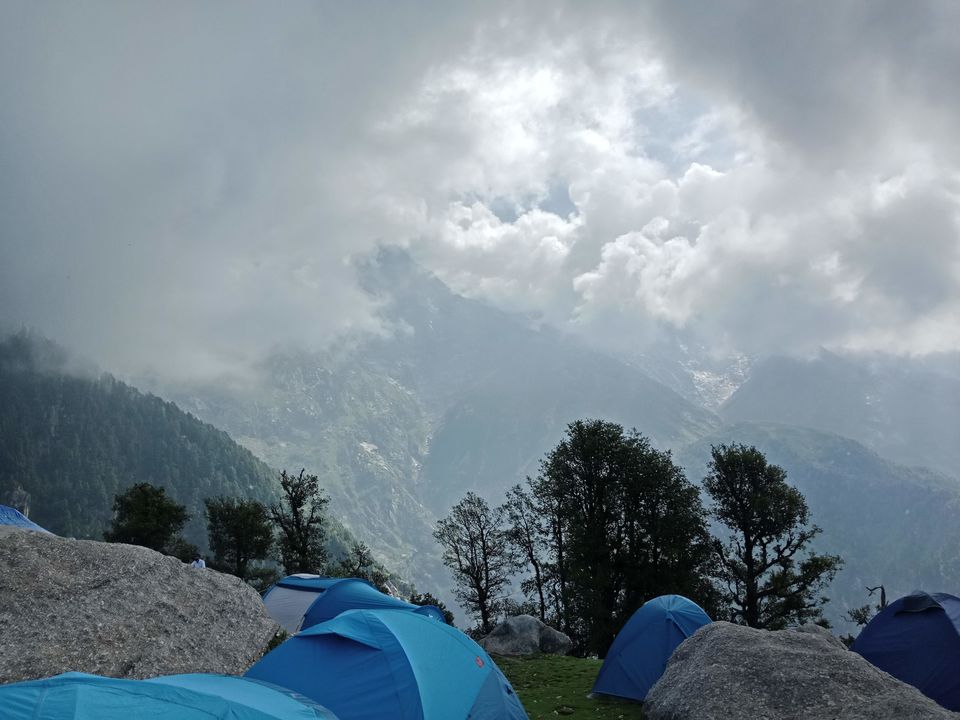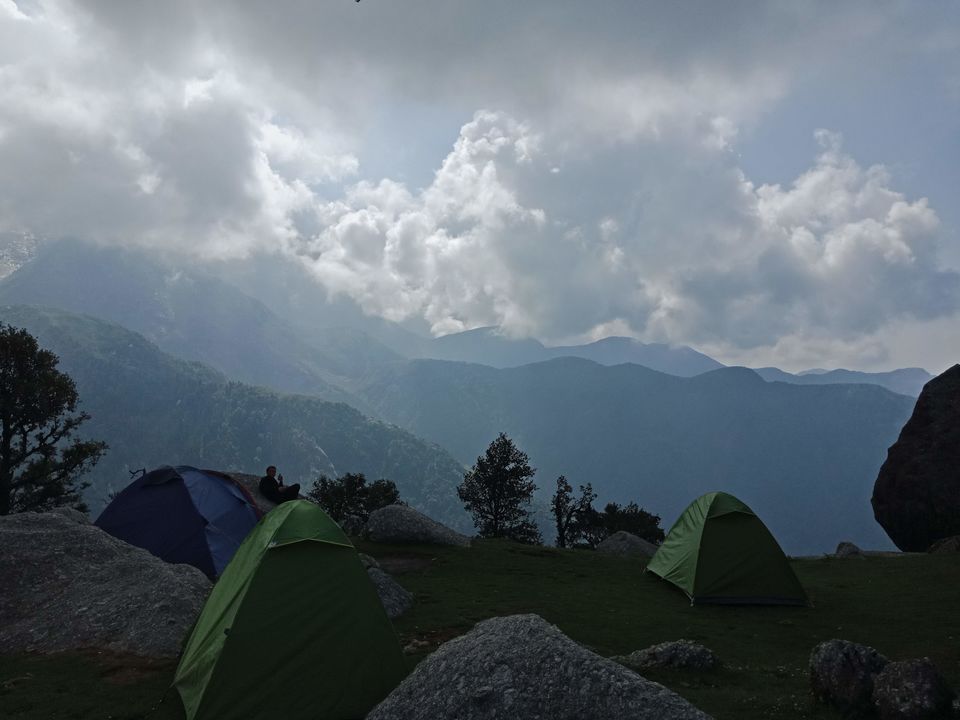 The worst thing? It started raining while the trek. Damn. All I kept thinking was is it even worth the effort? Well you realise this when you reach up finally. The satisfaction and the view is the best feeling and thing. Who wouldn't struggle for a view like this?