Some of the most beautiful experiences are the toughest to tell; usually because we are so afraid that it will alter our memory. My first solo, backpacking trip to Kasol, Malana and Tosh in Himachal Pradesh holds this delicate place in my life.
This year January when the winters were on its top adding a extra beauty to Ecospher, I travelled to the spectacular Kasol valley in an attempt to find me who was lost in 9-7 shift of corporate life.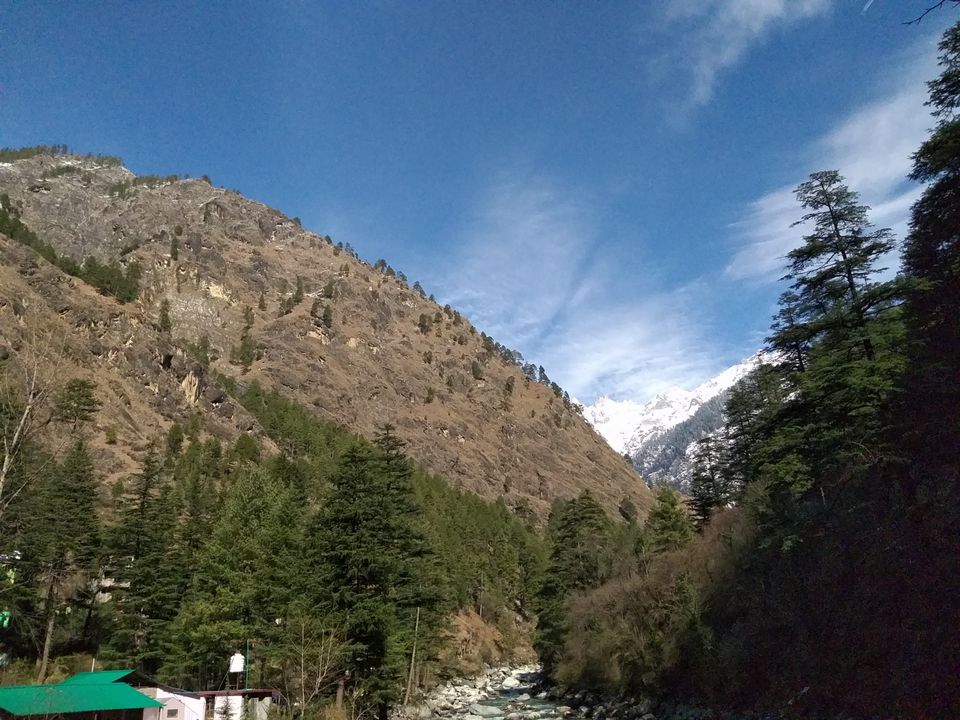 It was 3 in noon January 20th, work was on top since manager was not in. A feeling of ajadi and snow clad mountains which I experienced in my last year trip to Spiti in may were somewhere striking my mind and that's what gave me a extra input to stand and run or else I would have lost my train towards chandigarh.
Running is good for life, but when you run for your dream it becomes more fun, cuz you never wanna lose it.
I ran towards my home picked winter clothes and inners just dumped in my rucksack and ran like a free bird.
Alas since it was late, train had left :( my dreams seemed scattered, but in a click of mind I just booked Uber and ran for busstand in hope that I could get bus for Delhi, I was not sure somewhere that train took my excitement but its said na when you wish from true heart you always get it #mountains are calling, I found a bus directly to chandigarh that costed me same #470, with extra Josh I just lighted a cigarette and got seat in bus.
Bhayia chandigarh kae kitna: answer was 470
Kitna baje phauch jayenge : answer was 4am
Chalo Chalo
We reached Delhi around 12am and a thought that, will I get bus to Bhuntar? inner voice "YES"
It started raining and and some light snow balls stricked our heads but Driver was of his words, voice came, CHALO BADAO, while I was shivering in cold I just took out my jacket and wore and started enjoying rains with ground nut.
3:50 am Chandigarh wale nichae aajao and here I was, first hurdle of Journey was crossed.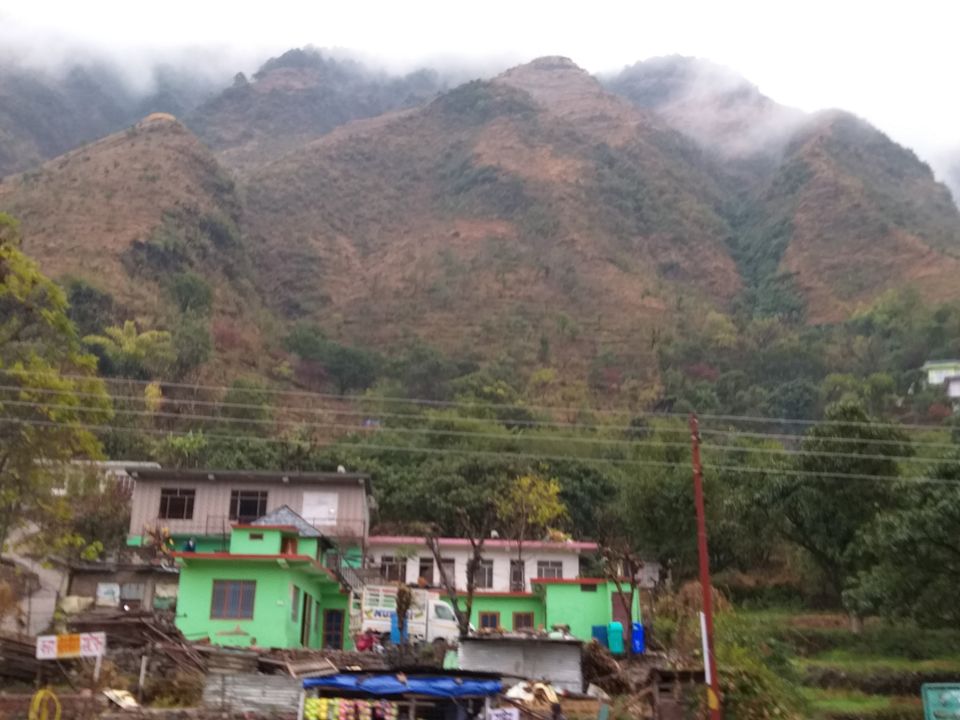 Quite relaxed and enjoying rain I walked in stand and asked for bus to Bhuntar, Voice came Mandi Bhuntar Mandi Bhuntar and there I was
Bhaiya Bhuntar kae kitna: answer was 520
Jada nahi hae : Bhaiya pehli bus hae 3baje pahuch jayegi
Dekh lo : Sir breakfast aur water ham provide karate hae
Acha: Katu ticket
Yes let's goooo..
Rains were already there but now they were on top level striking so bad as if I was somewhere in music show.
Voice comes baji eke bar khidki check karlo, answer was band kardi do, khuli thi.
Smell of stuff entered my nose and I started looking around and there I found but the fear to ask was somewhere in mind but desire to smoke did not stop I lighted ciggi and was offered mix of ciggi and I was Jai Bhole.
That's where i made 2 friends on my first solo trip seeking the common interest and ciggi that we carried Sanju and Karan.
I slept for few hours and bus conductor came to wake me up
Nasta karlo, Chalo karte hae, I somewhere knew I had made place in mind of conductor being first customer.
After having breakfast time was to light and now it was bus conductor who offered me.
You never enjoy bus trip in Himachal if haven't had sit on conductor seat and there was I.
Few shots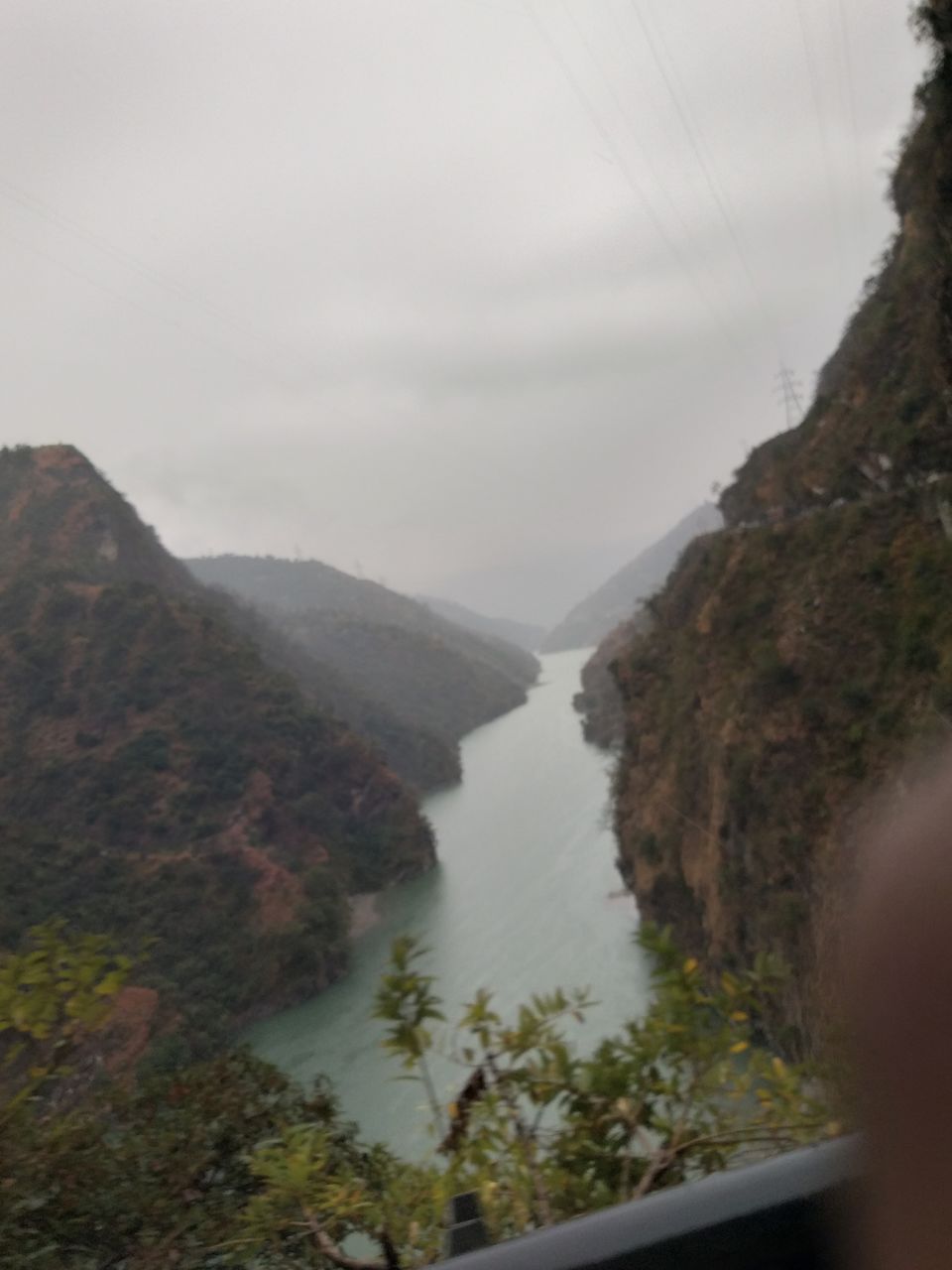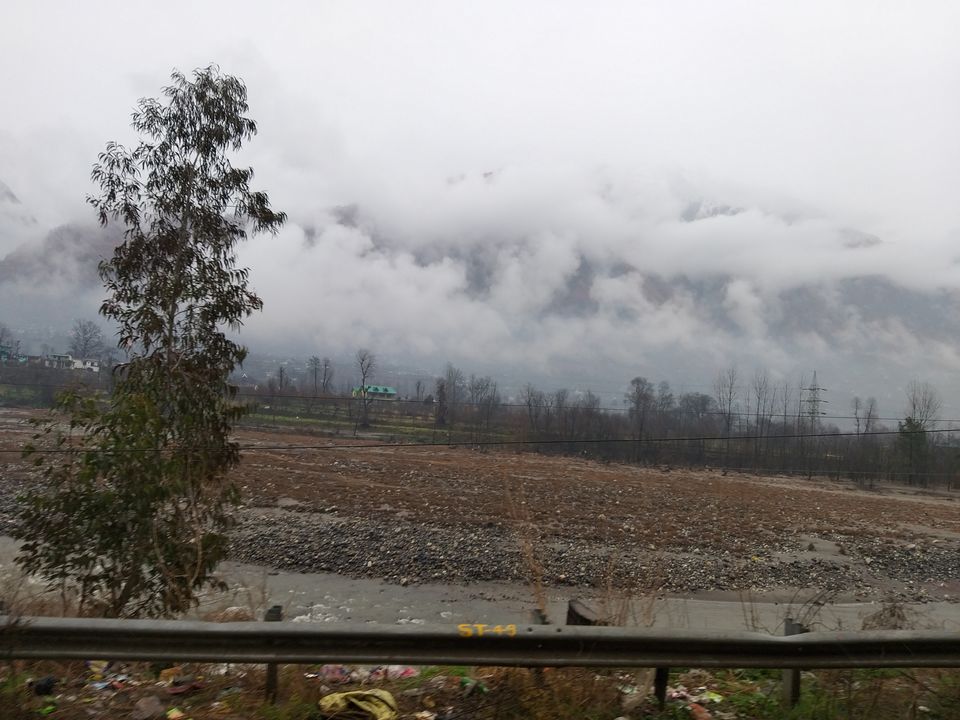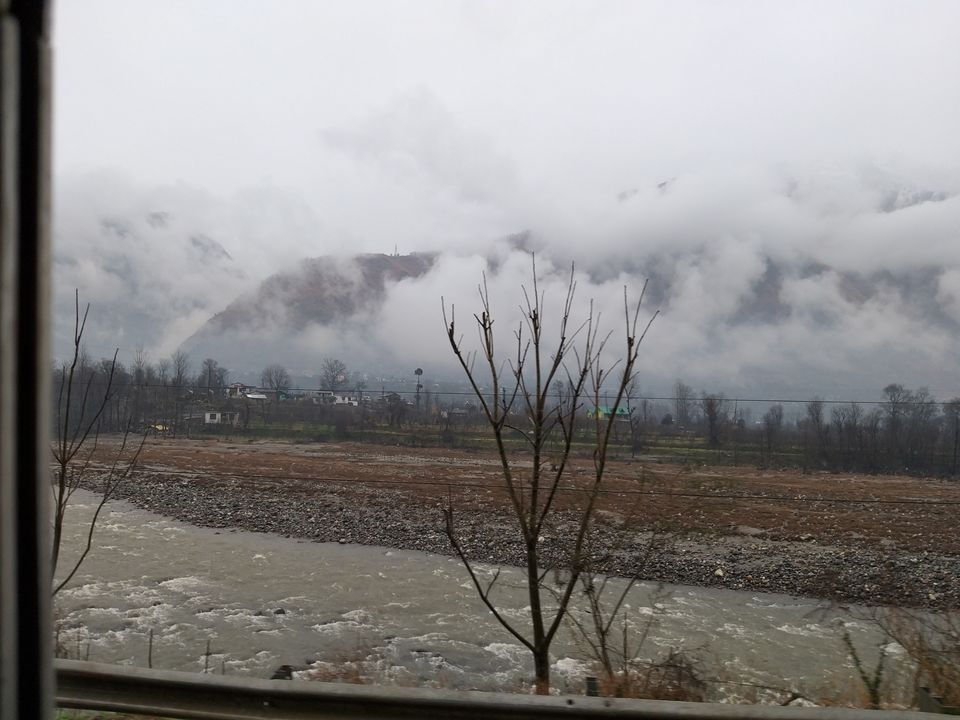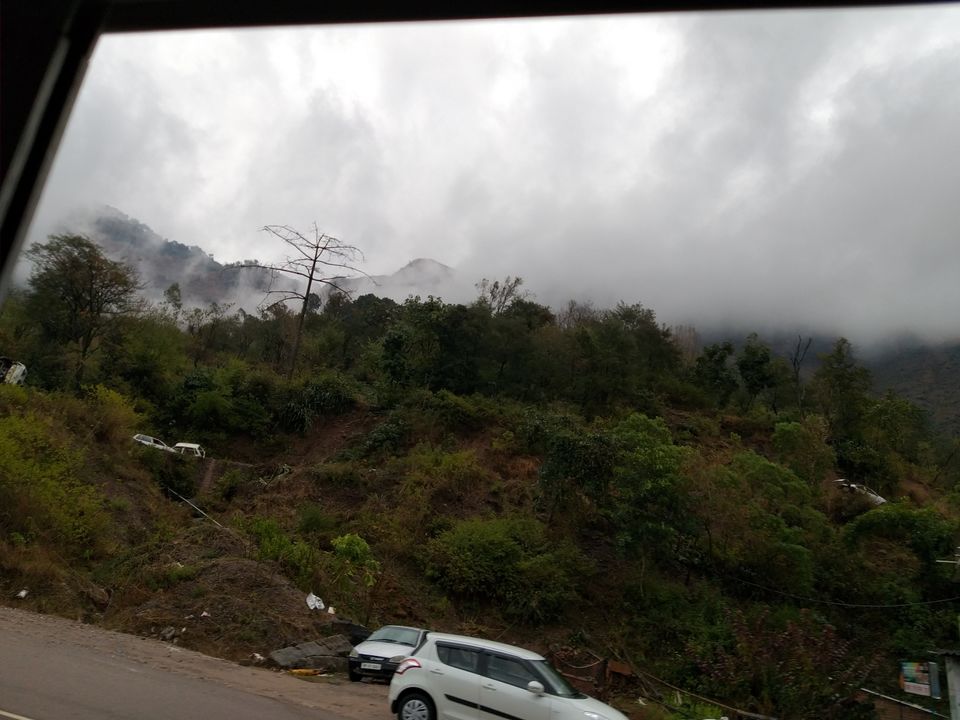 I was shooting and enjoying and was feeling drowsy and voice comes loud #yahamatsojana
I was active back again and helped Driver Raju bhaiya in driving assistance as it was raining all the way along.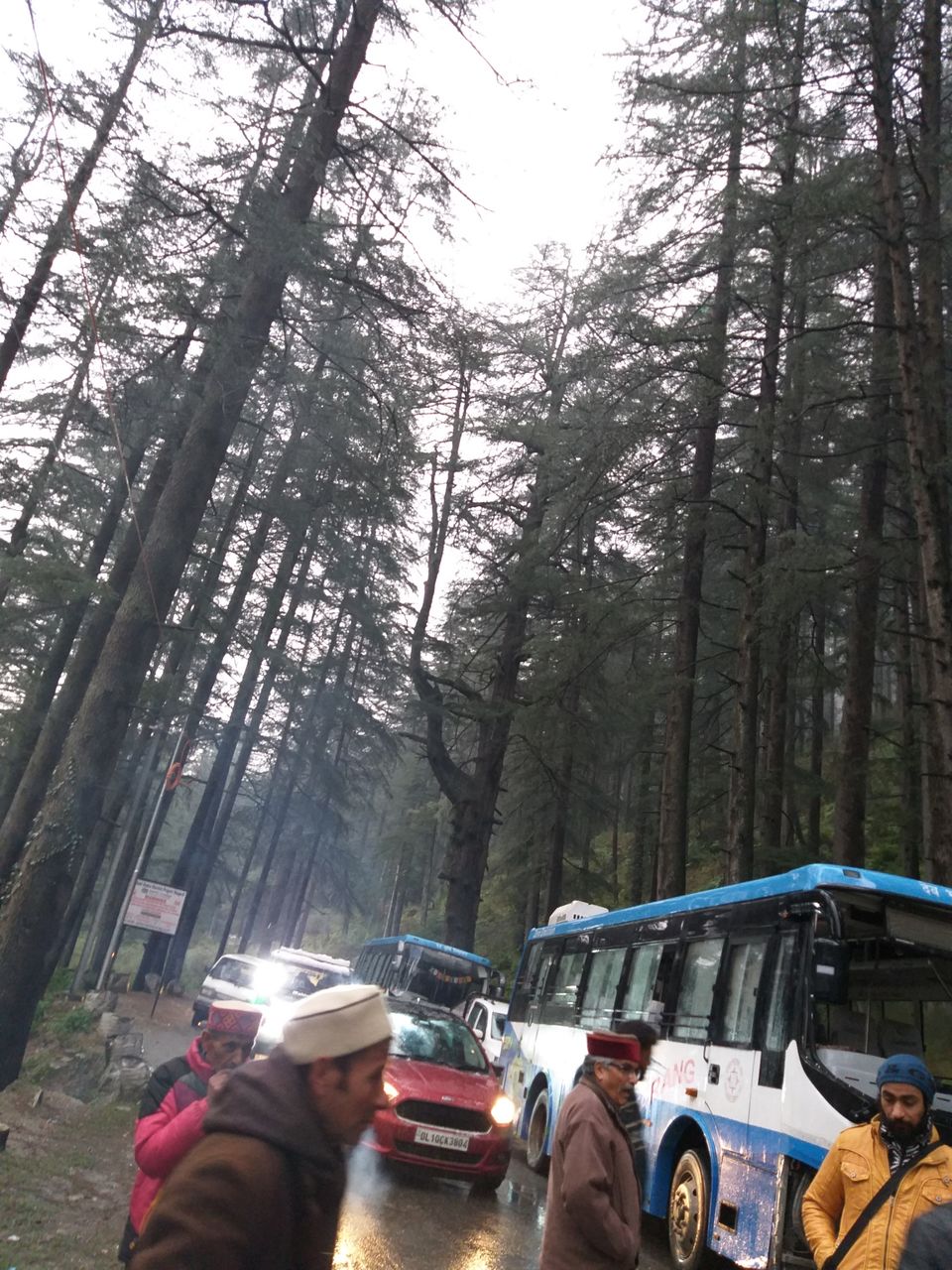 He kept on driving and something bad we saw #accident
No one stood out due to rains and voice came Rainkot hae I was so lost in shooting voice was ignored and Sanjay came asking for rain coat I said No, Driver Raju bhaiya required it to evacuate the accidental bus blocking our way.
We passed on that moment and finally it was Kasol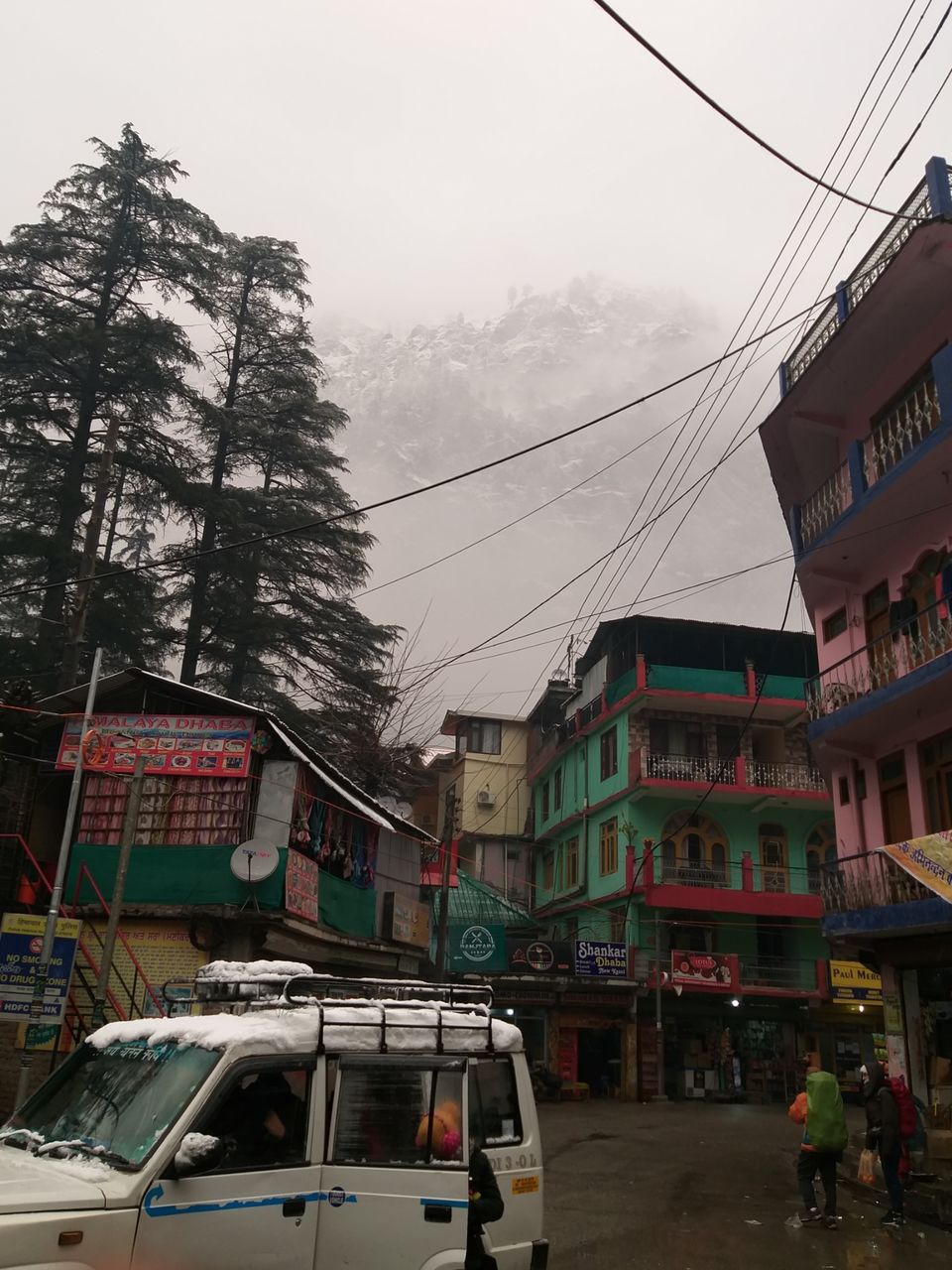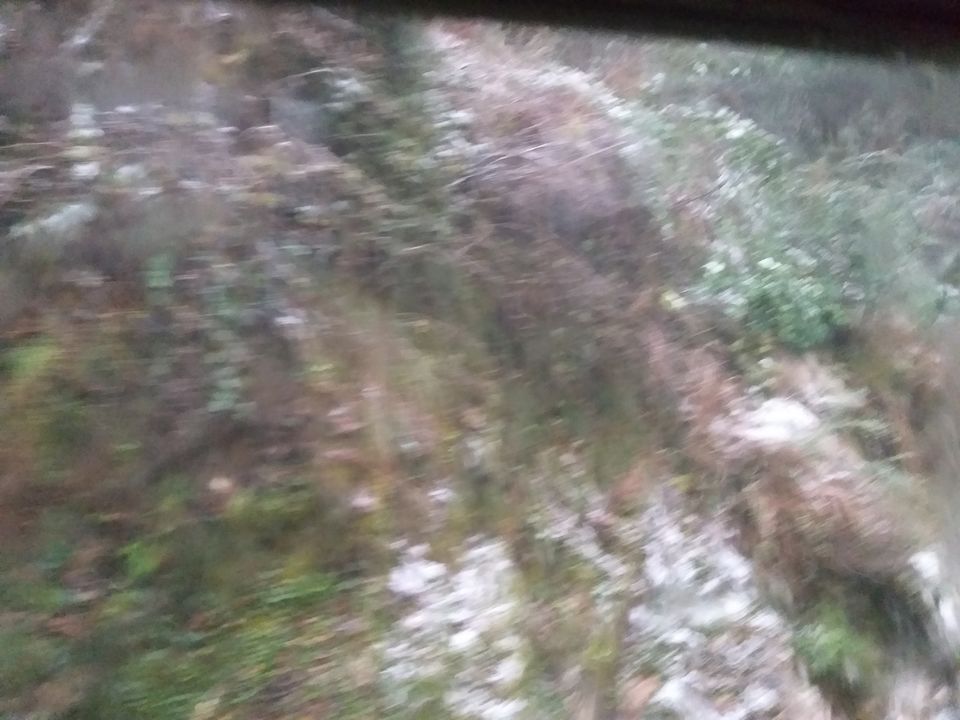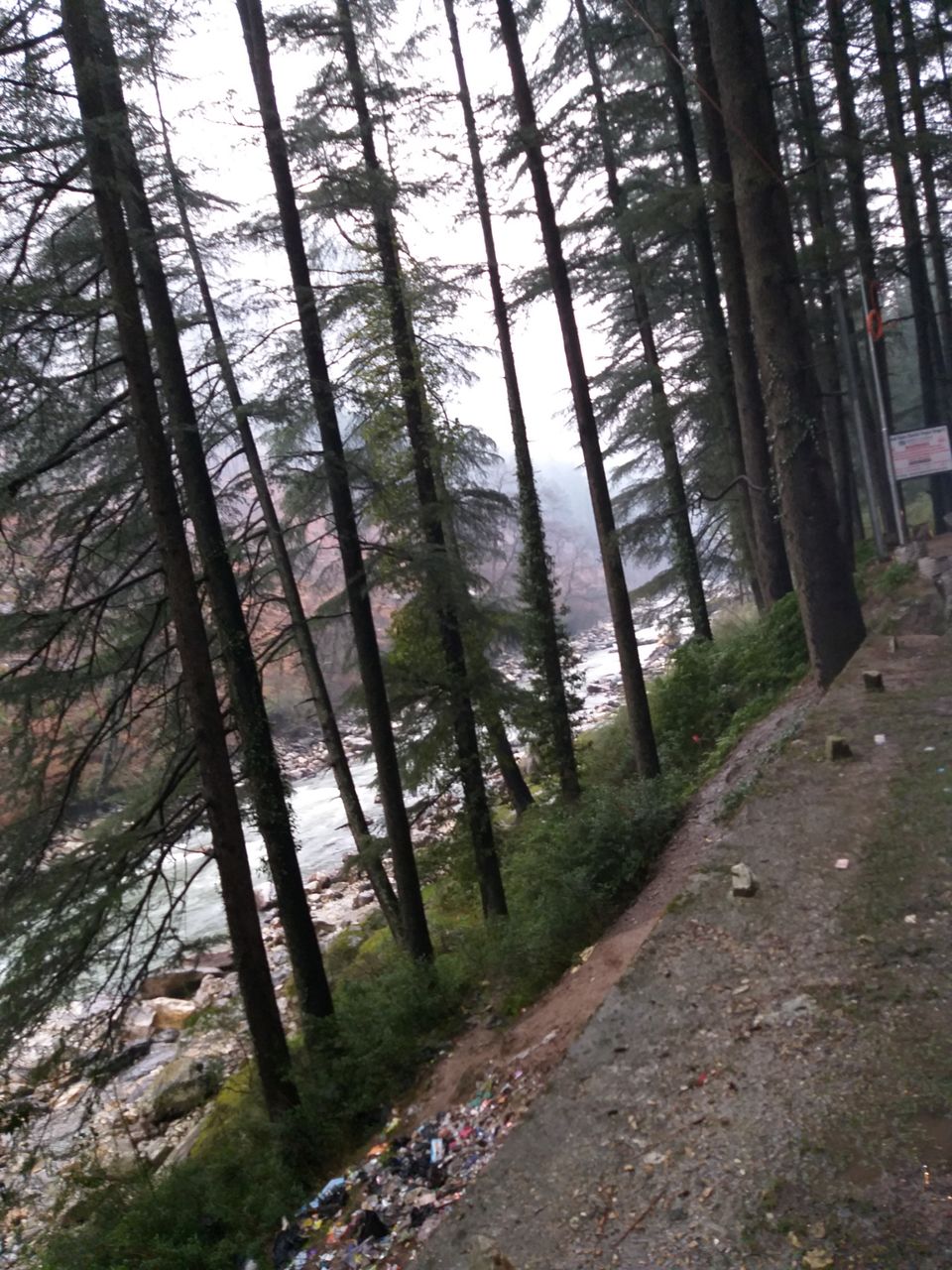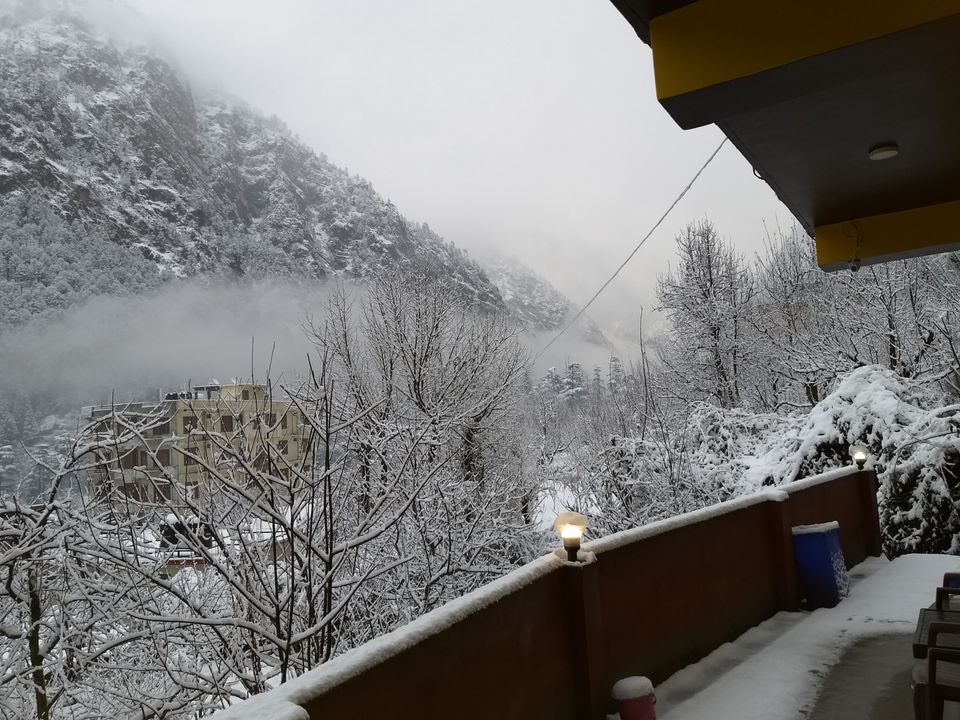 Snow capped mountains and river excited me and the tiring journey of 20hours could not stop me from enjoying that moment.
Searching for my hostel I entered Hostelier.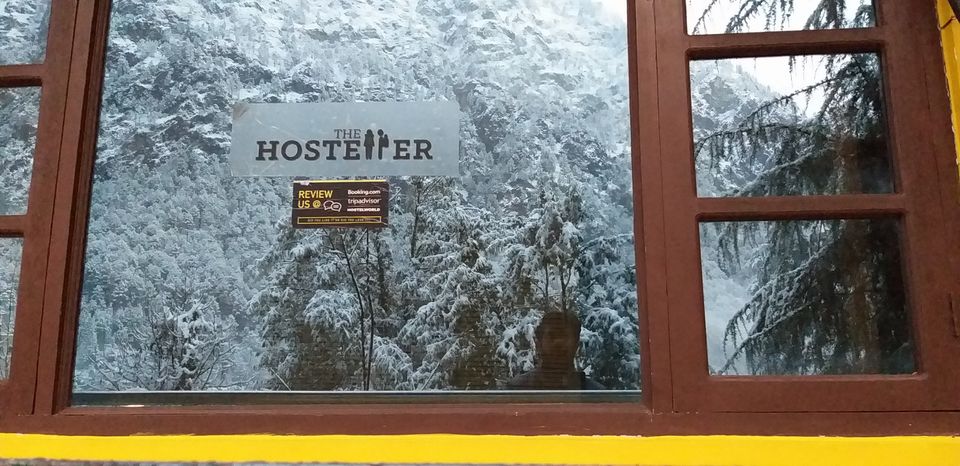 Hvind said solo travelers should stay in hostels I followed same and met a guy Hari from Kerla he works with JP Morgan group and was also on his first solo travel.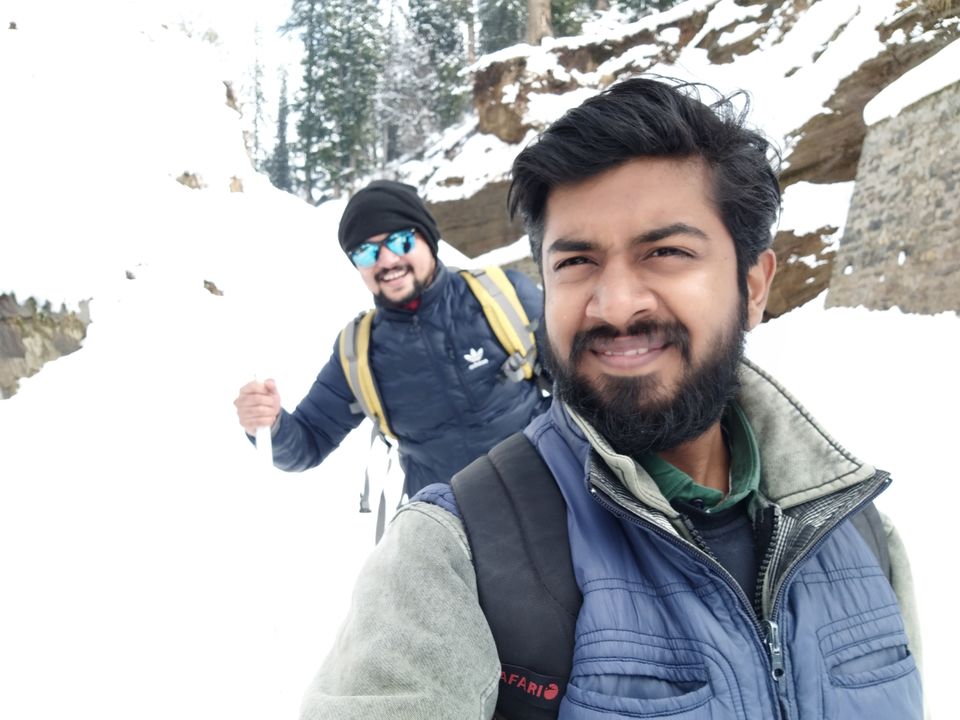 It had started snowing and we were just amazed and voice comes #letsgo and rock.
Eyes searched for the things kasol had been known for but fear could not let us ask. Though we tried and got.
My partner was down and somewhere between lost and found we just climbed a hill and reached hostel and slept.
6am in morning, Let pictures speak.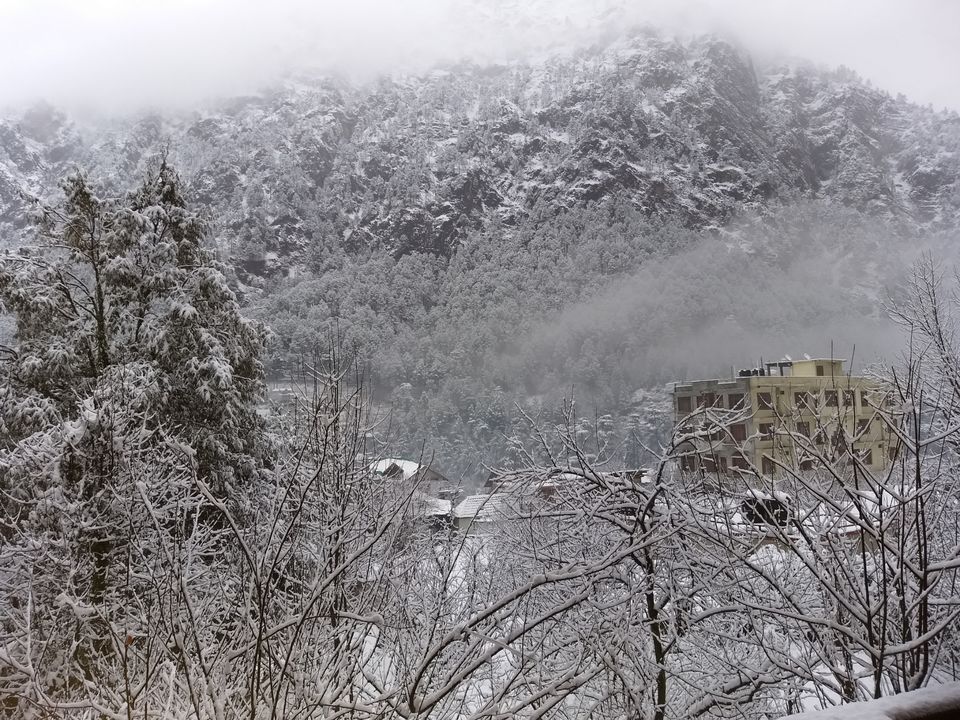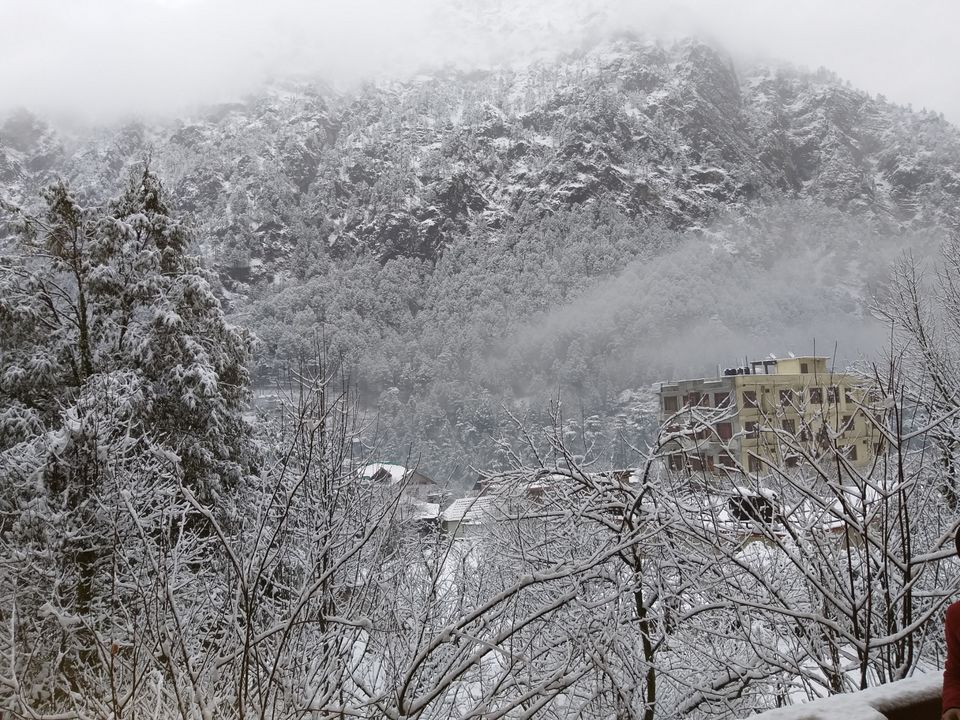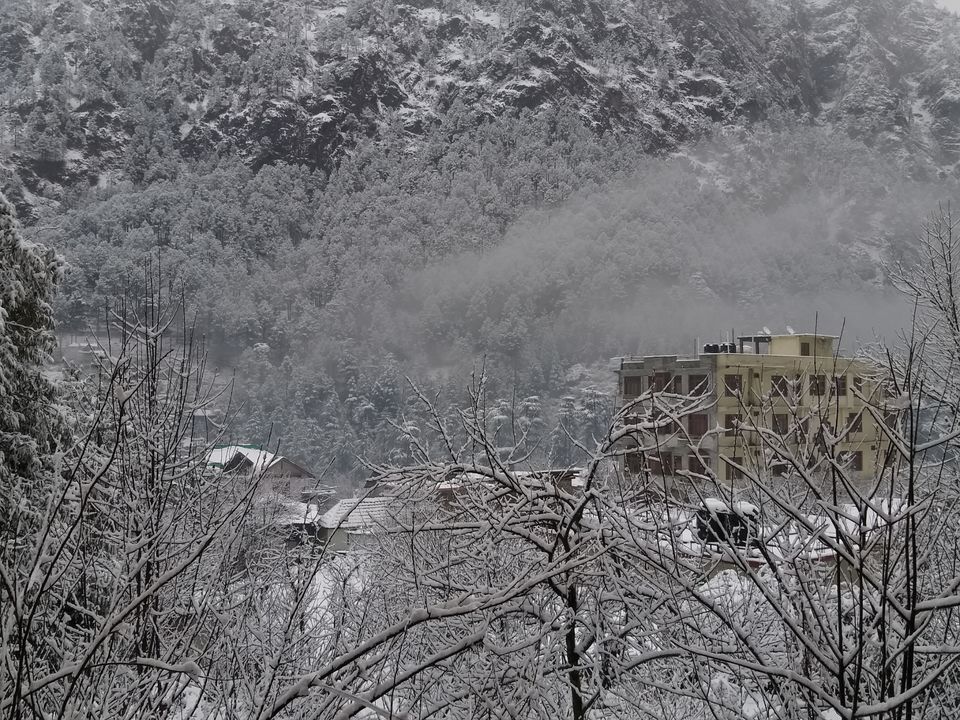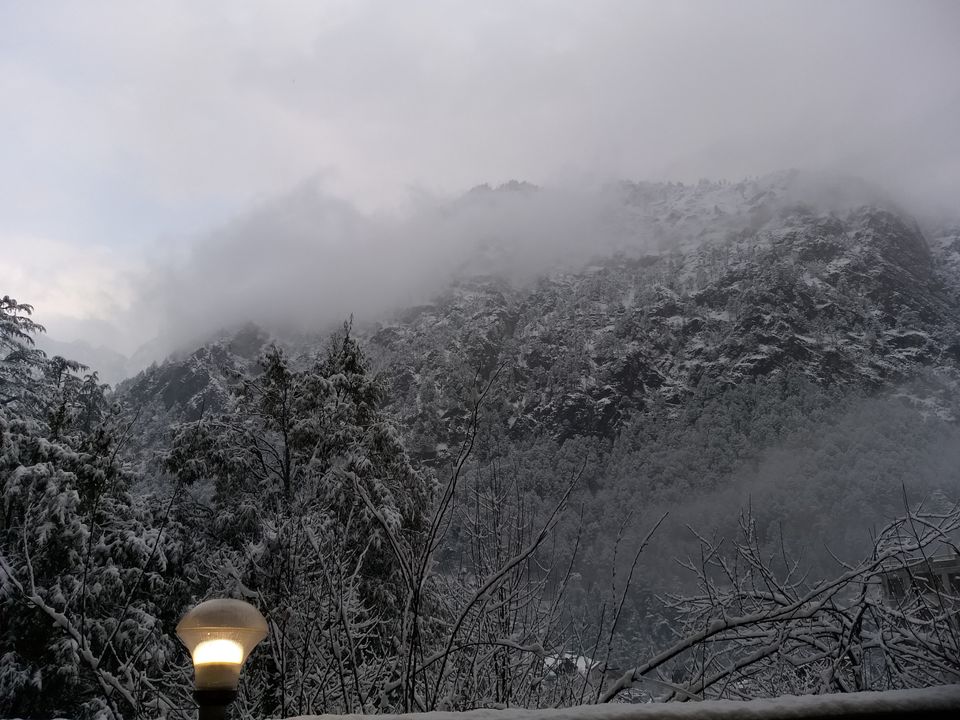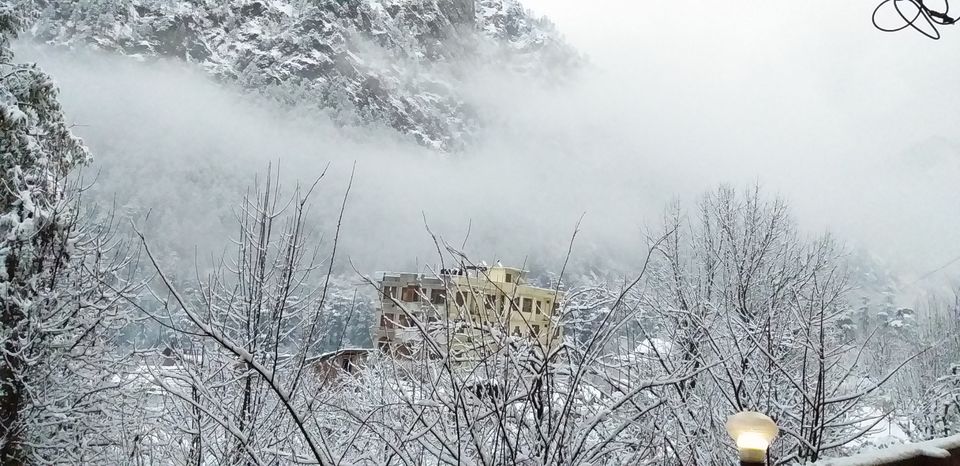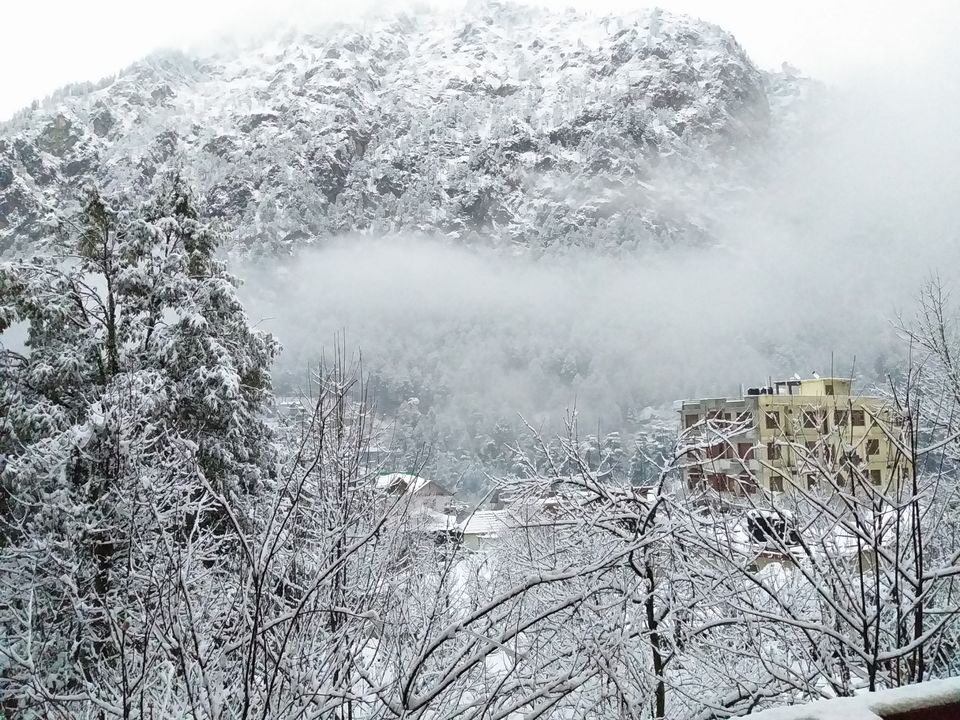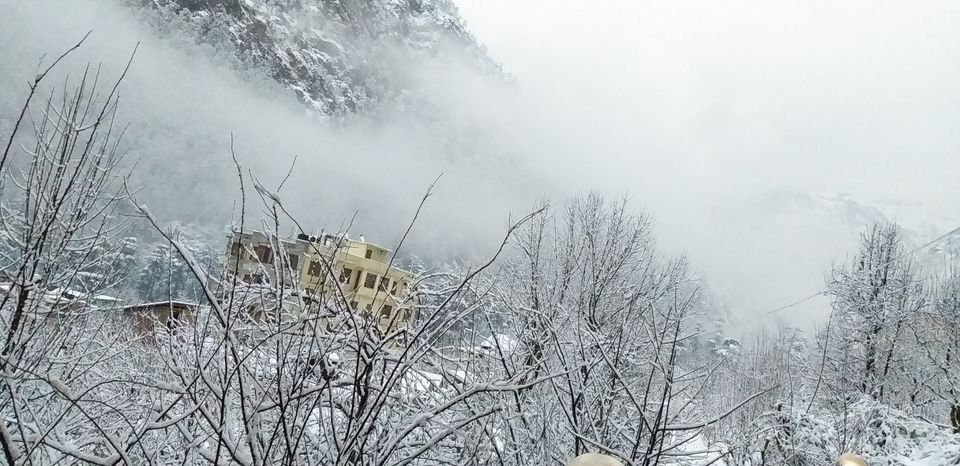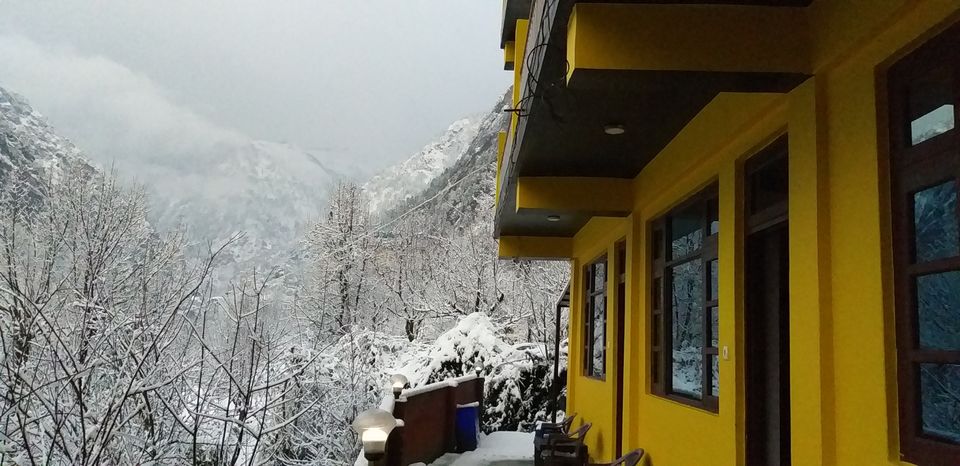 And the Journey started a cold water bath just to keep us fight with snow and light air we left the hostel packed bag and moved.
Roll in hand and camera in another and here was I enjoying my dreams to fullest.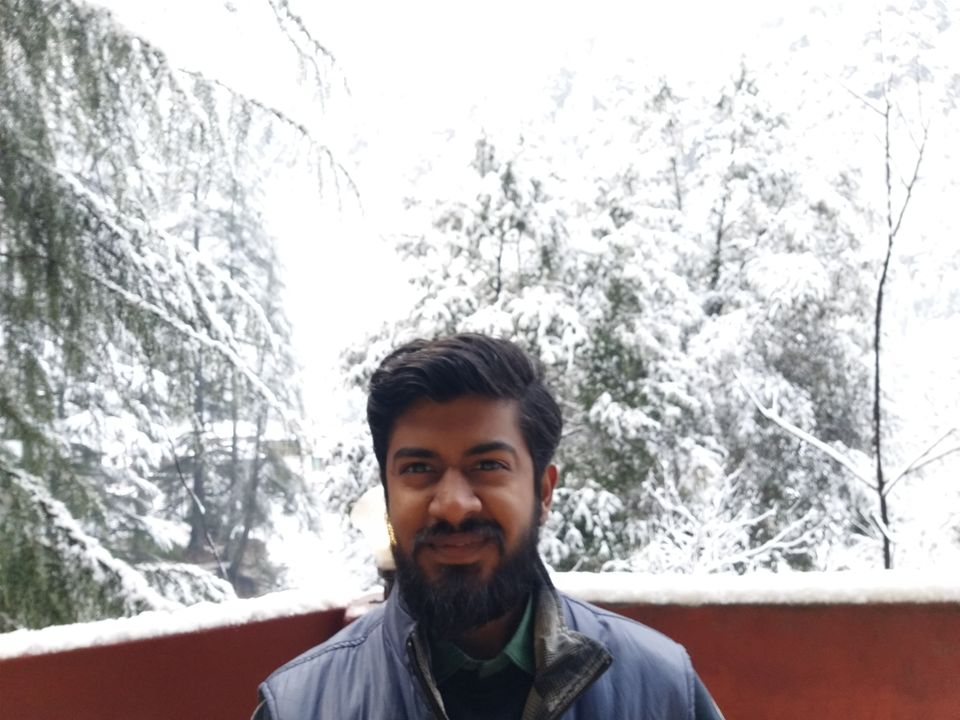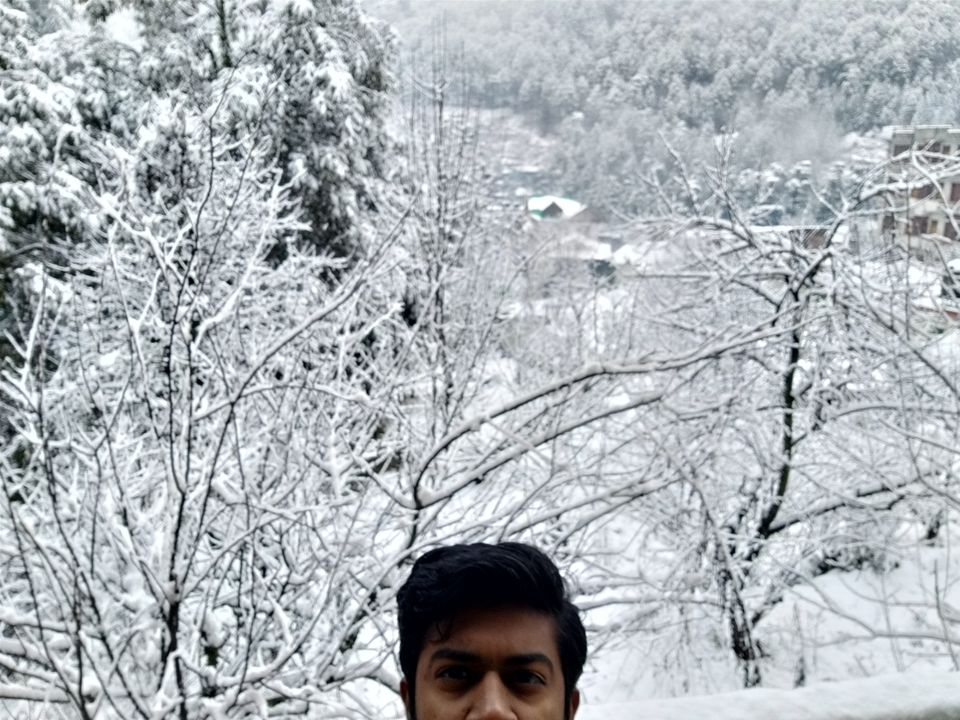 Dncing, walking and enjoying we walked towards kasol old bazar.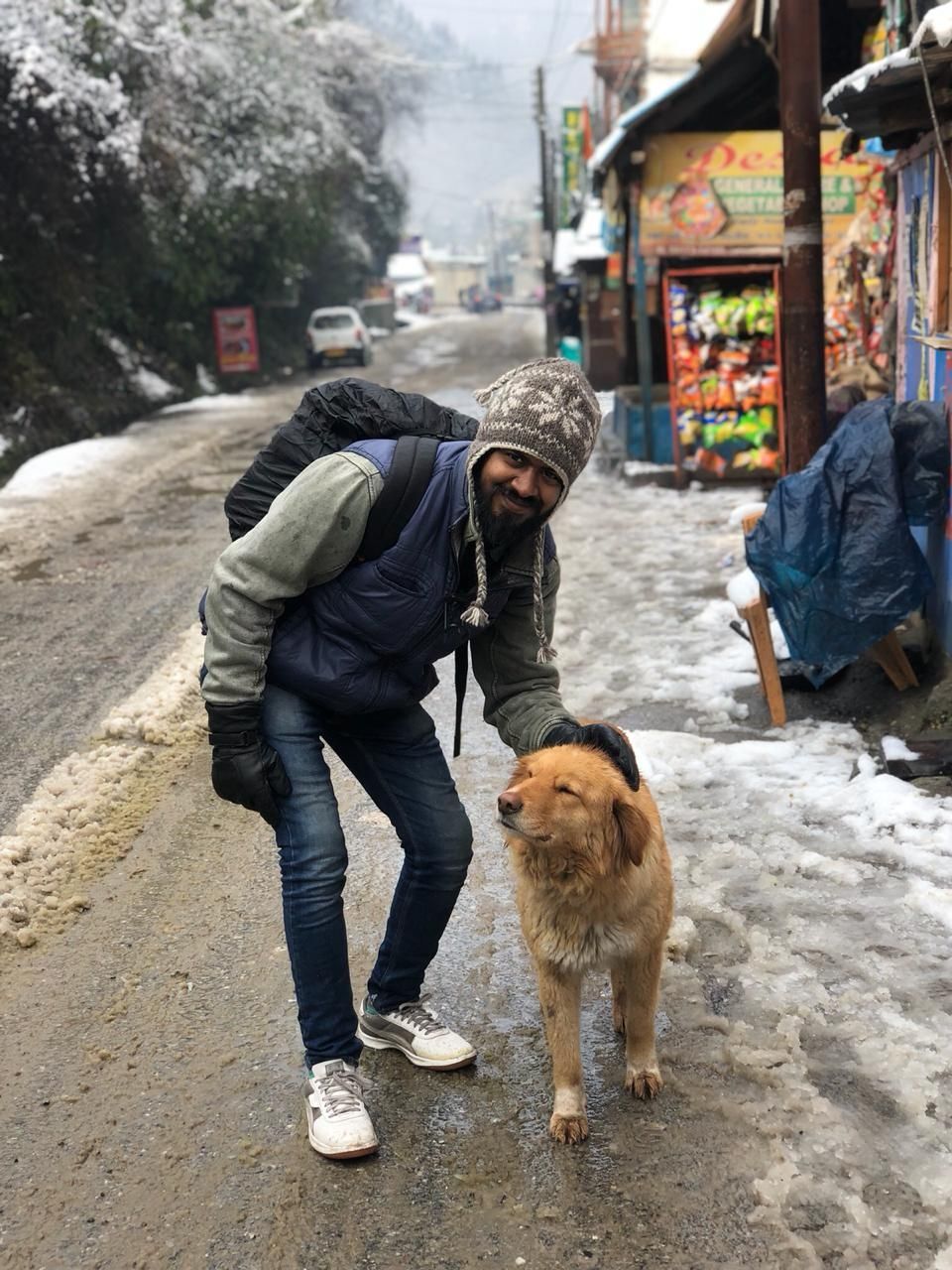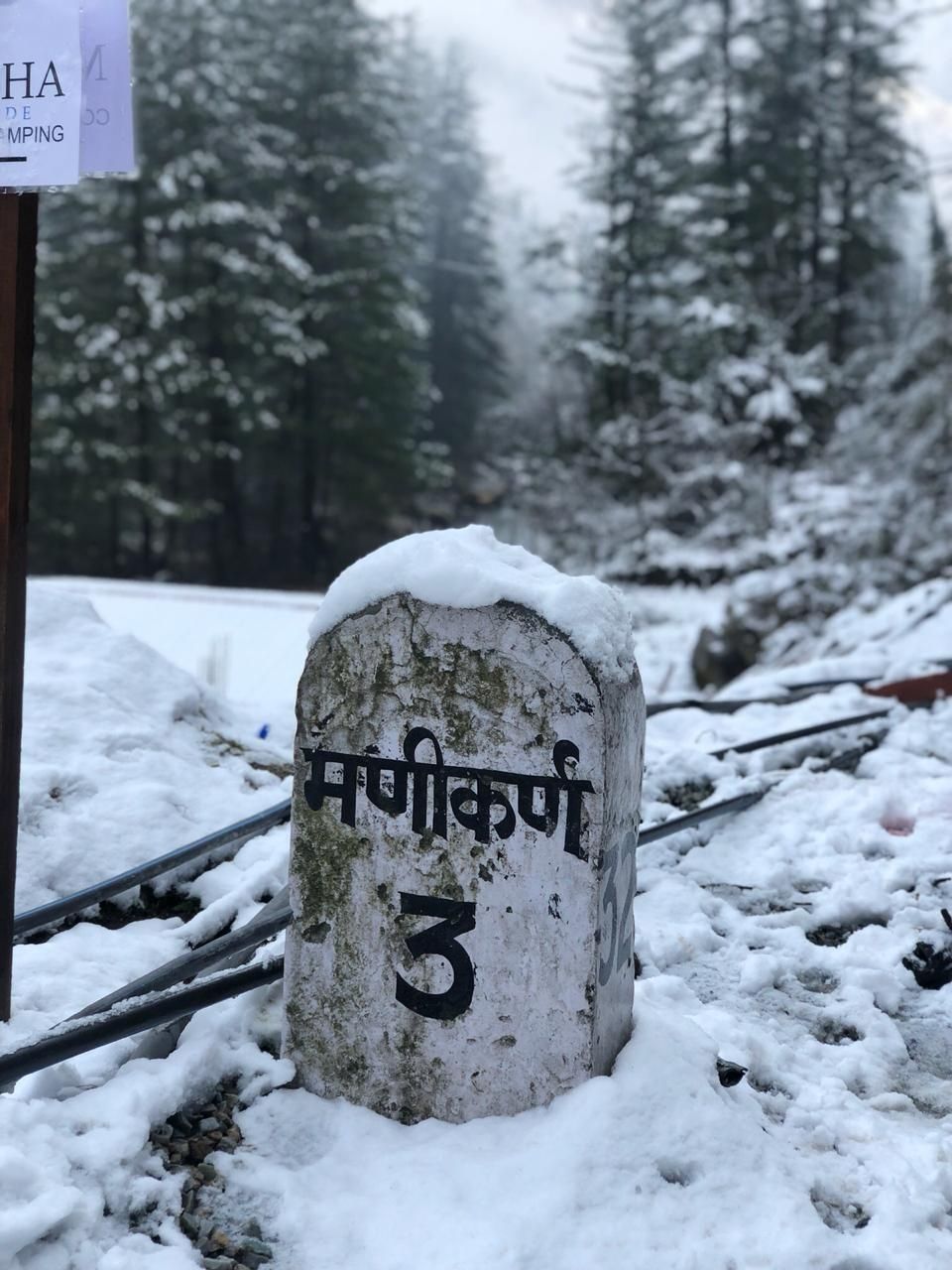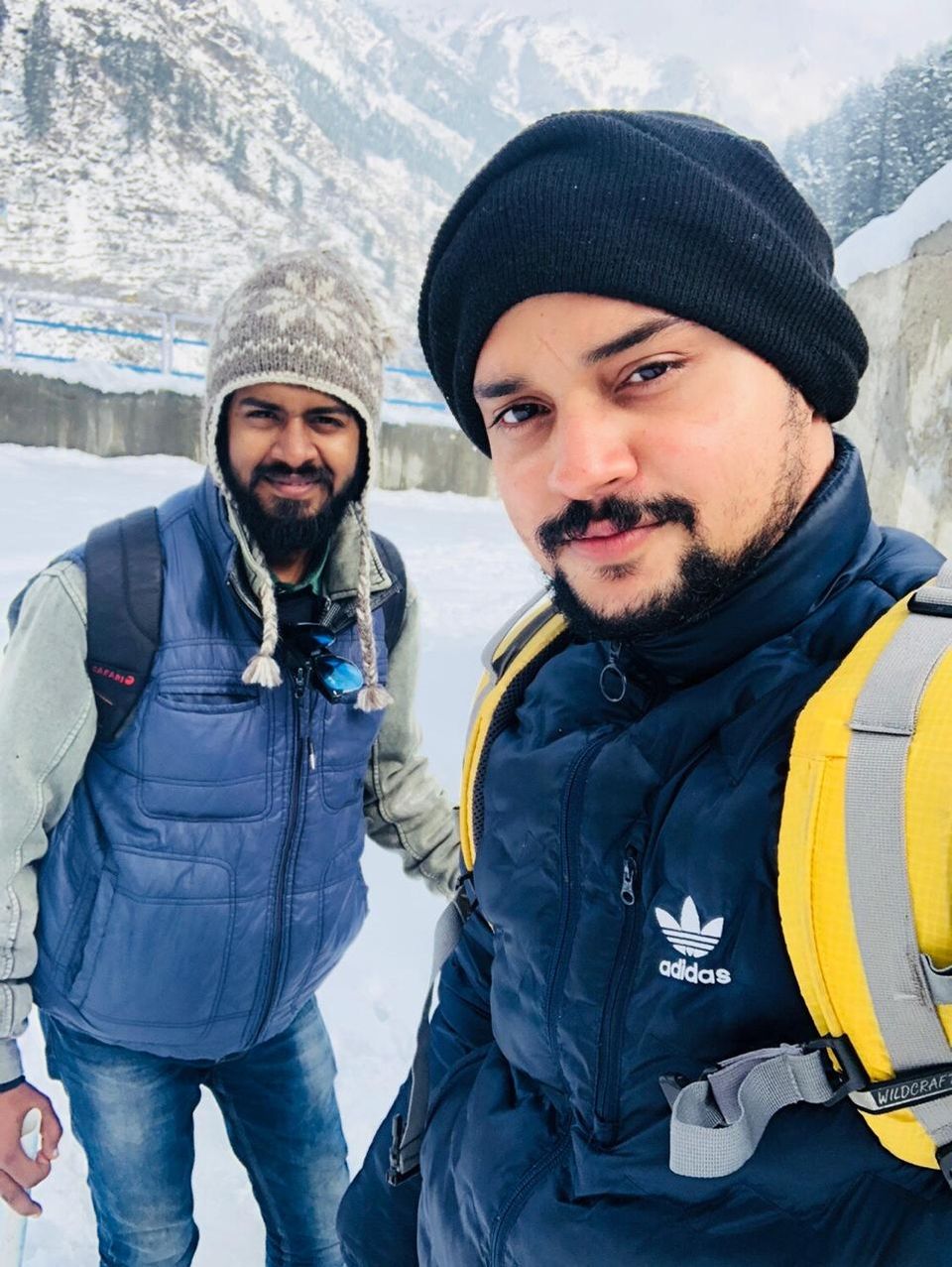 Taired walking lungs screaming take rest take rest, that's the point where arrived a Milk wan and asked(kaha jana hae) we looked at each other face and said Manikaran.
Afree getting dropped at Manikaran we slowly descend towards gurdwara and prayed.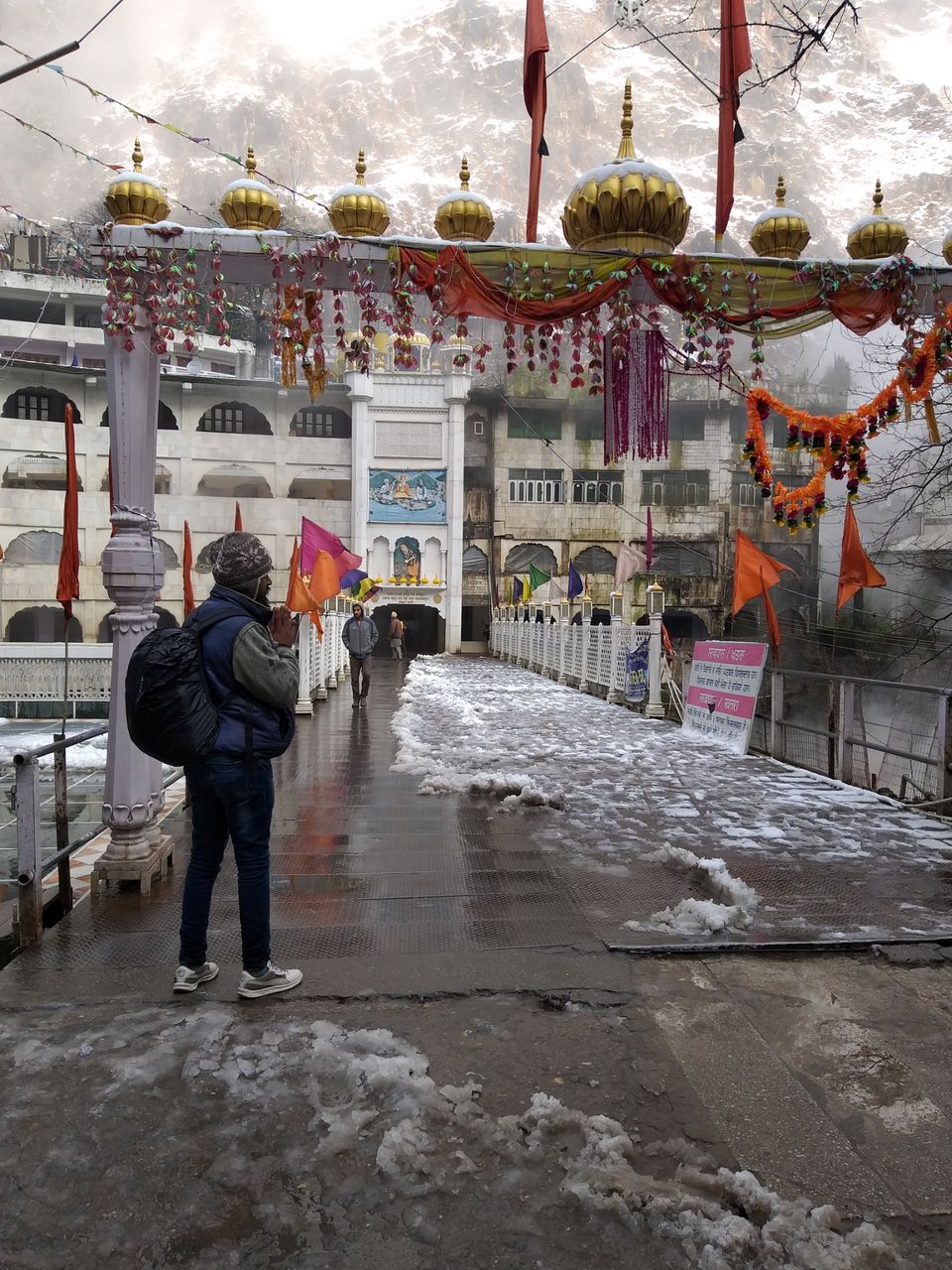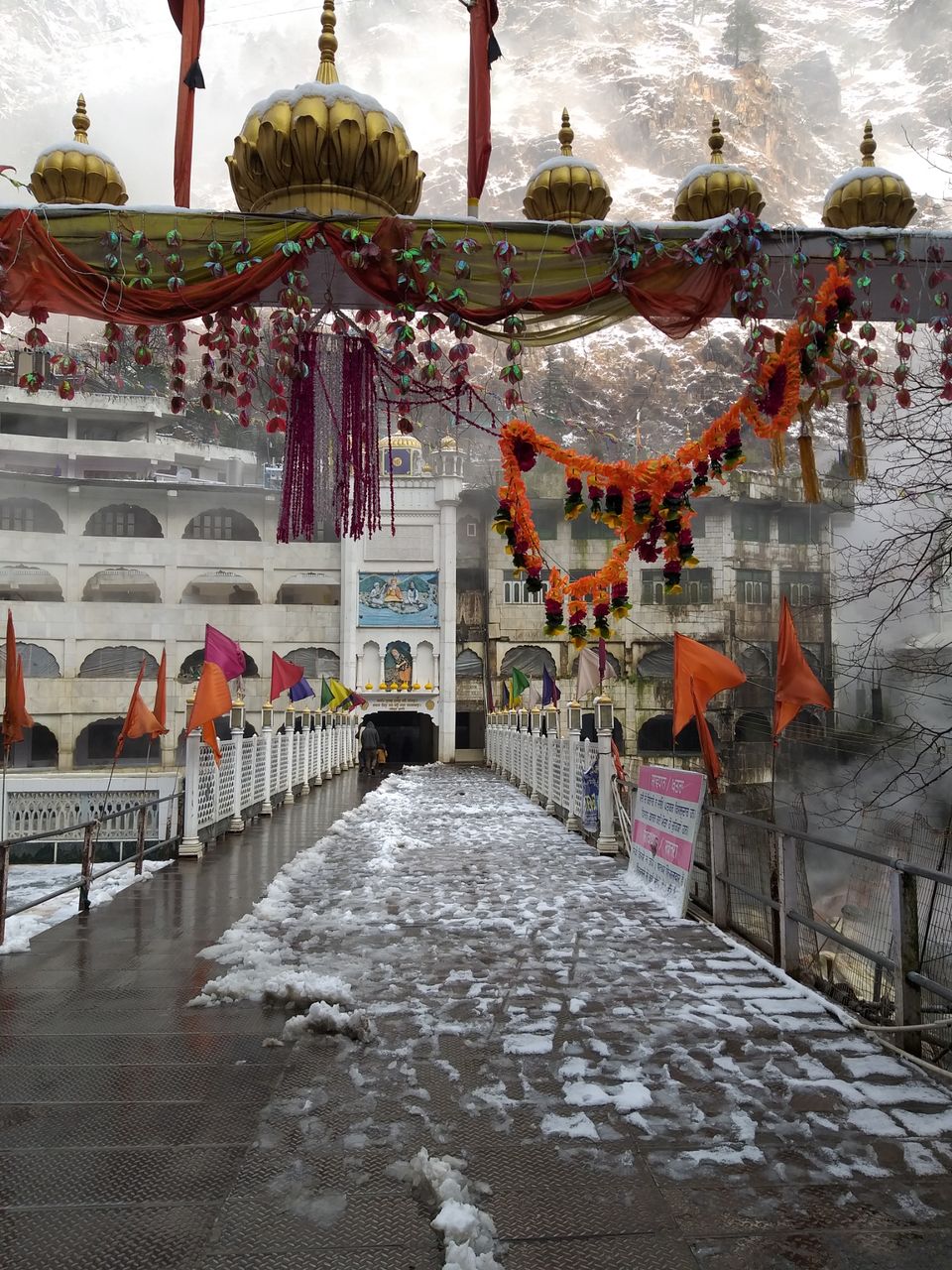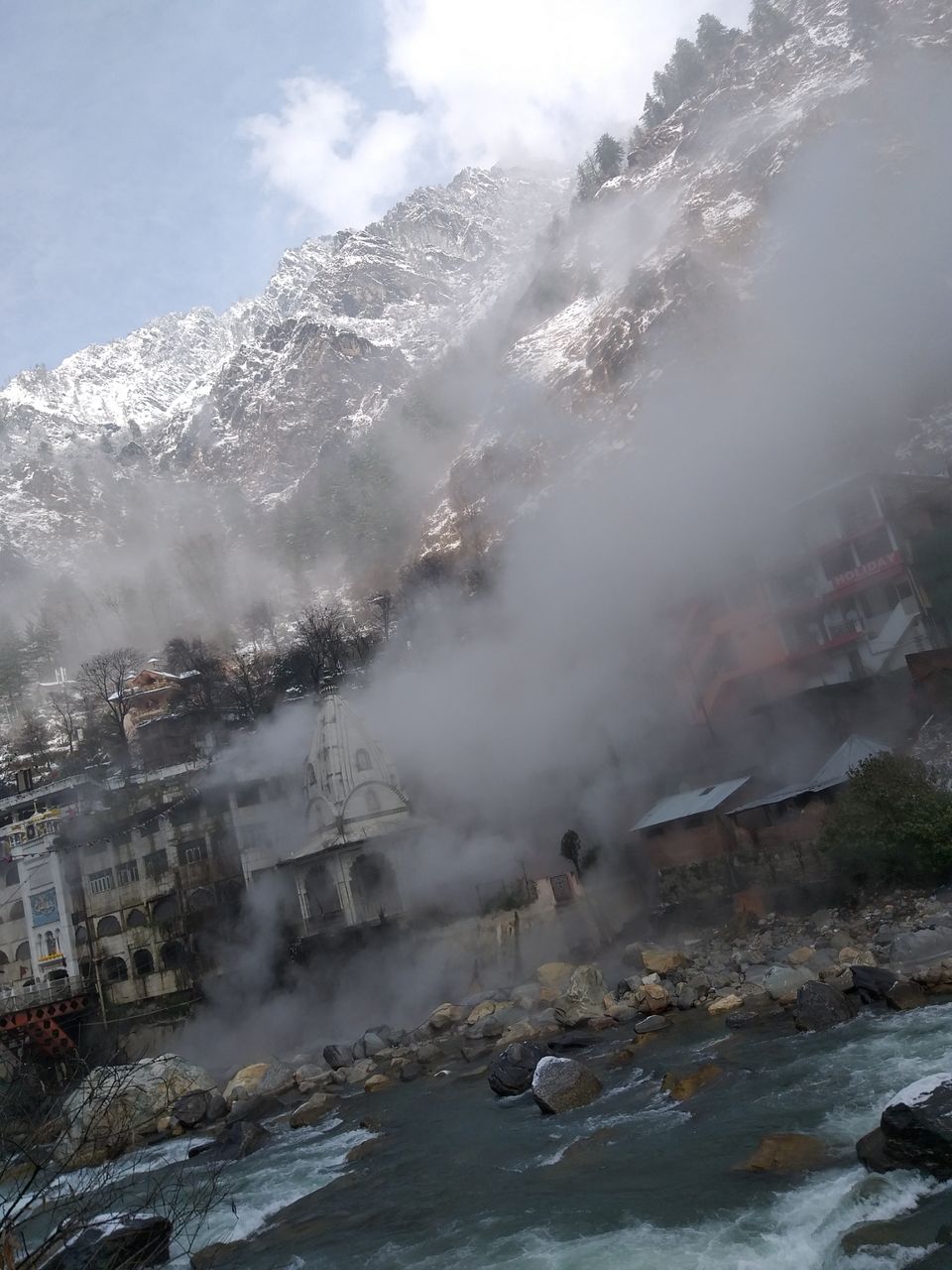 Having said that, holy waters are hard to find and we were actually in it #hotwater spring enjoying bath we packed ourselves and walked in Gurdwara, we were offered for food and tea and lately after worshipping we left to explore nearby and we halted at gurdwara where stay and food is free.
Waking up in morning again bath in hot water spring and good food we left for tosh and kheerganaga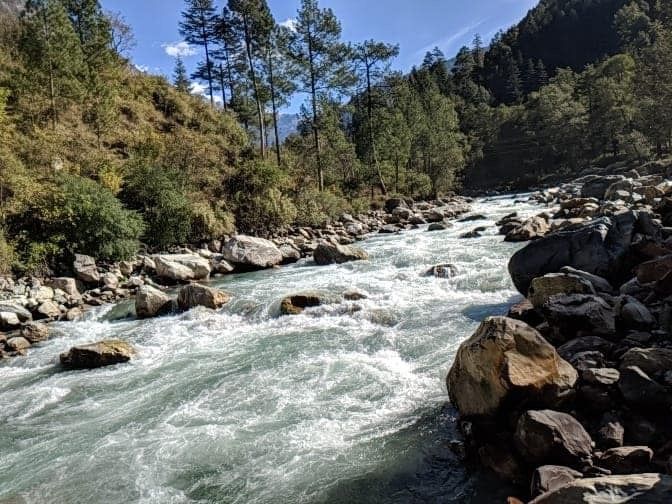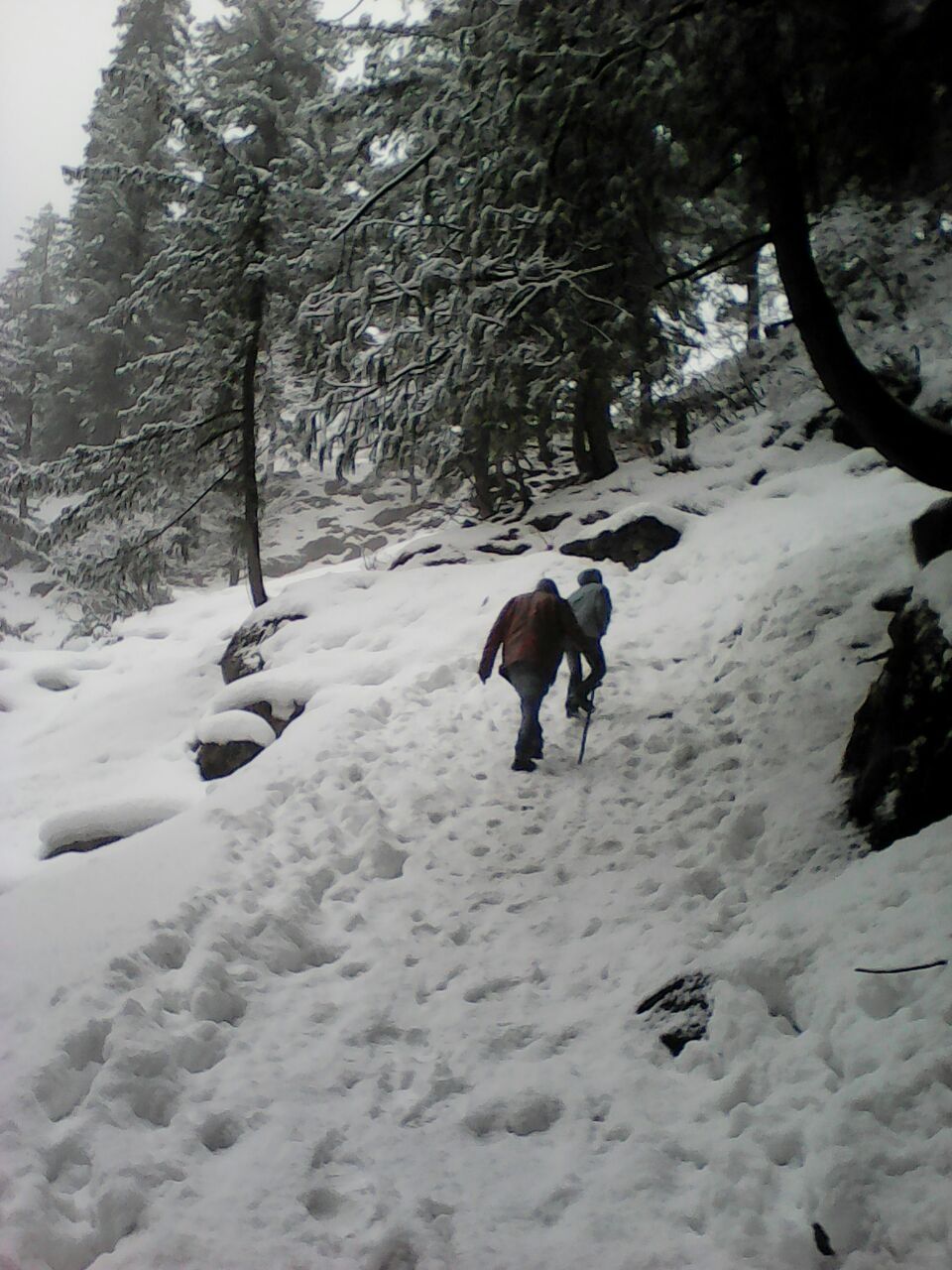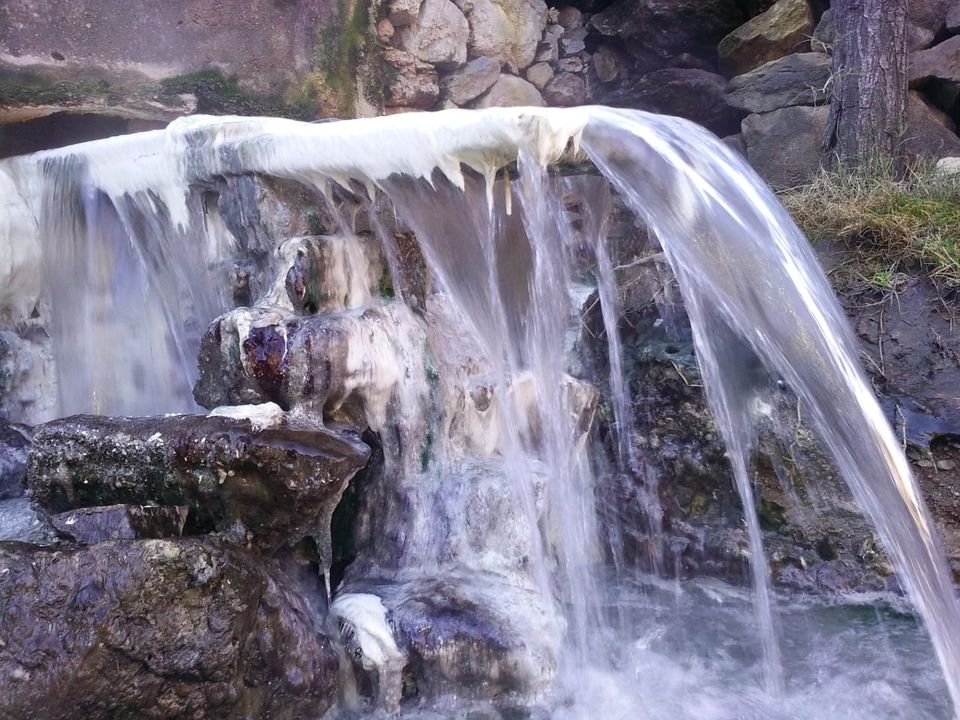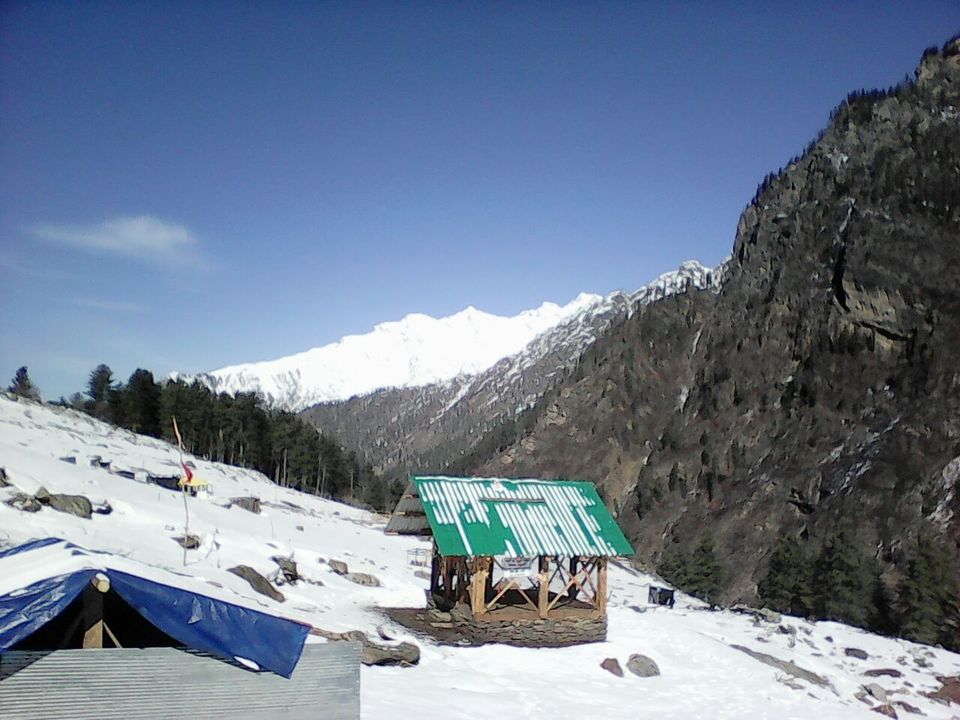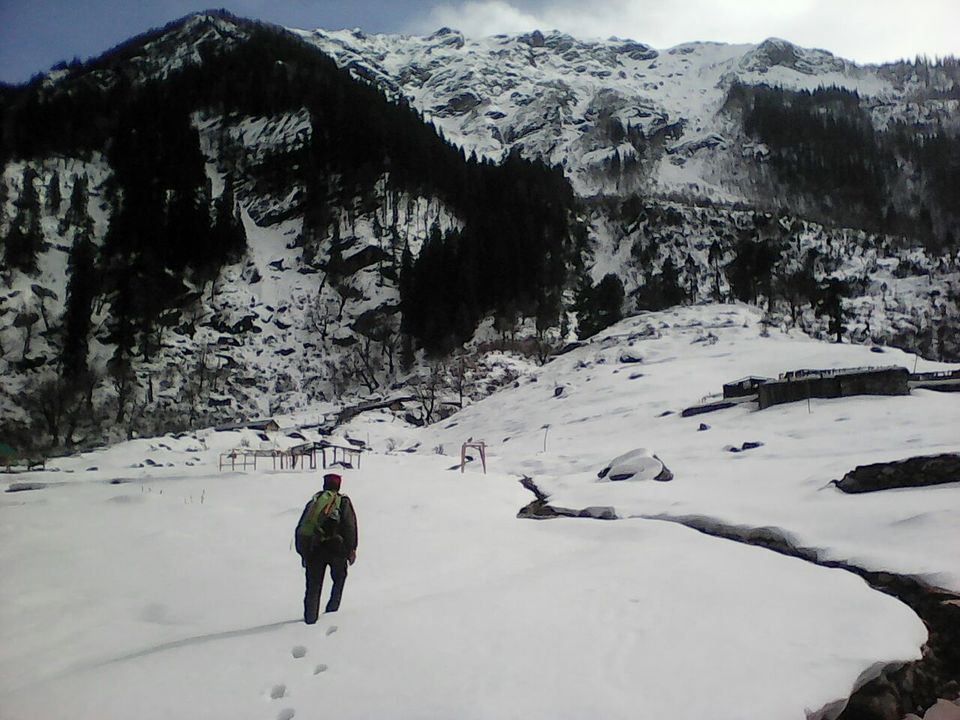 Few shots from Tosh and winter trek to Kheerganga.
Time was to stay at Kalga village. But post meeting Hariram there it was time to leave and reach Jari for next day.
At that point I did not know that the best was yet to come. I had been looking forward to Malana.
So I decided to leave Jari before sunrise, in order to reach Malana just in time to see the perfect shades of high meadows and snow clad mountains.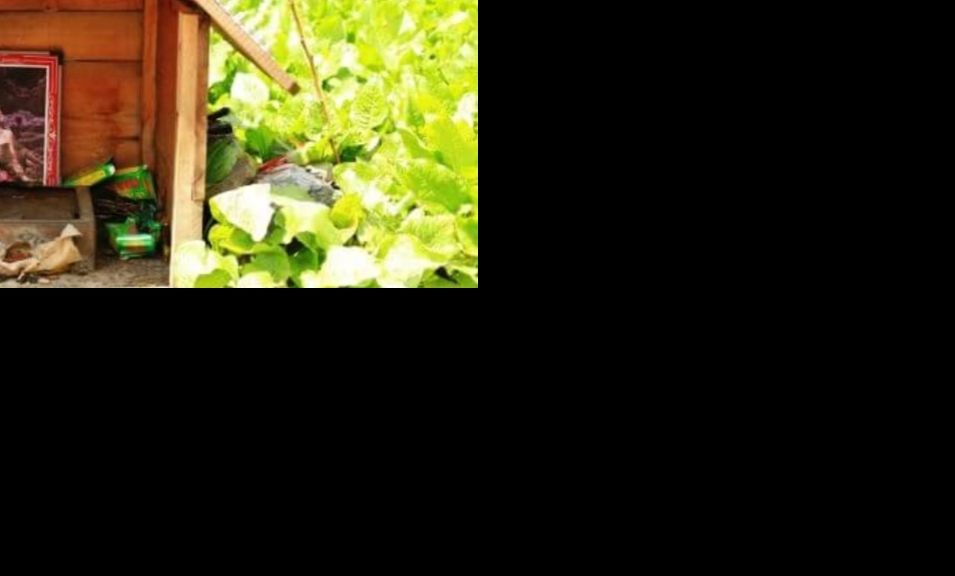 Village is actually famous for this very feature. The place grow the finest weed in the India. Malana is famous for 'Malana cream', a strain of Cannabis hashish, which has high oil content and an intensely fragrant aroma.
As we were dropped at dam and started trekking, it started to rain and we started walking towards the village The beauty of malana did not hit me at once. It was during my 3-km walk around the village, with low-hanging clouds, the mountains and the rippled green grasses of famous weed that I realised how deeply I had fallen in love with it. Even now, when I close my eyes sometimes amidst the distractions in Jaipur, I am instantly taken away to Malana—to its peace and beauty.