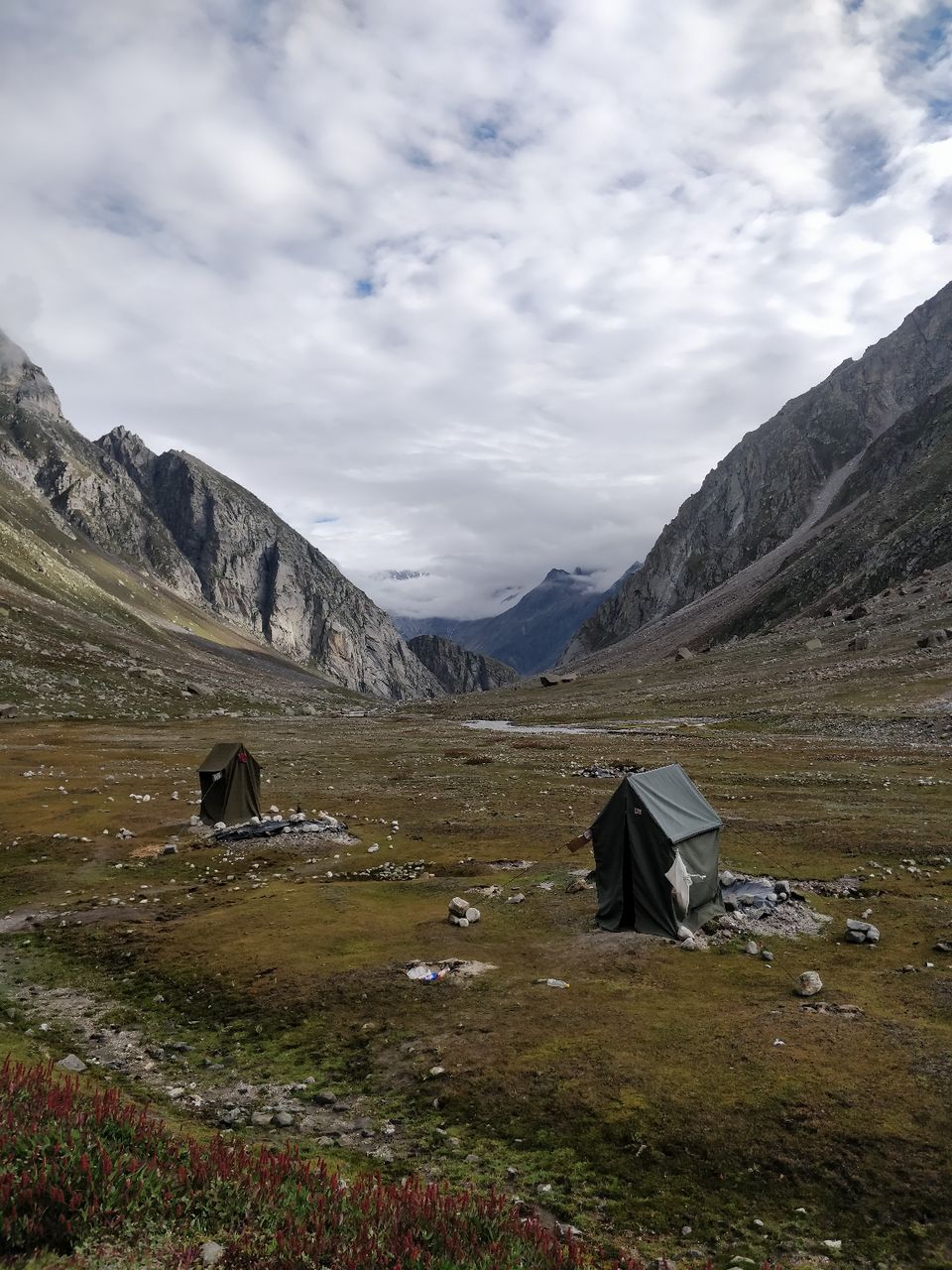 Me and 2 of my friend suddenly planned for Hampta Pass trek and we wasn't really ready for the trek at that time. It was around 2 PM in the evening that we started packing our bags and by 6 PM we have to leave for Chandigarh by bus from Haldwani. We somehow managed to pack our bags and headed over to the Bus station and boarded our bus to Chandigarh. That was the start of our journey!
The the real fun begins from day after tomorrow! ❤️
Reached Chandigarh by 9 AM. Looked for another bus from Chandigarh to Manali. Loaded our bags in the bus and off we go again. After 30 hours of bus journey we reached our base camp at 15 Miles ( 10 km before Manali ). Done the formalities of the trekking companies and got our tents. We had our dinner that night and introduced ourself to the group and slept.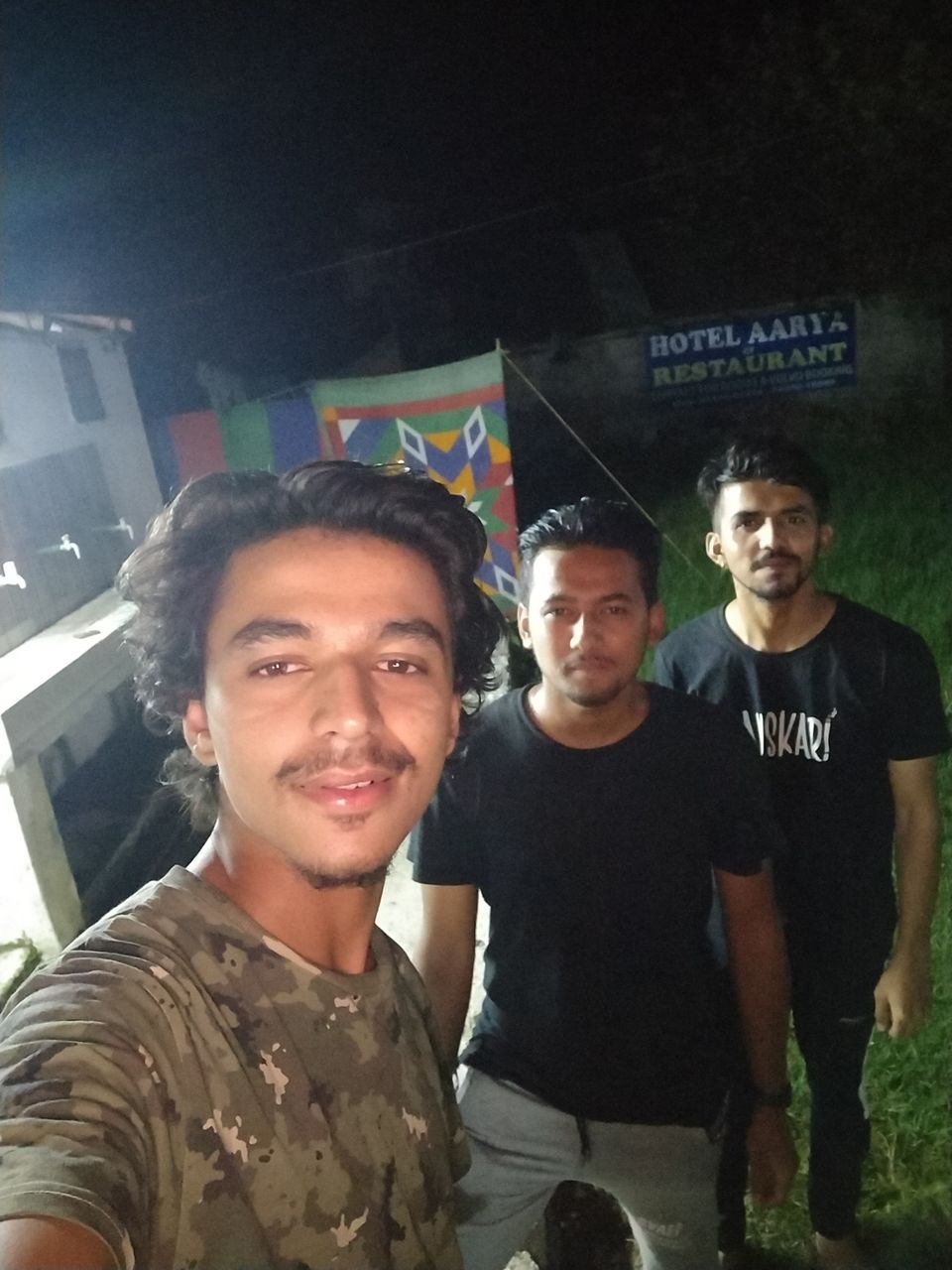 Hampta Pass and Chandrataal Lake - A perfect trek to get close to nature ❤️
On the 3rd day of our journey we were told to get up early morning for the acclimatisation walk and exercise. Got up early morning, was done with the exercise, packed bags, and got ready. It was still time for introduction as the whole group wasn't completely there the last night. Done with the introduction part and it was the time to go. We trekked about 5km that day in the village. Here are some pictures from that day :)
We came back from the walk around 1 PM had lunch and rested that day.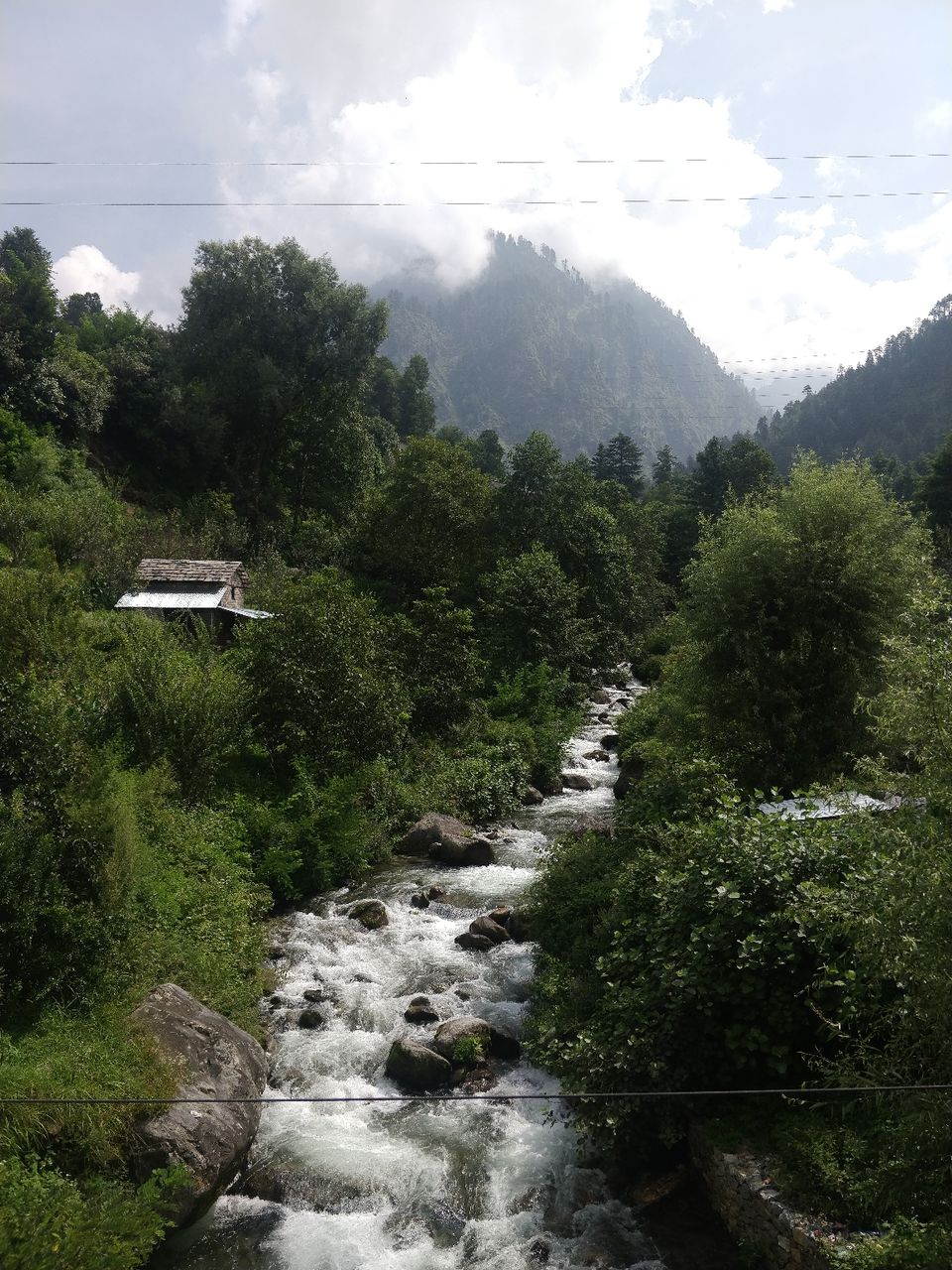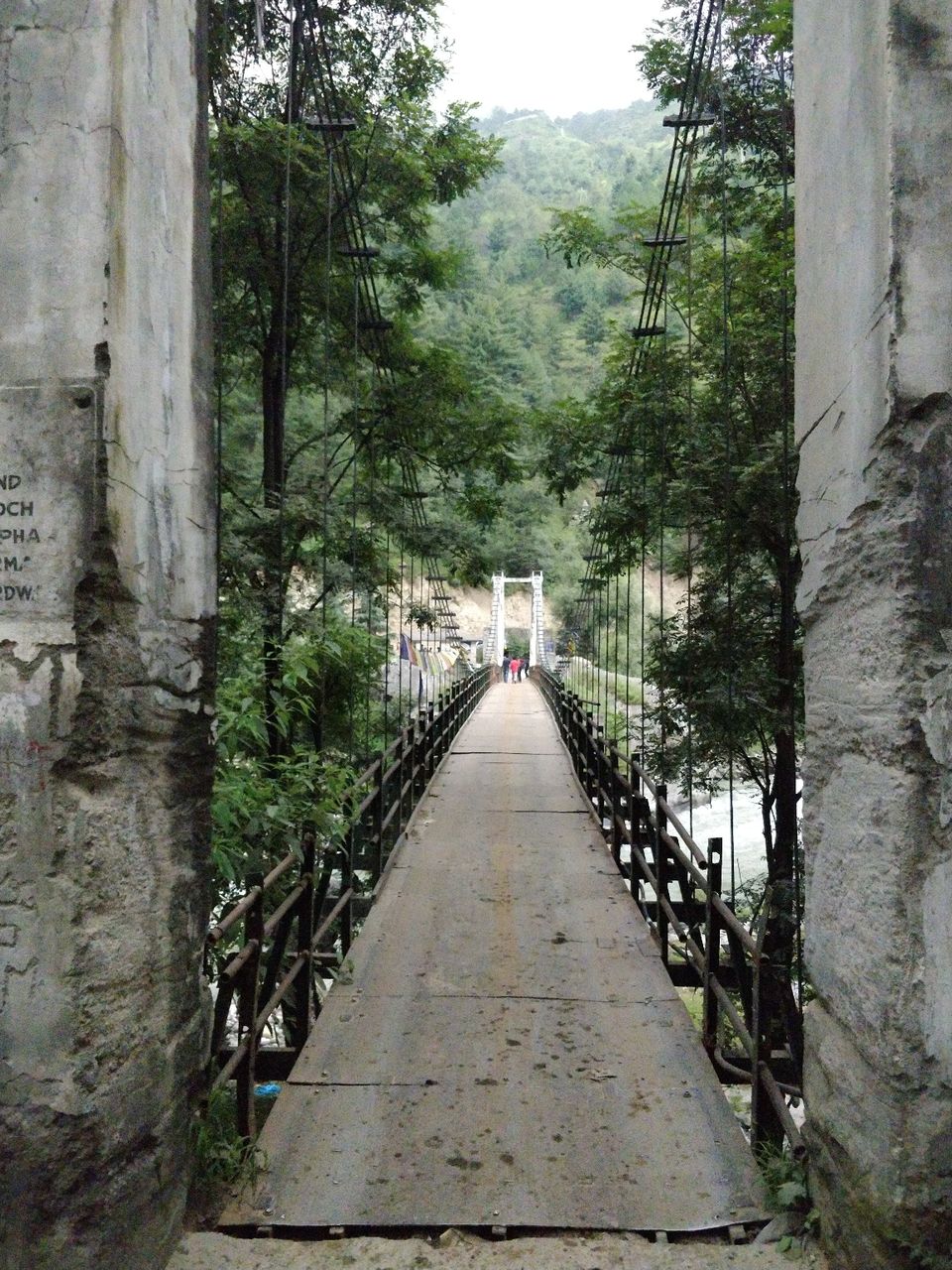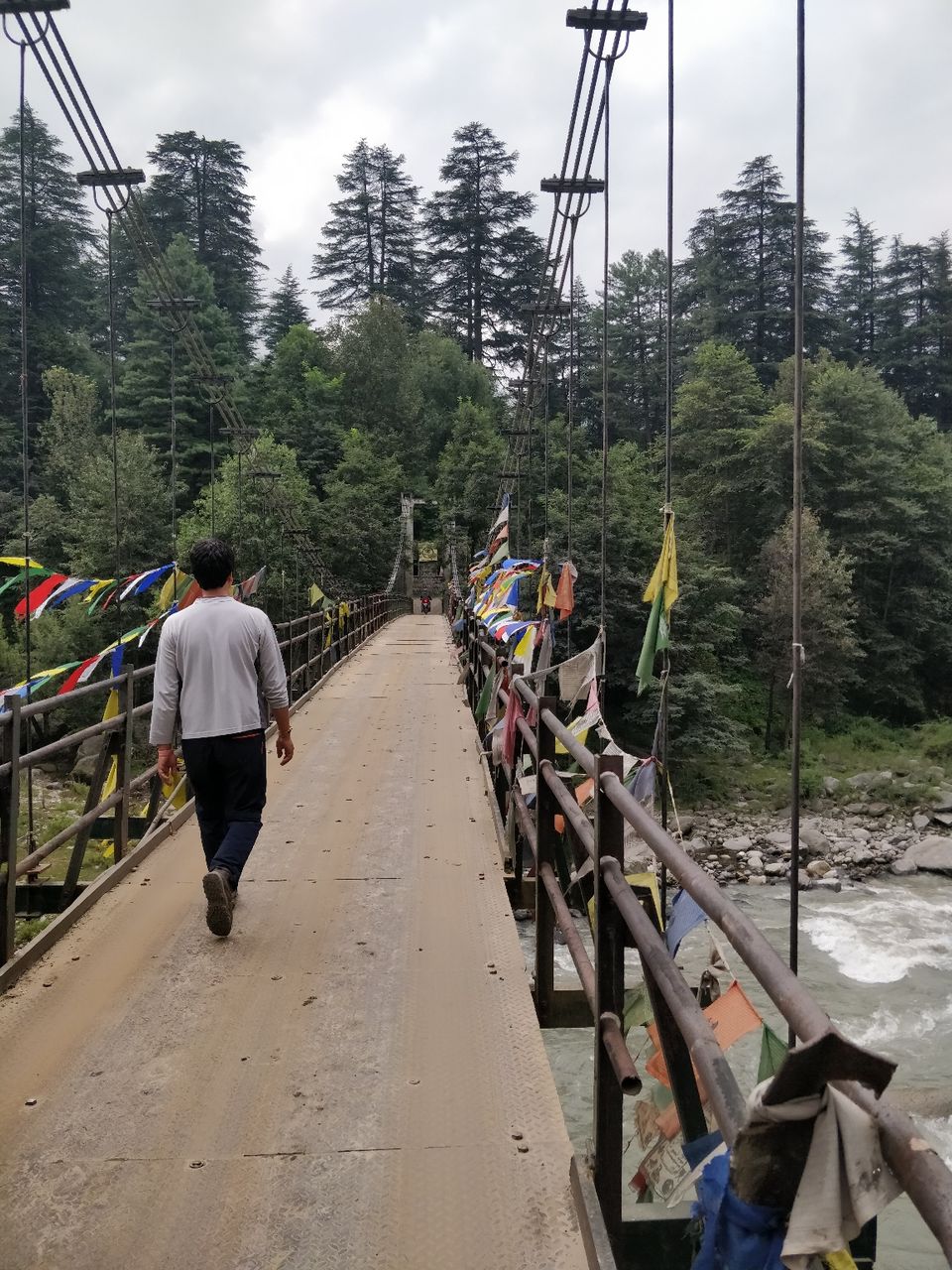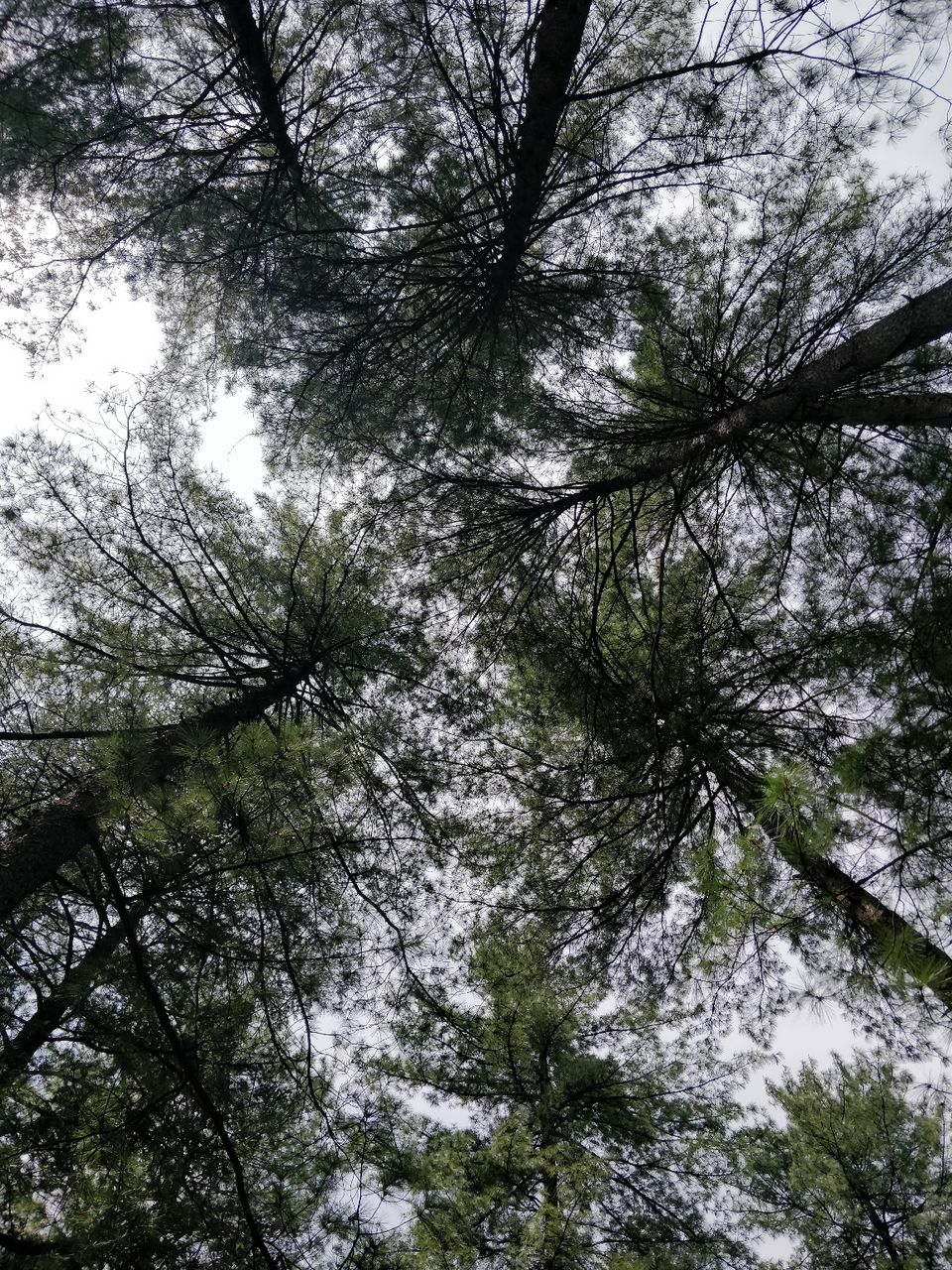 It was the day when the real trek came to action. Got up early, packed our bags and whatever was needed camera gadgets and all but unfortunately couldn't take my drone with me this time up to Hampta because of some shitty rule of the travel agency. We gave the extra luggage to the travel agency to get it locked. We were a group of 25 peoples and the bonding between us kept on growing day by day :) We were like family to one another. We left the base camp that day by 8AM to reached our first camp at Sethan.  We trekked across some beautiful village of Manali and took a hault for lunch at a very beautiful place. Thw wind was blowing, and the sheeps were grazing, water was flowing and we were having Maggi with a cup of tea ❤️ A perfect combination.
Our forst camp was not too long from the place we had our lunch so we were chilling at that place. And after 1.5 hours we started to trek again and reached our first camp at 3 PM. It was cold out there as we already had gained height. It was 8860ft I guess above sea level.
Had tea, snacks and our dinner that day and nobody was tired enough to sleep 😂 So we played games, listened to stories of one another and slept around 1 PM because the next day was tough enough to trek.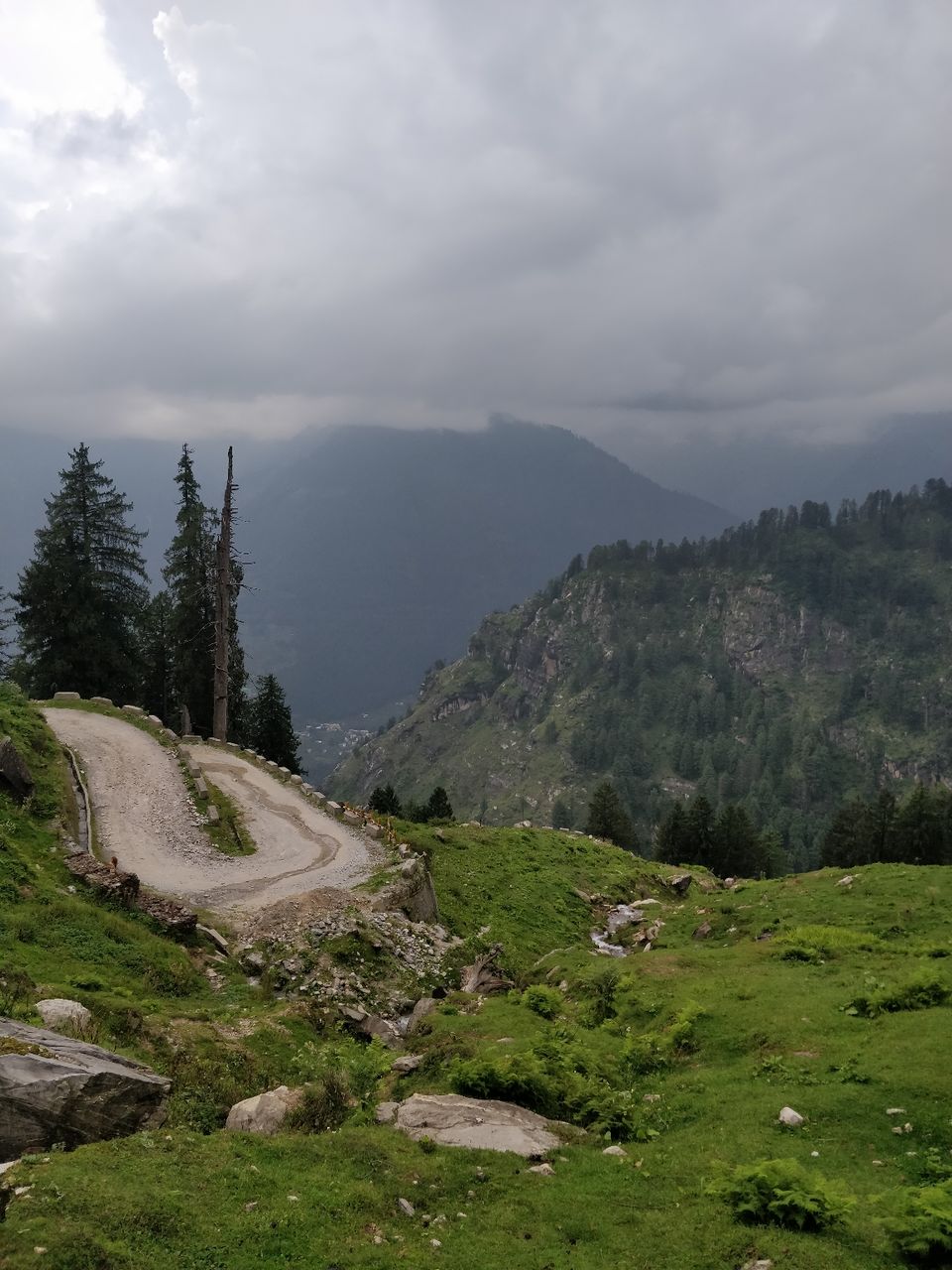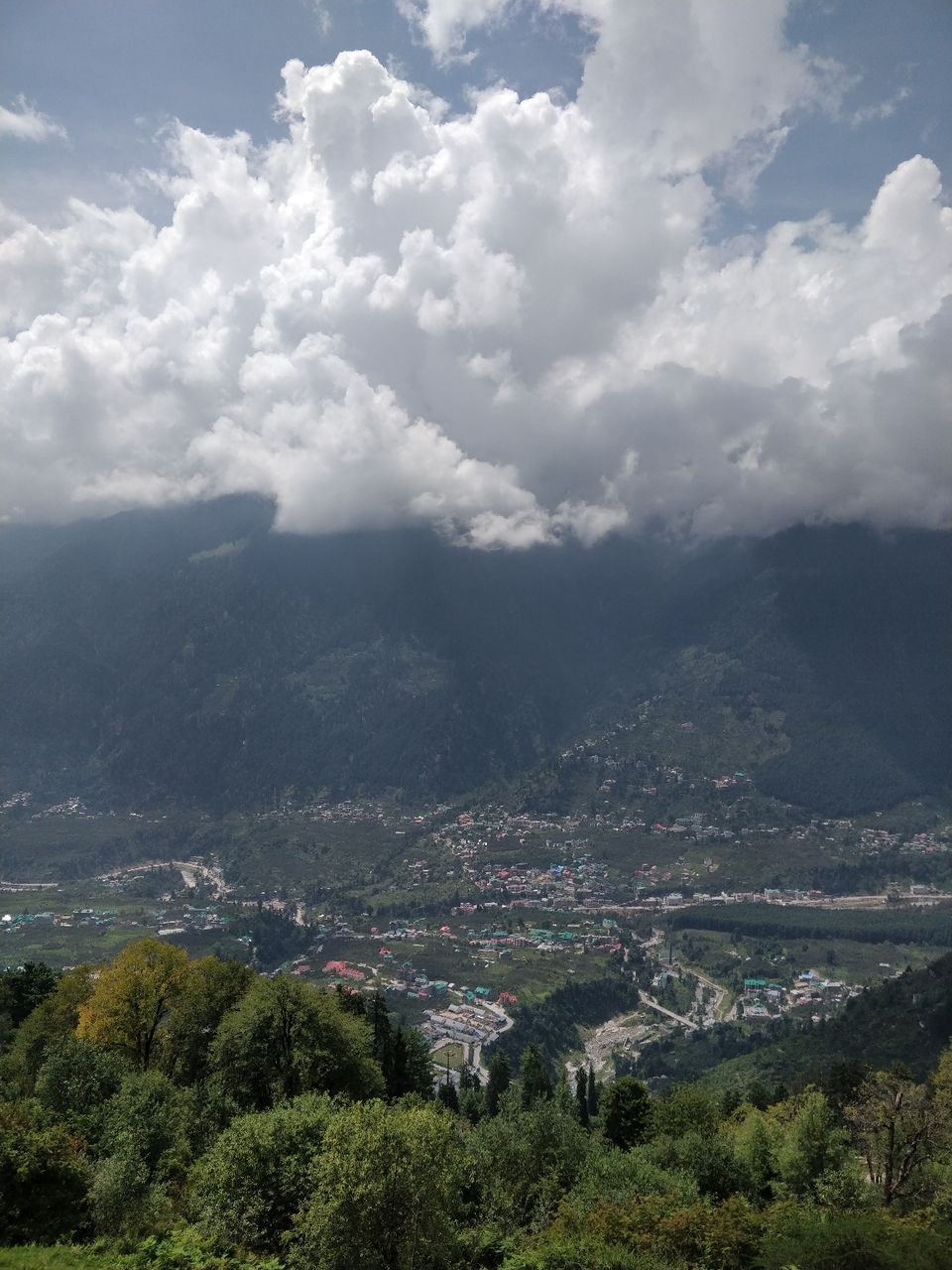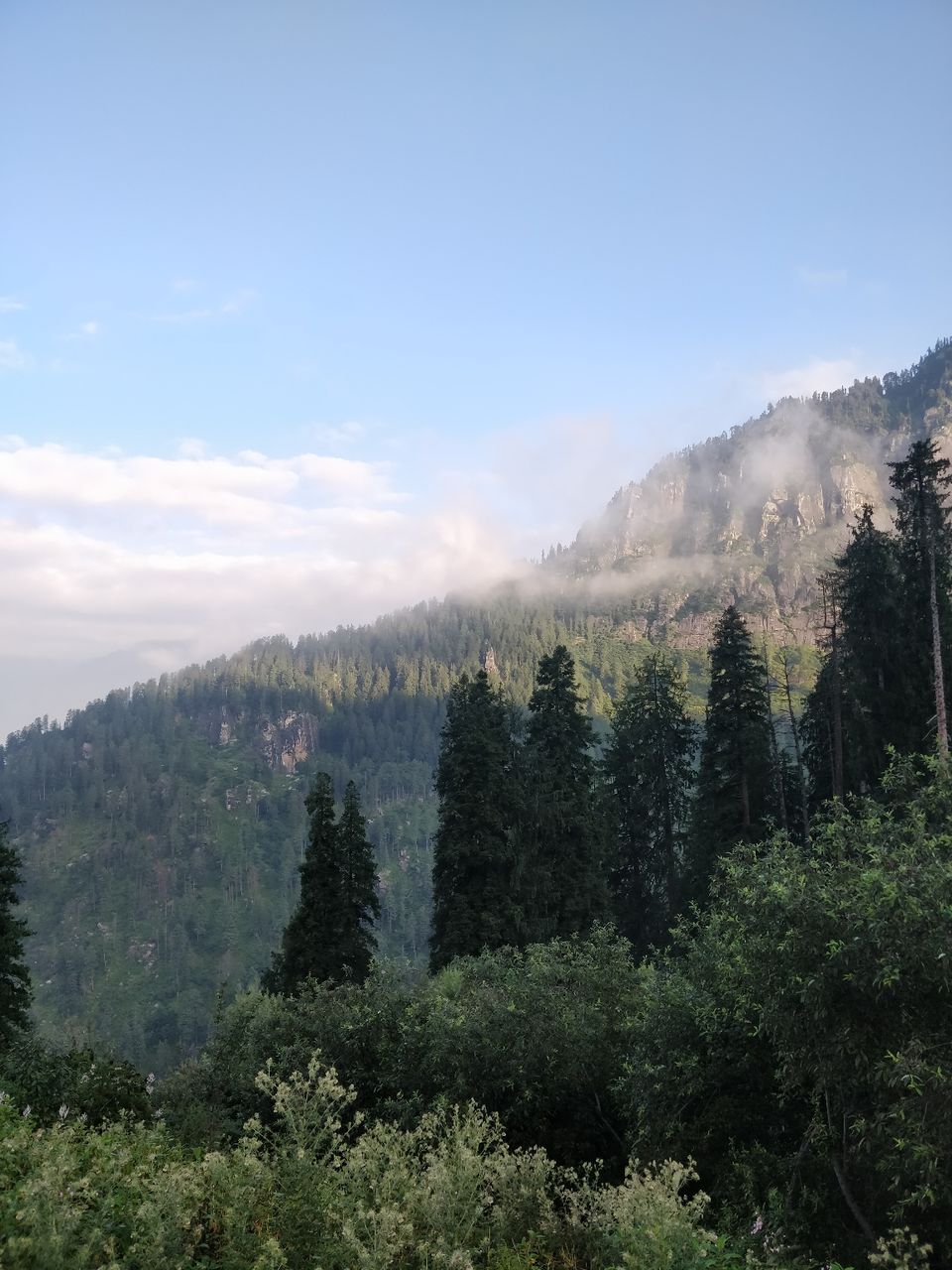 Now all these days waking up early in the cold weather was a task for all of us. And we somehow managed to win all those tasks 😂 This was the last time we were in network zone and had electricity after this we were cut from the rest of the world. No electricity and no network nothing. So we again charged all our gadgets before leaving. Packed our bags, had breakfast, packed breakfast and left. But before that took a group photo with our camp leader 😂
We group of 25 made our way through the forests and the villages and the rivers.
Hampta Pass isn't the difficult treks do to just go with the flow and aim for the top you'll definately do it!
The main work for us during the entire trek was to get up, eat, pack and go 😂 We were continuosly trekking towards Hampta Pass and stopping to eat lunch and then again trekking.
So this day of our trek we had our lunch again at very beautiful location called Jobra 😍 Peaceful and serene.
The river rani was flowing in front of us and we could hear the sound of the flowing river, and the birds chirping ❤️
After having lunch we headed again to our second camp at Chikka ( Around 10000ft. )
Reached Chikka around by 4 PM had our evening tea with snacks and later gone to a nearby waterfall that day to shoot some pictures.
We were talking about life and all and by the time sun had already got down so we came to our camp at 6:30 and had dinner by 7PM. Organised a small get together at 10000ft. where we played Dumb Charades (had lot of fun, seriously)
It was 9:30 we were back inside our camp and no one was feeling sleepy even after trekking 9 kms per day, so we sit outside in the cold and talked to each other about their life.
And later slept :)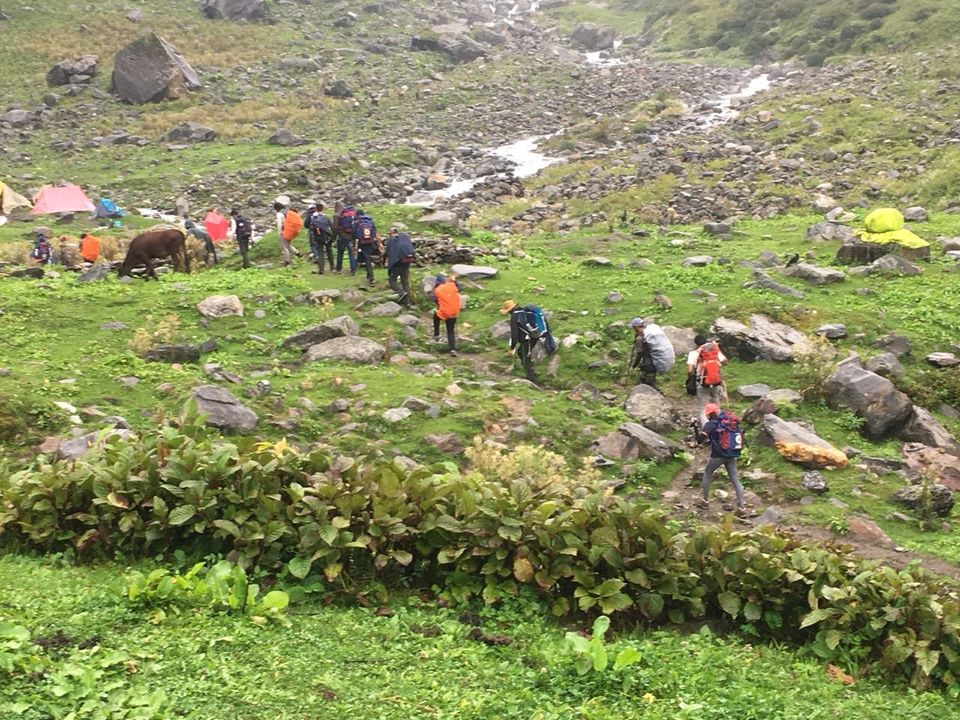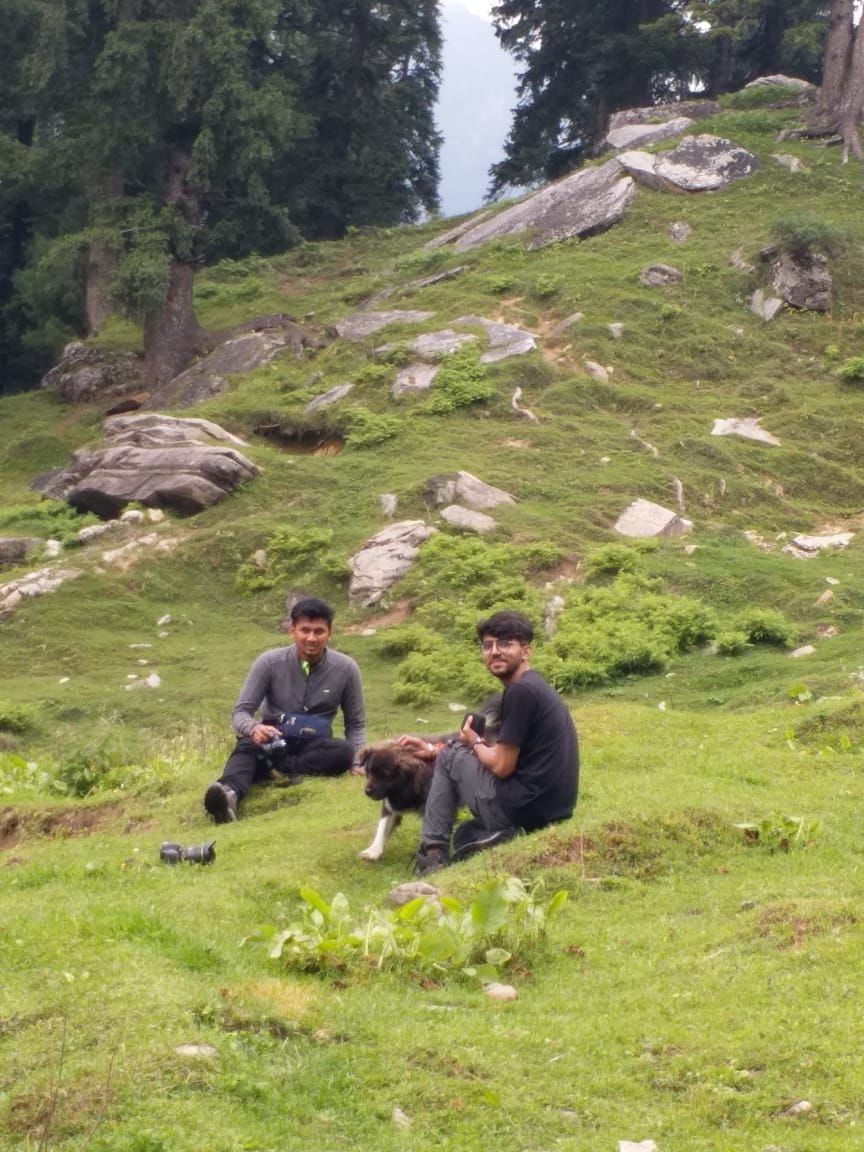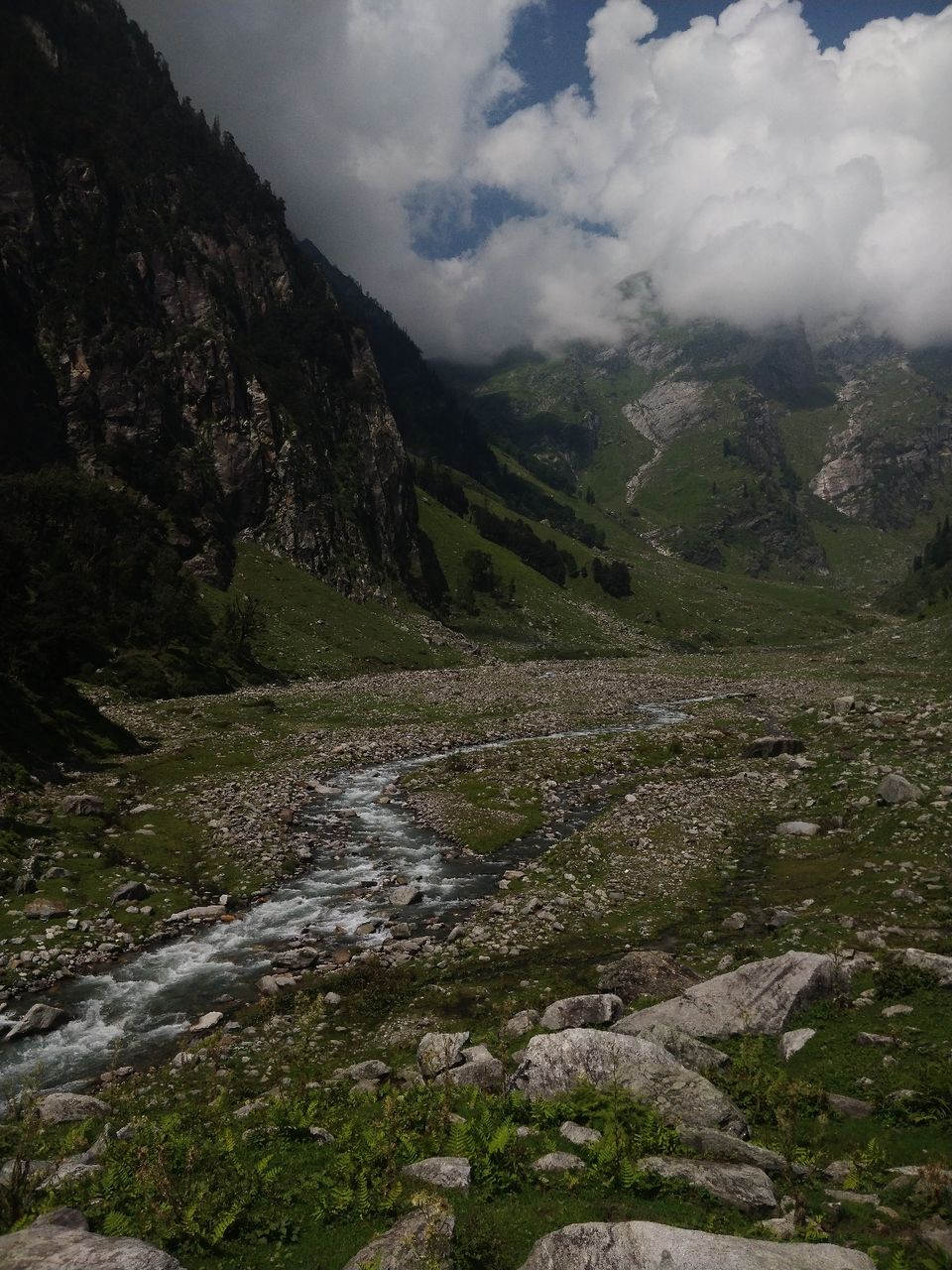 Woke up, freshened up, packed bags, had breakfast, packed lunch and time to go again. No Hampta Pass was still a day away from us. This day we have to trek from Chikke to Balu ka Gera (11808 ft.) So we started our trek from Chikka to Balu ka Gera and the rain was a very big problem for all of us as already it was very cold out there and then the rain, but the rain was not pouring that heavy, it was drizzling. And at one olace when we stopped to have our raincoats on I forget my spects at that stop. Later I realized that I forget my spects behind, so me and one of our group member rushed towards the spot and trust me it was very difficult to find that spot because all the spot was same. We somehow got the spects back!
And came to know about a very big problem, bigger than the spects 😂 that was crossing a river that was coming straight from the glacier.
The water was so fucking cold that we couldn't feel our legs. It was numb!!
And now after this point we'll not be able to see any tress cause we were about to enter no tress zone.
Somehow we all crossed the river and later stopped at a canteen to have our lunch, again a very beautiful place.
After having lunch again trekked to the camp Balu ka Gera this camp site was really very cold. Reached the camp by 3PM, it was still raining and we all changed our clothes as the clothes were wet beacause of the rain and our shoes too.
So we changed that got inside our sleeping bags.
Later got out of our sleeping bags to have tea and biscuits and we were 10 peoples in 1 tent and we all gather up in a circle and one of our group member played the retros, oldies songs so we were literally sipping the tea with biscuits and songs at 11808 ft.
And after 2 hours of listening music we had our dinner and some of us slept and the other was dancing inside another tent.
So, this was end of this day, Goood Night! :)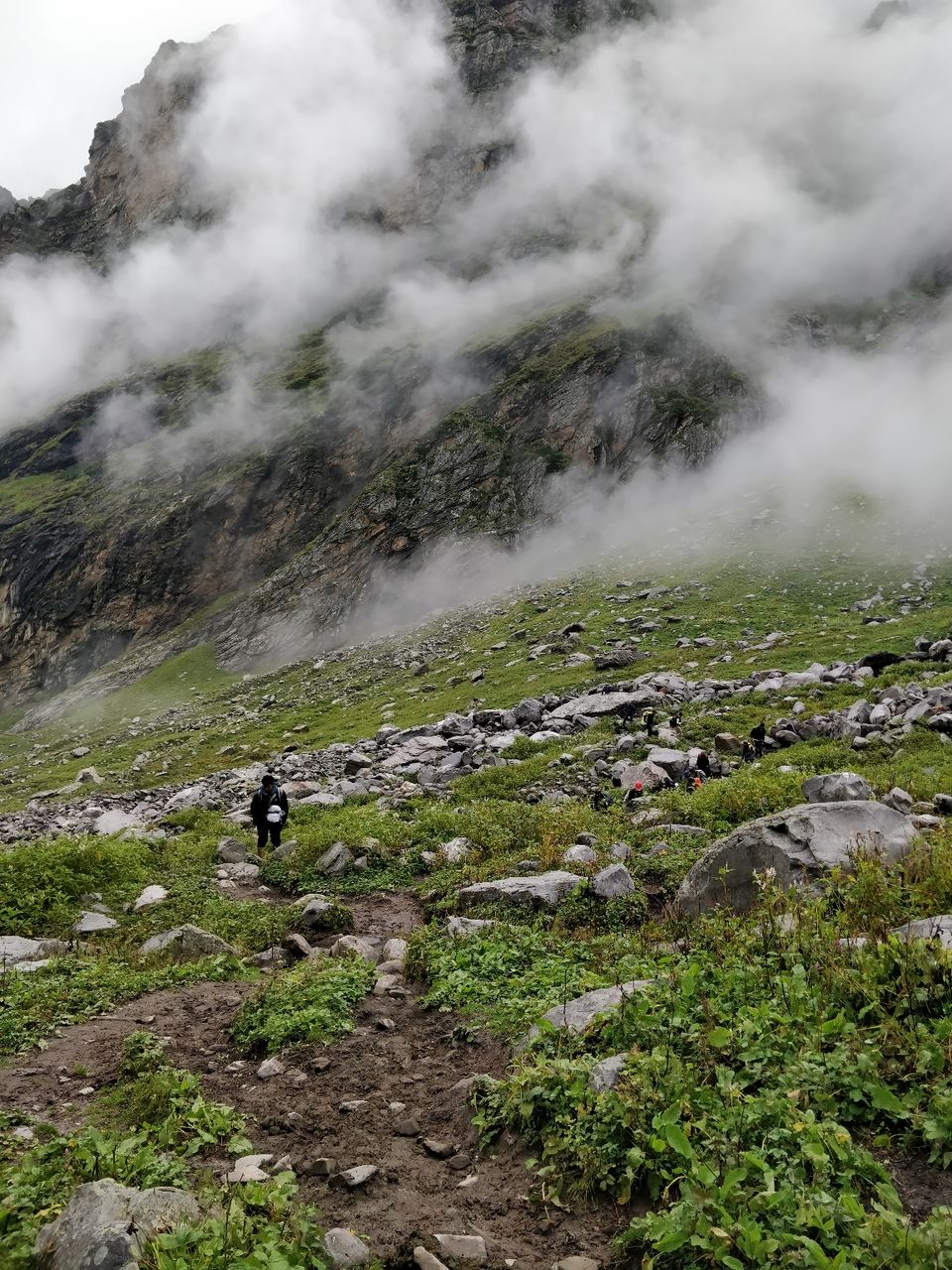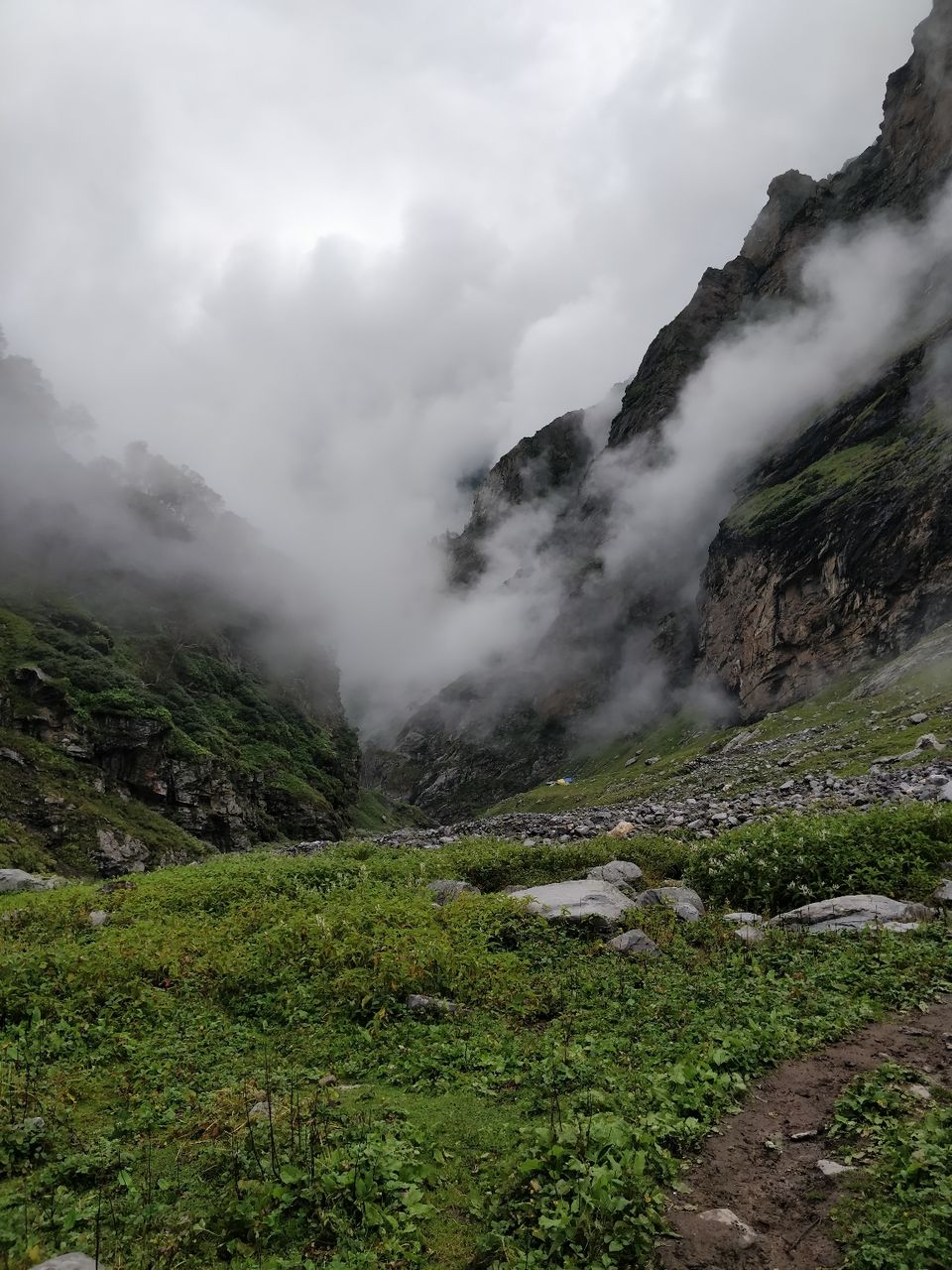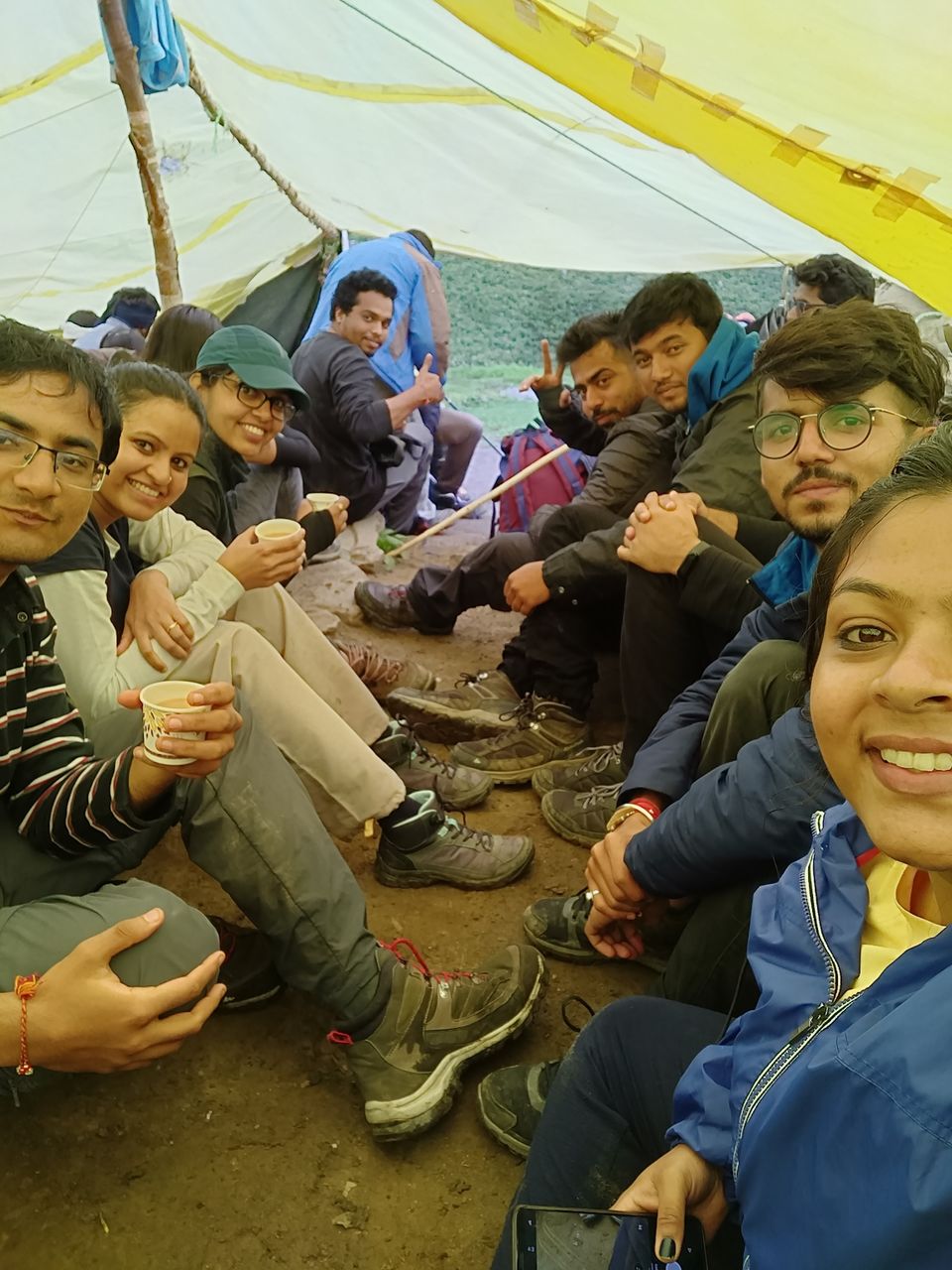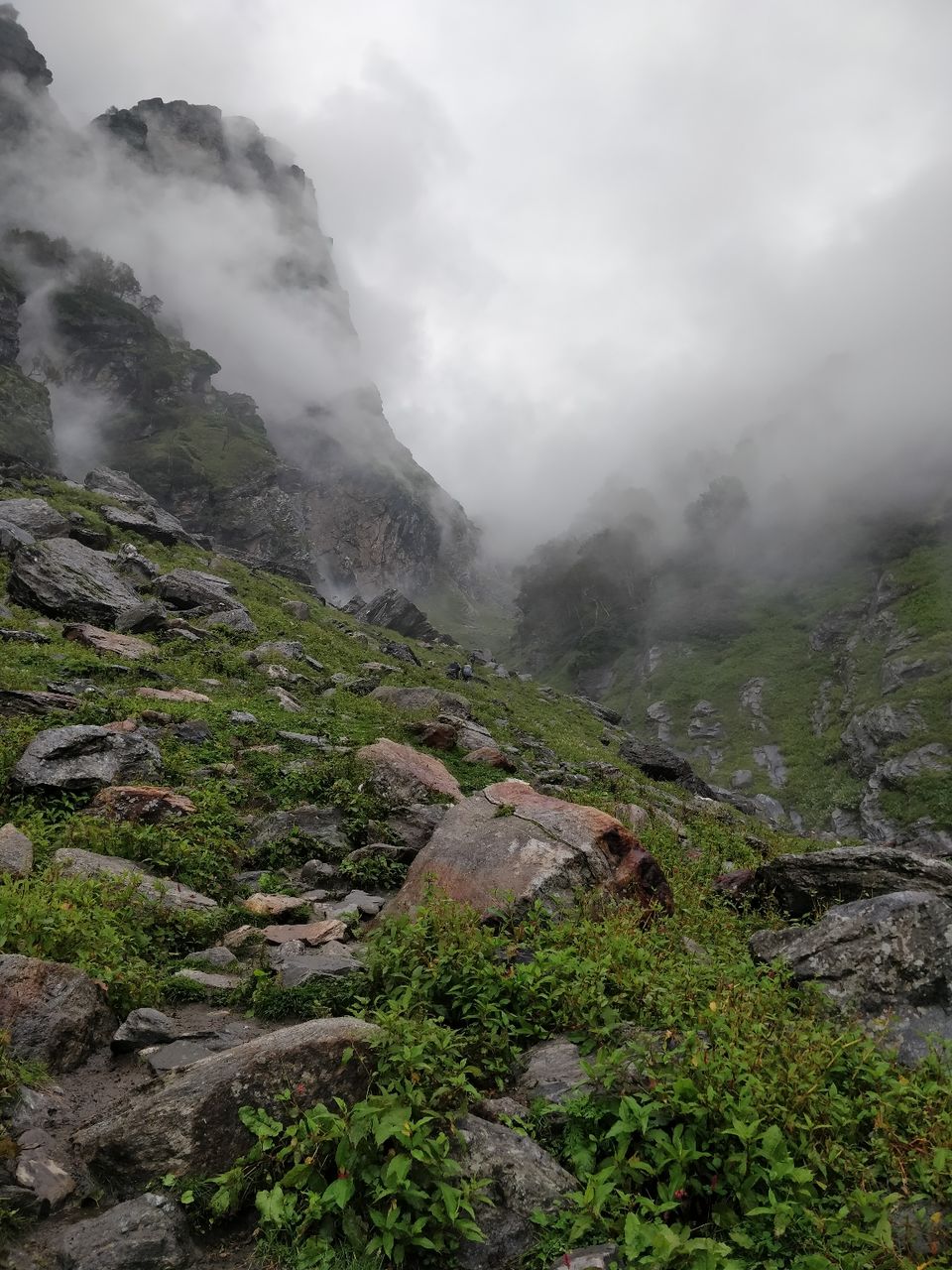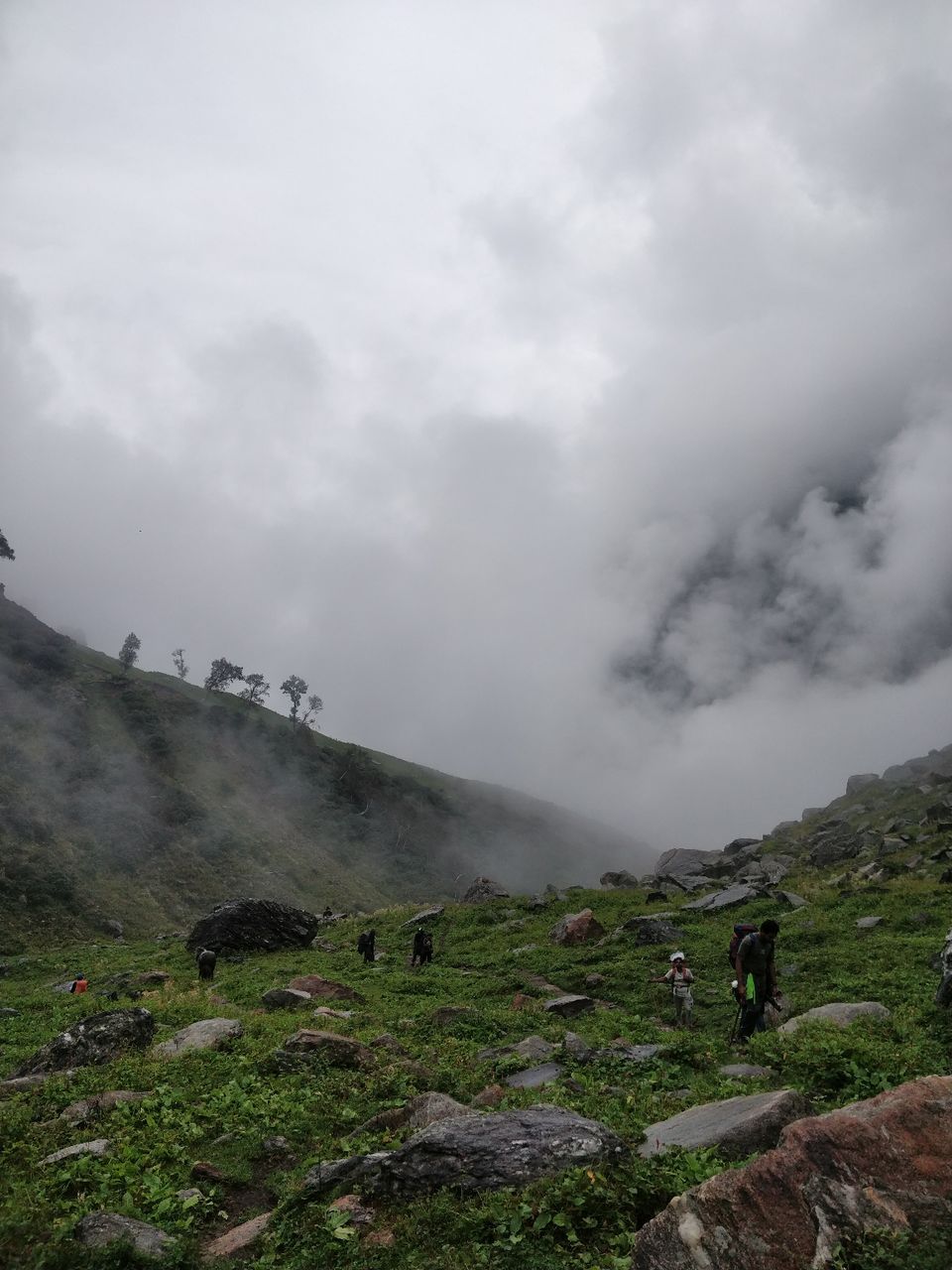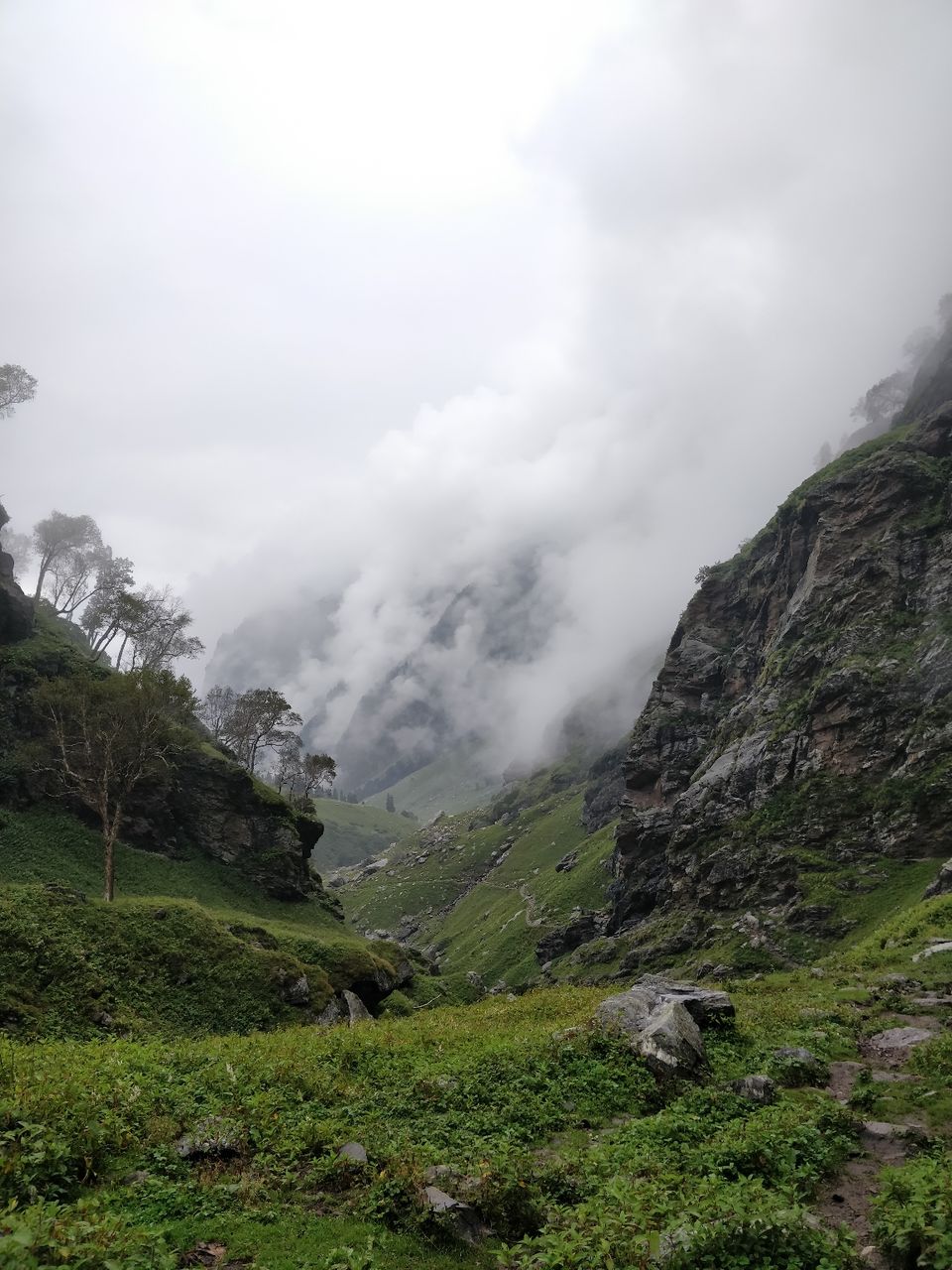 This was the day when we have to go 13km in a day 8km ascending and 5km decending.
This was the day when we'll be finally at the Hampta Pass (14000ft.)
We woke up and thankgod it wasn't raining that time. Packed bags, had breakfast, packed lunch and left.
Stopped to have our lunch at a point where it was all fogged up and we could able to use our hands it was that cold at the moment.
Trekking for across 5 to 6 hours we reached Hampta Pass it was 14000ft above sea level, and we did it but couldn't see anything beacause of the fog. The guide told us Mt. Deo Tibba and Indrasan was in front of us but we was not able to see. But it wasn't a problem the main task was to cross Hampta Pass and we did it. We could see smiling faces all around. We stopped at Hampta Pass for 1.5 hour to wait for the entire group and by the time we stopped all group members were clicking pictures, making videos. The moment was really very special! ❤️
Later we decended to reach our second last camp site in Sheaguru, this campsite was even colder than Balu ka Gera. By the time we were decending we could see the Sheaguru campsite from the top and was feeling so good as we all were exhausted. Reached our Sheaguru campsite and rested. And by the time we were sipping tea the fog cleared up and Mt. Deo Tibba and Mt. Indrasan was just behind us. We were clearly able to see them 😍  The cold wind was blowing as someone left the refrigerator on, and we were literally sitting and seeing the Mt. Deo Tibba. We all were literally very happpy :)
Shoot some pictures and was back in our tents, played cricket and done with the dinner and bournvita.
Again it seemed like god was in favour of us, the weather gor cleared up and we were clearly able to see the milky way with naked eyes 😍 It was 2 AM, we were shooting milky way.
And later slept.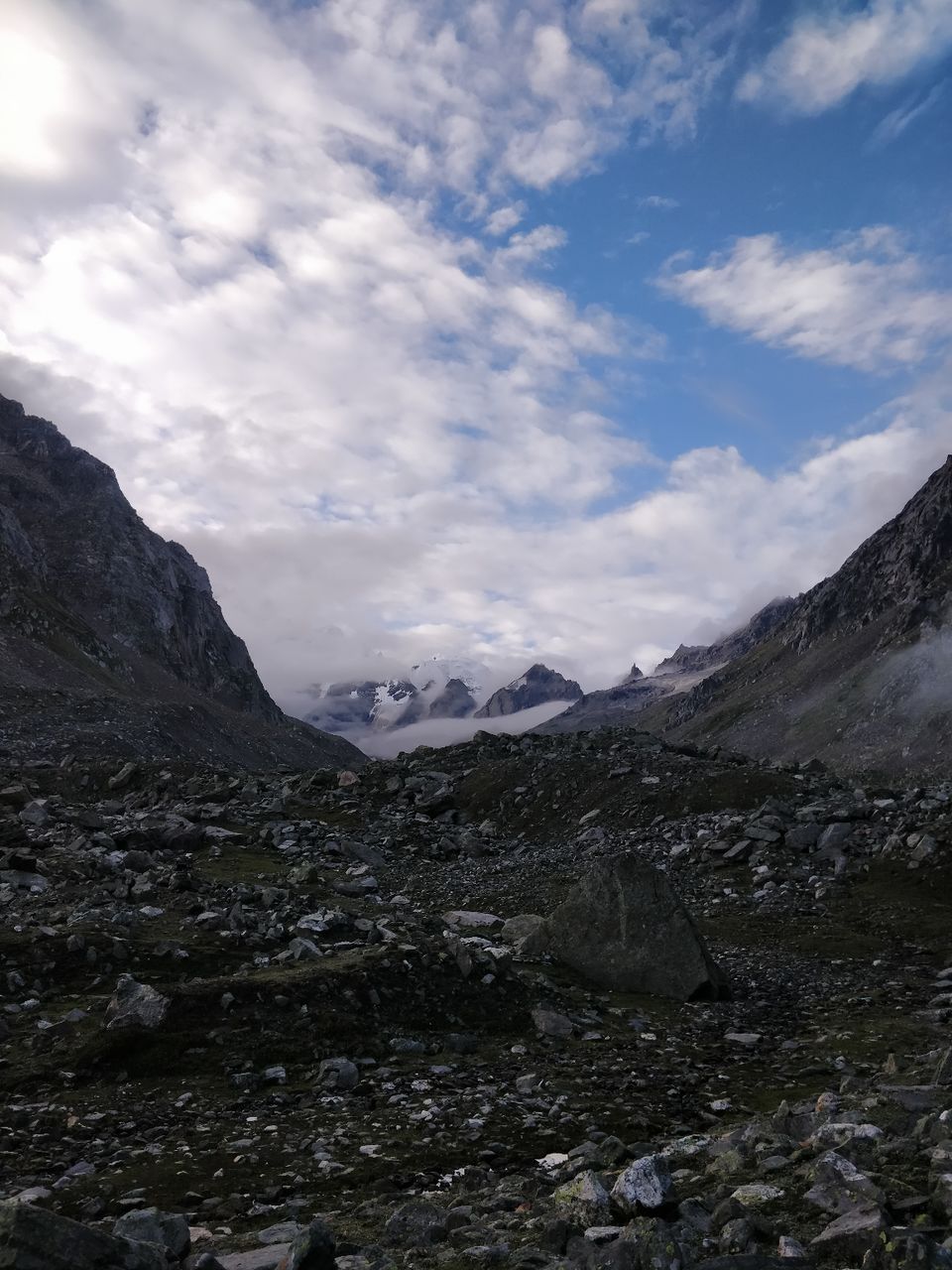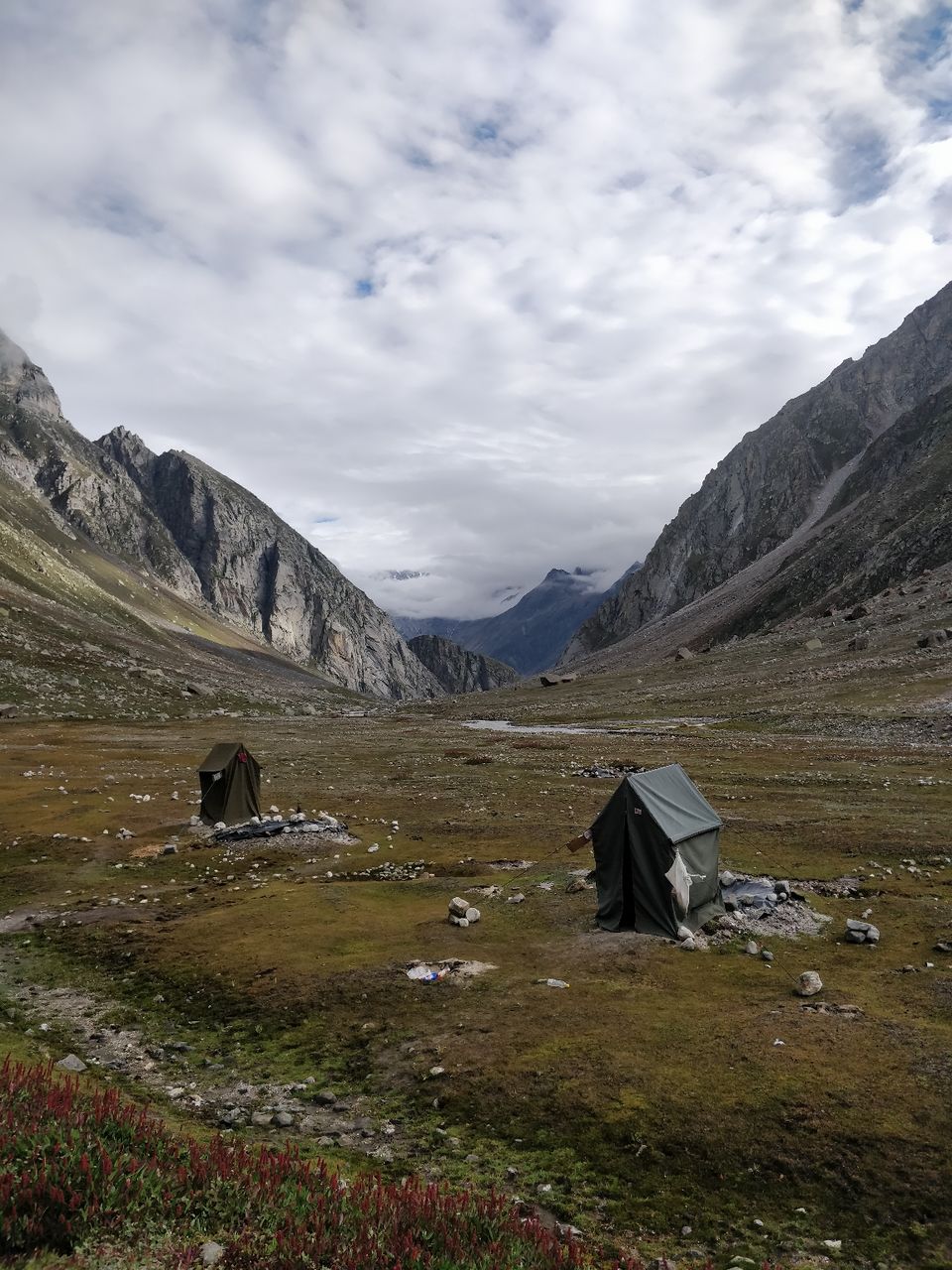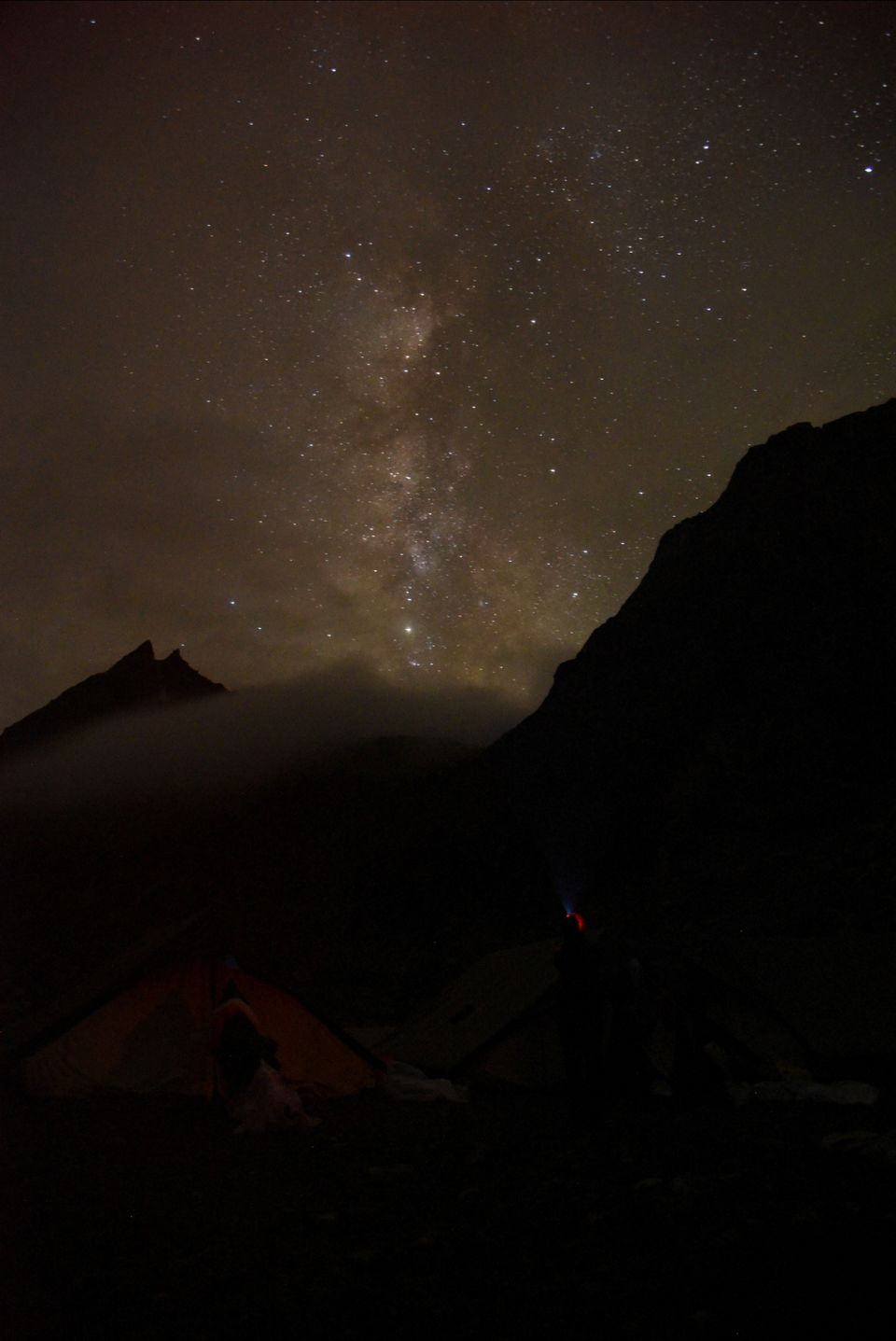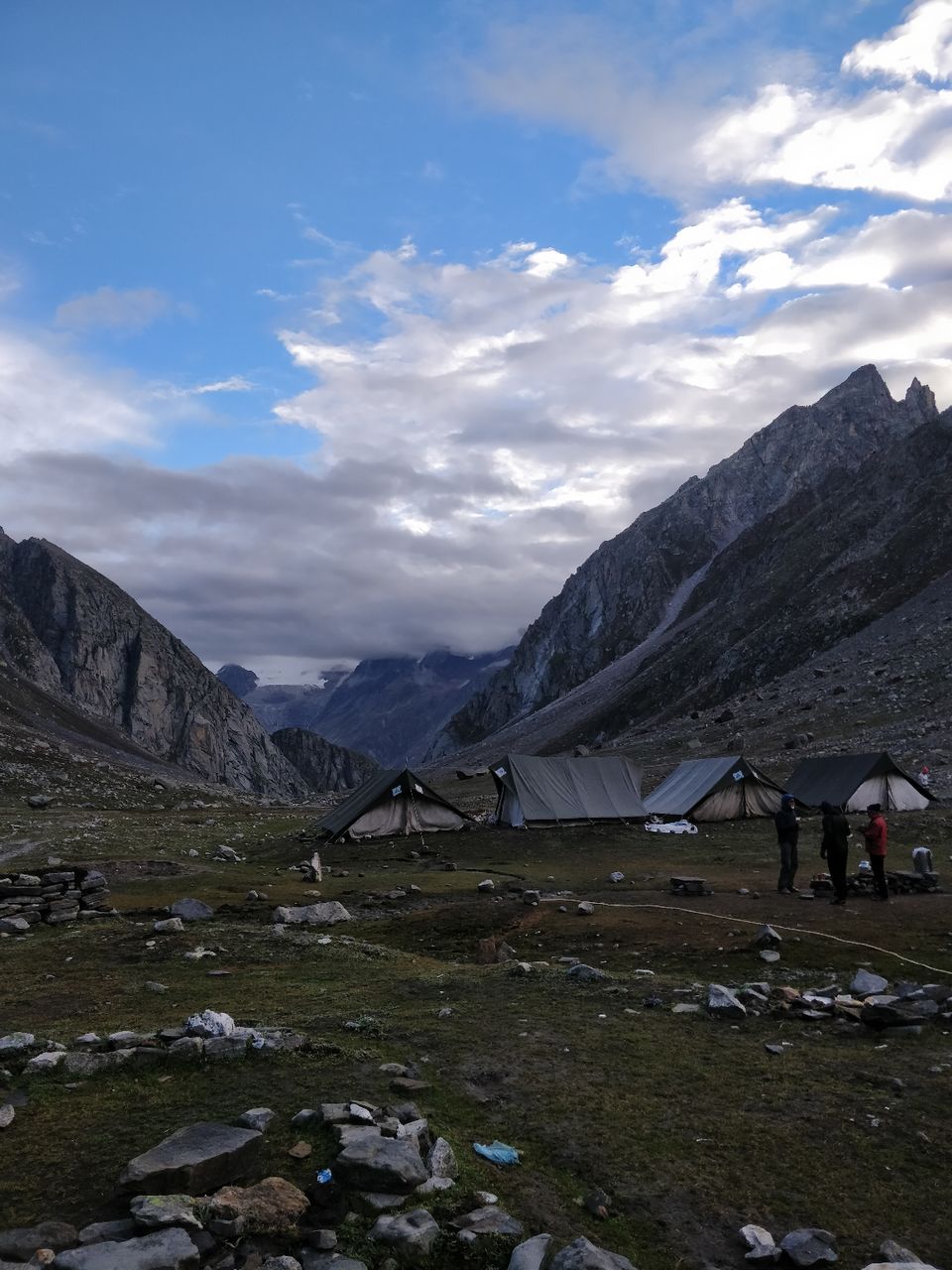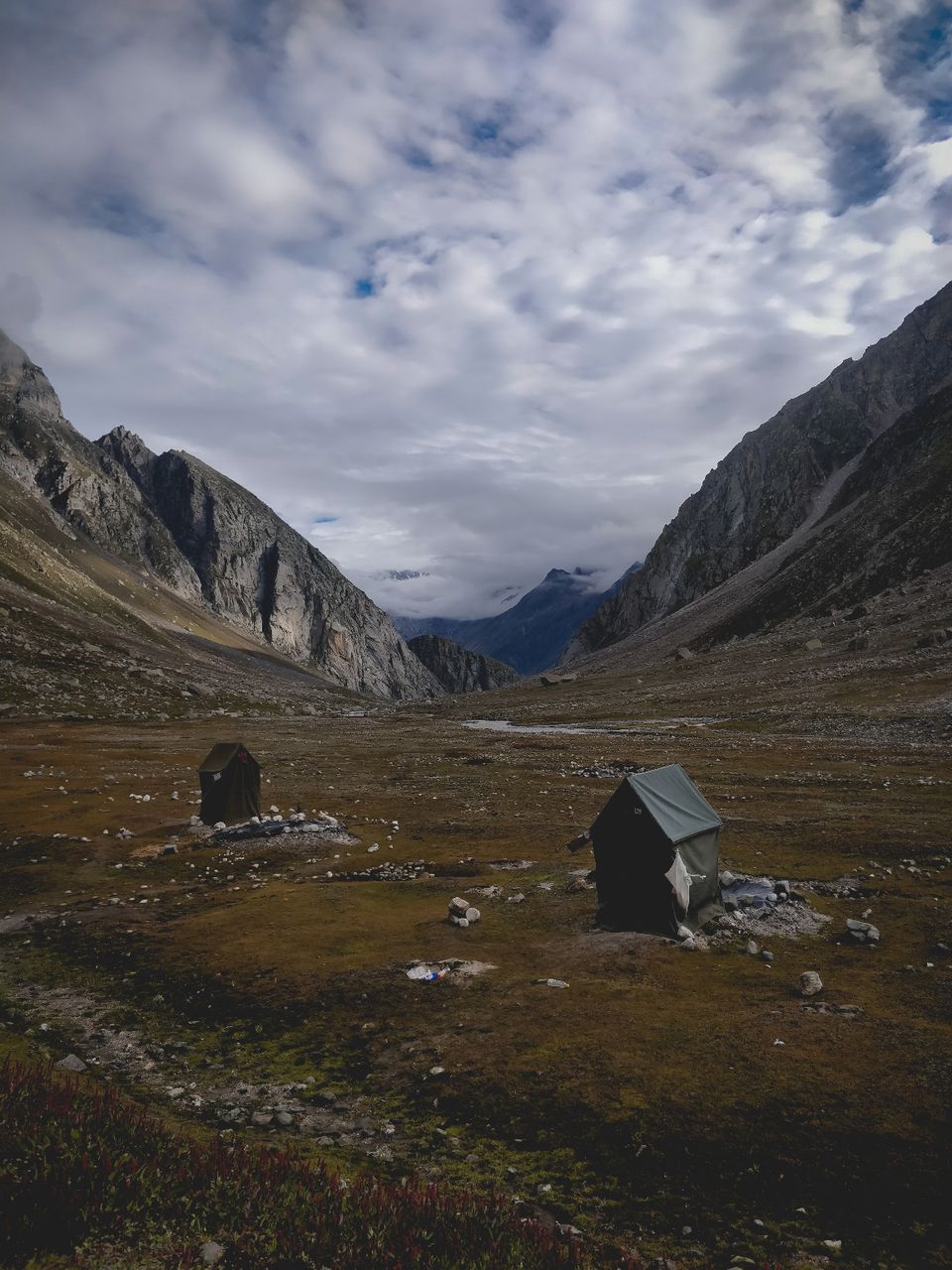 It was time for us to go to our last camp in Chhatru. Done with the breakfast, packed bags and time to leave Sheaguru. This wasn't a really tuff day because all we have to do was going down this day. So we started around 8:30 in the Morning, and came to a point where we could see the roads and the vehicles. We were so happy to see the roads again after 1 week.
And then stopped to have our lunch at a place from where the small village of Chhatru, markets and the road is visible. Had our lunch and rushed towards our Chhatru camp. Again reached our camp around 3 PM. Took a rest for about half and hour, and visited the local shops nearby and got ourself a bottle of rum. Because this was the day for all of us to party. So we went at the riverside and done our thing later gone to our campsite. We danced that night at the campsite and everyone was enjoying their asses off.
After having our dinner we all slept because next day was very important to us! It was Chandrataal ❤️
Head over to next day for story of Chandrataaal! :) Goood night!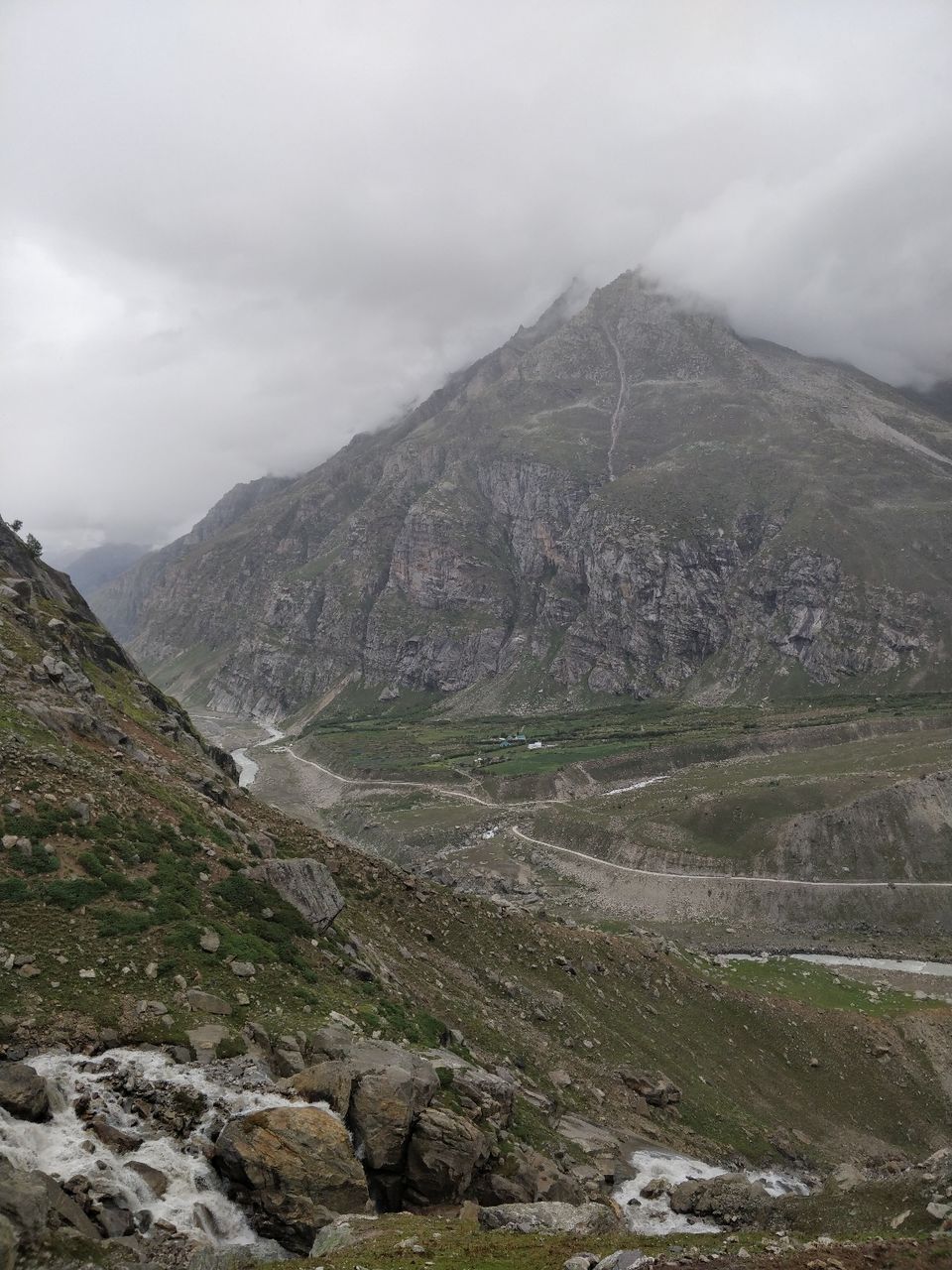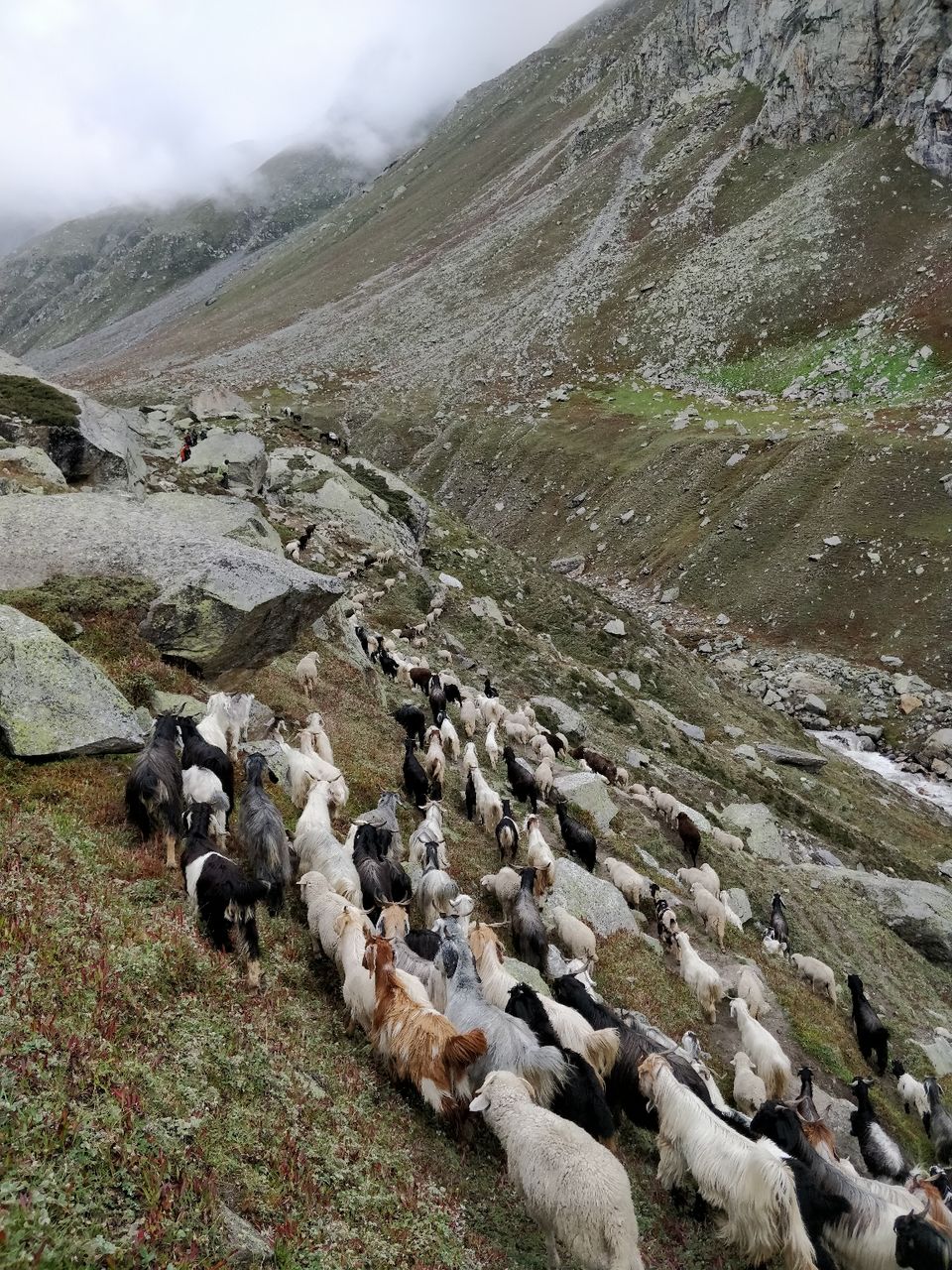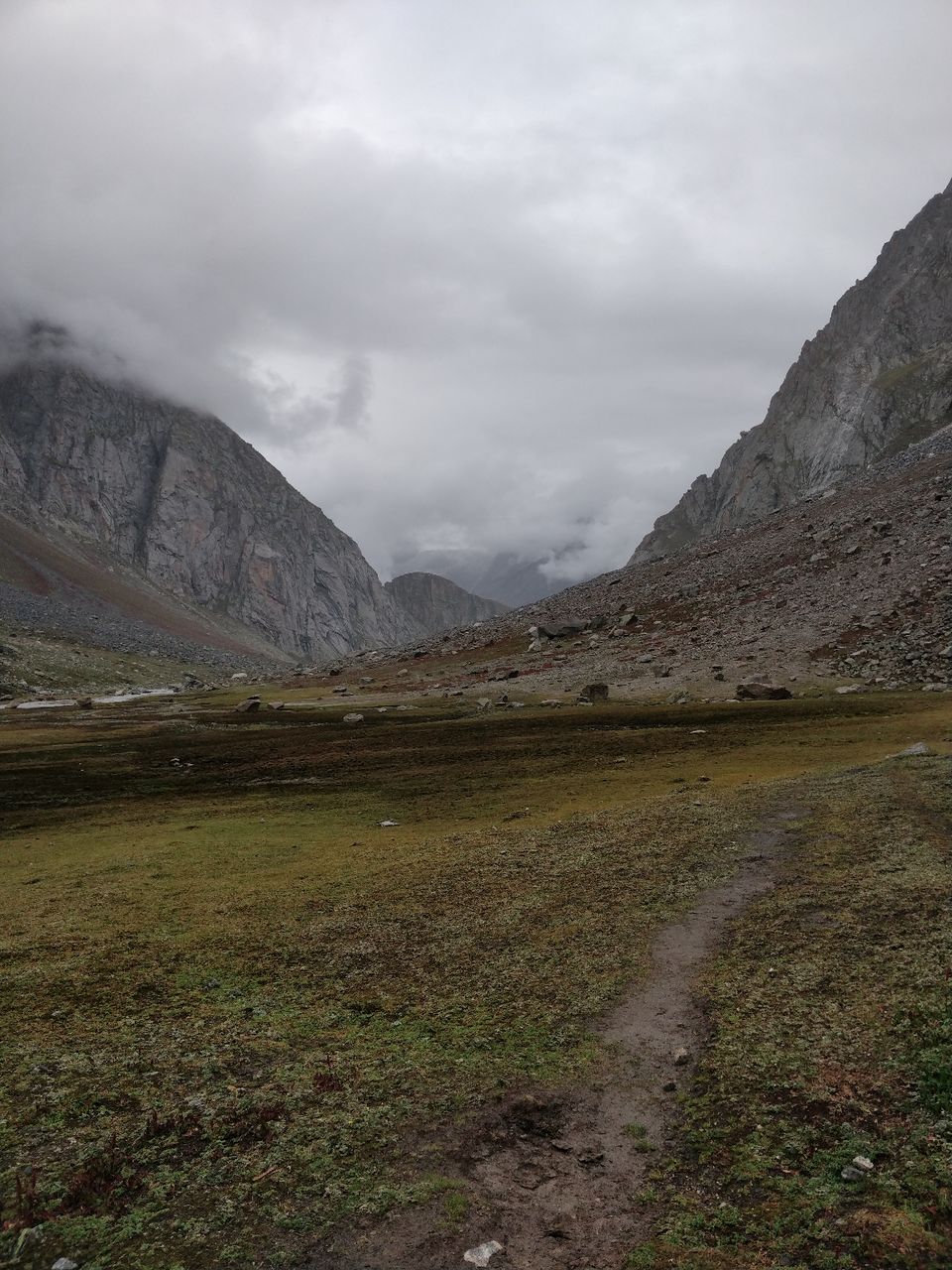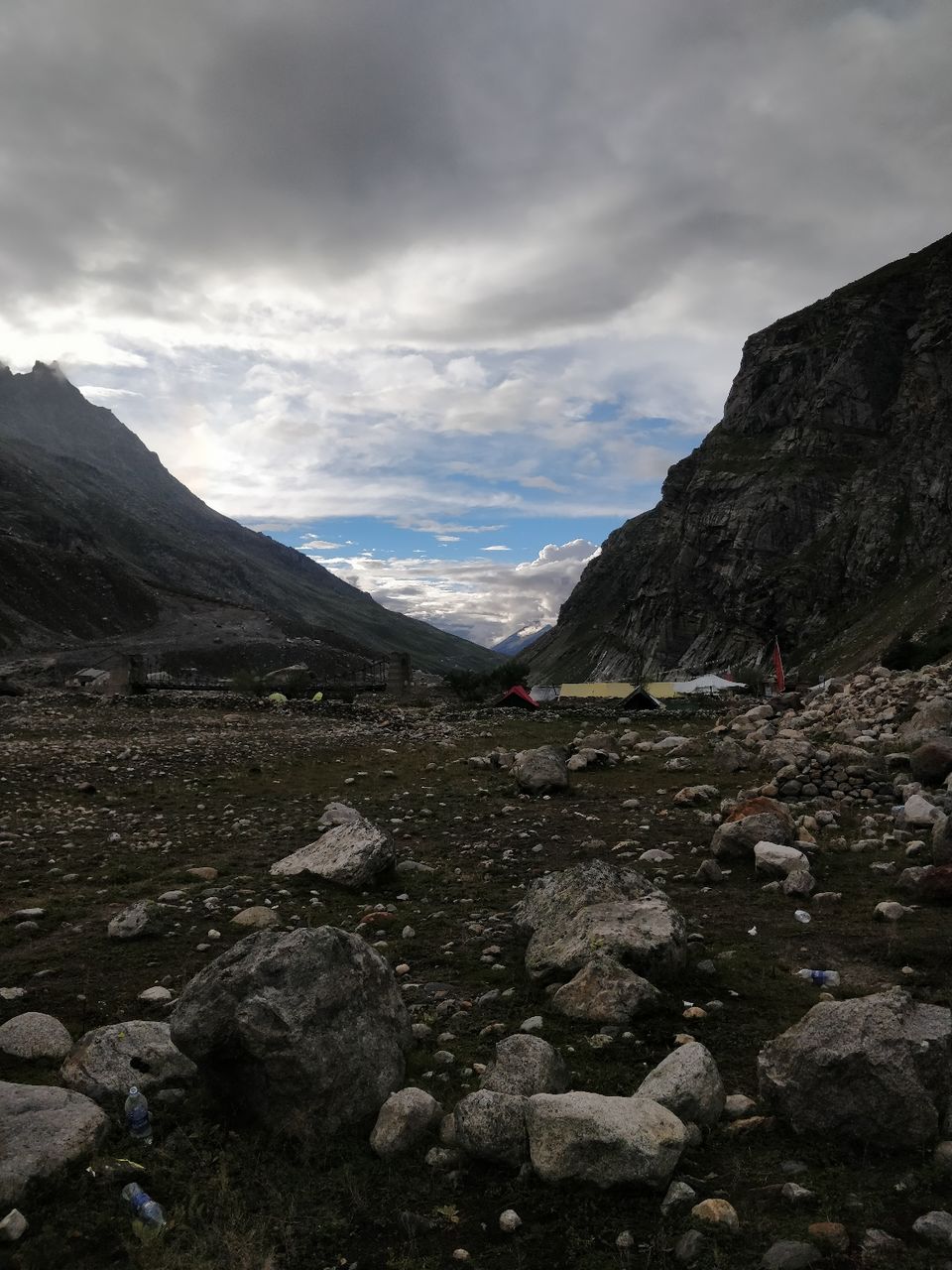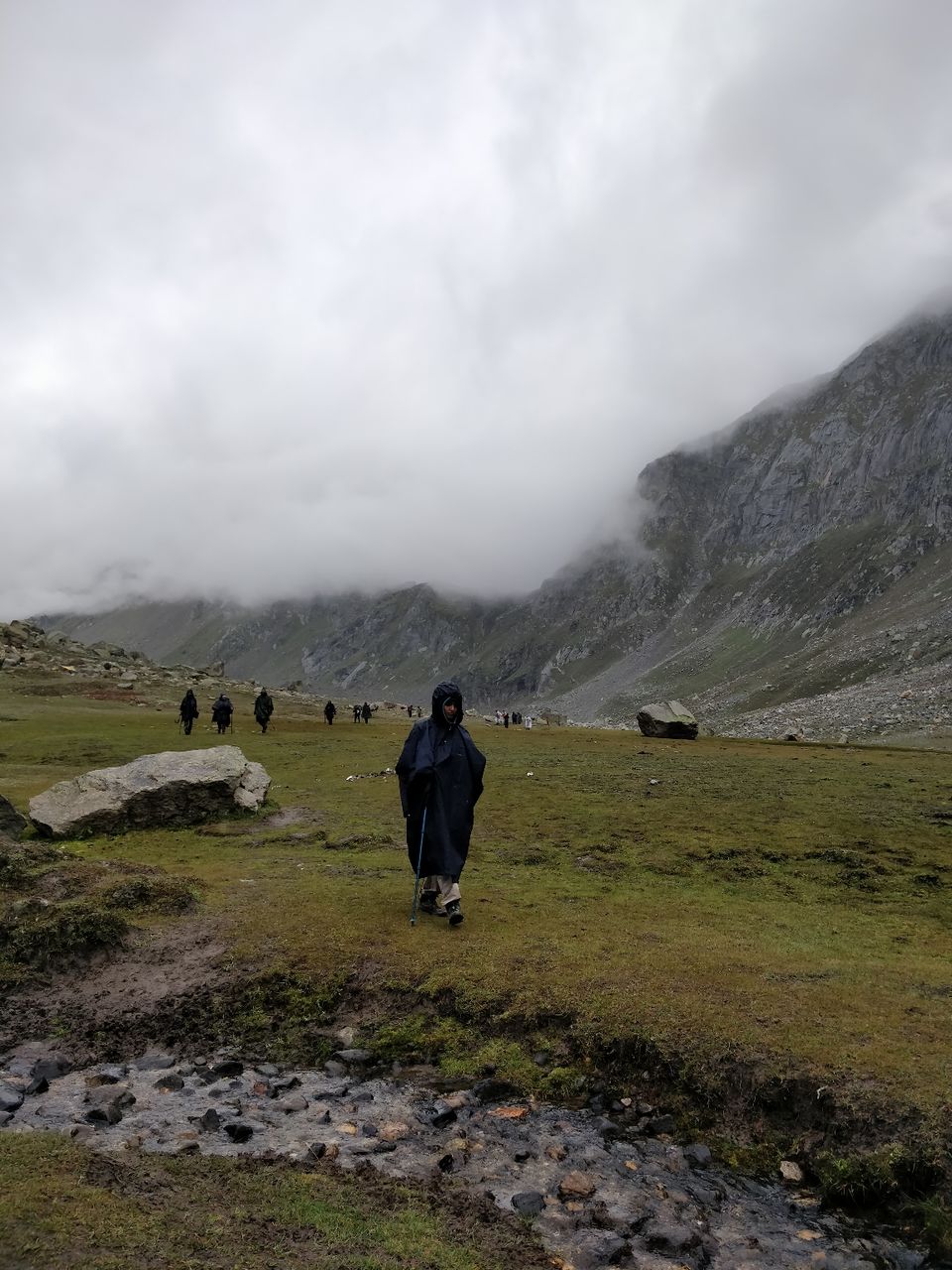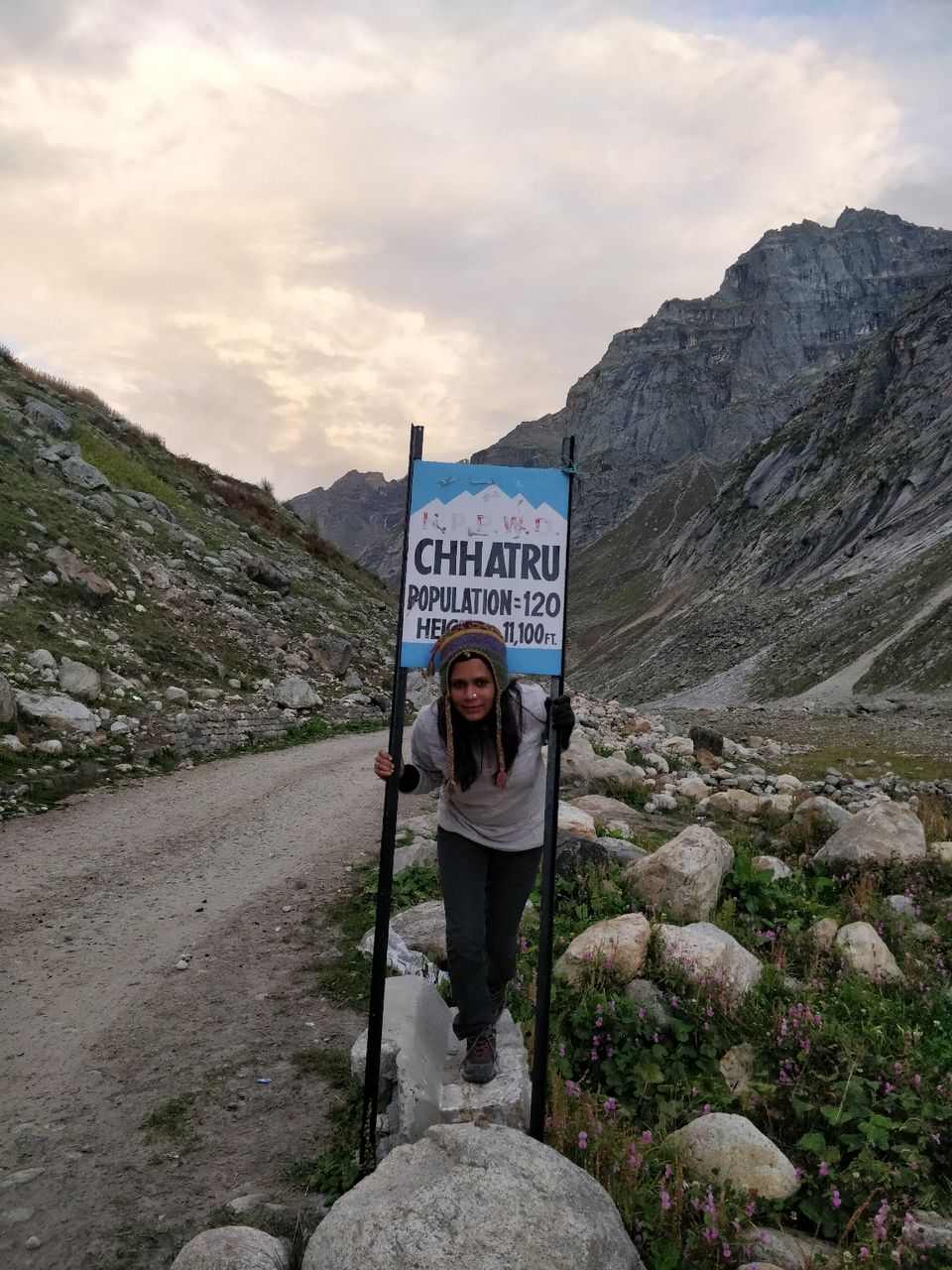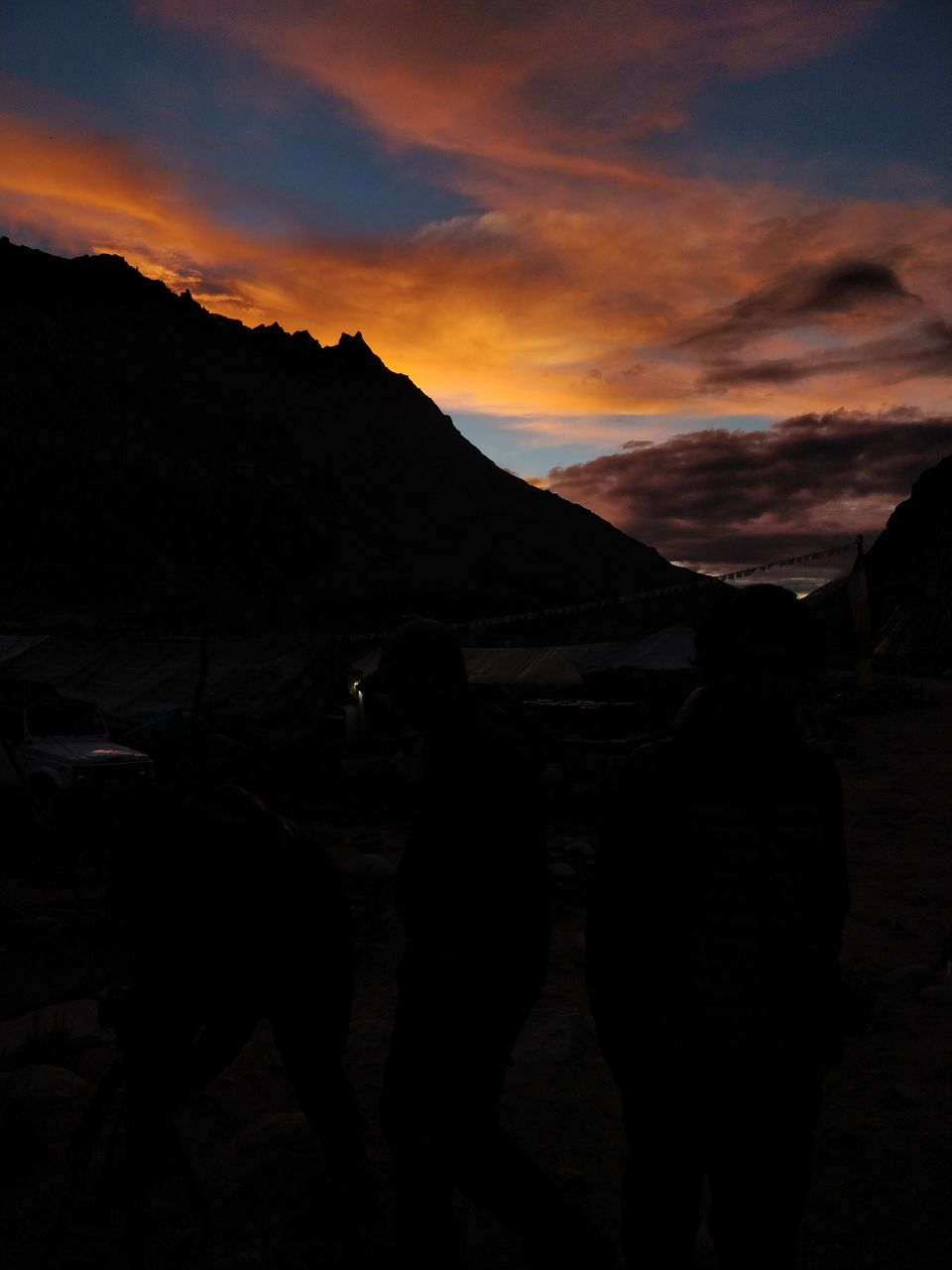 The day has come 😍 We woke up early because of the excitement to go to Chandrataaal ❤️
Had breakfast, packed bags, loaded up in buses and off we go.
For about 4 hours of bus journey we finally made it to The moody lake - Chandrataal!
The roads were not goood enough but it was worth it!
Reached Chandrataal around 1 PM, we were having the time of 1 hour to explore the place and explored the beauty of the lake, took pictures, enjoyed.
Went back to the bus and it was time to go to the base camp in Manali. But all these time we enjoyed to its fullest, laughed our asses off, we were not knowing that we'll come across this beautiful group, such lovely bunch of people.
Stopped at Rohtang La to have pakodas', and by 8PM we were at the base camp in Manali. Now this was the time to say bye to all the group members. Some of us planned to meet again, and some of us don't cause we live far apart, but will try to get in touch!
So this was my journey to Hampta Pass and Chandrataal! We enjoyed this 1 week of our journey to its fullest!
Hope y'll like it!
And don't forget to follow me on Instagram - https://www.instagram.com/aw4raa._/
And remember don't litter in the uppper himalayan region or anywhere bring back what you carry with you!
Keep Himalayas Clean! ❤️