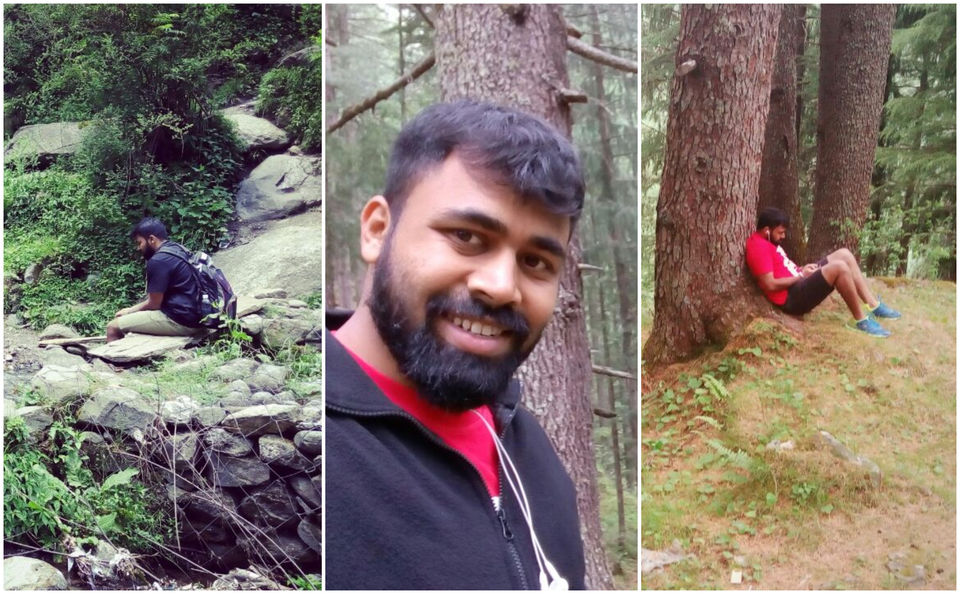 Whenever we make plans with our friends it often tends to get canceled. Once in our life, we all have made that GOA plan which would have been canceled.
We were planning for a reunion trip and to ensure it is not canceled at the discussion phase, we decided to go for an unplanned trip to Himachal so that no one can debate about where we need to go and which places we need to explore. We took the flight to Delhi and got on a bus to Manali.
Around 5 a.m. our bus took a halt for refreshment and I saw an old lady who was struggling to get off the bus. I gave her a hand to help her get down comfortably and she smiled back at me. She was a complete stranger to me, but when a stranger smiles back at you, it tends to make you happy.
After the break, we all got back on to the bus to make our way to Manali. I saw that the seat next to the lady was empty and so I decided to sit next to her to get some local knowledge. Our conversation started very well and we started sharing information about each other. During our conversation, I asked her about which are the places that we can visit which are not crowded by tourists?
She smiled back at me and instantly replied that you need to go to 'PULGA'. I had never heard about this place before and even when you search for it on Google, there is not much information available. That is what made me curious and I started asking her more about the place. More so I wanted to know how can we reach Pulga.
She asked us to get down at Bhuntar and take another bus to Barshaini. Initially, we all were a bit unsure BUT at the same time we did not have any other plan to pursue, so we decided to take that bus to Barshaini.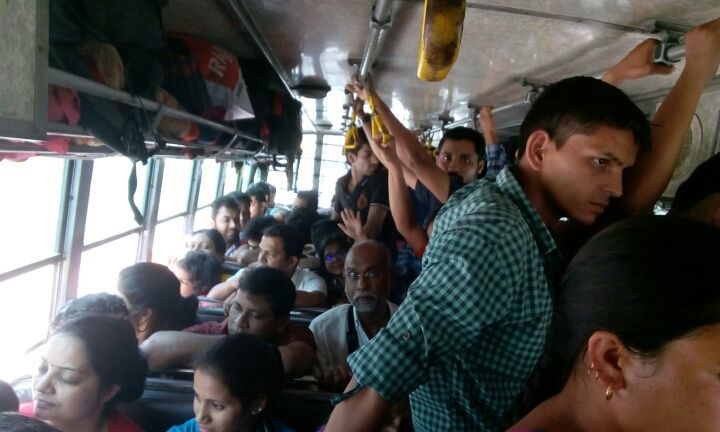 We reached Barshaini and we started asking people about Pulga. They showed us a tiny village which was on the other side of the valley! So to reach Pulga we had to cross a valley and that is what we were not ready for. But there was no turning back now and hence we decided to go for it.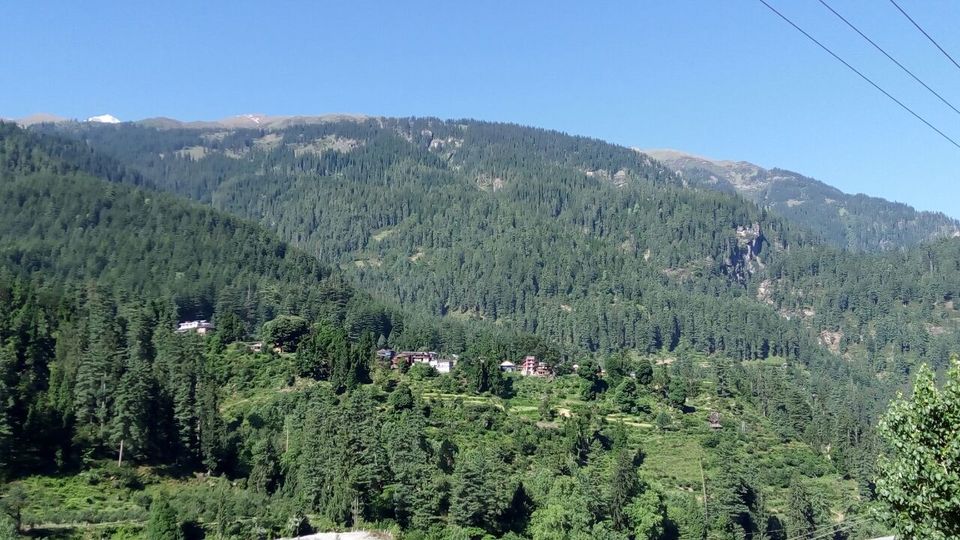 We finally reached Pulga and the first site of the village was mesmerizing. We started to feel refresh even after our long trek to reach this place. There was not even a single tourist and all that we could see was, the small kids from Village playing games in the courtyard. This was just the place we were looking for.
We took some rest and in the evening we decided to explore the village. We reached a small playground where kids were playing cricket and we decided to join them. We did have some spectators to watch our game.
The next morning, we decided to meet the kids again but they were attending their school. So we decided to gate crash an ongoing lecture and started teaching them. The teacher was happy to see us so that she can take a break and the kids were excited to have fun with us. We did teach them something, but it was out of Syllabus 😊
We then went into the woods and it was the best evening that I have ever spent. There was complete silence and for the first time, we can hear the sound of the wind going by. We could hear the sound of the river flowing somewhere through the mountains. We were enjoying that silence and none of us were speaking to each other. We just sat there for a few hours and it was one of the soothing experiences ever. While coming back we were all refresh and happy in some way.
We spent the next entire day sitting at the café looking at the magnificent view that Pulga has to offer. We were all discussing, what if we wouldn't have asked that lady? What if we would have reached Manali which is ever so crowded with tourists? Which other places we could have explored? etc. etc.
We did not have answers to our own questions, but we were happy that we had the conversation with that stranger which led us to this hidden gem in Himachal.
We still wish Pulga is preserved in its purest form and is not bombarded with tourists. Hopefully, we can plan another trip to Pulga soon 😊
Till then, keep traveling and keep exploring like a tripster!