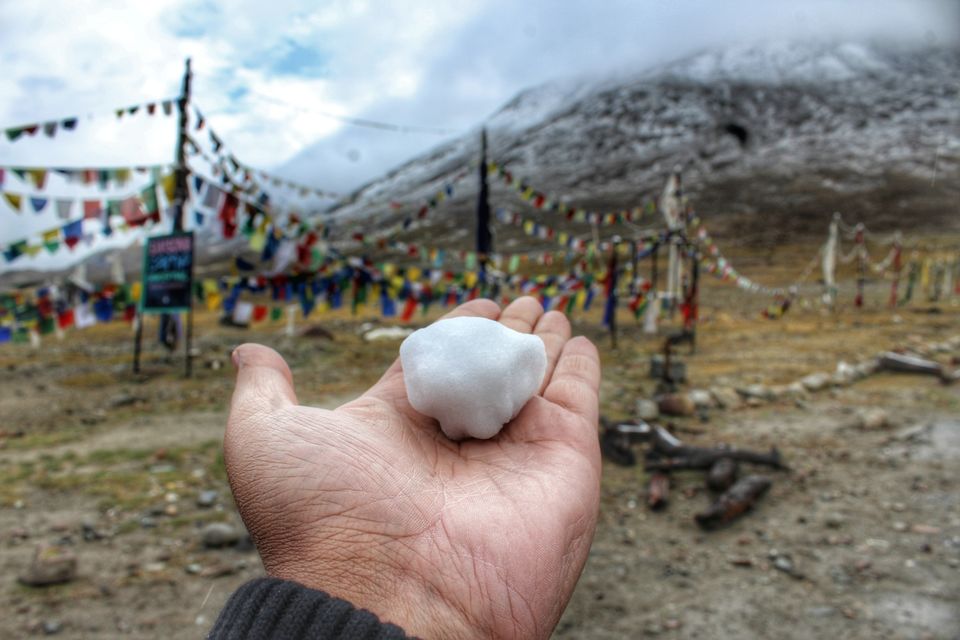 Dear Taruni and Darshi,
When I listen travel stories, solo trips or Spiti my mind goes through a reel of memories. It seems like yesterday that we crossed Rivers and bridges, danced on mountain tops, got approached by aunties with rishtas, witnessed our first snowfall together, decided on living in Langza and increase the population which then was 146 people, rolled out chapatis for more than 8 people, stood in front of the bare, humongous mountains and could not help but thank our stars.
I experienced my many firsts with you guys and I don't know if something this magical can happen again and perhaps that makes it even more special.
P.S I miss Spiti more than my childhood. Let's take a Walk at Chandrataal again and introduce Darshi to every possible guy out there!
Snow,
Sharayu.