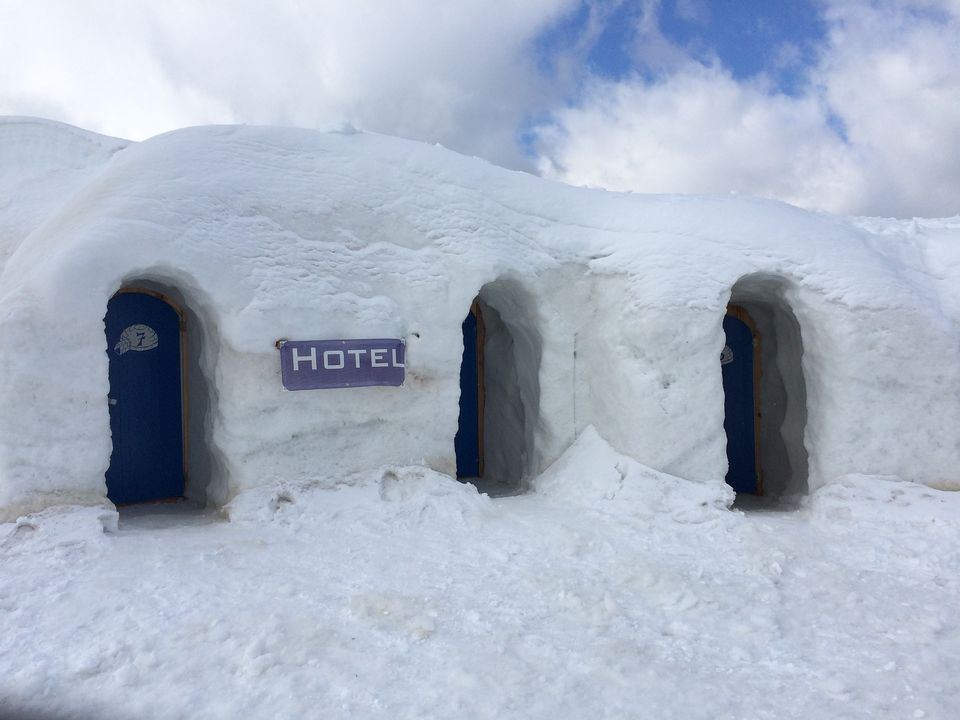 Manali igloo stay is a new concept of stay in snow huts. Igloo house and living a life as Eskimo is popular among tourists in countries like Switzerland, Iceland, Norway, Sweden, Finland and many more. But now it is also available in India. In Sethan Village in Hamta Valley near Manali in Himachal Pradesh is now prime Igloo stay in manali. Igloo stay in Hampta is India's first snow house for adventure lovers to stay in a relaxing atmosphere and feel special.
It is a memorable stay in the winter holidays with your loved ones. This Igloo resort manali is situated at an altitude of 9000ft near Sethan Village in Hamta Valley, Manali.
These Igloo house was built on experiment basis by 02 local residents, Tashi & Vikas around 04 years ago. As per them they did research and got knowledge on google and youtube on which weather condition is suitable for sustaining Igloo house. Initially, they built a hut for their use but later on, they did it for tourists.
Pls visit for full details