It is a fact universally acknowledged (by travellers) that HRTC has the best buses in the business. With the correct eye mask, headphones and bumps-per-minute, one can find themselves cradled into a peculiar slumber that is reserved only for long bus and train journeys. The semi-sleeper seats of an HRTC Volvo go just far enough and the foot rest stops at just the right height, transforming an otherwise arduous route of impatience into a fairly enjoyable road trip. I was on a similar ride when sleepy screams of the conductor woke me up: "Mandi! Mandi! Mandi waale tayyar ho jao". In his understandable urgency to wake up passengers getting off at the upcoming stop, he had jolted everyone else from their REMs as well. Rubbing my eyes, I reluctantly turned on the mobile data and googled Naggar. It was still four to five hours away. A general lack of trust in modern devices moved me just enough to shout back at the conductor, "Naggar ke liye kahan utarna hai?" (Where do I get off for Naggar?). He looked at me puzzlingly, and turned to the experienced driver for his advise. "Patlikuhal", he replied, announcing my destination to 40 other people.
---------------------------------------------------------------------------------------------------------------
If you are travelling to Naggar, get off at Patlikuhal, which lies an hour so after Kullu. Patlikuhal is equidistant from Kullu and Manali. Most travellers from Punjab and Himachal take day trips from Manali. But I'd rather you didn't do that.
Before reluctant tourists found their way to Naggar, it was the seat of the kingdom of Kullu. For 1,400 years, kings and queens of the princely state called the town their home. Naggar's significance may primarily lie in its proximity to the edifices of modern tourism (Kullu and Manali), but a glimpse of the valley from the main balcony of the Naggar Castle proves otherwise. If there was a reason for this humble town to ever be a regal throne, it lay in its streets shadowed by endless canopies of deodar trees, in the halls of ancient temples that echo laughter of school children and in the invincible goodness of people which refuses to alter to give into changing times.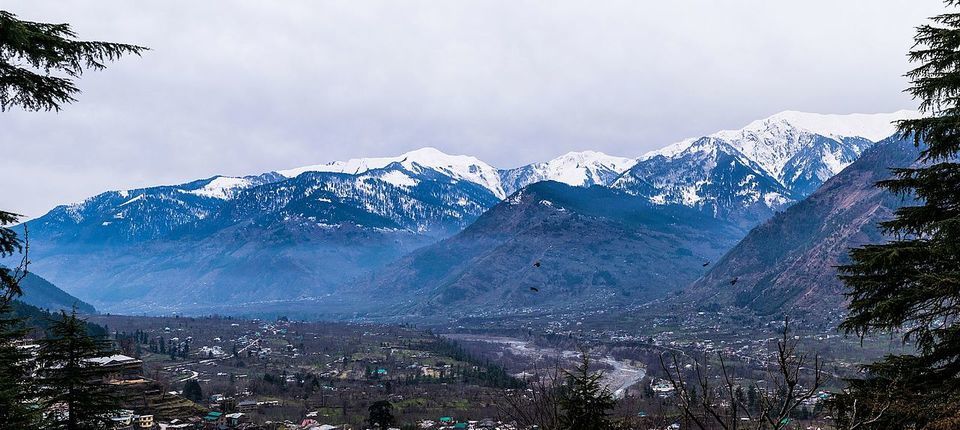 To do full justice to this quaint town, spend at least three nights. While you are there, here are a few places you can explore on foot. (Naggar is a small town, even the farthest place is under an hour away by foot.) Note that there are no connectivity issues in Naggar and the location of all attractions, including the temples and Roerich Gallery, are accurate on Google Maps.
Built 500 years ago, the Naggar Castle is a testament to the glorious days of Naggar. The castle is now run by HPTDC and you can even rent out a luxurious room here at fairly decent prices. If you are simply visiting, definitely have a cup of tea at the cafe within the castle as it offers a panoramic view of the valley.
Situated at a 30-minute walking distance from the Naggar Castle, the Roerich Memorial is a pilgrimage for Russians who are enthusiasts of the iconic painter, philosopher and writer Nicholas Roerich. Owing to the overwhelming natural beauty and peace he found in Naggar, Roerich built a cottage here with his wife. The long list of his admirers and visitors included two prime ministers of India, Jawaharlal Nehru and Indira Gandhi. A picture of the powerful duos with a spiritual Roerich still hangs in the gallery within the cottage.
Situated very close to the Roerich Memorial, the stone cottage houses the famous actor's artworks such as paintings, photographs, film posters, film still and much more. Describing the choice of location in her own words, Naval says, "Roerich was the Russian painter who gave up his life in Russia and New York and came and settled down in this little village in Naggar. I've been going there since I was four years old. My father, Uday Naval, who was an art enthusiast, knew Roerich – these things have been my inspiration in life."
The ancient temple lies between Naggar Castle and Roerich Gallery. The temple is dedicated to the local goddess and is made entirely out of stone. Not much is written about the mythology of the temple, but the locals who live nearby consider it highly auspicious.
Situated at a walking distance from the Naggar Castle, this ancient temple venerates Shiva and Parvati. The temple dates back to the 11th century and is considered to be the last architectural structure of the Gurjara-Pratihara traditions.
If you seek a day-long adventure, then trek to the Jana Village and waterfall located 13km from Naggar town. You can have the hotel/homestay you are staying at arrange a guide for you. For a longer expedition, trek across the Chanderkhani Pass to find yourself on the other side of the mountain in Malana!
Where to eat in Naggar
All cafes and coffee shops in Naggar are located around the Naggar Castle. For a fancy meal or a taste of authentic Himachali cuisine, head to the Castle Restaurant inside the castle. For a quick coffee break, visit any of the two German bakeries nearby with your book. To have the best wood-fired oven pizza head to Nightingale Restaurant, which is situated a few meters away from the castle on the road towards Roerich Memorial. If you are craving desi food, then the dhabas around the bus stop are the place to eat!
Where to stay in Naggar
Soham's Chateau de Naggar is the most preferred stay (starting at ₹1,200 per night) in Naggar; click here to book or contact at 98055 45408.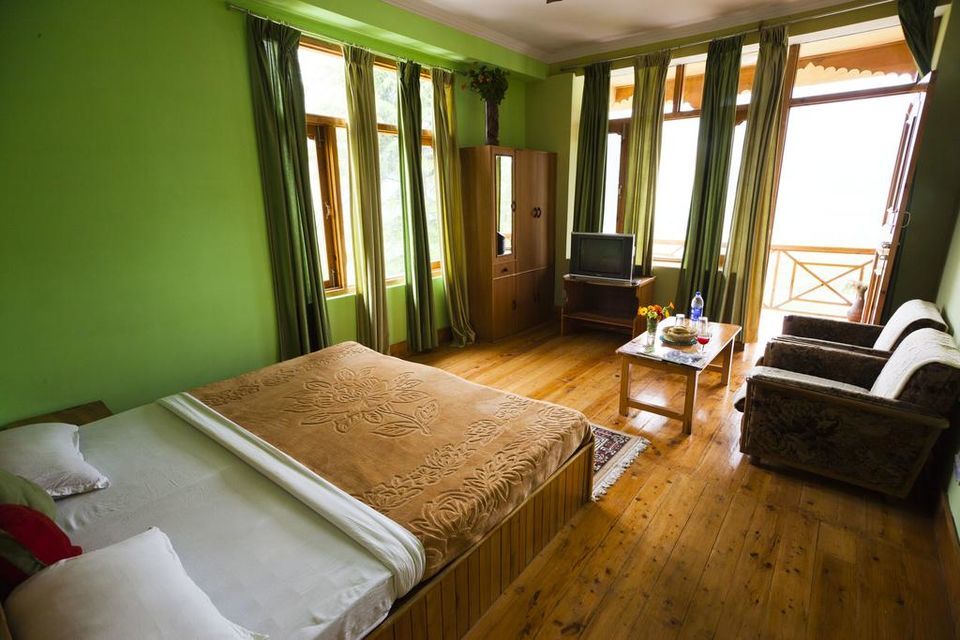 Other trusted hotels and resorts are HPTDC-run Naggar Castle (01902-248316), Ragini Guesthouse (9318585385), Hotel Sheetal (9218073211), Pine Palace (98058 97889) and Naggar Delight (9817073683).
Best time to go
September to November; after the rains have stopped and winter has not yet begun. But, Naggar can be reached throughout the year, unless heavy snowfall between December - February blocks the highway,
Getting around
Since Naggar is a small town its easy to walk everywhere. If you do want to take a taxi to Jana or Roerich, the hotel/homestay will be able to arrange it for you. You can also find private taxis at the bus stand.
How to reach Naggar
The best way to reach Naggar is by road. Delhi is approximately 516km from Naggar. If you are self-driving, it can take 10-12 hours to reach. If you take the HRTC bus from Kashmere Gate ISBT, the bus will drop you at Patlikuhal in approximately the same time. From Patlikuhal, you can take a local bus or a taxi (₹300-400) to Naggar town. The nearest airport to Naggar is in Bhuntar (40km).
While exploring remote areas, make sure you travel responsibly and follow sustainable practices. To know more about how to reduce your negative impact on the environment while travelling read: A Dummies Guide To Responsible Travel: Indian Edition.
Frequent Searches Leading To This Page:-
manali food restaurants, places to eat in manali, activities to do in manali, manali itinerary for 3 days, manali trip from delhi, where to stay in old manali, top manali tour packages with prices from delhi