Three of us were planning a trip to Himachal, and from all we had heard about Malana - the folklore about untouchability and greek lineage we had to go and see it for ourself.
So we set base at Kasol and decided to start for Malana the next day. It's a few hours drive but it totally worth it - amazing and pristine - which, to our surprise - is not so easy to find in Himachal (At one point, we were complaining to the driver that the roads are too smooth.)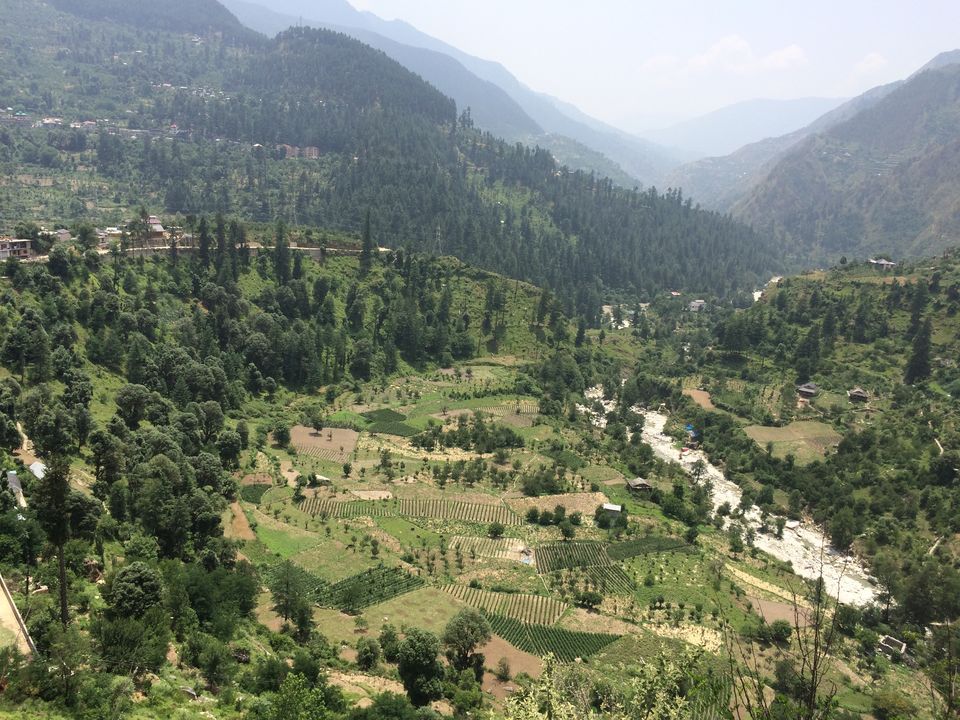 There are a couple of cafes at the foothill where you get can buy refreshment before starting the trek. More are along the way.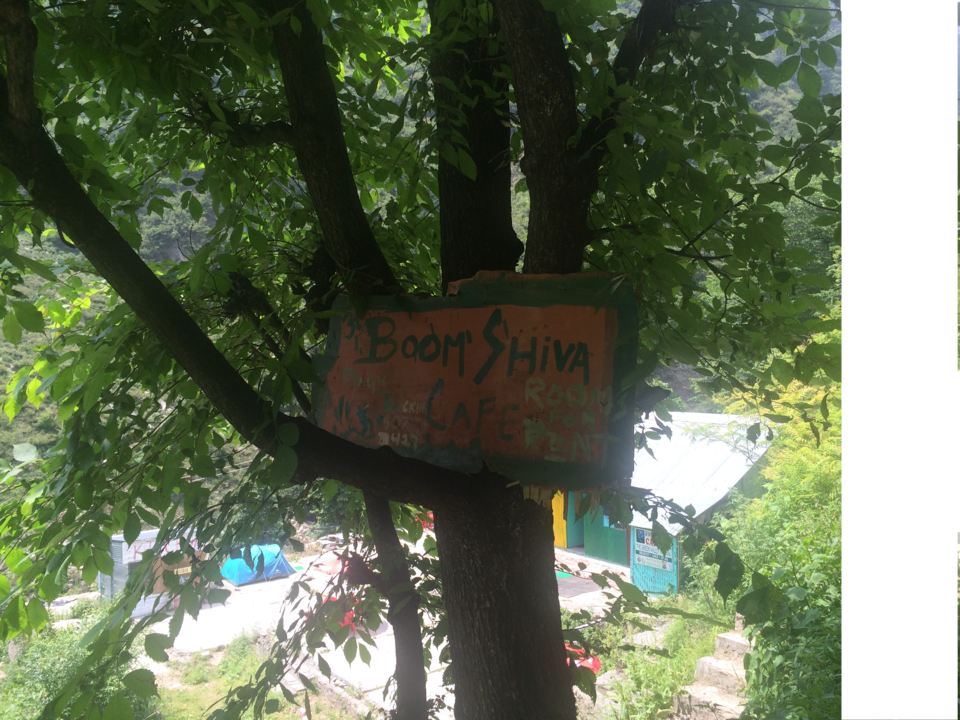 It's a fairly easy trek and one do it in under an hour. You may also chance upon some cattle on the way to keep you company. The scenery along the trek is stunning, we just had to stop from time to time to take it all in.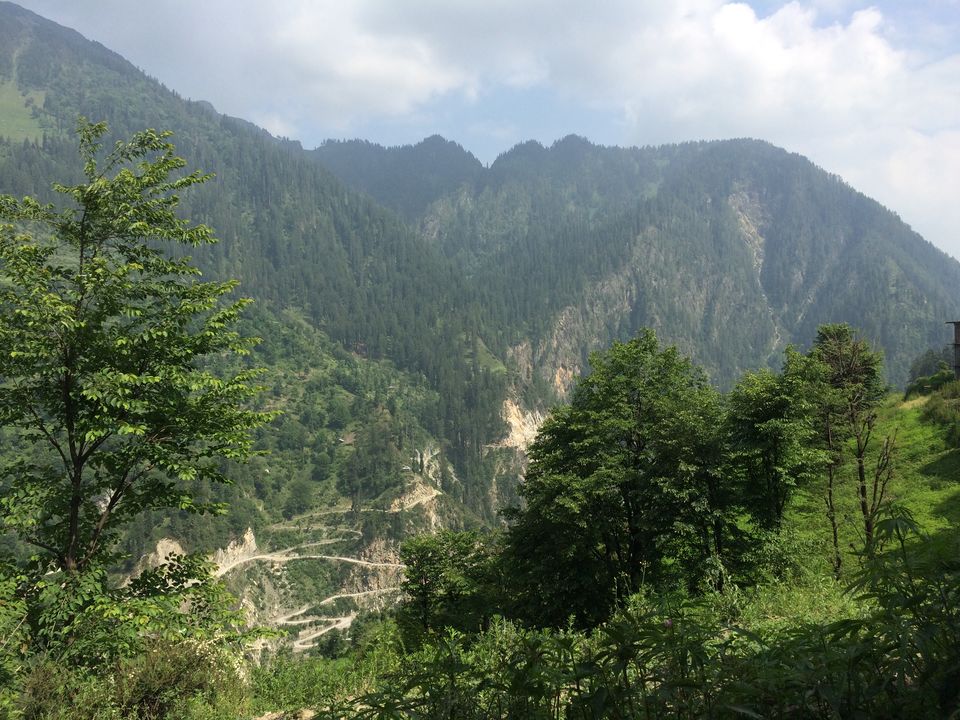 Reminding ourselves of read all the stories we had read about this remote village, we proceeded. We were quite excited to know that there was a wedding in the village that day. Most of the villager were out and about - singing and dancing. We cautiously approached a group of ladies clad in bright dresses and asked for a picture. They promptly agreed and even held out hands, urging us to dance. We looked at each other, completely dumbfounded.( I thought they are not supposed to touch us!!)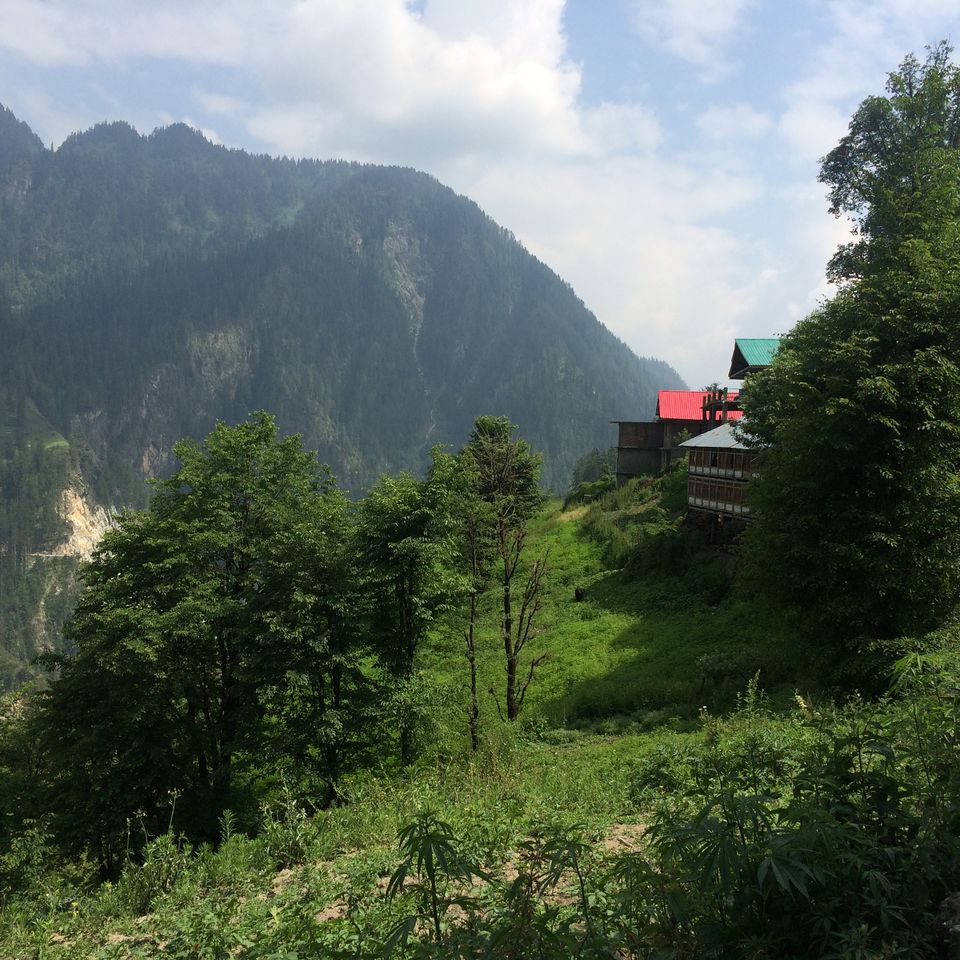 We explored the village for a while before proceeding towards the top, to a cafe whose name I can't seem to remember(You have to try their pizzas though). As promised, the view was even more splendid from there. By this time, dusk had crept up on us and we decided it was time to head back - swearing to come back again.