Leh - When i came here in 2016, I was having an idea that leh must be kind of a small town, more like a village. What can you expect with a place which is situated at the height of 3500 meters... & I was totally wrong.
Let me start our Day 4 of Ladakh road trip at Shuma hotel. It is a good property and I can recommend this place for staying in Leh, it is roughly 4-5 km from Main bazaar and is around a quite locality. We woke up late in morning and it was already 9 am when we left this hotel and our first destination to see was Main bazaar.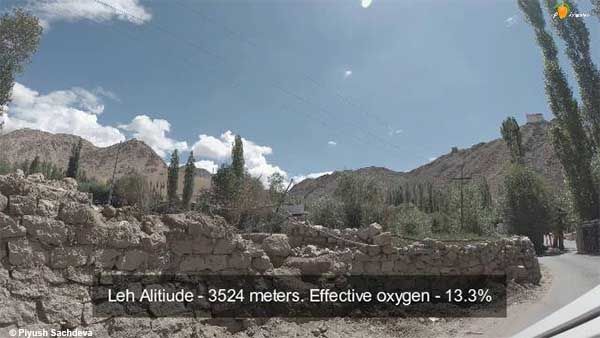 In 2016, this bazaar was under construction in many way but now it looks wow. Leh is now a capital of newly formed Union territory Ladakh (India) and Ladaki people were fighting for this from past 50 years... All were happy for it and they were celebrating their first Independence. Earlier Ladakh was been the part of Jammu Kashmir state.
Main bazaar or Main Market of Leh is the happening place here where you can have almost everything - be it fruits, vegetables, gifts items, Pashmina shawl etc etc. There are Mosque and Gurudwara at main bazaar along with some good hotels and restaurants.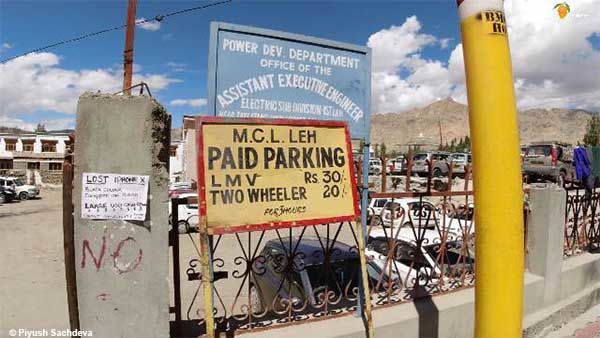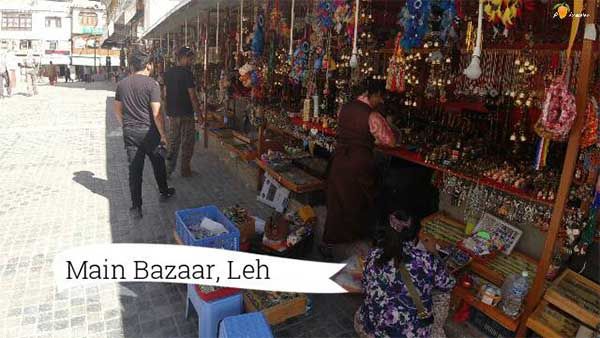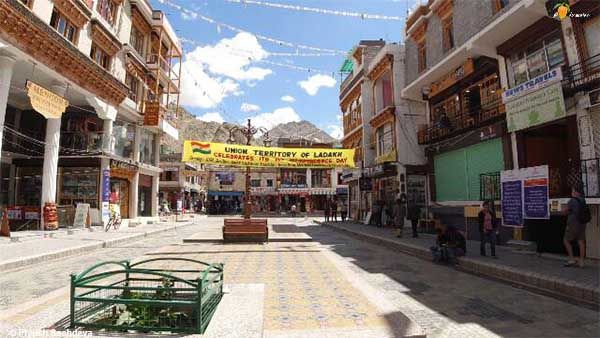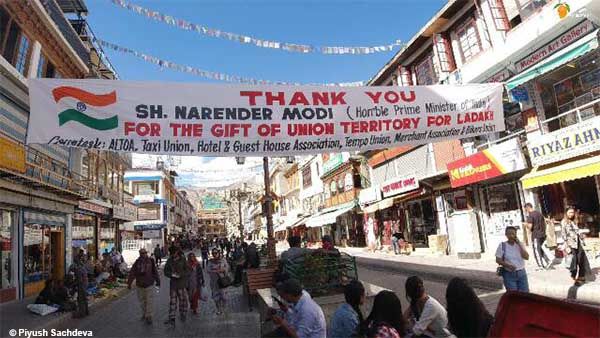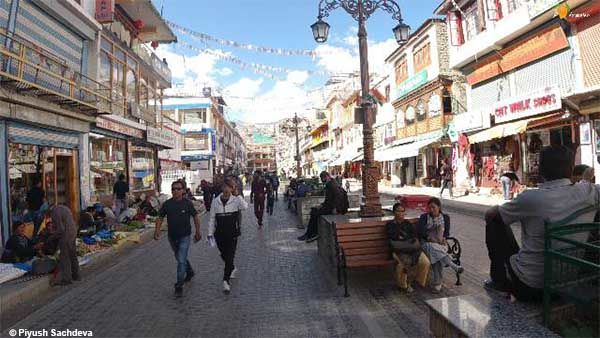 After strolling around main bazaar, as we saw the way for Leh Palace and we decided to change our hotel just to have a wonderful view of all Leh city. So we shifted ourselves to Leh palace view hotel. From the cozy roof top of this hotel, you can see all three major monuments of Leh - Shantistupa, Leh palace and Chandazik gompa.
When I was showing the hotel in my video to you all, in the meanwhile Kuldip by mistaken forgotten the car keys inside the car, and the super intelligent car locked itself. Puneet in the while running here and there in the city to get some mechanic and local people trying their best to help Kuldip to open the car. It took almost One hour when Kuldip found a way to open the car and both came back to new hotel. Looking at their faces, I was confused and at the same time when I heard the story which was told with such innocence and feeling sorry with the mild smile on their faces... I saw them as little kids... I could not help myself but to laugh on the whole scenario.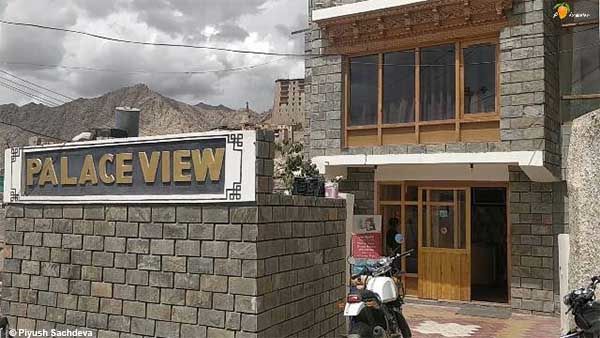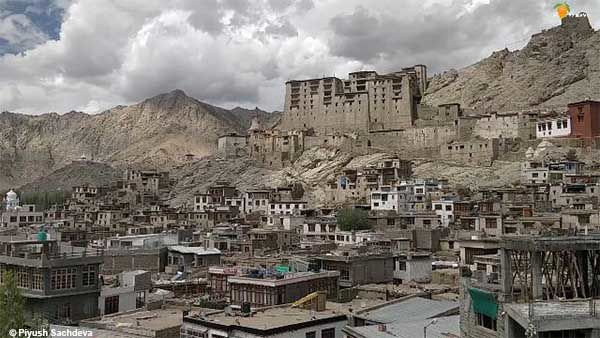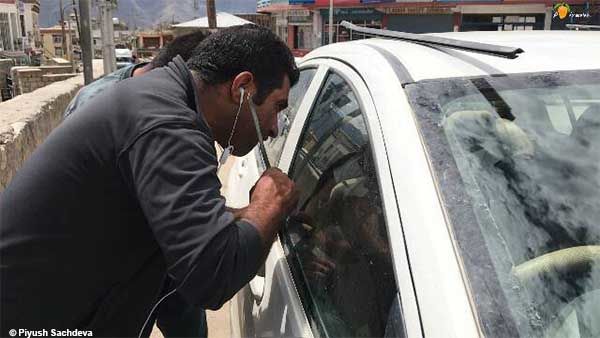 After this and with a small lunch, we ran towards Leh Palace. A nominal fee of Rs. 15/- they are charging for Indians and for other nationalities Rs. 100/- to enter the Palace.
Leh was also the historical capital of Himalayan Kingdom of Ladakh and the seat of which was Leh palace. Built in same style and around the same time as the Potala palace in Tibet. It is nine storey building and built in 1600 AD which accommodated the Royal family and now it is under control of Archaeological survey of India.
There is a museum here which right now having old pictures of palace and monasteries in this region and the royal shrine - kind of temple. Go to the roof top of this palace which gives a fantastic panoramic view of Leh and the surrounding areas. You can see Chandazik gompa and Shanti stupa more closely from here.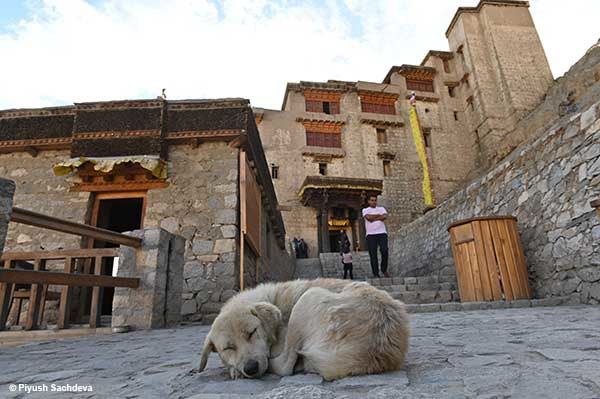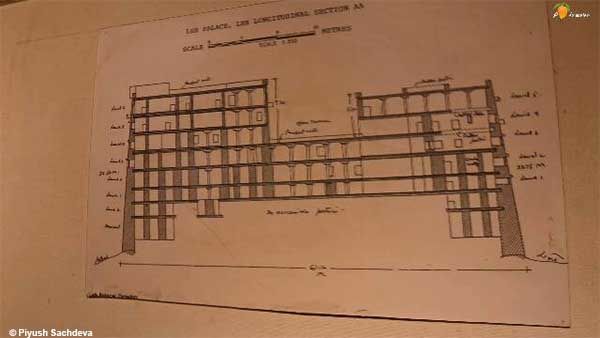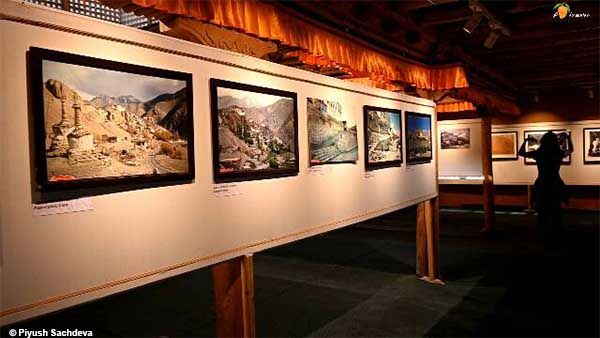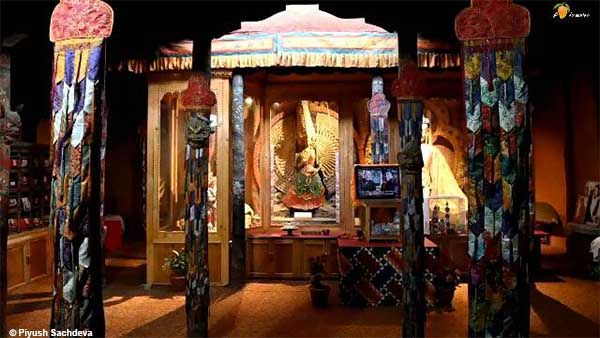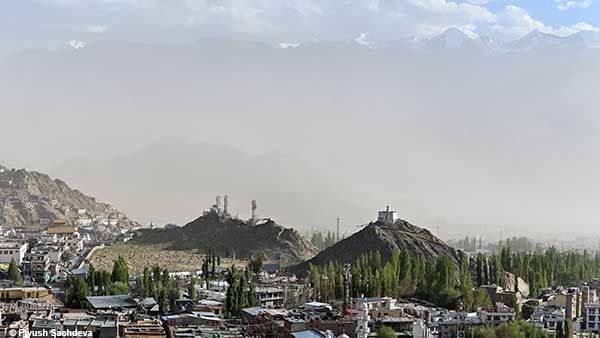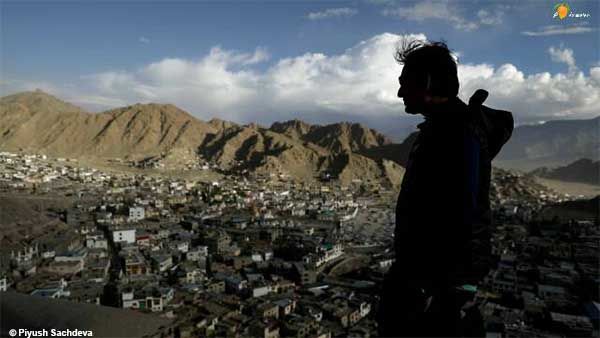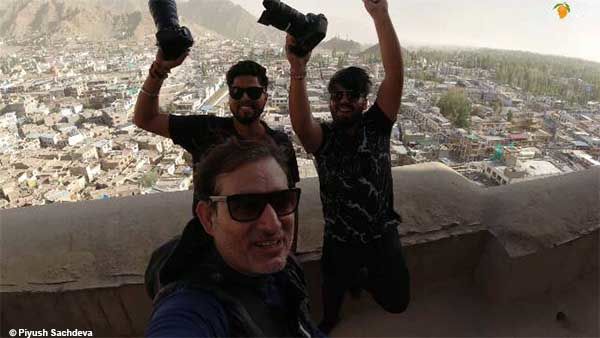 After quenching our thirst of Photographs and videos we went to Shanti stupa. It was built in 1991 by Japanees Buddhist Bhikshu and was enshrined by 14th Dalai Lama. It is the most famous tourist attraction in Leh not only for its architectural style, religious significance but also because its location which provide panoramic view of the surrounding land.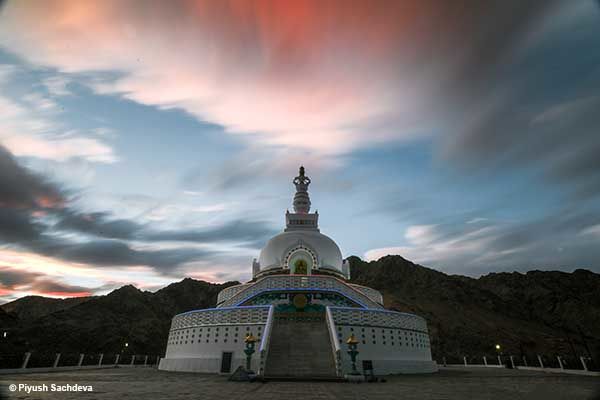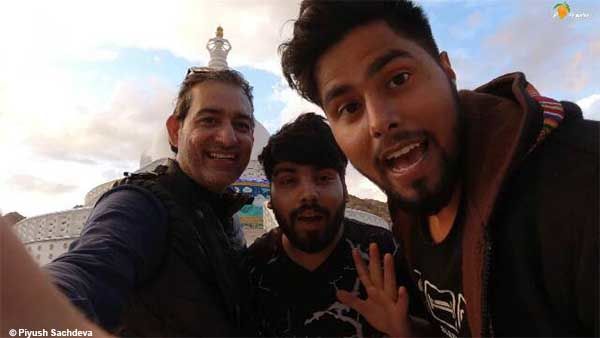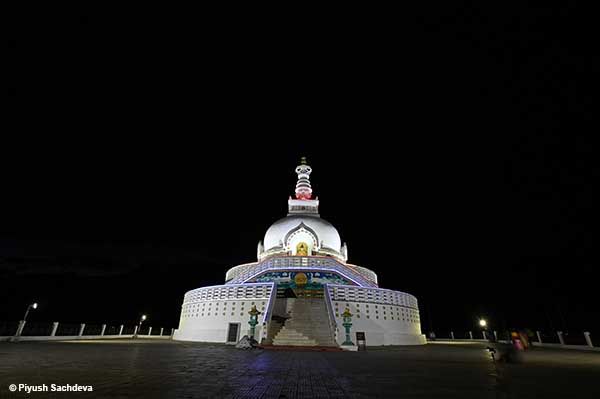 We made few long exposure shots and timelaps videos and then finally ended our day by strolling around Leh main bazaar and had our dinner at Chhef kitchen.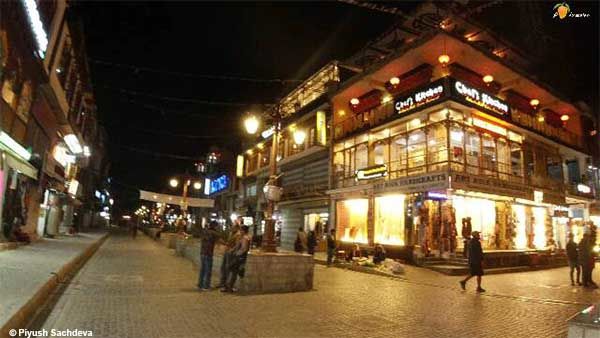 So this is all about of our Day 4. I hope you liked the video and content of this blog. If you still need any information. Just msg. me at Insta or Fb. I'll be glad to help you. And wait, do subscribe my youtube channel. In next chapter will take you all to major Monasteries in Leh. Until then, have a wonderful time.
Message -
* Please don't litter. The more we keep clean our countries the more we enjoy it.
* Avoid using Plastic bags and bottles. Make awareness to your friend circle as well.
Main Points to note :-
1.) How to reach Leh
a) Leh have its own airport - Kushok Bakula Rimpochee Airport
Regular flights from Delhi are there for Leh
b) Take Private or State buses from Manali or from Delhi
c) Taxi from Delhi
d) Your own Vehicle (Ladakh is famous for its road trip and I will suggest to do a Bike or car ride from your own Vehicle - Where you are from India - Start from there. )
Other nationalities people - don't get disheartened - There are Bikes and taxi available in rent at Leh. You can too enjoy it
2.) Best time to Visit
The best time is from June to Mid September. This is the time where you will find all roads are opened.
3.) Places to see in Leh
a) Main Bazaar
b) Leh Palace
c) Shanti Stupa
d) Monasteries in leh
Frequent Searches Leading To This Page:-
Best Tour Packages for Ladakh, Ladakh Tour Package for Couple, Best Travel Packages for Ladakh, Best Ladakh Trip Packages, Ladakh Holiday Tour Packages, Things to do in Ladakh