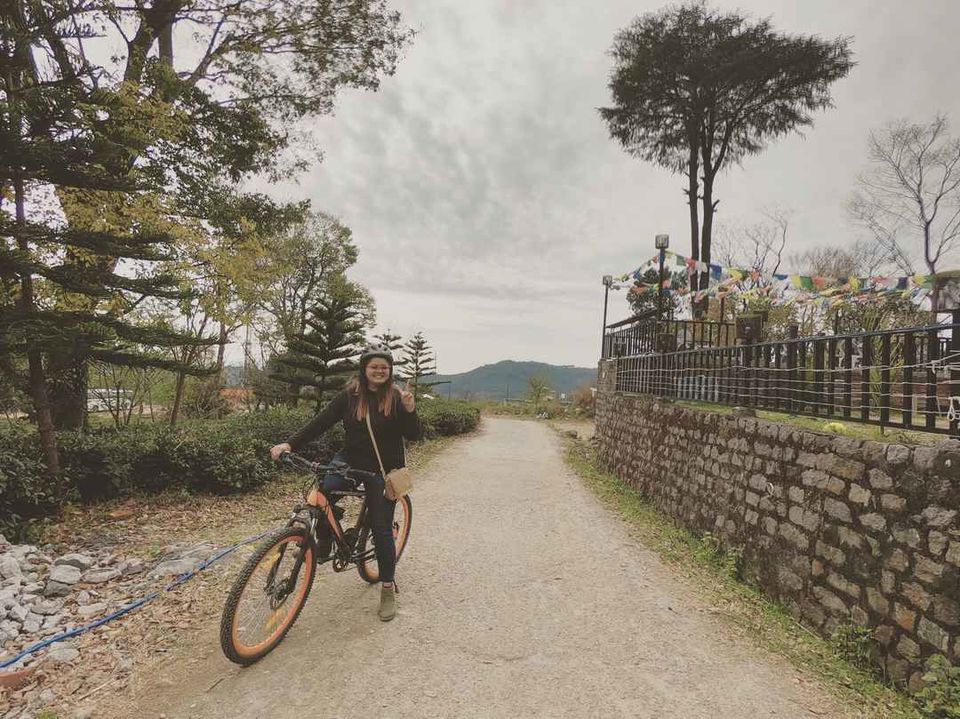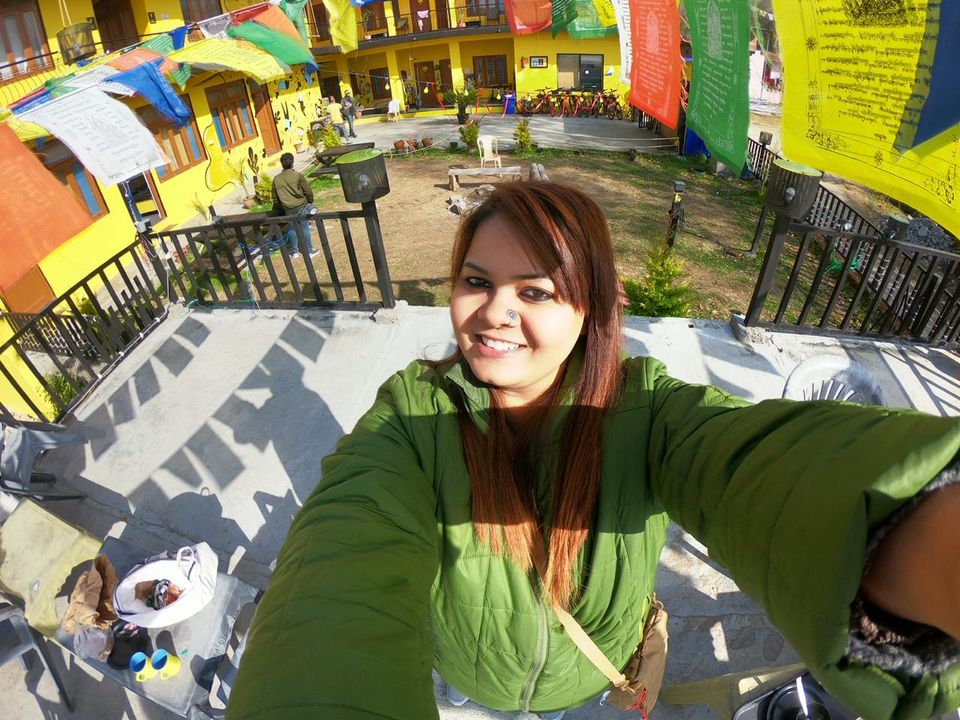 DAY1 From the Beginning
We started our journey from Majnu Ka Tilla (MKT) where generally people catch their bus for Himachal Tourism also if you really want to enjoy the Kasol ka cafe wale feel then must visit MKT one or two hours prior your departure because that's what I did and I just went to one of the cafe's known as "Amma's Cafe" and I ordered"hot chocolate coffee and the dutch pastry" which was quite good in taste.
We boarded our bus at 10 pm after our little fresh and up from the cafe. Plugged in our headset, packed up with good munchies, essential gadgets and some clothes as per the destination. I was travelling with one of my old friend's and we both were female traveller's so yeah thoda sa daar, kafi zyada excitement was there in us. After long chit chat kab we both passed out pata hi nai chala and when we opened up our eyes we were somewhere in amidst of mountains. We reached Bir at 9 AM and thankfully our hostel was just in-front of Bus stand so yeah it was not at all struggle point for us.
Maine trip planning ke waqt kafi zyada search kiya about hostels, as you can get a lot of fancy hostels in Bir but I personally believe ki destination point should always be approachable and that to when you are travelling solo or duet. Also never go on brands as I realised whenever you book any hostels or homestays always do half payment and if you like the services then extend your stay by doing complete payment because half payment karke at least you have option to switch to other place if you don't like the services. We booked "The Hosteller" through booking.com where we got cheaper deal and discount for 3 days and 2 nights approx for Rs 1400 for two people excluding food.
The administration part of the hostel were quite cool as all youngsters work over there so you won't face much issue while scheduling your plan or to discuss your trip. We booked one of the Paragliding team for Paragliding (PG) which again Hosteller accommodate for us. Normally, in summer's you will find the package for PG for Rs 3k to 4k but in winter's you can bargain and we cracked the deal for Rs. 1800 per person including your Go Pro Videos. But make sure the Go Pro are working kyuki hamare wale ne hamara video shoot hi nai kiya due to low battery.
P A R A G L I D I N G is a kind of experience which can't be expressed in words isko karne k liye you really have to feel like a bird creature and then you can feel the beauty of this alluring world.
The landing point is even more beautiful because that's what gives you the feel like you are somewhere in SWEDEN. Ample number of cafe's and local wine shops are there but I visited "musafir, A Traveller's Cafe" .
"Glider's Pizzeria", no wonder the food was amazing for both the cafe's. I went there through Zomato ranking and few local people recommendation but it's your choice as there are lot more fancy boutique cafe's.
Also one interesting part although I didn't visit June 16 Cafe but I heard that this cafe is owned by Sumit Soni who is an actor by profession. His work are in some famous web series like "Hey Prabhu", "Love, Lust, Confusion"- the famous drummer in the series and the child artist in "Udaan" movie.
Back to my journey, after a long tiring day we just packed our food and some local wine (which was pathetic and tasted like apple cider vinegar) for chill out in hostel. HOSTEL's ke bhi apne maaze hai only if you enjoy to meet new people and spend some good time with them else bunker beds are waiting for you with your cozy blanket.
DAY 2
Since we spend a good time last night beneath the stars in -2 degree celsius with some bon fire and chaay hence we met some new people and we finally decided to plan our day tour with them.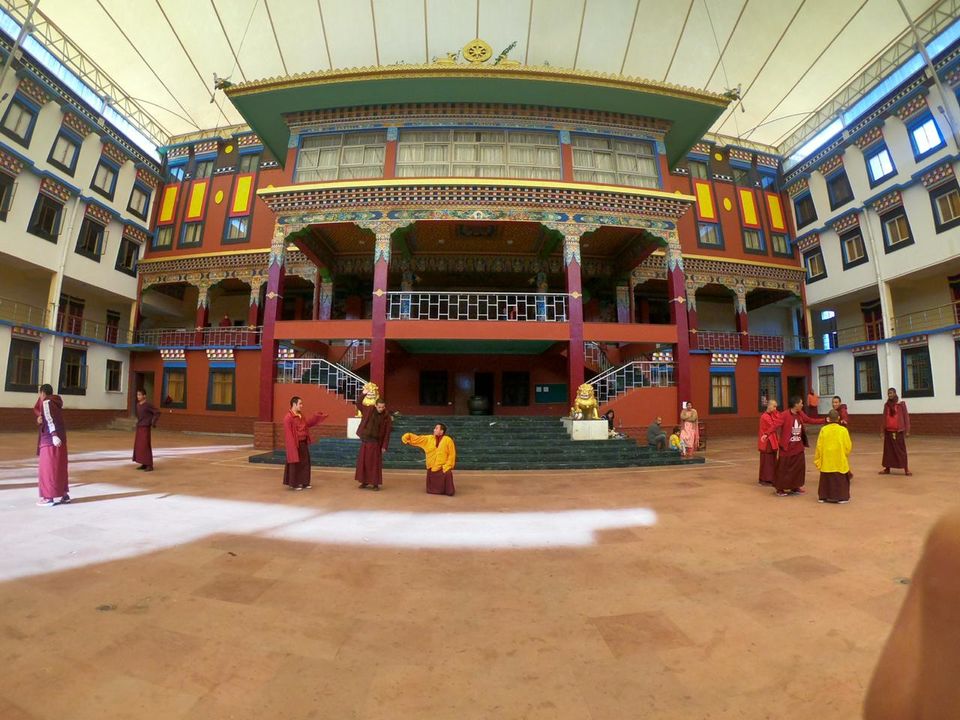 We quickly had our breakfast and then we booked the cab from the hostel itself only with the help of hosteller admin's as they have some good local contact numbers of cab's. We explored KANGRA VALLEY, Sherabling Monastery, Sarabai Monastery and Baijnath Temple.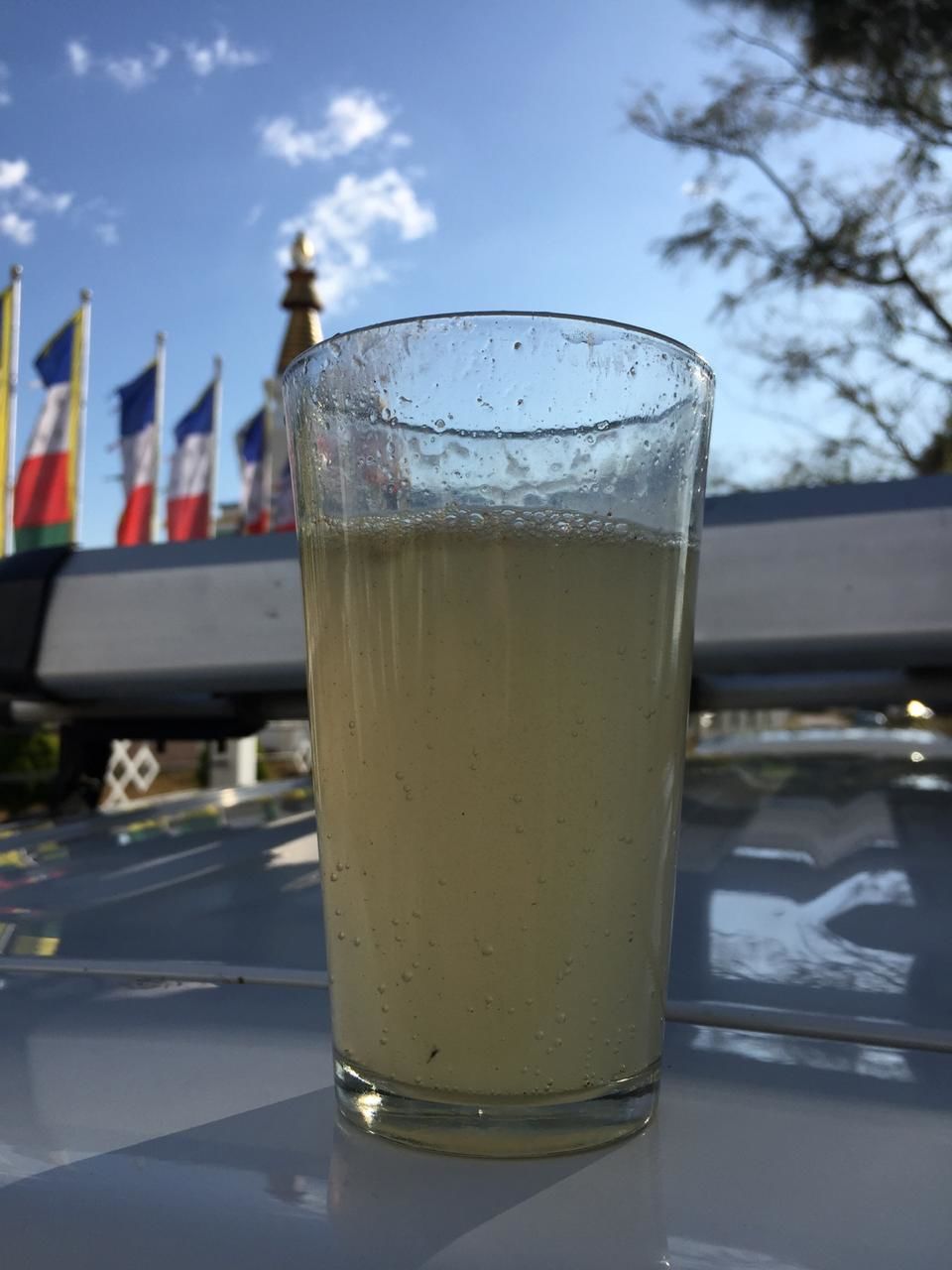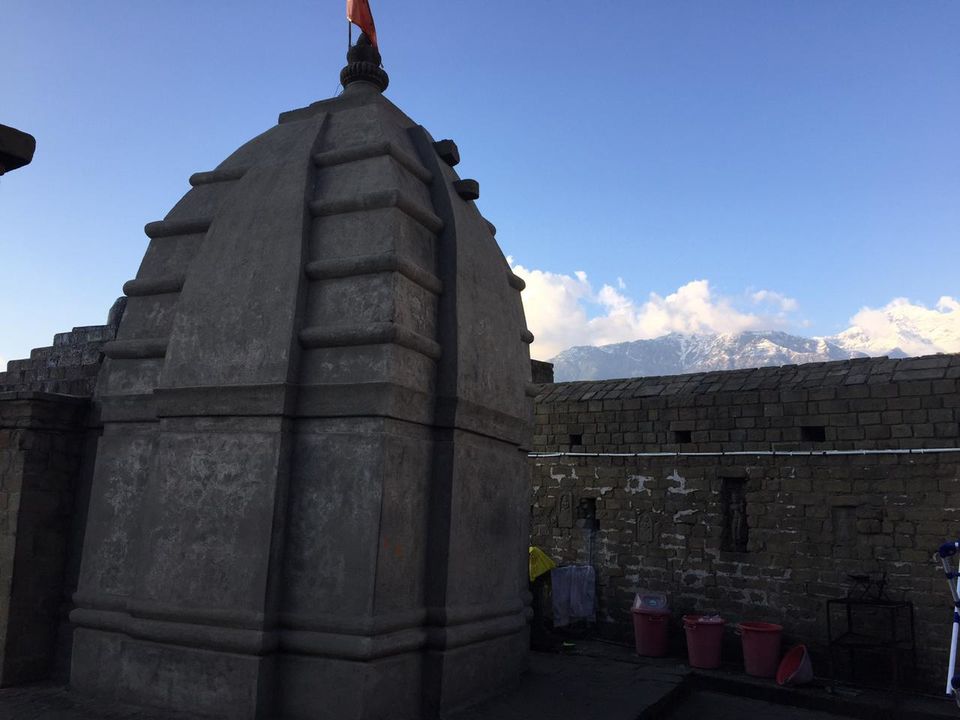 And that's how our second day of our trip got end.
DAY3
Last day of our trip, yes we were quite disappointed as our trip was on edge but one of the admin's from Hostel (I would like to mention his name "HARRY" to whom you can contact for BIR sightseeing as he have a good collection of hidden places) he randomly asked our plan for the day and we were usually like ki hum walk karenge but then he asked "would you guys like to see the entire valley from height???" We all thought ki hamara koi happening plan nai hai so why not. Then we rented a scooty for like 6 hours for Rs. 300 excluding fuel.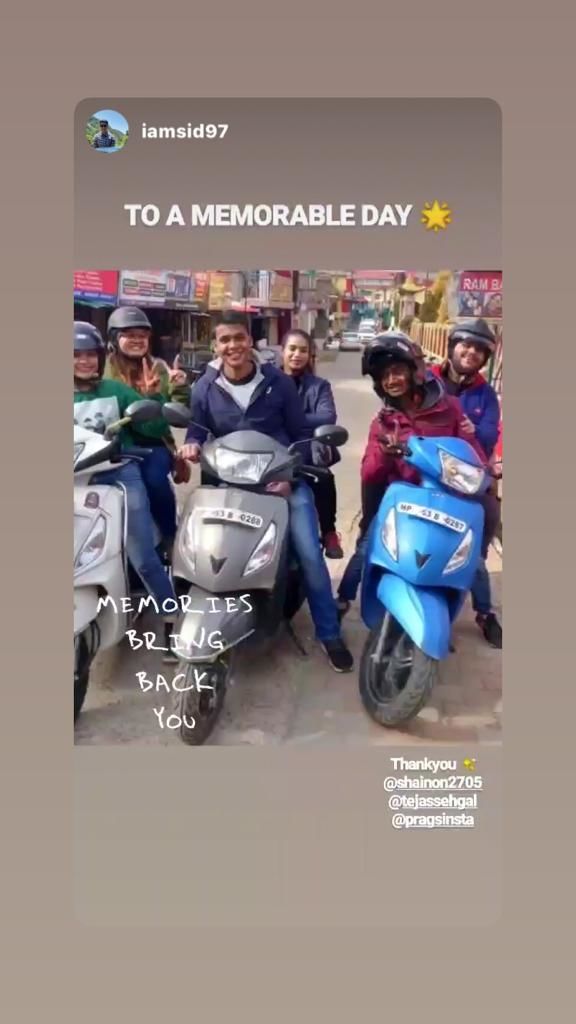 Don't go on picture quality as I only have this memory in my gallery. Phir kya hum nikal pade. Aur then pahado mein scooty chalane ka sapna bhi poora hua. The cold breeze were enough to whisper in my ears ki Spotify ya Wynk ki zarurat hi nai lage.
Lastly we came to our Bus Stop at 4 pm, packed our dinner grabbed some snacks and then boarded our bus for Capital of India.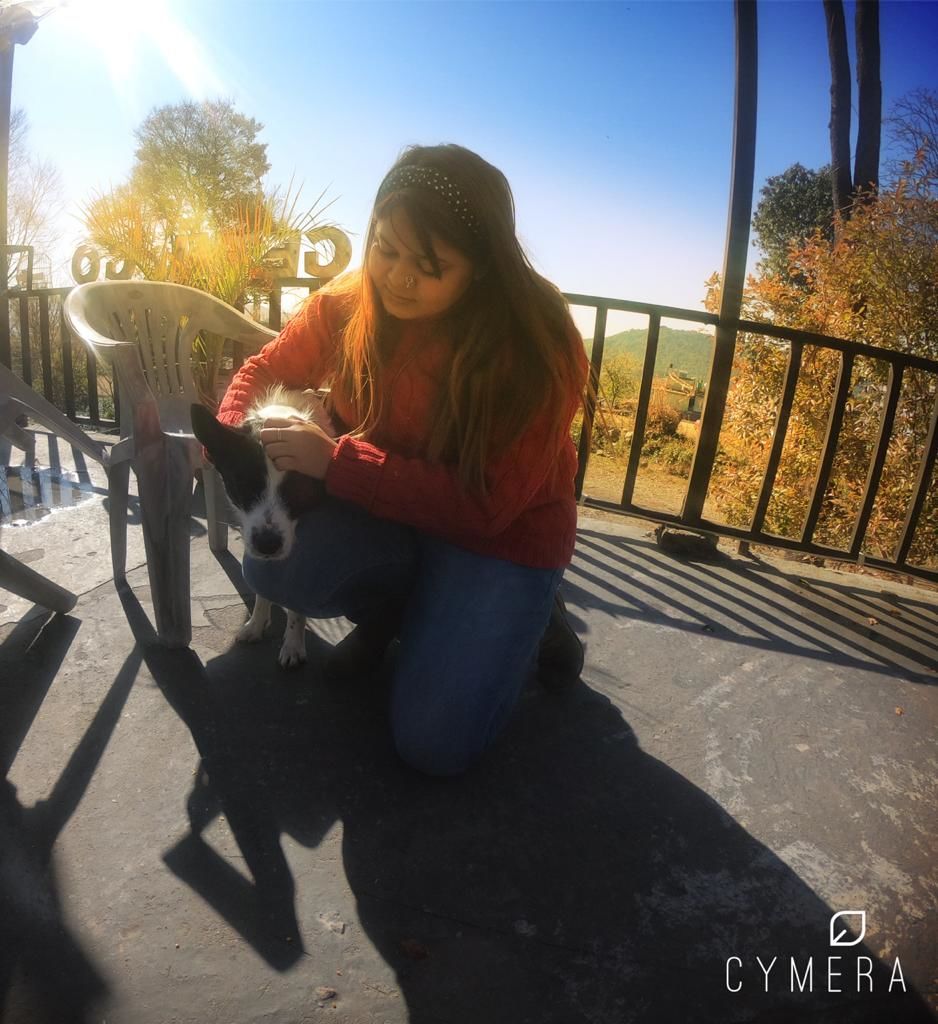 This trip gave the new version of me. Initially I was frightened to step out lonely from my place but yes after this journey I felt that I can travel not only to places but in my life too.
If you like my blog you can follow me on my Instagram handle "g_y_p_s_y__t_r_a_v_e_l_l_e_r" or "urban_banjaare".
KUDOS TO ALL FEMALE TRAVELLERS !
CHAO !!!!!!!!!!!!