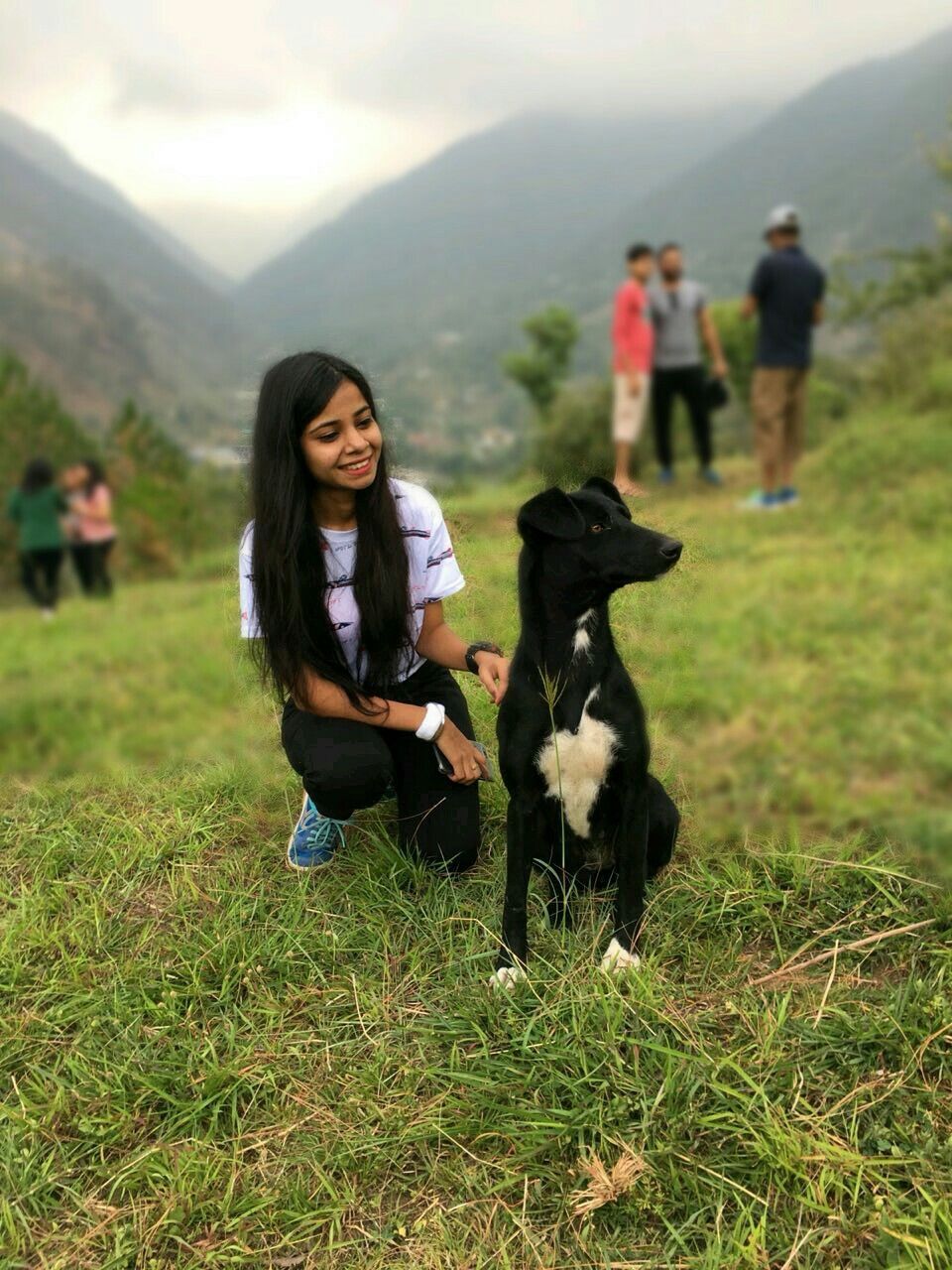 Trekking for me is where trekkers hop on the rhythm of the track.
So at the age of 21, you think I am passionate trekker??  Not at all.
Neither I have hiked so far and not even dreamt of, this early.
If adventure is more than a freaking tantrum for you and wanting to escape from the heat!!!
Salli is the destination for you totally.
The hearty rainfall and an abundance of reptiles, animals, and amphibians make Salli a photographer's and nature lovers Cockaigne and this was utterly ostensive while roaming inside the forest and exploring the waterfalls nearby.
The place Salli is located  40km from Dharamshala, Kangra district mainly famous for adventure and camping.
HOW TO REACH Salli
By Rail
There is no railway station near to Salli in less than 10 km. How ever Jalandhar City Rail Way Station is major railway station 137 KM near to Sallis
We started 3 days expedition to explore hidden solitaire and survival secrets of Salli.
Day 1:
Started our day early morning with a challenge as everyone had to bear with the cold water for perking up and queue to get warm water for bathing.
Later provided with utensils and instructed to bring them daily while coming for a meal. You might be thinking what's the big deal, right? They asked us to wash by our own ironically this was the first time I washed a dish.
The main aim of the day is to explore handi forest. So we headed towards our another camp which was 7km away from the base camp.  Packed our rucksack bearing in mind utmost necessities that too provided by the camp head. All set,  we 32 with  3 faculties and a tour manager ready to leave the camp for a day.
While moving inside the forest we came across many amphibians and elergic trees.  Nothing makes me feel as fresh and good as the silent scream of birds happiness, animals craving for food and trees shedding their leaves for rain. Escape to forests of Salli and experience the hidden facts.
Sprinting through the wilderness of the forest in a search of secret human survival was the only positive distraction from city hustle bustle.
The tour guide was showing us the direction to move and my group (THE S4 ) was leading the crew and was the first to reach the camp 2.
Welcomed by the Himachali people with beverage as their sweet gesture. After such a hectic walk, we all sat for a minute and another instruction came to build our own tent. They taught us how to assemble and make a tent. Afterward, we all freshened up and ready for the lunch.
We stepped for the river crossing activity.  Enhancing yourself through nature is all you want.
The only time the whole 32 sat and activity was across the river named "Khauli", a crystal clear river.
At the end of the activity, the weather became so stormy and rainy that we moved in a single tent and played indoor games. The thunderstorm and rain at such height were so threatening but we managed to enjoy as for us was the new experience.  After the busy schedule, we all went into our tents after dinner. In dinner, we are served with a regional vegetable named "lumdu", a famous veggie of Himachal.
And keep in mind the cold weather bonfire was arranged.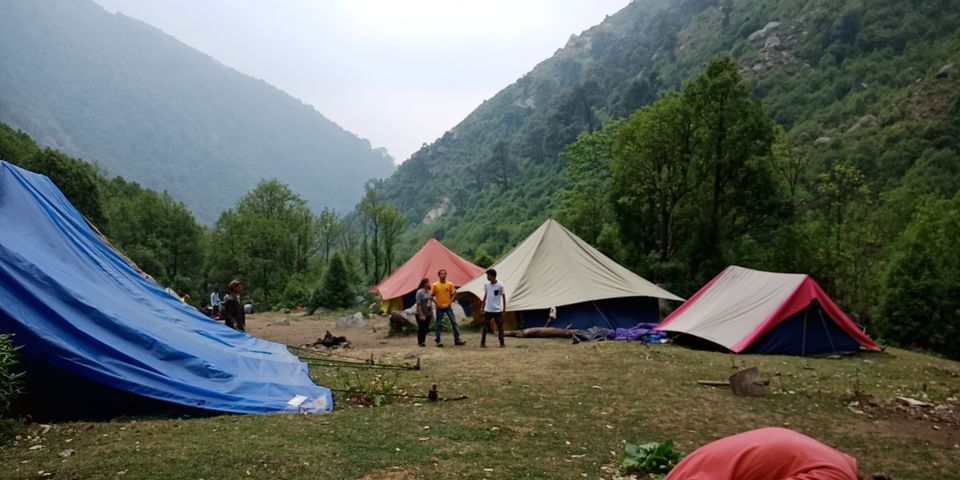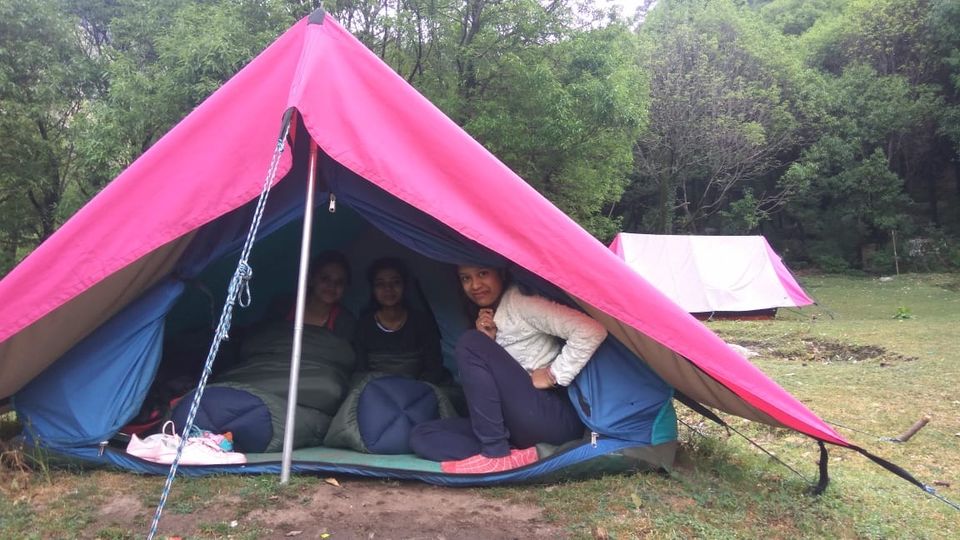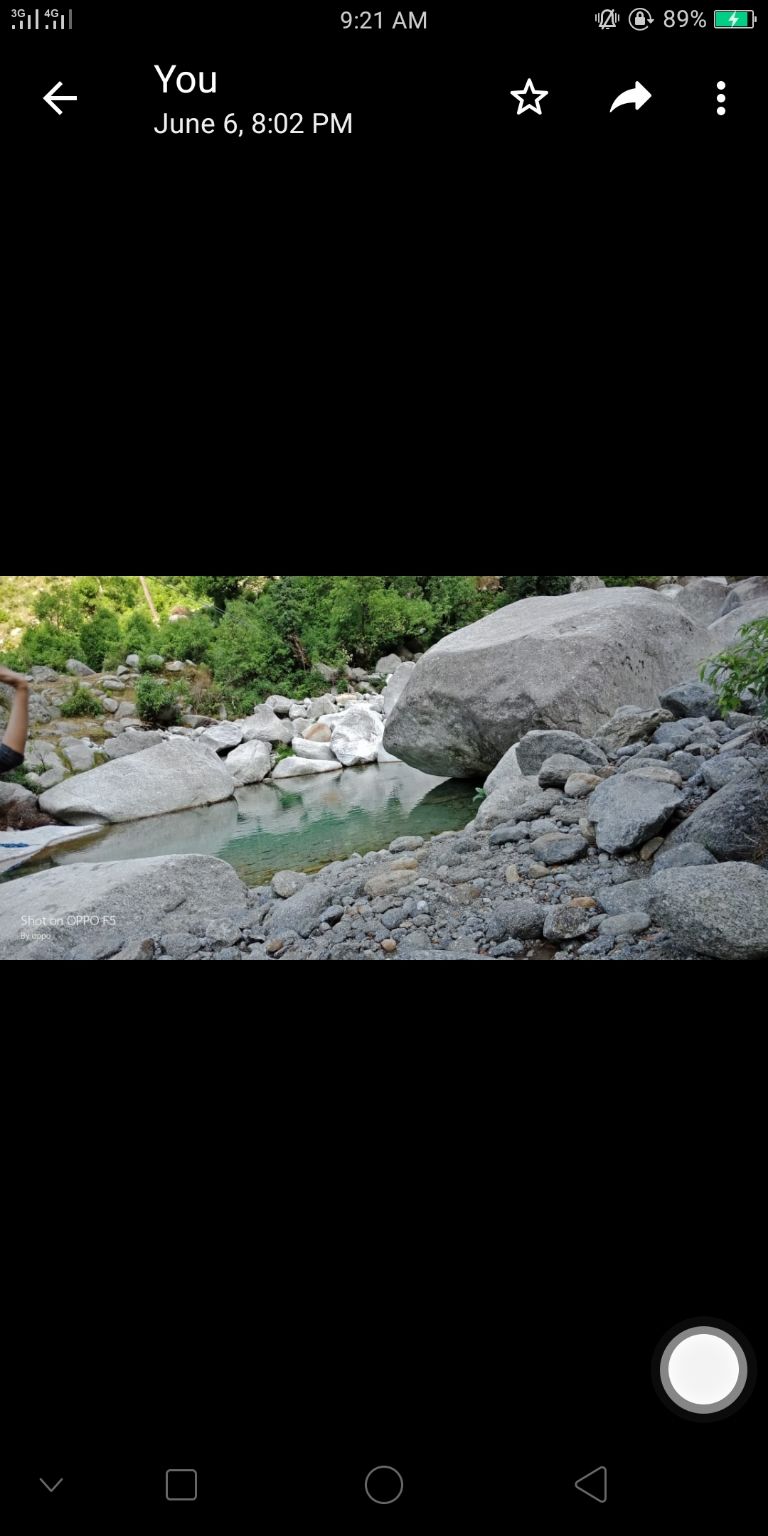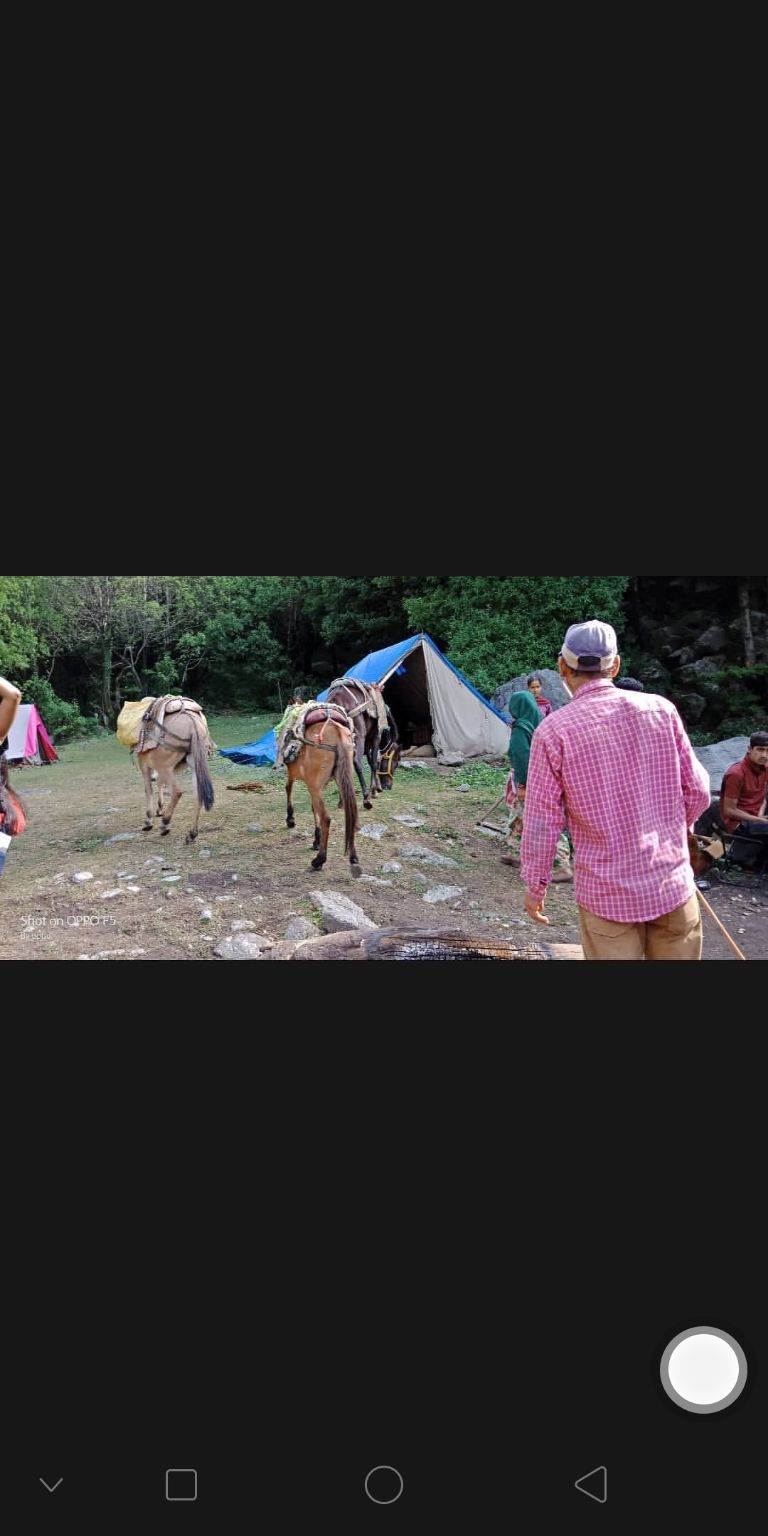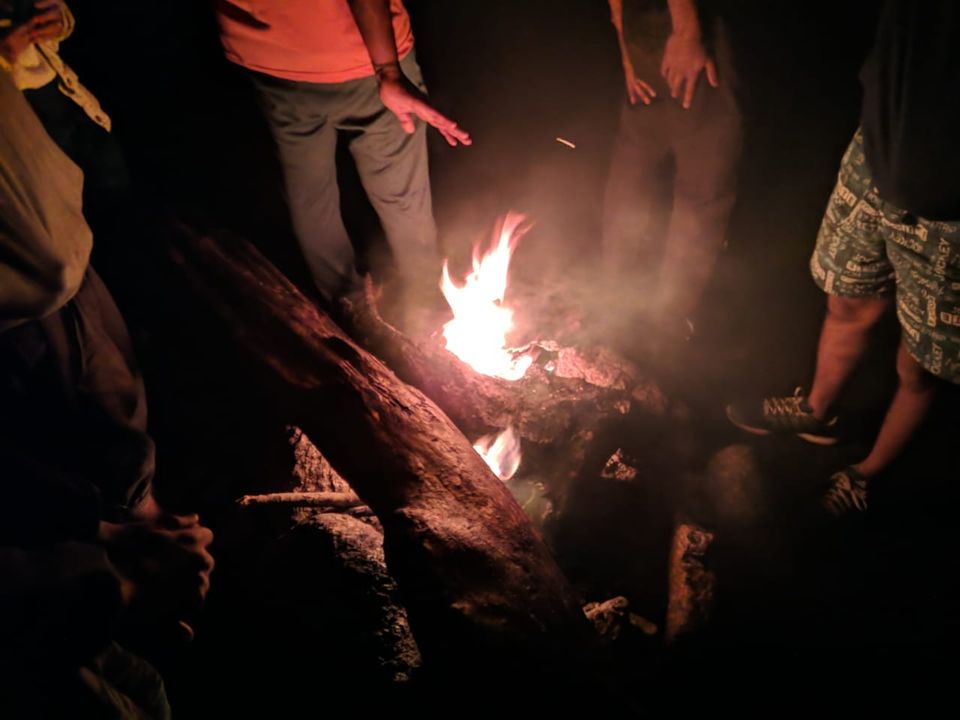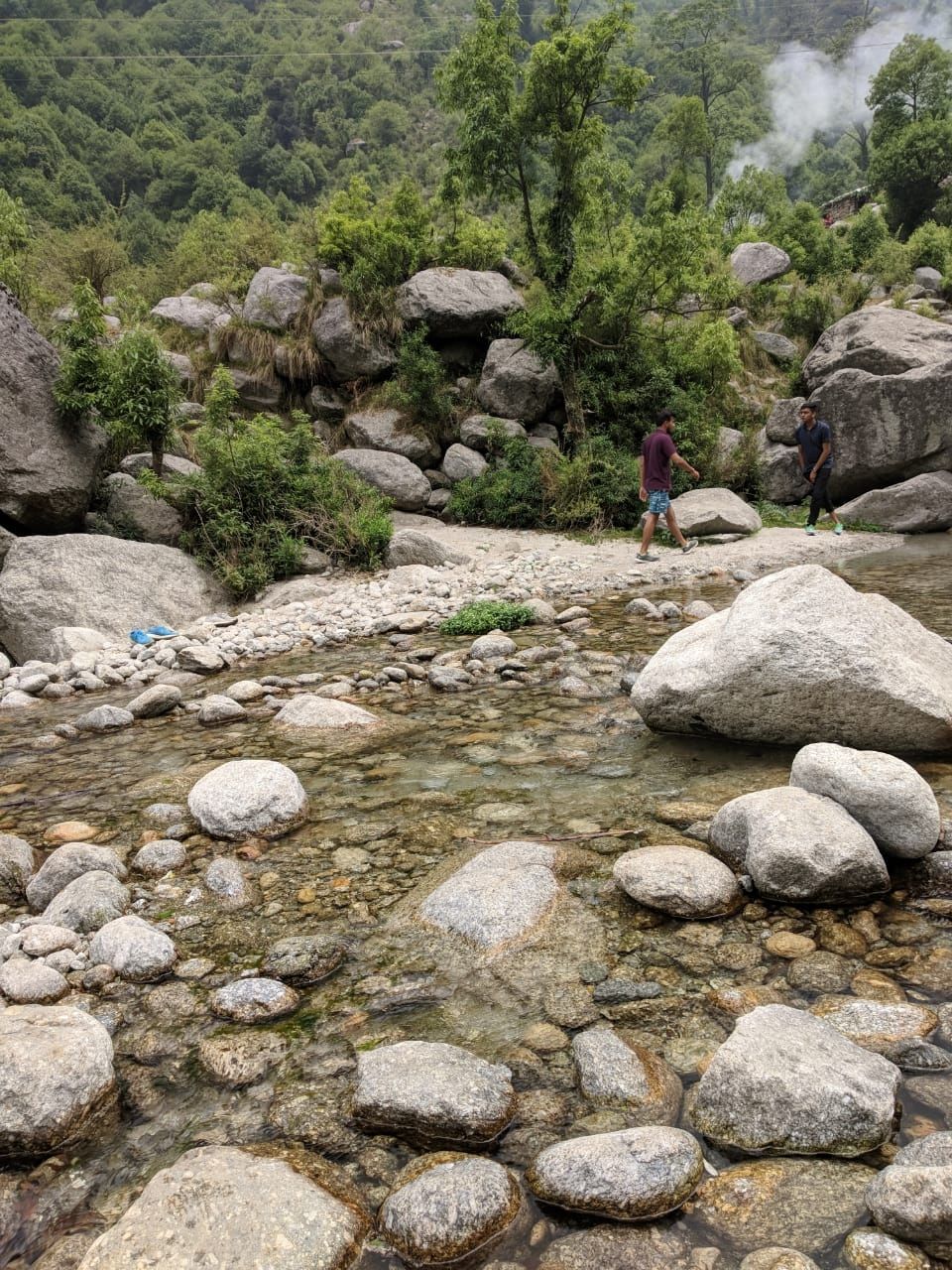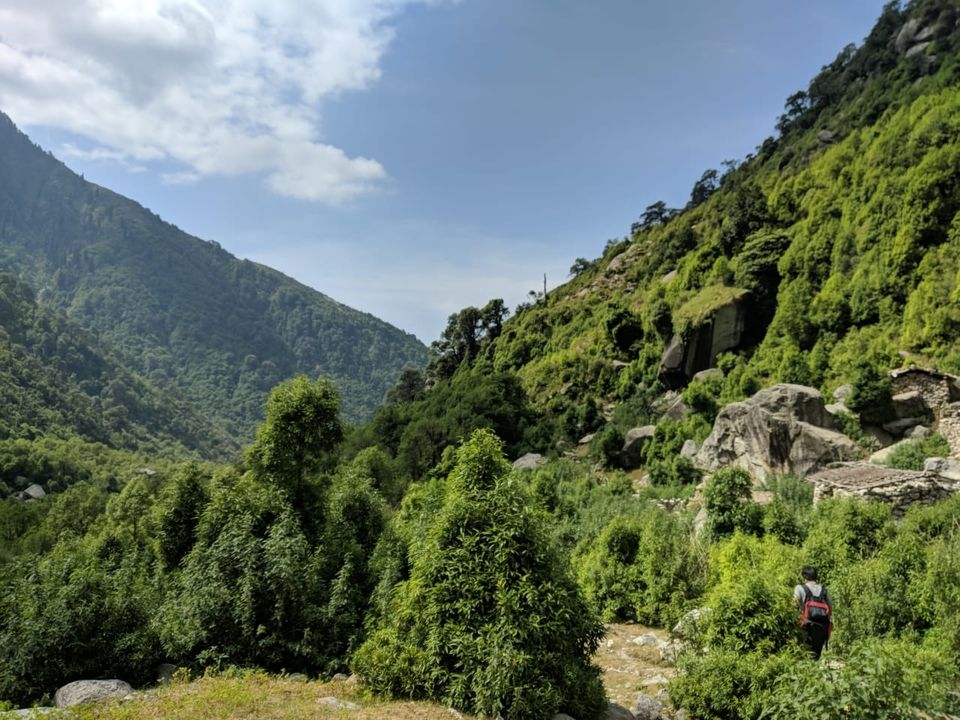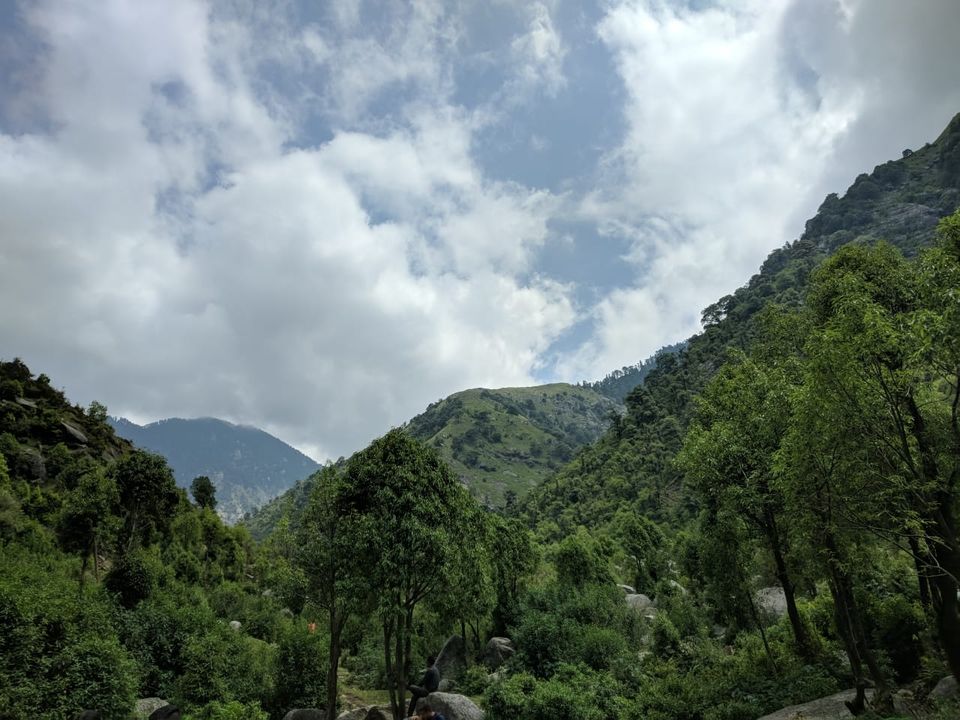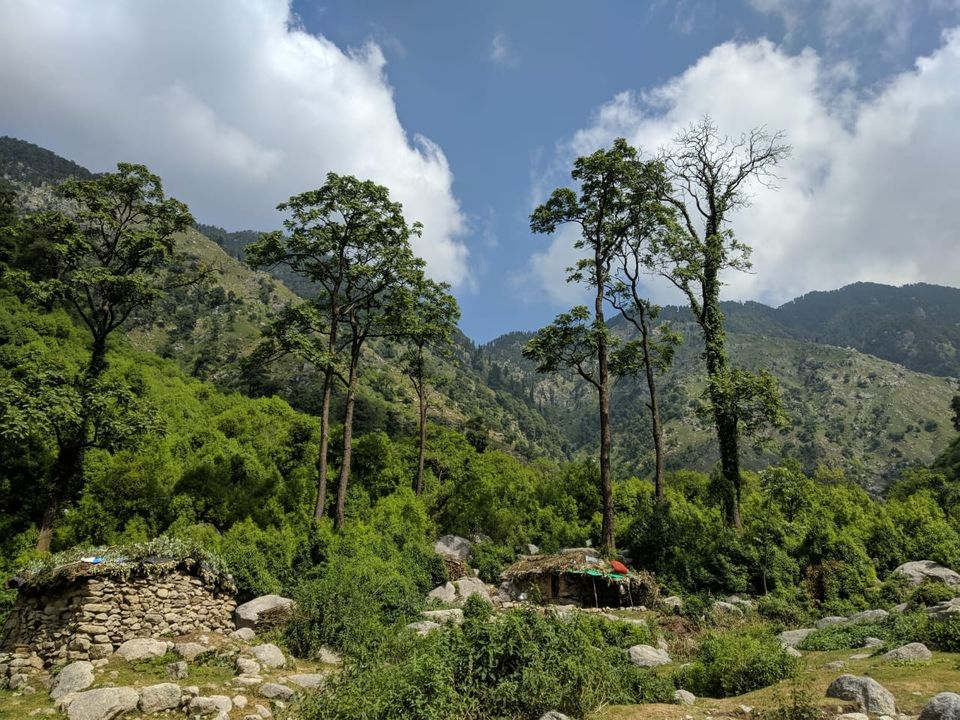 Everything was planned for the day.
We wake up every morning at 5 o'clock. As there was a time to trek down to the base camp, so meanwhile some of us secretly went to explore the hidden caves of the forest.  And later followed by the breakfast stepped down to the camp.  In between, we found a temple where people came to stay nearby for 3 months to feed their animals from July to September.
And yes again my group (THE S4) was the first one to reach the camp.
Many people asked me what you have achieved by reaching early? Little did they know that trekking gives me a thrill I didn't come on a trip just for fun and thinking it as a prompt to trek down. Being first gives me inner peace and happiness.
Late afternoon new tasks were ready to be faced.  Some thrilling activities in the camp
1. Burma bridge
2. Mowgli walk
3. Flying fox
4. Commando net etc
I was amazed at everyone's performance as each one of them was so good and completed every activity in one go. It's good to see the competition and giggling faces.
Everyone was busy capturing and posting pictures on social media rather than enjoying the very moment. Sometimes I wish tour organizers shouldn't allow cell phones on the trip.  It really annoys me.
Well!!
After the activities, all moved for brunch and rested for some hour intent and then enjoyed soup with karaoke music.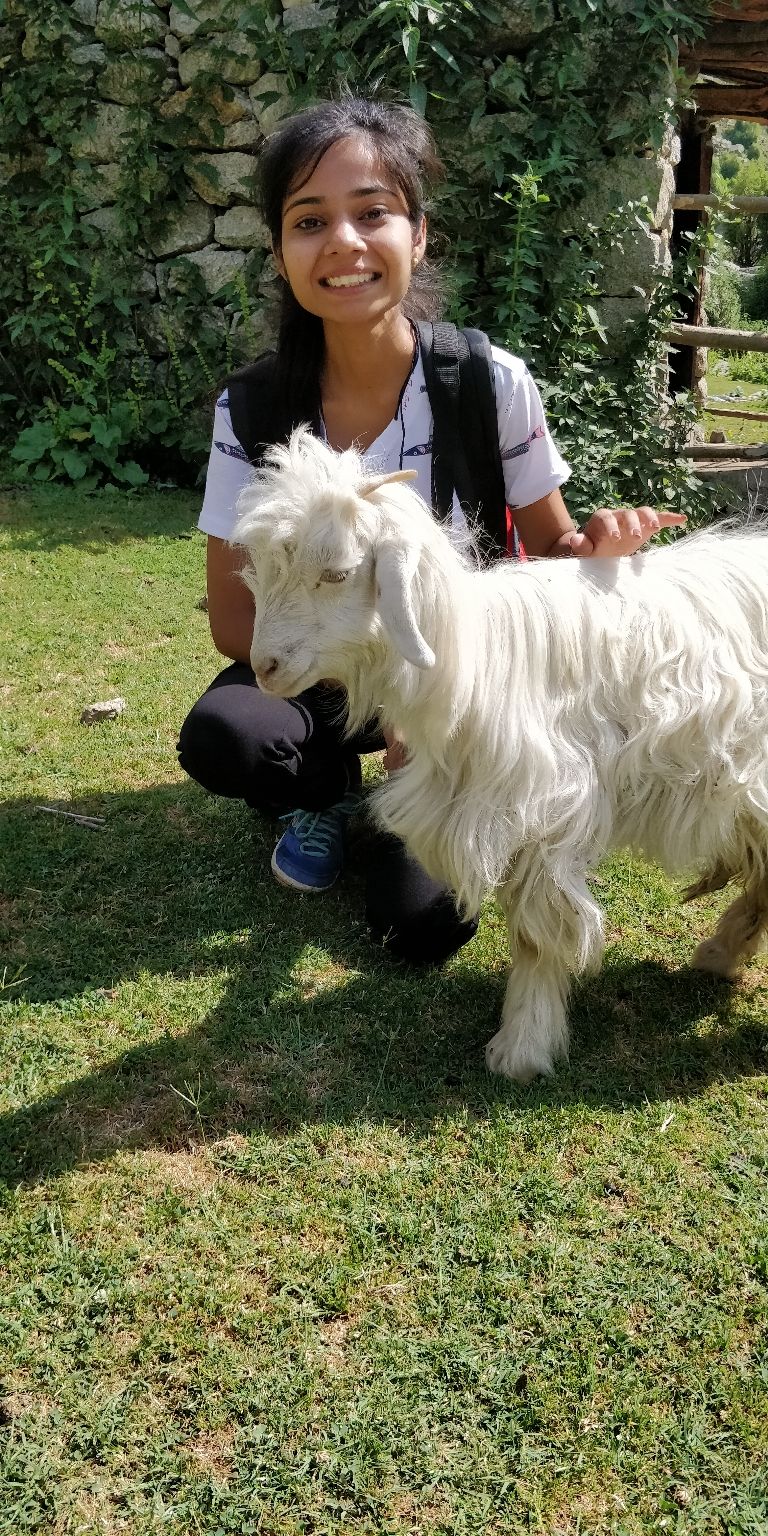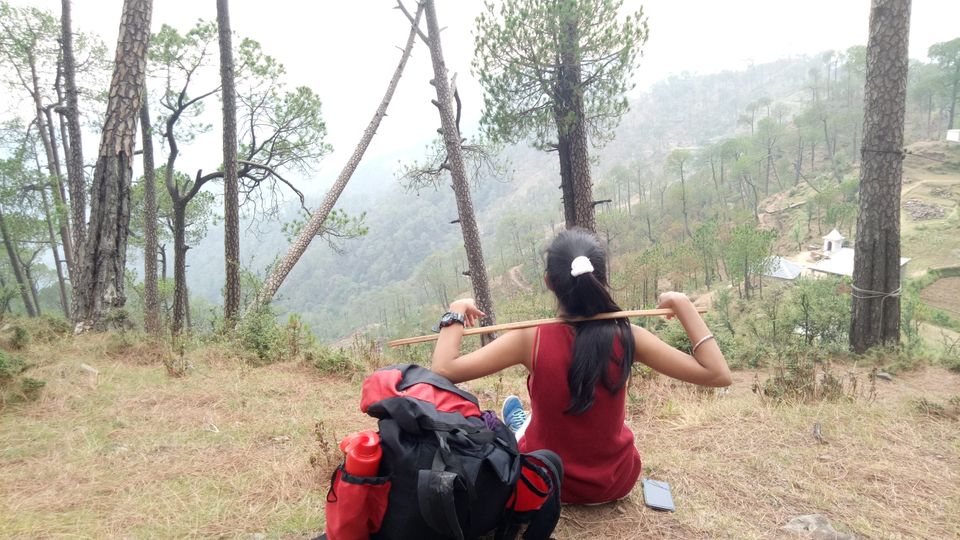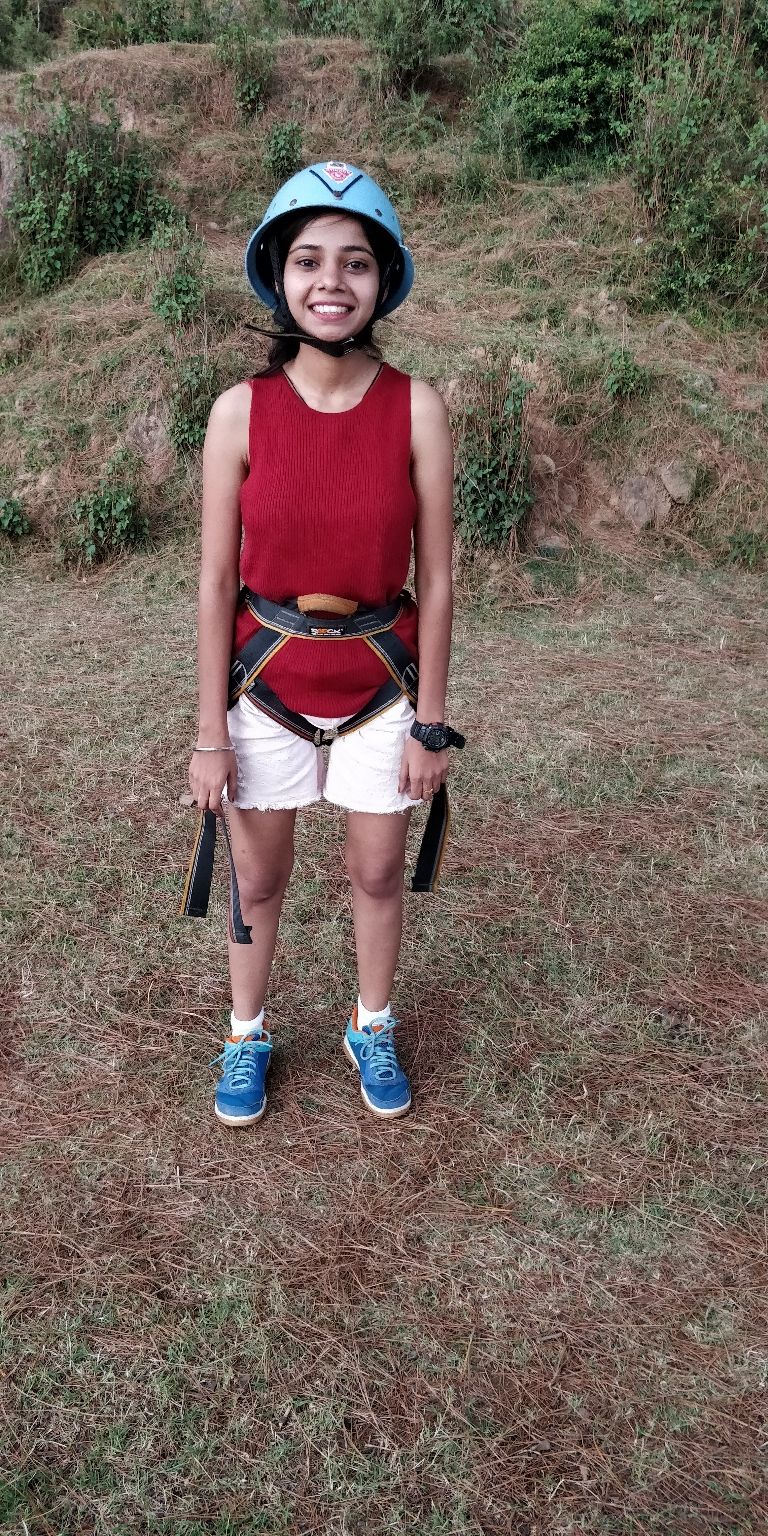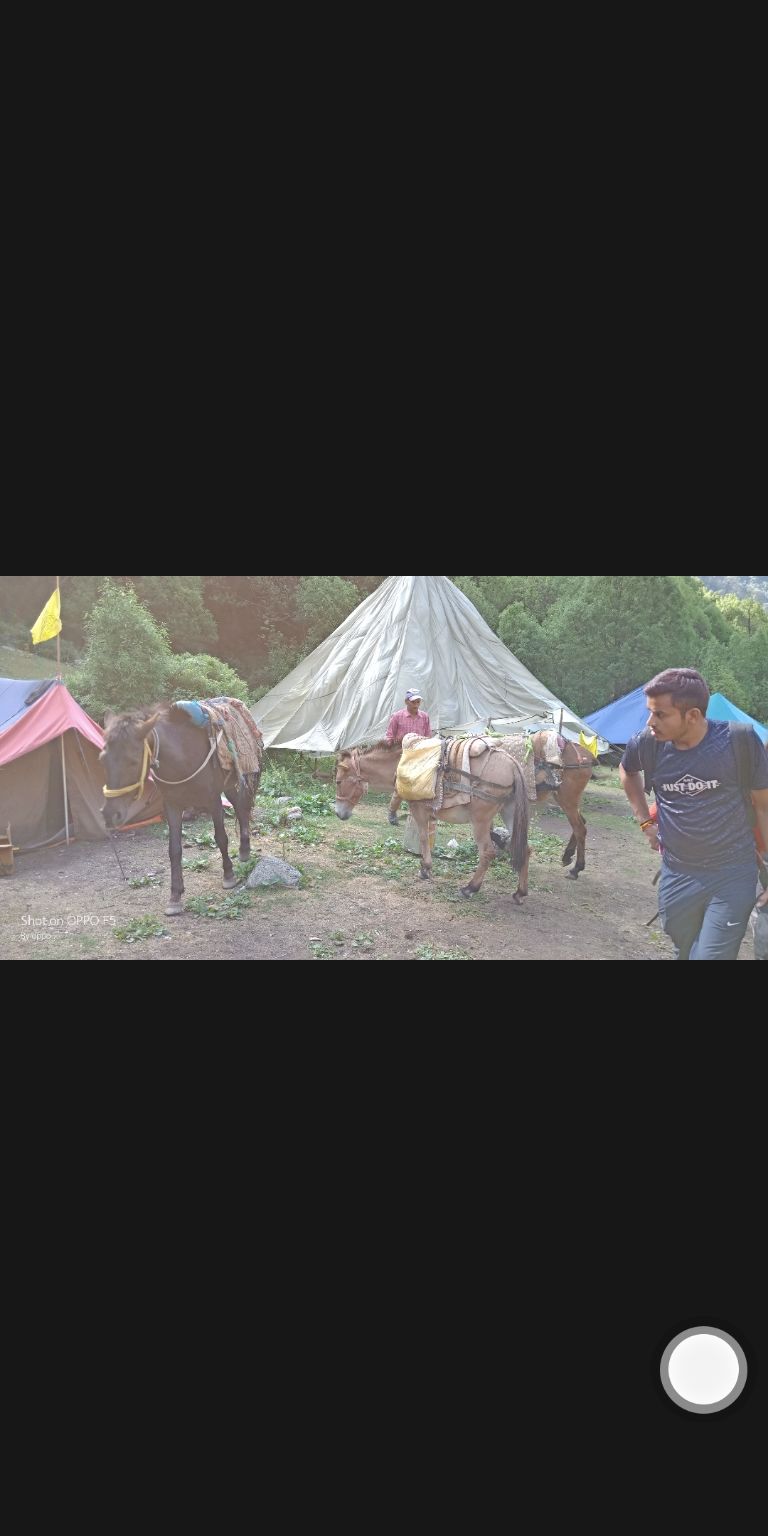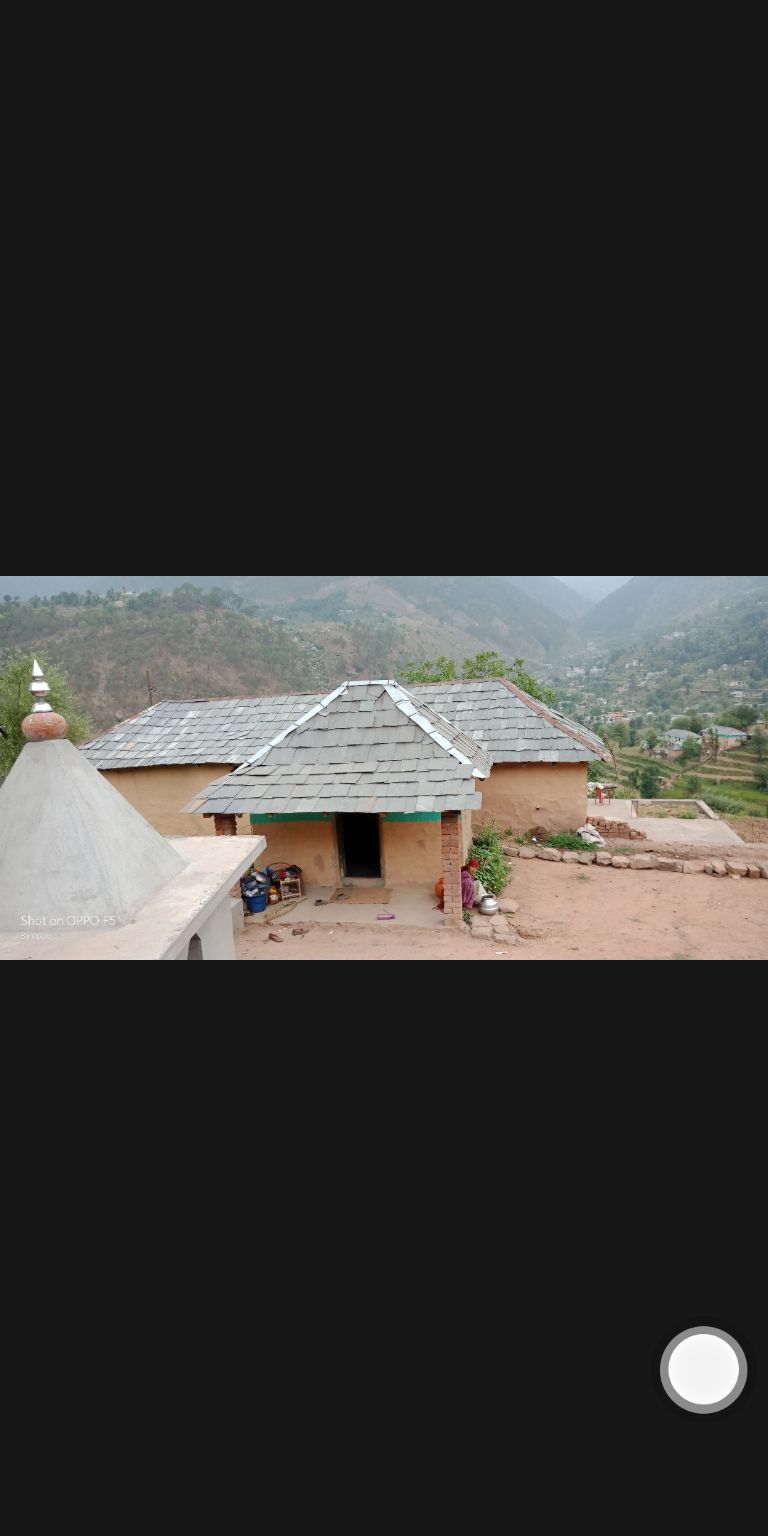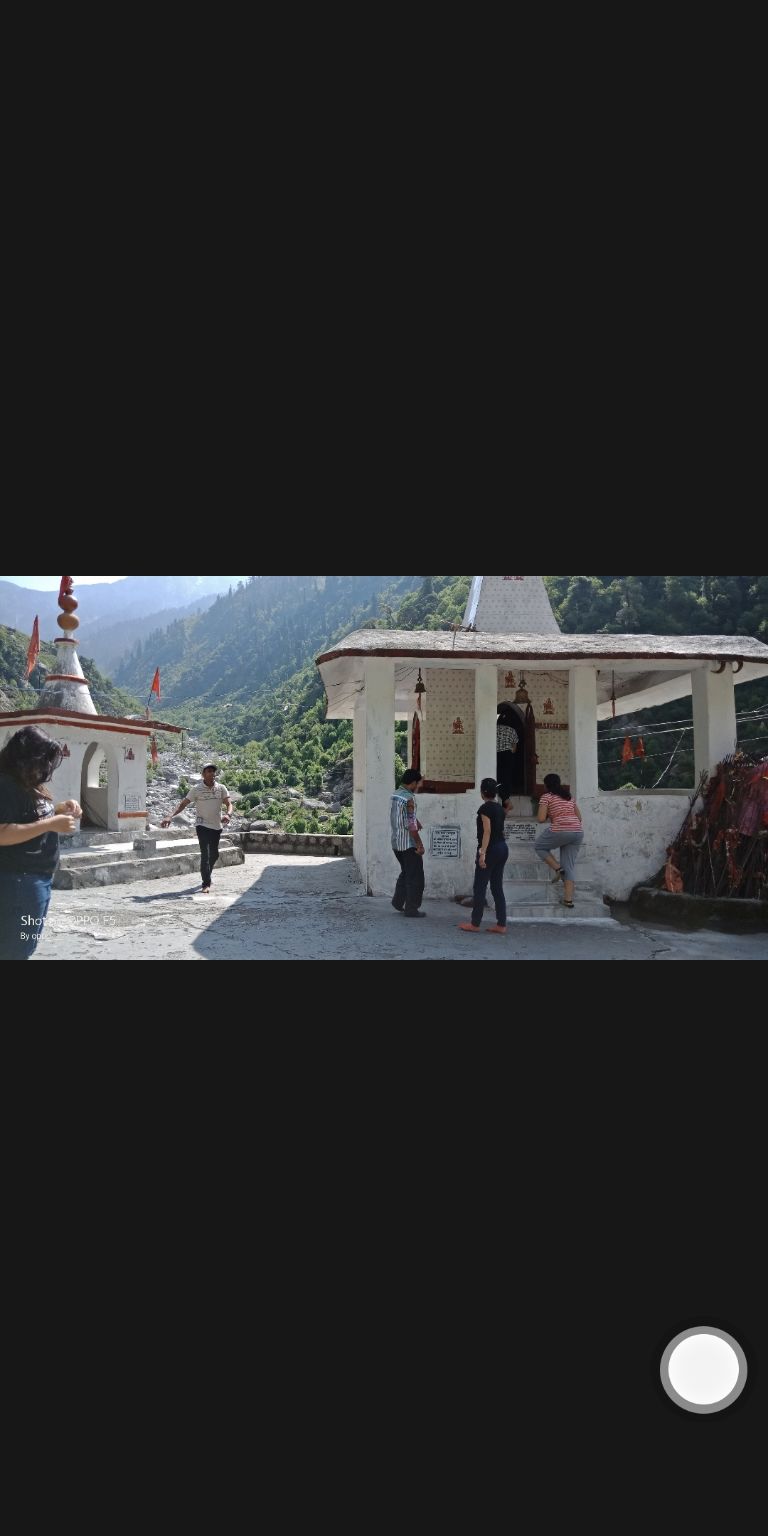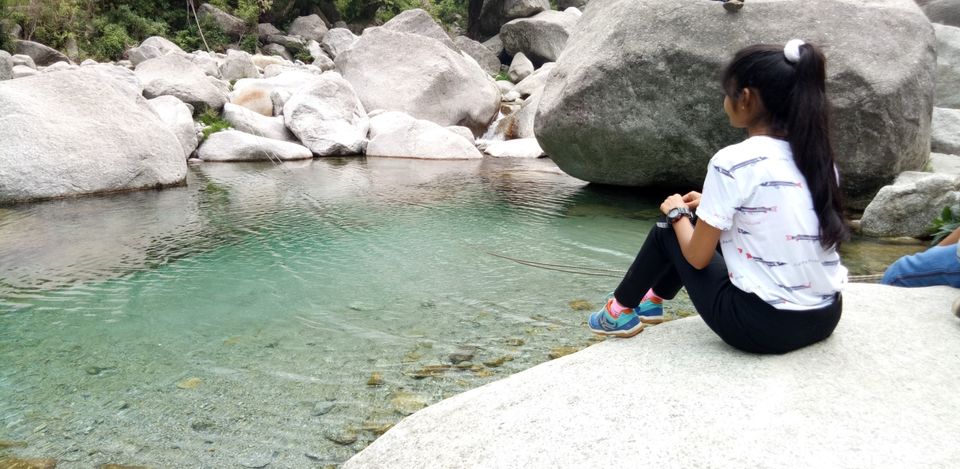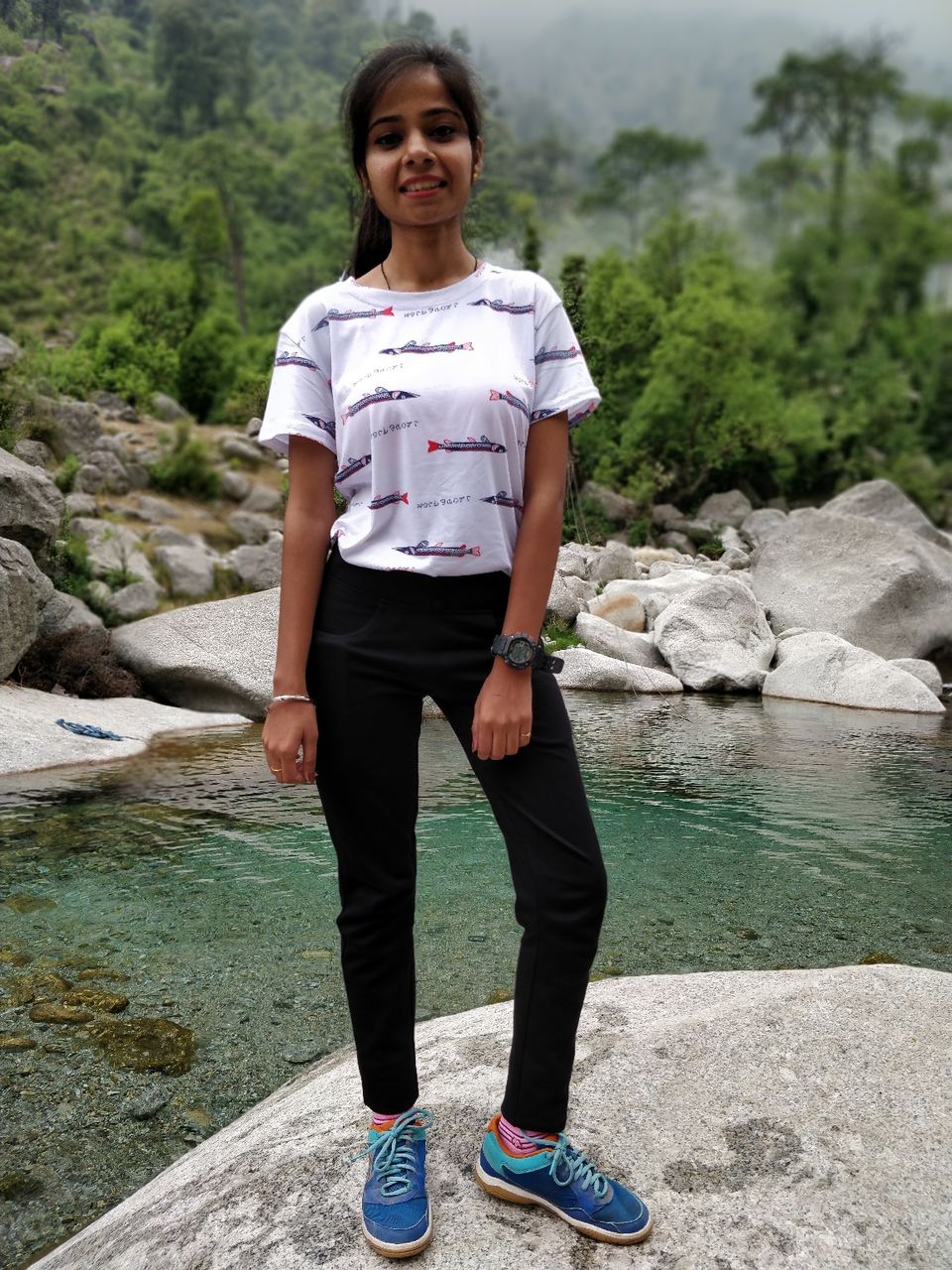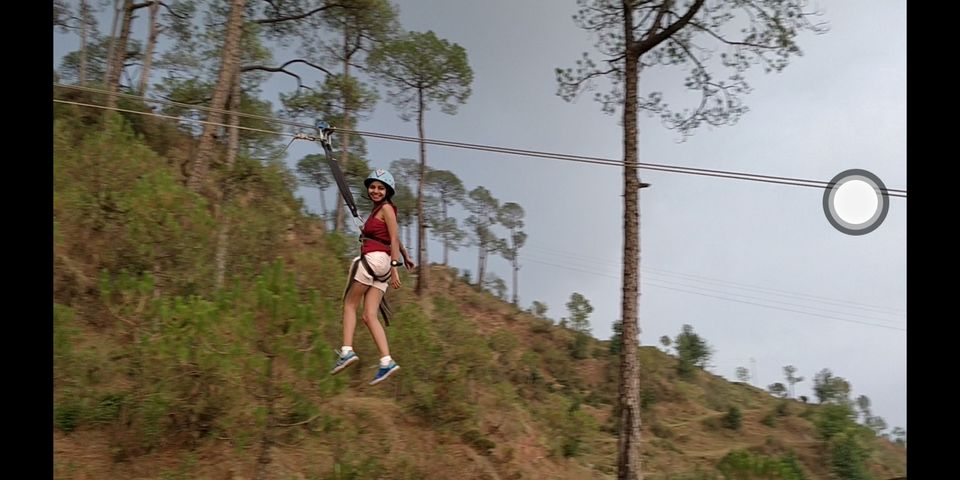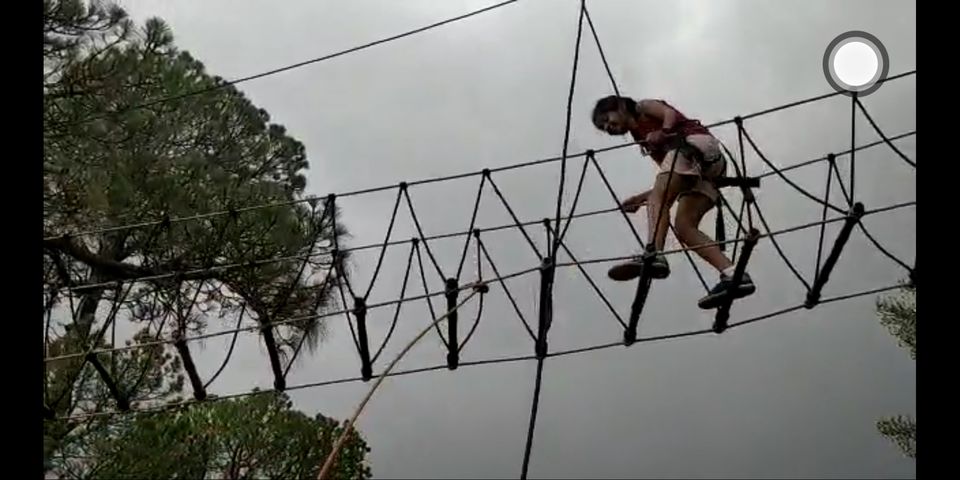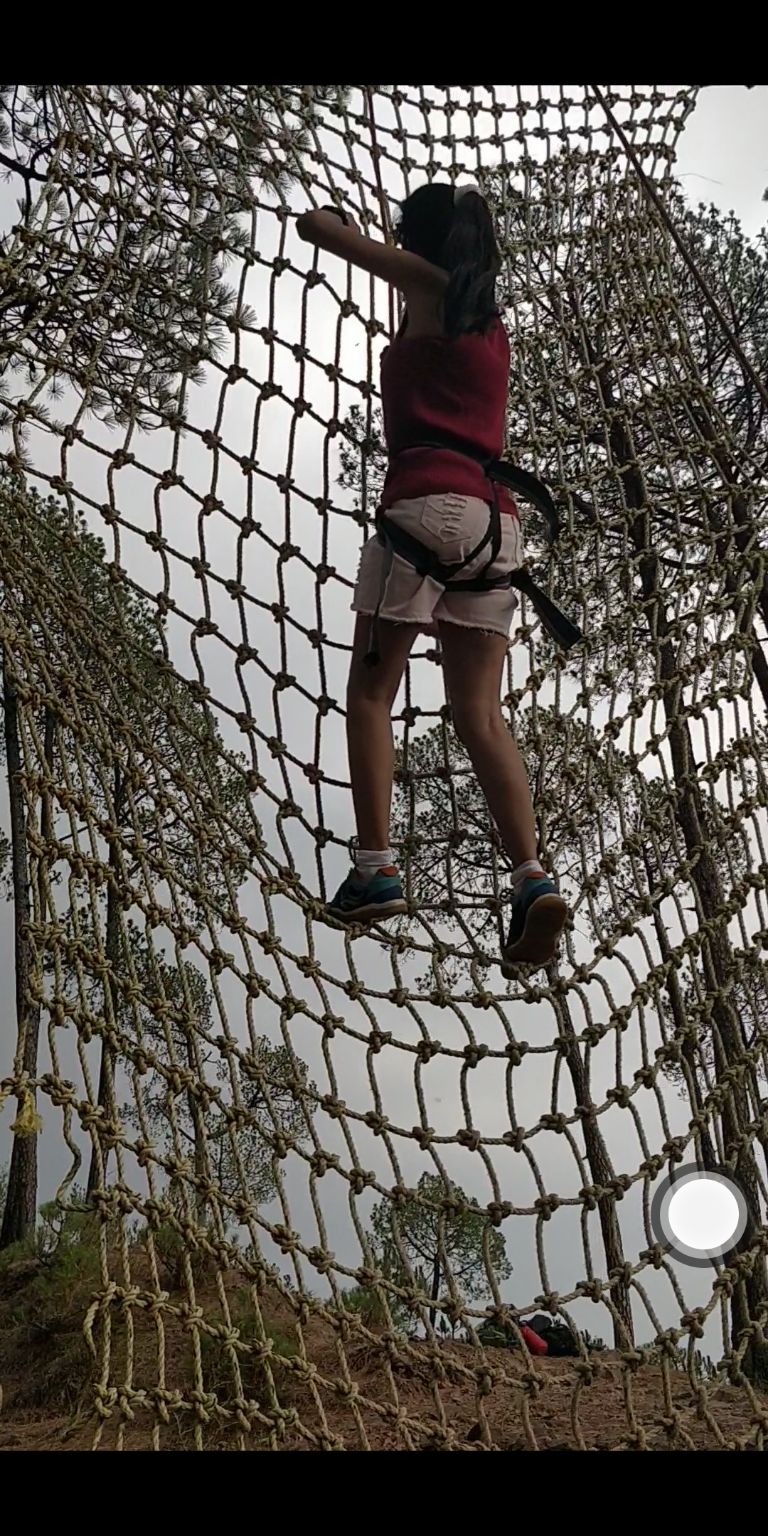 Last and the most awaited day of our trip,  full day sightseeing at McLeodganj and Dharamshala.
Everyone was so refreshing and blissful, dressed in their favorite clothes and moved to the buses.
While routing to the city dust entire journey is filled with such picturesque beautifully alluring stops that we totally forgot about the destination for a while.
The main tourist attraction is the stadium. The HPCA (Himachal Pradesh Cricket Association), Dharamshala is one of the world's highest cricket ground.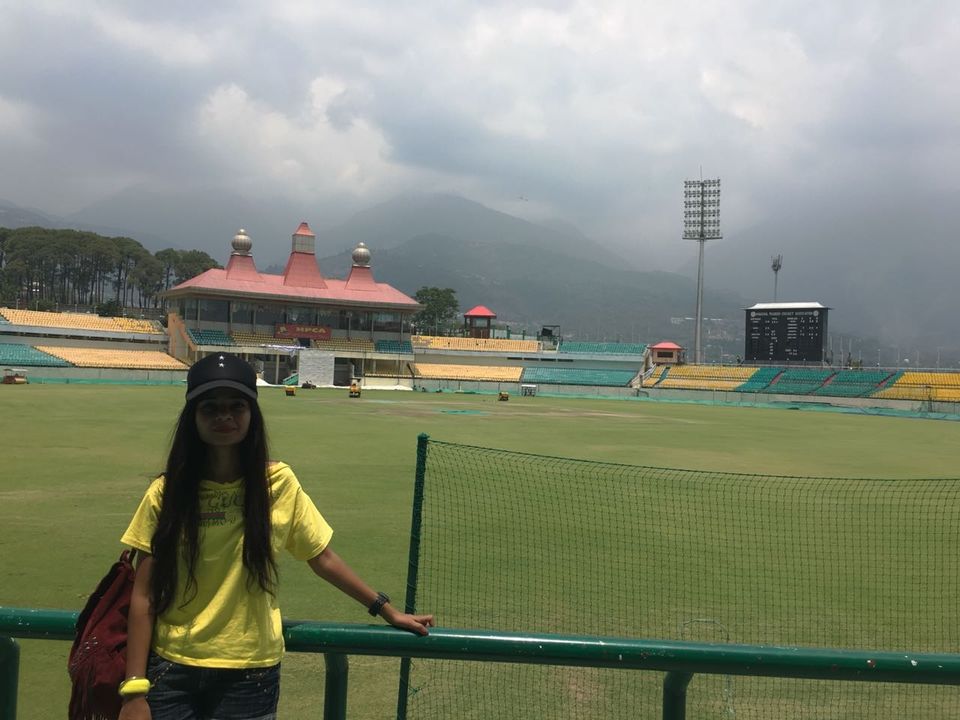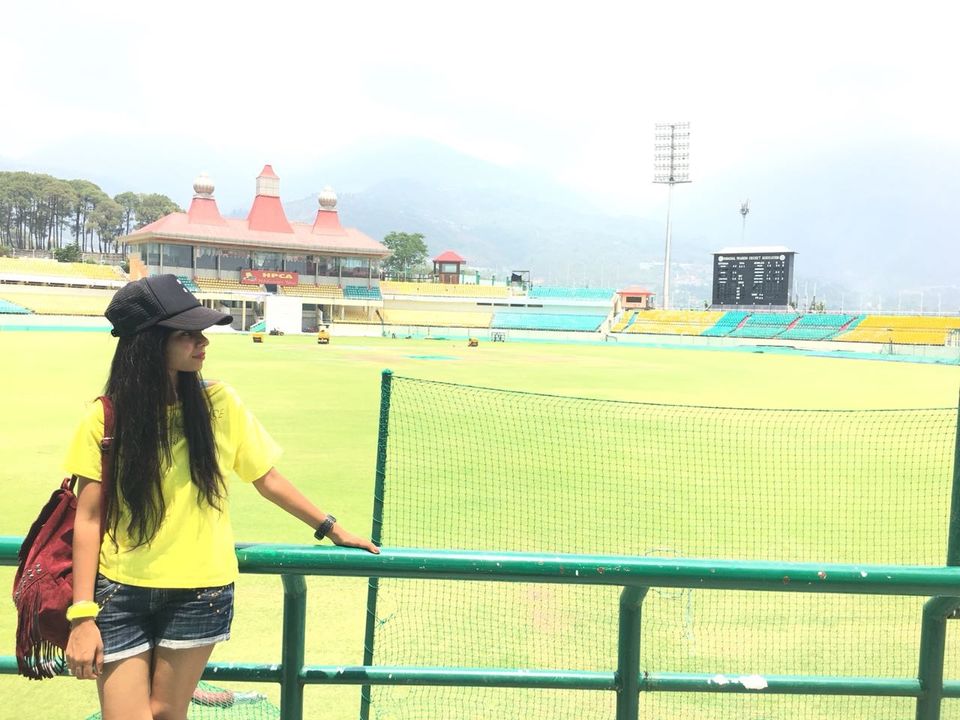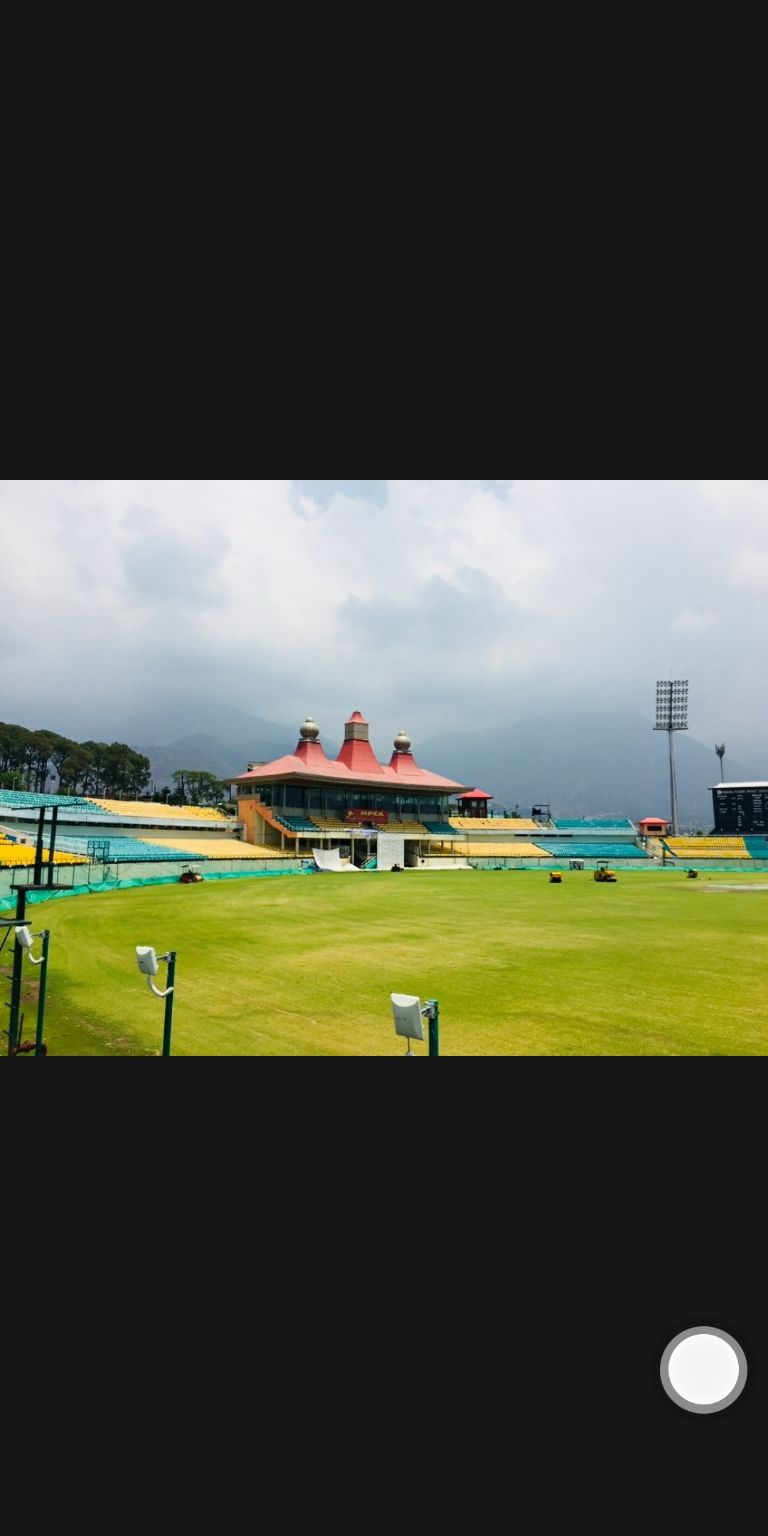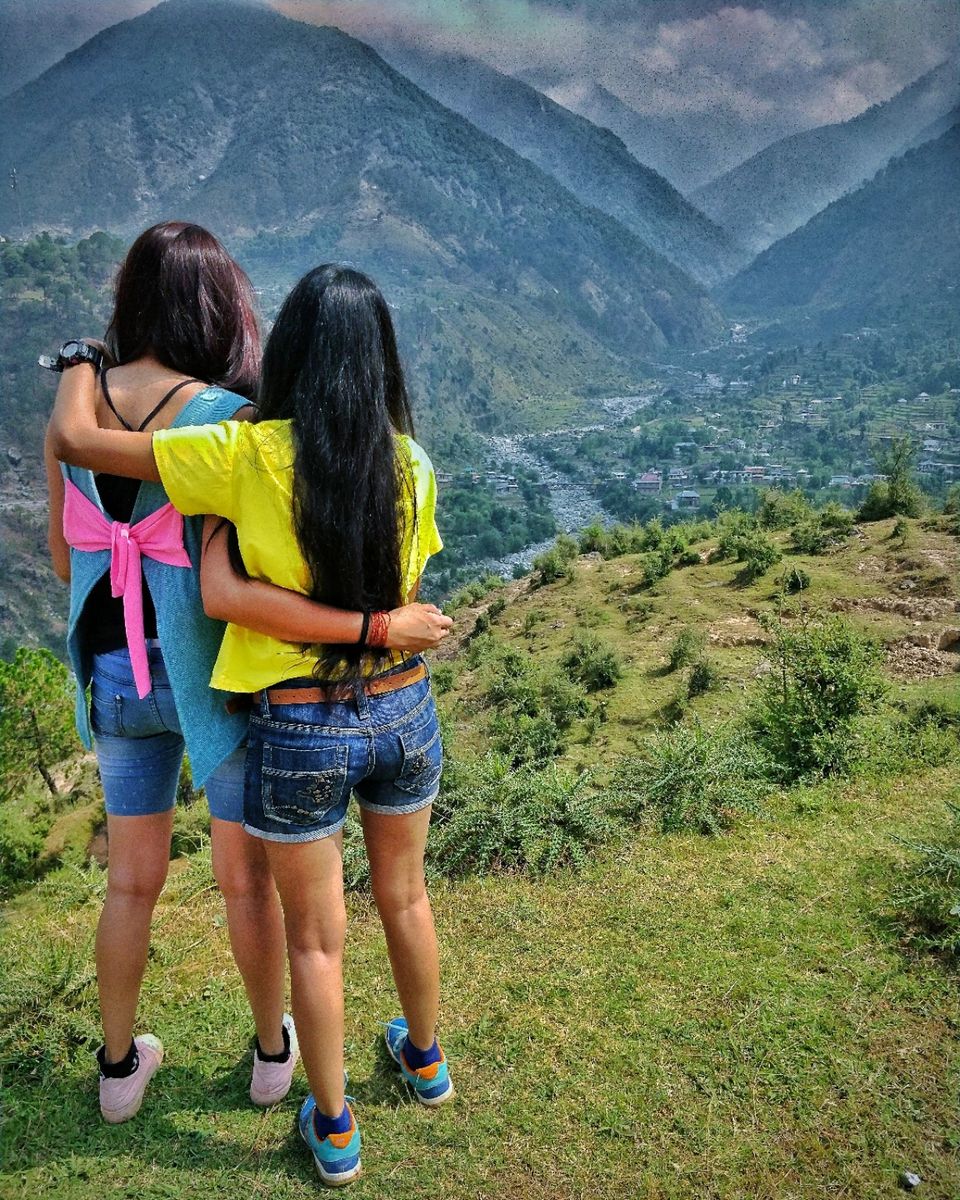 Later moved to Dalai Lama temple which is in McLeodganj,  to explore famous historic sites of Dharamshala.  The temple is situated at the main temple road. The culture and language of Tibet people have lot many to learn about.
There is some divine energy you get inside and get peace of mind in natures womb but positivity and energy of course.
Outside the temple, there is a market to explore pure Tibetan culture.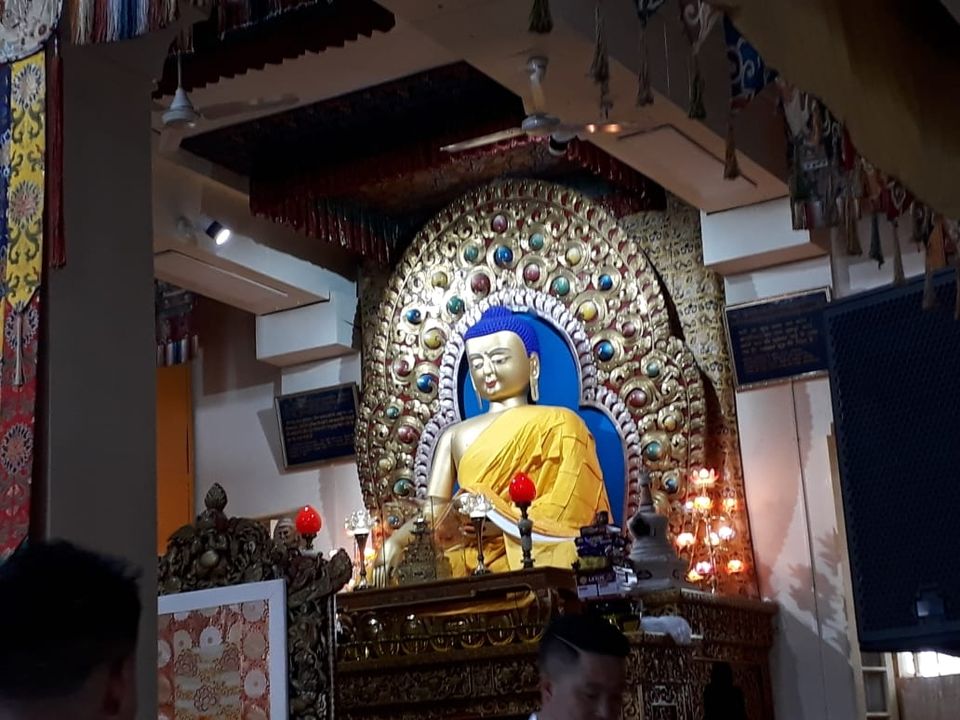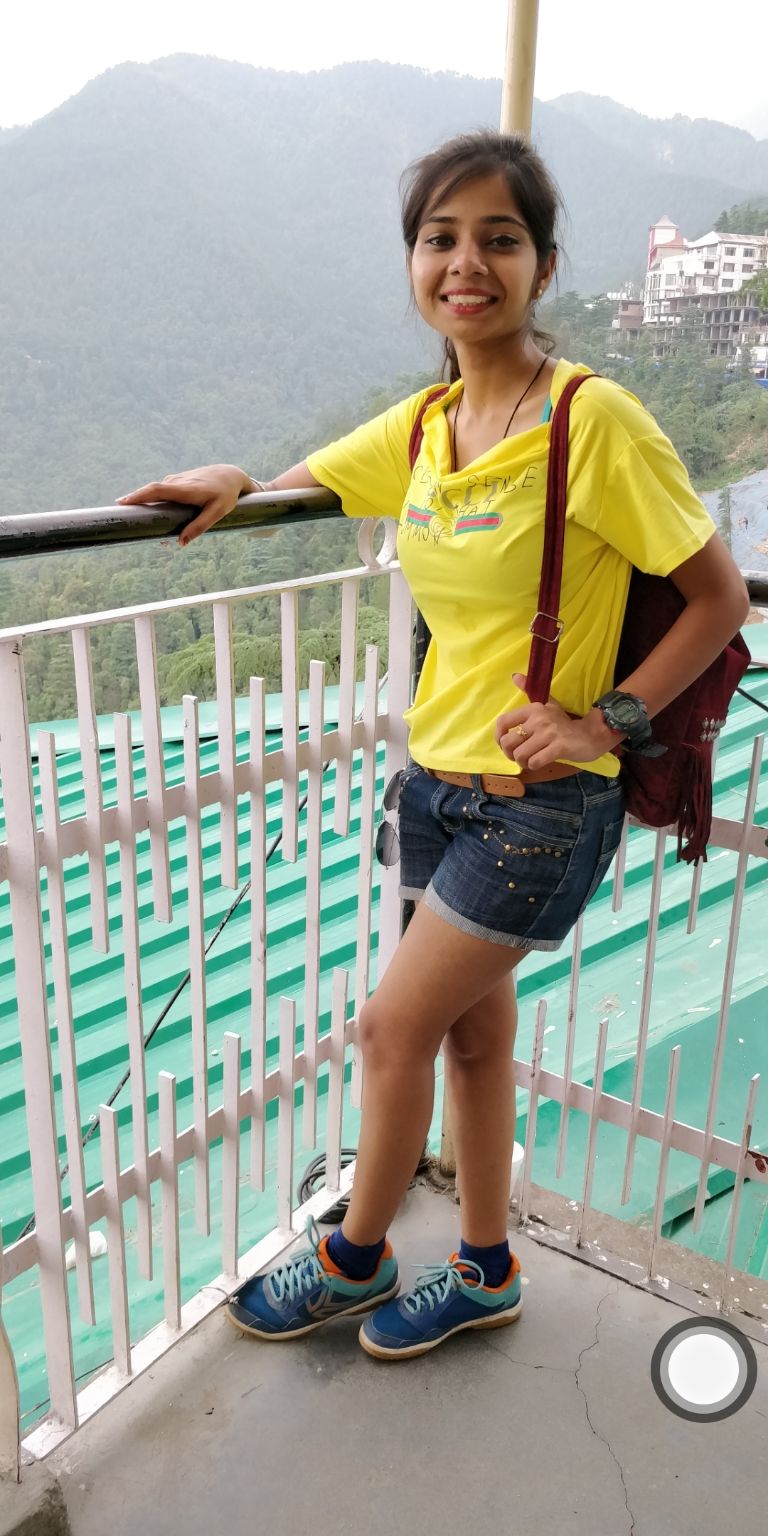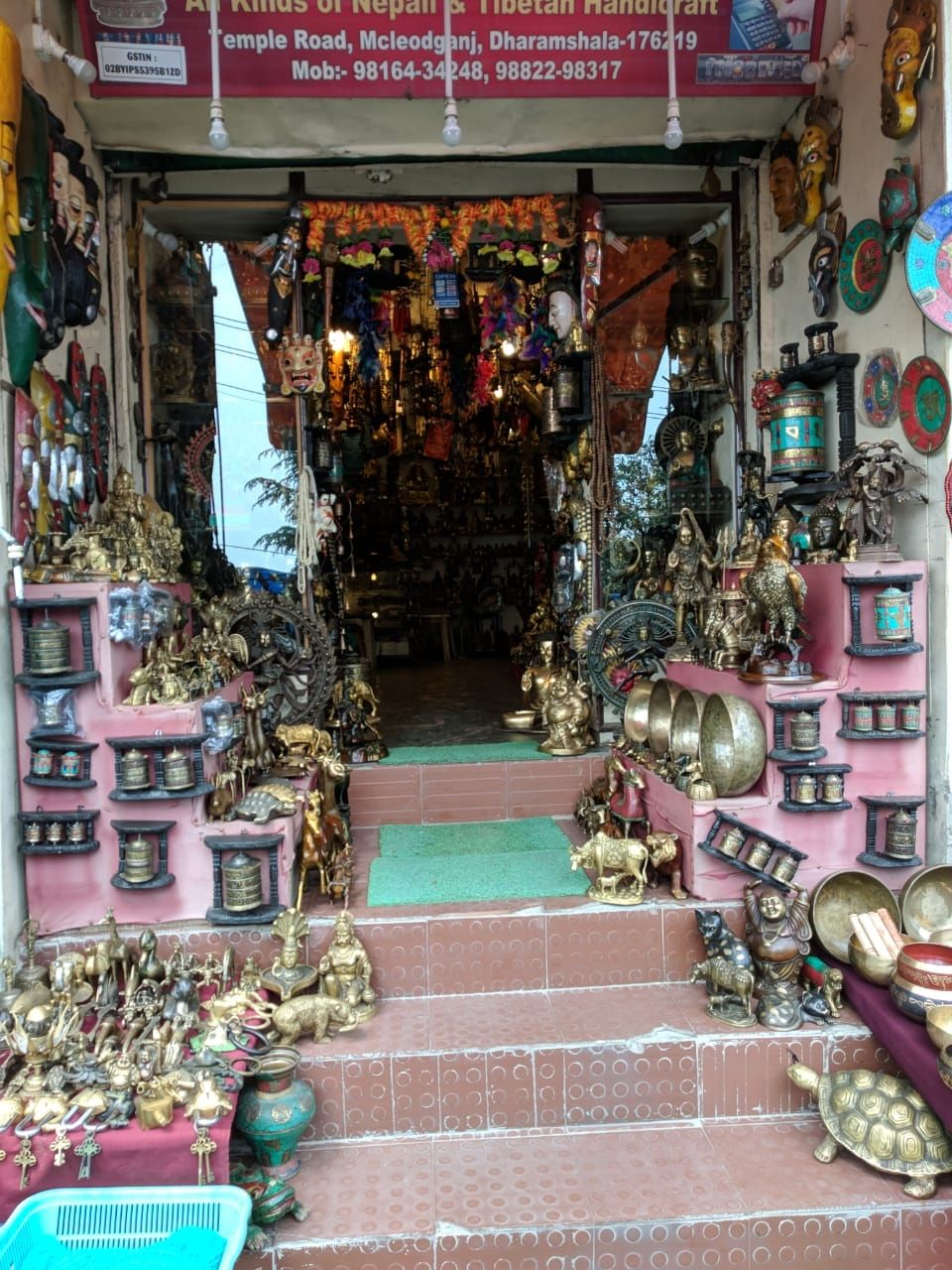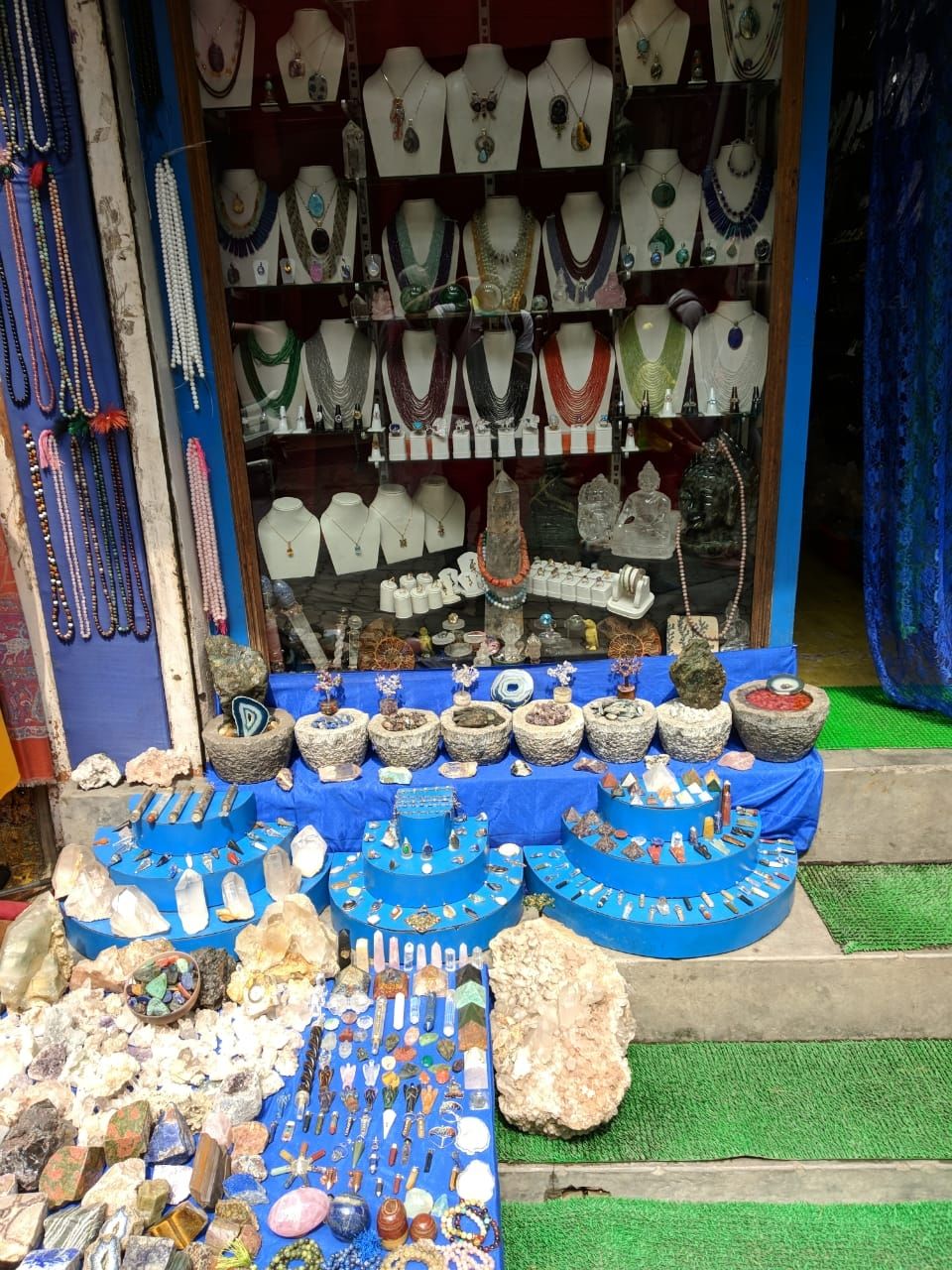 The church built in the memory of saint john. The church is known for its Belgian stained-glass windows.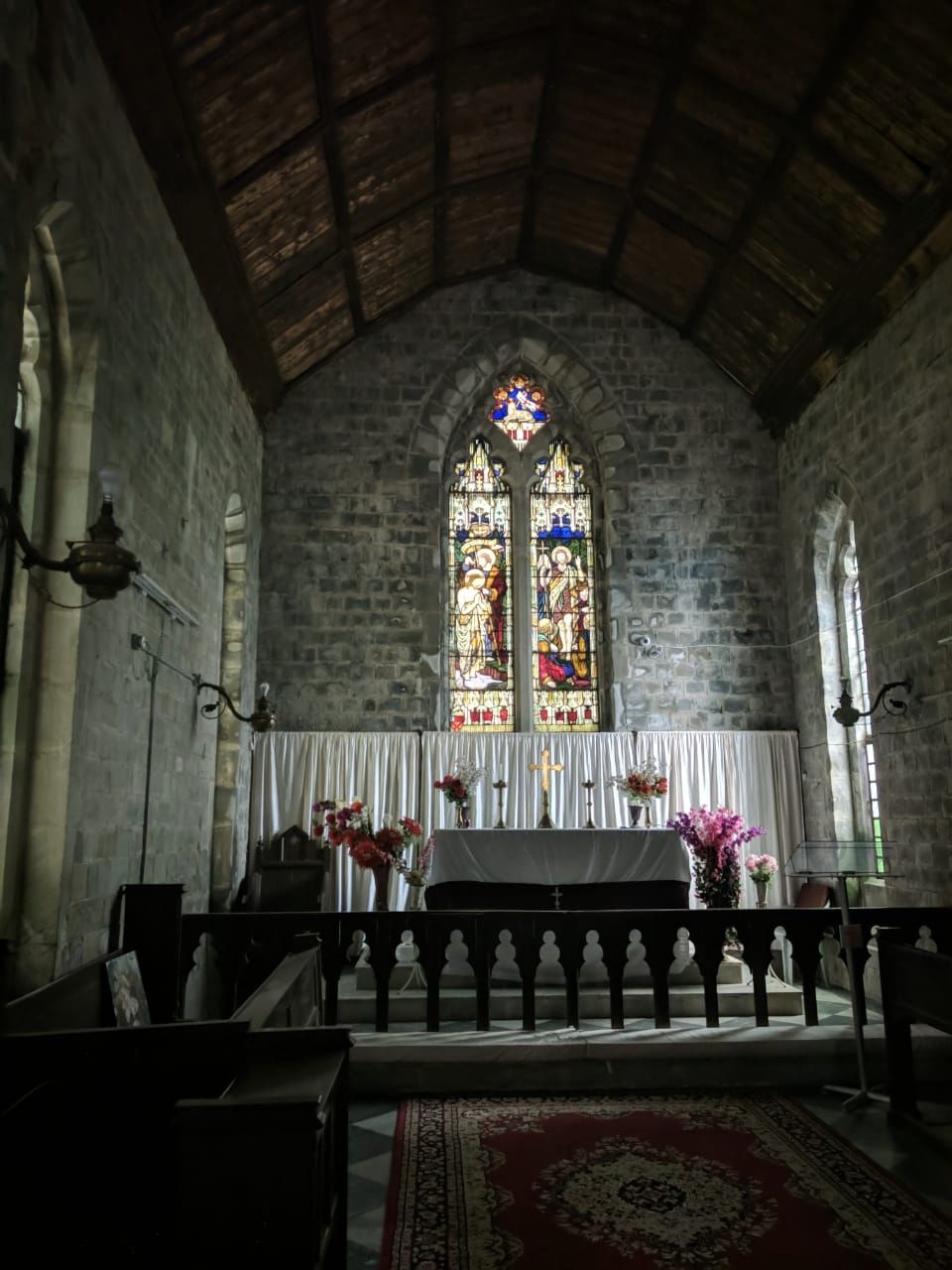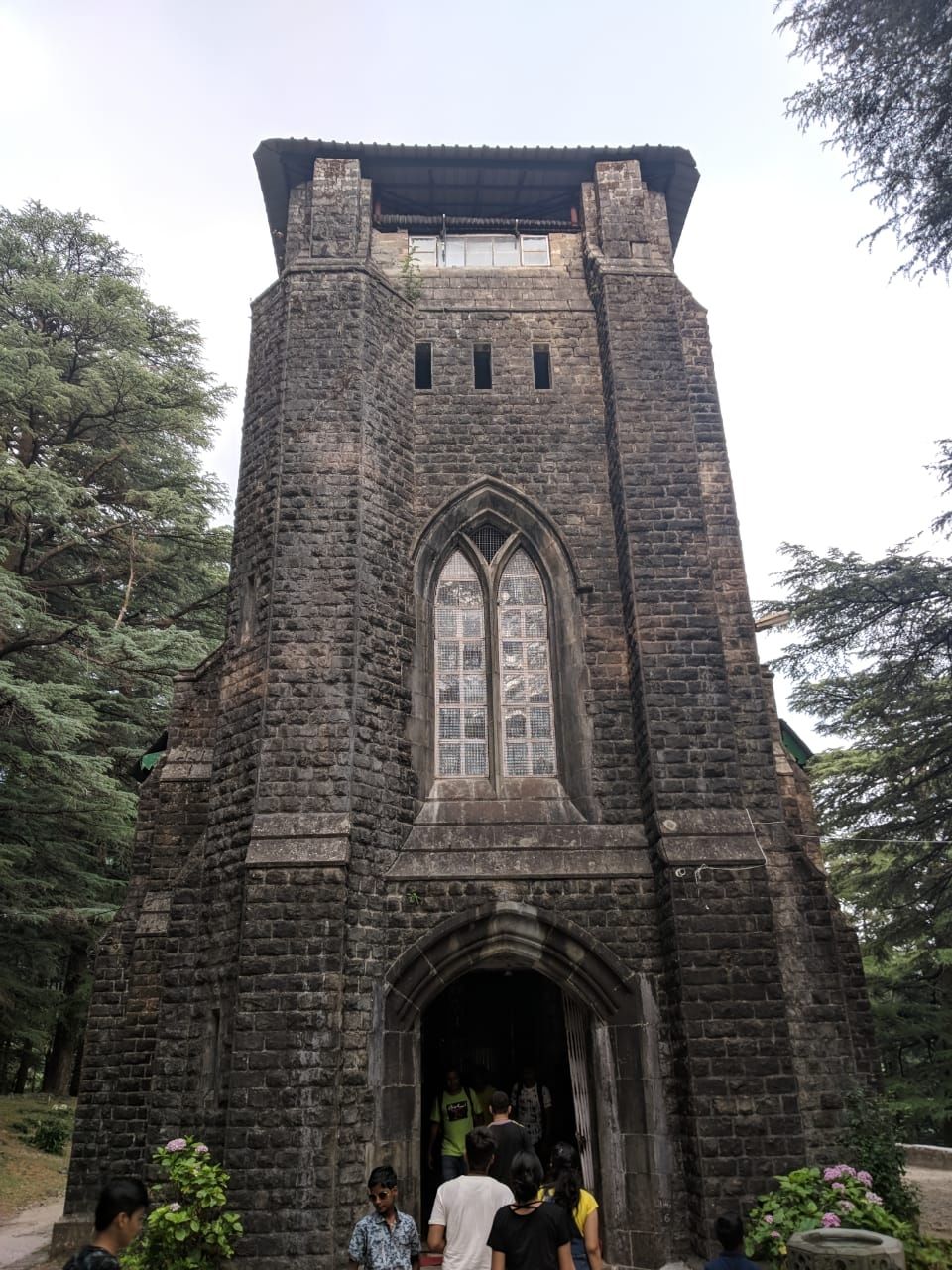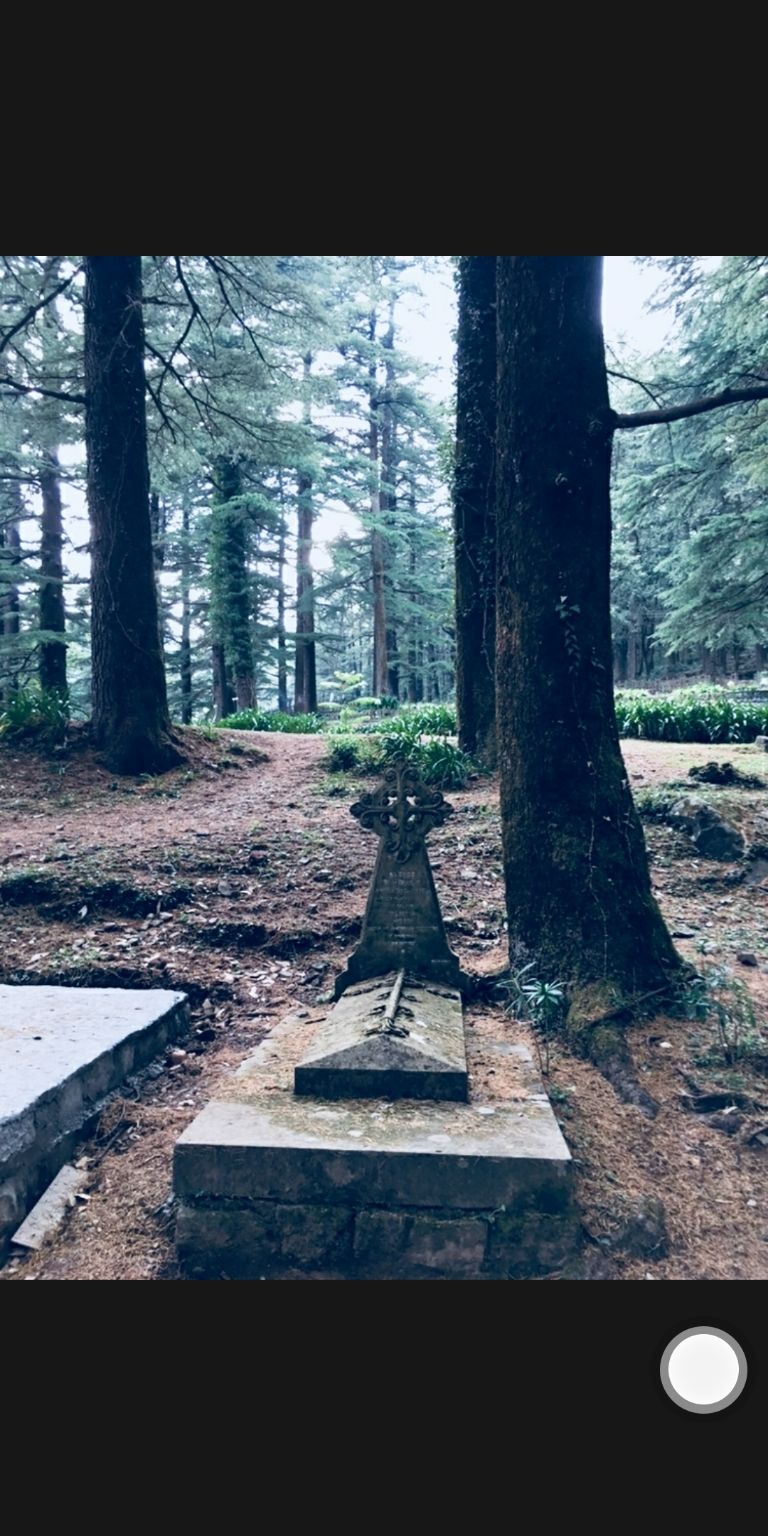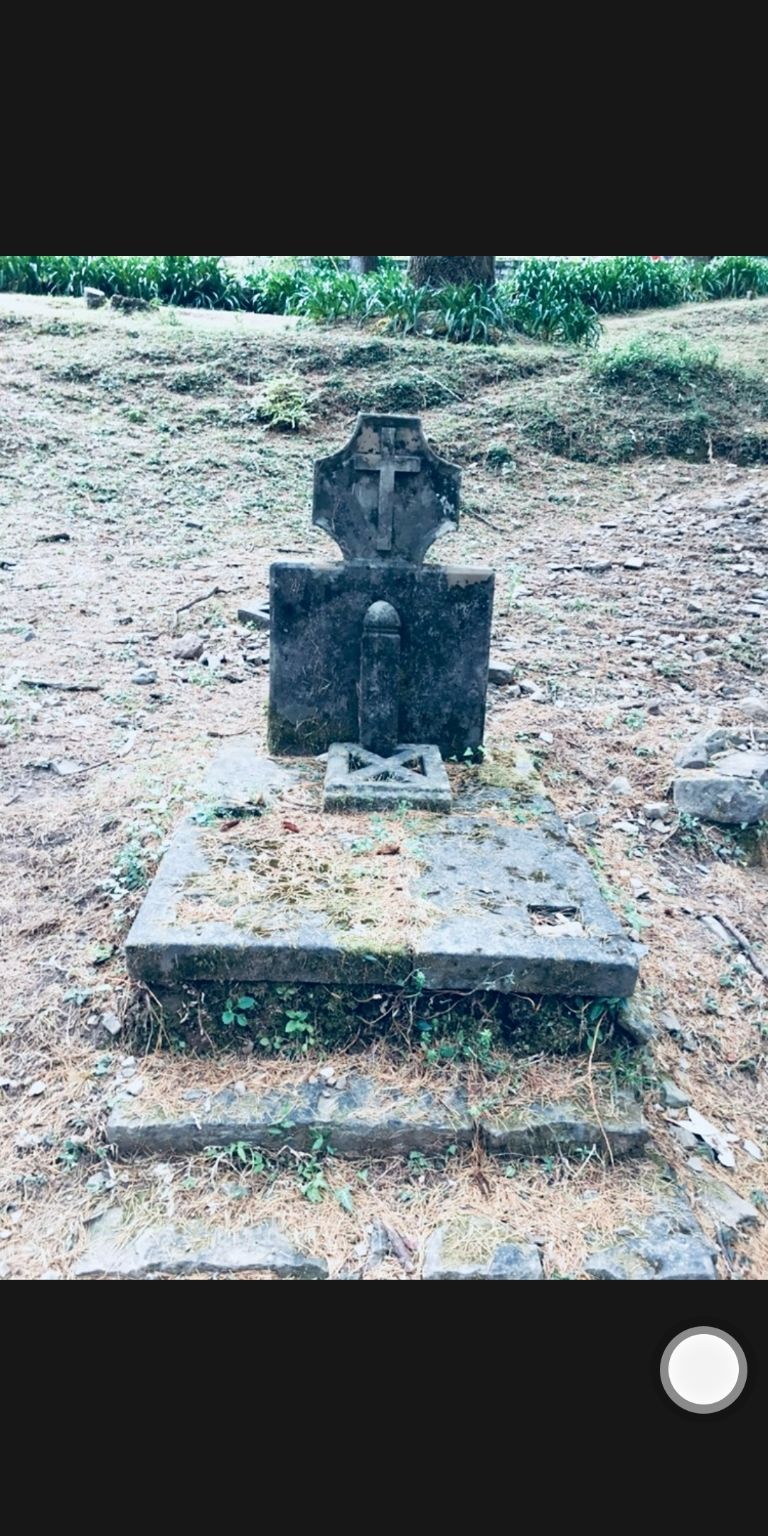 Far from the chafing crowd and cellular network handi forest indulged me so beautifully that I forgot social media for some time.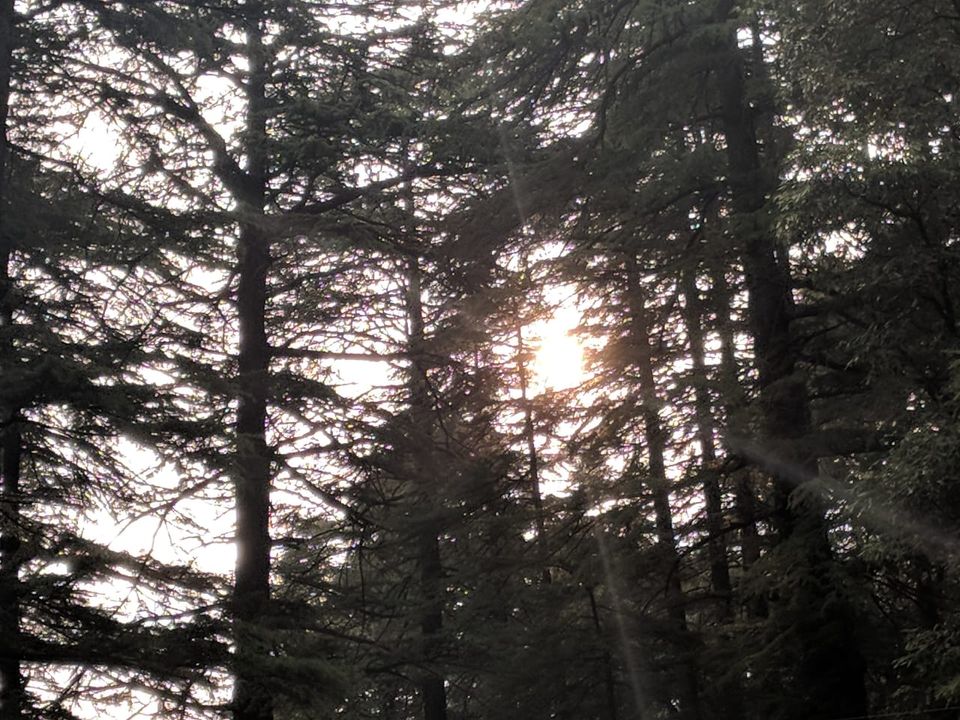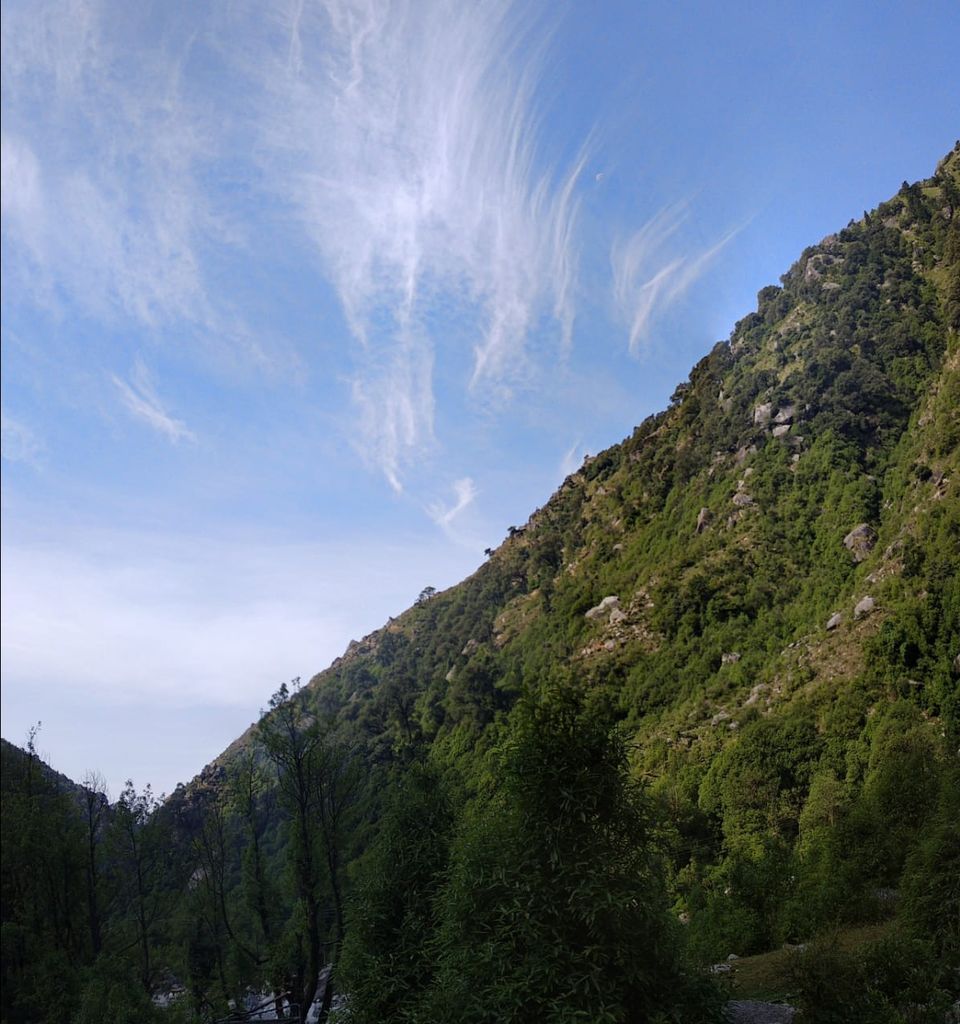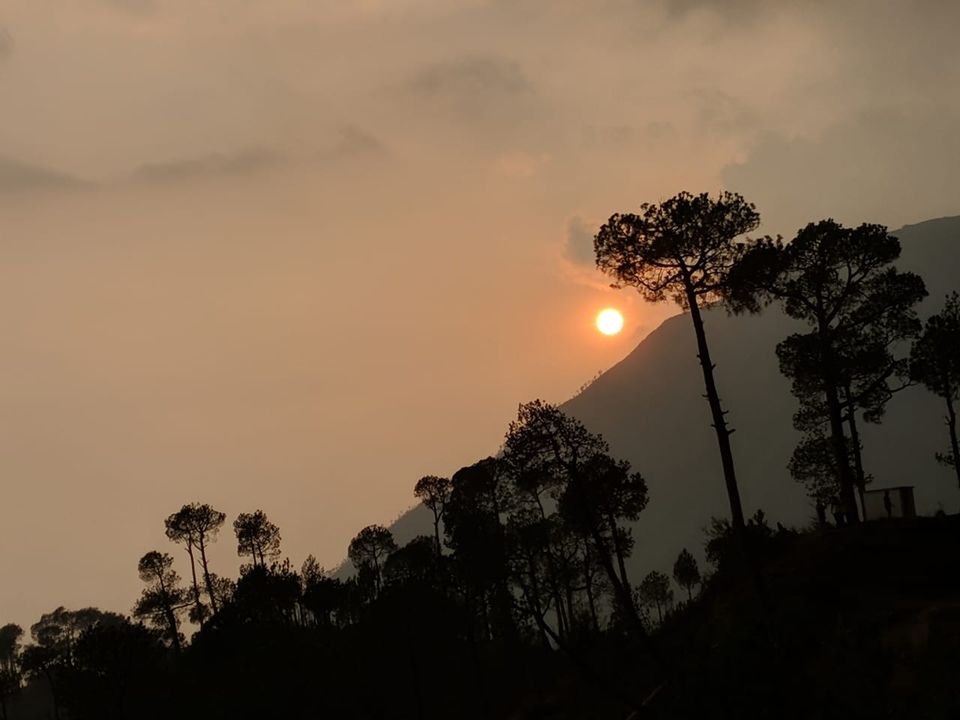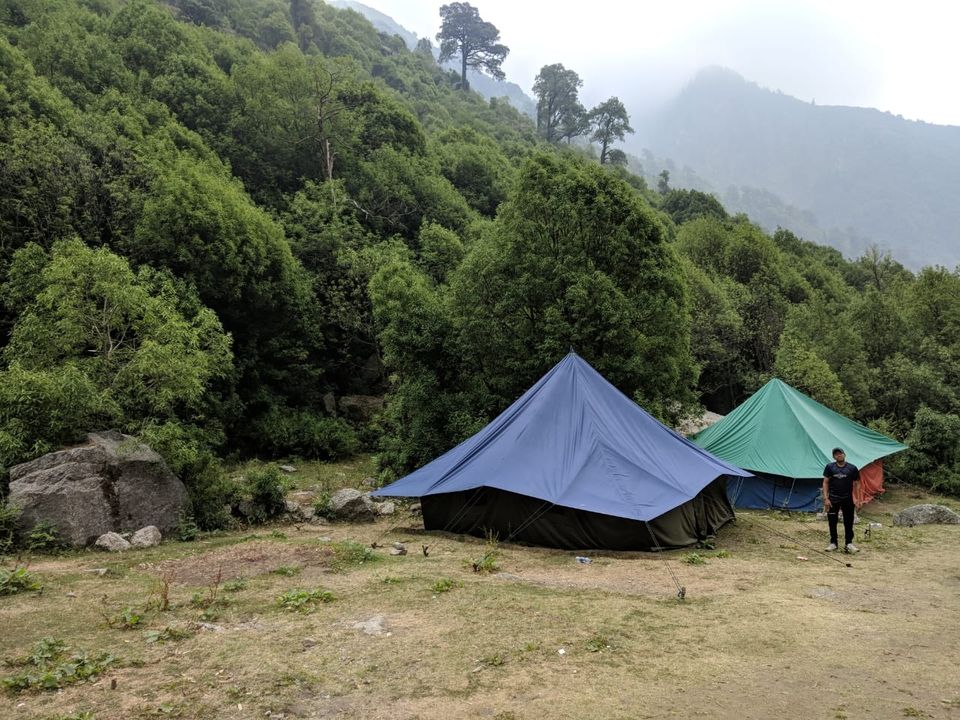 Famous Things in Salli: 
1. Lumdu (vegetable)
2. Walnut
3. Apricot (humans) 
4. Woolen cap
Places To Visit Nearby :
1. Kareri lake: 9km from Salli
2. Triund Trek: 6km from Dharamshala
3. Dal Lake: 2km from mcleodganj
4. Gyuto monastery: 5km from the city center
Total Budget :
11000/- for 7days
(Including stay, transport, and meals) 
"Either 
Sit dream, 
& stand still
People will accomplish the desires you once thought of. 
Or
Wake up and go, 
Earn a living
People will dream of accomplishing the desires you  achieved "
~Travel Freak