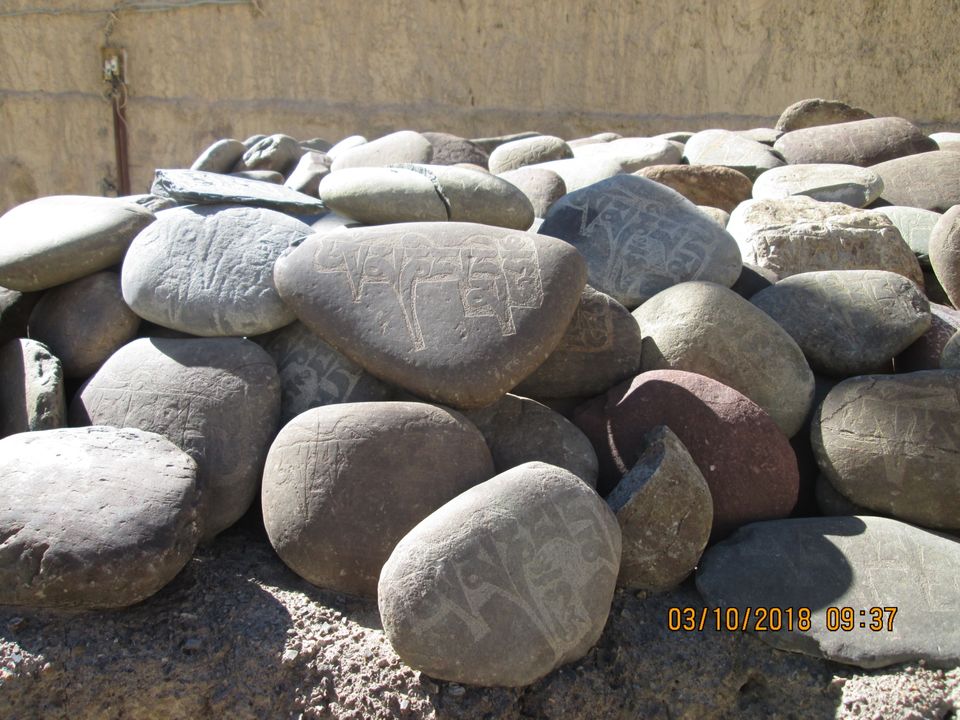 Today we need to ride only for 50 kms i.e from Tabo to Kaza so we slept till 9 am after 5 days????????. I woke up and lifted the curtains and the view that i saw made me speechless. No words can explain that view. I woke up my husband. We sipped tea in our balcony while admiring the view.Then we visited Tabo monastery which is the oldest monastery in India (more then 1000 yrs old) and was established in 996. The monastery is divided as new and old monastery and is a mixture of ancient and modern architecture. The old monastery had paintings of buddha made by vegetable colours. We left for Kaza and stopped for Dhanker Monastery on the way.. it was not exactly on the way.. we rode on a hill for 8kms to reach there. In Dhanker Monastery we ate Thenduk and Thupka..the two delicacies of Tibbetian cuisine. Finally we reached Kaza had some rest and left for The Himalyan Caffe. This was a typical caffe which we see here in cities. Had a few drinks and went to hotel. Everyone was in great mood and so we had few more drinks, played songs and danced till 1am.????????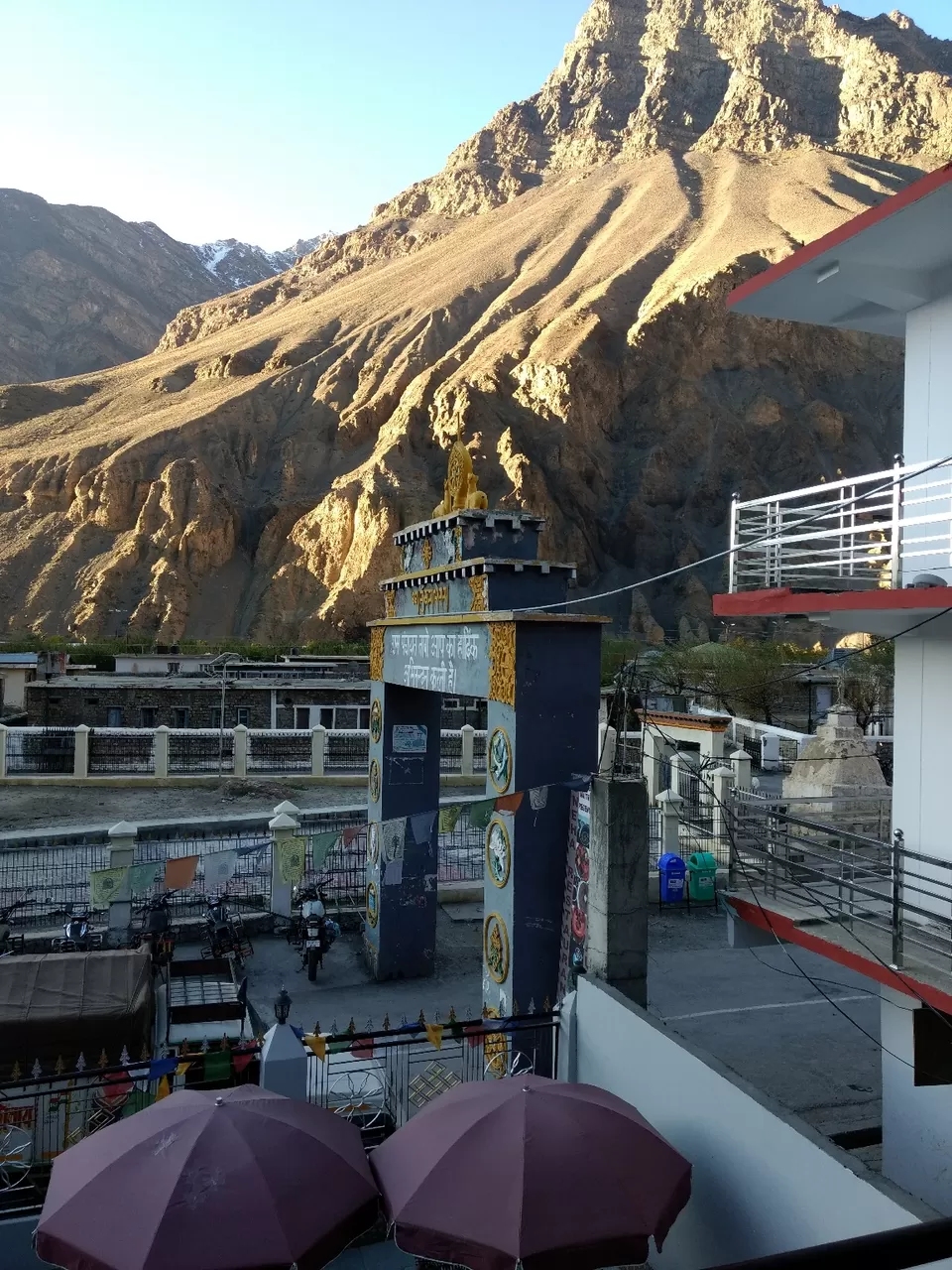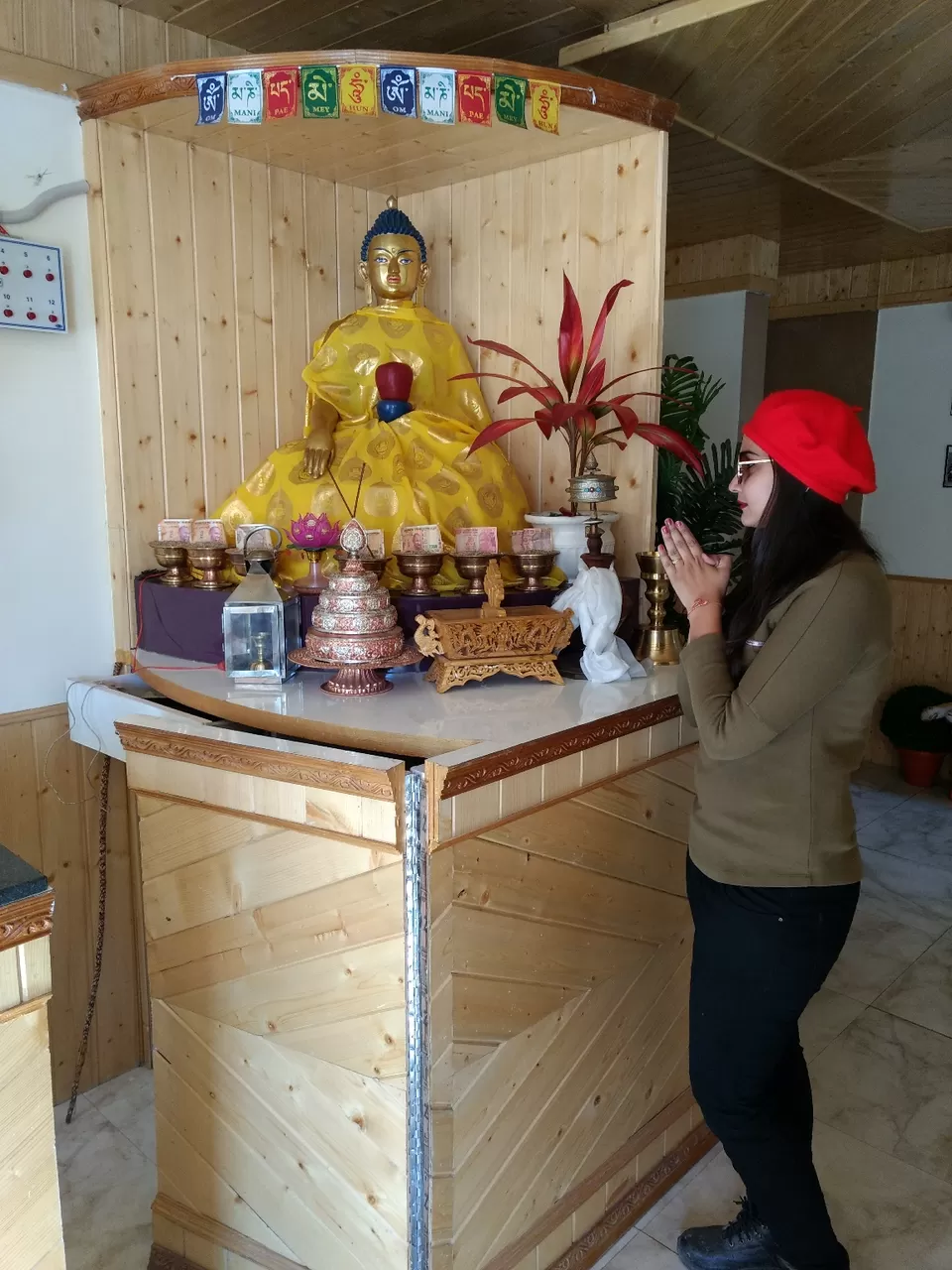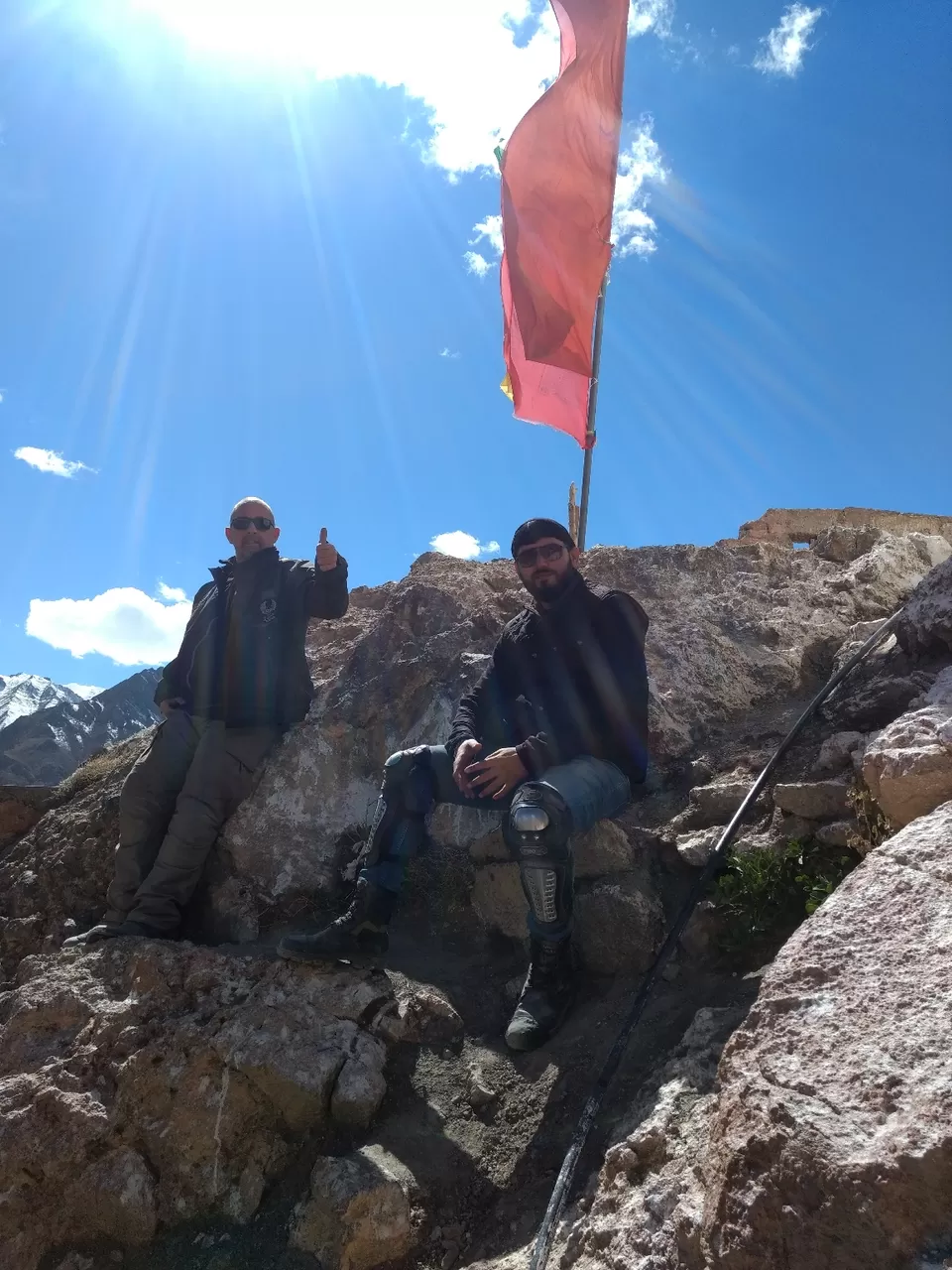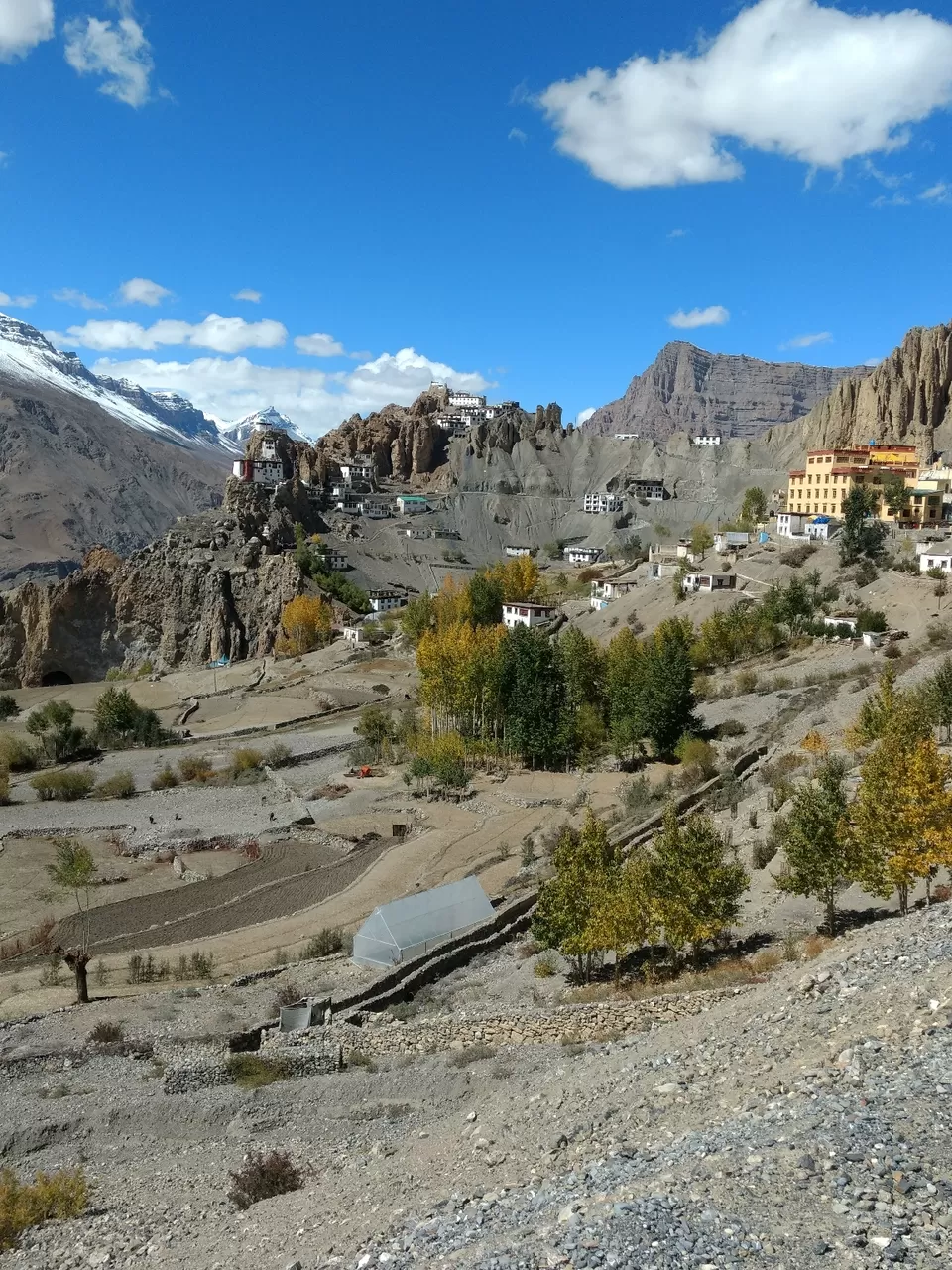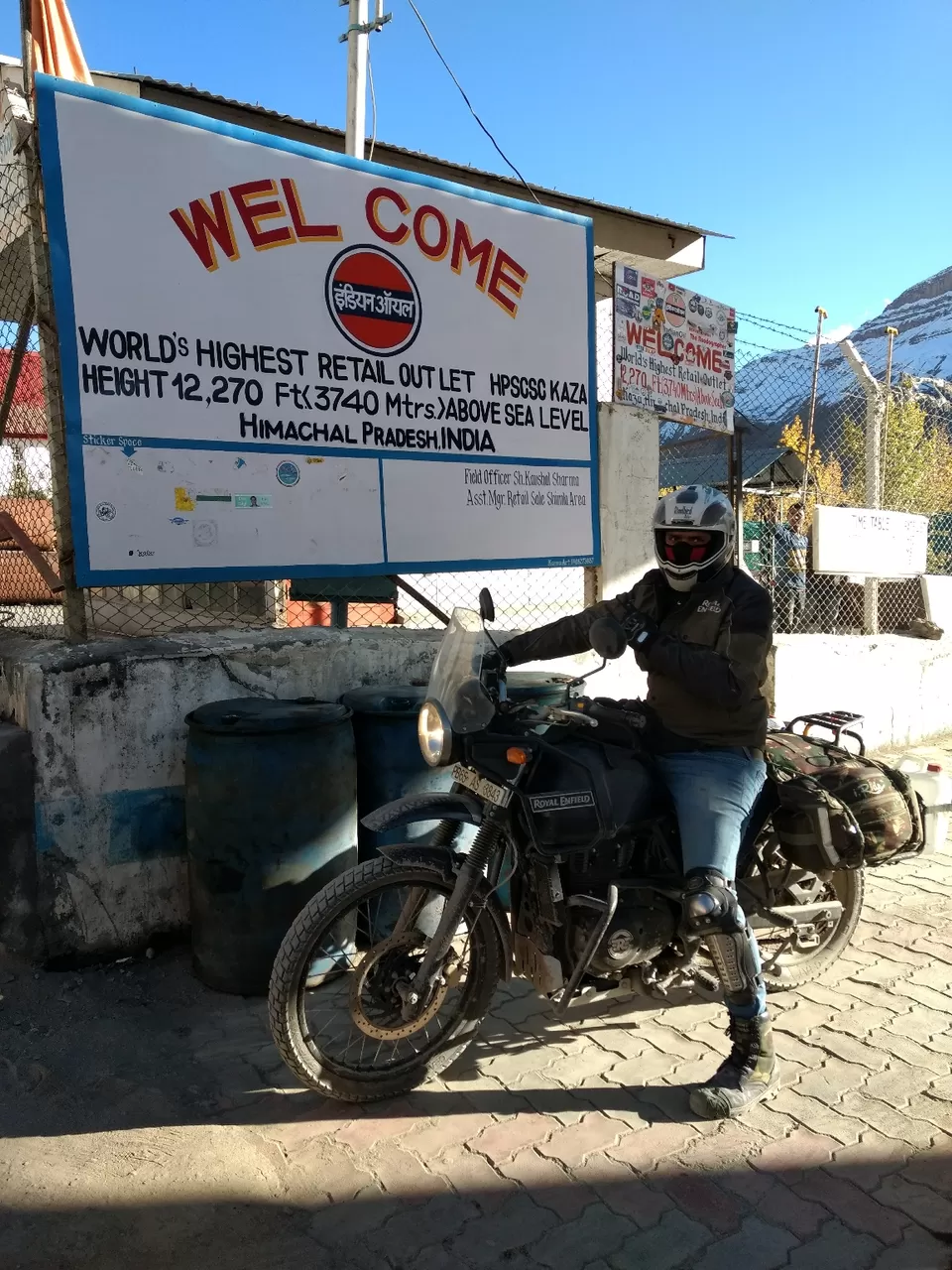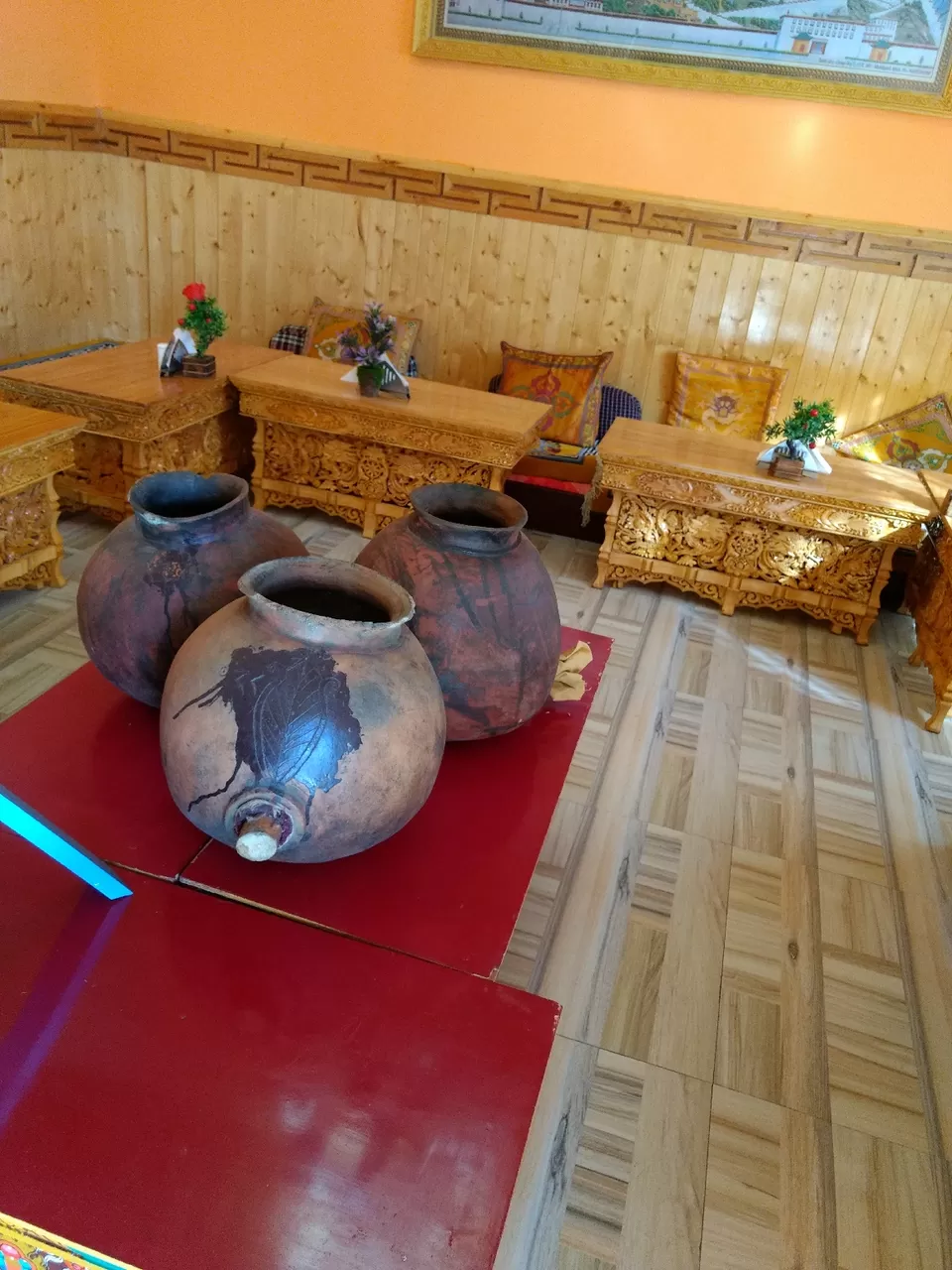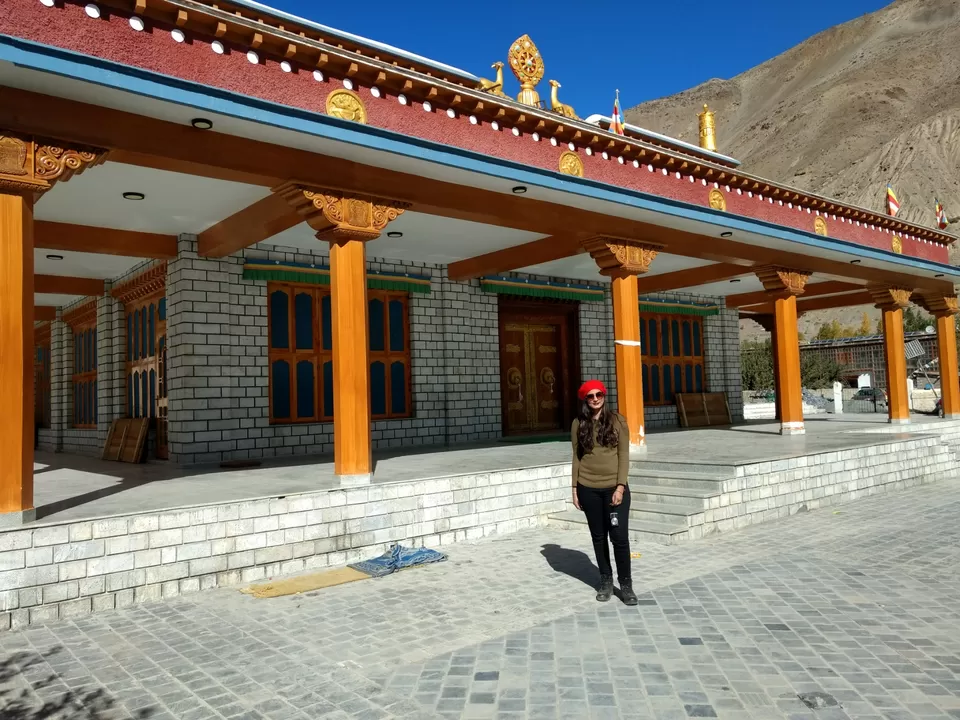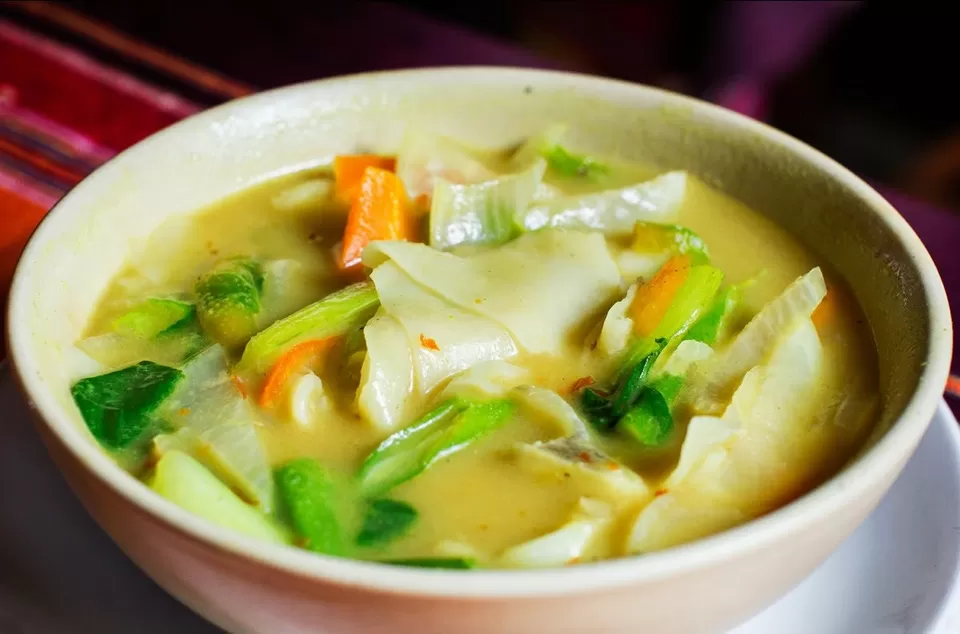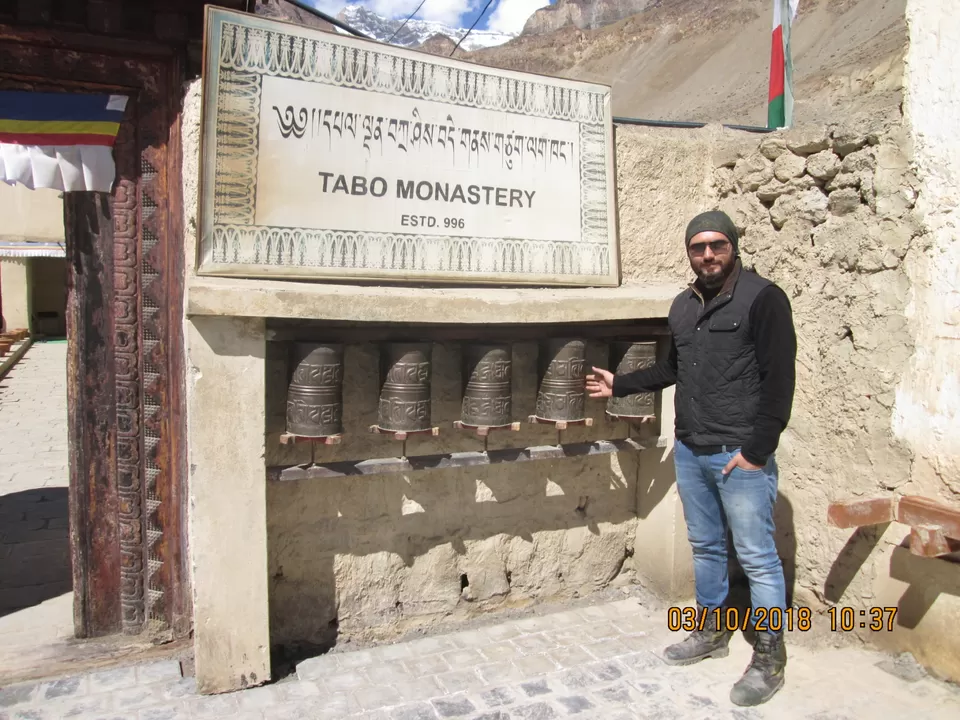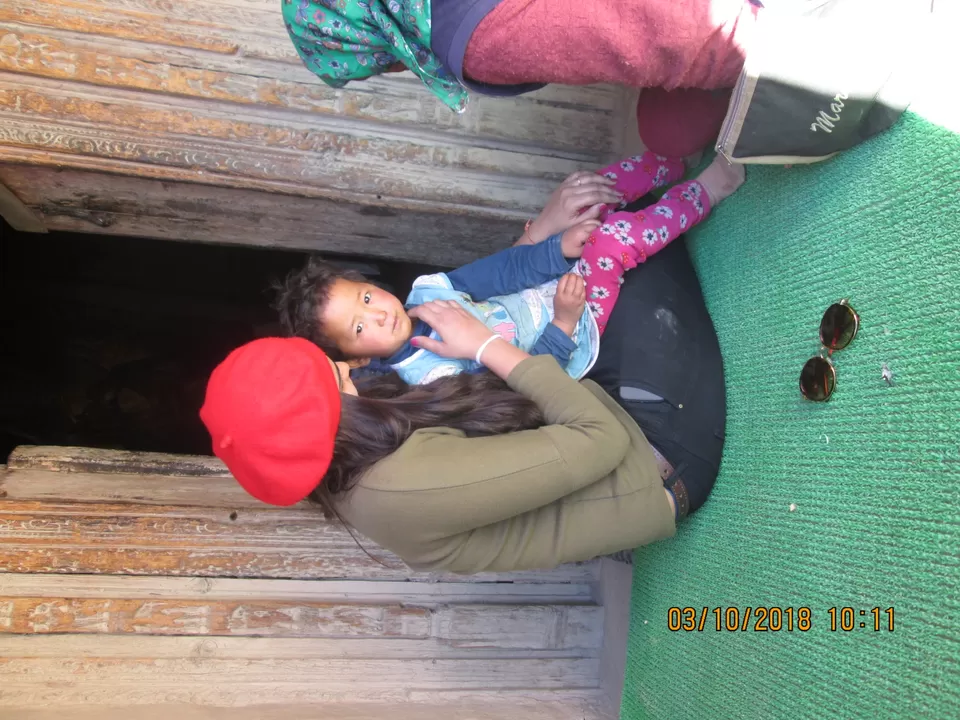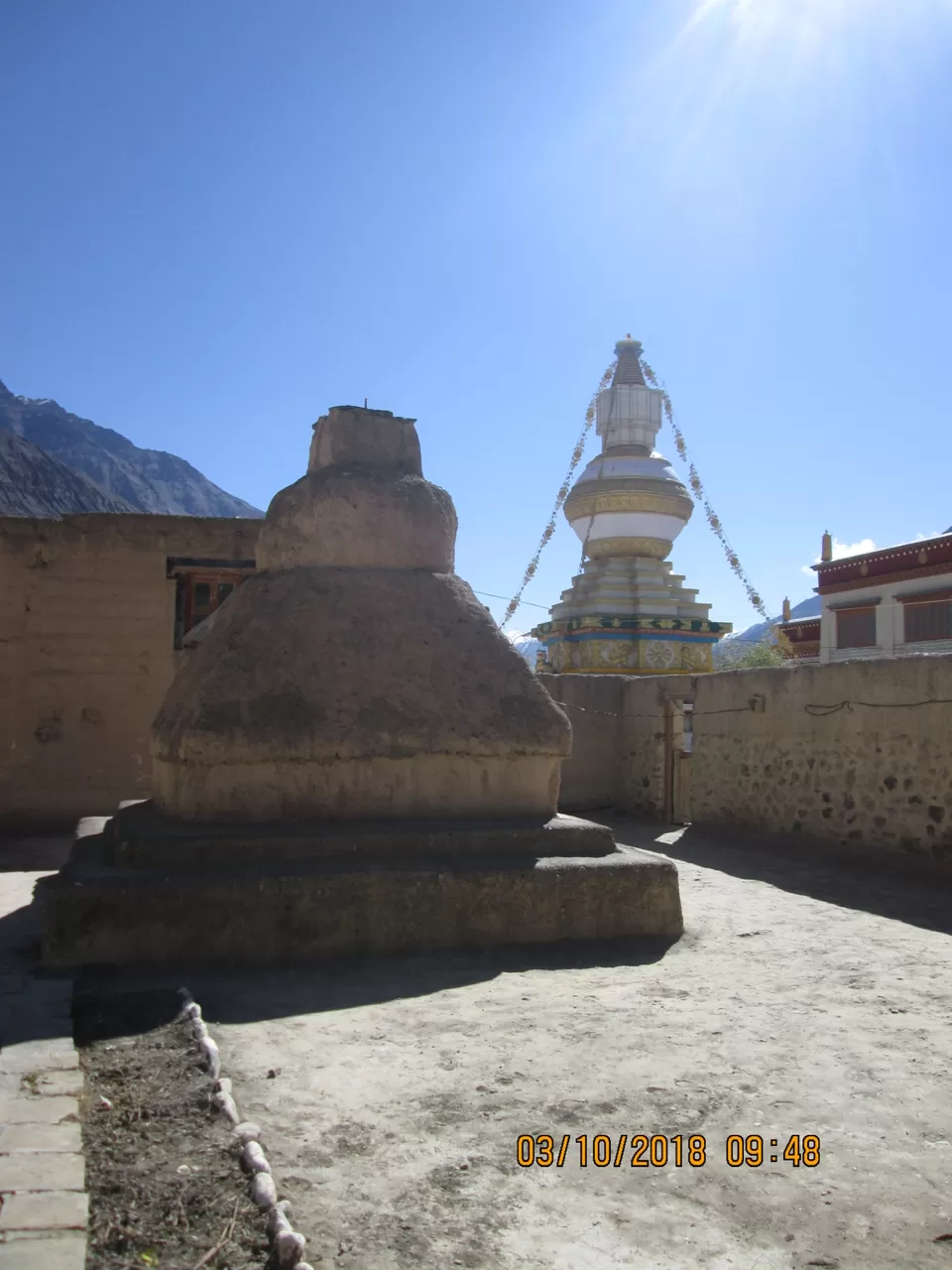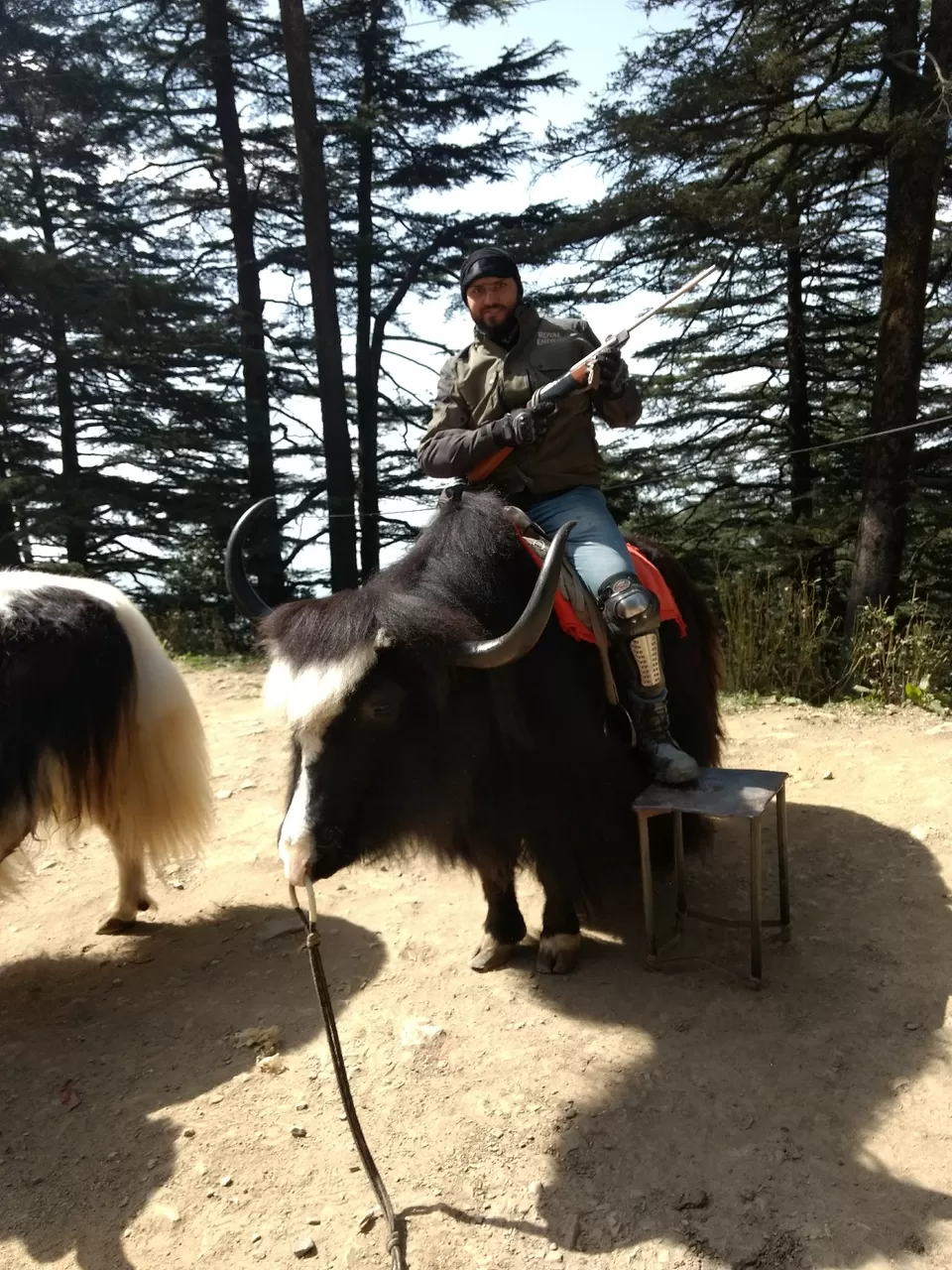 Today our stay was in Kaza only as Chandratal and Rohtang pass were blocked due to snowfall. So we decided to explore nearby places.
After breakfast we went for a stroll by the bank of river Satluj. It was an immense pleasure to hear and see the river flowing. Water was so clear, blue and cold.
We climbed back in the valley and it was not an easy task to climb even little inclination cz of lack of oxygen.
Then we went to cover the highest village (Kibber) and the highest post office of India (Hikkim). On our way we encountered a mountain fox which is rarely seen. Saw some snow, made snowman, clicked a few pictures near Buddha statue in Langza and returned to Kaza before it gets dark as temperature was falling continuously.
This was our last day in Kaza. Next day we were all set to climb down as much as possible.
Today we need to gear up early cz we were planning to reach Rampur, so we left from Kaza at 7 am. I was wearing gloves and still was not able to feel my fingers. After one hr drive we reached to that part of mountain from where we could see sun. It was a pleasure for skin but for eyes it was giving burning sensation. My mind was confused whether i should enjoy sun or should hide somewhere 😒. Sunglasses were not at all helpful.
We rode n rode crossing the same roads, bridges, waterfalls and hills. Same rough patches with the sign boards of shooting stones. Same zig zag roads on hills with beautiful valleys. Same river still following us.
We took small breaks and reached Rampur at 6pm. It was decided then to reach Narkanda for night stay. At 10pm we were partying in Narkanda. 🍻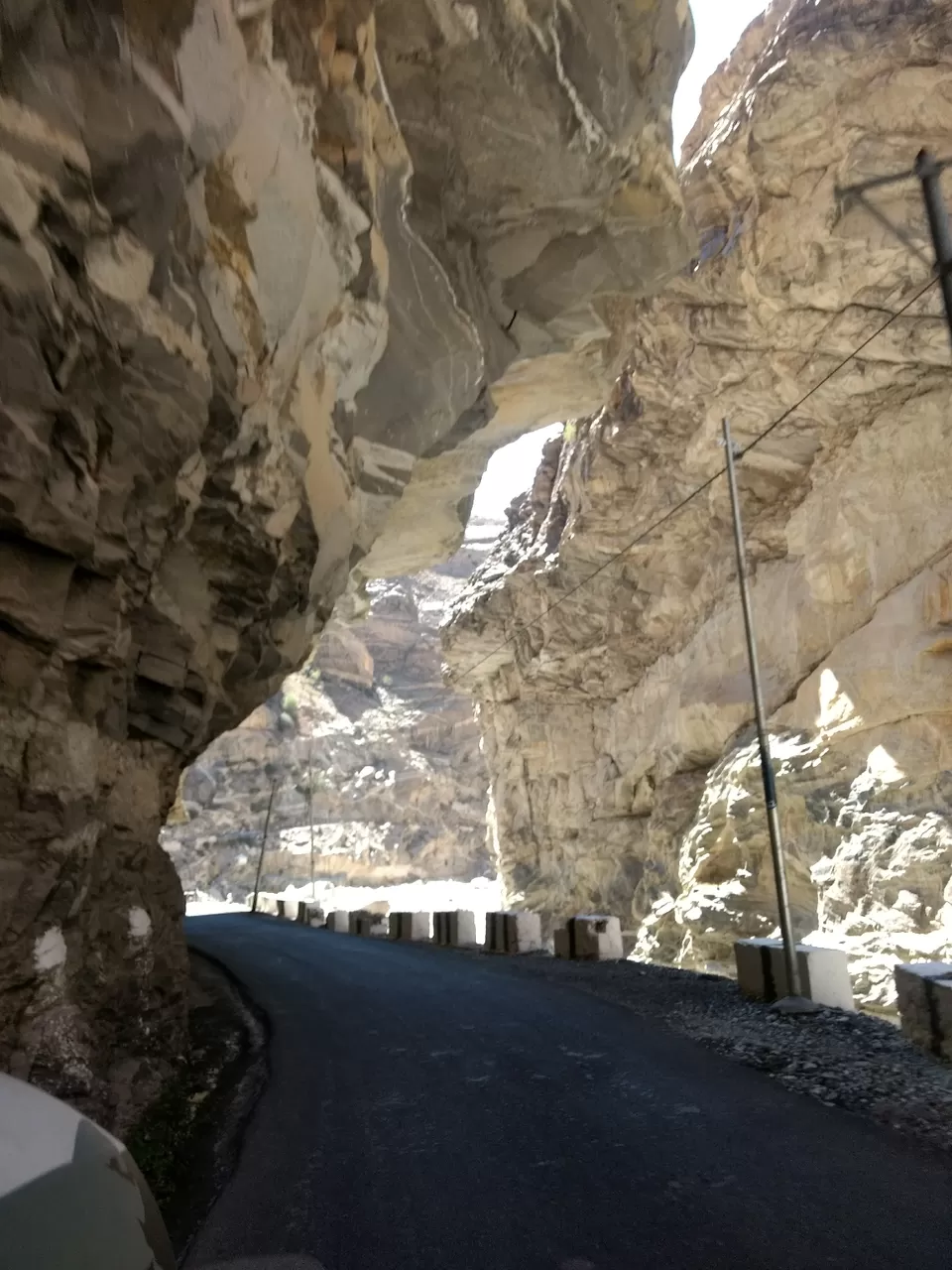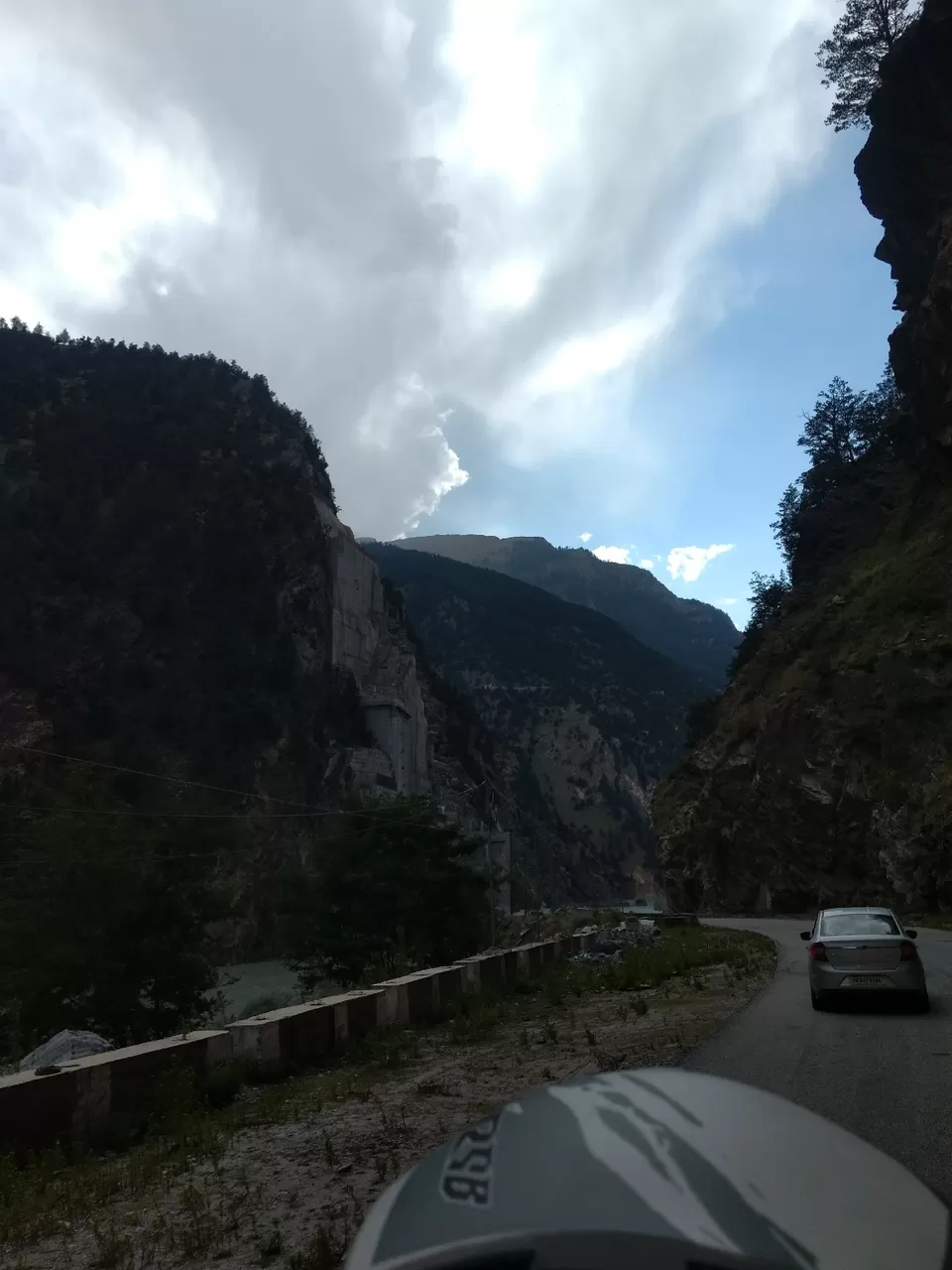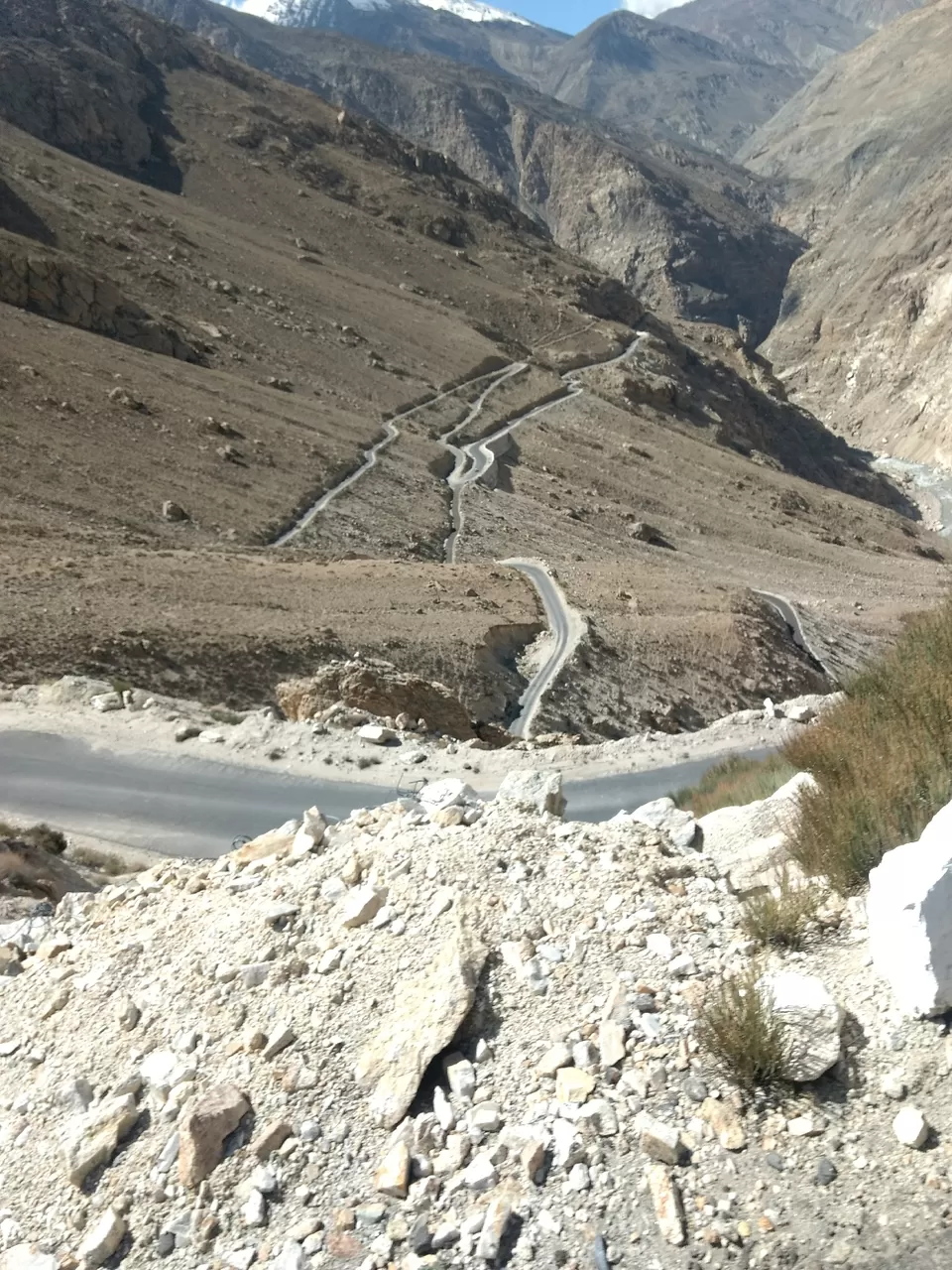 Today was the last day of our ride and we had to cover only 180 kms. So after breakfast we went out for shopping for woolens. Bought 2 shawls from there such a great quality and so cheap. We then left for Chandigarh. At theog our group got seperated cz of heavy traffic in the town. We crossed so many trucks laden of apples. Every vehicle in the town was being used to transport apples. Well to get back in touch with the group we stopped near Kufri and clicked some pictures with yak. Half of the group then joined us and we left for Shimla. We took the bypass road to avoid traffic still it took us more than an hour to reach Tutikandi. We waited there for the rest of the group and once reunited we left to continue our journey.
The road was under construction and recent landslides damaged the roads badly so it was basically all dust and traffic and mud for next 20 kms. Now this was our final stop and we rode at the maximum limits for next 40 mins and reached our hotel in Zirakpur.
After shower i was all set to explore the market of chandigarh. I left for sector 22 and purchased punjabi suits, juttis, kantha kadhai duppatas. The market is so cheap. You will find copy of branded shoes for just 450 bucks. shirts at just rs 250 though the quality is not good but what u get in 250 rs nowadays.
I missed the taste of roadside chaats so much that i had 4 type of chaats for dinner😅.
Went back to hotel at around 11pm where my husband was waiting for me..not exactly..he was partying and partially was waiting for me.
Went to bed and were ready to take adieu from our friends who are now a part of family.
Pune i am coming😎😎.