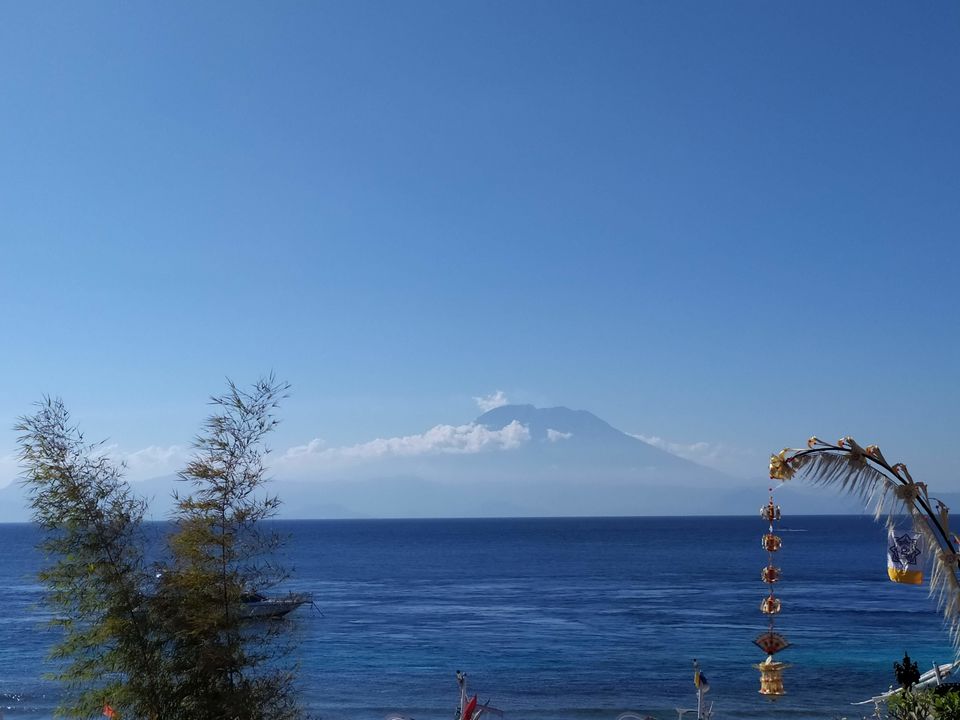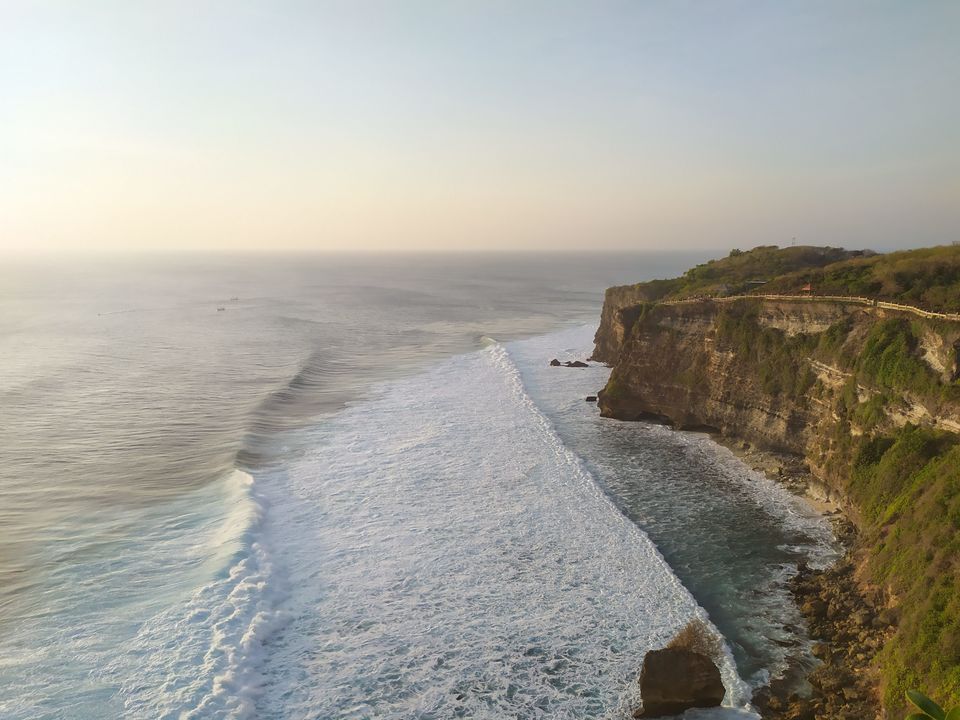 July 23rd: My solo trip to Bali was a well-planned one. Though I wanted to wing it, I later decided not to and had to carefully spend money as I was on a limited budget. All my travels are backpacking ones because I want to mingle with people from all walks of life and mainly interact with the locals and live like a local. This made me spend 3 days of my 16-day trip in this paradise called Nusa Penida. Without further ado, I caught hold of a local speedboat vendor and booked a boat to Penida, 3 days from the day I landed in Bali.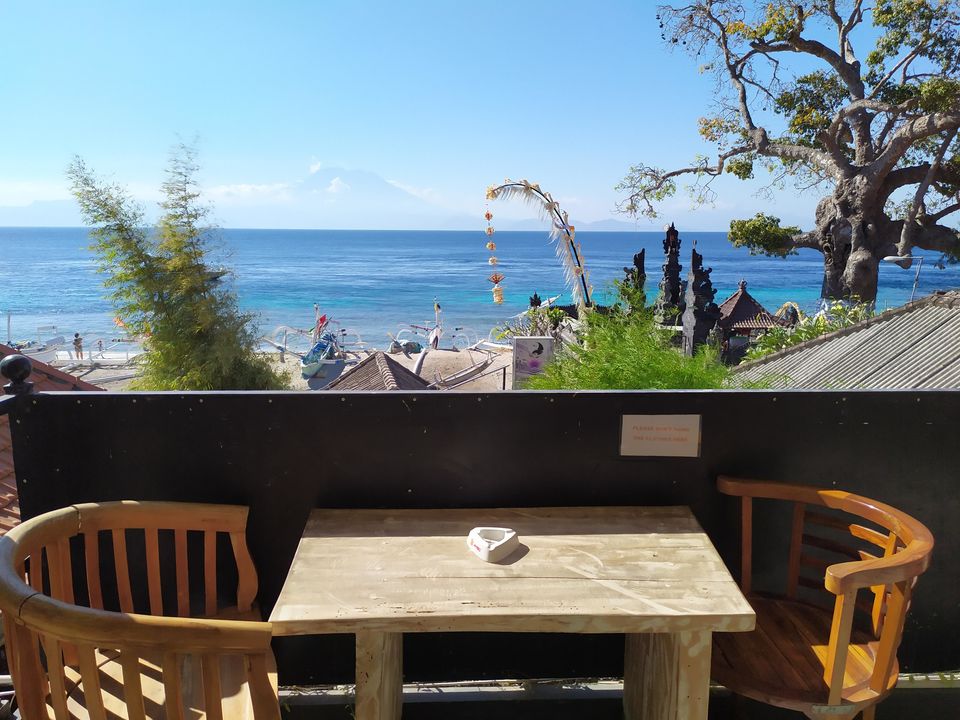 Came July 26th and I was all set to sail to this offbeat island. Throughout my research and blogs, I kept reading that Nusa Penida is still unexplored, still untouched, must visit for backpackers etc. This made me curious and I started reading up even more and ended up booking a 2 night stay in a beach-facing cottage, overlooking Gunung Agung (Mount Agung, yes, the volcano which keeps erupting and spoils a lot of people's travel plans to Bali) for just Rs. 700 per night! And this was with breakfast! A lot of my friends who had previously been to Bali on their honeymoon were literally cursing me for this decision, saying there's nothing there beyond a day's trip. That's what a "tourist" would say, but I am a "traveler", an "explorer".
The boat ride came with a pick up from my hotel in Seminyak and it took us to the harbour at Sanur. The boat was pretty small and could hold 40-50 people. The travel time to Penida took 45 minutes. We arrived at Toyapakeh harbour and here is where the crazy part starts- due to low tide that day, the boat couldn't go up to the shore and had to stop midway in the sea! So all of us got down from the boat into the water and walked about 12 to 15 steps to reach the beach and collected our luggage there. What a start to my journey!
First Hand experience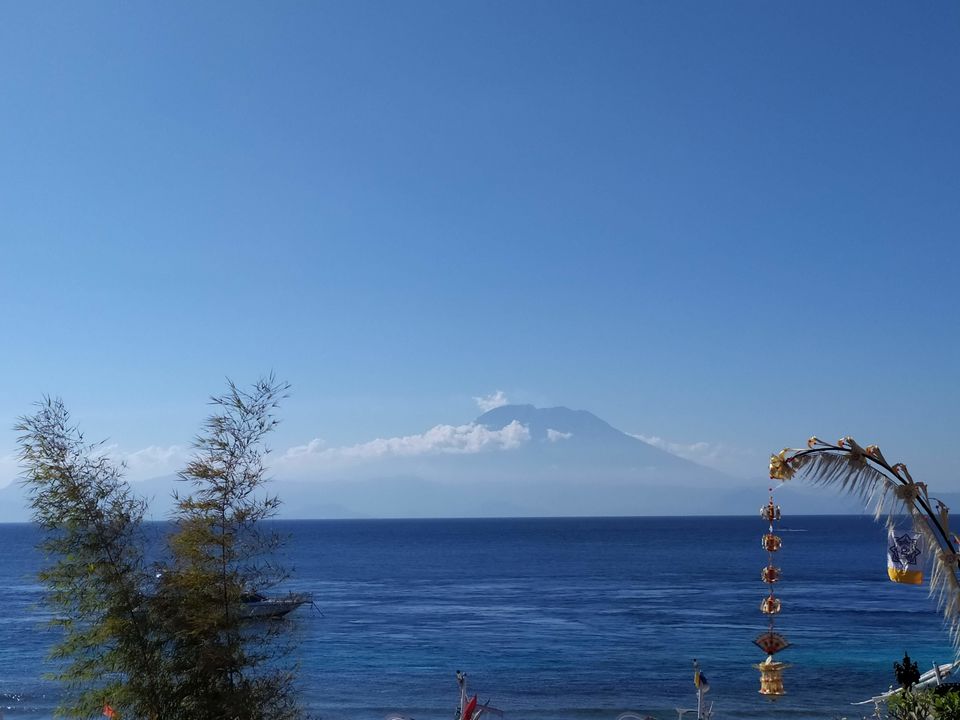 And this is just the beginning. I open Google Maps right after I collected my luggage to see how far my homestay is, from there. (I stayed at Deva Devi Beach Inn). Since it was just 7 km away, I decided to ditch the taxi drivers who literally surrounded every visitor there and went directly to a middle-aged guy who stood with a scooter. I asked him how it was for a day and he replied "75,000 IDR". I bargained and brought it down to 65,000 IDR (Rs. 325 approx).
Before I paid, I took a video and photos of the scooter for its condition. Have to say it was in a pretty bad condition, but as long as it took me to places, I was okay with it. I checked under the seat for official papers and to my surprise found none! It didn't have a helmet either. I turned to the guy and asked for these and his immediate reply was "There are no police or rules in Penida madam. You don't need papers or license; you can drive freely". My reply was "What if I fall somewhere?" and he said "Everyone in Penida is friendly and helpful. We all know each other and we will definitely come to your help". Such nice people, I thought. The next question was "Sir where will I return this scooter? Do you have a phone number I can contact?" And his replied cracked me up. He said "Just leave it here at the same place with the keys. I will take it". I asked "What if someone steals it?" and his reply was similar to the one from the movie Blood Diamond, "this is Nusa Penida, this is how it works". Now that's a line I will never forget!
Living the Penida-way!
July 27th, Nusa Penida- The previous night was tiring for me so all I did was sleep well and get ready for an adventurous day in Penida. Oh, I forgot to mention, there are no proper roads in Nusa Penida, even the ones that exist are filled with potholes and speed bumps everywhere. Plus with the condition of my scooter, I was pretty sure I was going to fall somewhere! I also noticed that "No rules law applied here very commonly. Kids driving scooters and no one to question them! Also Nusa Penida is one place where you won't find tall buildings or even proper hotels to stay. All you get is a good homestay and a restaurant (Warung) attached to it for delicious local food, which gives a very raw and rustic vibe to the place.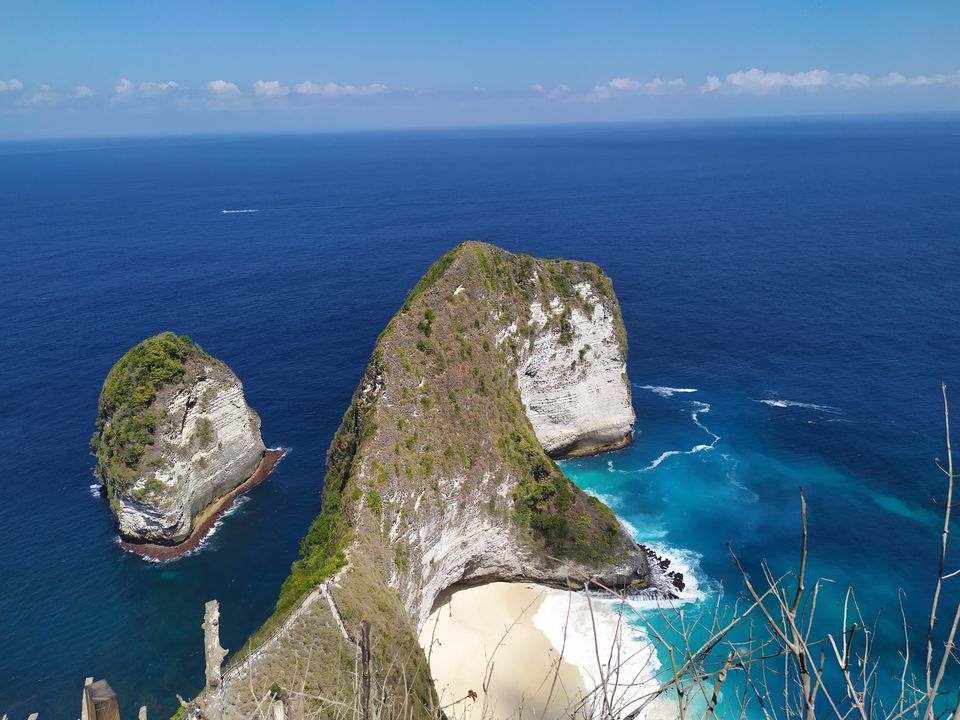 I decided to check out the famous Kelingking beach which, thanks to Instagram, is one of the most photographed places in and around Bali. The drive took me 45 to 50 minutes to reach the beach from my homestay. To my surprise, this large-not-so-crowded island was suddenly filled with hundreds of tourists at this spot. People taking day trips from Bali surrounded this place and I had to wait in a queue to get my perfect picture against the T-Rex background clicked!
After clicking about 20-25 pictures, I stood there, just lost in the beauty of those turquoise blue waters and the sound of waves crashing against the giant cliffs. I then noticed that a bunch of people followed a rather non-walkable track down the T-Rex cliff to a place that couldn't be seen from the top. I was curious as usual and followed these people.
One of the bad decisions I had taken that day was to wear flip-flops! This path was so steep and offbeat that even with proper trekking shoes, there are 90% chances that you'll slip and fall. But I still went ahead and took the risk. To top it all, I was wearing a dress, making the trek even more uncomfortable! Poor choice of decisions :(
Humanity still exists
But the curious me continued with these and no water bottle for about 2 hours to get down to the beach that was 20 meters in length. I am telling you words can't describe the path I had to take to get here and the kindness people showed on the way. Complete strangers from all over the world! They gave me water whenever I got tired in between, offered to hold me at places where there were no steps but just a bamboo stick to balance and cross, one guy even offered to give me his shoes (I'm not kidding!).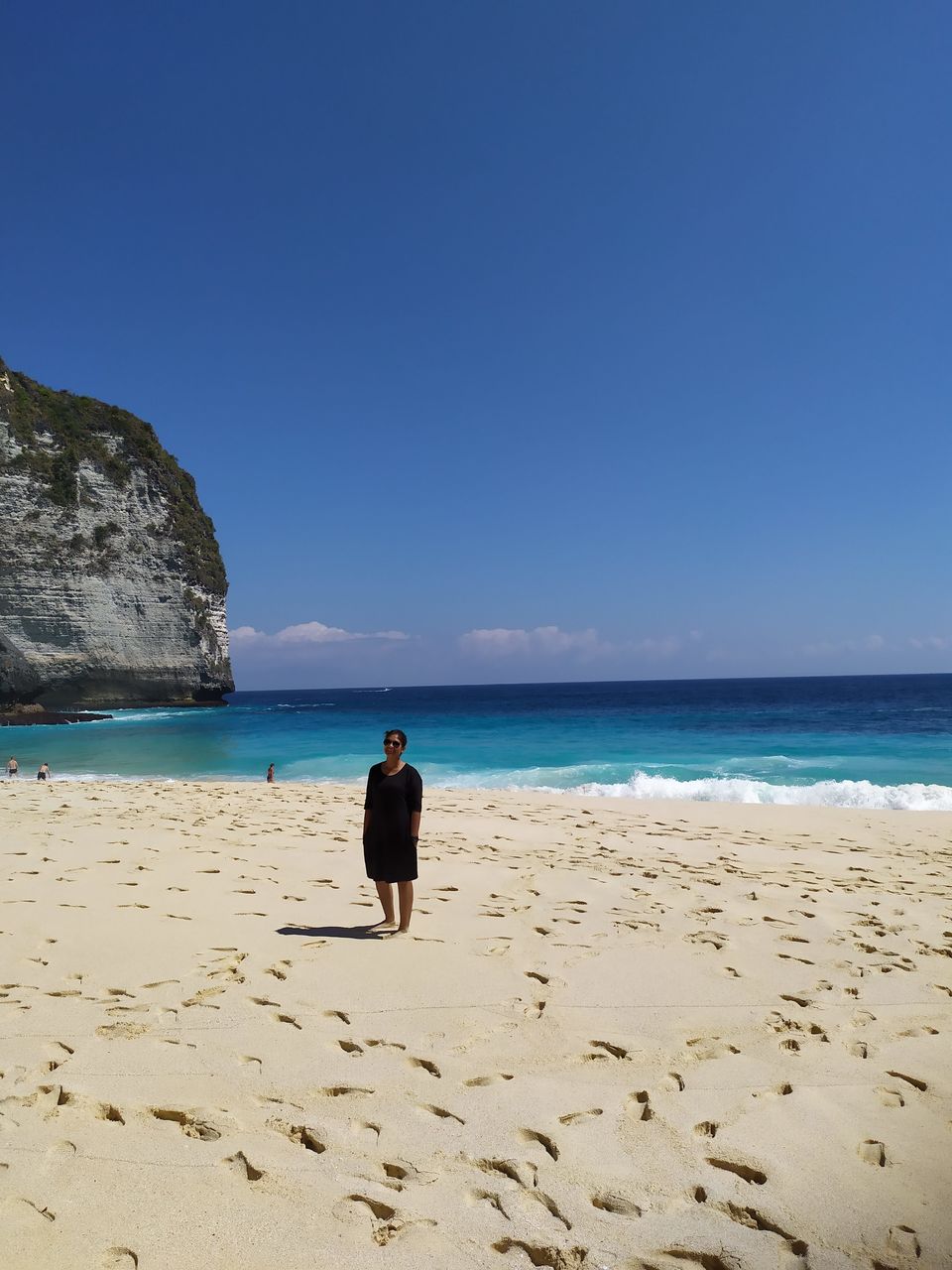 And the moment I reached, there it was- huge waves just kissing the pure white sands of the beach! All the pain I had gone through to get there immediately vanished (of course it crept up next day and I couldn't walk properly for the next 3 days!). I stayed there for almost 2 hours, lying on the sand and running back and forth from the waves like a crazy person! Everyone around me was so prepared with swimsuits and beach towels (and I didn't even carry a bottle of water!). But every minute I spent on this adventure was beautiful and worth mentioning.
Anyone can ride
After this crazy ride, I went back to my stay to get some sleep. Later in the evening, I woke up to the pain in my legs. I was hungry too. So I took the scooter out once again and went to local market which had 7-8 stalls selling local food. I went to have my usual favourite Nasi Goreng (Fried rice) with egg, which costed 10,000 IDR (Rs. 50). That is how cheap this island is. From here, I headed to a super market which had ice cream. On the way, I noticed again that at least 10 individual scooters with kids (aged between 10 and 15) riding them! And for 3 days of my stay there, I didn't see a single police officer or traffic signals there!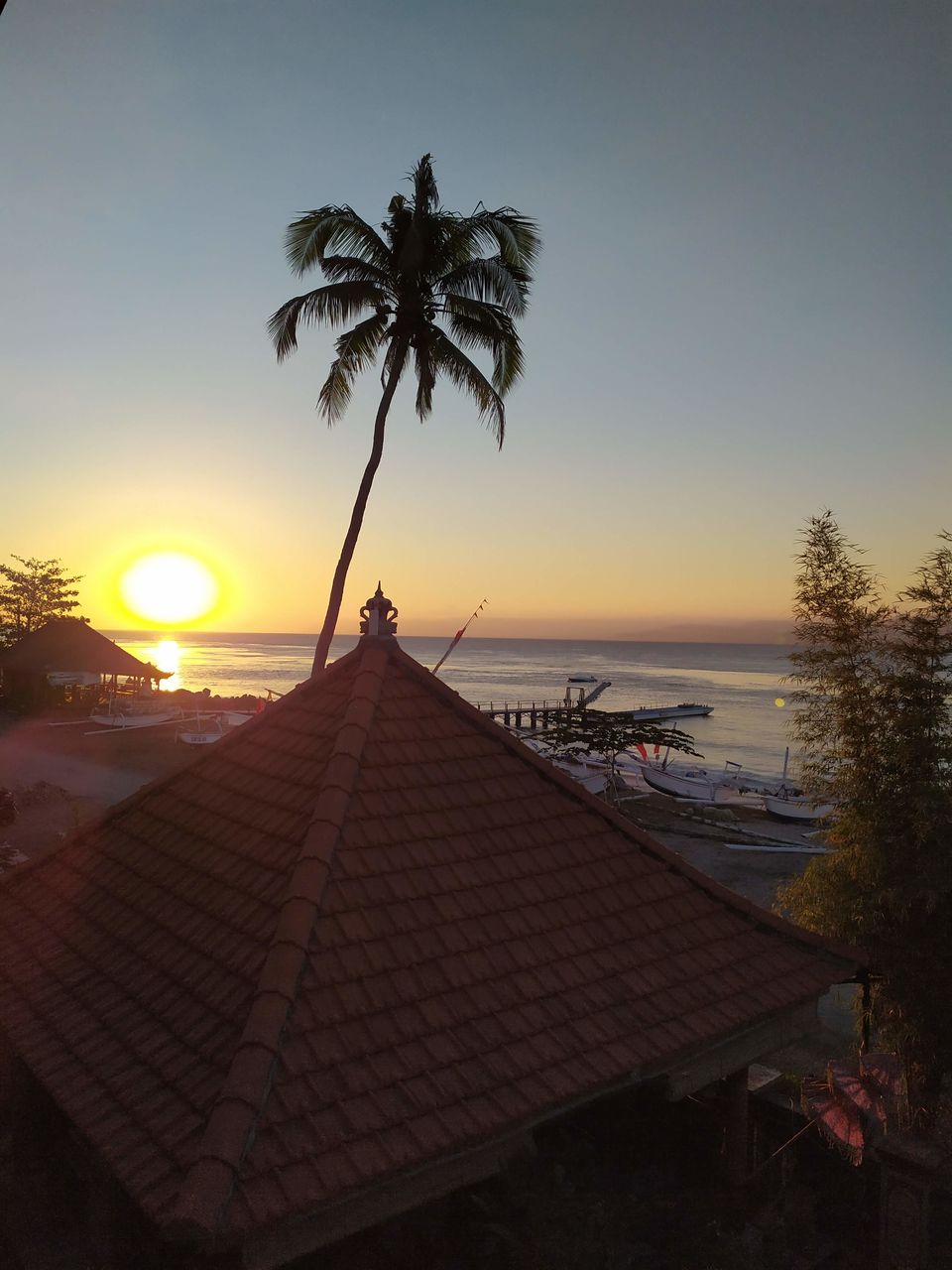 At night, you can just park your scooter by the beach (the only proper road on the island runs parallel to the coast) and grab a beer and chill with locals and travellers from other countries. I did that both the nights of my stay.
Bye bye Penida
Throughout my stay in Penida, I didn't come across a single Indian traveller (except at Kelingking beach). That didn't make me feel less confident or less safe. In fact, Nusa Penida is one of the safest places I have been to, considering the large size of the island and the very less population living here. One suggestion to all would be to visit this beauty as soon as possible because a very fast paced construction is going on here to bring in more hotels, resorts and shops. Before the rustic and natural beauty is destroyed, do stay for at least one night to see how crazy this place is and see how you can break all the rules and still get away with it! :P Sampai jumpa everyone!