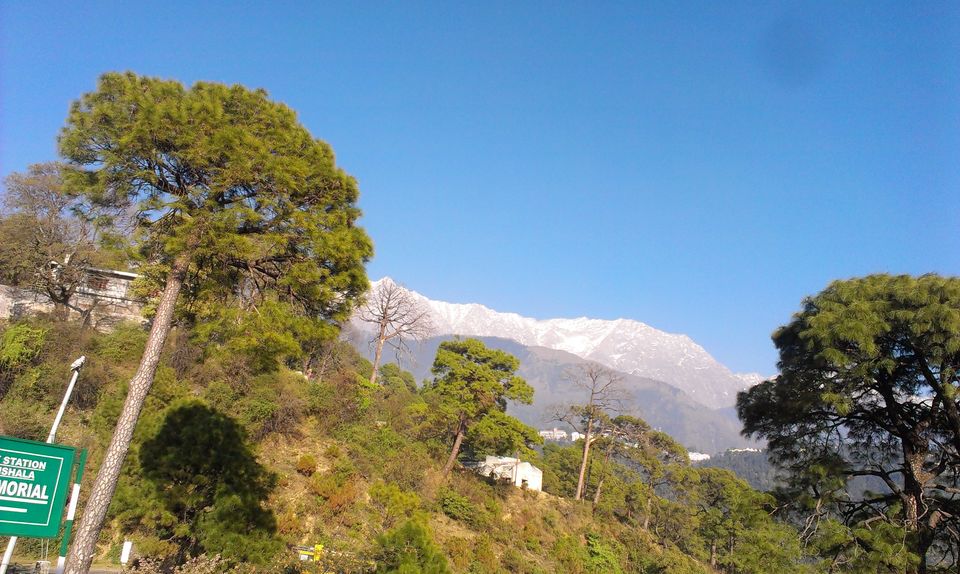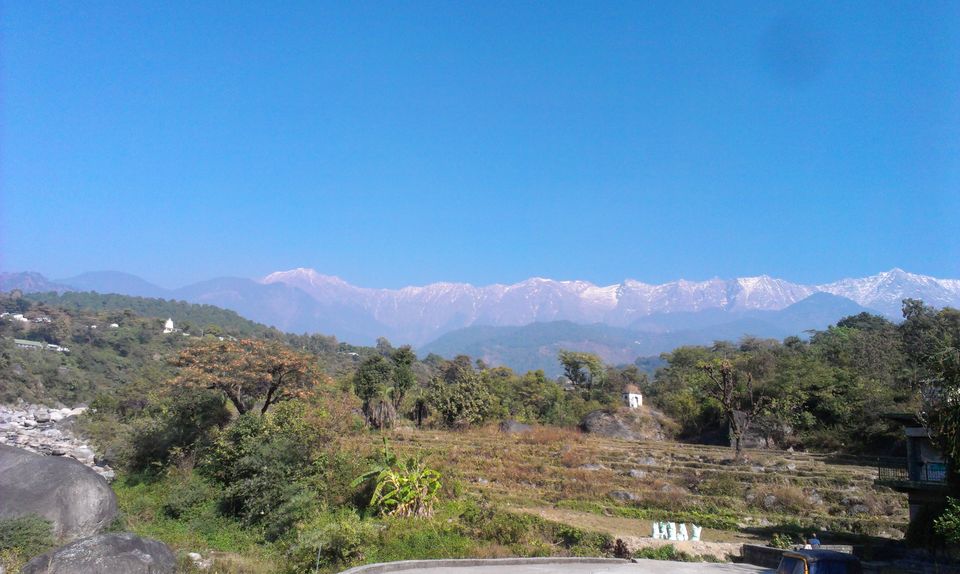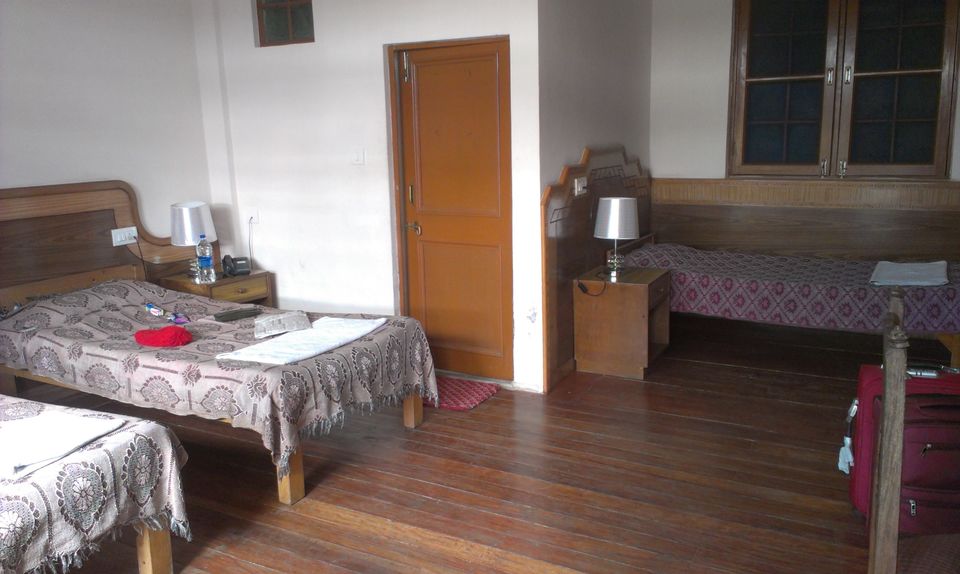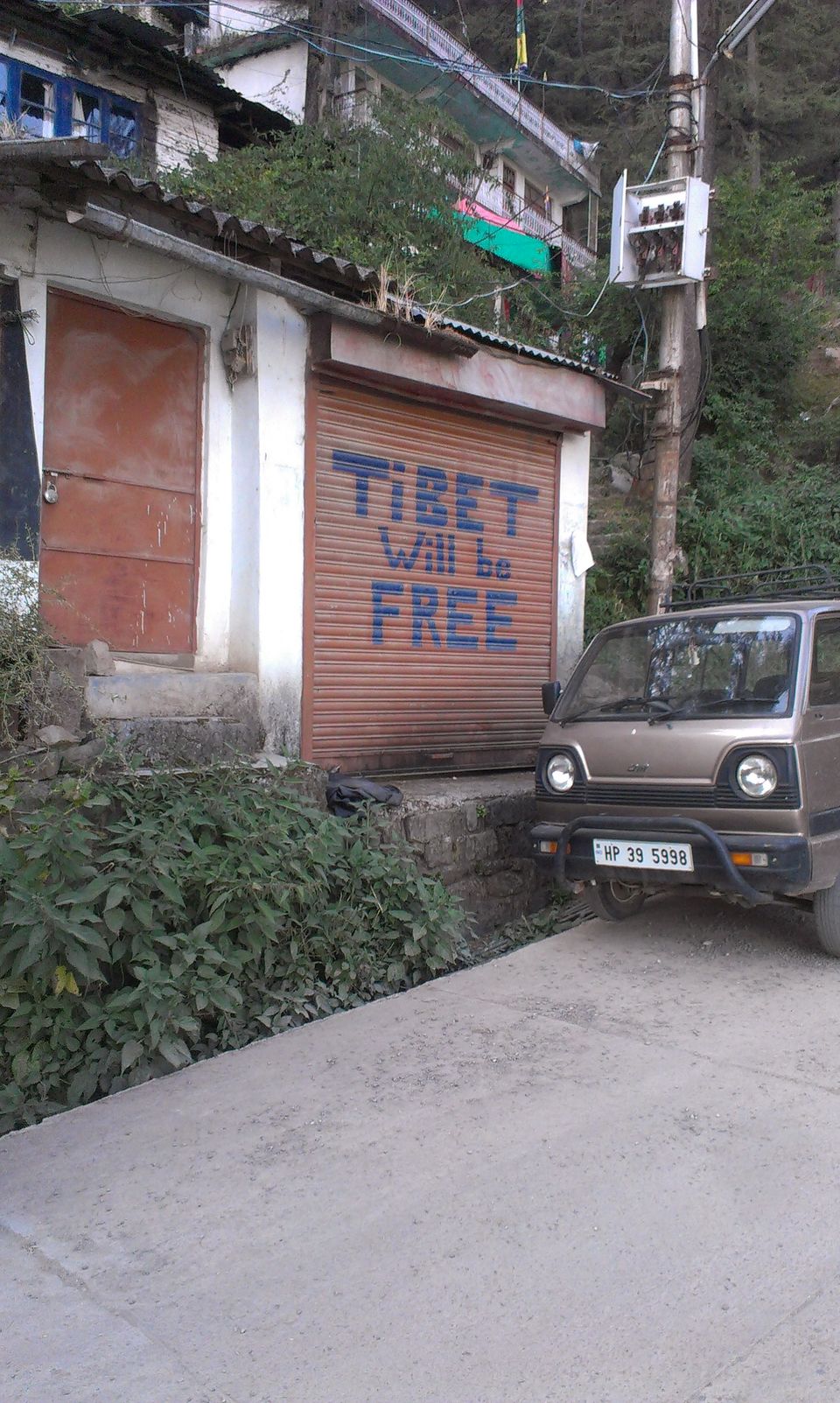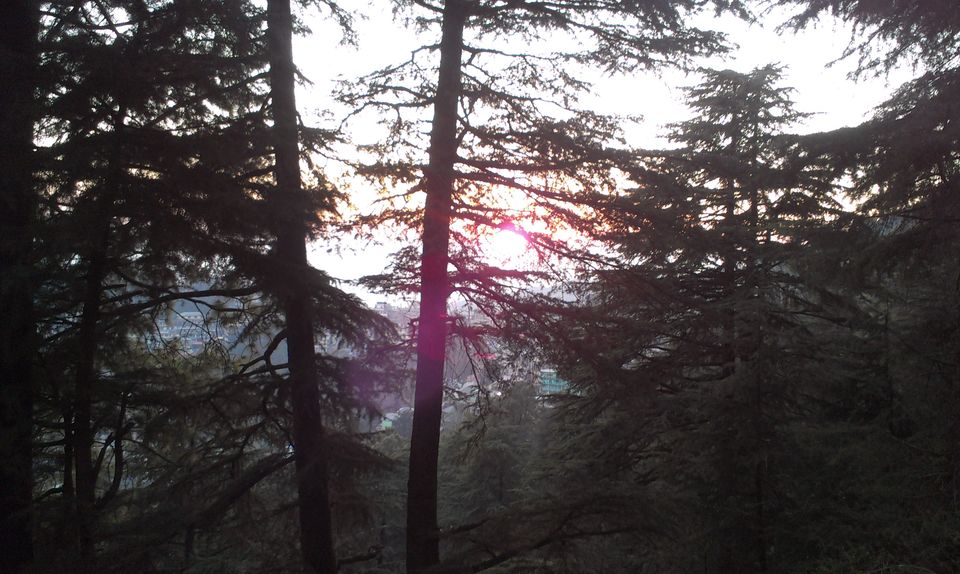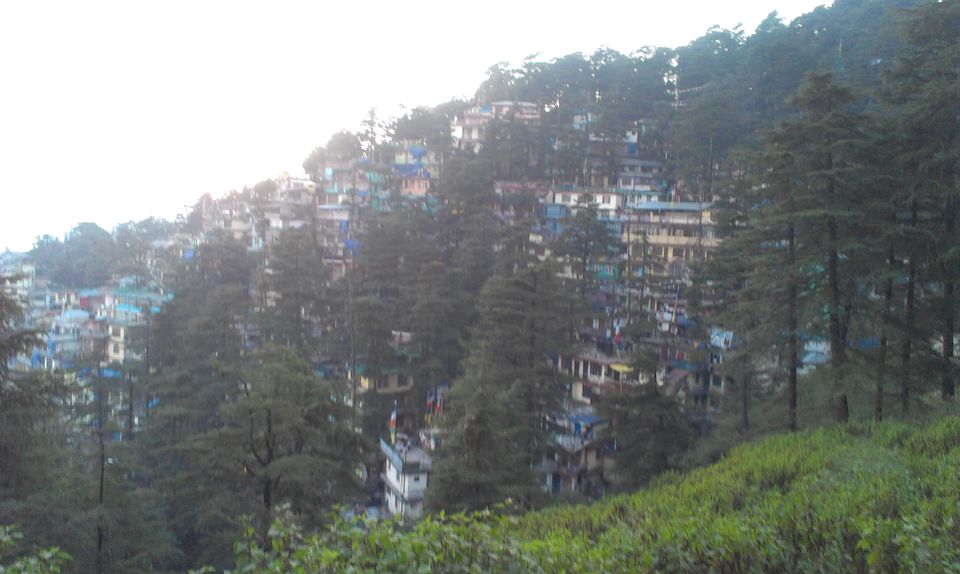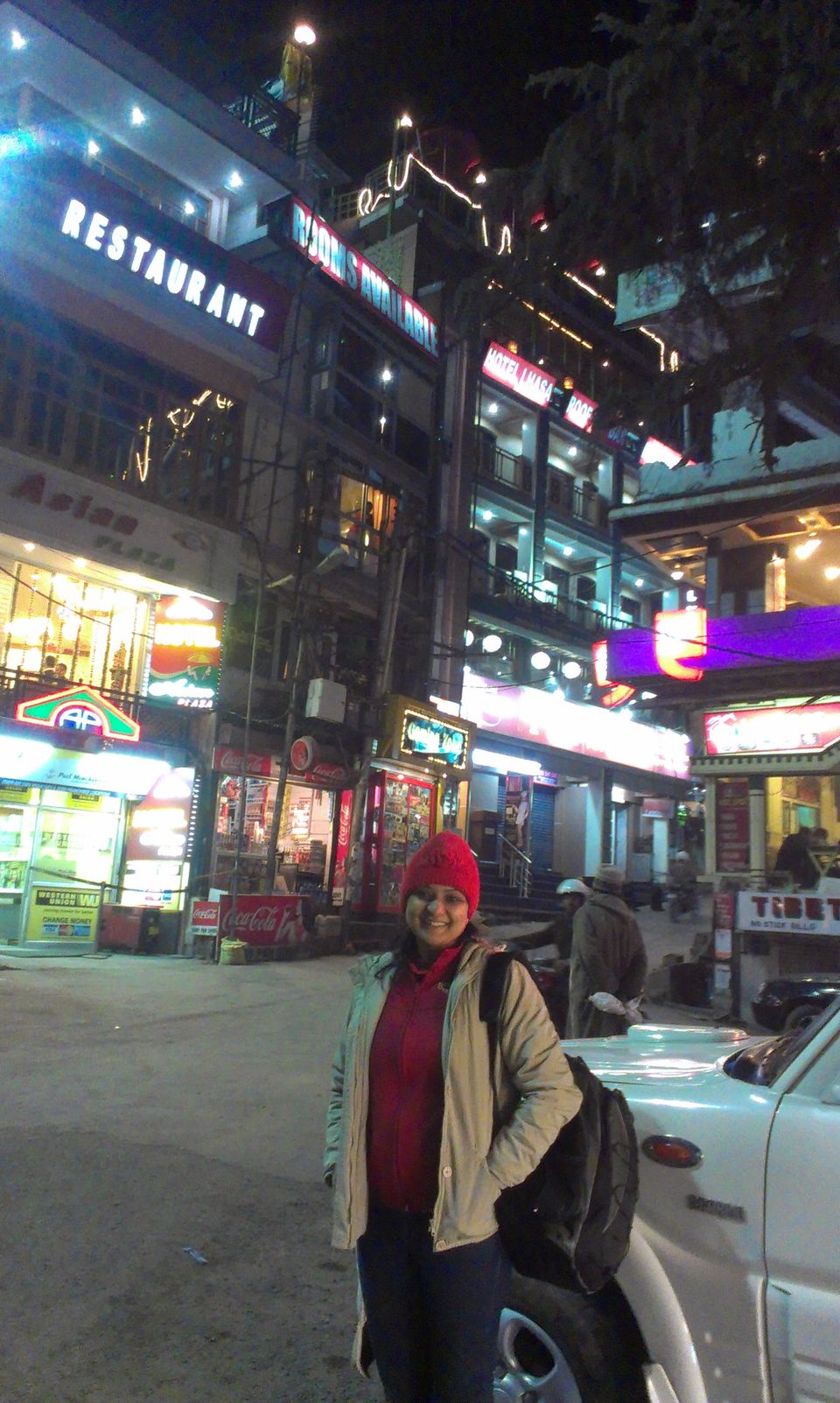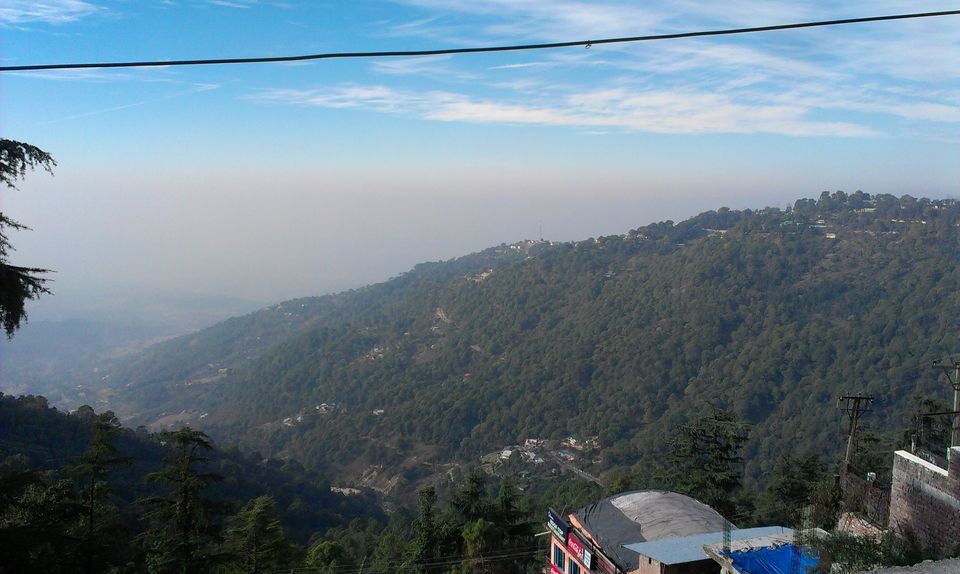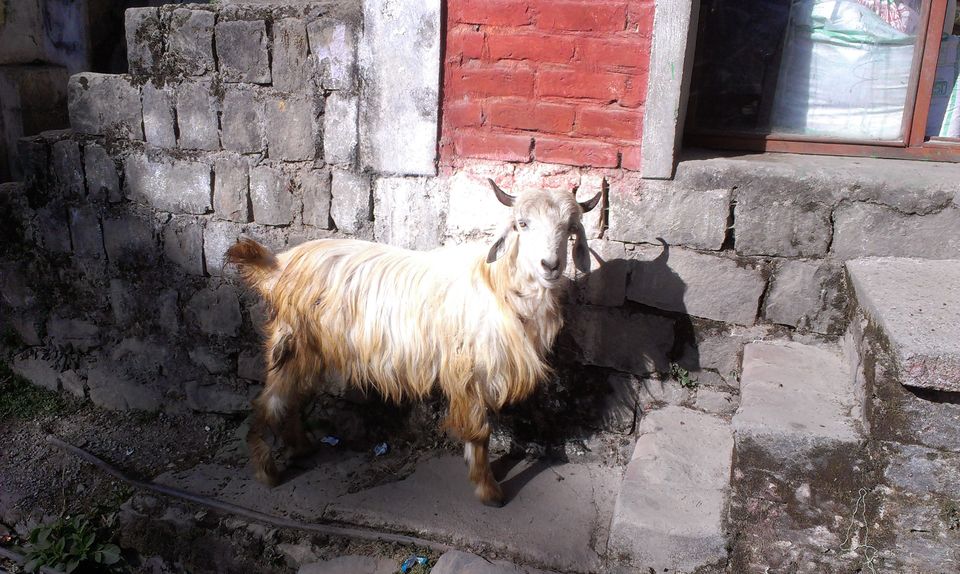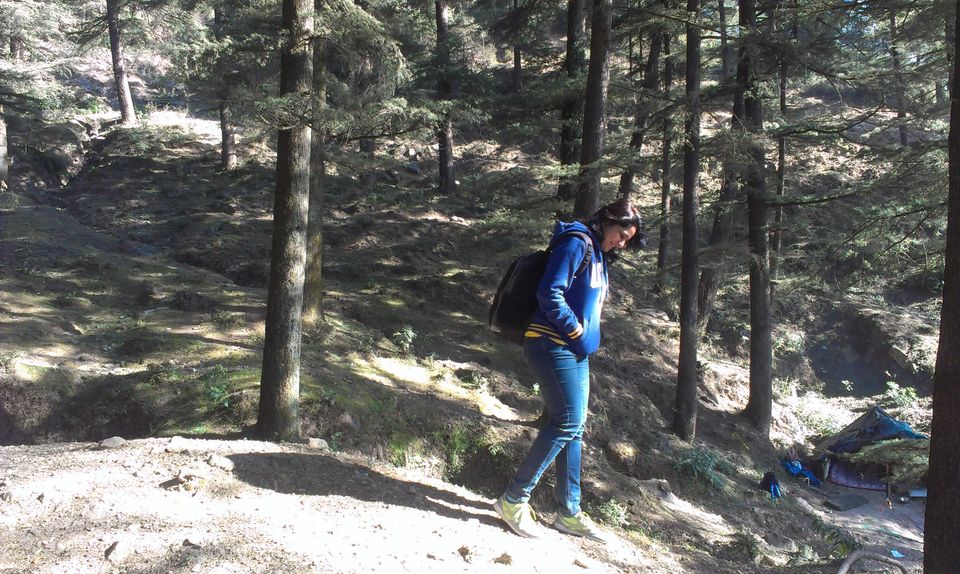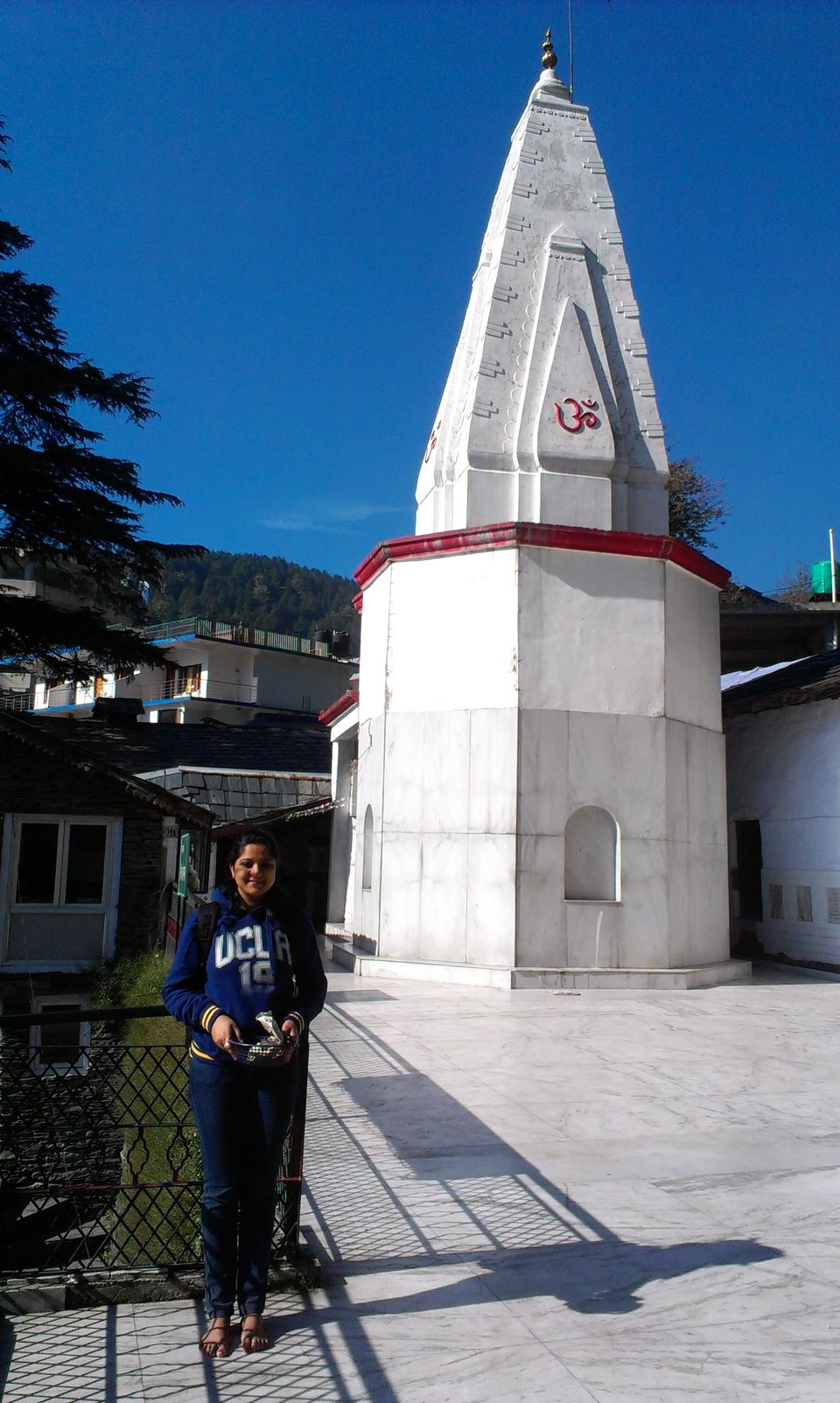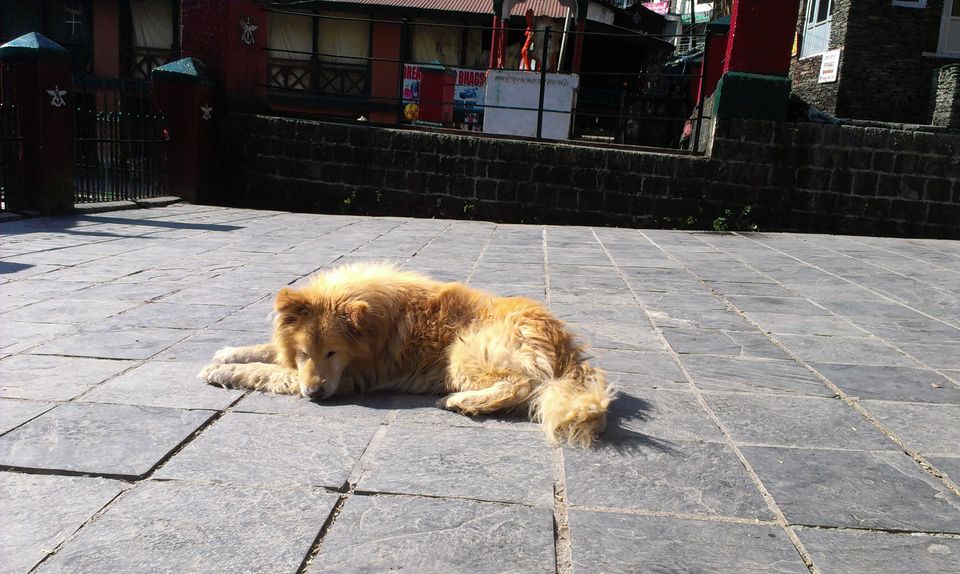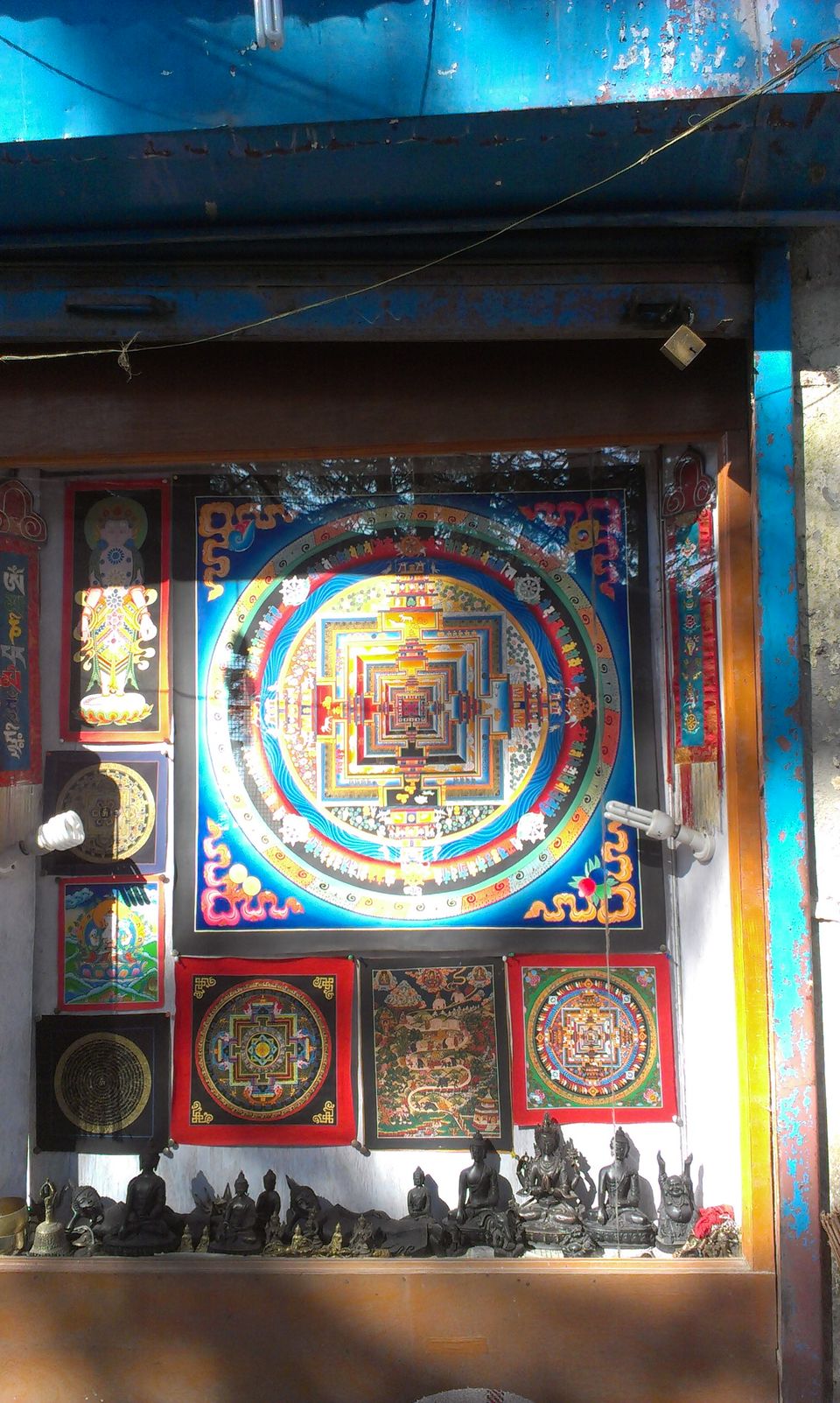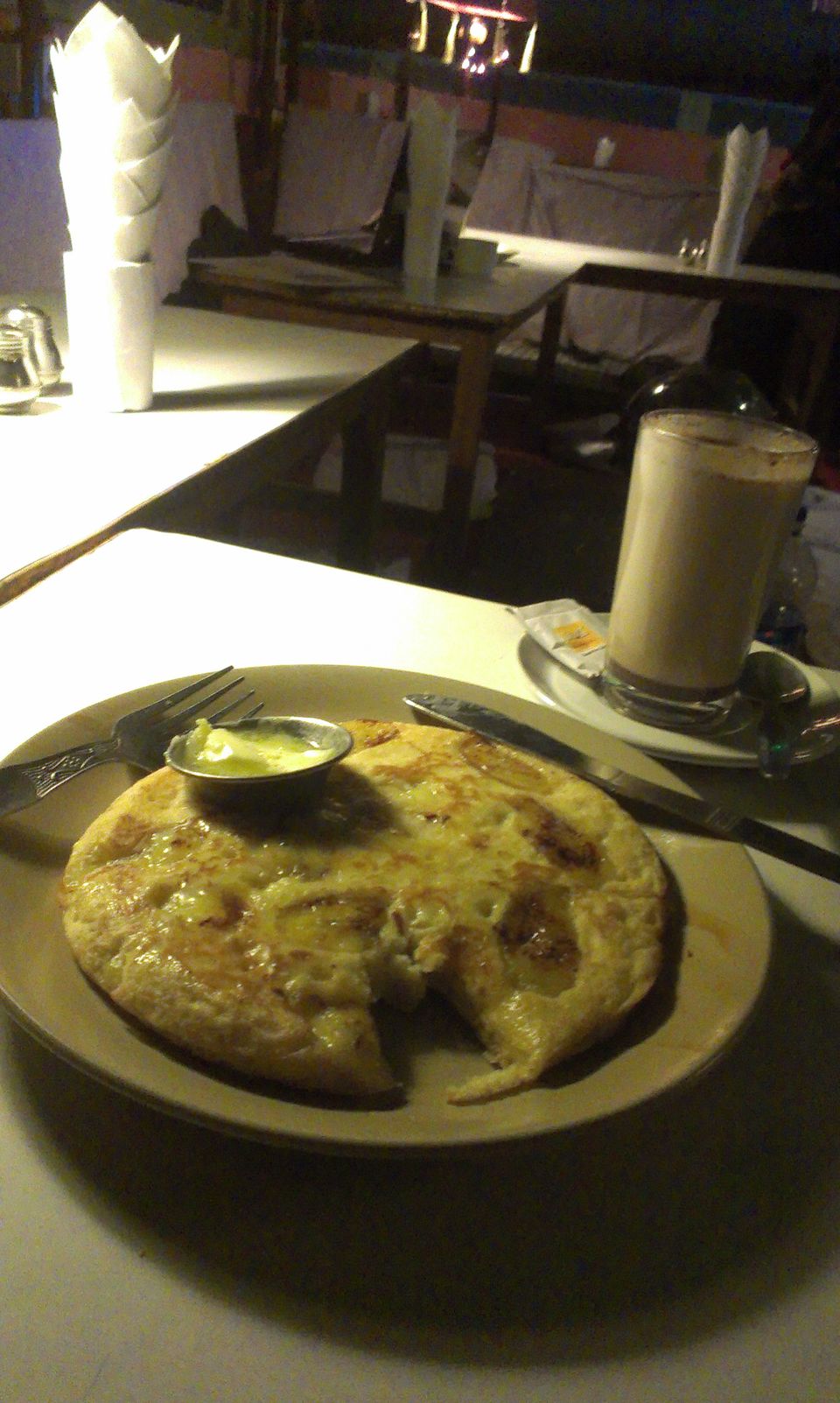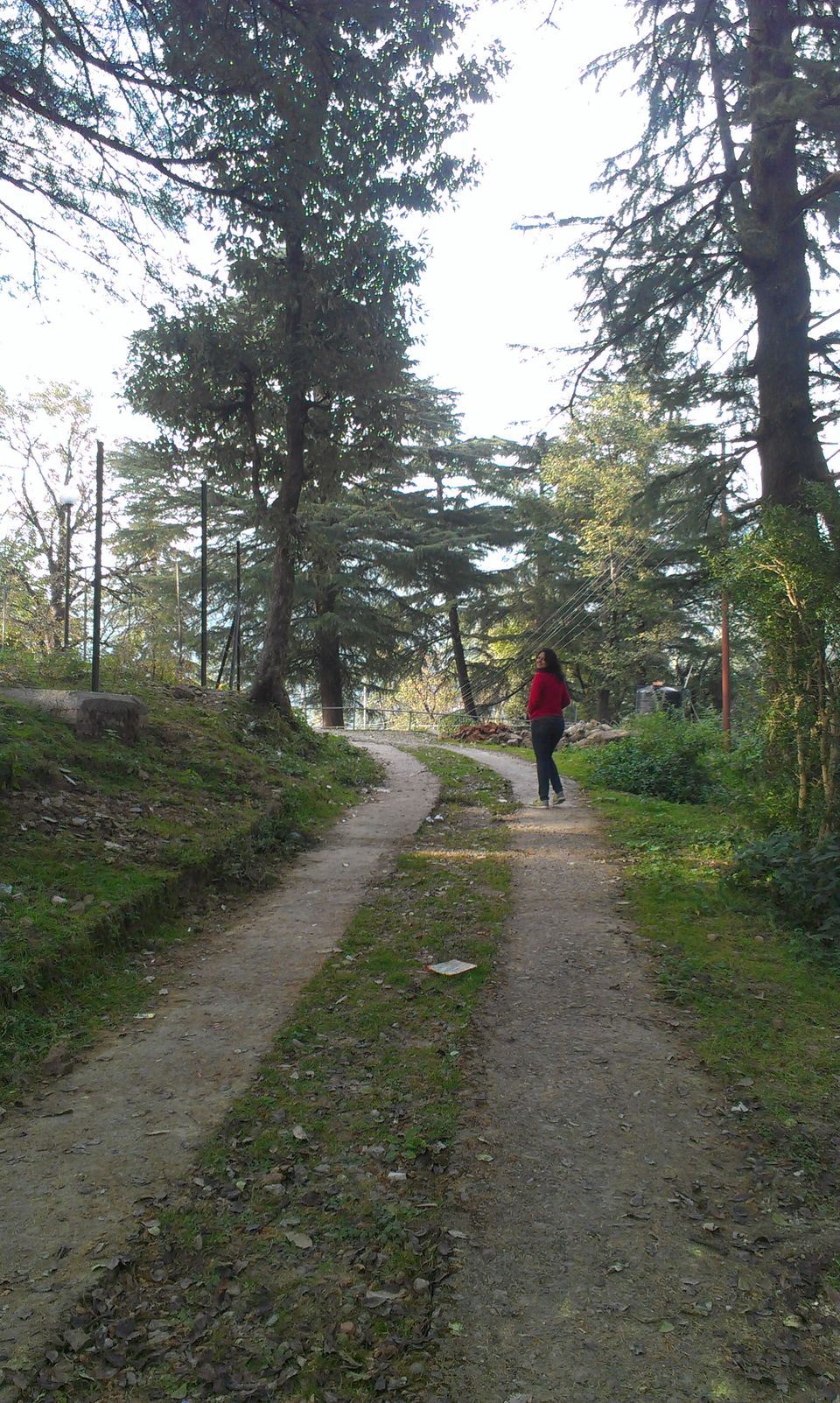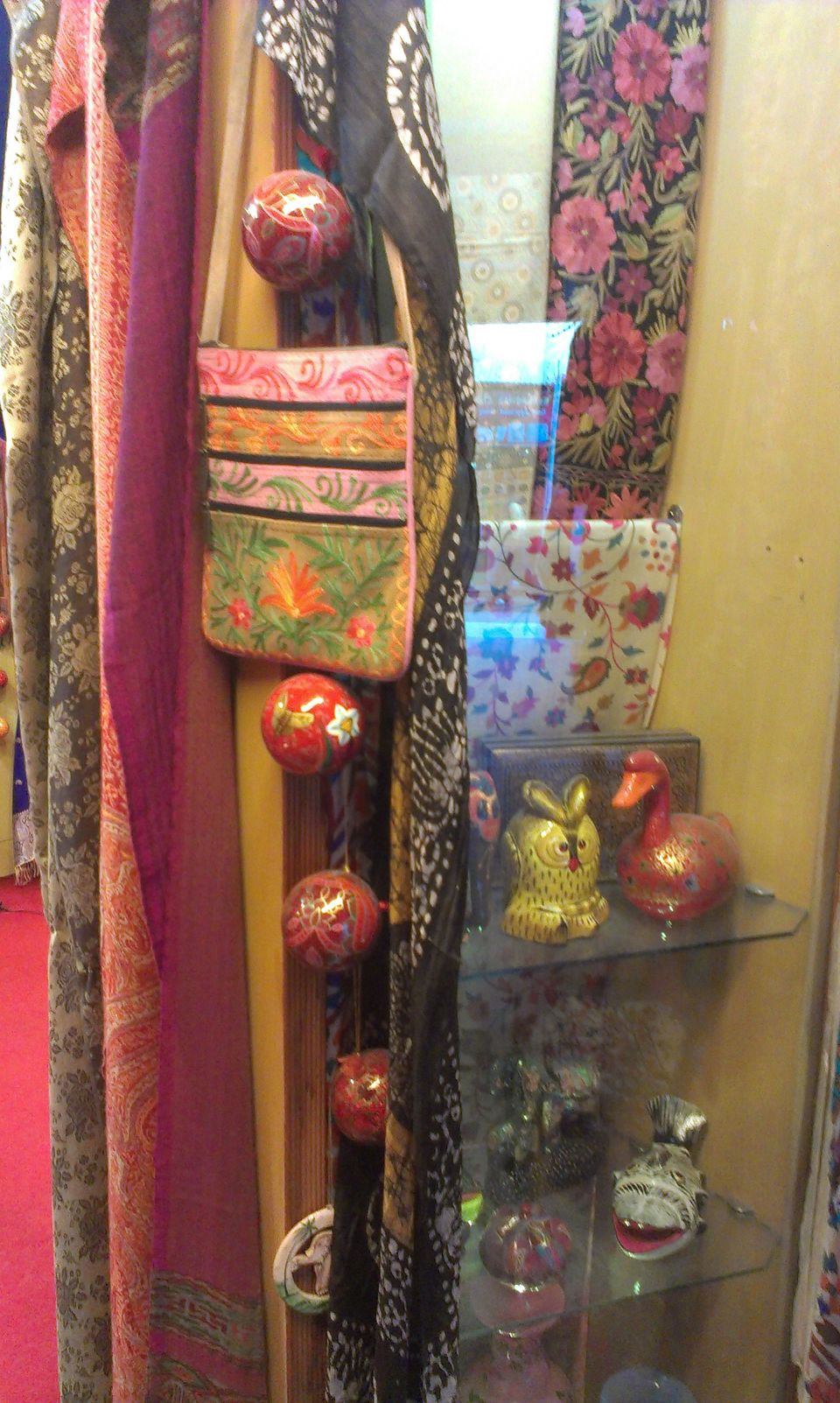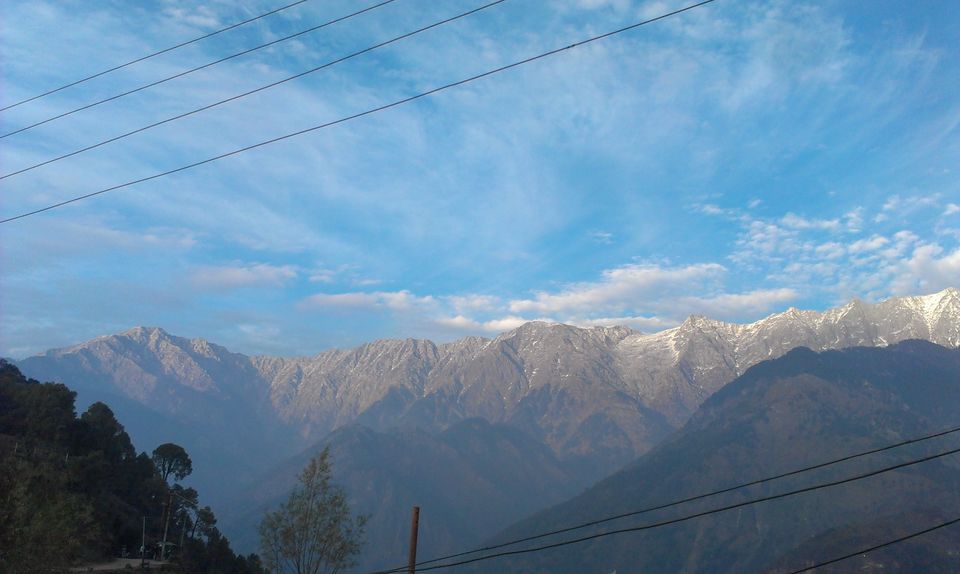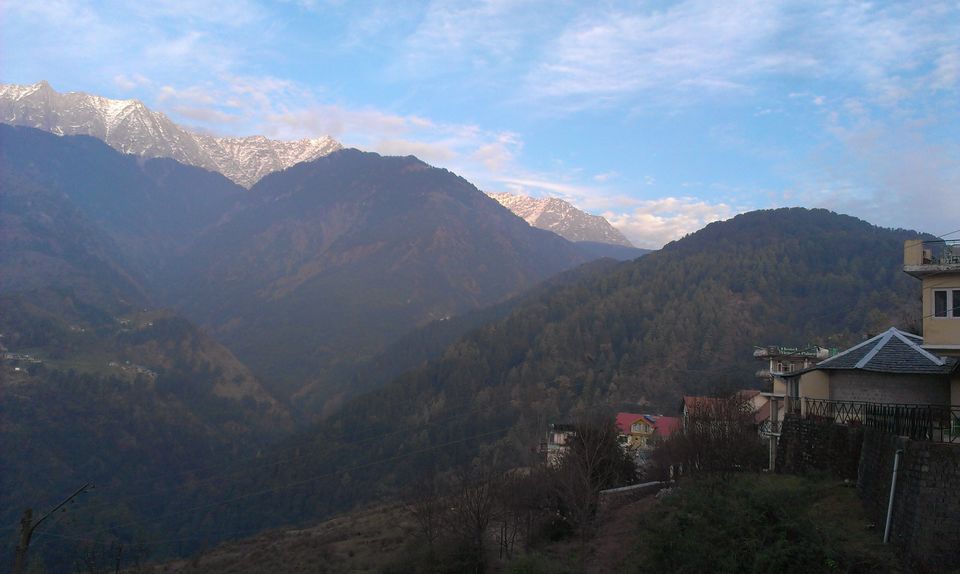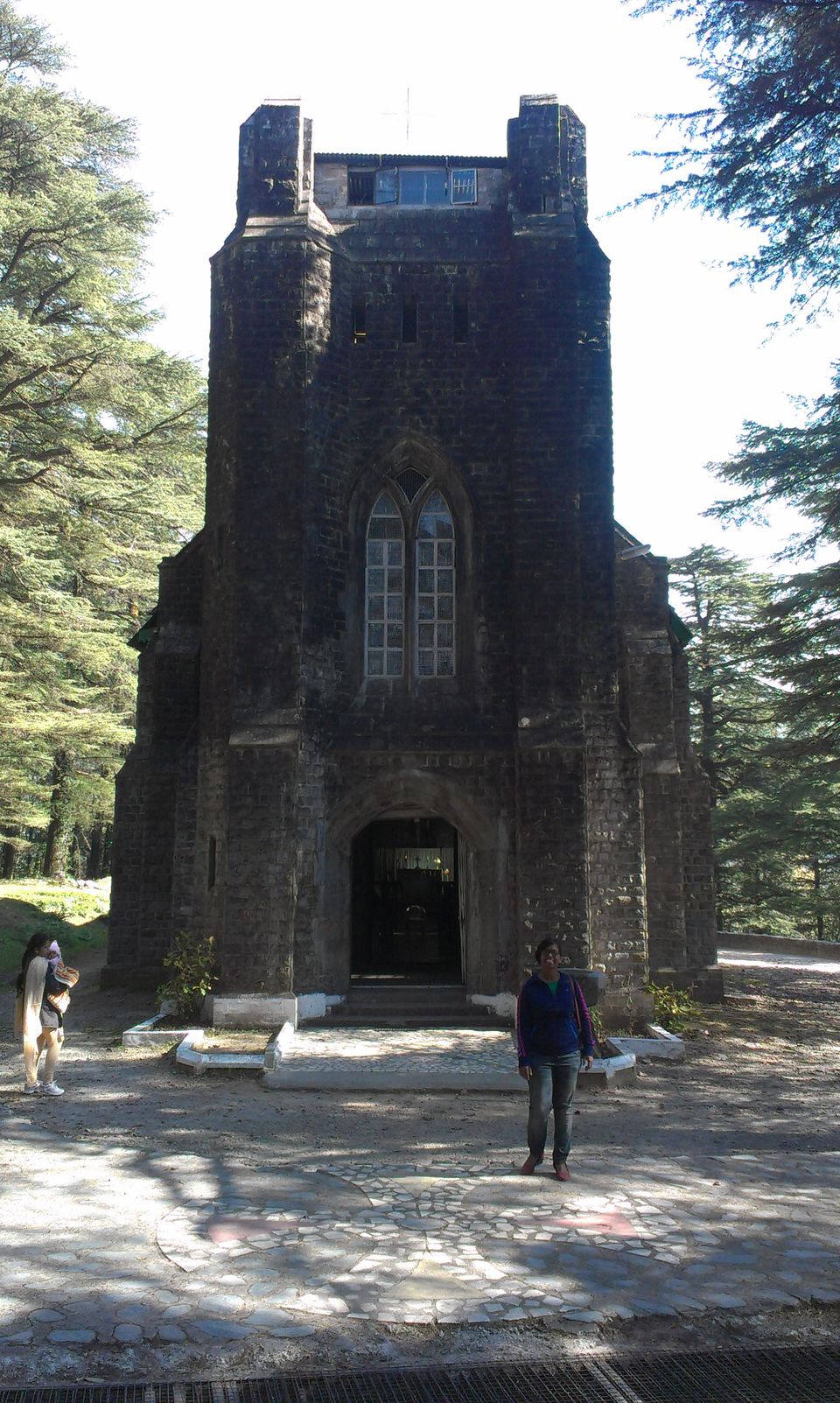 The trip to Mcleodganj was being planned for ages and took almost a year to materialize for no reason at all. It has taken even more than that to be penned down in words.  It was among the last of my trips as a bachelor with my childhood friend and one of the most memorable ones.
We boarded the train from NDLS to Pathankot at 10:30 pm and after few chatters and regular phone calls we dozed off. It was November end and we assumed it would be very cold. Also this was my first hill-station since childhood. I dreamt all night about snow-capped mountains and fog and mist. In the morning when we reached Pathankot around 8:30 am, I woke up with a start and loaded myself with all my woolens. Once we stepped out of the station I realized that we were still in plains and it was still not cold and everyone was staring at me.
Anyway, we pushed for the government taxi stand for a taxi to Dharamshala as we were reluctant to take the local bus. The cab quoted Rs 1900 but a driver called Surjeet agreed to take us for Rs 1500 as his hometown was Dharamshala (around 20 km before Mcleodganj).
The journey was serene and peaceful with us slowly ascending to mountains from plains, We halted for some breakfast and tea in between when the mountains began to play hide and seek with the views. It was a nice small dhaba overlooking a small stream of white water. After trying all the fried stuff there we began again and reached McLeodGanj around 12:30 pm. We looked around for some guest houses and hotels and lodges and settled down for Pemathang Guest House (Rs 1600 per night for a double room) which was like a hostel with nice clean wooden flooring and sparkling clean washrooms. The beautiful small restaurant of the guesthouse was perched high overlooking a valley and giving you the view of an open and infinite space covered with greenery, mountains and clear blue sky. So far so good.
We retired to the room to freshen up and take some rest and without wasting much time hit the restaurant at 3. We had a delicious hearty meal and pushed to explore the local market.
Mcleodganj is a beautiful hill station (Dharamshala- the valley) with an air of simplicity yet mysticism around it. It is one of those few tourist attractions which has not been commercialized and spoilt. You will find a lot of cozy warm cafes serving local specialties, working at their own sweet pace, without any hurry. It is mainly a Tibetan settlement so the Buddhist influence is sure to be found everywhere. One can see a group of monks huddled in a corner on the street discussing something, or walking in the market with a definite aim, or else pondering over a book under an umbrella on the hillside on a sunny morning. Small charms like these make McLeodganj a must visit place.
We spotted a sunkissed  cafe on the Bhagsu road, and basking in the warmth we had hot chocolate and  chicken sandwich made of local bread. The local bread is round and like a naan, brown in color and with a faint fragrance of cake which overwhelms you and it's too filling.
Having eaten like pigs we didn't have any energy to plan the evening so we decided to go for a stroll on the road ahead through the village. We passed the small huts, small monasteries, temples, terraces of local households, shops etc. We stumbled upon a small café on the outskirts of the village which happened to be a nursery as well. So happy were we we had 3 chais and chatted with the owner. He turned out to be from Delhi and showed us around the nursery. We continued with our stroll and took a U turn from near Dharamkot. It was a nice walk, with pine trees towering on the valley side of the road . We decided to take some rest before heading out for the evening.
Later that evening we explored the mall road and found a café called Cafe Four Seasons :)
It was a small place with books and travel guides and a lovely Tibetan couple serving food. We gorged on Thupka and momos and spent time skimming through the books.
The day ended with a Punjabi twist and we went to a pub/ bar at the square with a decent crowd and filled ourselves with beer and good food. 
I woke up pretty early and went out for a stroll. It was a beautiful morning and I could see the snow line from the restaurant terrace. We got ready and after a heavy breakfast started for Bhagsu falls and temples (3kms from the guest house). The walk was amazing and serene and though it was sunny the temperature was comfortable. We halted at places to take pictures and took around an hour or so to reach there.
The Bhagsu Nag temple is named after King Bhagsu and Lord of the Snakes. It has its own legend associated which explains the presence of waterfalls which were created after King Bhagsu stole the water from Dal Lake (owned by the Lord of Snakes) and the Snake Lord discovered it. They dueled and the king lost, spilling the water on the earth (waterfalls).
It was a very peaceful and musical feeling, sitting on the marble floor, listening to various sounds and taking in the sunlight. We dozed off. After spending several hours we pushed to the waterfalls but due to much rush there we did not make it to the end and had to retreat few meters before. In the evening we visited the Dalai Lama Monastery (cameras not allowed inside). It's a huge structure protected from all sides and one cannot see the main temple from outside. We took our turns to go inside (one of us guarding the cameras and phones) and took a round of the entire compound, turned the prayer wheels, there were some 500 of them, and went to the main chamber, prayed and lit candles and incenses. Monastery is a different experience altogether. The place has an aura of secrecy, mysticism and divinity. The wandering mind comes to rest within minutes.
In the evening we visited a cafe called Carpe Diem, a dimly lit but warm place where they played live music. It was a jovial place and the people were singing and dancing on peppy rock numbers. We spent some time nibbling on banana pancakes and some steak.
We didn't plan anything for the third day of our stay and strolled aimlessly around the guesthouse exploring the abandoned properties, the woods etc. Later in the afternoon we hired an auto and went to Naddi Point. From here you are sure to see panoramic views of the Dhauladhar. It was around 5 km uphill from the square and took 15 mins.
From Naddi point we descended to a village and took some pictures, it was serene and solitary wit magnificent mountains challenging us. This was my first tryst with mountains so high- a face off. What an experience it is,when you feel like a miniature in front of these lofty giants. I was awestruck and speechless.
On the final day of our stay we witnessed a havan at our guest house by the monks. After that we left to visit St. Johns the Wilderness (church). The church is situated in the beautiful woods and gives you the privilege of spending sometime in peace and tranquil. Few couples were huddled in corners in the garden trying to hide from prying eyes. A prayer sermon was going on and so we were not allowed to take pictures if the interior. It was a pleasant half an hr we spent there with sun playing hide and seek with the trees.
We checked out in the afternoon and were due return to Pathankot. The drive back to the station was melancholy and depressing and we didn't talk much. It was a trip of a lifetime for a person who never dared to travel unplanned and alone (well..almost). The trip was a memorable and life turning for me. It taught me to enjoy my own company, to be at peace with myself  and gave me an opportunity to ponder and realize my inner thoughts.