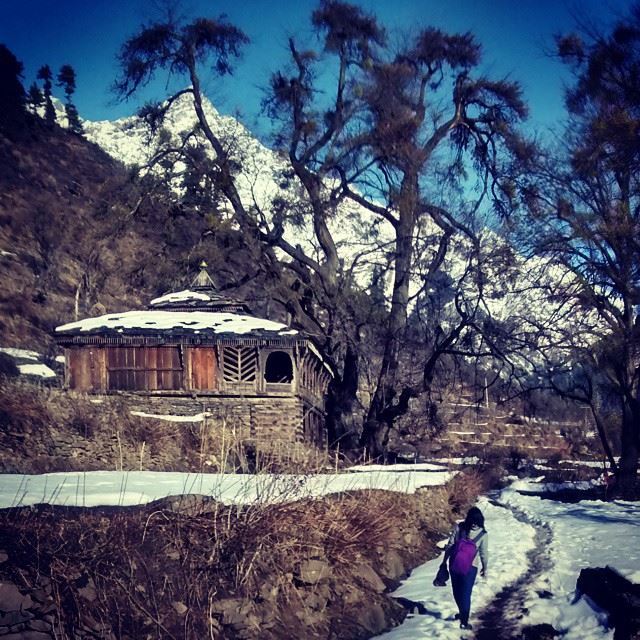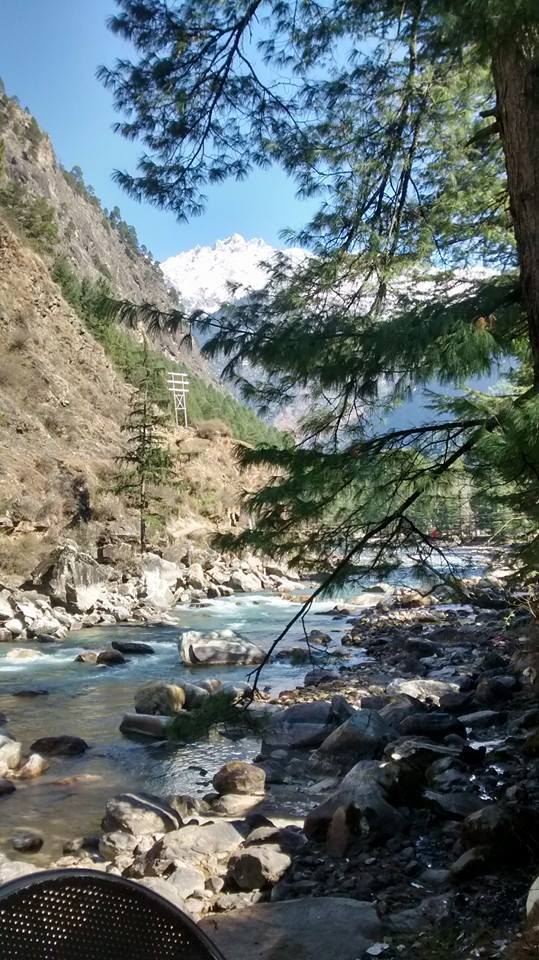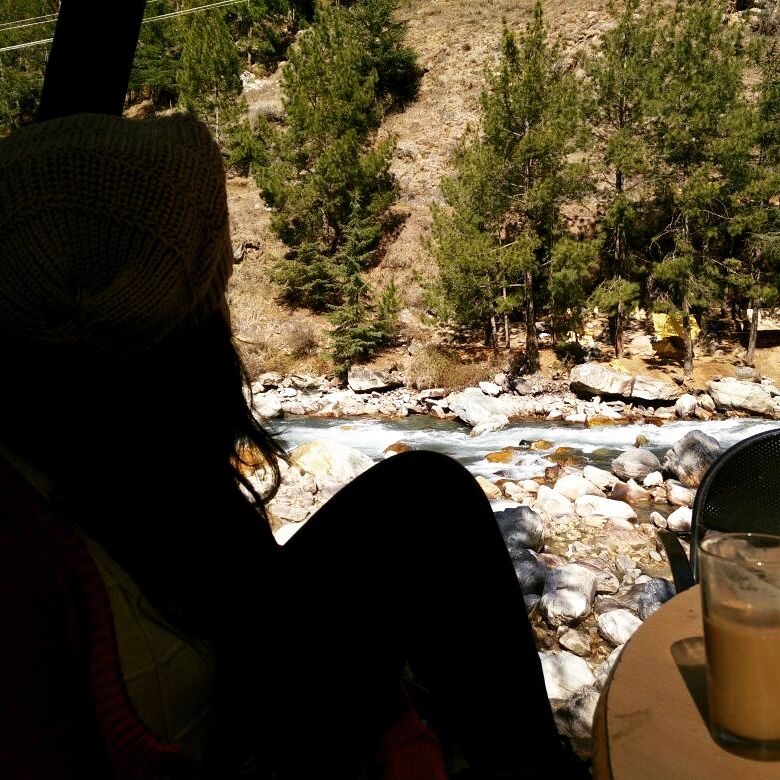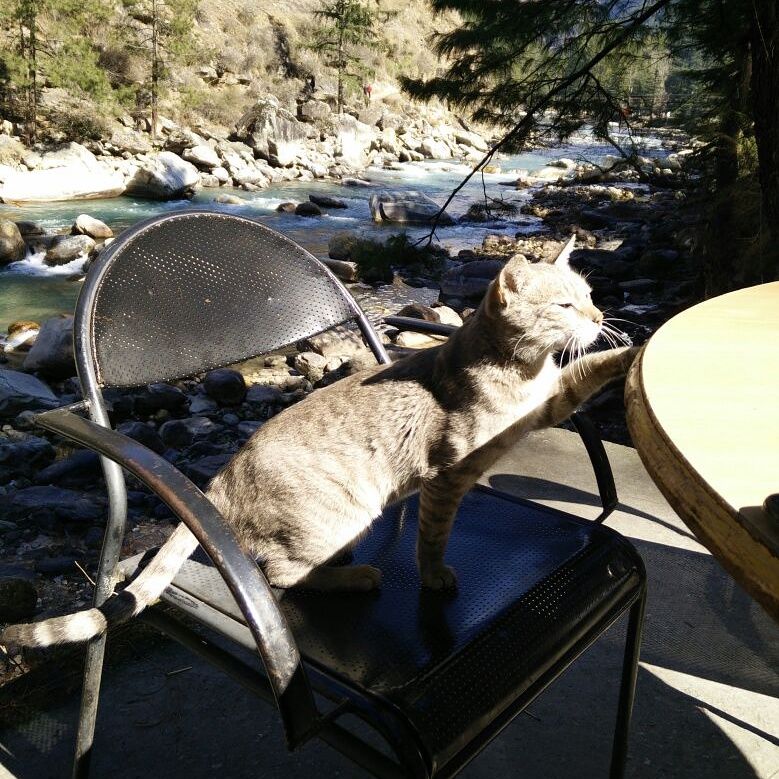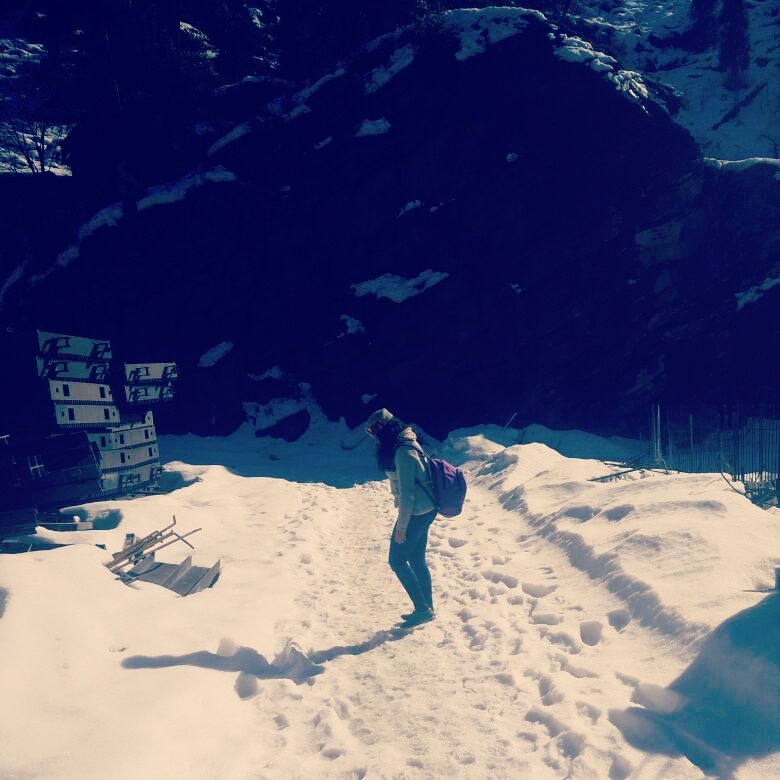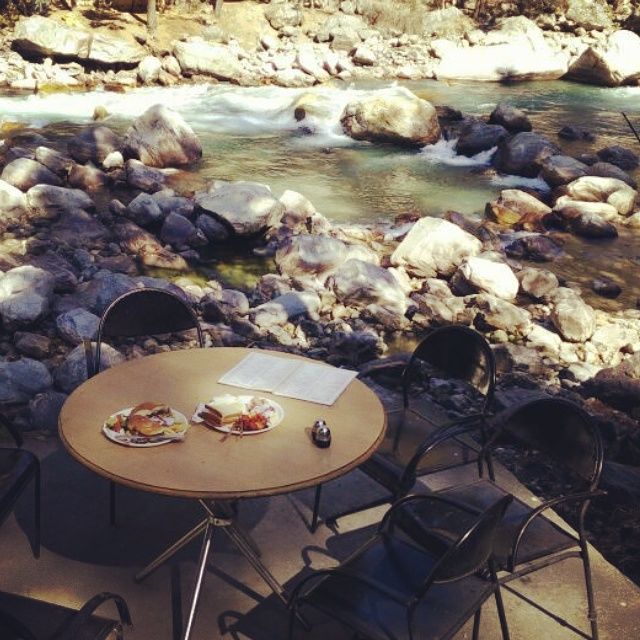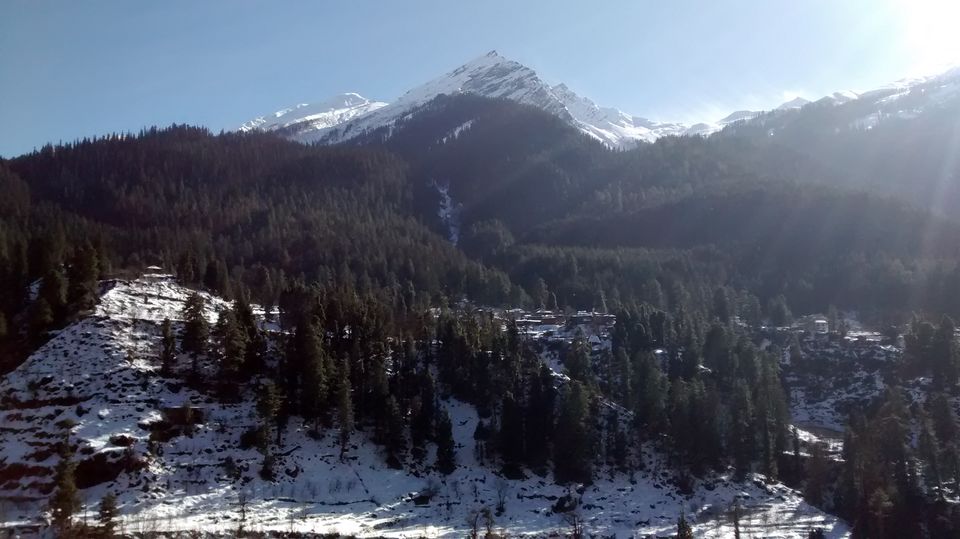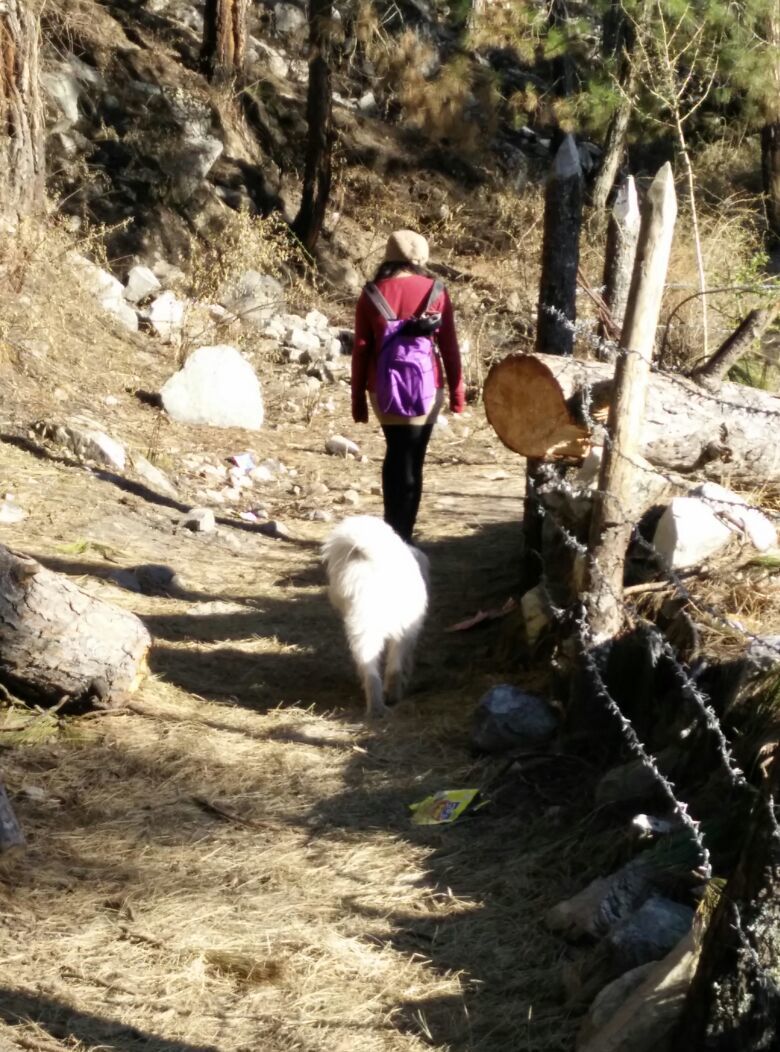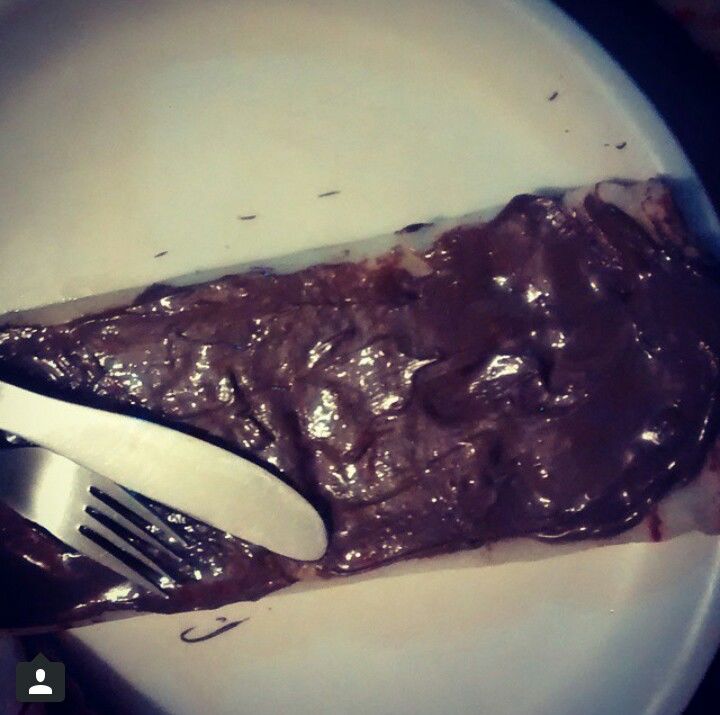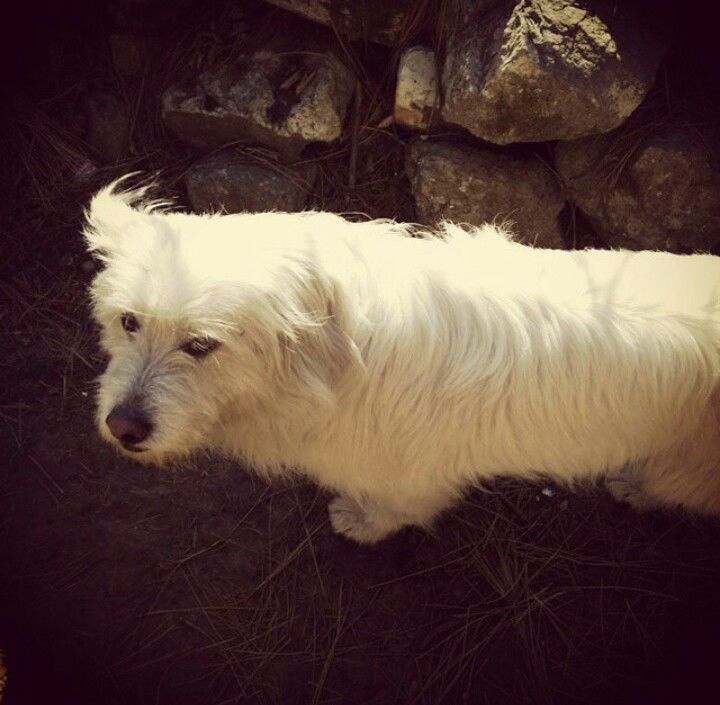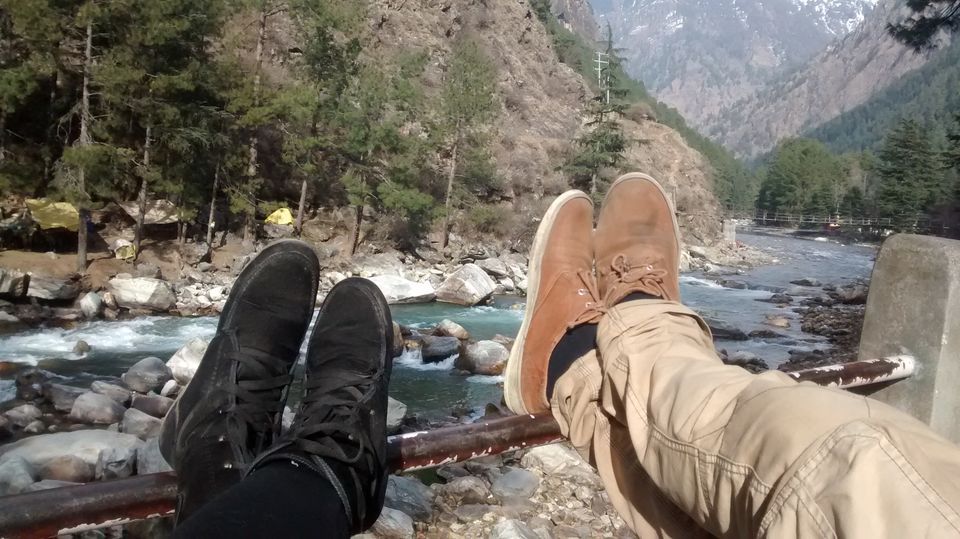 It was the rarest of rare trips. We are two people who do not get into the intricacies of what Parvati valley has to offer. If you know what I mean. We are beer people :) I love Kasol! That place has the best things to offer: river side wanderings, diverse food, forest, nutella pancakes, amazing dogs, chilly weather, nearby treks to chalal, tosh, Malana, kheerganga. One day we made ourselves comfortable on the rocks of Parvati river, played Ukulele and made friends with dogs. The next day we did a short trek to Chalal, with three dogs forming an entourage, and later on, stuffed ourselves with delicious pan cakes and israeli food. Early mornings there are so mesmerising. Breakfast sitting near the parvati valley is peace in itself. In the middle of nowhere lies this dynamic town, were there cosy friendly cafes, good music and lovely shops to buy those cute woollen stuff! There is a wooden cabin, gulp a thupka there. The third day we trekked to Tosh through the melting snow, interacted with a chirpy few local kids and played with little sheeps. There, Pink floyed cafe is a must visit with a panormic view of the alpine ranges, good choice of music and delicious food. Although this time, we went to olive cafe (not great) and witnessed the sun setting down, the farthest sun rays bid goodbye to the snowclad mountains and the whole village went quiet. We did a late evening return trek and reached back Kasol with a little help from a few other tourists (their car). Later that night, went for dinner at liitle Italy cafe. It offers chilled good collection of beer. The last day we went inside that deep forest in Kasol (trust me, it has musings of the forbidden forest that we have seen at hogwarts) , had lunch at Evergreen cafe and just relaxed. It was a beautiful trip!
To elaborate:
Took overnight volvo from Delhi to Bhuntar - Nearly 11 Hours journey
Bhuntar to Kasol- local Himchal bus ~ 1.15 hours (The sorroundings give a "highway mobie" feel)
For three Nights, we booked Alpine Hotel (Rs 900 per night with heater)
Crossing the bridge which connects old kasol to new kasol is always a good experience with plethora of stars above you and sound of parvati river crashing and meeting all the bed rocks.
For chalal, It was a very easy trek, we met so many people across the bridge from different walks of life.
For Tosh, we took a cab till Bhairsaini (~14 kms) for Rs 700. From there we trekked nearly 6 kms Up.