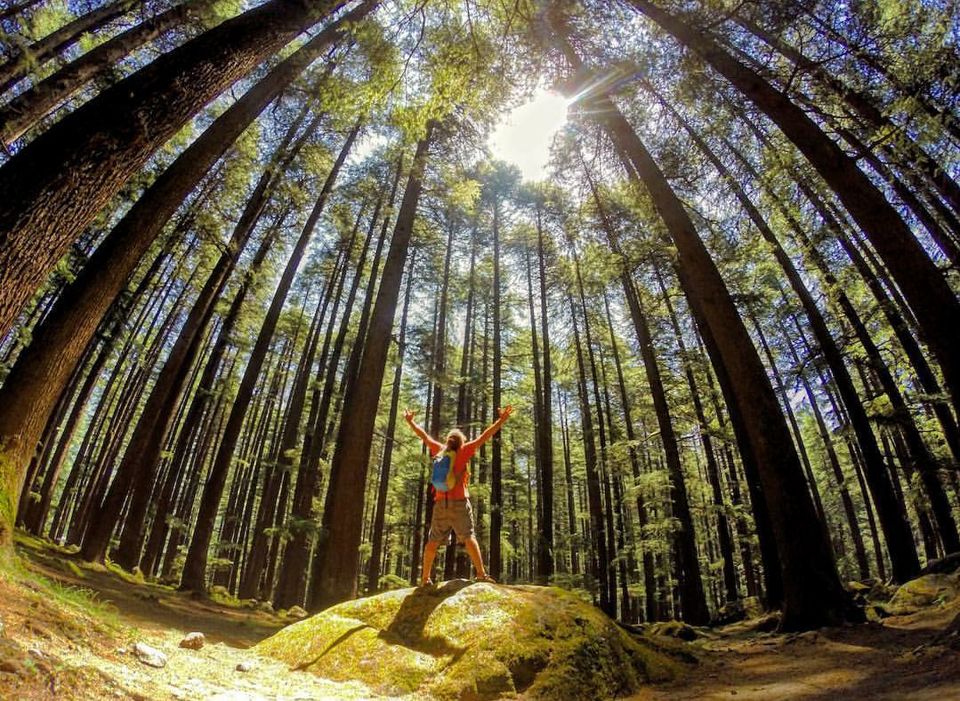 1.) Hot Water Bath at Vashisht Temple - Vashisht temple is believed to be more than 4000 years and is built in a traditional style with lots of intricate wood carvings. It is most famous for natural springs which is believed to have medicinal value and are said to cure many skin diseases. There are separate bath arrangements for Men and Women. Entry to this place is free and this place is very much recommended.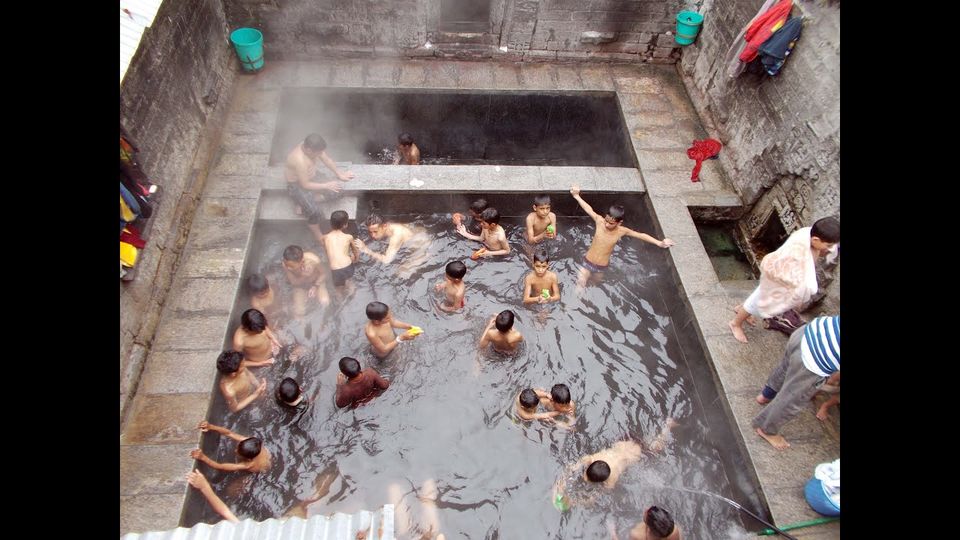 2.) Scooty Ride/Bike Ride to Gulaba and Solang - Gulaba point is the checkpost if you are going to Rohtang Pass. Your permits gets checked here. Bikes/Scooty don't get same day permit for Rohtang so you cannot take a trip to Rohtang on bike/scooty if you want to do it in one day. But if you are an adventure seeker just like me and don't want to spend INR 5000 for a car ride to Rohtang, then taking a ride to Gulaba is must for you. Gulaba is almost 20-25 kms from Manali and the drive is just breathtaking, you will witness a lot of scenic views and natural waterfalls on the way. While coming back, you can take the road going to Solang, although Solang would be very crowded and can be avoided if you are short of time. I have made a complete video on this, linked below. There are no charges or permits to visit Gulaba point as of now, you just need a two wheeler. This place is highly recommended.
Link to Video - https://www.youtube.com/watch?v=qiWzfaV6luM
3.) Trek to Jogini Waterfall - This 4 kms trek takes around 1 hour depending upon your speed. It starts from Vashisht temple and takes you from local villages. After a point you will have 2 ways, either take the normal one which is not very steep or take the offbeat one. I obviously took the offbeat one which is very steep. You will find different pathways on this and will have to create your own at the end. If you are lucky, you will find a Gaddi (pahari dog) who will guide you, but if you don't, then keep walking towards the sound of waterfall and you will eventually find the pathway that will lead you to it. There are no charges to visit this place. If you are visiting Manali then you should definitely visit this place. I have made a video on this place too, linked below.
P.S. - You don't have to be very fit to do this trek, a normal person can easily do it. Not recommended for senior citizens.
4.) Cafe Hopping and Shopping at Old Manali - Old Manali set on the sides of Manalsu River. This place is also called as mini Israel because many Israeli tourist come there. There is a bridge that connects Manali to Old Manali and as soon as you cross it, you will feel as if you are all together in a different world. Old manali has a different vibe to it. This place is know for its cafes and amazing market. Some of the best cafes there are Lazy Dog, Rendez-Vous, Cafe Kathmandu, Cafe 1947. There are also very good German Bakeries there, personally I liked the one which is just next to the bridge as soon as you enter Old Manali on the right hand. It has amazing river side view. If you are more into shopping and plan to buy stuff made from Hemp then you will find very good products here in Old Manali market. I bought a bag made up of Hemp for just INR 500. You can also buy wollens and leather products at very low prices here.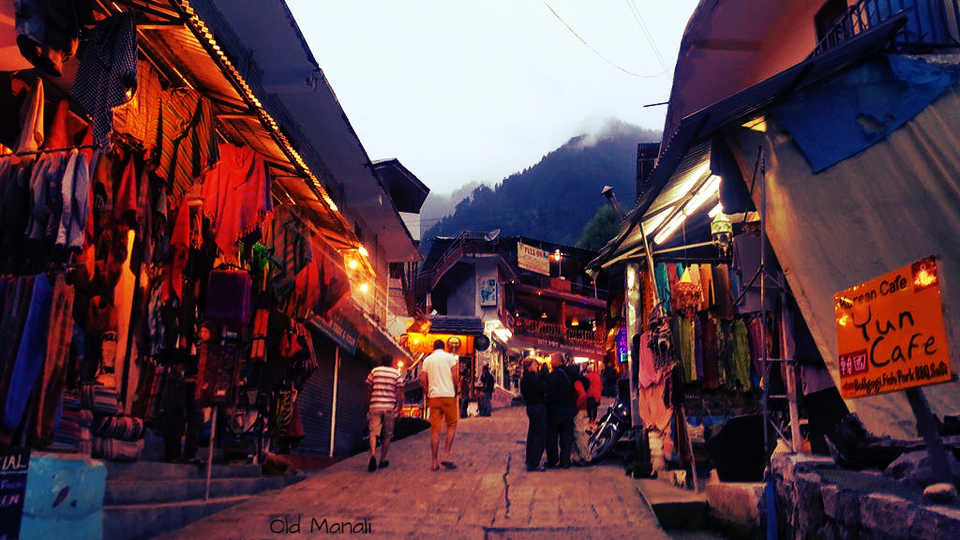 5.) A walk around Van Vihar - Van Vihar is one of the most underrated places in Manali. This park which is covered by large Deodar tress expands from one side of the Manali to other. I have been to this place twice but couldn't explore it fully as it is too huge. This place may look serene to some and might look thrilling to others. One side of the Van Vihar touches the Beas River and the view that you get here is breathtaking. If you want to loose yourself to nature then this place is must visit for you. Perfect for family outings and picnics. The entry ticket to this is INR 10-20.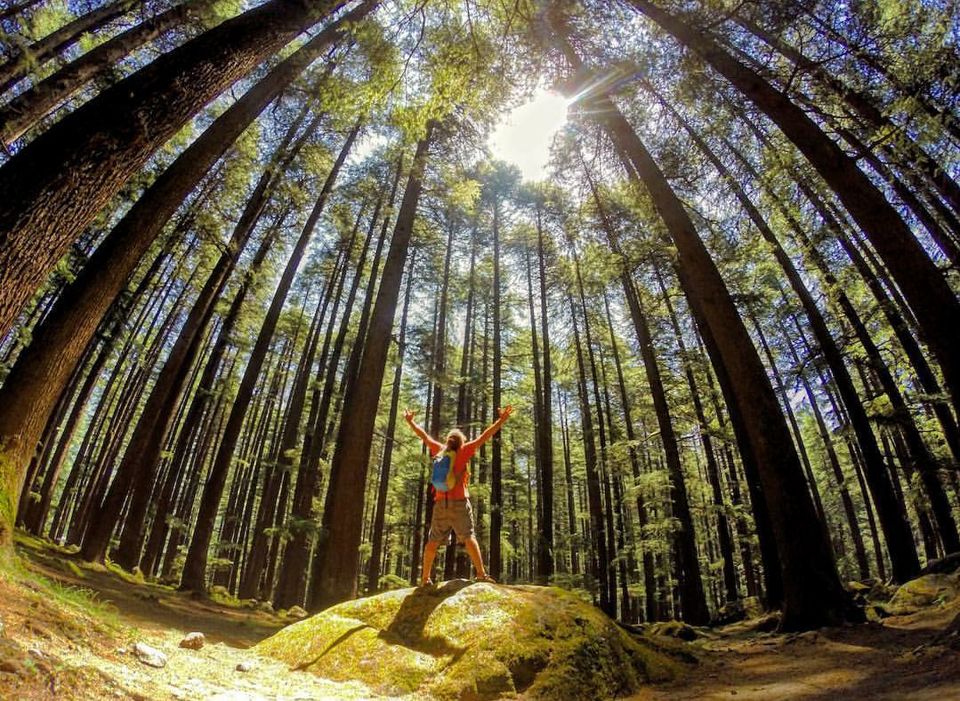 Summer vacations are on and with rising temperature in Delhi, a lot of people would be heading for hill stations near and around Delhi. If we talk about taking a trip to a hill station, what could be better than our own Manali which is set on the Beas River and is a base for a lot of adventure activities.
If you are planing to visit Manali this season and looking for a bucket list, then here I am listing down top 5 things that you can do at Manali. I have personally explored Manali and listed these from my experience.
If you are looking for a good hotel in Manali then I personally recommend The Manali Lodge. This place offers scenic views and the hosts are amazing. The place is value for money and best for family trips. Located near Hadimba temple and just few minutes walk from Old Manali. The place is apt if you want to sit in the lap of the nature.
In case you have any other queries then do hit me up in the comments section. I will be delighted to answer them.