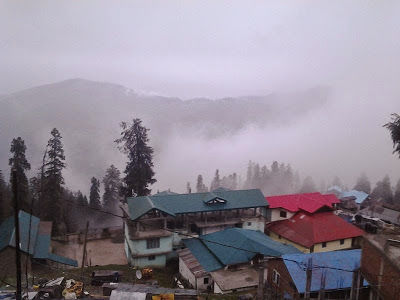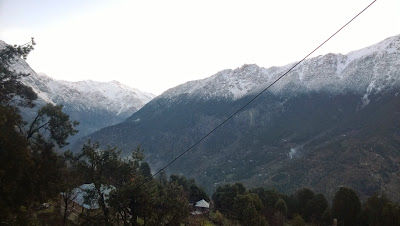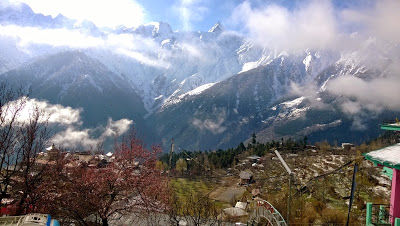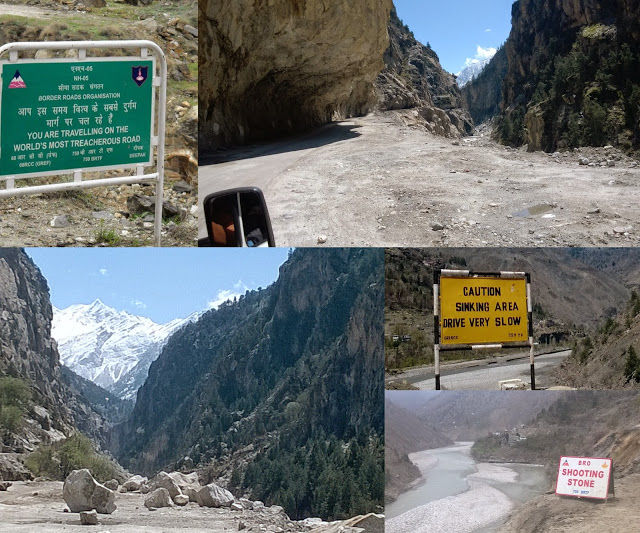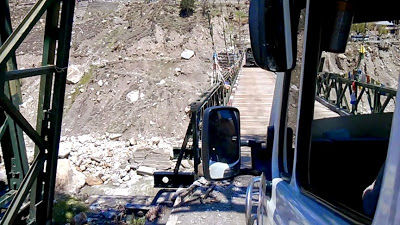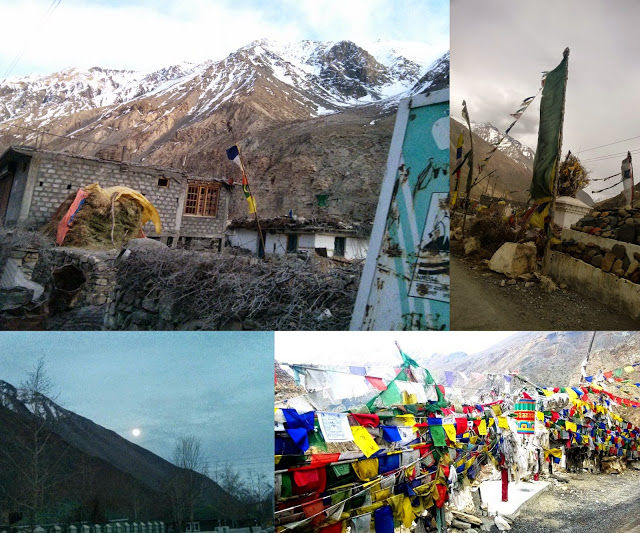 I have always been a mountain person. I don't know why is that and never tried to find a reason. The other day, while talking to a friend about this, he made me wonder. What is it about these peaks that I am always drawn towards them. I mean in a country like ours, with such varied terrain, all I wish to do is sit on a mountain top and just stare into space.
These ranges enchanted me the very first time I laid my eyes on them, then there was no turning back. I kept dreaming of visiting the white ones, the enormous ones that make you question your existence. Guess i was in luck when a friend of mine came up with an idea of visiting Spiti (Himachal) and my answer to whether I want to go on not, was a reflex. YES!! and then it began... the best thing that has happened to me till now.
12th april 2014, my best buddies (Lucky, Aman, Manik, Devyansh, Akshay, Deepak and Nikhil) began from Hoshiarpur (Punjab), where my college is, and reached Chandigarh in the morning to pick me up. we had booked a taxi. So after buying couple of bottles of medicinal water *wink*, we headed for Shimla. Covering around 314km that day, we finally spent our night in a town named Narkanda(2708m) 65km from Shimla.its a lovely little town with picturesque views. we strolled around in the evening had our dinner and went to sleep.
Next morning it was raining which made the tea much more enjoyable. We were going up and down ,around the mountains following the convoluted roads, covering our miles. It was while making a turn we first got the glimpse of the satluj river, roaring and gushing through the valley ever so effortlessly. we drove parallel to it for quite a while then took a break at Rampur (1350 m) situated at its bank, had a sumptuous lunch in a shack and then proceeded further. En route Reckong Peo i starting wondering that how am i supposed to describe the beauty of this land, the land of gods as the they call it. Right from Narkanda itself, i felt like a kid witnessing a magic show, just being mesmerized by what was in front of my eyes. Calling this place beautiful is an understatement.
Entering the gate of Kinnaur, know as The Land of Fairy Tales, was the highlight of that day. So i thought to myself, even if there are any fairies wandering around these valleys, they sure have chosen the right place. The mountains there are enormous, even the clouds were struggling to pass them. The rainfall gave birth to many waterfalls and brooks all around the valley. we even drove through those curtains of water on the road .it felt like mother nature had prepared a show, a spectacle for us making our jaws drop every time a curtain of water was unveiled.
The roads though, do get bad after entering Kinnaur and the relentless rain made things worst that day. Everyone warned and suggested us not to go this time of the year as the roads, after Peo, probably are still under construction but we went anyway.so we covered about 164km and reached Reckong peo round 3-4 pm and decided to go no further because it was still raining. We ran around in the downpour to find a place to stay. Finally we rented two rooms near the bus stand and dozed off. That night we were praying for the rain clouds to disappear as this downpour could trigger landslides and block our way. Call it miracle or mere coincidence a bright sunny day greeted us in the morning which rejuvenated us. And what felt like a consolation for what we had endured so far was this view of the entire valley whose half part was covered with snow and the lower part was green as if someone had stroked them white with a brush. Considering that the fairies were with us, we took off not knowing our destination as it was dependent on the condition of the roads.
I don't think i ever imagined how dangerous these roads were really. I mean i had read about it, about the landslides and shooting stones but i never gave it any serious thought. It was not until an incident happened that i understood about the grave danger these road carry. what happened was that, we had to climb over a slant and in that process due to rain the tires lost friction for a moment and the vehicle slipped backwards. it was horrifying but the very next moment was like YEAH i made it !! nerves of steel !! *smug face* 
The roads in upper himachal including kinnaur district a reconstructed every year as they are covered under snow during the winters, cut-off from the rest of the world, which destroy them altogether. Roads here are carved into these mountains by literally blasting them. They are really rickety and it keeps you on 'cliff-hanger' mode for quite sometime. Though the beauty around and also the adrenaline got by knowing the fact that we are traveling on 'The Worlds most treacherous road' surmounts fear somehow. On the road, i couldn't help but notice the people working hard to re-construct the road which B.R.O. and many organizations do every year. These migrant workers work really hard in the worst conditions possible so that its easier for people like us to visit some of the most breathtaking places one can image. I have nothing but respect for them.Crossing one bridge after the other we went from one road to the opposite one in the valley.
The view was one of you see on postcard. Couple of green/brown mountains with a white centerpiece. MAJESTIC.
Well there was this one bridge though which had a metal structure BUT the base was that of wooden logs and only one vehicle at a time was allowed to pass. My friends had there cameras out filming this moment which probably could have been our last ,considering the sound those logs were making, anyhow after passing the bridge it was time for another smug face moment.
we stopped for a snack and i had local delicacy named Thupa/Thukpa. I ordered a mutton one. Its basically a delicious soup with noodles and had chunks of mutton in it satiating. We walked around for a while, clicking photographs. I looked what was around me, was amazed yet again. Rest of the day was spent on driving because we had to reach Tabo (3,280m) which is a small town on the banks of river Spiti. we reached early evening and rented 2 rooms in a homestay named Kesang home-stay a modest place with the most humble hosts. A thing one notices visiting upper Himachal is how humble and hospitable people are there. They'll always greet you with a smile and and help you in every which way possible and specially the way they speak Hindi is sweetest thing you'd ever hear. The warmth you receive from them helps abate the cold a bit.
Anyhow, as it turned out that the tourist season had not yet started because winters hadn't left the mountains, the pipelines for water supplies were broken/frozen so we had to do our business near the banks around the wall of the helipad(yeah !! they have one) that's there and trust me the spine chilling cold wind wasn't helping at all. We started roaming around in the town. Bought some snacks for,you know, as prescribed we are not supposed to have the medicinal water empty stomach. As our hosts had limited supplies they suggested us this little place named Jeet dhaba to have dinner. It was probably the only place proving food to travelers at that time.The food was awesome though.
After i was done with dinner i took a walk , it was full moon that day, the wind was sharp and cold , and at that altitude the moon looked soo big that for a moment one feels that it can be touched. That particular moment i realized that i had lost the track of what day and date it was. No cellphone, no routine , no hustle bustle of the city life , no god forsaken SOCIETY around. For there was a sense of calmness. Felt lighter than a feather, surrounded by mother natures best. Breathing in thin but pure air , the soothing light from the moon , the sound of prayer flags snapping and cold wind reciting the mantras in it, Carrying them to every direction there is. I was mesmerised and bewitched by what was around me.
Wondering what this mystical place had in store for us next.
This travelogue was first published by http://mohitbanjara.blogspot.in/