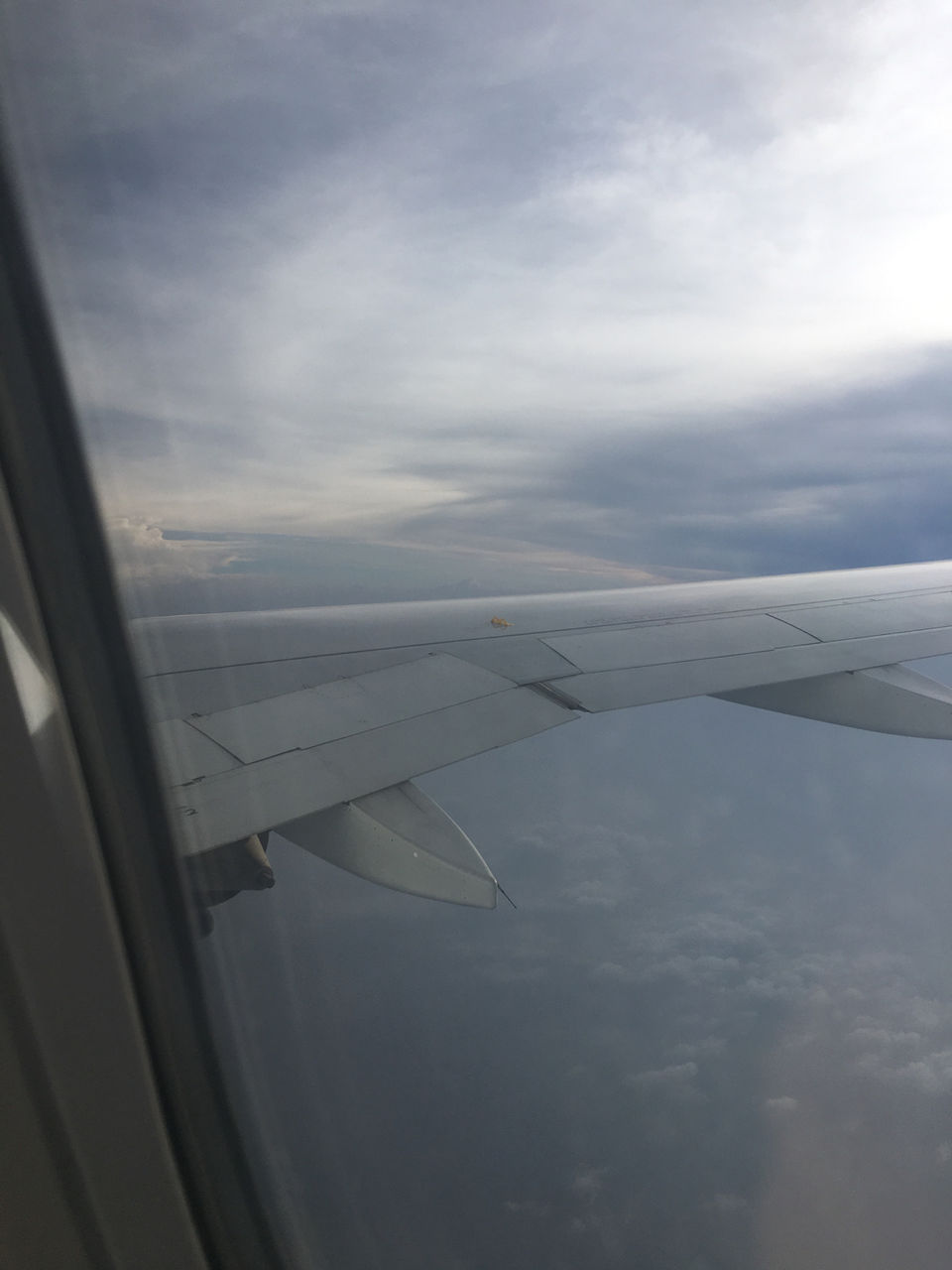 A window seat is what we all want. Some people read and relax here but the others, they just can't get enough of the window.
These pictures are from somewhere over Himachal Pradesh. Just look at how the clouds make up for a dreamy sight. And ofcourse you cannot miss the mountain linings in the picture.
Even if you do not get such views always on a window seat, there's a lot more to it. You get to see places from up there. How an entire city comes together to a small spot! How huge buildings look like toys! Do we really stand a chance against the nature?
I wonder how tiny we humans are. An aeroplane makes me feel small in so many ways. Flying above the surface, over the mountains, it makes me feel the small presence that we humans have. Ever wondered how huge is the sky that we cruise on! And us, just a micro creature.
I love the idea of humans being able to conquer nature in so many ways. But truth be said, we can never really conquer it. It is a huge place to be, giving us life & everything else. We are just a tiny creature, living & exploiting it.
Let's travel, travel a lot but also be responsible. Towards ourselves & the planet!!
#viewfromthetop