Have you heard of the idiom "A dime a dozen"? It means- so plentiful as to be valueless. We live in a world where internet is swarmed with never ending lists of "10 best destinations" photos and travel suggestions. I have been the victim of their exaggeration and cock-and-bull story. So I chose to follow my heart this time. As I moved out of my parental supervision, I wanted to see all the places which gave me a shudder while I tried to remember them from the history book. So I started making a list of places which were a '10 marks' question in my history exam.
Hampi was one of them. It's strange how we are always in a state of conundrum while choosing a travel destination. Reasons?
The place should exceed our 'Googled' expectations("I have to post pictures on Instagram") ,
It should be popular and should have good hotels and food (*hashtag*foodporn is important), and Oh!
It should be well connected by roads and train ("I just can't miss this check-in on Facebook").
Well, that's not me, so the moment I heard "Let's go Hampi", I jumped and hugged, and before anyone of us could change plans, tickets were booked, bags were packed and leaves were applied without managerial consent (family emergency always, always works) Kickass start!????
The nearest station which connects the Hampi village from all major cities is Hospet. We reached Hospet early morning and took a bus to Hampi. And I must admit, it was nothing close to my imagination. I always prefer public transport and I have travelled in Haryana and Punjab roadways (no offence to them!) So I was expecting shabby buses carrying unpleasant crowd. Instead, I found low floor buses with automated doors and an english speaking female conductor. Karnataka tourism gets a ten-on-ten for this experience.
Located on the banks of Tungabhadra River, Hampi is a place where you won't find any luxury hotels or homestays but you would still be living life-king size! It's a small village. So, there is no overflow of life and you will find fresh air for your lungs. The ruins of Hampi reveal an untold story of royal Indian kings and their kingdoms, their love for architecture and the artisan's craftsmanship.
After reaching Hampi bazaar, the first sight is of the Virupaksha Temple which is the epitome of architectural beauty. The temple clearly testifies the grandeur of Hindu temples back in those times. The gopuram takes you to a huge courtyard and the sprawling magnificence is evident on each pillar and gateway. When you enter, on the left side there is a charming surprise- an elephant goddess. She picks up the money from your palm and returns the favour by a kiss on the head. Blessings in disguise!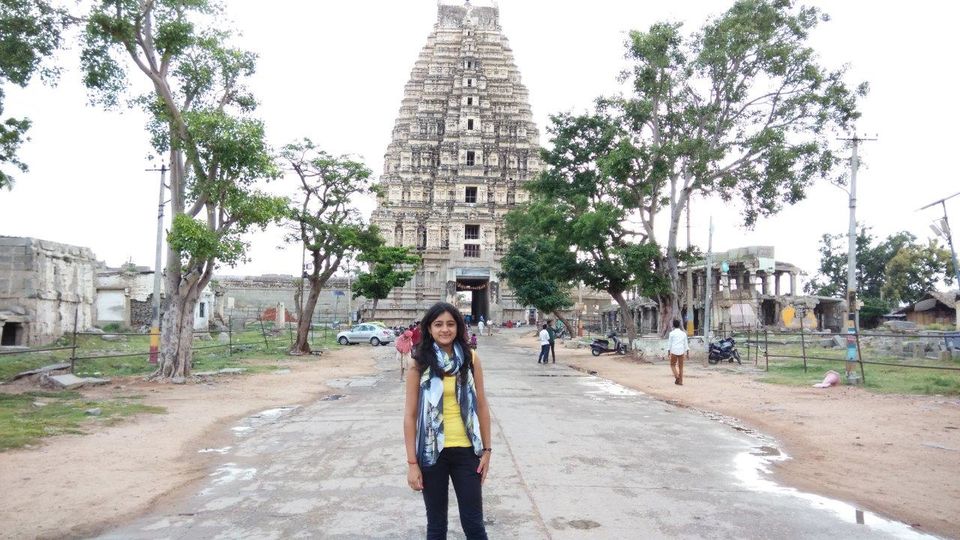 The sunset at Matunga hill is mandatory. You can see the sun going down in the azure sky and settling between the rocky boulders, leaving an orange-red tinge before finally engulfing dusk. If you are an artist you will find it difficult to concentrate on the sunset because you would want to capture that moment in your camera or words or canvas. But believe me, there is nothing more precious than capturing it in your eyes. The moment lasts forever!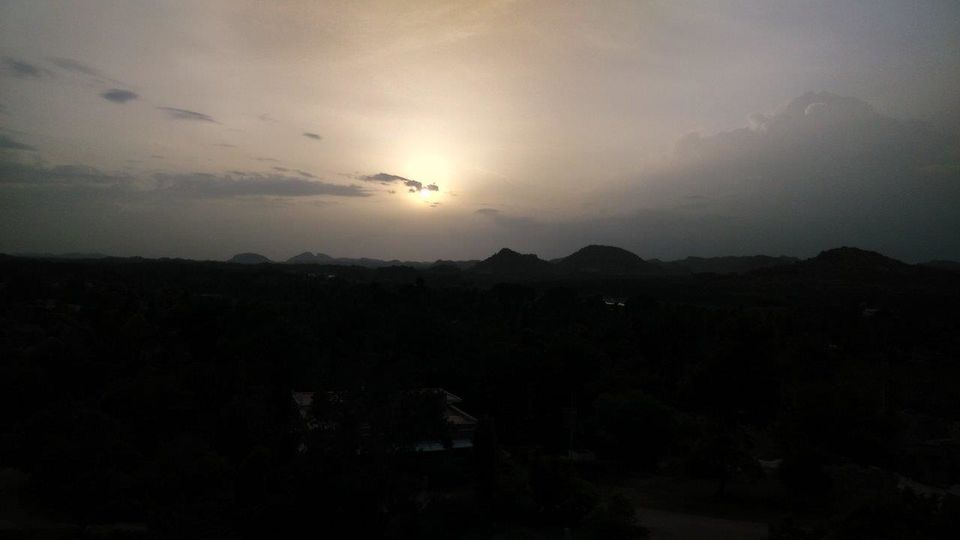 Second day, we decided to take bicycles for Hampi tour to keep the raw feel alive and kicking. Rule one if you take bicycles: Start early; keep enough water and some cookies handy.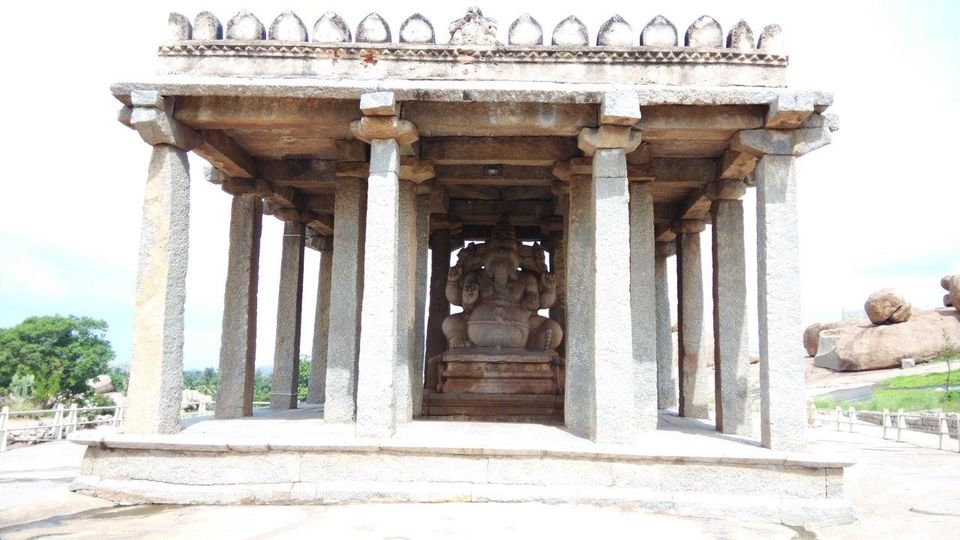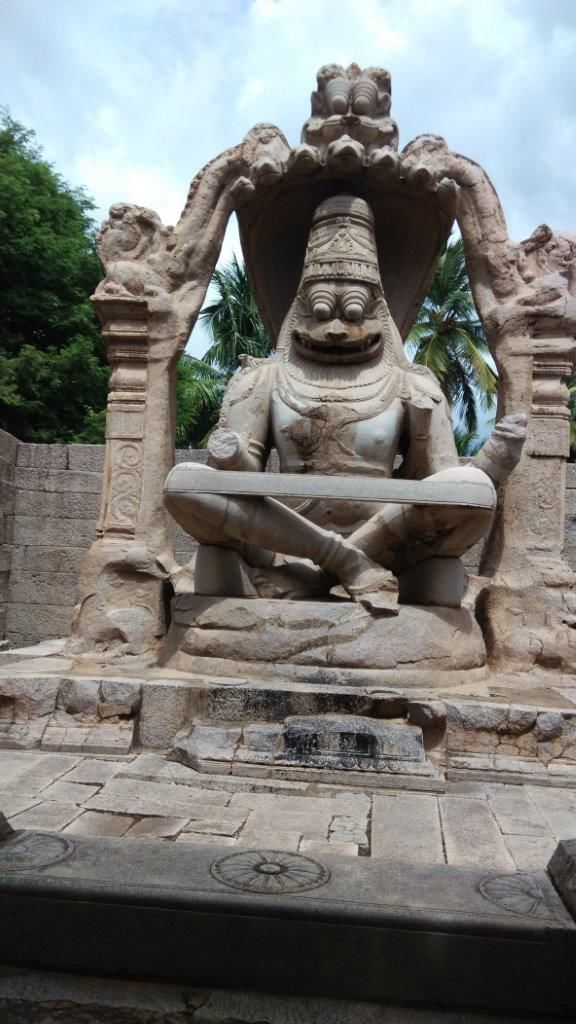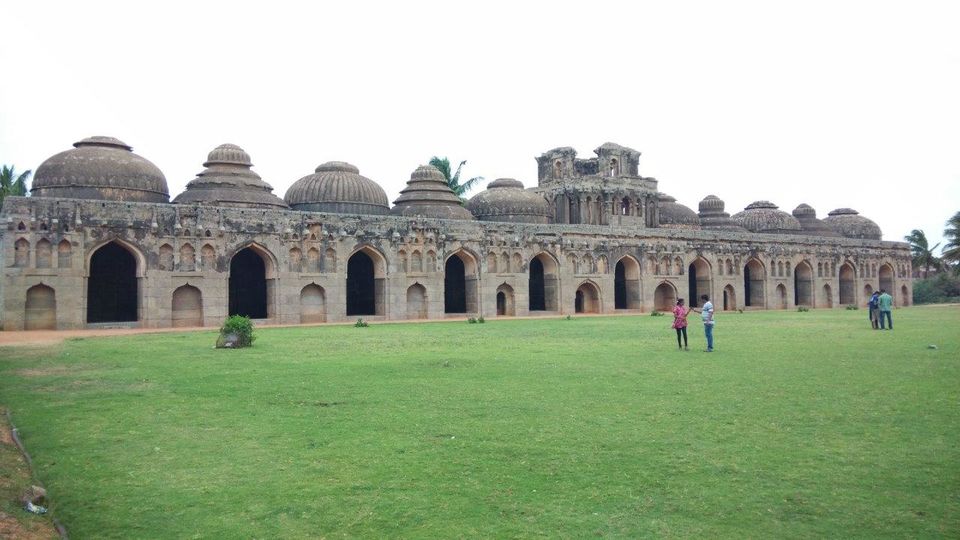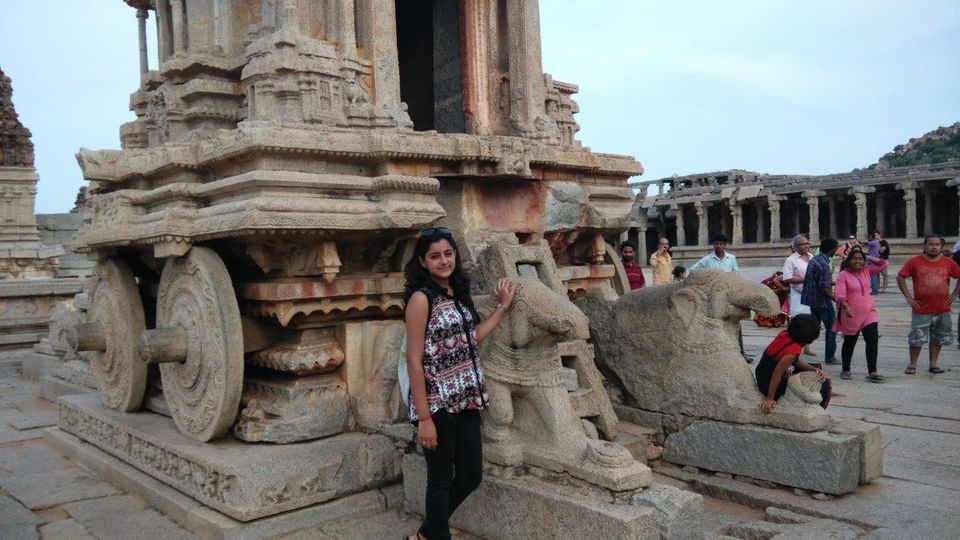 Hampi was my first intrepid trip. I am not a historian or an archaeologist. So I won't be able to describe the sheer magnificence of what I saw and experienced. But this is what enthralls me. The city is bewitching and dreamlike. It was like- I am into a storybook and the sculptures will speak anytime now.

The group of monuments at Hampi are an exhibit of the golden age of Vijayanagara Empire. The glory is engraved on each facade and arcade. These monuments are like the beads of a pearl necklace, broken and scattered, but each one shines brighter than the previous.
There is no reason why your next travel destination should be Hampi except the fact that you always feel 'Okay-ish' about any famous tourist spot. Let me tell you this- no matter how many articles you read about Hampi, they will never do justice to what actually lies there. Those ruins tell a story of a forlorn past.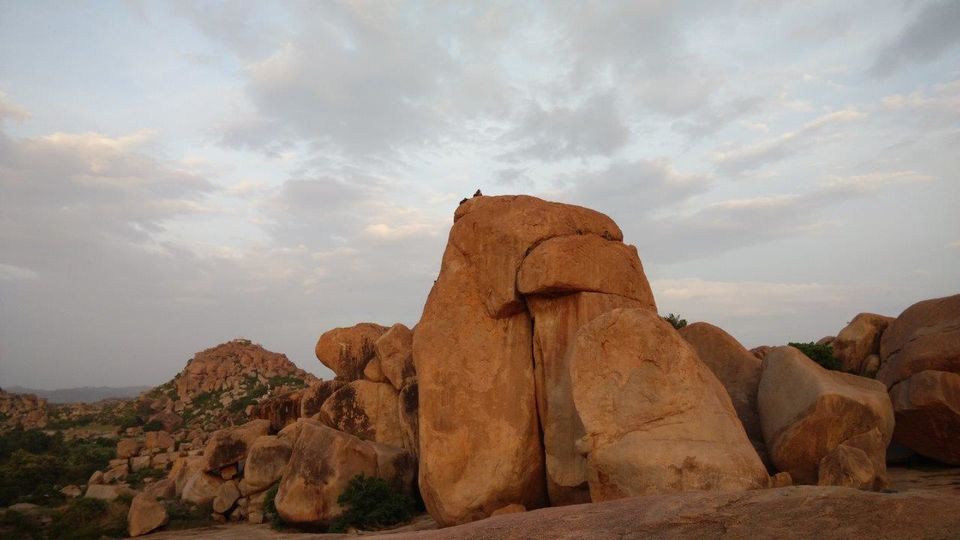 So get lost in the tranquillity and yes- Don't worry, be Hampi!