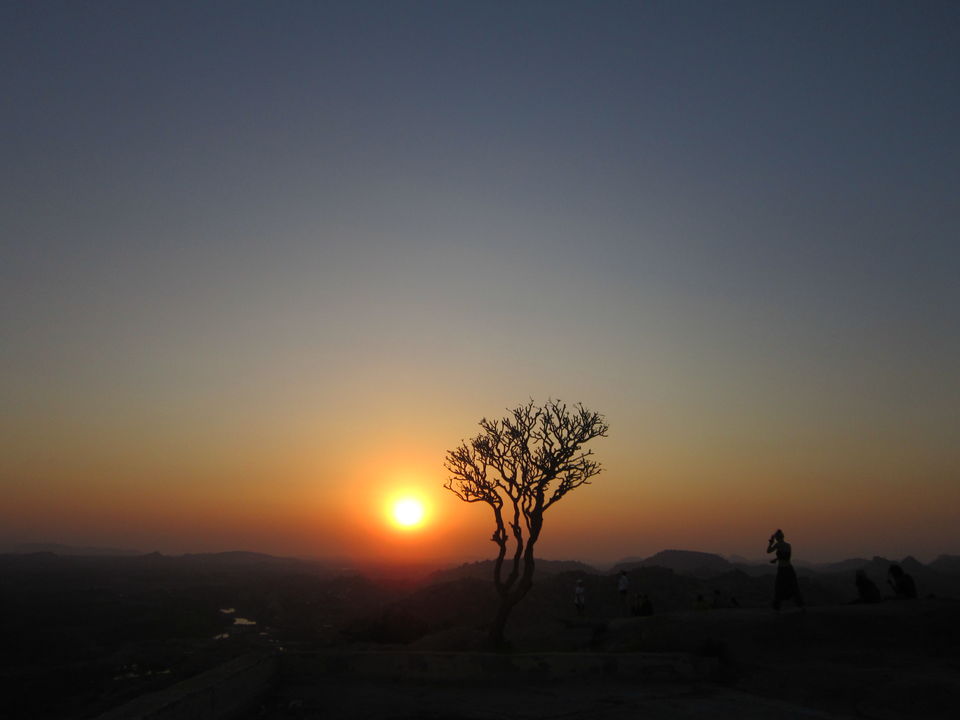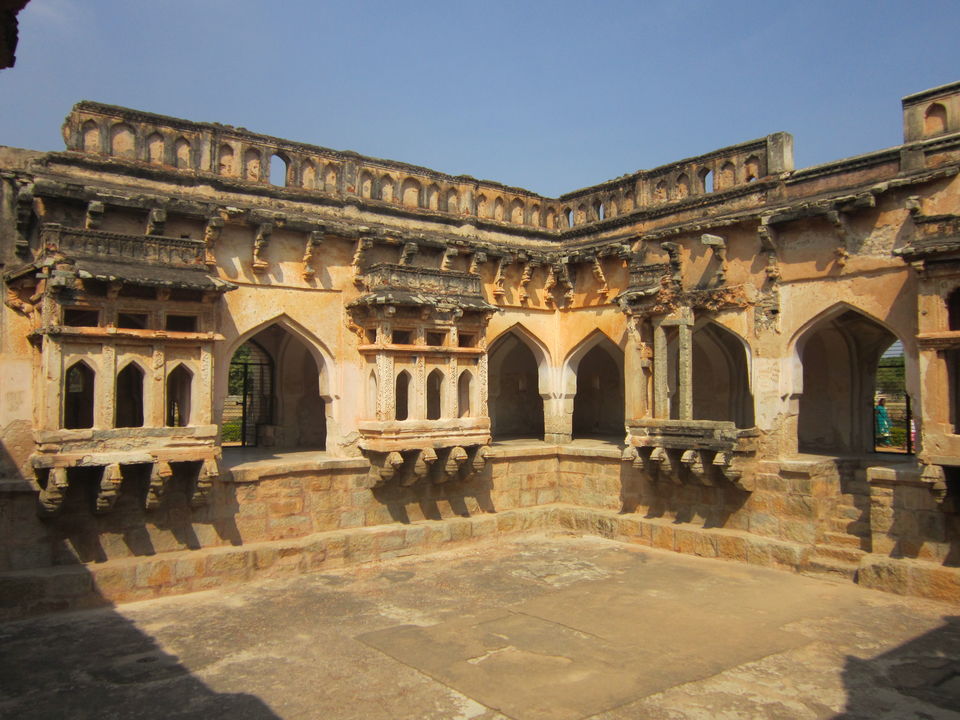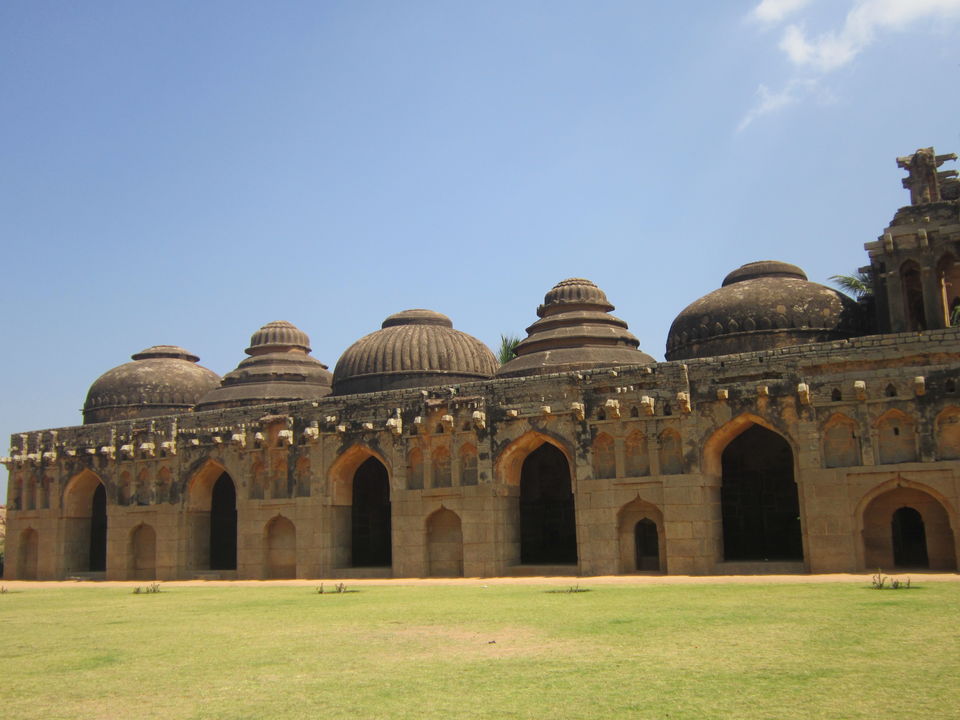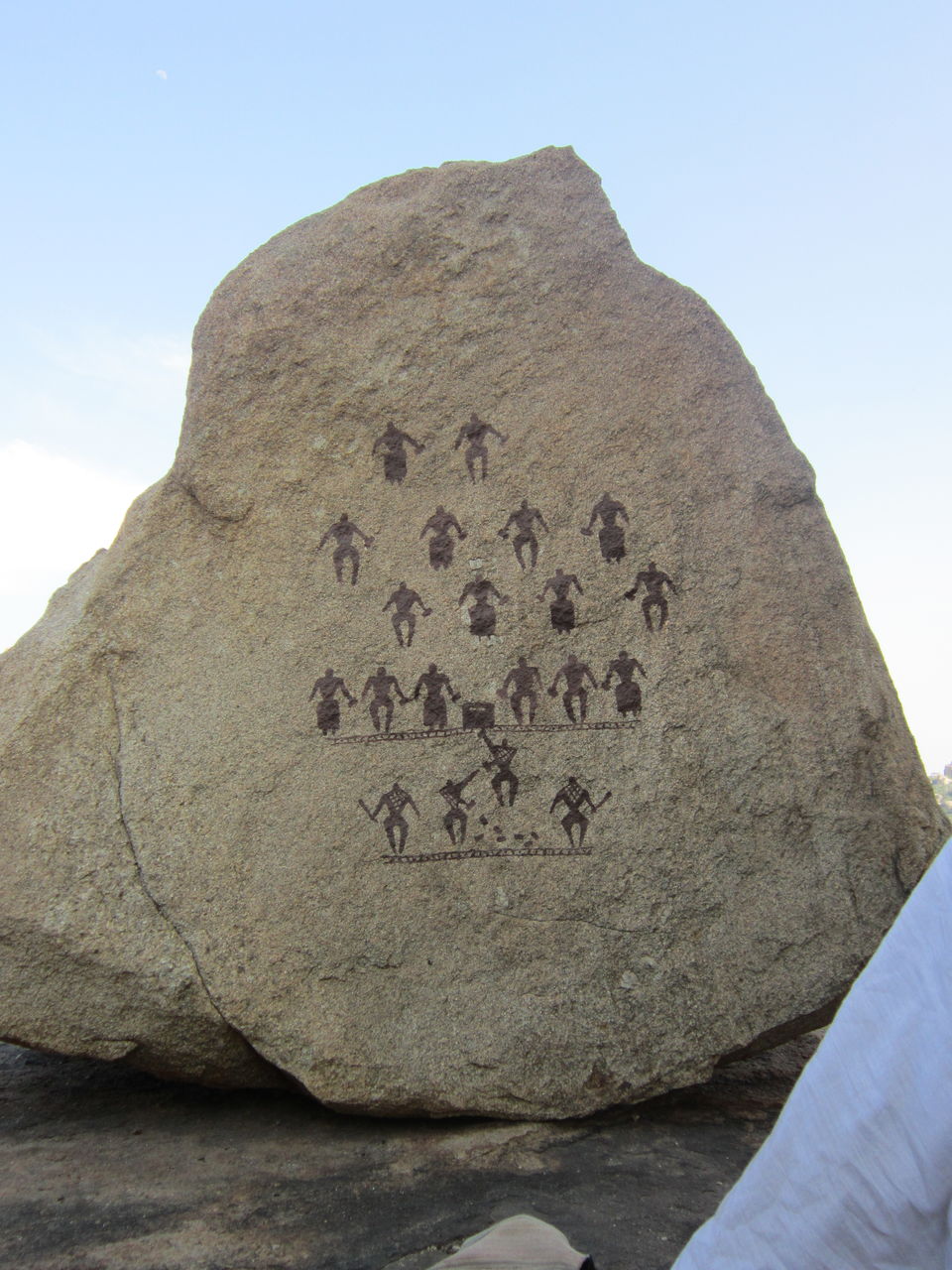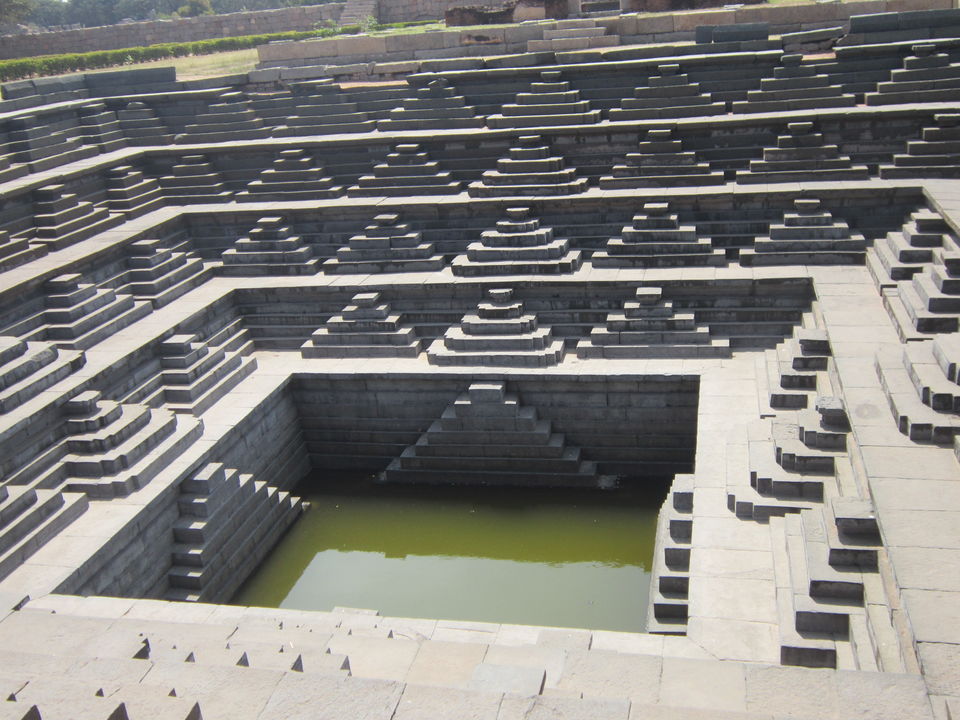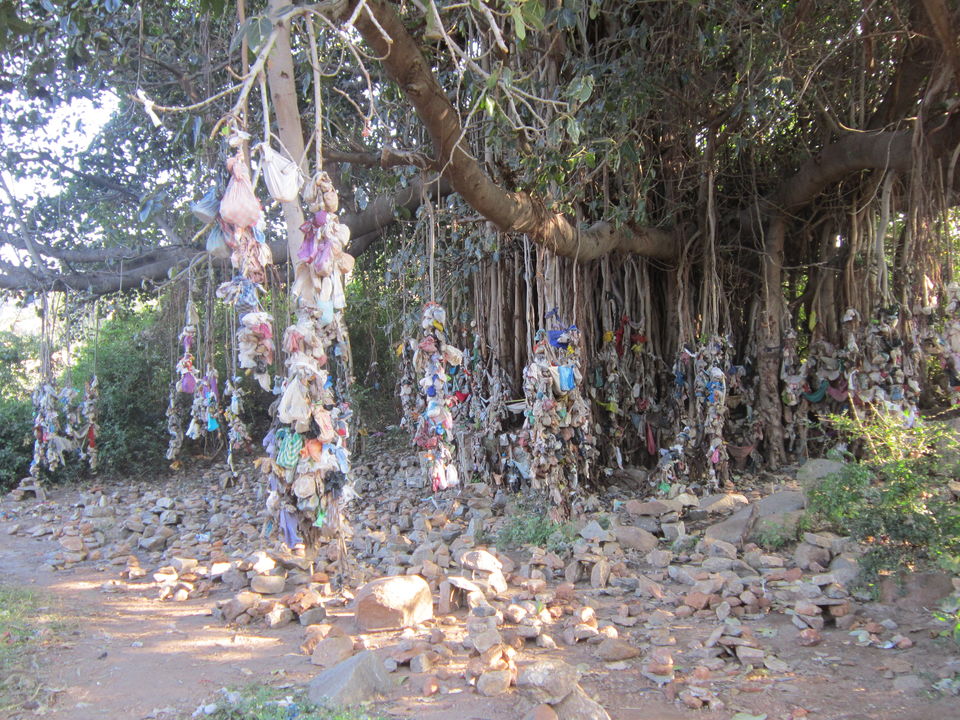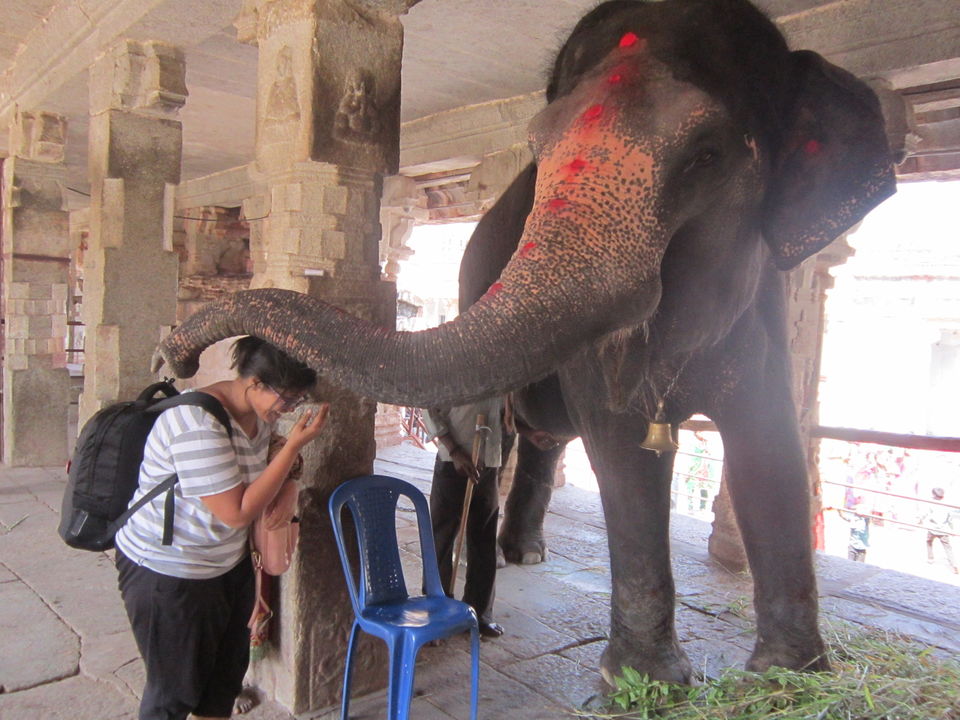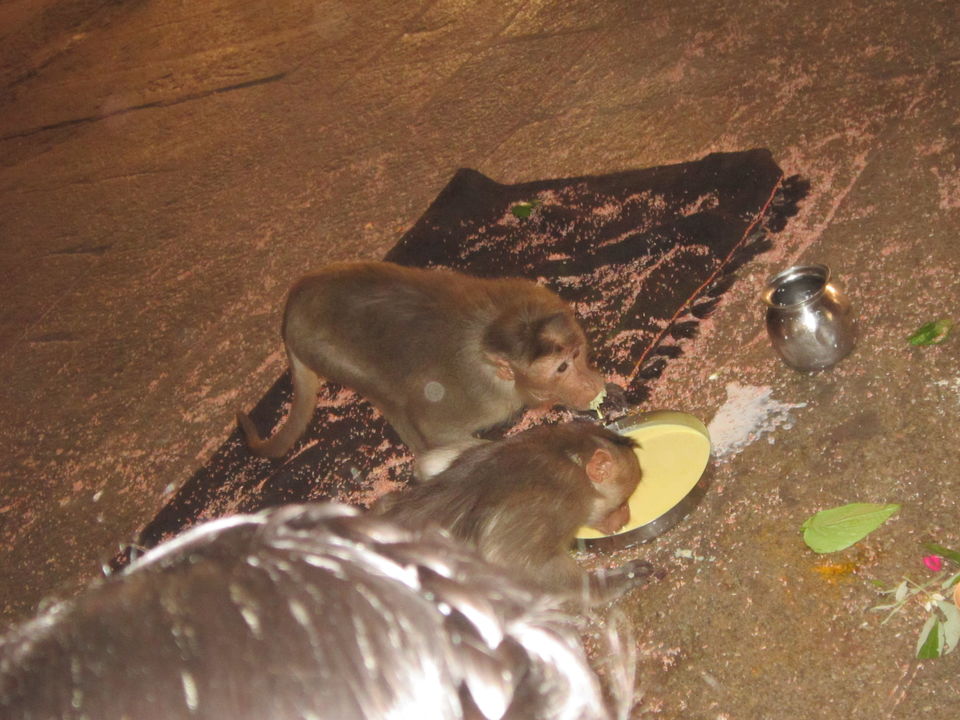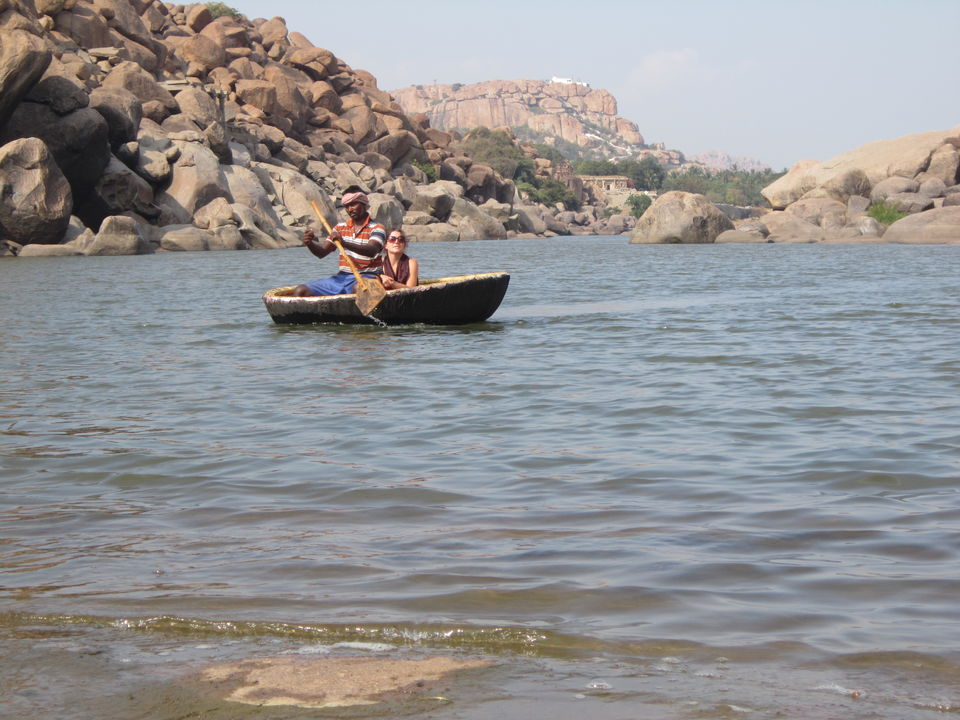 This was my first solo trip ever so this one is close to heart. I decided to take a short weekend trip since it's the first time I would be out on my own and I didn't want it to be overwhelming.
The journey didn't begin all that well since the window of my AC bus broke and we had to switch buses but when I reached Hampi, it was like a dream. I realized that the guest house I had planned to stay in has moved about 6 kms away from the market so I finally settled on Mowgli. It's a pretty good place; I got the cottage for Rs. 700 a night on single occupancy and it had a private swing too. I visited the Sanapur Lake and it was so bizarre! I am riding my rented scooty and suddenly I realize that there's a lake on the other side of the wall parallel to the road. I then went to Sunset point and climbing all of those stairs was totally worth it. There were people playing music, smoking up and making merry. Post that I went to Nargila guest house for dinner. I met some amazing people there from Holland and we sat up till 2 in the morning, talking about Politics, Indian culture and sex. 
It was extremely difficult to wake up early next day but I did, had to go for the bike tour. So, you just go to Virupaksha temple in the morning and someone will approach you for the bike tour. They give you a bicycle and take you around Hampi for Rs. 200-300. We did a basic round of Hampi; Virpaksha Temple, statue of Narsimha, Queen's bath, Lotus Palace, the elephant stables, the usual circuit. I met this French guy on the trip, by the way, did I mention that these bicycle trips are a great way to meet people? So, yeah. We had lunch together and decided to go to Vittala temple together. We tool the wrong way and reached Matanga hill instead. The babaji who took care of the temple was super chill and we stayed there talking to him for a couple of hours. We did find the Vithala temple eventually. we said goodbyes since we were staying on either sides of the river and I treated myself to a nice quite dinner.
The next day I checked out of the guest house but kept my scooty. I visited the Sanapur Lake again and spend some time there as I had planned. The coracle ride there was very scary since they actually have crocodiles in the lake but it was thrilling. Then I went to Virupaksha temple and met Lakshmi, the temple elephant. Interestingly, I also ran into an elderly man who claimed to know things. He actually said a few things from my past, wonder it was just fluke or something else; oh and he even got me entry into some restricted areas of the temple. I was broke by this time so as fate would have it, I got free prasad lunch at the temple and it was delicious. I then made my way back to Hospet to catch my bus back.
The thing I enjoy the most while travelling is stories; I heard plenty of them and told a few too.