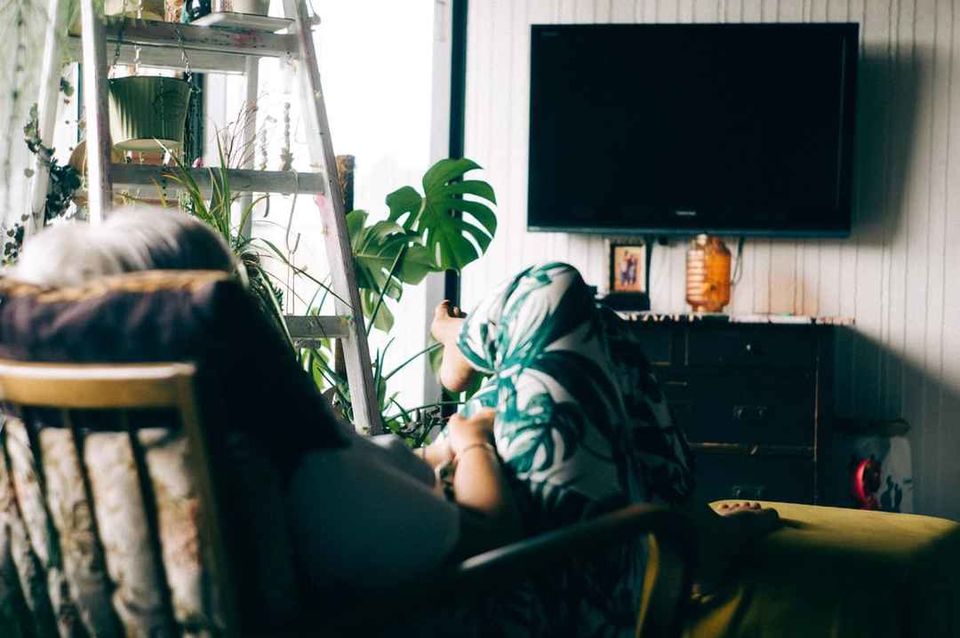 Stay Home, stay safe and be the hero you always wanted to be.
Remember, we are all on this together.
In such trying times, it is really difficult to get through the day with so much happening around. While you stay confined to the walls of your house, watching television is the most effortless activity you can engage in to stay occupied. Here's a list of shows on different OTT platforms that might help you get through this phase of the pandemic with a little more ease.
1. The Grand Tour on Amazon Prime
A show where Jeremy Clarkson, Richard Hammond and James May drive across the globe in some absolutely swanky automobiles.
The chemistry between these three motoring specialists (especially their banter) and they driving some "very exotic cars" across different countries of the world will definitely keep you entertained.
If you are an automobile enthusiast as well as a traveler at heart, this show is surely going to be a good watch.
2. Night on Earth on Netflix
This six episodes long documentary series, narrated by Orange Is The New Black actress Samira Wiley, captivatingly reveals the lives of wild creatures in the dead of the night. This show might not be your usual travelogue but nonetheless is a insightful show to binge watch as it documents the night time habits and activities of a diverse set of creatures on earth.
3. India's Frontier Railways on YouTube
There might be hardly anyone out there who has not loved trains or train journeys. This show covers extraordinary train routes crossing borders and traveling to some of our neighboring countries! This series not only talks about some fascinating trains and train routes across the borders of India but also gives an insight on history of rail routes in India and how train journeys have been an integral part of our daily lives since the time of its existence.
4. Expedition Happiness on Netflix
A trip to Alaska is perhaps in the bucket list of many. Considering the current scenario, a virtual trip might be your best shot before you can actually make it to Alaska!
Here's a show where Felix Starck, a filmmaker, his musician girlfriend and their Bernese mountain dog go on an epic road trip across North America (yes, and Alaska too) in a refurbished school bus.
5. Salt Fat Acid Heat on Netflix
There is something about food shows that travel across the world. It not only satisfies the traveler inside you but also satisfies your love for some good food too.
Based on Samin Nosrat's best-selling book, 'Salt, Fat, Acid, Heat: Mastering the Elements of Good Cooking', this four-part show, takes you through some of the most fascinating home kitchens across the globe. Samin Nosrat, the host of the show, helps you in exploring salt, fat, acid and heat (the show's title elements) and how to use these four basic ingredients in the best possible way in your cooking to make your food finger lickingly delicious, thus successfully making this show a perfect mixture of food and travel.
6. The World According to Jeff Goldblum on Hotstar
It might not be an outright travel show but however the host makes you travel all over the United States in order to pursue his wide spectrum of interests ranging from sneakers to tattoos, ice creams to RVs, denim to jewelry, making it a very interesting watch during this pandemic. You might just want to thank him for his weird but riveting interests as he even takes you to NASA's Neutral Buoyancy Lab in Houston! Sounds interesting, then watch it soon.
7. Connected on Netflix
In Latif Nasser's science show Connected on Netflix, Nasser takes you around the world, in order to find out how science has a great role to play in everything that happens in this world and how these are interconnected with one another. This show travels to some absolutely fascinating places while discovering the scientific connections behind different phenomenon in the world . For all the nerds out there, this one is especially for you.
8. Tales By Light on Netflix
A picture speaks a thousands words and correctly so in this one of a kind series on Netflix.
If there is ever a show that will inspire you to travel around the world just for the sake of good old photography, then it has to be this one. Tales By Light isn't the usual travel show per se. This show is about some extraordinary travel photographers, their lives as they travel around the world documenting wildlife, people, cultures and other interesting topics. All budding (travel or non-travel ) photographers, out there, this show is definitely for you!
I hope you like watching these shows while staying at home and taking care.
Let me know in the comments which one is your favorite from this list.
You can connect with me and follow my content at Tripoto and Instagram.
Ready to travel for free? Earn credits and redeem them on Tripoto's weekend getaways, hotel stays and vacation packages!
Explore the best of travel inspiration on Tripoto Instagram!