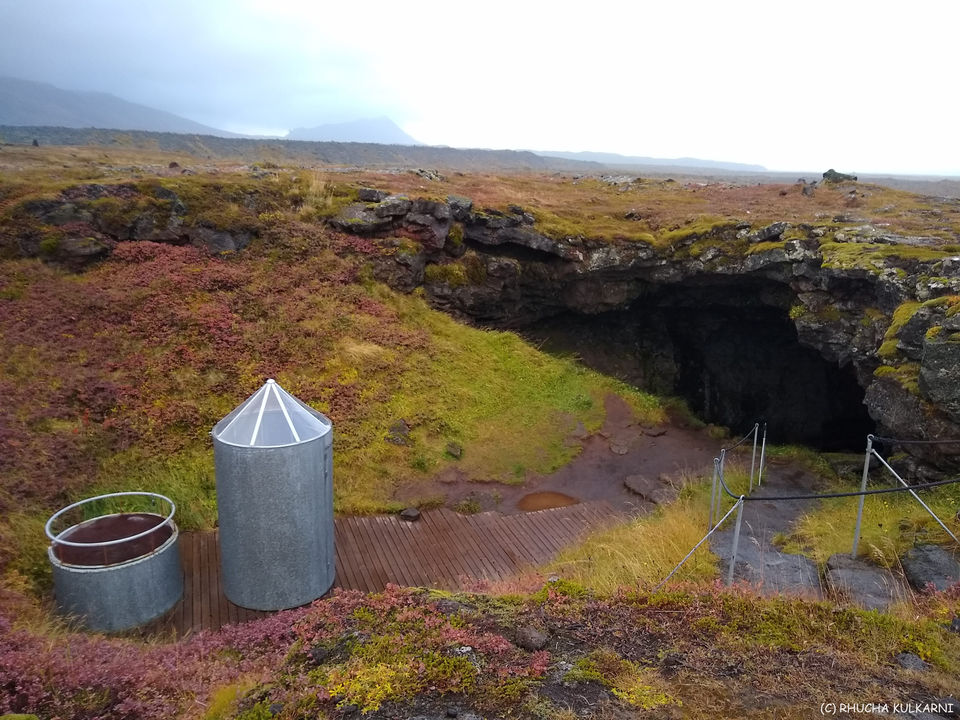 As I stepped onto the shores of this remote land, little did I know that a whole new world of wonder and weirdness would unfold before my eyes. A world far removed from reality, Iceland is mecca for the adventurous soul. But just how adventurous, I could not behold, till I had a first-hand taste of this land of nature's marvels.
From crashing waterfalls to towering volcanoes, each of my encounters reiterated Iceland's status as nature's paradise. But what was truly exhilarating was that Iceland so much to offer not just above land, but below it as well, as discovered on my visit to the Vatnashellir Caves. As we drove westwards on the iconic Iceland ring road, a visit to this 8000 year old lava cave in the Snæfellsjökull National Park was the fitting climax to an already epic adventure trip.
About Vatneshellir Cave
Snæfellsjökull National Park, part of the remote, jutting-out Snæfellsnes peninsula, is said to be a "slice of Iceland", for, this little piece of land in West Iceland is believed to give travellers an all-encompassing Icelandic travel experience. While I took in the broad, barren creations of nature's elements, a ten-minute drive from the village of Hellnar took me to the a walk of ultimate adventure! A 35 metre descent straight down into the Earth was to unearth Mother Earth's hidden secrets, quite literally. The Vatnashellir Cave was opened to the public only in 2011, but it derives much of its fame from being featured in the adventure film, Journey to the Centre of the Earth. Yup, if you want to explore the deep, dark world, you might as well follow in the footsteps (quite literally) of the Journey to the Centre of the Earth cast and crew, by taking a guided tour through Earth's mysterious interiors.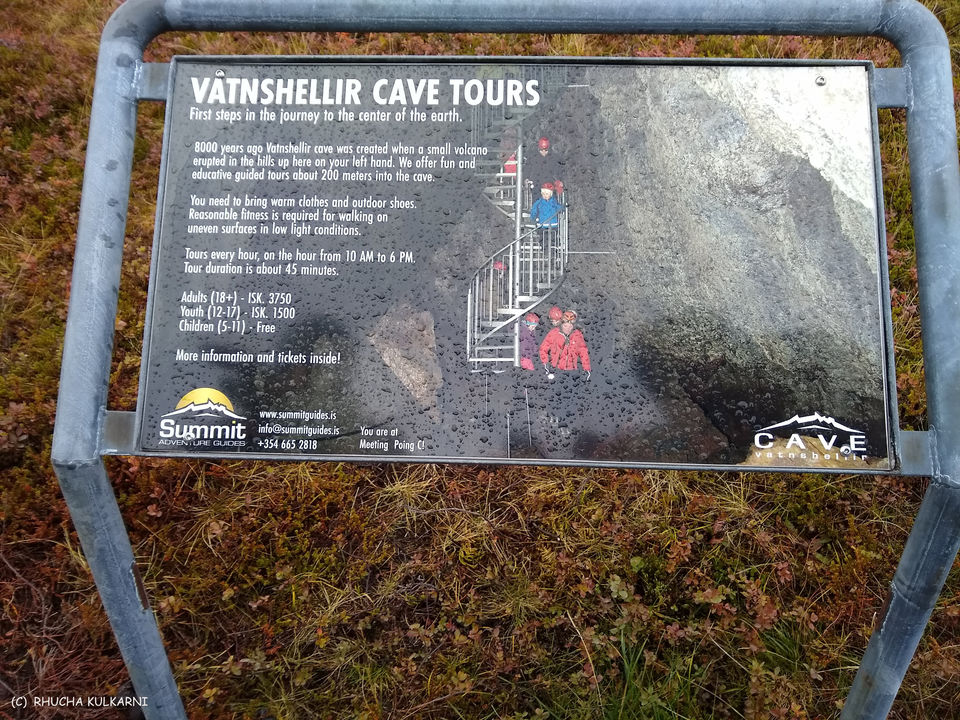 An unforgettable adventure begins
As we prepared to begin our deep dive, we were armed with a safety helmet, torchlight and a well-informed cave-guide to help us navigate the underground world. The Icelandics are very particular about safety, and ensure that you are well-equipped to enjoy this outing to the fullest. As we were being briefed about safety aspects and what to expect, we stood expectantly admiring the "supposed" cave entrance, only to be later on guided to a metal door from where the spiral steps descended! We ensured we wore excellent hiking shoes, for the volcanic rock beneath can be difficult to traverse, even though the path through the lava tube is well set! A well-reinforced railing ensured that we did not go astray, and could focus on experiencing the beauty of this forbidden heaven!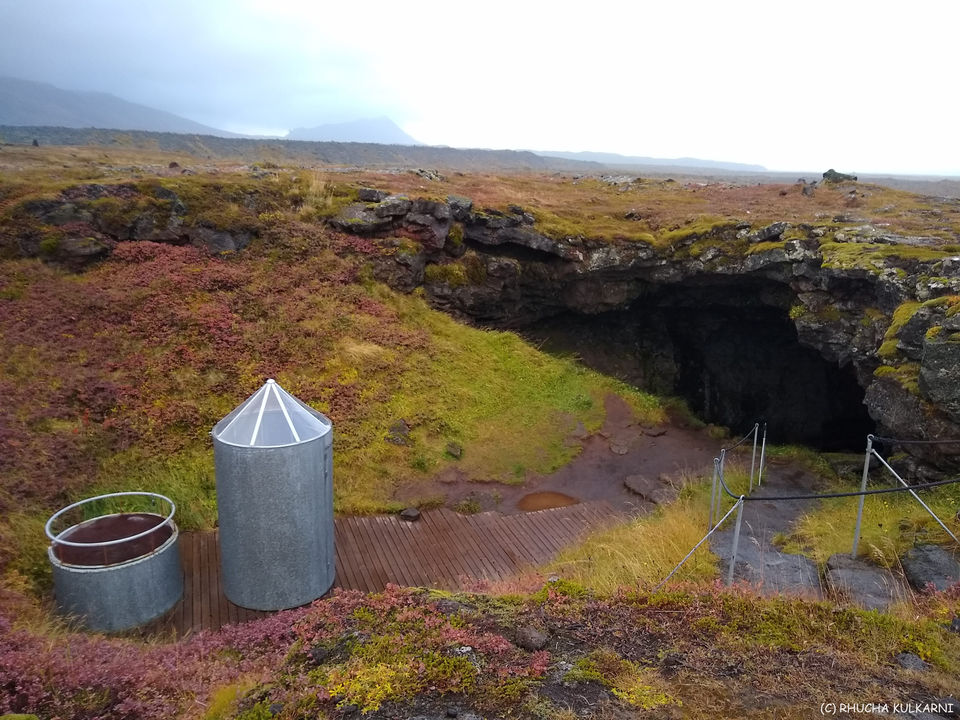 The first pedestal was an eye-opener into a surreal world. As we got submerged in vistas of darkness, our flashlights served as the only guiding light. Strange formations revealed themselves, some intimidating, some appealing in a weirdly aesthetic sense.
The 8000 year old lava tube had so many secrets, which had gone down along with the flowing lava, to unknown depths of the Earth. Unexpectedly, there was whole new colourful world out here, provided you took the pain to pay attention to the details. Amidst the cracks and crevices, you could see flashes of blue, red, purple and white—a result of the metal deposits that volcanic sub-terrain action.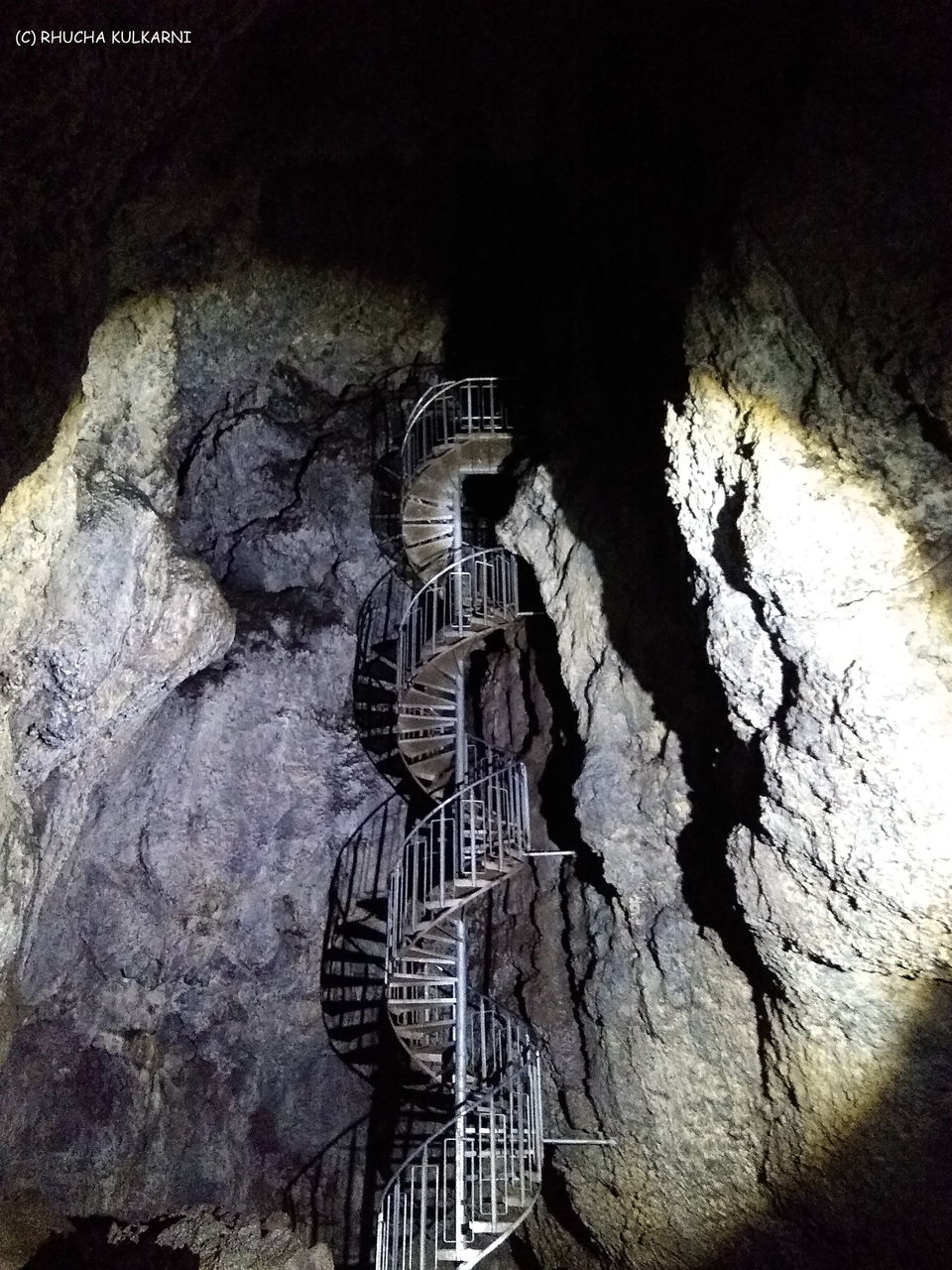 Our tour guide added spunk to the already thrilling encounter, by telling tales of Icelandic lore. As we descended further into the deep cave, we passed three stupefying creations of volcanic rock, each of them believed to be a troll from the Icelandic yesteryear's. The very thought of being frozen here sent shivers down my spine, but well, it was just folklore and no real people, I assured myself.
The tour took us 200 metres deep into the lava tunnel, with only the sound of our footsteps and the occasional water-drip to add music to our ears. As we reached the deepest point by descending yet another spiral staircase, the cave seemed to narrow down. This was the furthest you could get to the Earth's centre, and it could get no better than this, I presumed. But I was in for an astounding moment. Our guide instructed us to turn off our flashlights, and in that moment, darkness engulfed me.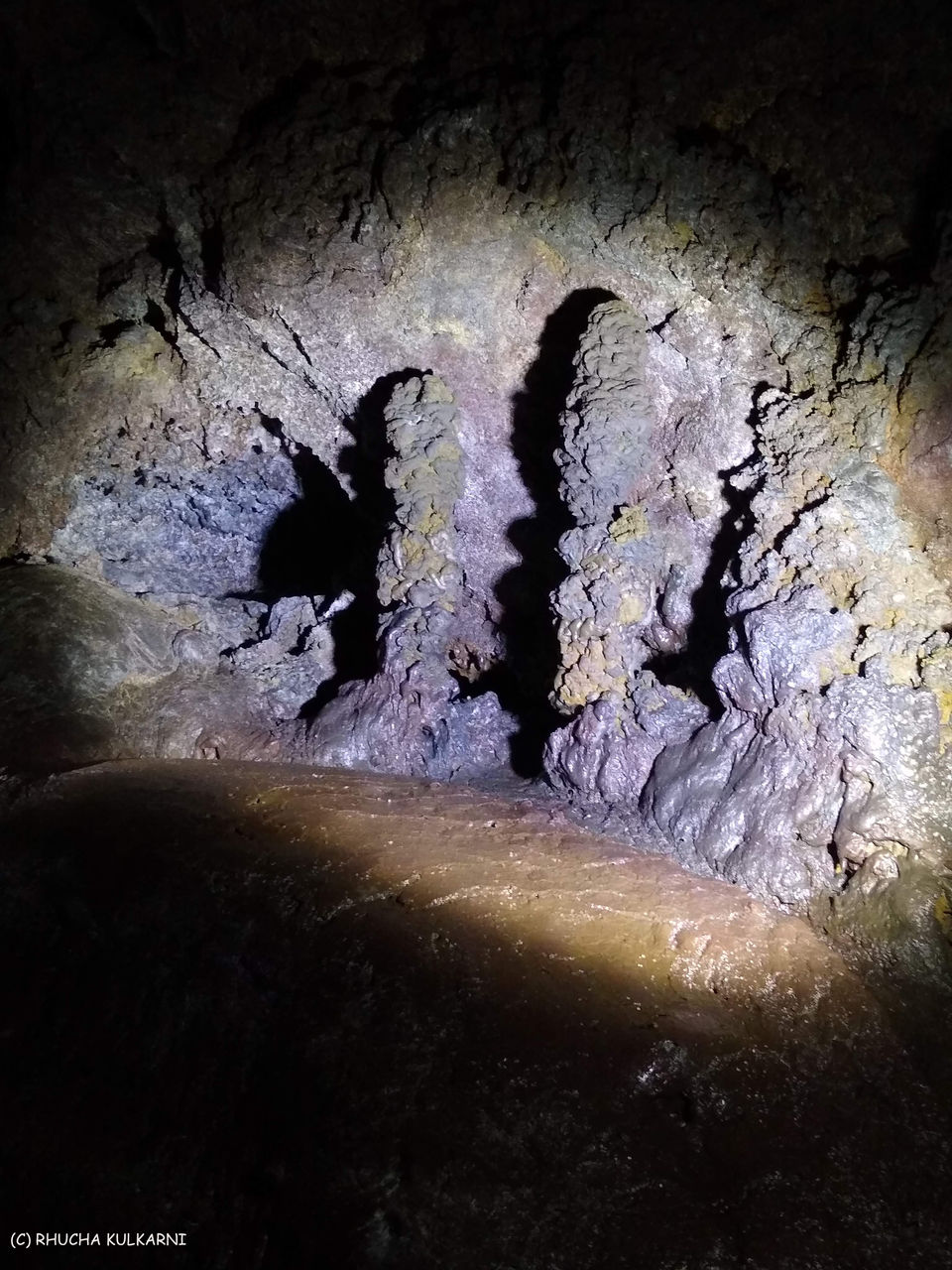 We were enveloped by pitch darkness. Down this deep, with not even a single photon of light, and our eyes lose their ability to adjust to faint light. No light means no vision, and with the lack of this critical sensory power, my other senses got heightened.
I could listen to the tip-tap of the water—the only indication of sign of life.
My nose crinkled at the musty smells, though they were not too prominent due to the porous nature of volcanic rock.
My fingers fathomed every single aberration in the uneven volcanic formations.
We maintained a moment of silence. This was one of the most profound moments of my life as emotions never known welled up. I felt of gratitude for the world— one that was full of light and warmth, and sights and sounds to behold.
The moment went as quickly as it came, and the feeling of seeing light jolted me out of my reverie. We started the ascend into our familiar world.
Last lessons
This Journey to the Centre of the Earth was not just a thrilling experience, but an eye-opener too. As I transcended the Earth's layers, and saw the first slivers of sunlight, my gratitude knew no bounds! Sometimes, it is the sheer absence of something which makes us realise its importance. Sunlight, flowy and fresh air, chirping birds, the sight of my own hands and feet—these simple things which we often take for granted, now took on new-fold importance for me! And I remembered God with gratitude for giving us the beautiful world we lived in. This eventful journey to the depths of oblivion shall stay with me forever as lesson to admire all we have in light of a beautiful world!