1) LUXURY STAYS-(Rs. 10k-20k/night)
ROKEBY MANOR & STAYS(ABOVE 10k)- One of the landmarks of Landour, Rokeby Manor, and the two-acre estate resides slightly above and to the east of St. Paul's Church. One of the most luxurious properties of Mussoorie, Rokeby by Manor is divided into three categories of residences, suites, and rooms. Enjoy your own private mountain cabin from the 1800s with a gleaming fireplace or stay in a suite adorned with patchwork bedspreads or even cherish a stay in stone-walled rooms. With uncountable amenities like complimentary breakfast, free parking, spa, and rapid laundry services with succulent Indian and continental dishes, you would never wanna leave this lavish property among the clouds.
RANGE- Rs. 14k-15k/night
RECOMMENDATION- If you take an entire villa, you will be assigned a personal butler to cater to your needs.
LINK- https://rokebymanor.com/
WELCOME HOTEL THE SAVOY-(ABOVE10k) Nestled against a marvelous backdrop of the Garhwal Himalayan range, The Savoy Mussoorie is an opulent and historic hotel, built in the fashion of English Gothic architecture. Located in the Library Bazar, Gandhi Chowk, this extravagant property assures to luxuriate its guests in unmatched experiences. With numerous options and opportunities- spacious and grand rooms, suites, deluxe rooms with 24 hours gym, spa, fitness center, guests at Savoy are spoilt for choices. In Savoy, you do more than stay, you grow.
RANGE- Rs. 16k-19k/night
RECOMMENDATION- While you are at Savoy, attend their enriching sessions on Mixology and Cooking.
LINK- https://www.itchotels.com/in/en/welcomhotelthesavoy-mussoorie
2)SEMI LUXURY STAYS- (Rs. 4k-10k/night)
CLUB MAHINDRA(HILLTOP RESORT)(ABOVE5k) - An idyllic stay for families or groups while you are in the Queen of Hills. Whether it is breakfast at the panorama, or consuming an authentic Garhwali lunch, Mahindra has got you covered. Mahindra offers premium rooms, signature 1 BR rooms, and even super studios. Definitely, a kid-friendly resort, living in Mahindra can be fulfilling. With workshops of various types, both indoor and outdoor activities, for the entire family, Club Mahindra will give you uncountable reasons to convince you to stay here for your next trip.
RANGE- Rs. 5k-7k/night
RECOMMENDATION- Perfect stay for families. They have a great recreational room for kids and cottages for families. Also, Take their suggestion while trekking in the hills. Gun Hill is within walking distance from Club Mahindra.
LINK- https://www.clubmahindra.com/our-resorts/club-mahindra-mussoorie-resort-in-uttarakhand
MOSAIC HOTEL(ABOVE5k)-It is one of the extravagant four-star hotels in Mussoorie. Settled in Mussoorie in the Uttarakhand Region, 100 m from Mussoorie Mall Road, Mosaic Hotel flaunts a terrace and views of the mountain that is one of a kind. Guests can enjoy the on-site bar, indoor swimming pool, in-house restaurants, and various other attractive amenities. The hotels have compelling and unique options of rooms such as Deluxe, Attic, Suites, with jaw-dropping views of Gun Hill. With an impressive 4.5 rating, Mosaic hotel has a world of its own.
RANGE- Rs.5k-7k/night
RECOMMENDATION- If you want a luxury hotel near Mall road then this is the place for you. Also, you can take a dip in their All season swimming pool.
LINK- https://www.mosaichotelmussoorie.co.in/
LA VILLA BETHANY(HOMESTAY)(ABOVE5k)- Positioned 2.5 miles from Mussoorie Mall Road, La Villa Bethany strives for a restaurant, a garden, and accommodations with a patio and free WiFi. La Villa Bethany is a multi-award-winning, socially & environmentally conscientious, boutique homestay at an old English Cottage that has been refurbished to its prior honor. They are uniquely committed to maintaining the sustainability of the enriching environment of Landour. An English cottage that provides unrivaled amenities such as board games/ puzzles for your kids, shopping in Sister's Bazar, or even experiencing the winter line, you name it and you can have it here at La villa Bethany.
RANGE- Rs. 4k-8k/night
RECOMMENDATION- To all the pet owners out there, La Villa is the right place for you.
Indulge in trekking along Pari Tibba, The Benog Wildlife Sanctuary.
LINK-https://www.lavillabethany.com/
KARMA VILLAS BY HOWARD- Karma Vilas By Howard is a fascinating heritage mansion snuggled in the Bala Hisar area of Mussoorie. The 13 room heritage property is exemplary for a weekend escape around the year. It is amongst the few heritage manors in Mussoorie that are over a century old and honor the majestic Victorian architecture even today. Whether you are traveling with friends or family, Karma Villas caters to all your needs. They suggest the Presidential Suites if you are with your friends and Deluxe rooms if you are in Mussoorie with your family. Other interesting options such as Woodhouses and Royal Classic Rooms are also available.
RANGE- Rs. 5k-6k/night
RECOMMENDATION- This place has an amazing valley view. If you are the one who loves a vintage look then it's go for it. The rooms are old British style :)
LINK- https://karmavilas.com/
WELCOME HERITAGE KASMANDA PALACE- Features as one of the most top hotels in Uttaranchal, Kasmanda Palace is a pie in the sky. Located in Mall Road, this palace is a pleasant blend of new-age amenities and old-age architecture. With their Deluxe rooms, Superior rooms, Royal rooms, Garden Villas one would be spoilt for options. With travel precautions such as face masks required for guests and staff in public areas and regular sanitization of high-traffic areas, visitors feel safe and secure while staying at Kasmanda Palace.
RANGE- Rs. 7k-8k/night
RECOMMENDATION- Has one of the best views of terraced gardens, exotic trees & plants, and the great Doon Valley.
LINK- https://www.welcomheritagehotels.in/hotel-details/kasmanda-palace-mussoorie
HUSTLERS DEN- The best Airbnb cottages that you will find in Mussoorie to rent. located in Landour, it is a brand new setup with a 32ft glass front that gives you the best panoramic view of the mountains, forests as well Dehradun. Hustlers Den is undoubtedly a reasonable and convenient option for travelers looking out for homestay in Mussoorie.
RANGE- Rs. 5k-9k/night
RECOMMENDATION- Try to do an early booking as accommodations here are mostly sold out for most of the time.
LINK- https://www.airbnb.co.in/rooms/5609121
3)CHEAP STAYS- (Rs.1k-5k/night)
SECLUDE MUSSOORIE(HOMESTAY)(BELOW5k)-With its seven-bedroom boutique hotel there is much to discover and enjoy. Interestingly, their bedroom is categorized according to the respective color of the walls. With attractive assortments of rooms and suites such as Red Red Wine, Orange Crush, Blue Moon, it guarantees you homely ambiance while overlooking the charismatic Mussoorie skyline.
RANGE- Rs.4k-5k/night
RECOMMENDATION- Has one of the most kaleidoscopic and varied ranges of
accommodation. Stay in the Blue Moon room.
LINK- https://seclude.in/mussoorie.html
THE FERN BRENTWOOD RESORT AND SPA(BELOW5k)- A fairly old property but has sufficient amenities to satisfy its customers. Located in the Kulri, Picture Palace, The Mall Road, this three-star resort is very pocket friendly.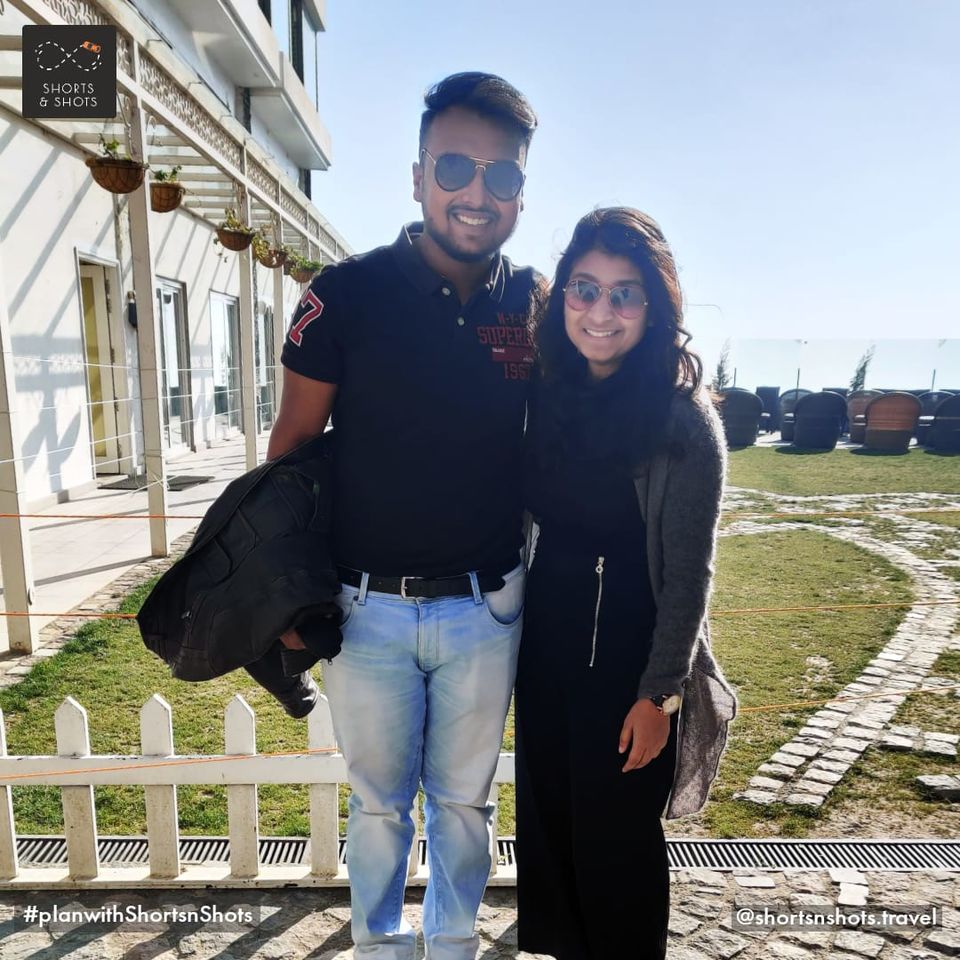 An experienced resort that has grown strength by strength will assure you courteous staff behavior and comfortable stays while you are at Mussoorie.
RANGE- Rs. 4k-5k/night
RECOMMENDATION- Try dining in their in-house outdoor dining space. Relishing scrumptious delicacies overlooking the Mussoorie skyline are never dull.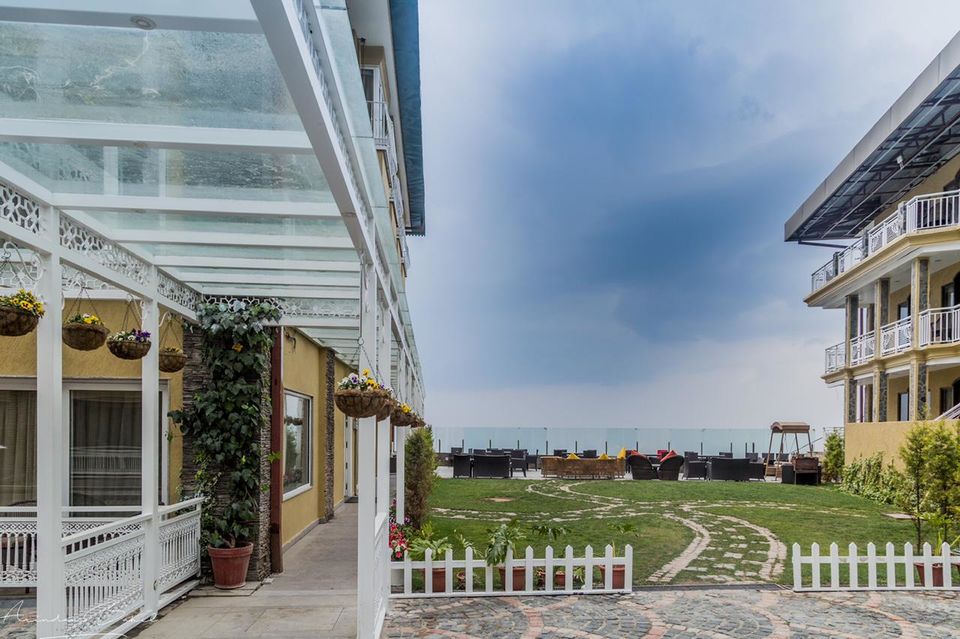 LINK- https://www.fernhotels.com/contact-us/fern-mussoorie.html
ZOSTEL HOSTEL(BELOW5k)- Nestled on the way to Kempty Falls near Mussoorie, Zostel provides an extraordinarily surreal experience. Stay with your fellow backpackers, share travel stories and unravel magnificent streams, falls, and trekking trails. With a wide range of prices of rooms starting from Rs. 899, this place has rooms for every budget. From colorful female dorms to independent stream cottages with magnificent views, Zostel Hostels have it all.
RANGE- Rs 899-4k/night
RECOMMENDATION-It's a perfect stay for solo, friends and couples. Even if you are a solo female traveler then you don't have to worry, they have special female dorms.
LINK-https://www.zostel.com/zostel/mussoorie/
#uttarakhandtourism #exploreuttarakhand #beautifulplace #amazingplaces #travelgram #travelawesome #travelnoire #travellover #touristing #placestovisit #bbctravel #lonelyplanetidia #mussoorie #placestostay #beautifulresorts #budgetstays #luxuryresorts #clubmahindra #itchotels #hostels #zostel #cnntravellerindia #outlooktravel #tripotocommunity #natgeotravel #planwithshortsnshots #shortsnshots