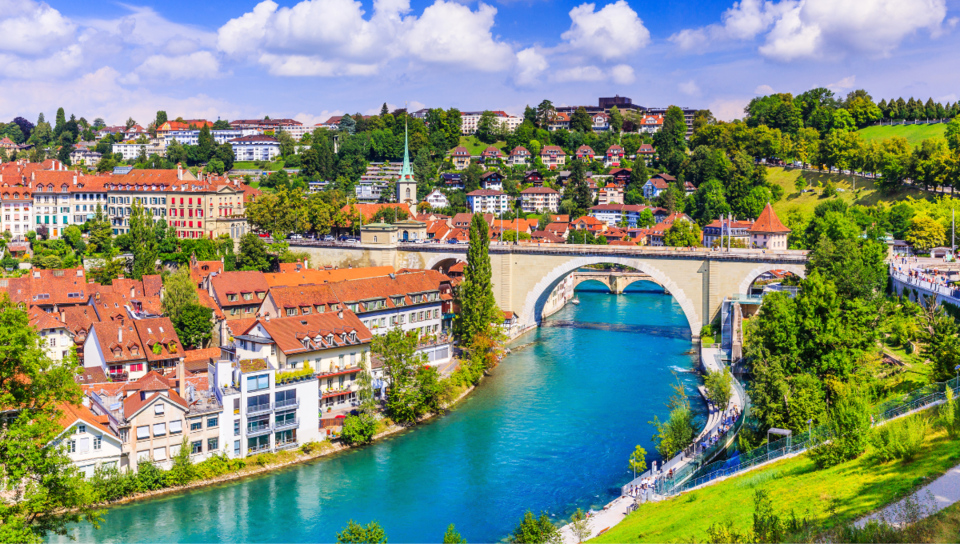 Hello People
Are you planning to visit Switzerland in October but confused about what are the best places to visit in Switzerland in October? Then this article will really help you.
It is a dream of almost all people in the world to experience the beauty and charm of Switzerland in their life. Switzerland offers you everything that you are expecting.
Whether it's desperate romantics seeking the ideal honeymoon spot or adventure lovers to see excitement-fueling activities, the Swiss dreamy land greets everybody with welcoming hands.
And though most choose the blissful Spring and Summer seasons to fly to Switzerland, we would recommend it differently.
They might be a wonderful time visiting this magnificent country, but they are the most crowded as well. So, when are you due to go? Let us respond by listing below all the great things in store for those who visit Switzerland in October.
What Is The Weather In Switzerland In October?
Although the great season to visit Switzerland is between April and June (summer) and between December and March (winter), the September and October autumn season also offers a wonderful climate for exploring this country.
It's characterized by cool winds and rare showers in various towns and cities.
The temperature in Switzerland in October is somewhat unpredictable. While the average Switzerland temperature in October can be around 5 degrees Celsius in high-altitude places like St Moritz, it will be about 12 degrees Celsius in low-lying areas like Lugano, so pack accordingly.
How to Travel to Switzerland From the US?
Get a U.S. passport Choose your point of departure. Switzerland is only reachable via direct flight from a select few cities, including New York and Washington, D.C., but you can get there from any international airport with one or two stops. Select an airline. Airlines from the United States, such as American, United, Delta, and U.S. Airways, fly to cities in Switzerland. Select the Swiss city where you will be arriving. The two airports in Switzerland that receive the majority of flights from the United States are Zurich International and Geneva International. Flights are also offered to Basel's international airport. You can move from a big airport to the smaller ones in Lucerne, Bern, and Lugano. Purchase your ticket and make any further travel arrangements required. Ahead of time, book a hotel room or make plans to stay with family or friends.
How To Reach Switzerland In October From India?
The land gap from India to Switzerland is some 6900 km. Quickly book a flight from India's main metros, including Delhi, Bangalore, Chennai, Mumbai, and Hyderabad, to Zurich, Basel, and Geneva International Airports. These Swiss cities are all well connected by bus and Eurail. Therefore, it will be like child's play to get around in Switzerland!
What Are the Things To Do In Switzerland In October?
1. Rhine Falls-Boat
2. Lugano Festival of Autumn
3. Grindelwald Skiing
4. Matterhorn-Ride By Cable Car
5. Zermatt-Walking
6. St. Gallen-Hot Springs