Long journeys in trains, buses or flights can get very boring if you don't have anything to do. During such times, books can be your best friends. Since I love travelling and I love reading too, my Goodreads "to read" list keep on expanding. If you are a voracious reader looking for inspiration to explore the beautifully diverse India then this post is for you. Here are my book suggestions for the Incredible India tour:
Hot Tea Across India - Rishad Saam Mehta
For most of the Indians, their day starts with a well-brewed tea. The style of making tea differs across India. In this book the author explains in humorous ways how comforting or discomforting a cup of tea can be during road trips. A major portion of the book talks about the road trip in North India especially the Himalayas. If you are a roadie who wants to explore the Himalayas, then this book is for you. I read it while sipping a cup of coffee in a café and I must say it was entertaining.
.
One Life To Ride: A Motorcycle Journey To The High Himalayas - Ajit Harisinghani
'One life to ride' is a perfect mixture of philosophy, bike travel and description of places across India. If you are a biker who dreams about exploring India then this is a must read for you. The author also tells you how much he pays for his bike maintenance, food and stays during his travel.
One of the quotes from the book- "One might be riding solo but one is never alone. Not in the plains of India".
.
Nine Lives - William Dalrymple
This book consists of 9 beautifully written short stories of 9 different people in India who follow the rituals and traditions of their religions. The book starts with the story of a nomadic Jain Nun followed by 8 other stories including Theyyam dancers of Kerala and a monk at Dharamsala. These stories talk about the rituals, traditions, spirituality and diversity across Indian states. This book is one of my favorites.
.
The Search for the Pink-Headed Duck - Rory Nugent
The author describes the beautiful north-east region of India. He travels in search of the pink-headed duck which was last seen over 50 years. His quest for the pink-headed duck takes him to Sikkim, Darjeeling, Kolkata and Assam. During his travels the author realizes that this journey that he has undertaken in search of the bird is more beautiful than the destination.
.
Slowly Down the Ganges - Eric Newby, Wanda Newby
Newby is one of my favorite travel writers. 'Slowly Down the Ganges' was first published in 1966. It is a witty story of a long trip down the Ganges River. It talks about the ruined forts, cliffs, forests, sandbars and the banks of Ganga. The book aptly describes the feeling of unplanned travel - In the unknown lies the romance of adventure.
.
A Search In Secret India: The classic work on seeking a guru - Paul Brunton
The book is a marvelous account of a critical British journalist approaching the yogis with skepticism. He meets many yogis on his journey in India but cannot accept any of them as a guru until he meets Ramana Maharishee at his small ashram in Tamil India. The author describes how his life changed forever by the months he spent in the Ashram. I liked the author's style of writing. It is like a diary.
.
Eat, Pray, Love - Elizabeth Gilbert
This book is a classic. If you have not read the book, you would have definitely seen the movie. A 30 year old writer leaves her husband and decides to travel the world to find inner peace. She decides to visit 3 places Italy, India and Indonesia. In India she lives in an Ashram for the entire duration and leaves the place only to drink soda. I don't have to tell you that this is definitely a must read book for a traveler.
Many people come to Indian Ashrams in search of inner peace. Nutritious food, hygienic water and a clean shelter is provided in these ashrams and you get to meet some amazing people in these ashrams. It is a kind of experience that you need to include in your travels.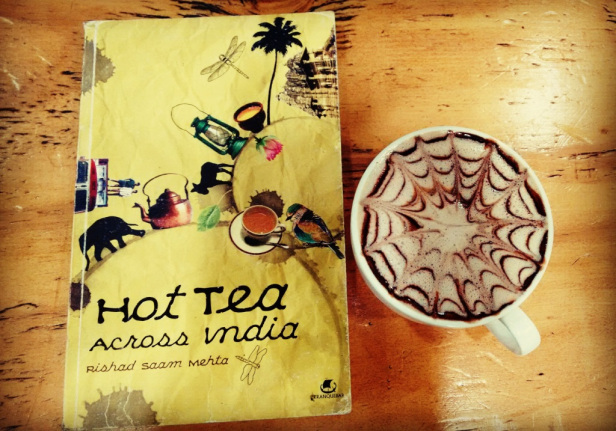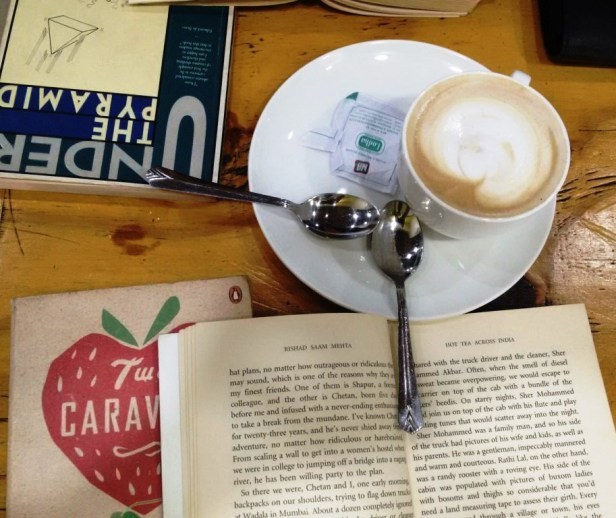 .
These are the some of the books that have inspired me to travel India. Which book inspires you to explore India? Tell me in the comments below.