Being a Bangaloreon by birth and relishing this beautiful city inside out has just been pure joy. The weather, the culture, the people, and looking at it drastically change over 2 decades has made me a little sad but the city still gives me goosebumps. Weekend getaways from Bangalore are umpteen. I would list down few places I have visited along with the hotel/resort I chose to stay. (Note : None of these places have paid me to write this!).
1. Chikmagalur
Chikmagalur is located in the foothills of the Mullayanagiri range, with it's scenic hill station and coffee estates, small treks and great roads attracts tourists from around the state. The highest peak in Karnataka "Mullayanagiri peak" is here. Visiting this peak and chilling otherwise are the best things to do here. Chikmangulur definitely tops my chart for a perfect weekend getaway.
Distance
Around 250 kms from Bangalore, a 4 hour drive on NH75 with the roads being at their best condition possible would make it a perfect drive.
The place I chose to stay
Jhari Eco Stay : One of the best Eco stays in Karnataka, having its own waterfall right in front of your stay is out-rightly an amazing experience. Embedded in the midst of the mountains deep inside the forest, this place is truly stunning and to make this a more memorable stay, you can opt to stay in the tents available here. The tents would cost around INR 2500 for 2 people and the rooms would cost around INR 5-6 per room. This would include the 3 time breakfast, lunch and dinner buffet.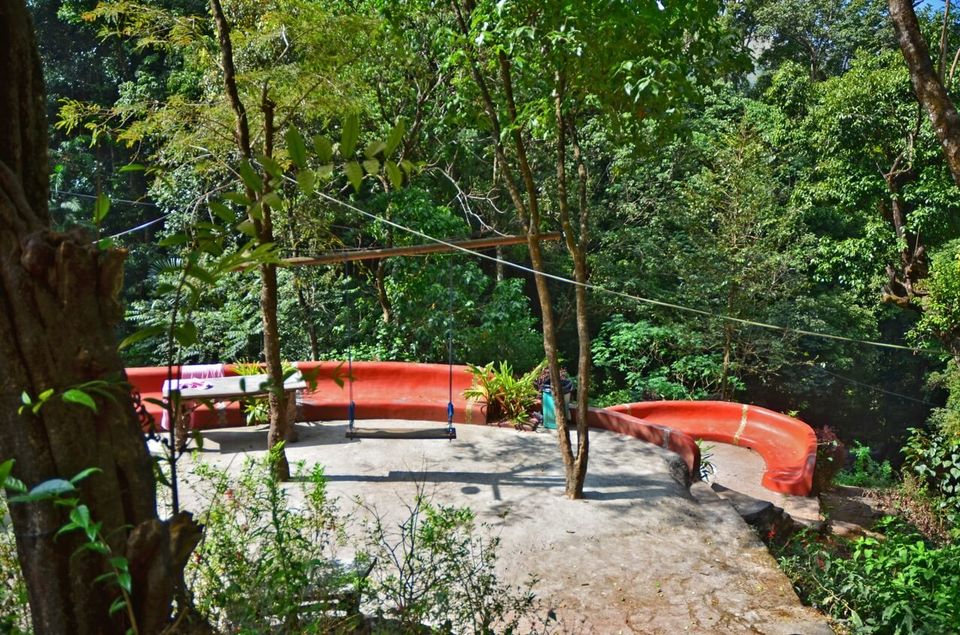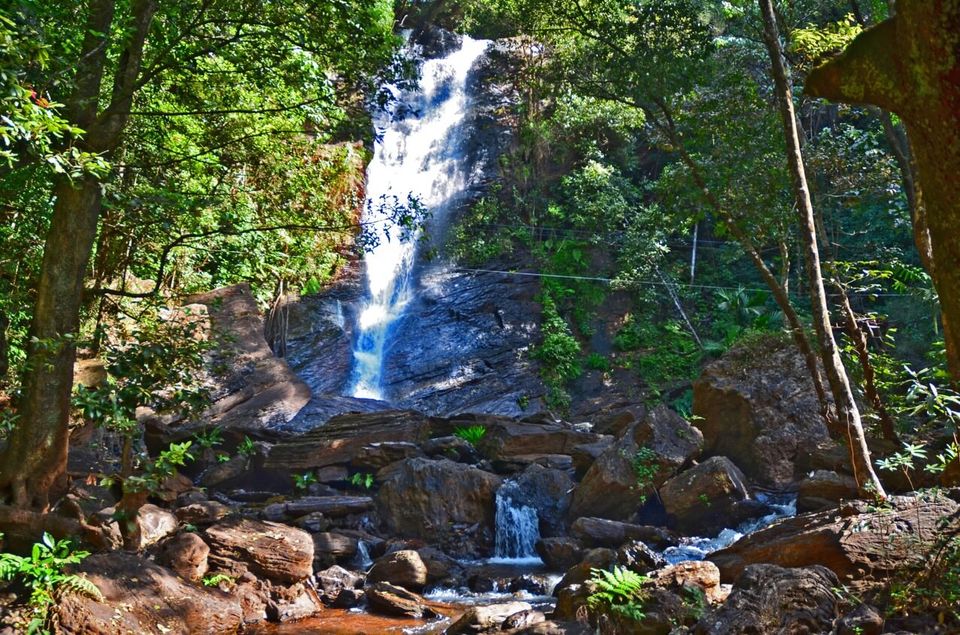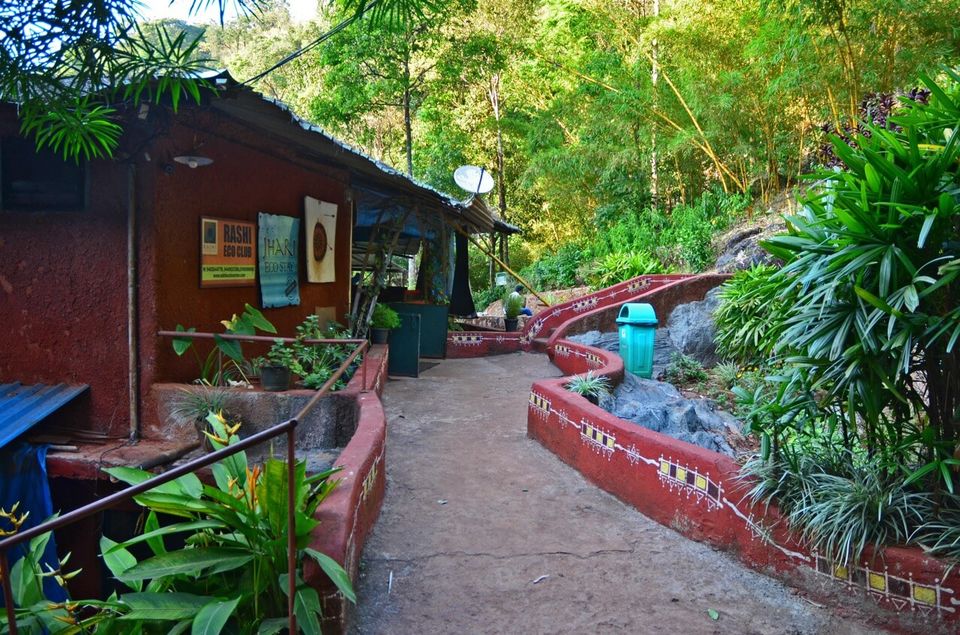 2. Masinagudi
Its a small town close to Bandipur wildlife sanctuary. Its actually pretty famous among tourists with a lot of good resorts. Ooty and the Bandipur forest are in the vicinity to this town and its in the Midst of the Madhumalai National Park. Masinagudi is one of the 5 ranges alongside Thepakadu, Mudumalai, Kargudi, and Nellakota.
Distance from Bangalore
Around 450 kms from Bangalore, a 6-7 hour drive inside the Bandipur forest is great. The forest is closed in the night and if you have to take the road inside the forest, the only option would be to leave early in the morning around 5 and you would reach this place at around 12. On google you can search for Jungle Hut, Masinagudi and you will find it.
The place I chose to stay
Jungle Retreat is a super beautiful resort with the host doing a wonderful job to make sure that humans and animals co exist happily. A family resort with an infinity pool right in front of a huge mountain, this place makes me so happy that I choose to write a blog separately for this stay. You can find everything you want to know about this place here. The average cost for two people would be around INR 10,000 - 14,000 thousand including food.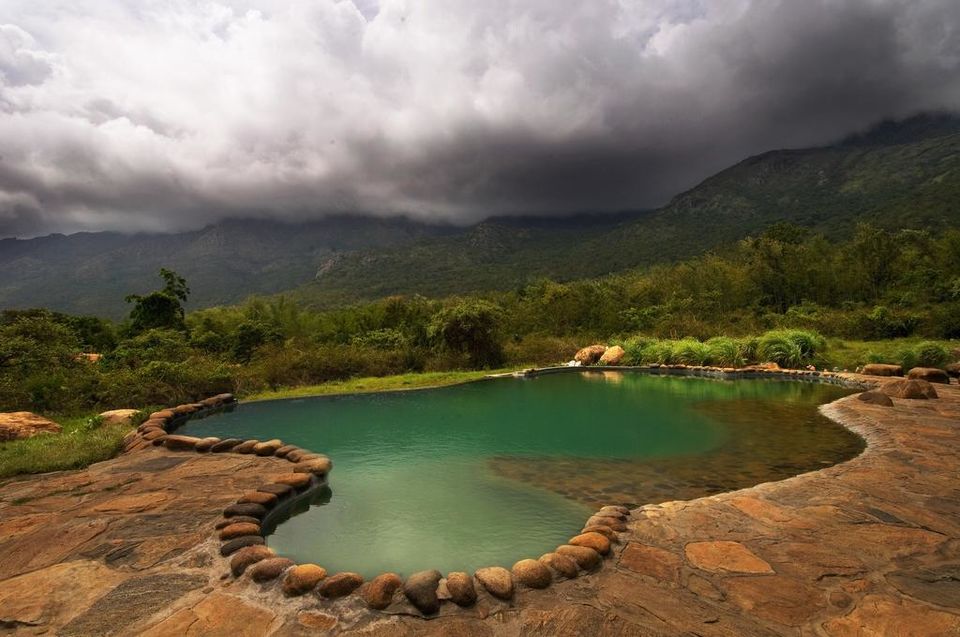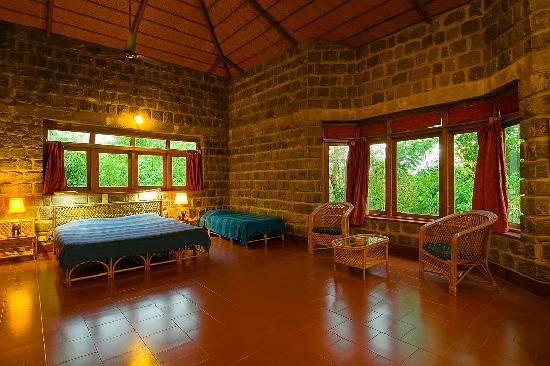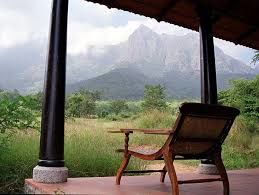 3. Varkala
Varkala is on shores of the Arabian Sea and known for Varkala Beach, backed by palm-covered red cliffs. The only place in India where you can stay on a cliff so close to the beach with such a stunning view. This place has recently started gaining a lot of traction and before it soon becomes a more touristy place, add it on your travel list. This sure is worth it.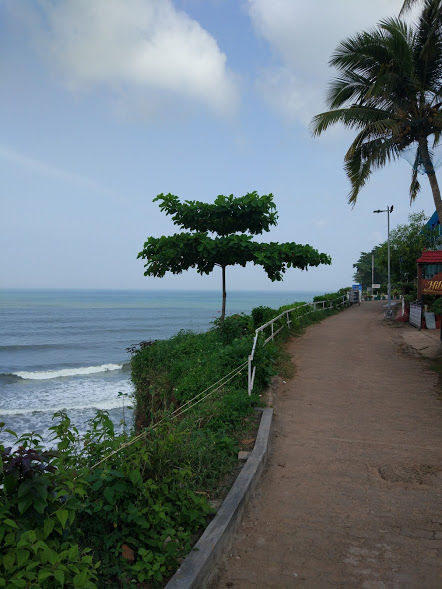 Distance from Bangalore
The distance is a little on the higher side and would take around 12 hours by car (670 kms). The best option is to take a flight or a train to Trivandrum from where it's a 30 kms drive. You have the options of hiring a cab, renting a bike or taking a bus to Varkala from Trivandrum. I rented a bike.
The Place I chose to Stay
I have written a detailed blog about this place with a lot more options to stay. You can find it here.
4. Hampi
How can anyone, like ANYONE not write about this place?! Hampi, a UNESCO world heritage site has to be the most picturesque destination in Karnataka. Surrounded by boulders, this small town alongside Tunghabhadra river is an epitome of awesomeness. I have again written a separate blog on Hampi which you can check here.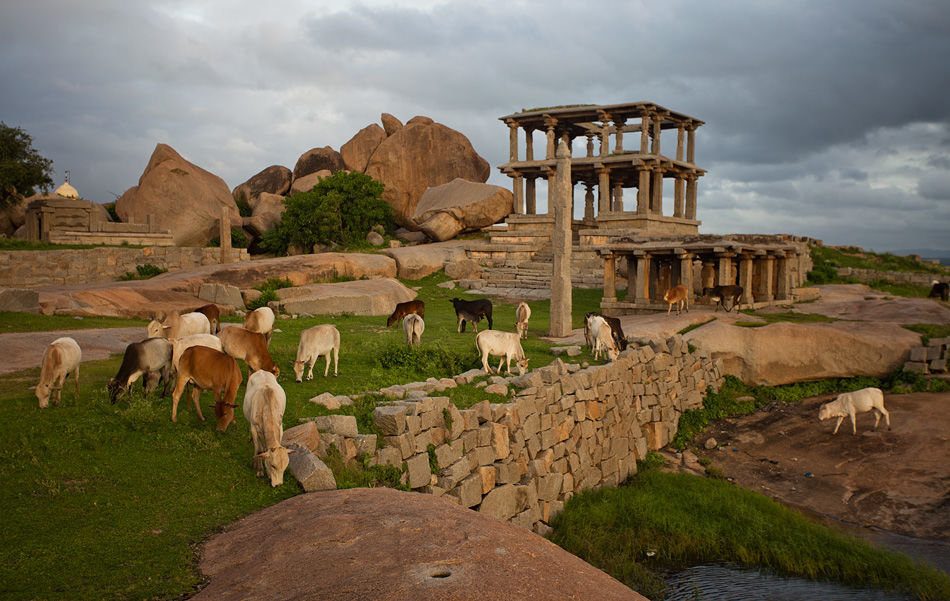 Distance from Bangalore
350 kms from Bangalore and would take about 5-6 hours by car. Bus is a better option as the last 100 kms to Hampi is under construction and is in a pretty bad condition (as per the latest update that I had).
The Place I chose to Stay
Heritage resort is around 6 kms away from Hampi like most of the resorts there. Great staff and a pretty place. The stay here was peaceful and food was great. The resort has an Hampi vibe to it and the pool is just perfect.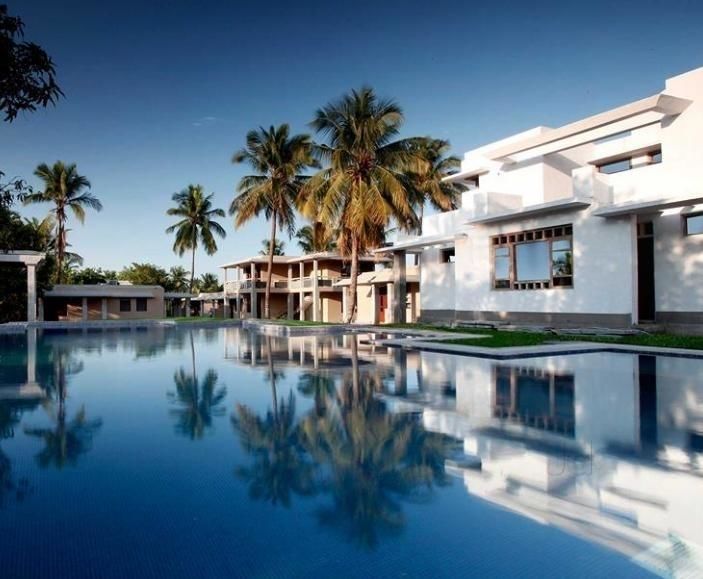 I have also written a separate blog about Hampi "Everything you know before you plan a trip to Hampi". Check it here if you plan to visit this place.
5. Coonoor
Coonoor comes under the less explored places around Bangalore, a quaint little hill station gives me heebie-jeebies with it's beauty and the roads. A good drive is all you can look forward to this place.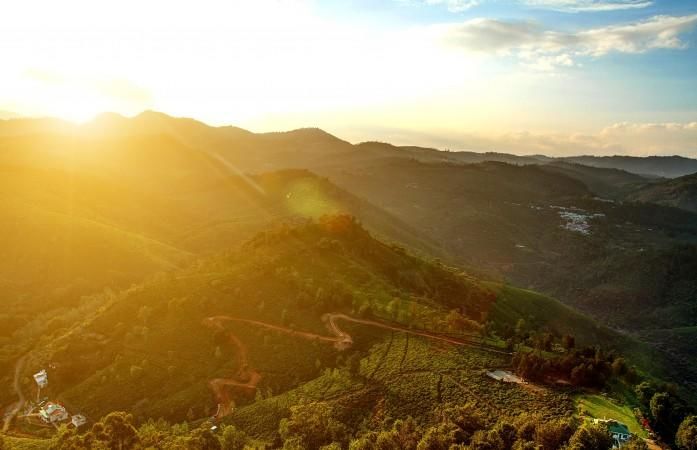 Distance from Bangalore
Around 390 kms from Bangalore the last 100 kms is quite scenic. Similar to the tea estates seen in the song "kashmir main tu kanyakumari", Chennai express movie. The roads have no traffic and you can enjoy an easy and relaxing drive.
The Place I chose to Stay
42 Green Pastures is the place i chose to stay. This stay is in the middle of the mountains and the you can turn 360 degrees and you will find mountains in all the directions. You can find more details about the stay here.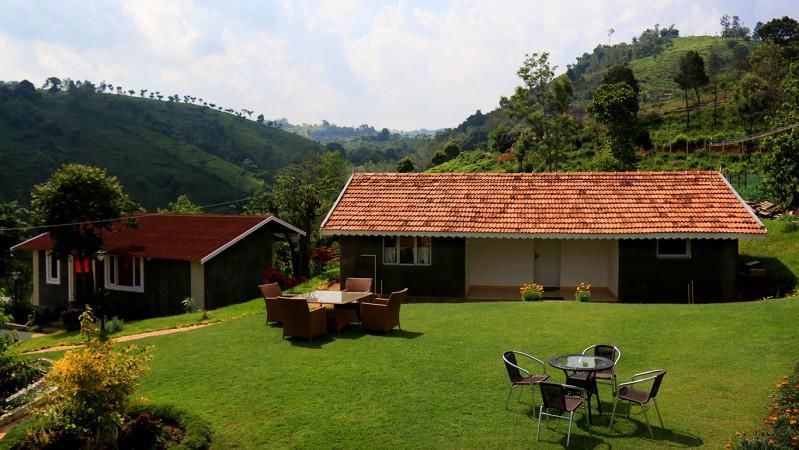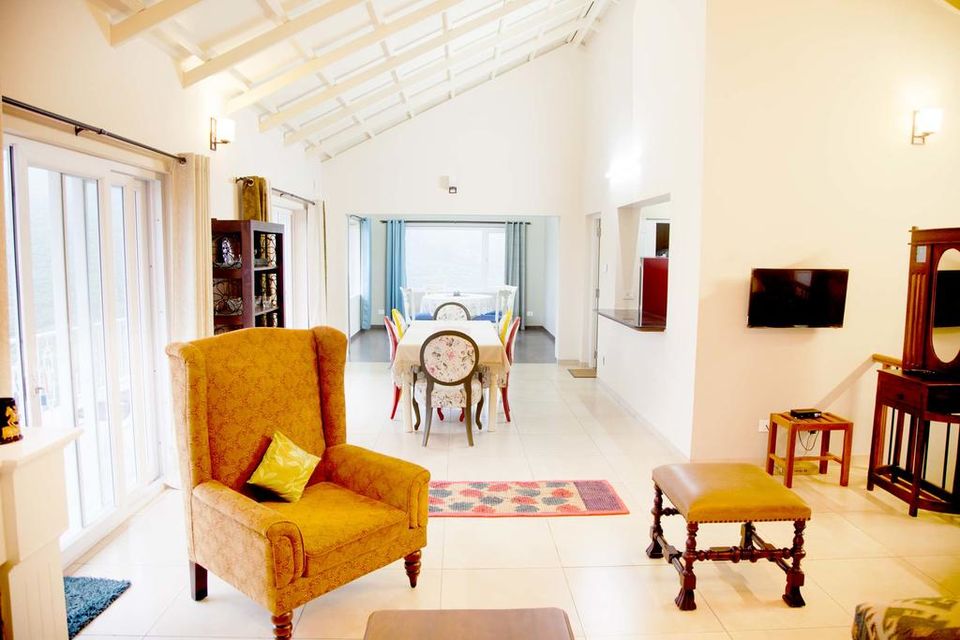 You can find more of my travel pictures on my Instagram page @HighOnTravels.