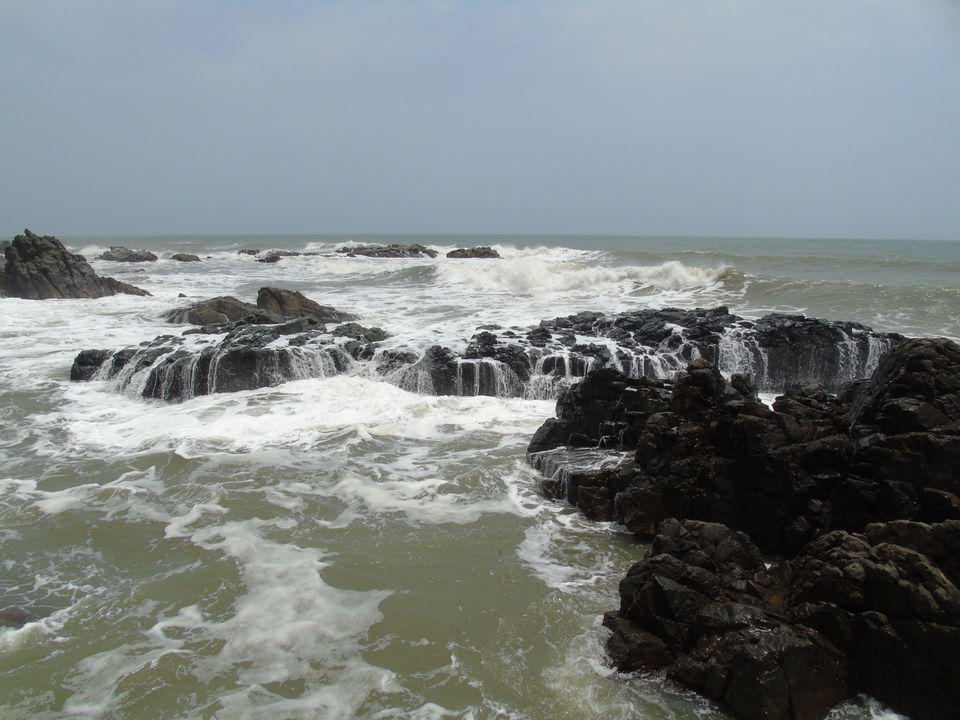 Keri/Querim Beach.
A very calm and beautiful place at Goa-Maharashtra border.
(SUMMER SPECIAL)
A VERY PEACEFUL BEACH WITH HIDDEN CAVE...
Location:- Querim/Keri Beach (Maharashtra-Goa border) Goa.
How to Reach:- You can reach Keri beach either from Goa itself or Maharashtra.
From Goa:- Drive on Querim-Arambol-Agarwada road.
From Maharashtra:- You can reach this place easily from Sawantwadi by following signboards.
Distances from nearby places:- Morjim(Goa) - 17 kms
Panjim(Goa)-45 kms
Sawantwadi(MAHARASHTRA) - 32 kms
Best time to visit:- Any season...
Speciality:- A very beautiful AJOBA TEMPLE...and a cave hidden inside the rocks. A very beautiful beach surrounded by hills and trees
Important mention:- Do not go to caves at the time of high tides.Be safe from the Crabs ????.Drive safe on the highway. Do follow the traffic rules and speed limits.