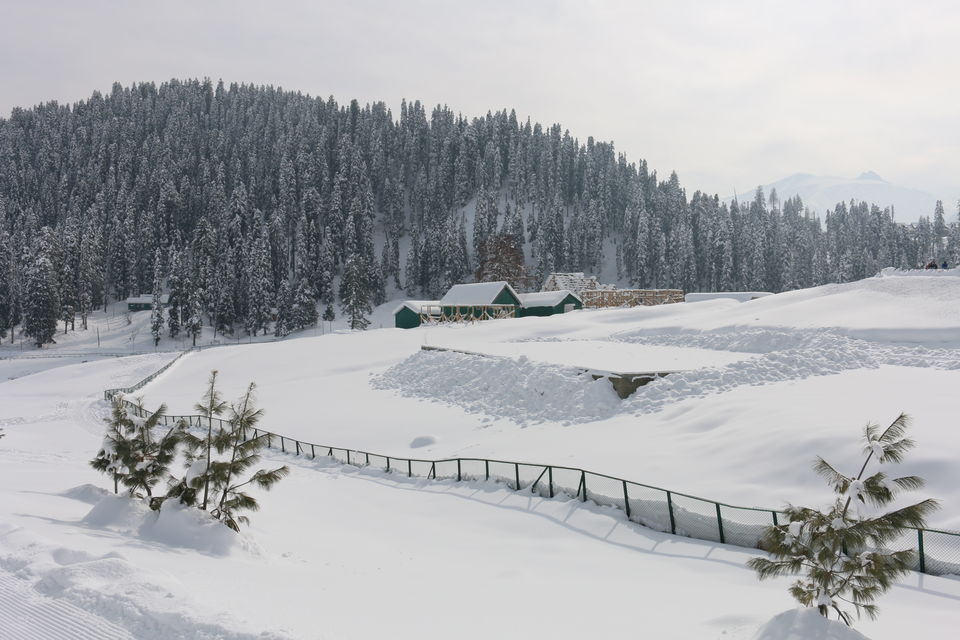 Kashmir - "The land of heaven" or "The Paradise on Earth". The place where I get more peace of mind and the positive energy, it makes me feel fresh and alive. An inspiration for so much art,adventure , music and poetry. It is a nature lover's wonderland. Kashmir for me is the best place in the entire world to travel, especially in winters when the beauty is at its peak. It is like a Snow-land and becomes available for skiing, sledge riding , ATV bike riding and what not.
I have been to Kashmir several times before but this one was special as we wanted to experience its beauty in peak winters. The whole idea was to plan a leisure trip with family where all of us could go for the best adventure in the form of Skiing.
Also last few times we were in Gulmarg there weren't any resorts or hotels where we could experience the ultimate luxury, but with the KHYBER HIMALAYAN RESORTS AND SPA coming in to picture it was obvious to plan a trip especially for this.
If we were planning a leisure trip it was obvious to opt for VIVANTA BY TAJ for our stay in Srinagar.
It was a 4 days trip where we spent two days in Gulmarg (Khyber Himalayan Resort and Spa) and two days in Srinagar (Vivanta By Taj).
Itinerary Day Wise:
Gulmarg-Khyber
Gulmarg which means "Meadow of Flowers" is the most beautiful hillstation in India.
For Gulmarg we flew from Delhi to Srinagar and from there we drove to Gulmarg . This ride was very adventurous and very different as we were in normal Innova but their tyres had chains rolled all over them so that it does not skit along the 3 feet snow covered roads.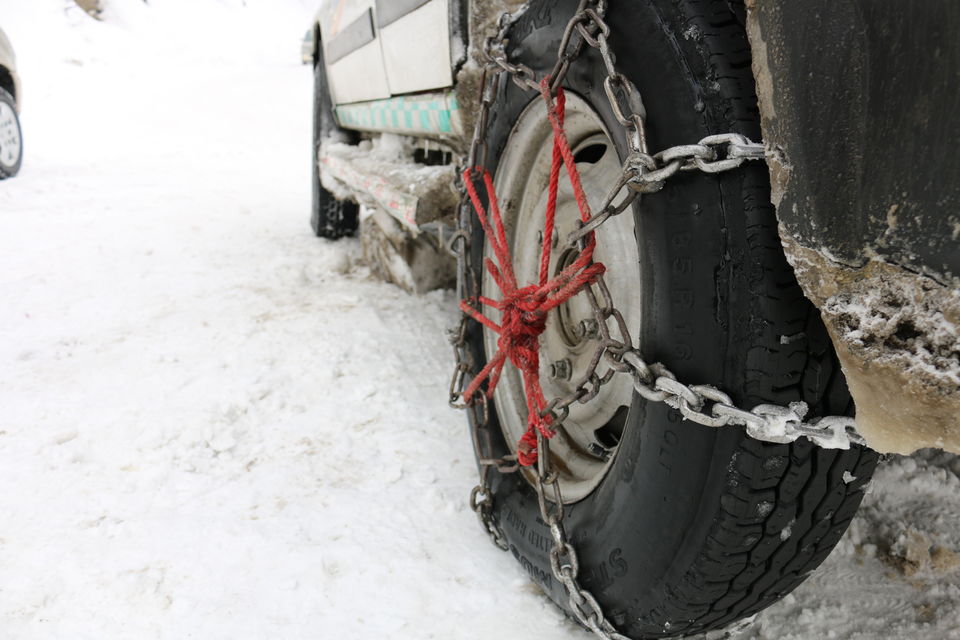 It was an amazing two hours drive with some best views from airport to Gulmarg. The entire landscape was covered with snow .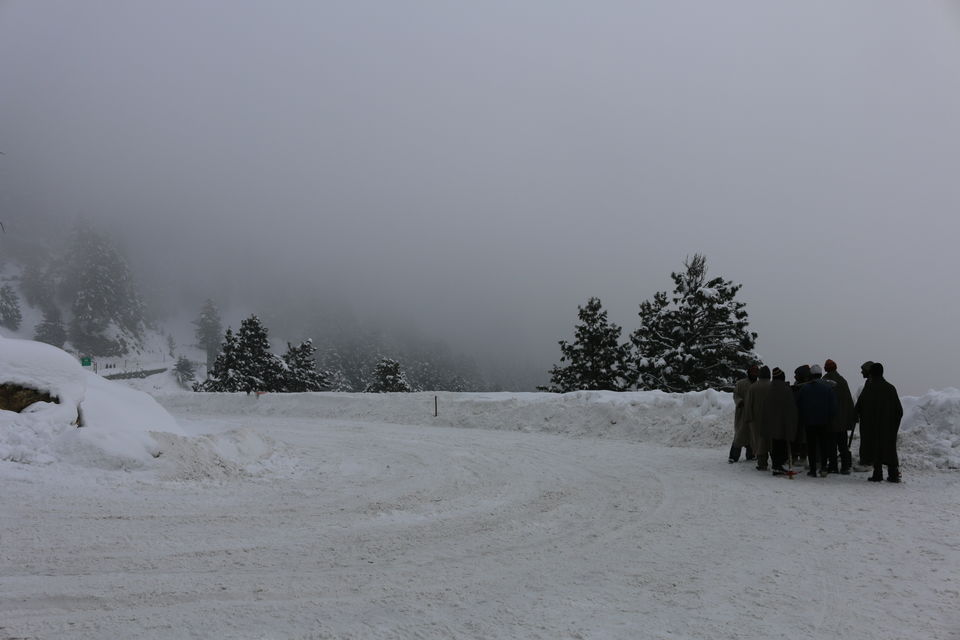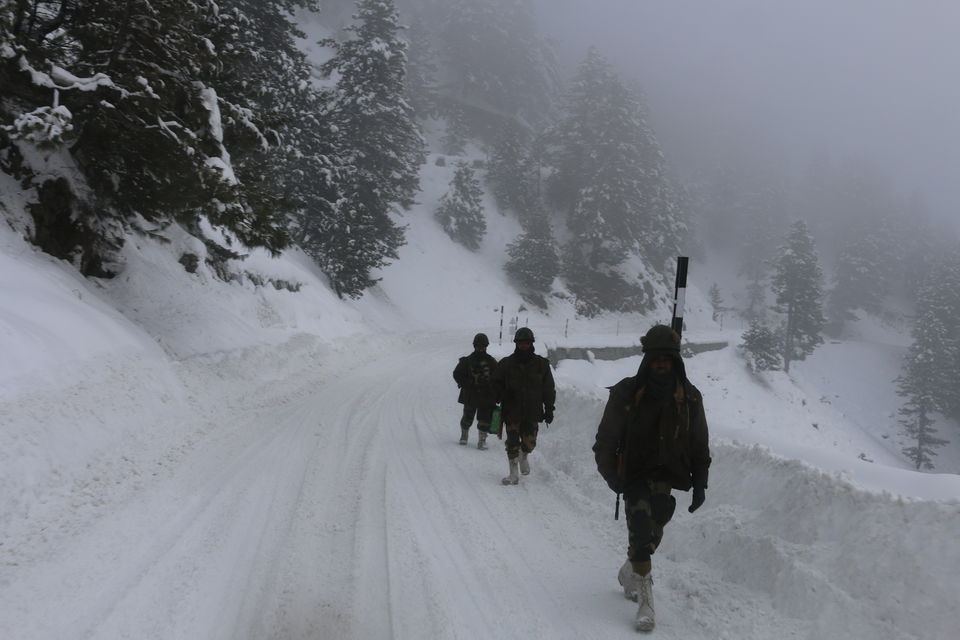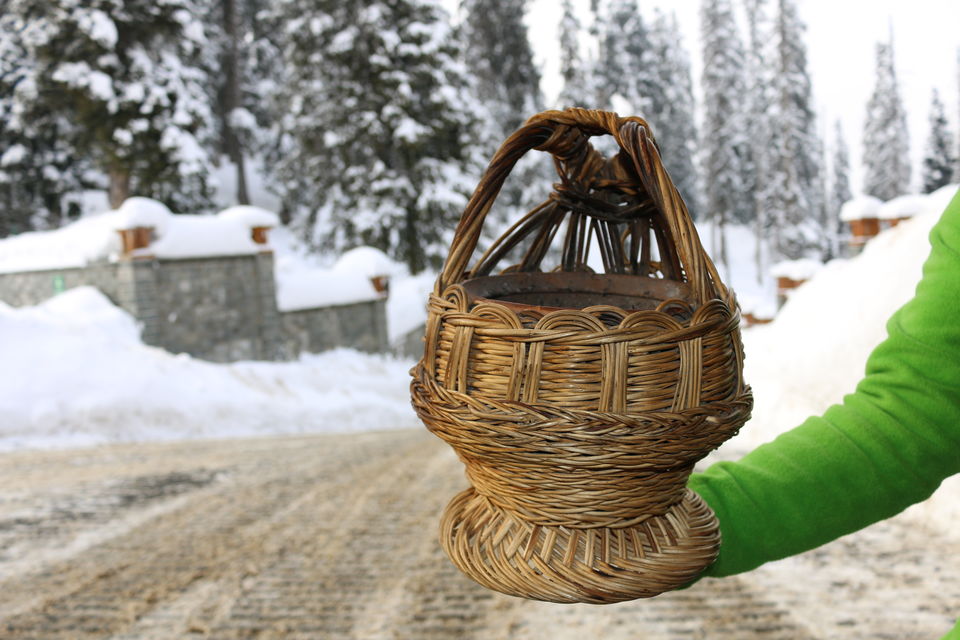 Khyber is located at the top of Gulmarg Valley. So it took us another 1o minutes to reach there. But as we stepped inside the resort the view made us forget everything else that was going on. Khyber has imbibed the kashmiri culture entirely and thus our welcome drink was Kahwa (Traditional Kashmiri tea).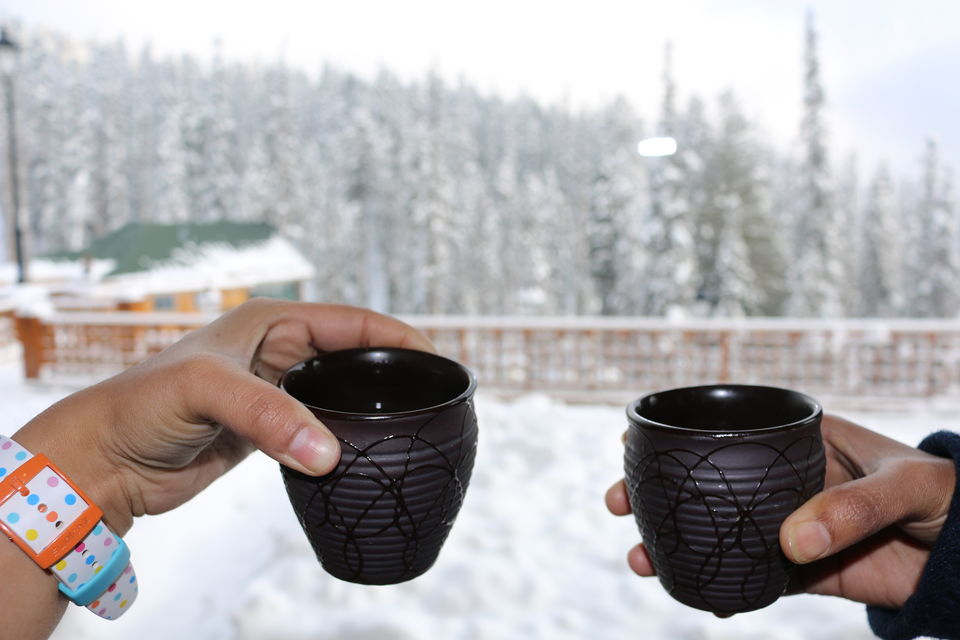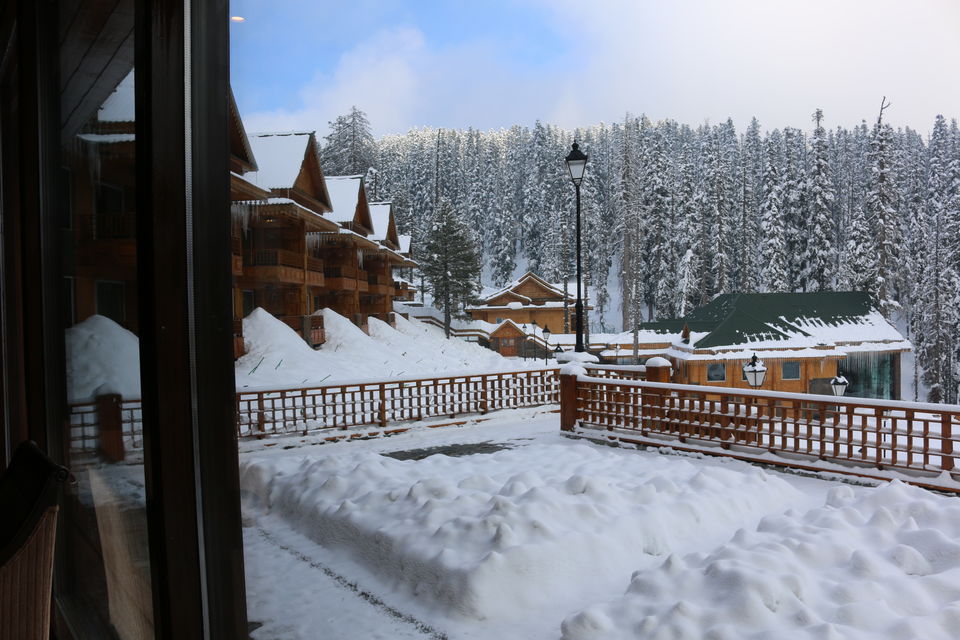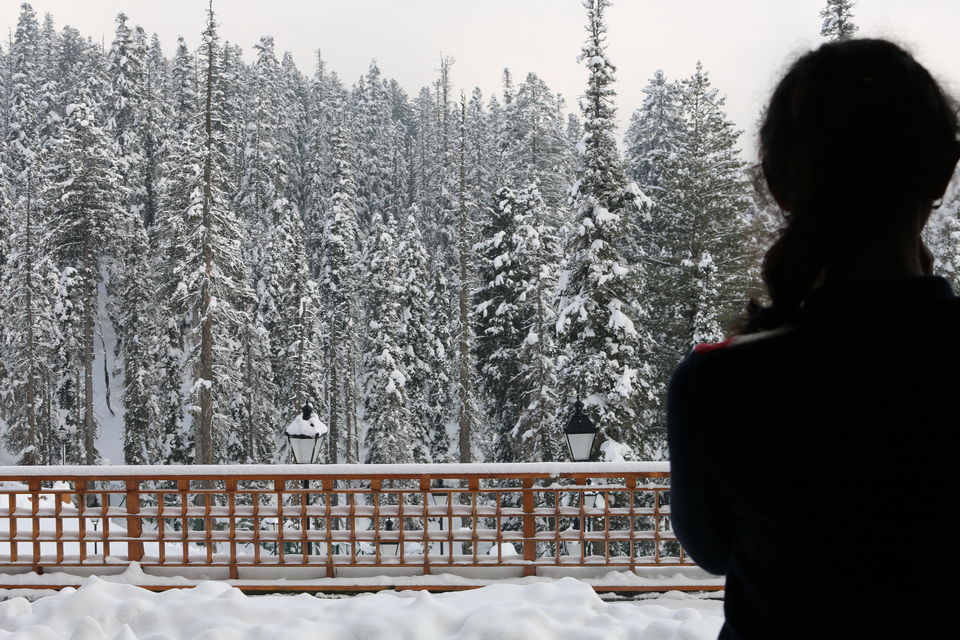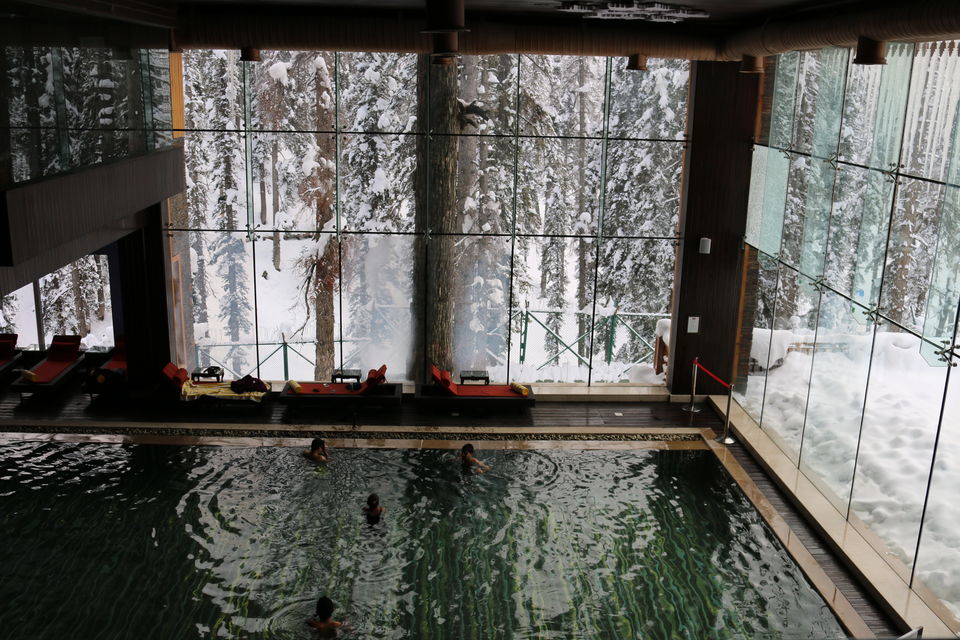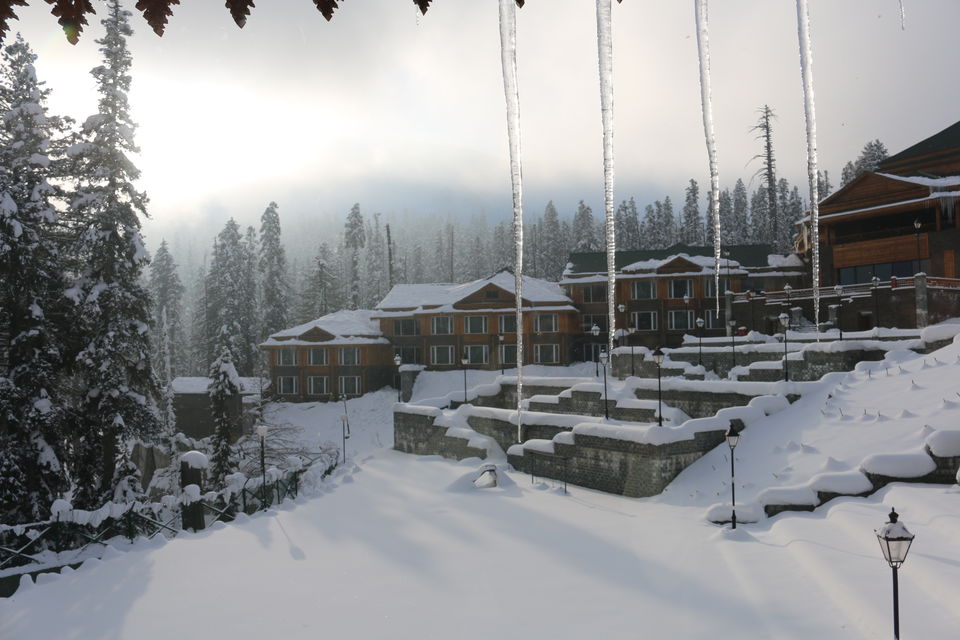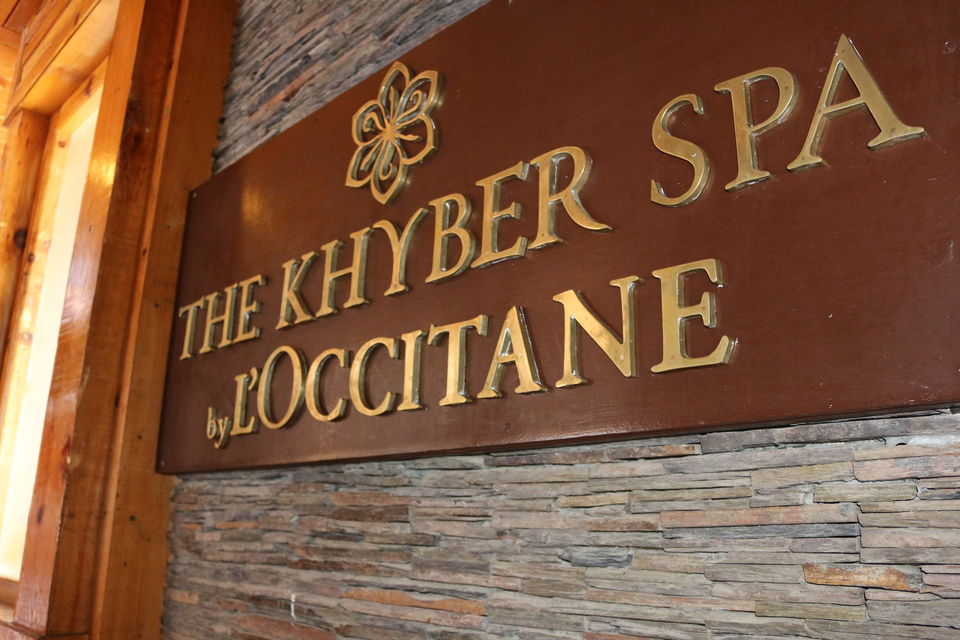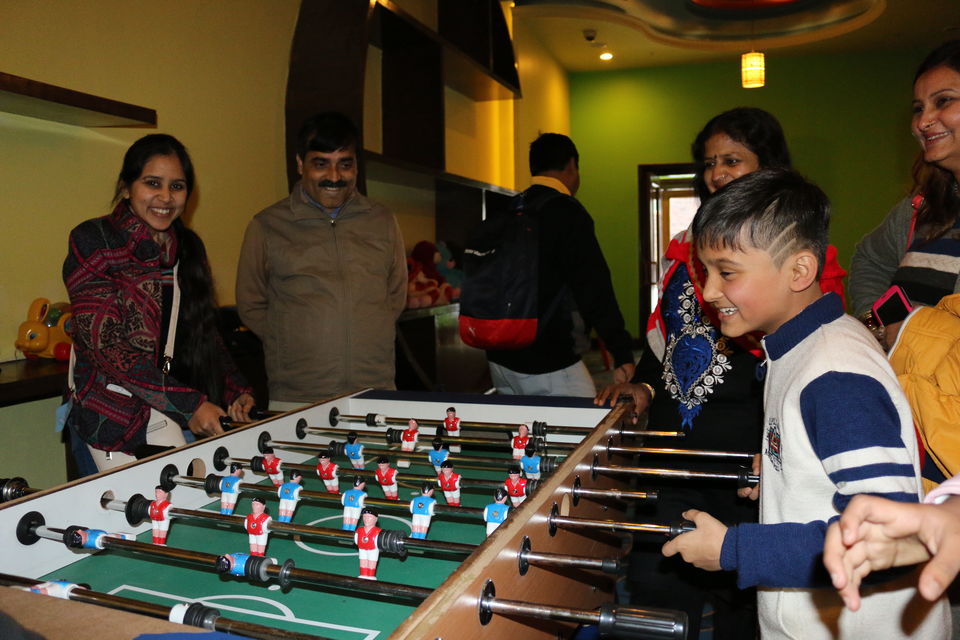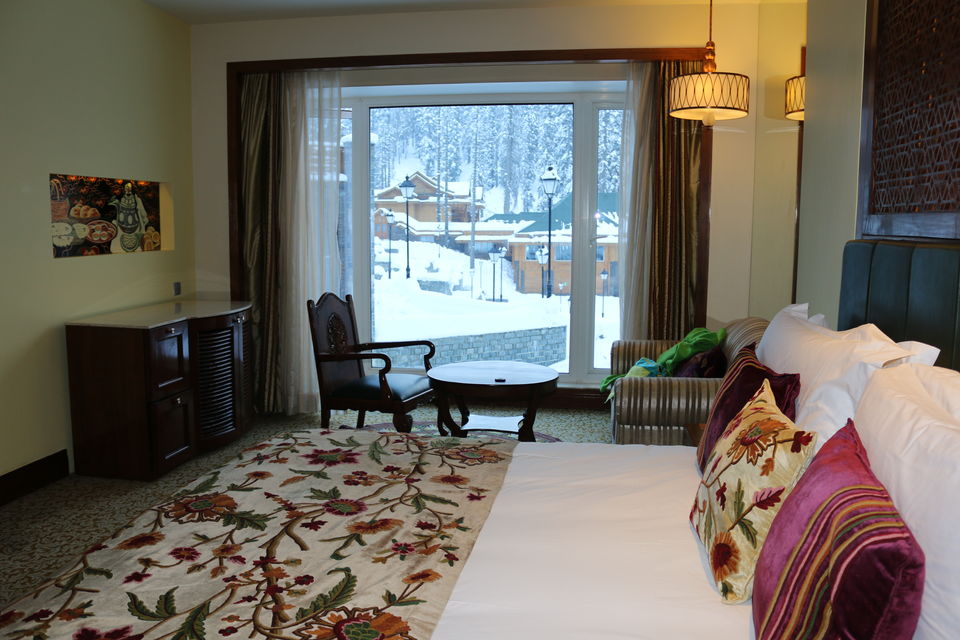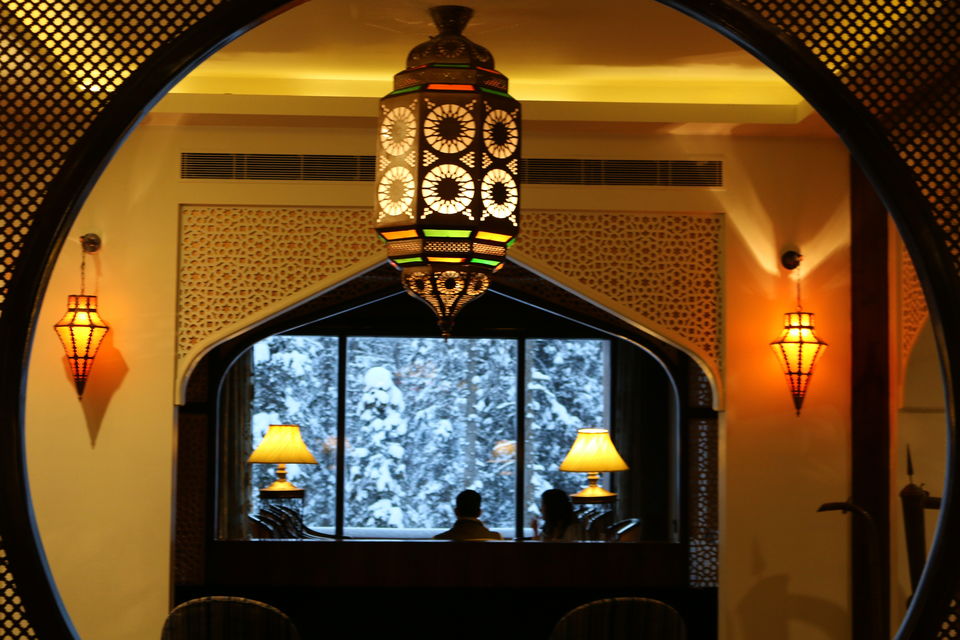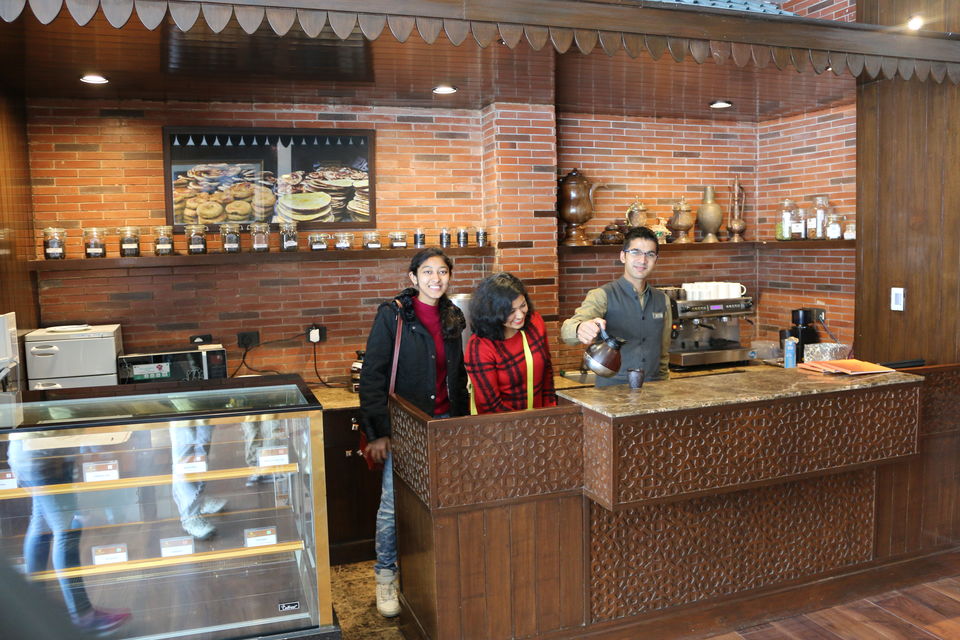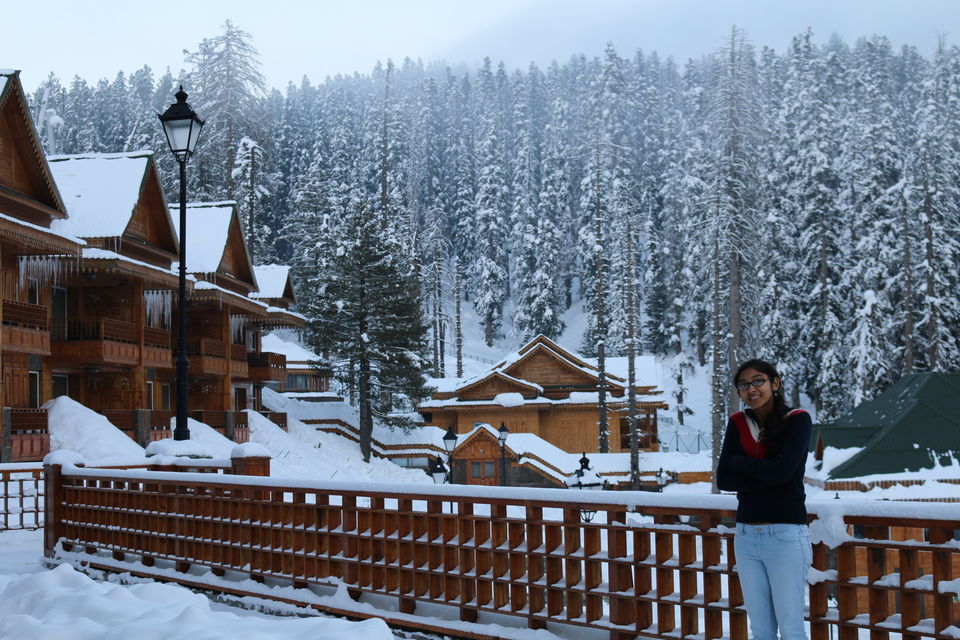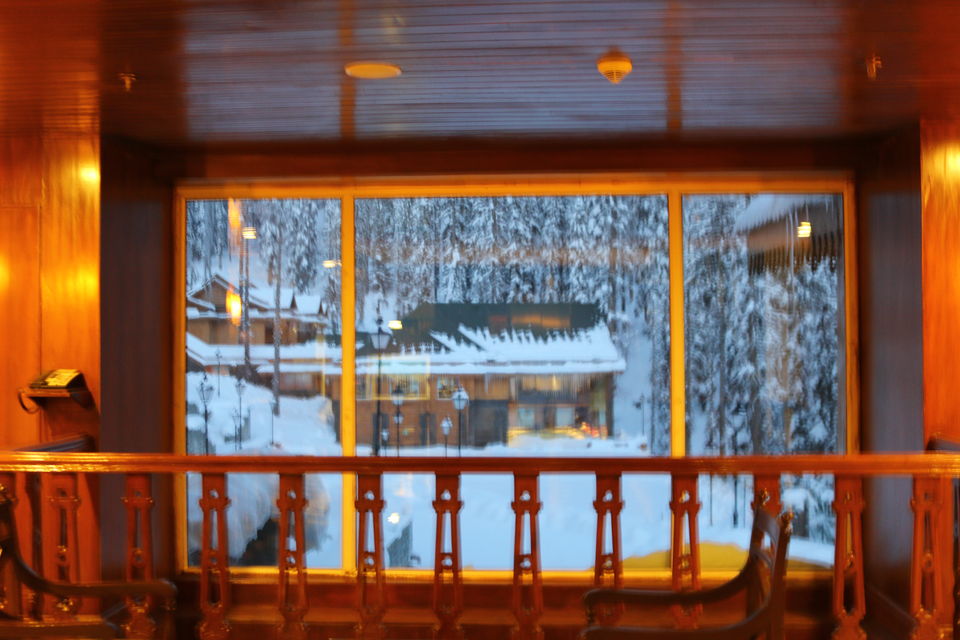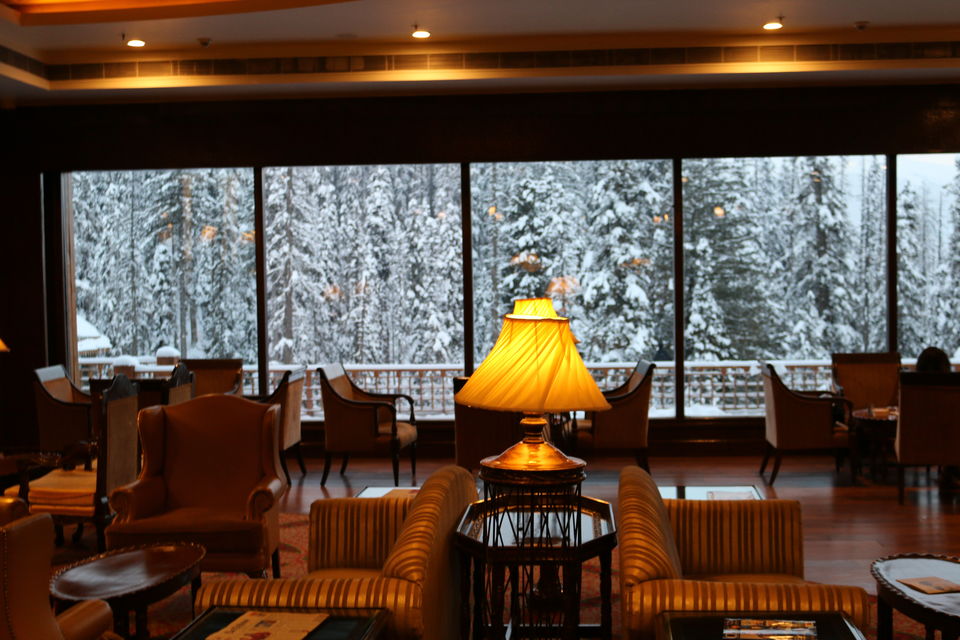 We were in the resort the entire day one. We played games in the playroom and just admired the view.
Khyber gave us the best hospitality ever. We were all very happy with the kind of personalized treatment we got from the entire staff. It is one of the top 10 resorts of Asia and truly deserves it.
Skiing in Gulmarg-
Day 2 was adventure filled one for all of us. We decided to go for the popular adventure sports there. We did Skiing , ATV Bike Riding and Snow Sledging.
It was not just about these sports but the kind of experience we had throughout the day. We could not have had enough of snow capped mountains. The landscapes looked straight out of the fairy tales.
I have been to Switzerland as well, but trust me it could not beat Kashmir in January. The pictures further will definitely proof this.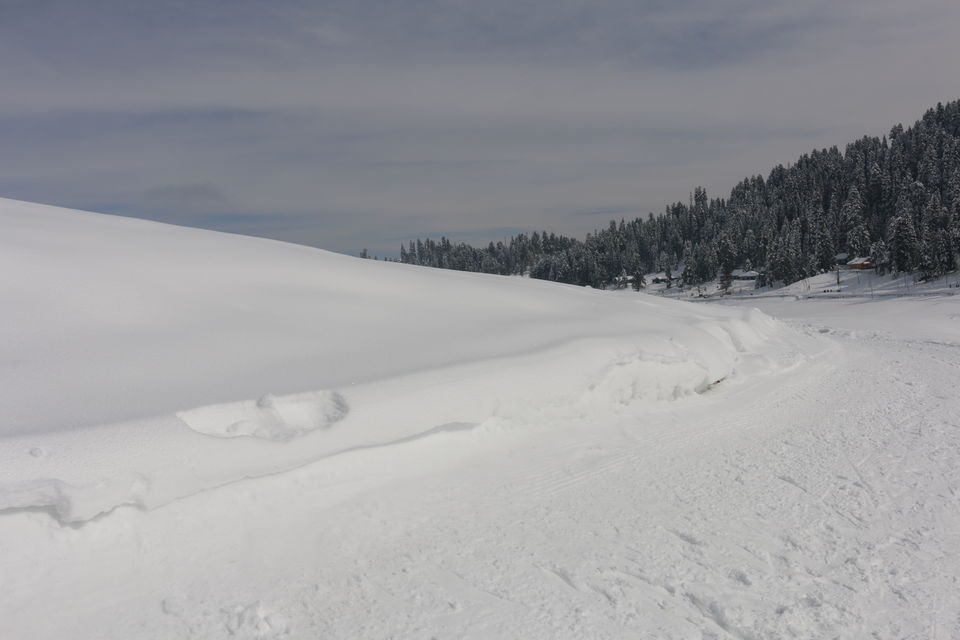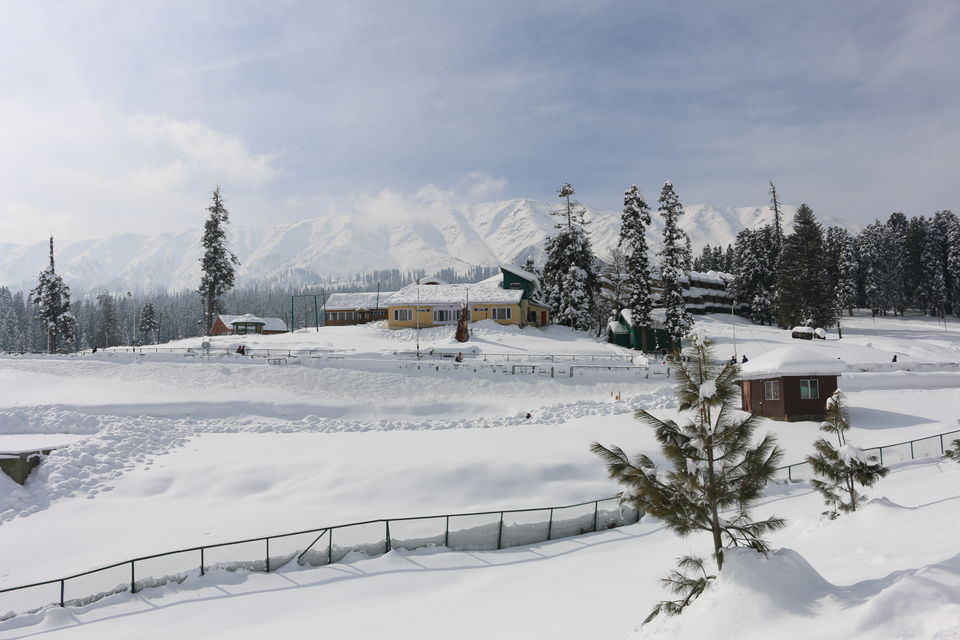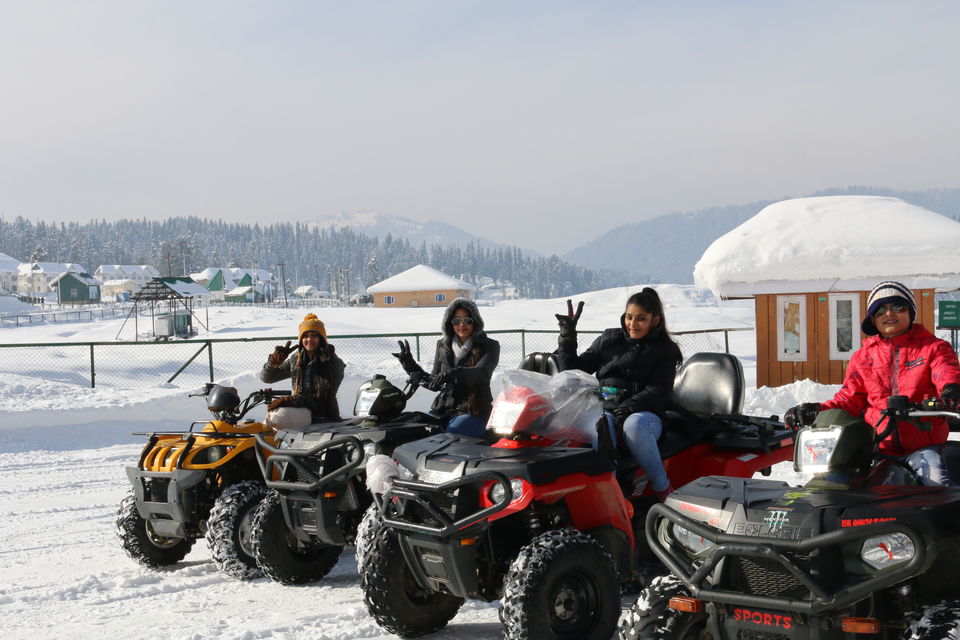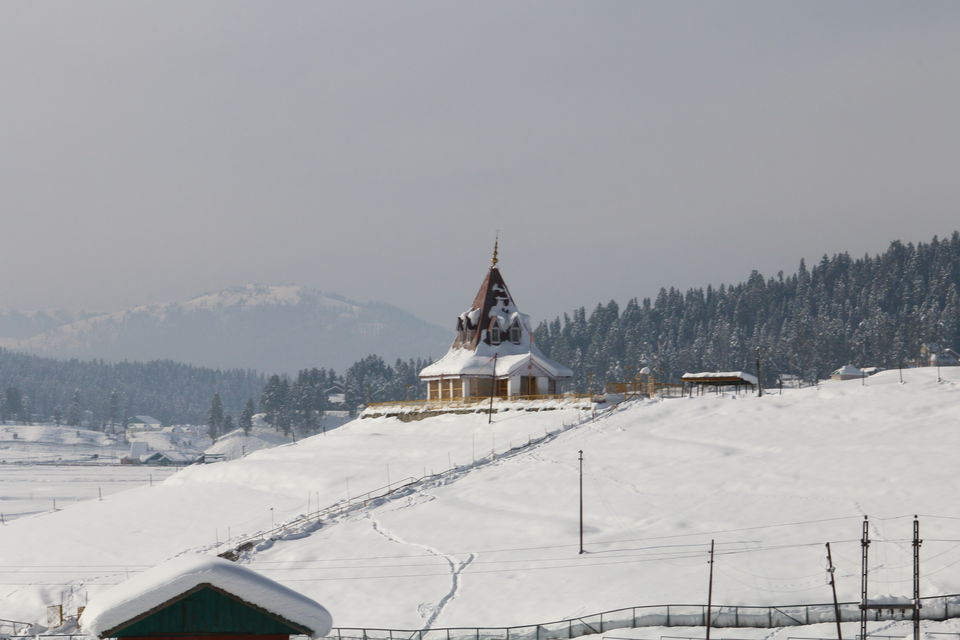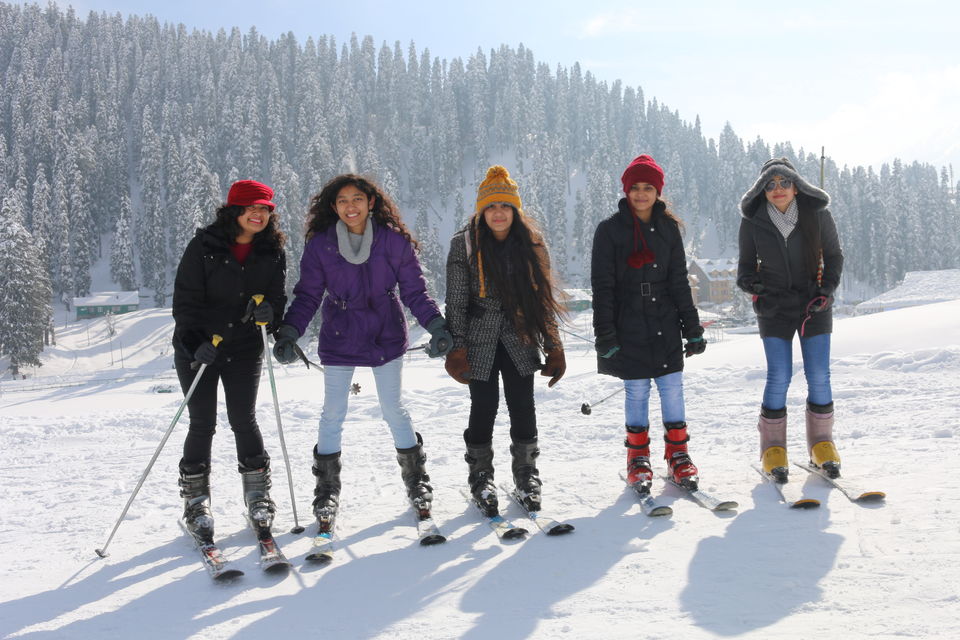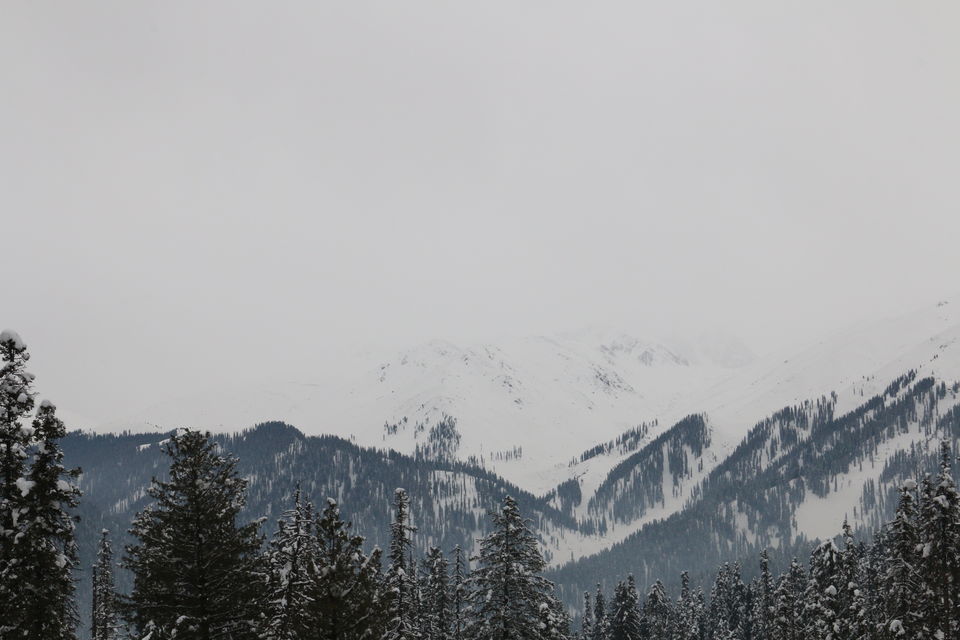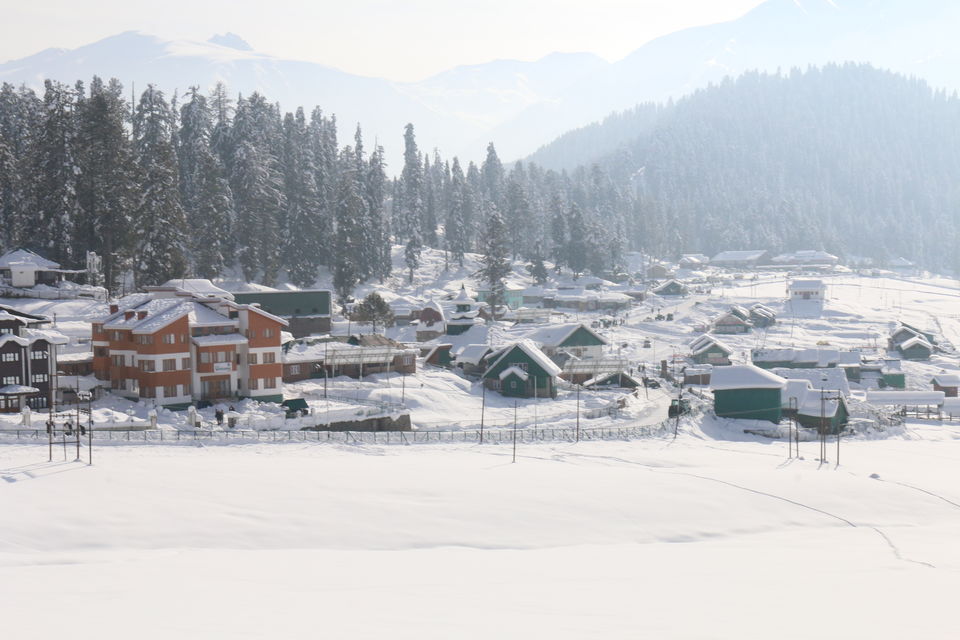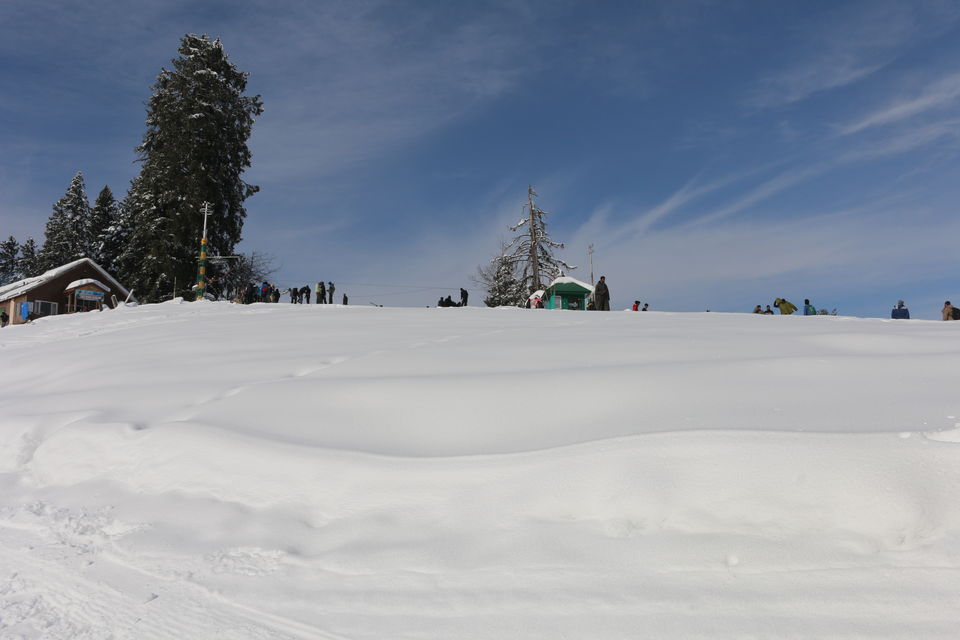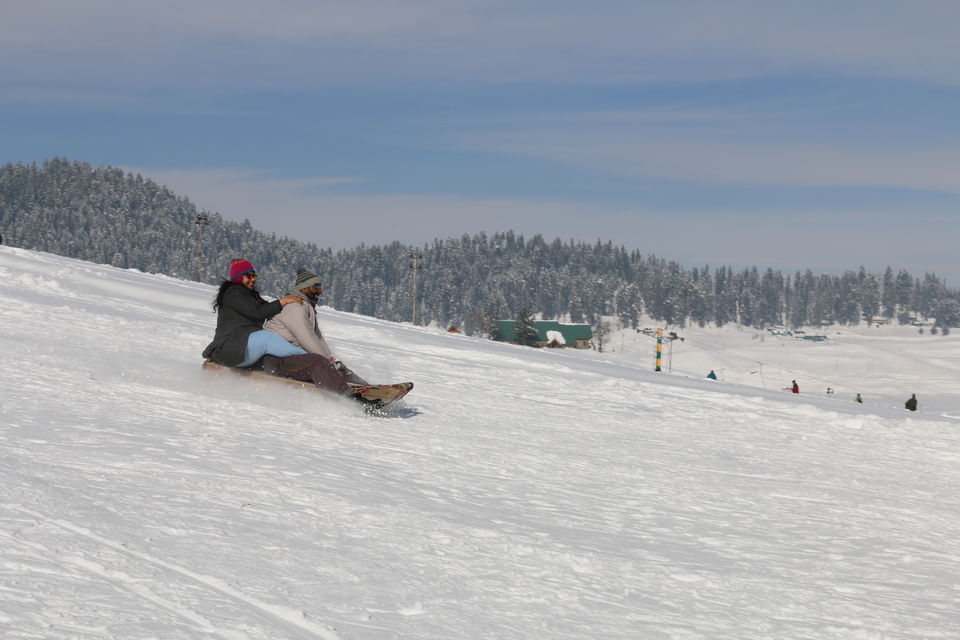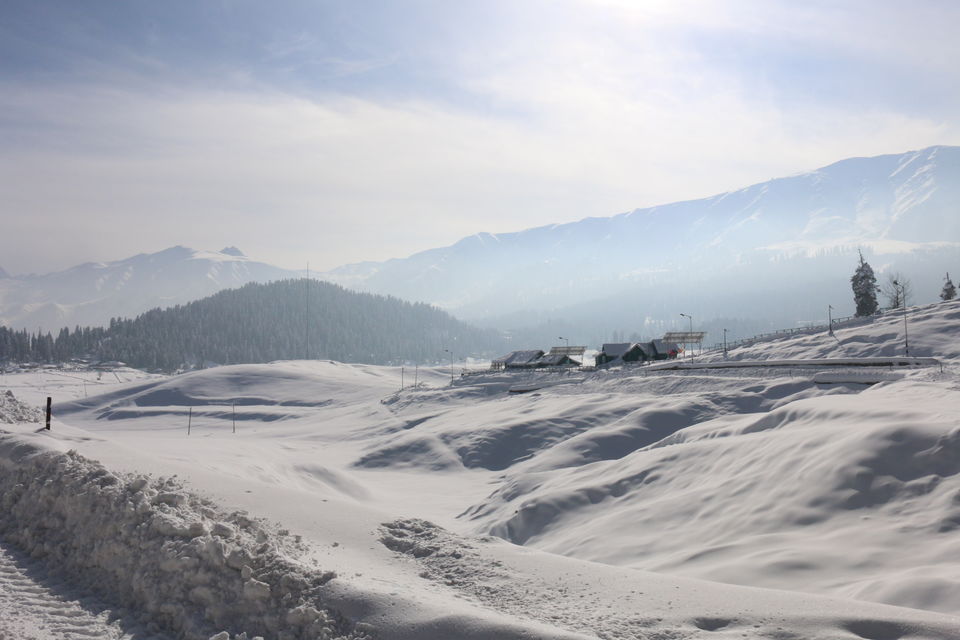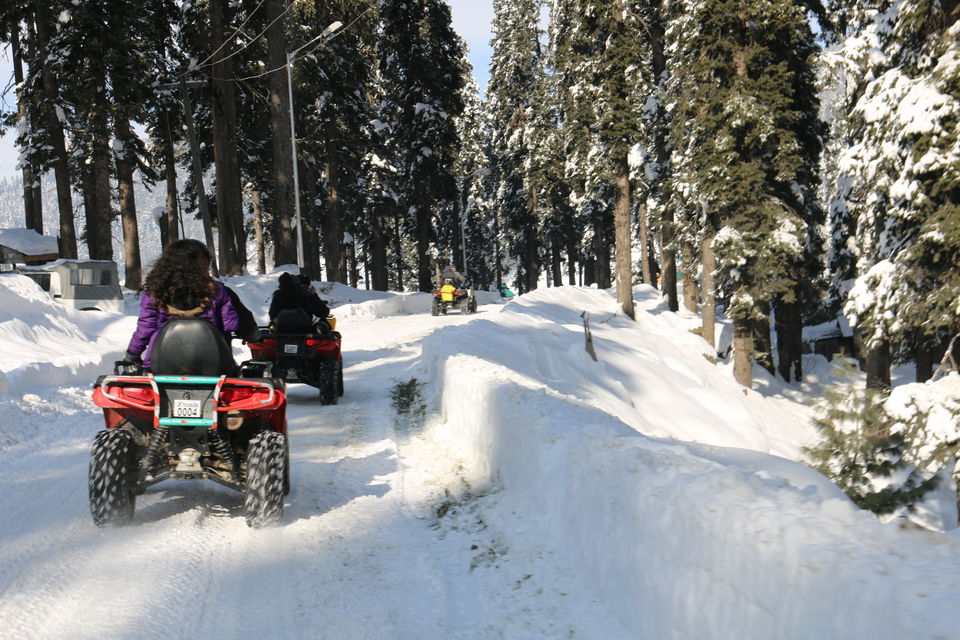 Hence i want to say that Gulmarg is nothing less than a dream.
Vivanta by taj - Srinagar
After saying goodbye to Gulmarg we head towards Srinagar where we had our stay in Vivanta by Taj. It is a property located above and ahead of the Dal Lake and gives the best possible view of the Dal Lake and the entire Srinagar.
We all know that the Taj group can not go wrong with their hospitality thus it does not need any special mention.
They treat you like kings and serve you like one. The have a infinity pool but was not functional because of the snow.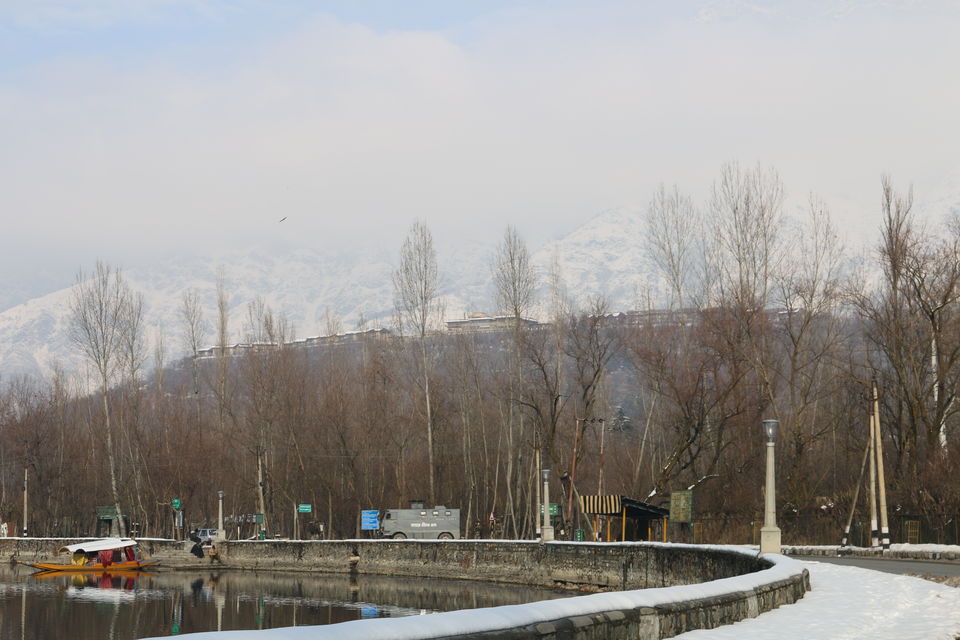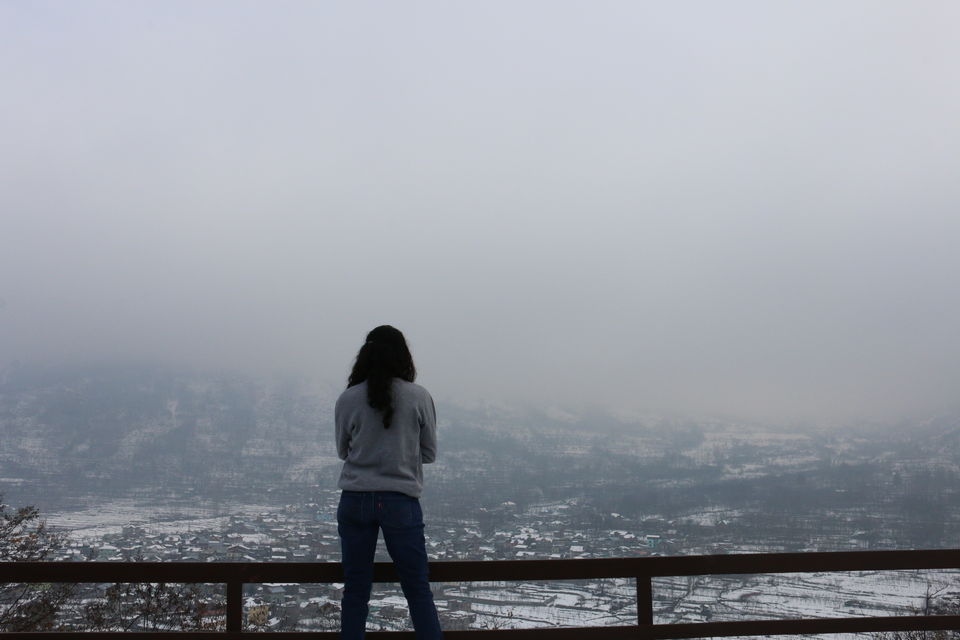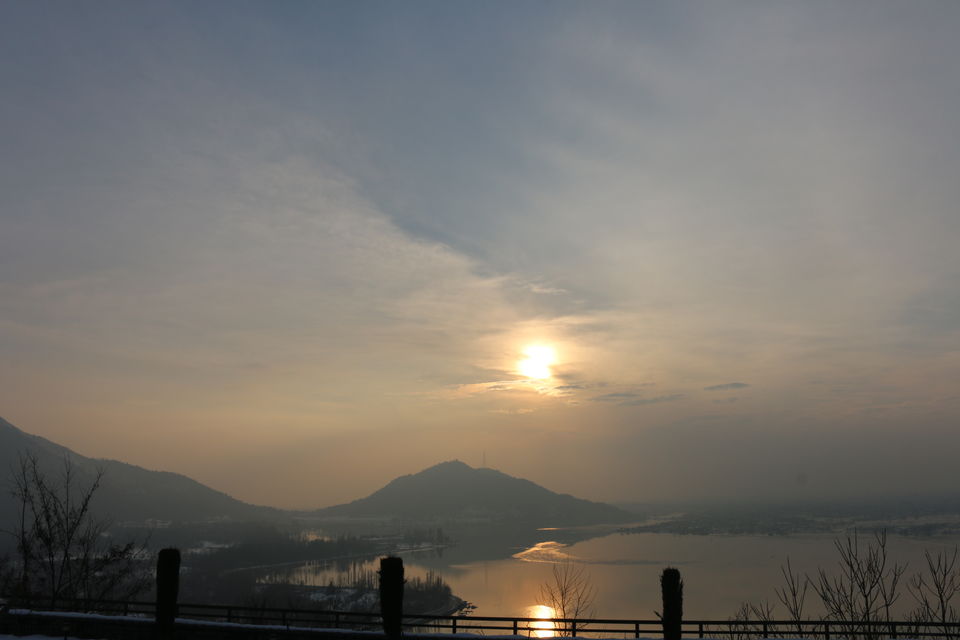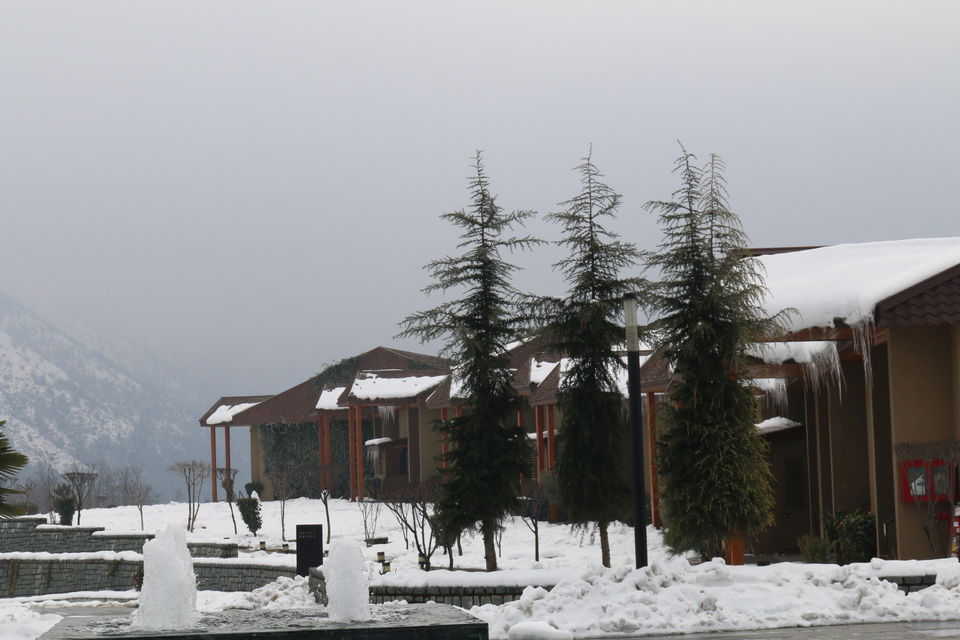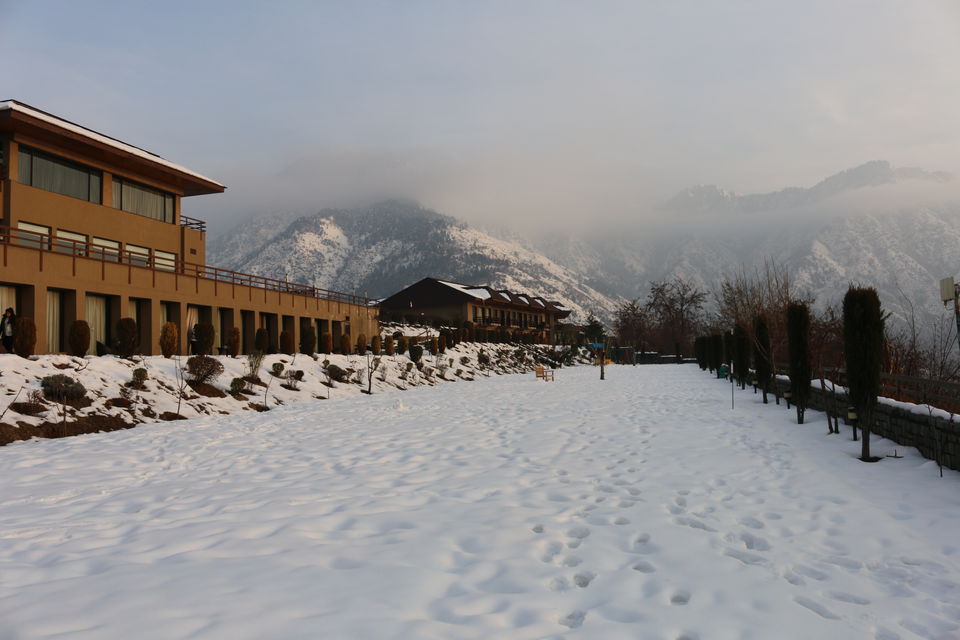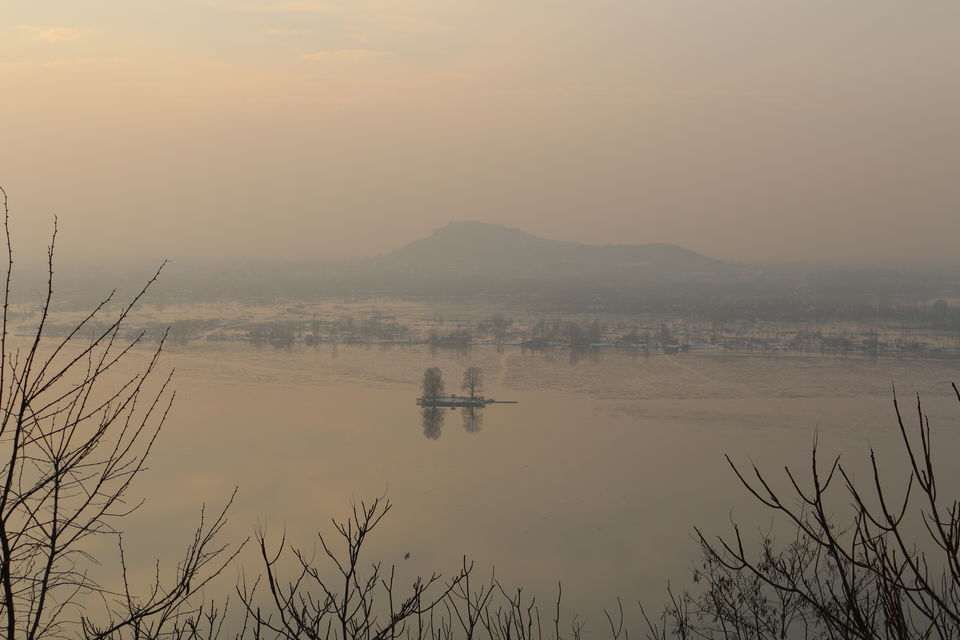 We spent the day at the hotel itself. Ate amazing pakoras and chai and its coffee shop and played games.
Sightseeing and Shopping in Srinagar
Srinagar is famous for its Shankaracharya Temple which is located at top of the city and gives a panoramic view of the city. To reach the temple you have to take a flight of approx 150 steps but once you are up there the view of Jhelum river and entire Srinagar will mesmerize you.It was a temple of 9th century and stands tall and strong. No camera is allowed at the temple to take any picture of that view.
Also Kashmir is a paradise for shopaholics. People who loves handicrafts and articrafts they must definitely save a lot of time to shop in Kashmir.From Pashmina to Paper Mache you get a large variety of such handicrafts.
Shikara Ride in Dal Lake is the most peacful activity you can opt for. But in extreme winters the lake get frozen and shikara ride gets really impossible to do.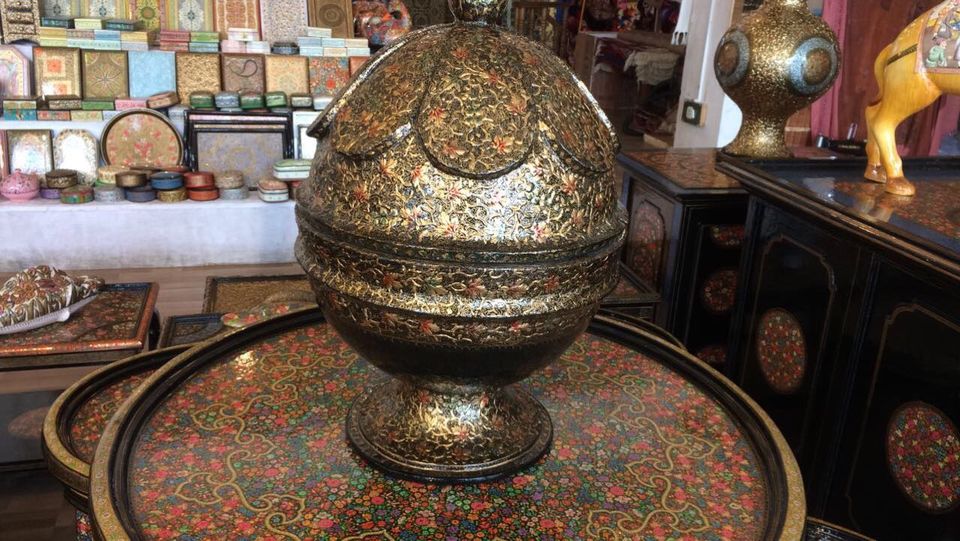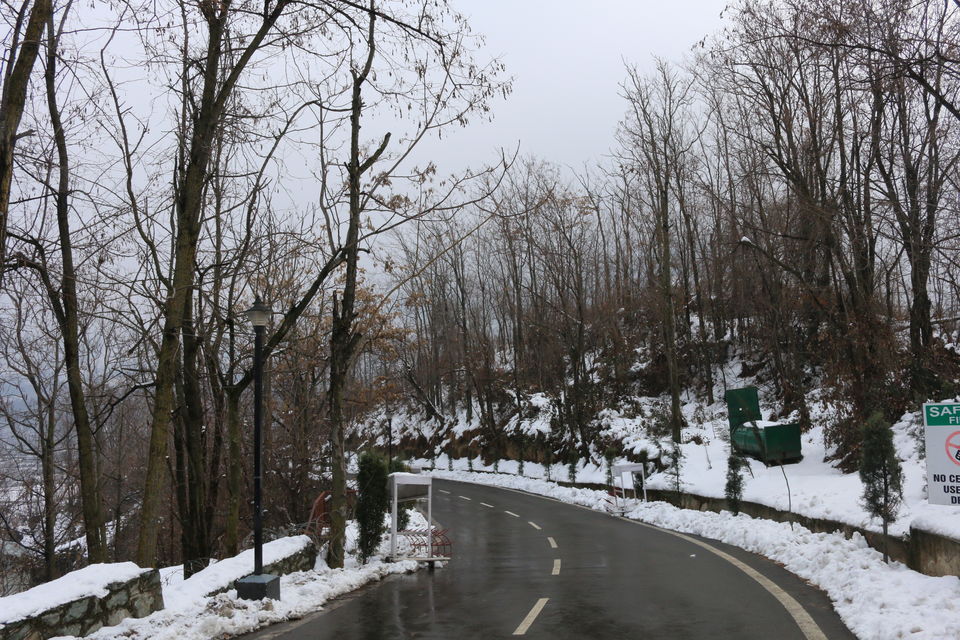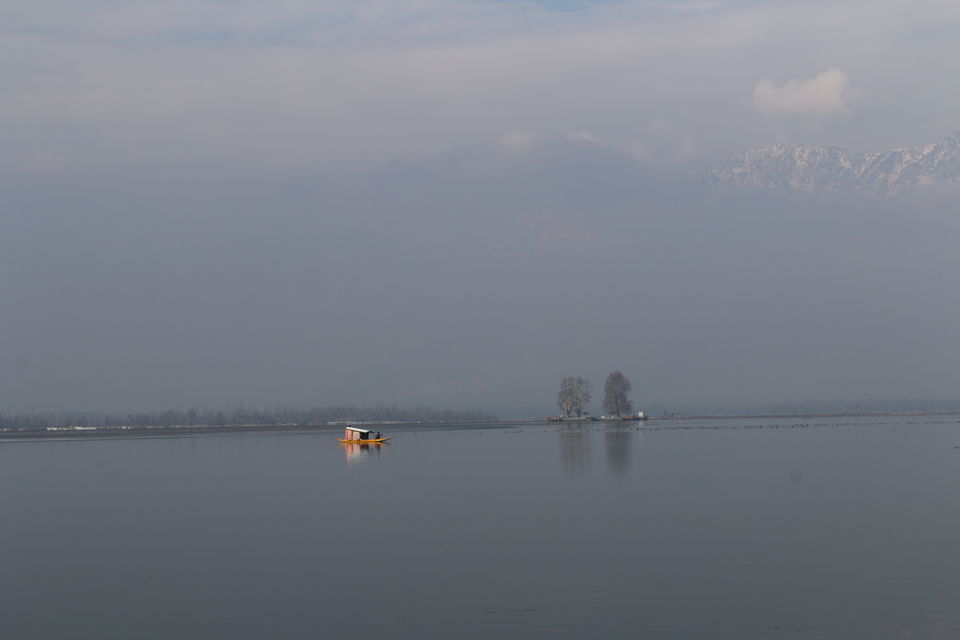 I will never forget these four days in KASHMIR in January. I have been to several countries and places but I always have and will keep coming back to Kashmir.
With a very heavy heart we checked out of the hotel and head towards the airports on the 5th day.
And to make it easier than saying Goodbye: I told Kashmir a Hello in advance for the next time I get to see it.
Trip Costing
Flight ticket cost from Delhi to Srinagar and back-
8000 Rs per person.
Khyber Himalayan Resort-
18000 Rs for a double room for one day
Taj Vivanta -Srinagar-
16000 Rs for a double room for one day
Transport for sightseeing and transfers-
1200 Rs per person per day
Meals Cost-
1000 Rs per person per meal
Total cost per head for 4 days -
50000 Rs
Note: The cost is high because the stay and meals were all in 5 star properties.