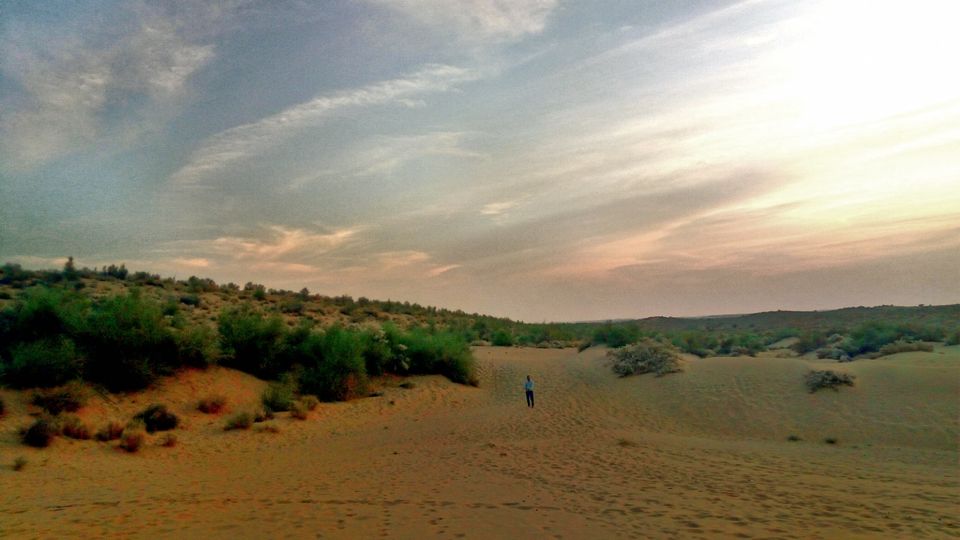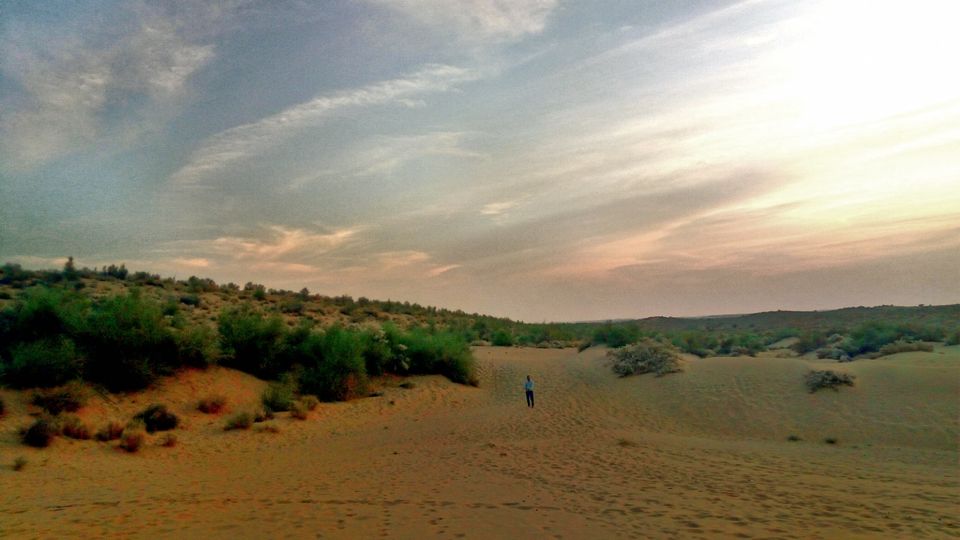 Jaisalmer is barren beauty. I experienced the true mharo Rajasthan in this journey. It is different from places like Jaipur, Udaipur, Bikaner , Alwar to name a few where i had been to. It is less commercialized and very affordable. I recommend a budget travel to this destination so that one can get out of their comfort zone and experience the place in Rajasthani way.
Nature is beautiful in its every form. Let that be Snowy Mountain, rain forest or barren desert. I always wanted to experience the beautiful sunset, sunrise and full moon day in desert. I read somewhere that sand shines like silver here on full moon day and I was all set to witness it.
While many recommend tent stays we opted to sleep under stars. We planned it on full moon day and experience was mesmerizing.We left Jaisalmer city around 3 PM and reached the point to start our camel ride after 45 minutes. As we moved away from hustle and bustle of city there was silence and beauty of dessert started to reveal. We came across small villages of tribes and few resorts. There were huge cactus and very few tress and shrubs here and there. One could gaze the infinite barren land. Colors were so dramatic.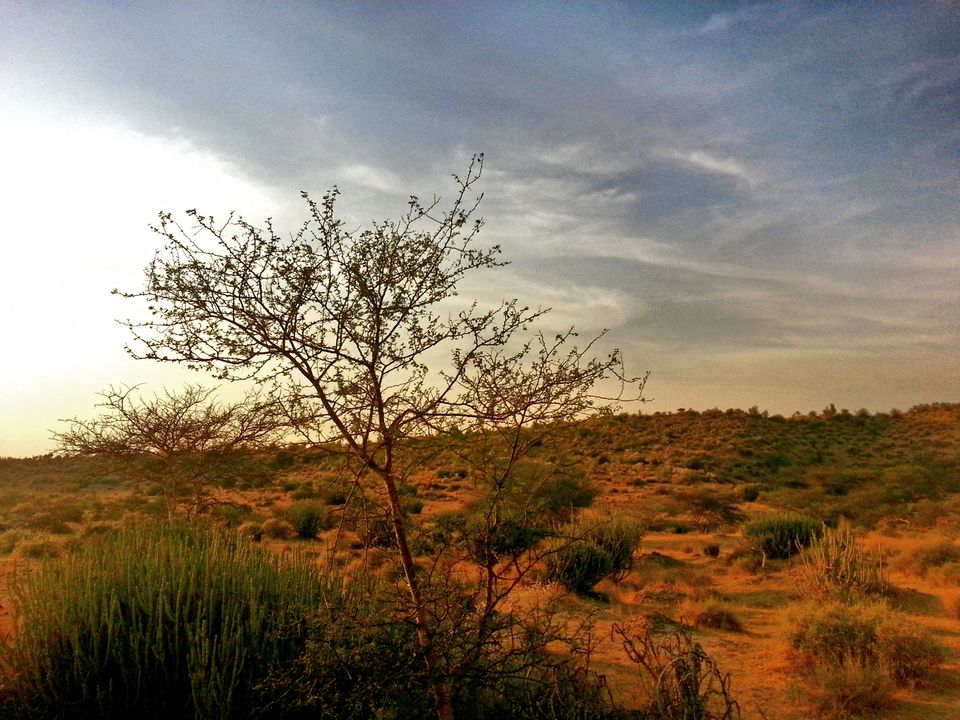 We started our camel safari around 4.15 PM after we packed everything for the overnight stay in dessert.It was my first camel ride.Though I was little uncomfortable and terrified in the beginning I got used to it and moreover I was lost in beauty of this beast. As far as your eyes can follow we could not see any human face.When I encountered the real desert for the first time I was mesmerized by the plain texture and felt like lone ranger.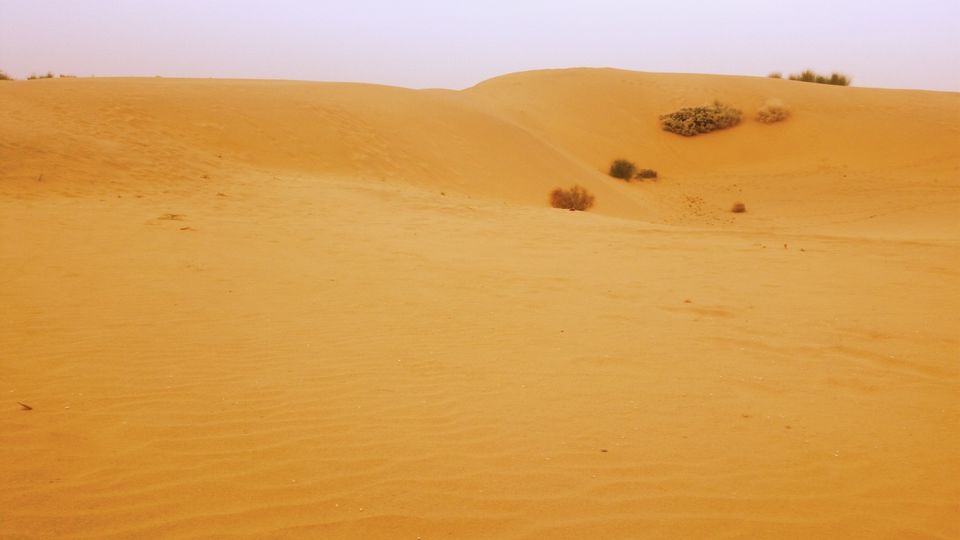 We reached the camping spot and walked to some good heights on dunes to witness sunset. It was such a serene experience nothing like I experienced before. Nature is a great artist. Soulful play of colors was breath taking.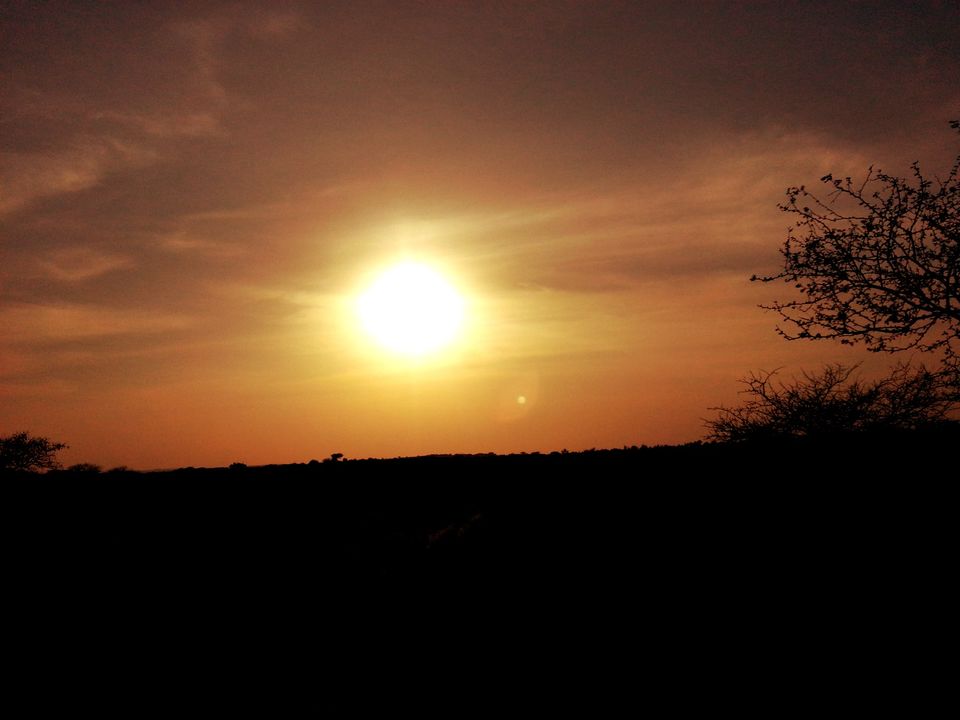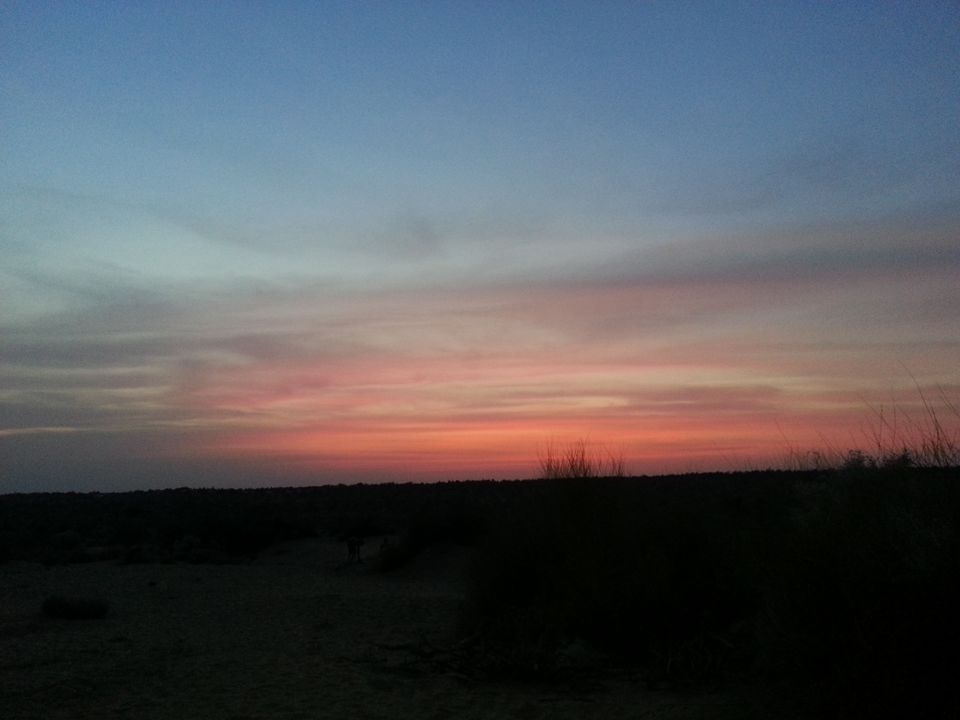 Parallel to sunset we witnessed moon rise. Since it was full moon day, bright moon was rising. We never felt the lack of light. There was absolute silence and pleasant whistle of wind. We were at absolute peace.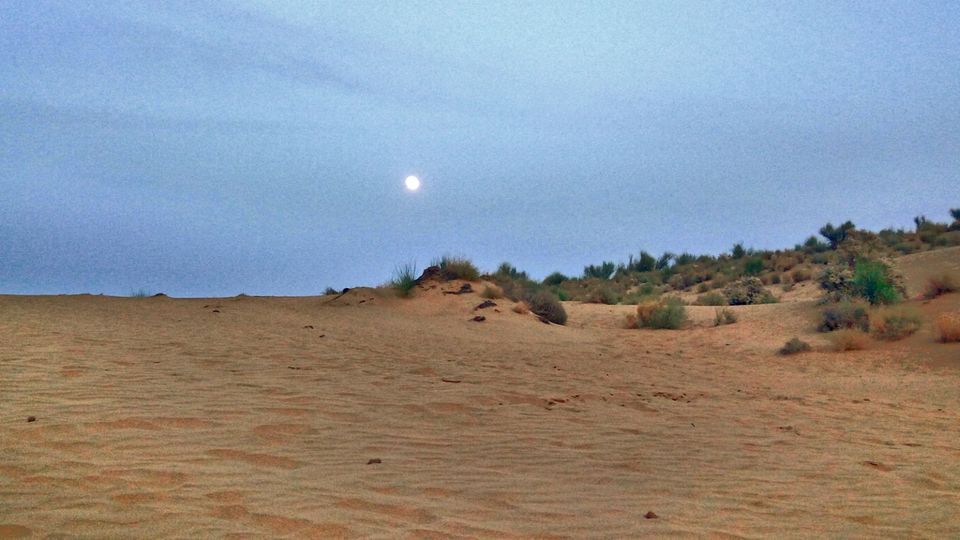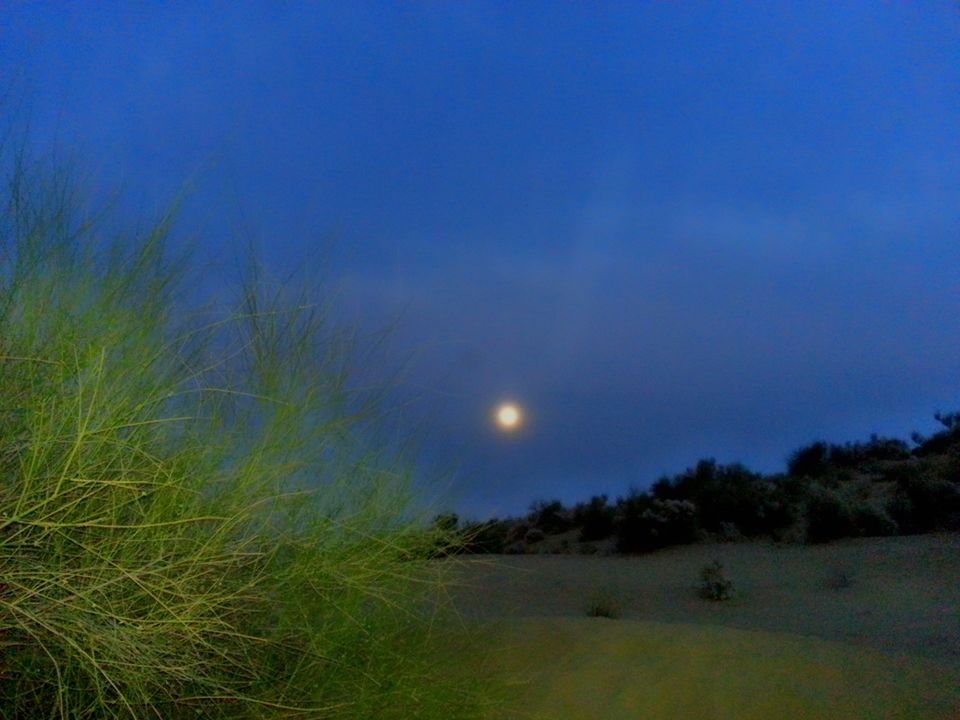 We cooked under sky.Our guide Raju sang marwari songs,told us stories and information about forts and tribal culture. Then we slept under stars. It was bright and full of stars. Night was little chill in dessert. I kept alarm to witness sunrise and fell asleep.
It was little cloudy in the morning so sunrise was different than i imagined but not disappointing. colorful sky, chirping birds, sound of wind.., i absorbed everything as much as i can. It was completely different experience for someone who live in metro city.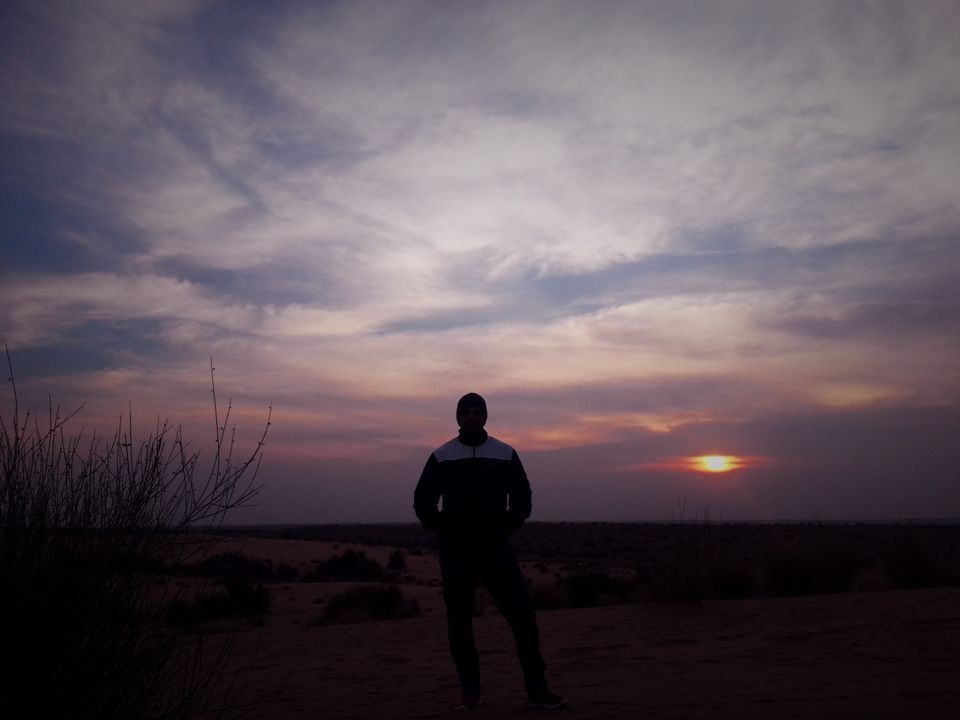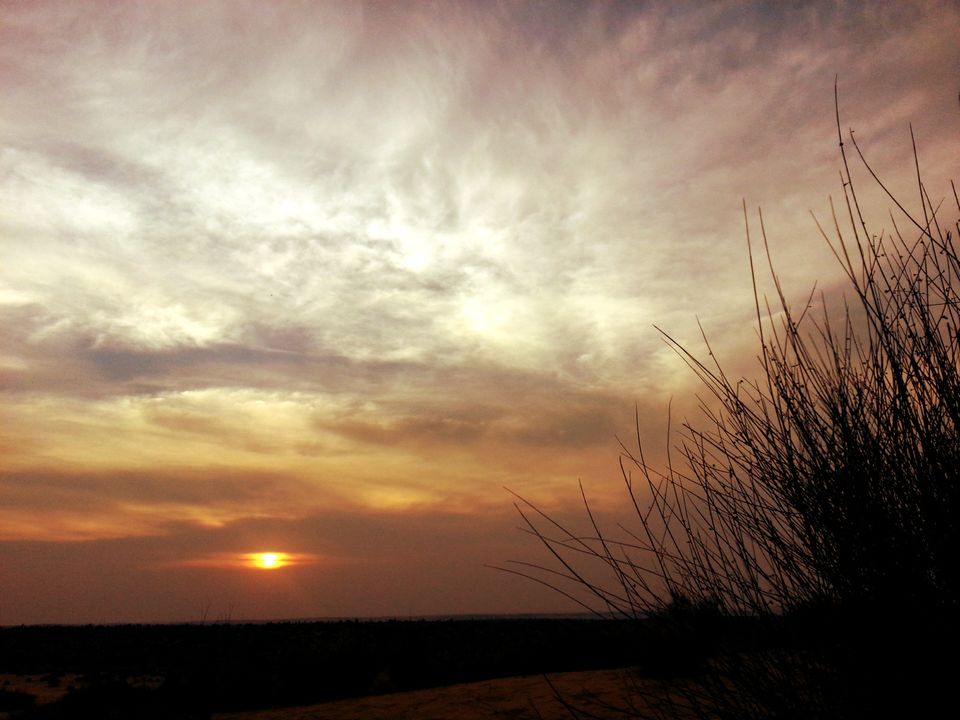 We went for long walk then had our breakfast. Our guide packed all the luggage and camels were ready for our return journey.With soul filled with nature beauty and unique experience of sleeping gazing full moon and stars we left the Thar dessert.This journey is going to be cherished forever. It filled our heart, soul and every moment was so special. The mindfulness experienced in the silence of desert is very special for people like us who live in metro city like Delhi. With re energized me I left the city with bundle of emotions.