Haridwar is a small peaceful town known as the destination for as the gateway to the mighty Himalayas, and located on the banks of the river Ganga.Haridwar forms one of the four important pilgrimage destinations in India, where the Kumbha Mela is held every three years on a rotation basis. It is also the gateway to the Chardhams of Uttarakhand, which will take you around the temples of Gangadwara, Kushwart, Bilwa Tirtha and Neel Parvat.
A major draw here is the Ganga Arati held every day at dawn and dusk, amongst the chanting of prayers by the priests and the waving of the huge arati lamps. The devotees join them and float small diyas into the Ganga as a mark of respect and the sight is beyond description.
Start Point: Delhi
Destination: Haridwar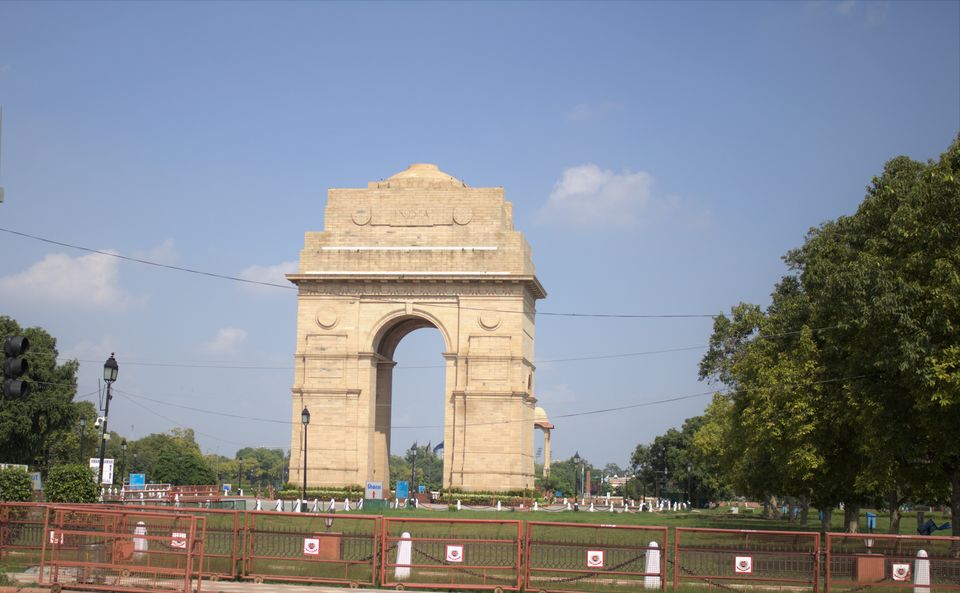 How To Reach
1.By Air:
Jolly Grant Airport is the nearest airport which is at a distance of 21 km. The airport receives flights from across the country and regularly from Delhi.
2.By Train: The Haridwar Railway Station is well connected by rails and receives trains from all across the country.
3. By Road: Haridwar is well connected by roads like other destinations in the state of Uttarkhand. There are regular buses which ply from New Delhi, Meerut and Kashmir Gate.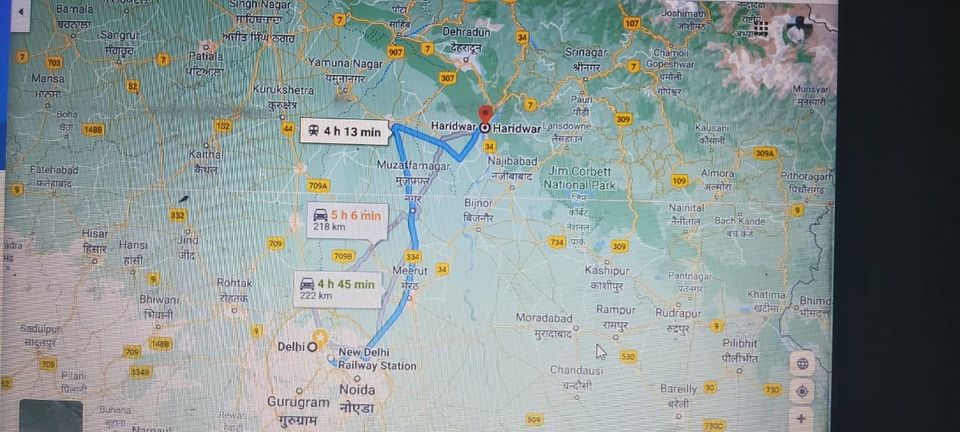 Route 1:
New Delhi - Meerut - Muzaffarnagar - Roorkee - Haridwar - via NH 334 Route
Route 2:
New Delhi - Hapur - Chandpur - Najibabad - Haridwar via NH 9.
For those who opt to drive down Route 1 it would take you around 4 h to reach Haridwar via NH 334. Shrike is at a distance of 235 km from New Delhi. On this route, the road takes you through some of the prominent places like Meerut and Muzaffarnagar. The roads are in pretty good shape which enable you to cover the distance within no tim.
Short Stops At Meerut And Haridwar :-
If you are driving down Route 1, Meerut could be considered as an ideal stopover for a quick filling breakfast at one of the Punjabi dhabas which would offer you some delicious parathas. After which one could proceed towards Haridwar.
As you reach the holy city of Haridwar, one can stop over for lunch here and also visit a few ghats and the famous temples here. One can also take a stroll through the Moti Bazaar, which has ample places for one to shop as well as eat. It is one of the holiest places in the country and witnesses a large number of pilgrims who come here to wash away their sins and seek blessings. It is also a place chosen by many people to perform the last rites of their departed loved ones.
It is a year-round destination, but if you are looking forward , then mid September to April is the best time to visit.