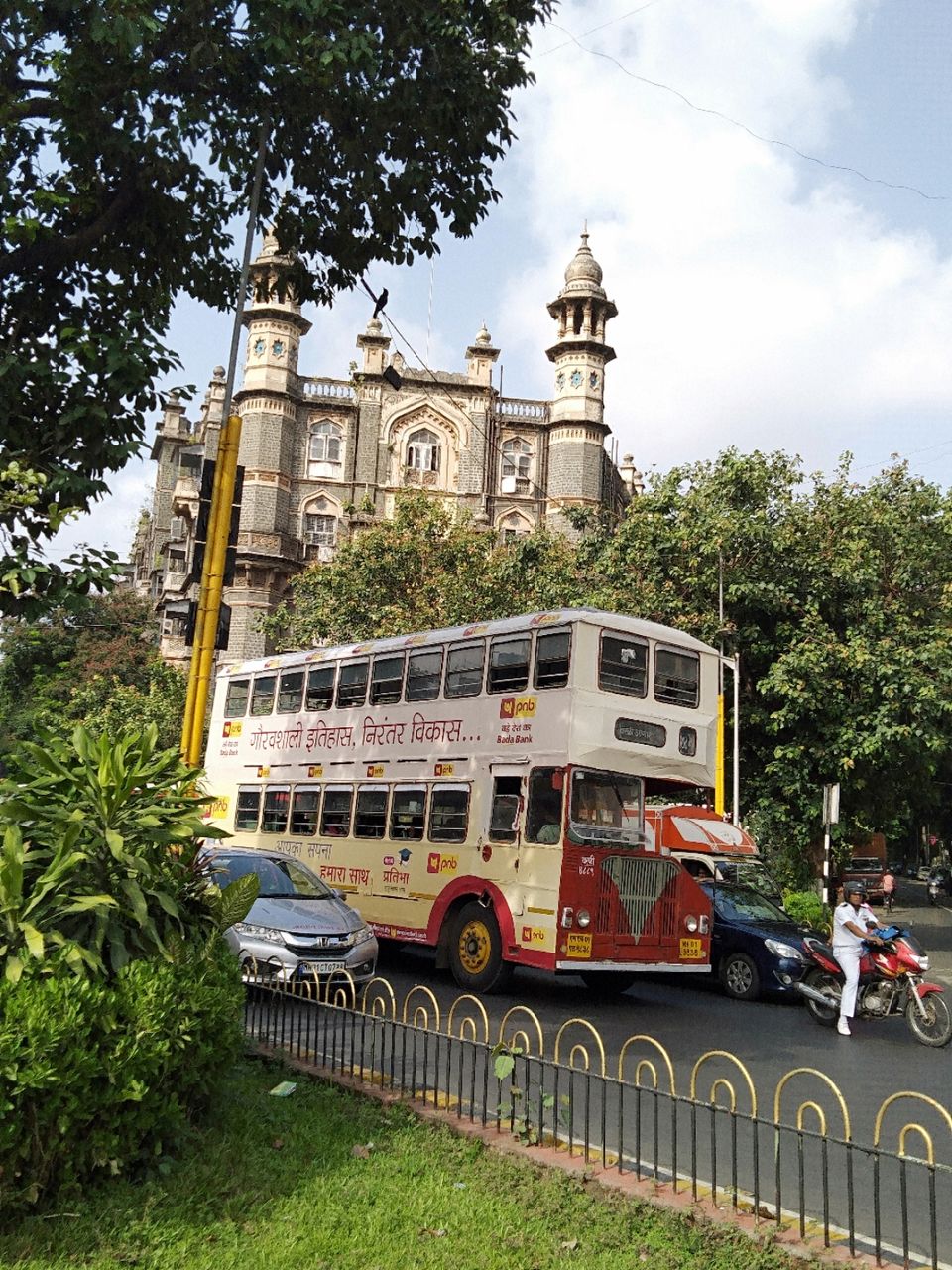 6:10 pm, the trains arrives on Thivim railway station, Goa ( I was in Goa previously). For others travelling I would suggest booking flights to Mumbai, if you book them early enough they are pretty cheap. Otherwise, opting for trains are second. What Goa locals do is they book buses as well, train and buses usually take equal time.
Back to 6:10pm at Thivim junction, I am not finished with flashbacks of Diane and my 7 day coaching course+ trip to Goa. Had to go anyway, So be it. The train took 12 hours and I reached CST, Mumbai at 6:30 in the morning.
I'm a fan of walking, so I start making my way to Marine drive. Can I just say, the architecture in Mumbai is amazing. It's like walking in C.P ( Delhi) all around, I was just clicking photos all the time.
I reached Marine drive in 20 mins, you won't even know about it if you're visiting for the first time. But if you're not a fan of walking you can easily rent scooty nearby CST to explore Mumbai.
I met with a group of joggers there, they were good to talk to. They were amidst a 100 people out there to just jog and see the view. Hah the view, the fact that I just sat there for 2 and half hour there should tell how beautiful was it see the never ending sea, the perfectly formed rocks just where I was sitting and to treat my senses with the washing up of waves and amazing wind.
I recommend you to put your headphones on and listen to exactly this song - Udaan talakh hai, from the movie Udaan. Lemme know how you felt, cuz I achieved my inner peace there and then. Ever since that day, I've not worried about a single thing in life.
I started walking again not wanting to leave, making my way to Gateway of India.
Quick tip: If you're planning a short trip you should follow exactly what I did cuz every destination was at walkable distance from CS train station.
'Once you scar something, it never recovers'
Exactly my thoughts when I spent half an hour just imagining what atrocity the Taj palace went through in Nov 2008. I opened up YouTube to watch the video of the attack again, studied everything how the brave cops gave their lives in the encounter. Just unimaginable for ordinary travelers like me.
I made my way to Leopold Cafe, yes 'That' cafe. The security guard checked whole of my two bags, just reminds the terror they must have seeen.
The food was great, just not the cold coffee. I was looking at the walls and the marks of a struggle were still there. I didn't know I was sitting next to the shattered glass box which has bullet holes in it. Felt so deafening to imagine the shootout here.
I didn't have any destination left so I spent one hour roaming around the streets admiring the architecture.
Well, then I reached Cooperage stadium where I had to report for my post graduate diploma in Football Management convocation.
Unexpectedly I won the Gold medal.
I took a cab at 7 pm and talked to the driver who was actually from Delhi. Great guy, I took the Vistara flight from the airport and reached home nearly 4 am.
Best takeway from the trip ?
If you're traveling somewhere for the first time and not tired, spend most of your time walking around the streets. You'll actually feel like you have experienced something, more than just visiting destinations.
See you again !