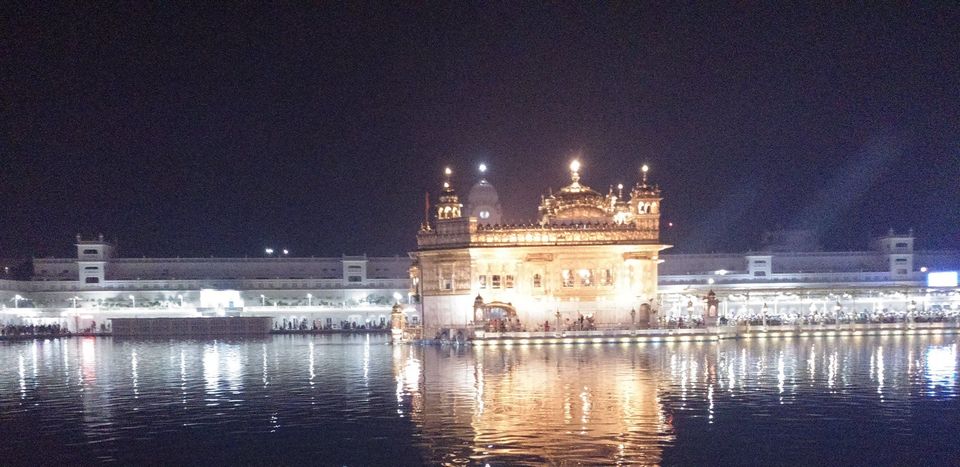 Coincidentally getting a long weekend after completing your project and not going on a trip is a sin!!! It becomes difficult to convince your parents to go on a trip if there is no other girl in the group (and now I go on solo trips ;-) ), therefore, my mission was to find a girl to accompany us. As it is a norm for people working in NCR to go to their hometown for holidays, it was difficult for us to find any. By a sheer coincidence, one of our friends got a call from his cousin and we just asked her to come along. She along with her friend was ready to come but only on a condition that we convince their parents. These girls are either missing from or not tagged in our photos.
We started from Gurgaon by metro for ISBT. Long weekend means one would find Delhi metro to be overly over-crowded and delayed because of technical reasons. Experiencing both, we reached just in time at the bus station. However, other two girls could not reach on time and we missed our bus. We got tickets for a fully-packed Haryana roadways bus for Chandigarh that started at around 12 am and were offered seats by other passengers. After reaching Chandigarh, we had some time before boarding the train for Amritsar. We roamed around and found roads to be pretty clean and safe in those wee hours.
After reaching Amritsar, we took a room, changed and got ready for the day. The first stop was Wagah border. Bollywood movies such as Veer Zaara and Bajrangi Bhaijaan trigger trains of thoughts on India-Pakistan issue among Indians and we assume masses of Pakistan share the mutual feeling. Eager to see India-Pakistan border ceremony, we reached the venue way ahead of the scheduled time. The venue was jam packed but people were adjusting enough to not push others and share their space with others. Because you would almost touch Pakistan, your mobile network will stop working, but the procession will be so intriguing that you won't require your smartphones during that one hour. Watching Indian and Pakistani armed men meeting at the border and shaking hands stimulate a brotherhood feeling despite our gory history.
We then headed towards Harminder Sahib or the Golden Temple. The tranquility one experiences in a Gurudwara (the place of worship for Sikhs) cannot be experienced at any other place. So, do not simply visit the shrine for karah prasad, sit there and forget about all your worries and immerse yourself in the quiet. If time permits, do the Seva i.e. a way to serve others for free by performing activities such as serving food, cleaning floors, etc. One thing that can be assured is you may never find such delectable karah prasad anywhere. Generally, halwa (a sweetmeat) is prepared by people at their homes using similar ingredients and following a similar recipe but they fail to achieve that divine taste. It is believed that such yummy halwa can only be found in Gurudwaras.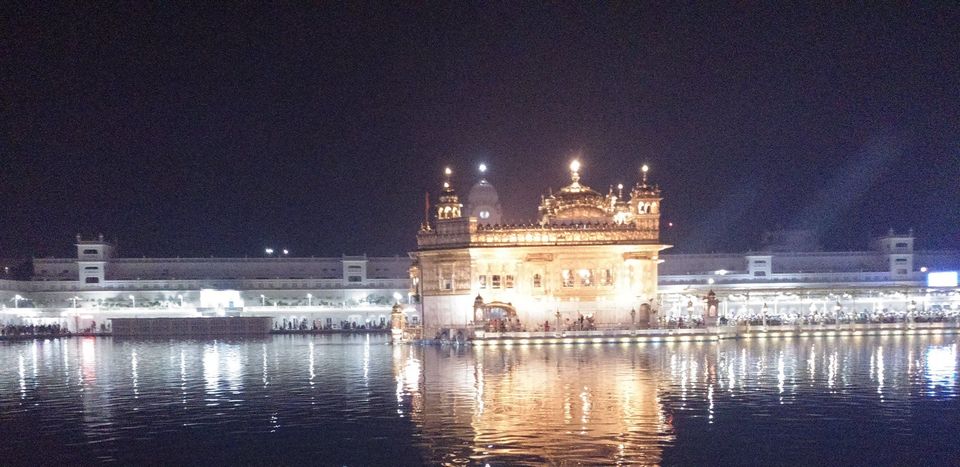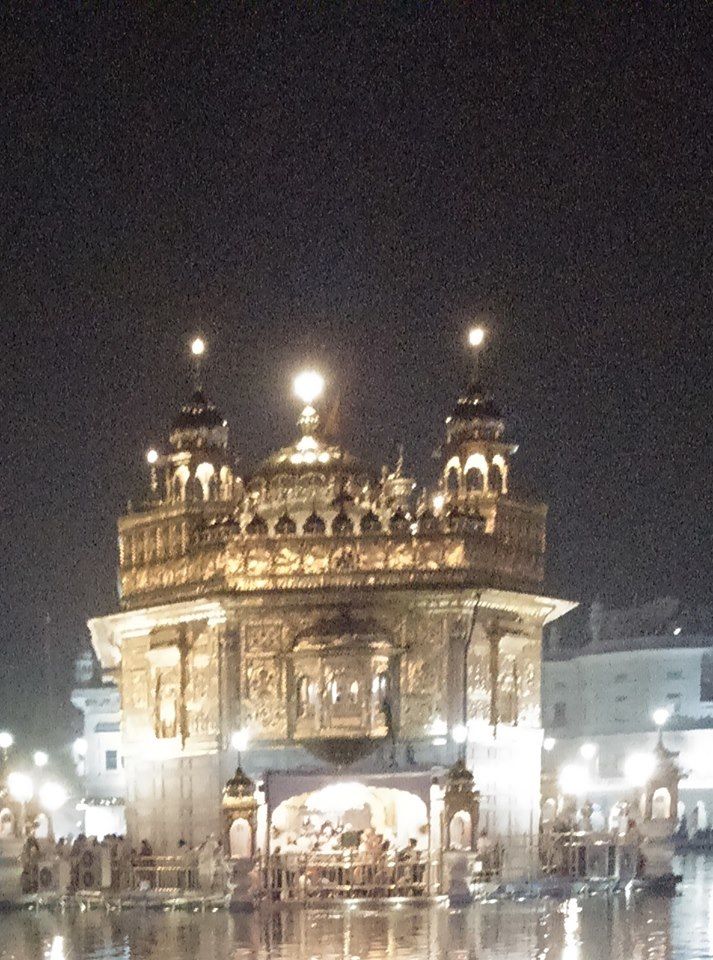 We headed towards Khajjiar. One can do activities such as zorbing, paragliding and horse riding apart from enjoying the nature. Few of us did zorbing while others horse riding. After spending a few hours, we left the place. Though the place is called the mini Switzerland of India, it failed to impress me because I didn't find anything awe-inspiring. It can be a part of your to-visit list, especially for those who wish to visit picnic-like places to sit and relax, but don't expect much out of this place.
Later, we went to a park like place, the name of which I can't remember. It was a garden full of flowers and peace. After spending a little time there, we went to Dainkund peak. It was a little late for us to reach the summit, so we came back from midway. Though we were unable to see the view from the peak, whatever we saw from the mid point was amazing. The next stop was Panjpulla. It was getting dark, so we couldn't enjoy that spot too. We had food and went back to hotel.
Next morning, we went to Panjpulla again to click a few photographs and then headed towards Chamera lake for boating. It was a clean water body and boating would relax your mind and body.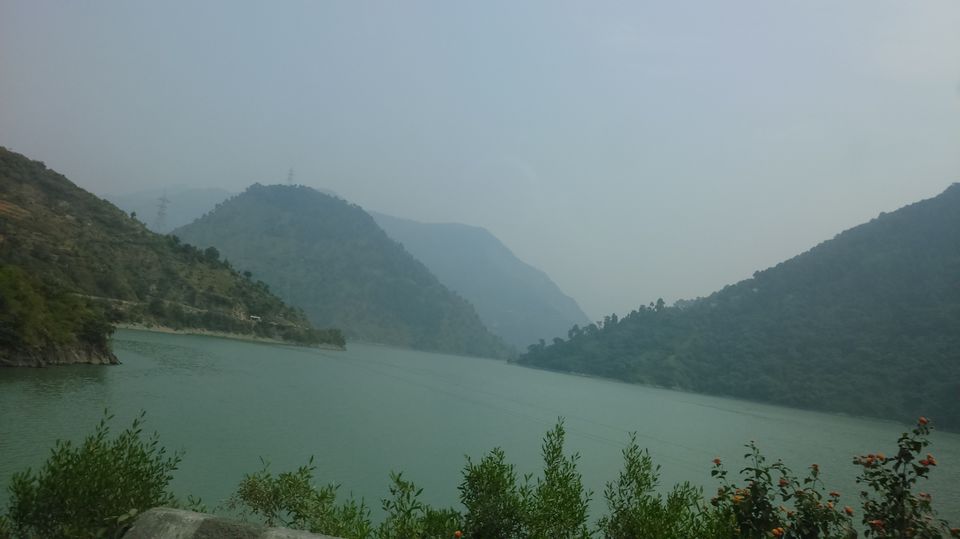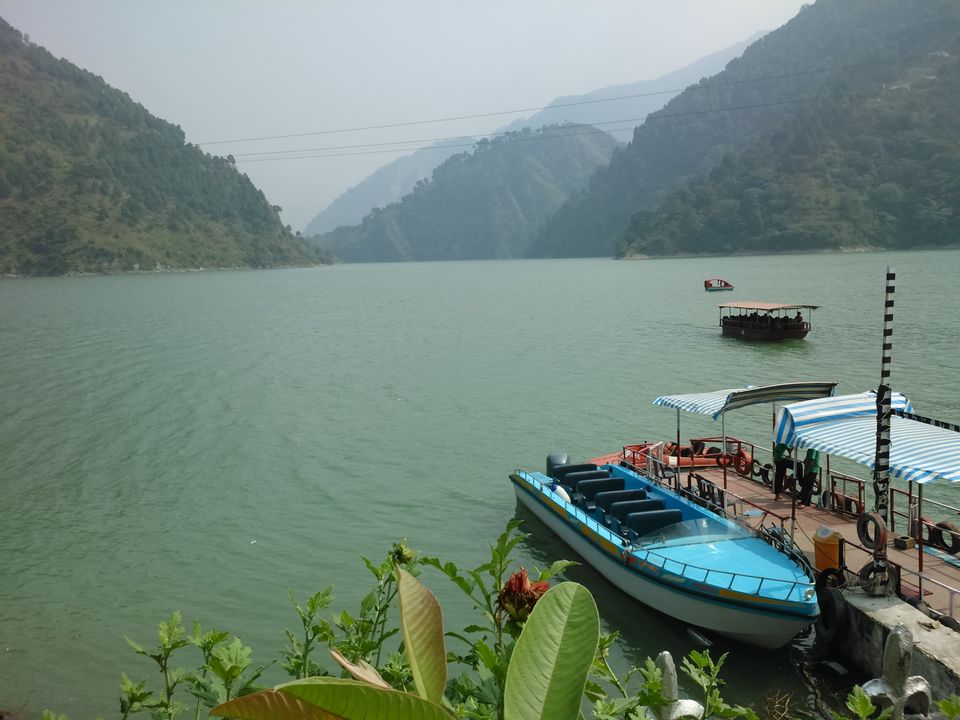 The trip to Amritsar is incomplete without buying a few traditional items such as Punjabi Juttis (a kind of ladies footwear), patiala pants (a kind of bottom wear for women), wadiyan and papad. One will find sundry options to choose from. I bought 3 pairs of juttis of different styles. I was warned by my mother not to buy any more patialas as I had many of them so I couldn't. Wadiyan and papad were bought as souvenirs for my mother.
We hailed a taxi to reach our next destination, i.e. Dalhousie. We reached there next morning by 5 am. We had no prior hotel booking, so we had to wait till 12 pm for people to check-out. We got 2 rooms in a low budget hotel but even its price was high because of high demand.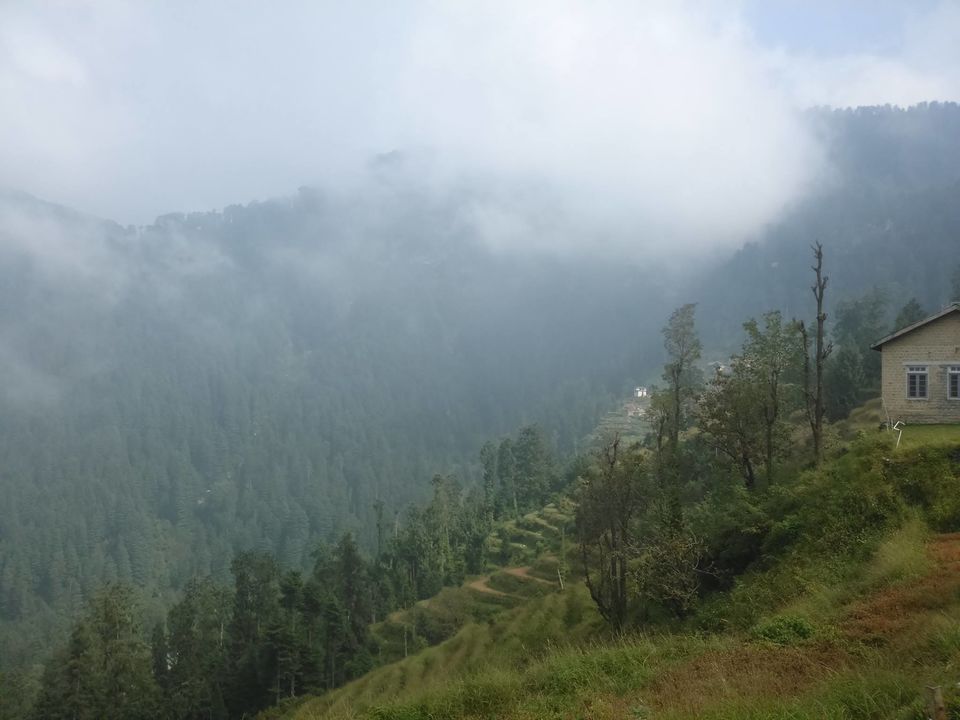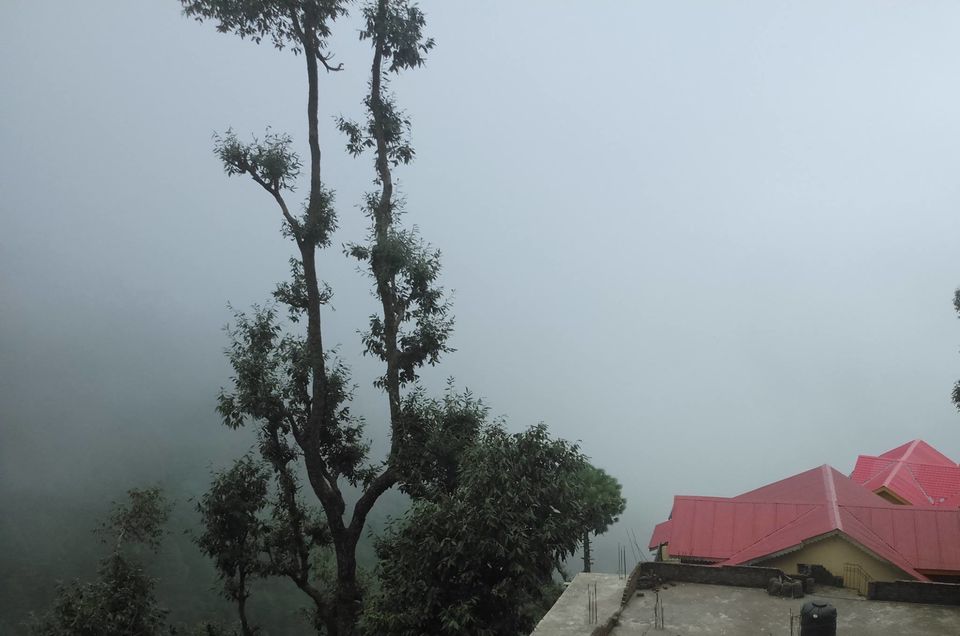 On our way to the bus station, we passed by the river Ravi. Keeping in mind the incident in which a few students were washed away by a sudden increase in water flow (the Beas river tragedy), we decided that we would get down but would take care of one another. We could spend only a little time on the banks of the river as the cab driver didn't allow us to sit there for long.
We boarded the bus for Pathankot, Punjab at 4 pm and reached our destination by 8 pm. We ended our day with dinner and a late night stroll. The early morning train next day forced us to wake up early. We reached Delhi by approx. 5 pm.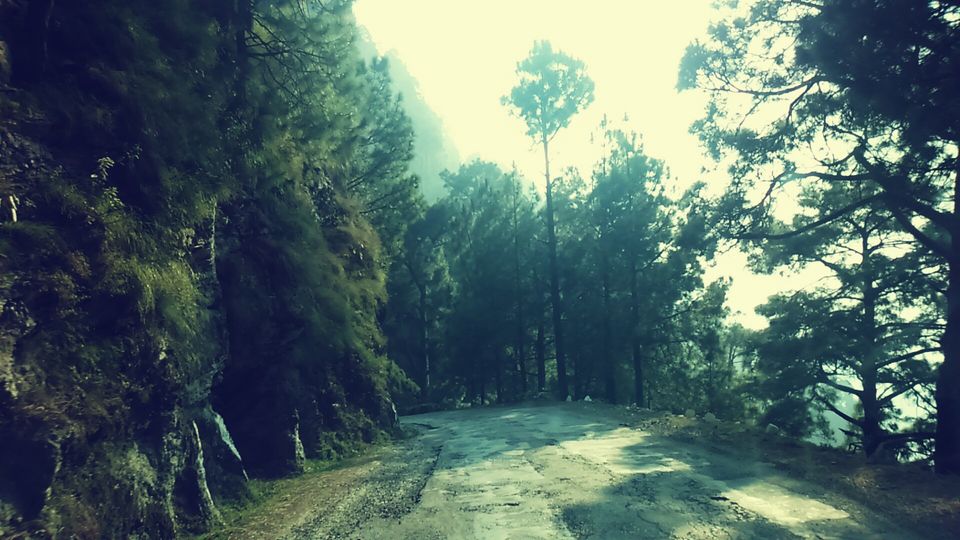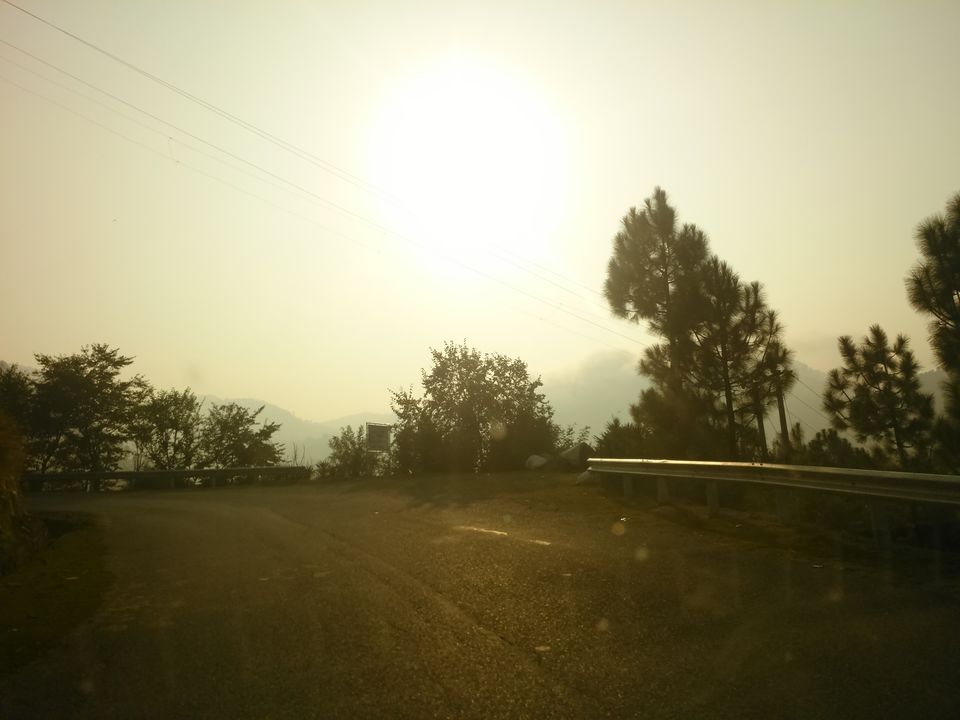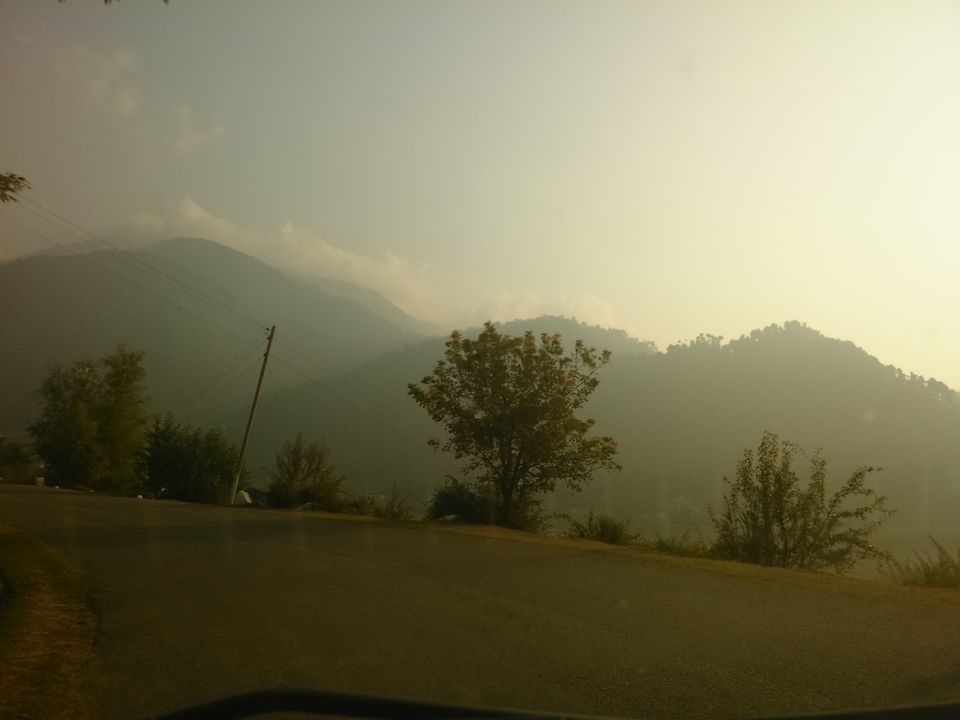 In toto, the trip was neither bad nor amazing. The place - Dalhousie - (totally personal opinion) is not good enough to entice people when there are lots of other better places to go to. Surely, it can be added to your bucket list but only as a one-time visit place.
P.S. The trip cost includes transportation, accommodation, food and personal expenses.