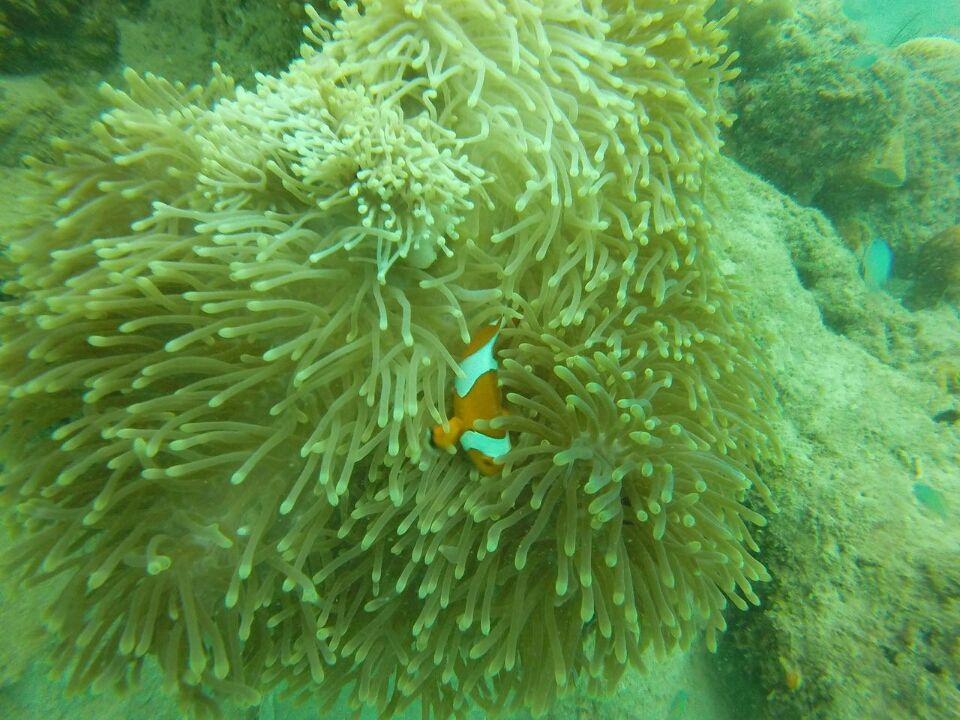 This was the day we landed in Port Blair. We checked into J Hotel. This hotel was very normal. Food was not great and rooms were not so clean. The only advantage this hotel had was its nearness to both port and airport. Also being in centre of Port Blair. This was just 5 min auto ride away from Cellular Jail. We started our afternoon by going to near by park. Then it was time for light and sound show in Cellular Jail. Being September, chances of rain in Andaman are less. As light and sound show started, we started enjoying it and suddenly rain catched up. Seating there was open air so we couldnt stay for long with our son and returned back to hotel, had our dinner and slept off.
We started to Havelock at 8am in Macruzz cruise which was very clean and took just 1 and half to take us to Havelock. Normal seating has no windows . There was a premium seat section which when booked has all glass doors and view of ocean is fabulous(It is just 700inr more than normal seating). We reached Havelock by 9am. We booked Silver sand resort which had a private beach. This was in Vijay nagar beach stretch. We took beach facing rooms. Resort was one of its kind. Palm trees, Beach chairs, breakfast ,lunch and dinner at beach. No one was there in the resort as they didnot allow booking due to some construction work. We enjoyed our privacy in beach and resort totally. This resort is very famous for sun rise. But one has to wake up at 4am for sun rise. Beach was very calm with blue crystal clear waters. Soon enough , we all started swim in the beach.
After relaxing for a while , we started to Radhanagar beach which was voted Asia's no1 beach once. No wonder it was Asia's no 1 beach. Beach was ferocious definitely not for a swim. There were guards all over the beach and many sign boards to be careful. Opposite beach was a forest with a swing. There was a view point too. When we were playing in beach it suddenly rained for 2 mins and then appeared a double rainbow. Very big rainbow. It was lovely. We spent most of time walking along the beach, It was a scenic beach. In Andaman , it gets dark by 5pm. So we headed to hotel after 5pm. And while returning back, we saw very big crabs on road. Thank god we were inside the car. We called that our day.
This was my Scuba diving day. My husband took care of my son(3 year old) and I started at 7 to dive. I booked it before with DiveIndia. I booked for Discover Scuba and this was at Govind nagar beach , Nemo reef. I had some formalties completed and headed for dive. I was afraid to get into 40 feet water. But wanted to experience it. My instructor JuJu told me about basics and signs to be shown underwater. They put my fins on and told first they would keep me on surface. I started my dive and suddenly I saw I was totally underwater. But that didnot matter as I was enjoying my coral reef and fishes. This is called nemo reef for a reason. I saw lot of soft corals and nemos hiding behind them. It was an awesome experience. I was spell bound for 1 hour. I was silent for almost an hour after the dive. Then I was back to resort, had my lunch and relaxed.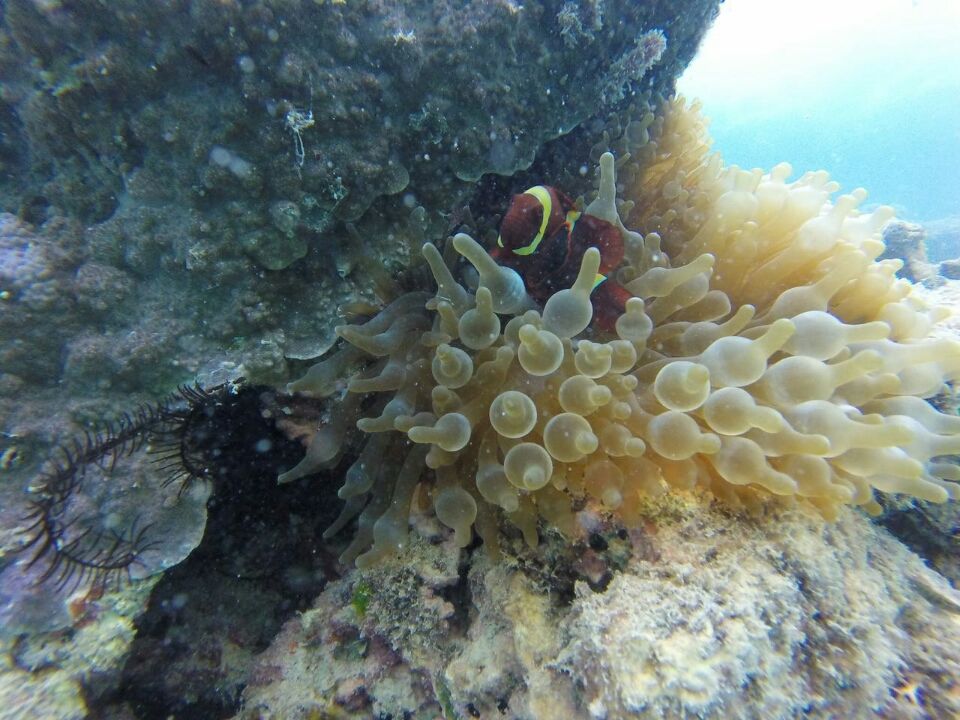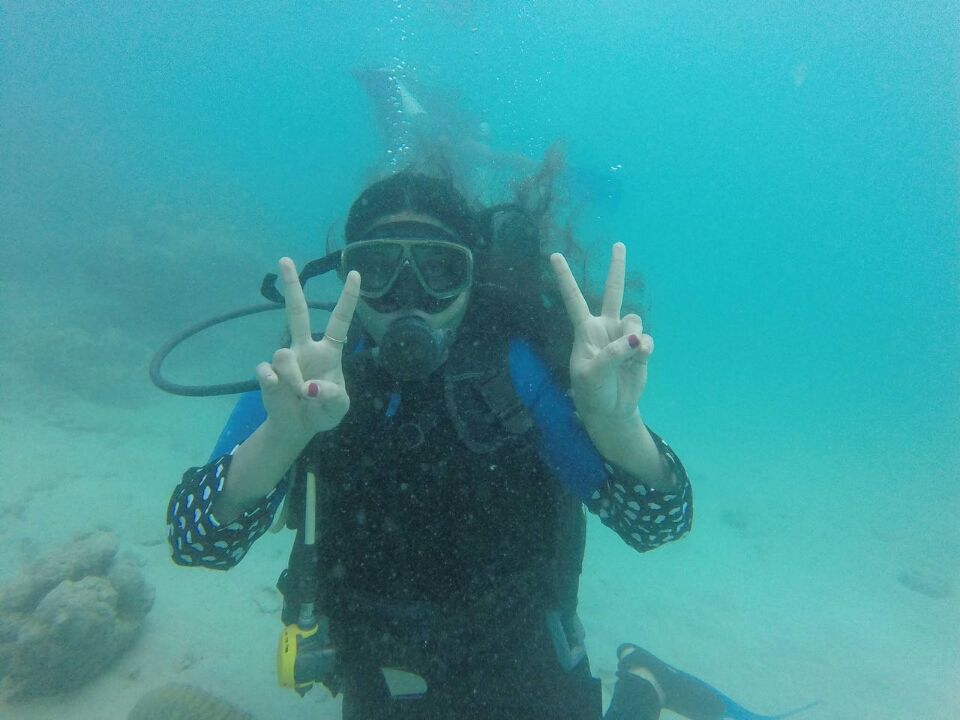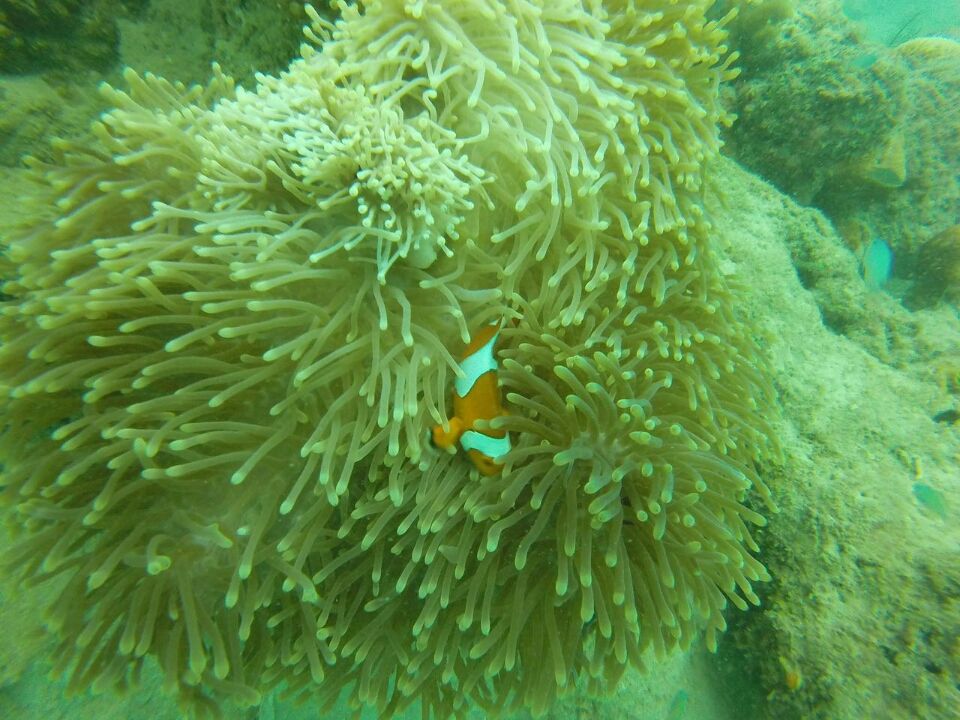 Evening , we headed to Kala Pathar beach. It was an amazing beach. My husband was tempted to swim there seeing the serenity of water. But there were lot of rocks. We enjoyed our time there though and returned back to our resort.
This day was for Elephant beach , the whole day. Elephant beach is famous for all types of activities - banana boat, jet ski, glass bottom boat. One can reach Elephant beach in two ways - Hike through 3km forest or through a boat. Hike was not recommended as it was rainy season and route was very slippery. So we were left with only boat ride. Boat ride to elephant beach was a speed boat and it started to rain right after boat started and ocean became mad. At a point we were so afraid and boat man was like nothing will happen. So many bumps. Finally we were at the beach. we were not interested in banana or jetski. So we took a glass bottom boat and corals were very good. I was into snorkelling the next moment we got down the boat. I used general masks with make us breathe with mouth. But for the first time , I saw a face mask which allowed me to breathe normally . i tried it a few times and amused . I was enjoying corals, fishes breathing completely normal. After this , we returned back to jetty point . We went to hotel and enjoyed beach.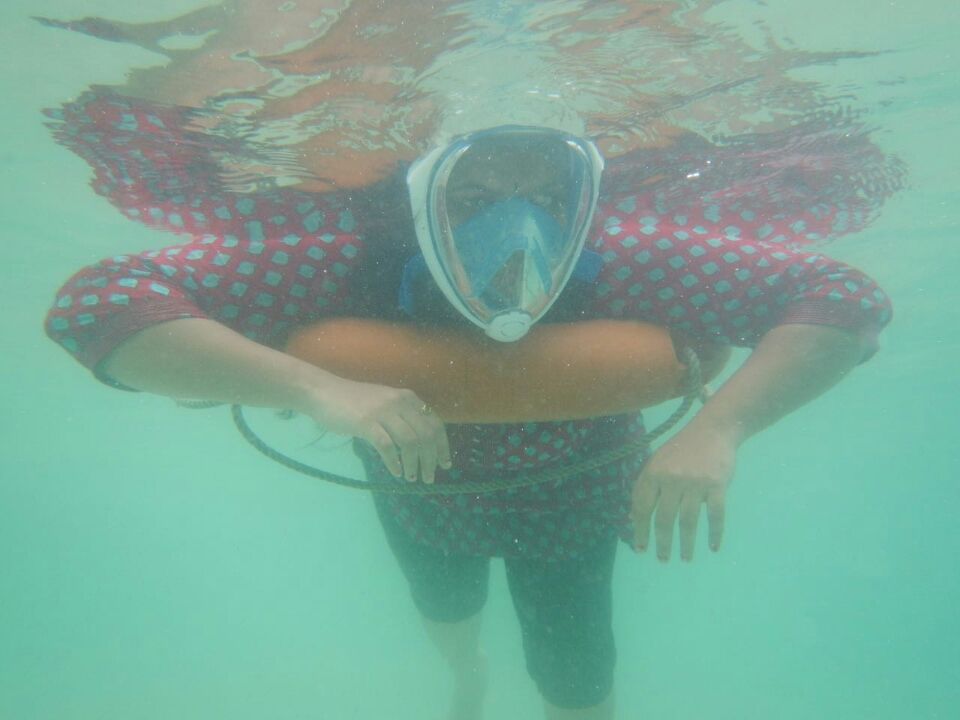 Our flight in port blair was at 2:30pm . So we decided to take government ferry the same day. Government ferries are to be booked only on the previous day and it is 2 and half hour journey to port blair. Our hotel booked ferry for us and we were in port blair at 11:30. After lunch, we started back to Hyderabad.