Introduction
We are back with another amazing blog, But this time we will be comparing two iconic cities of India, i.e Bhubaneshwar and Varanasi. We bet that just by reading the title we have hooked you up, and definitely, you are intrigued by it.
Bhubaneshwar and Varanasi are two of the most popular tourist destinations in India, both known for their rich history, culture, and spiritual significance. Both cities are important pilgrimage destinations. Bhubaneshwar is often called the "Temple City of India" and is home to more than 500 temples, including the famous Lingaraj Temple, Mukteswara Temple, and Ananta Vasudeva Temple. Varanasi is considered one of the holiest cities in India and is known for its Ghats, where pilgrims come to take a holy dip in the Ganges river, and Kashi Vishwanath Temple, one of the most revered Shiva temples in India.
Let us look at both of the cities' pros and try to determine which city tops the other.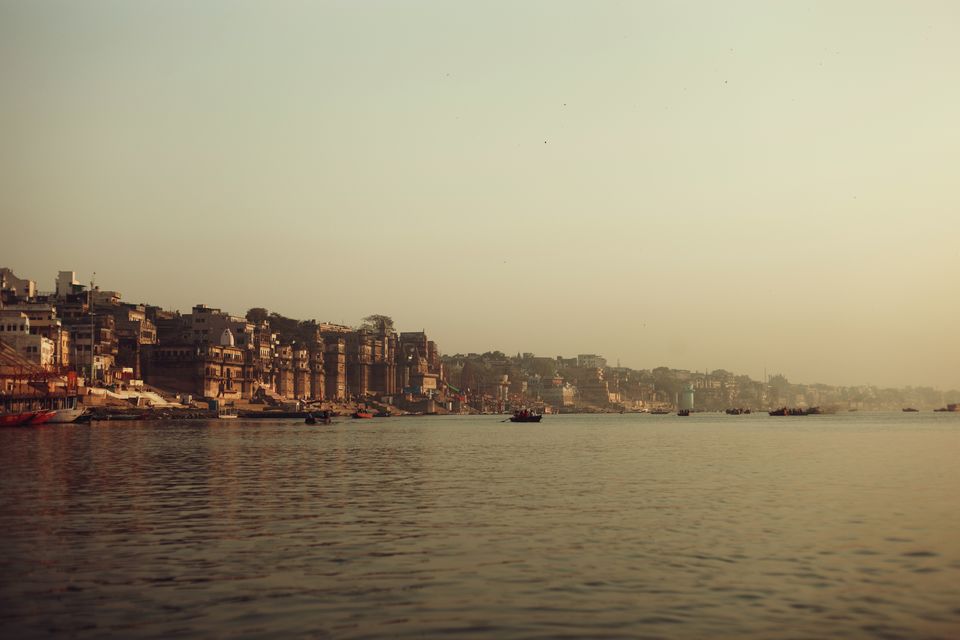 Bhubaneshwar & Varanasi: A Comparison
Historical and Cultural Significance:
Bhubaneshwar is a city in the eastern Indian state of Odisha, known for its rich historical and cultural significance. The city has a history that dates back to the 3rd century BC and has been ruled by various dynasties over the years. Here are some of the major historical and cultural attractions in Bhubaneshwar.
Temples: Bhubaneshwar is often called the "City of Temples" due to the large number of ancient temples in the area. The Lingaraj Temple, dedicated to Lord Shiva, is one of the most famous temples in Bhubaneshwar and is an important pilgrimage site for Hindus. Other notable temples in the city include the Mukteswara Temple, Rajarani Temple, and the Ananta Vasudeva Temple.
Khandagiri and Udayagiri Caves: These are a series of rock-cut caves that were built between the 1st and 2nd century BC for Jain monks. The caves have intricate carvings and are known for their archaeological significance.
Varanasi, also known as Kashi or Banaras, is a city located in the northern Indian state of Uttar Pradesh. It is considered one of the oldest continuously inhabited cities in the world, with a rich history and cultural heritage that dates back more than 3,000 years.
Varanasi is most renowned for its religious significance, as it is one of India's holiest cities. A plunge in the holy river Ganges, which flows through the city, is thought to wash away sins and offer spiritual salvation. The city is home to many old temples, including the well-known Kashi Vishwanath Temple, which is devoted to Lord Shiva, one of the most revered deities in Hinduism.
Religious Significance:
In India, Bhubaneshwar and Varanasi are both prominent religious locations. Bhubaneshwar is regarded as one of the country's most important Hindu pilgrimage sites. Varanasi, on the other hand, is recognized as India's "Spiritual Capital," attracting millions of pilgrims from all over the world each year.
Tourism Infrastructure:
Bhubaneshwar has a well-developed tourism infrastructure, including a variety of lodging options, restaurants, and transit alternatives. Varanasi has a good tourism infrastructure as well, but because of the vast number of tourists it attracts, it might be difficult to find acceptable accommodation during peak tourist season.
Festivals:
Bhubaneshwar and Varanasi are both famed for their brilliant and colourful festivals. Bhubaneshwar is known for its Rath Yatra- the Car festival, the Khandagiri Kumbh Mela, and other festivals such as Diwali and Durga Puja, whereas Varanasi is known for its annual Ganga Mahotsav, the Kumbh Mela, and other festivals such as Diwali and Holi.
Cuisine:
Bhubaneshwar cuisine is predominantly rice and seafood-based, with vegetarian and non-vegetarian options available. Varanasi is famed for its food street, particularly the famous chaats, and lassi. Both cities offer a diverse range of culinary experiences to visitors.
Conclusion
In conclusion, Bhubaneshwar and Varanasi are two unique and culturally rich tourist destinations in India. Both cities offer a glimpse into India's rich history, culture, and spirituality, and are well worth a visit for anyone interested in exploring the diverse heritage of this ancient land.