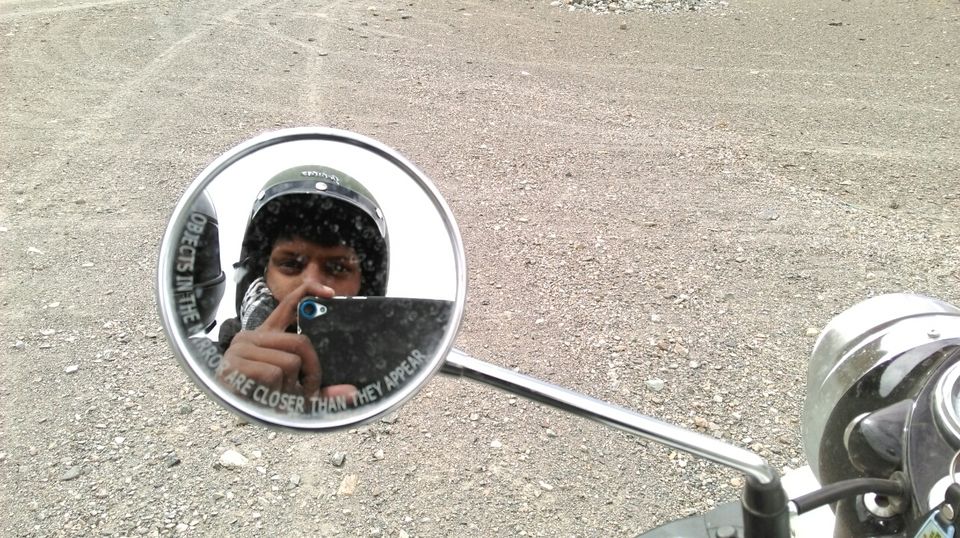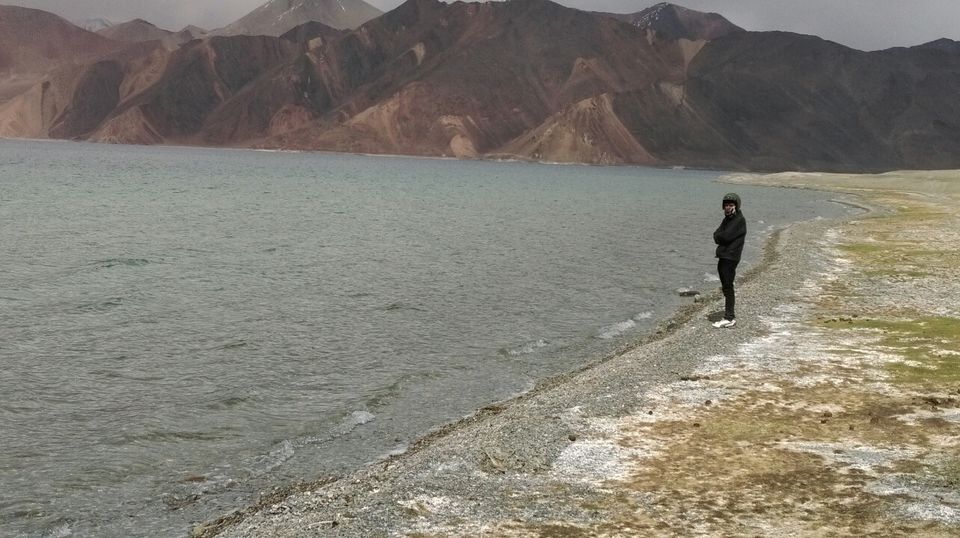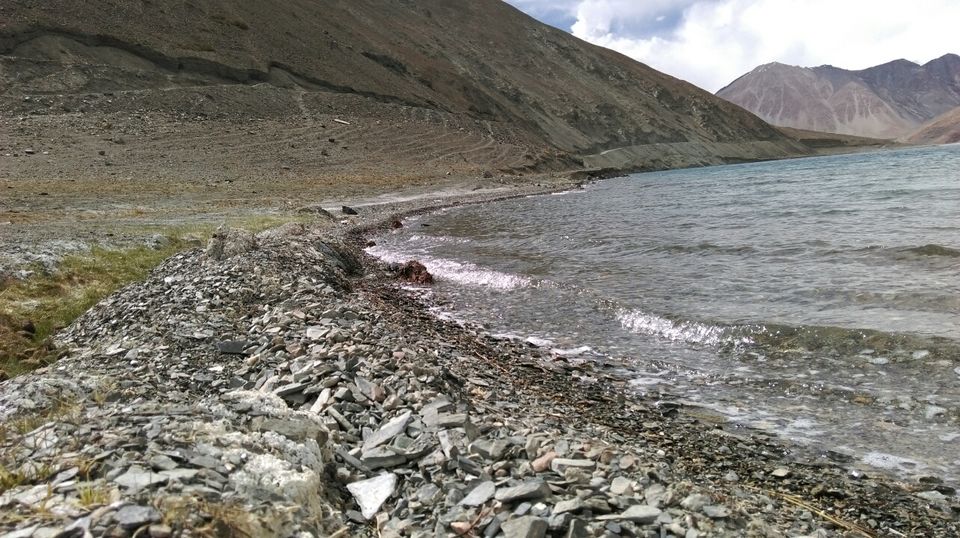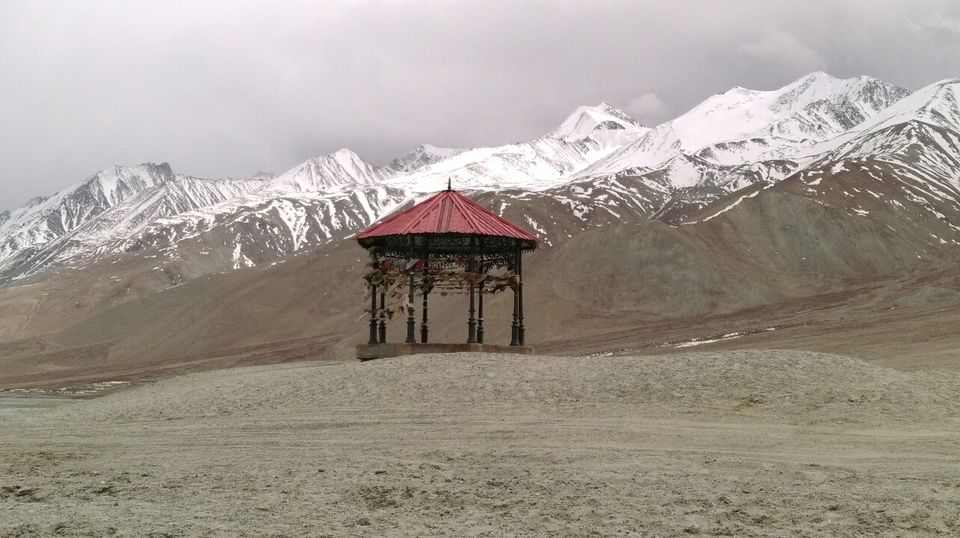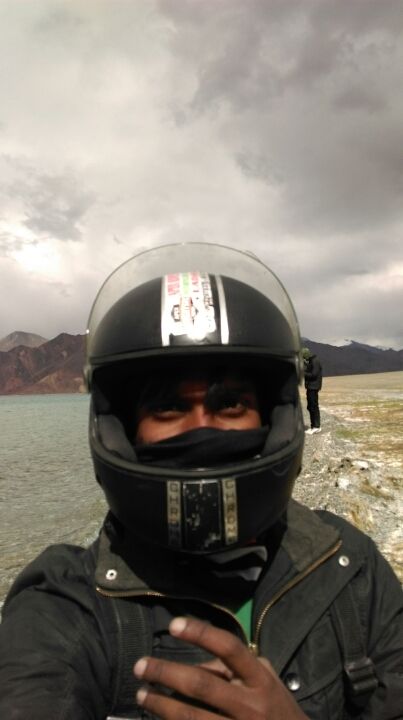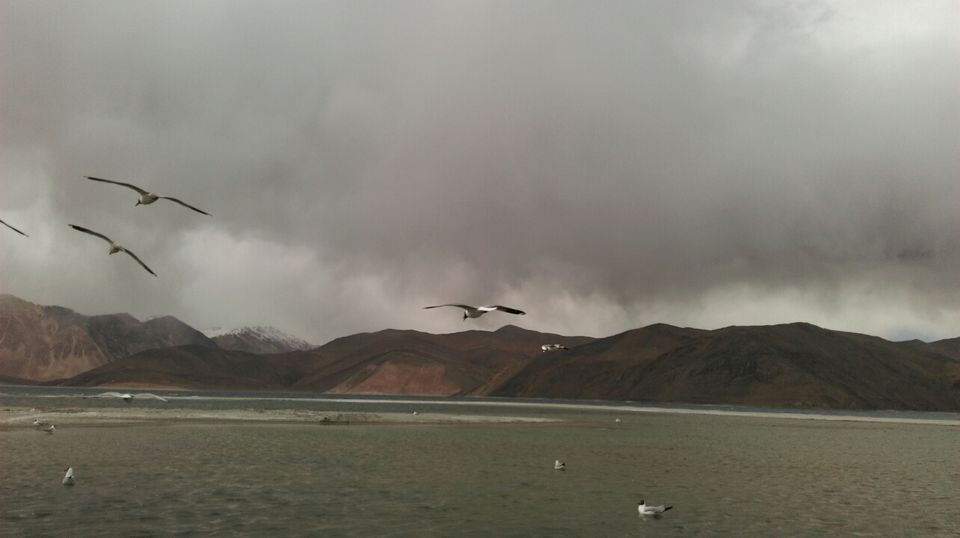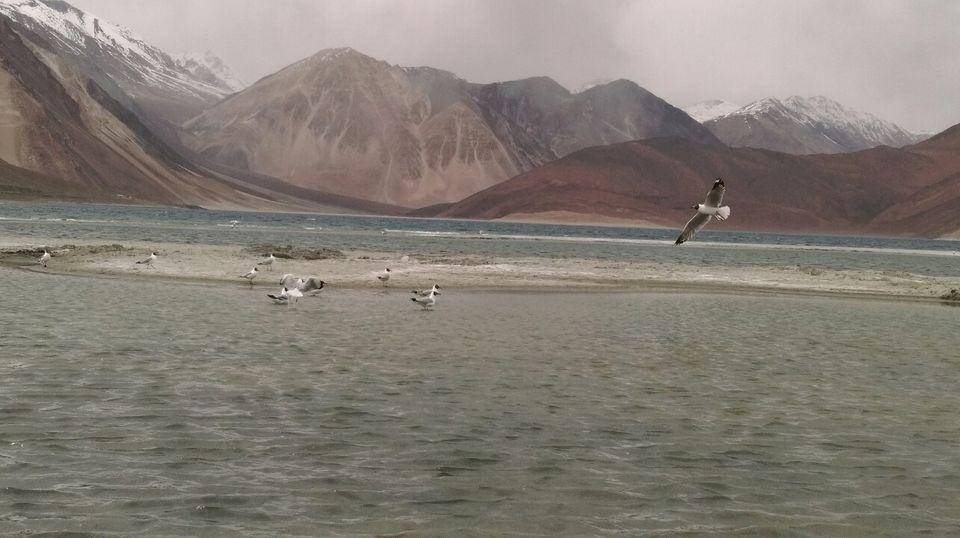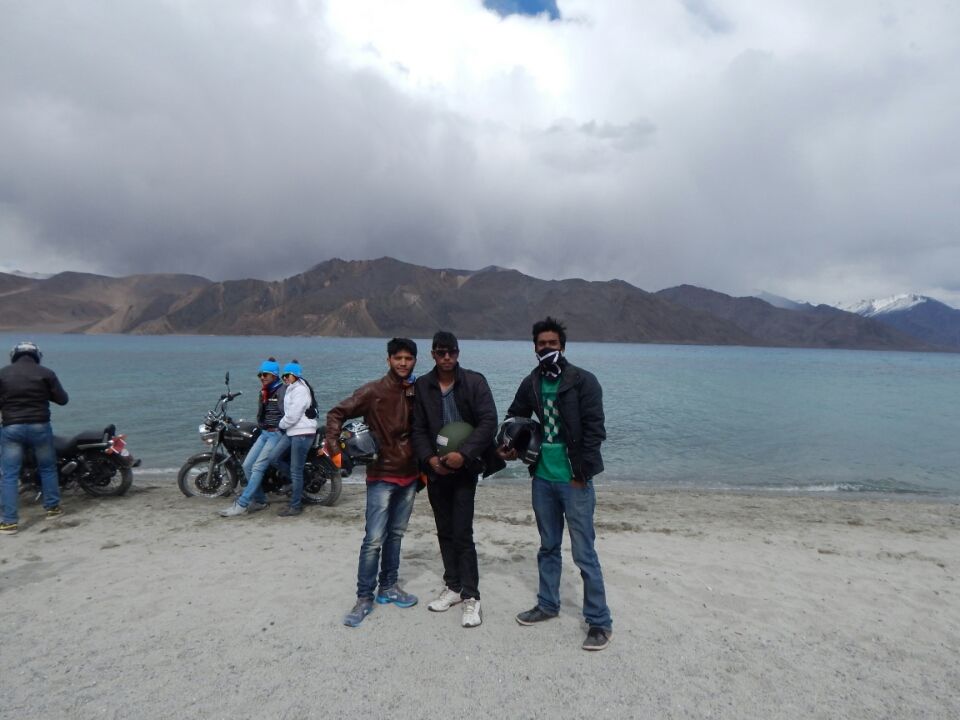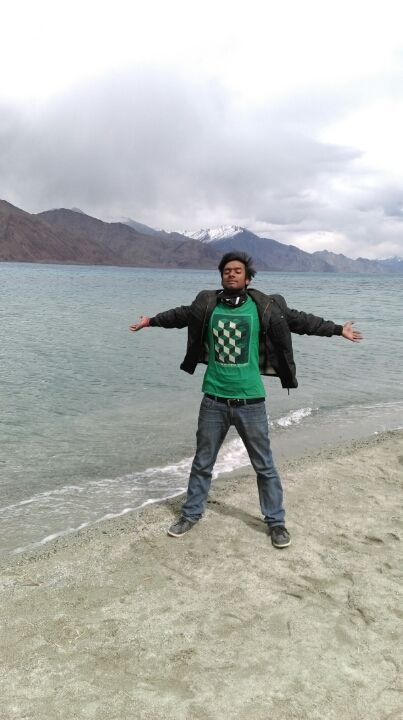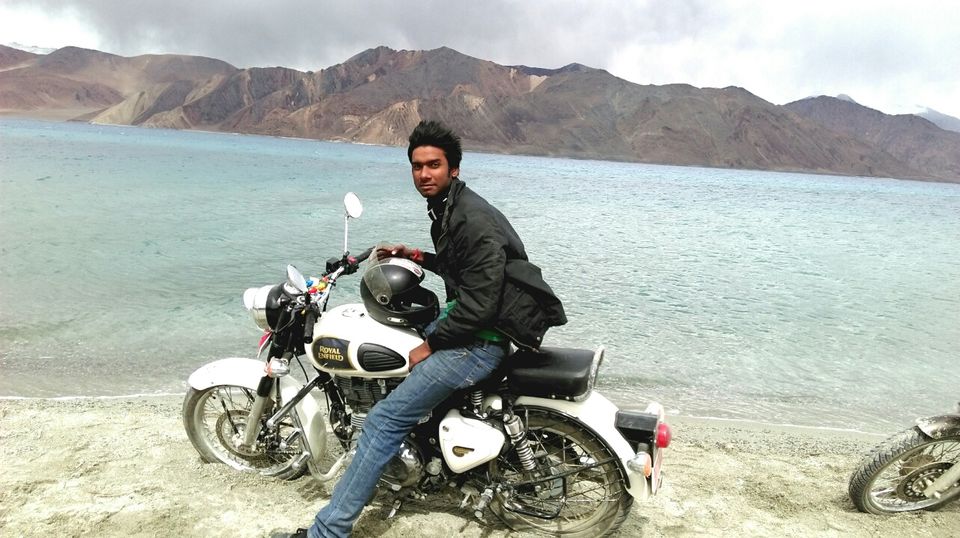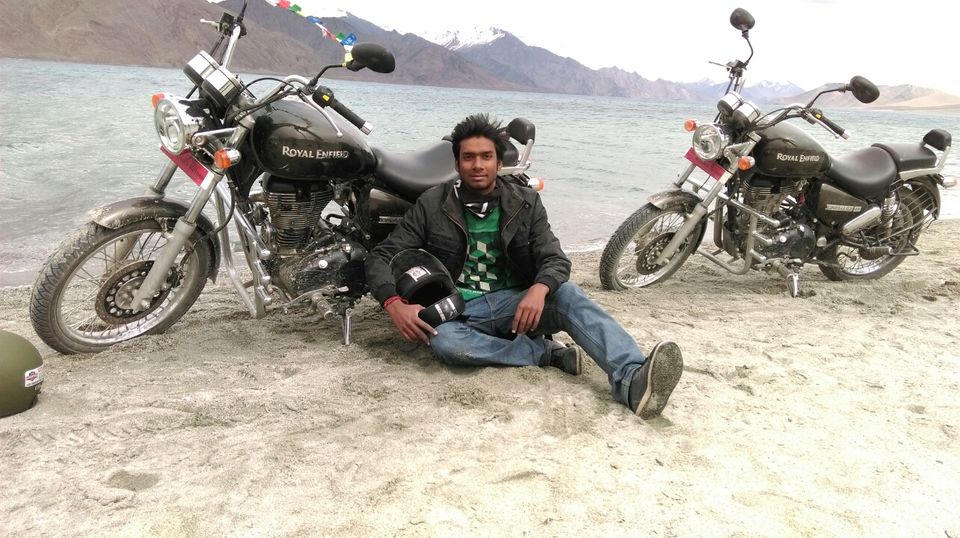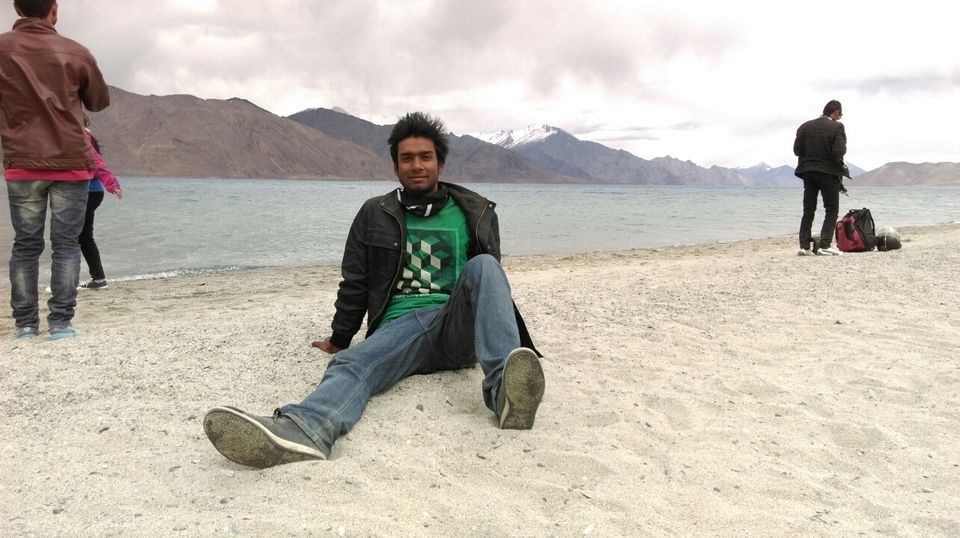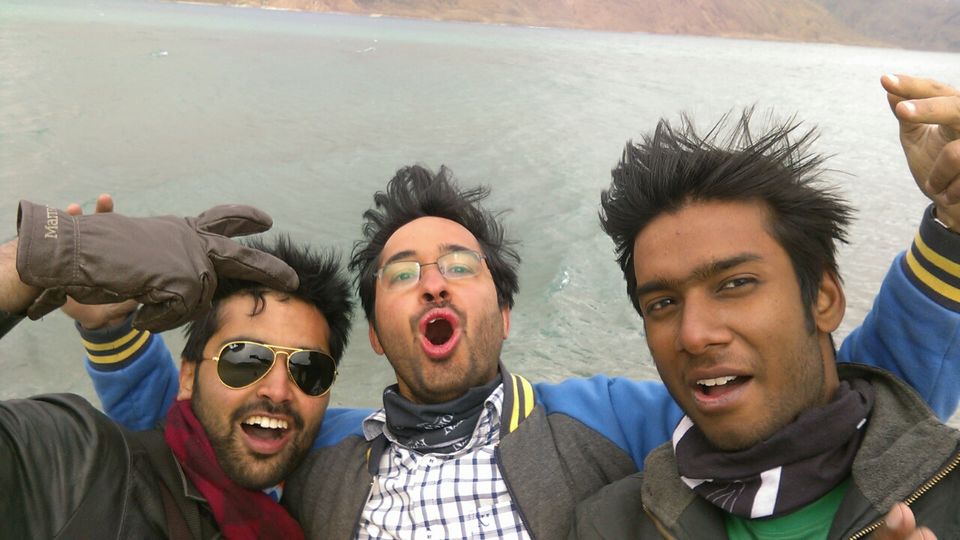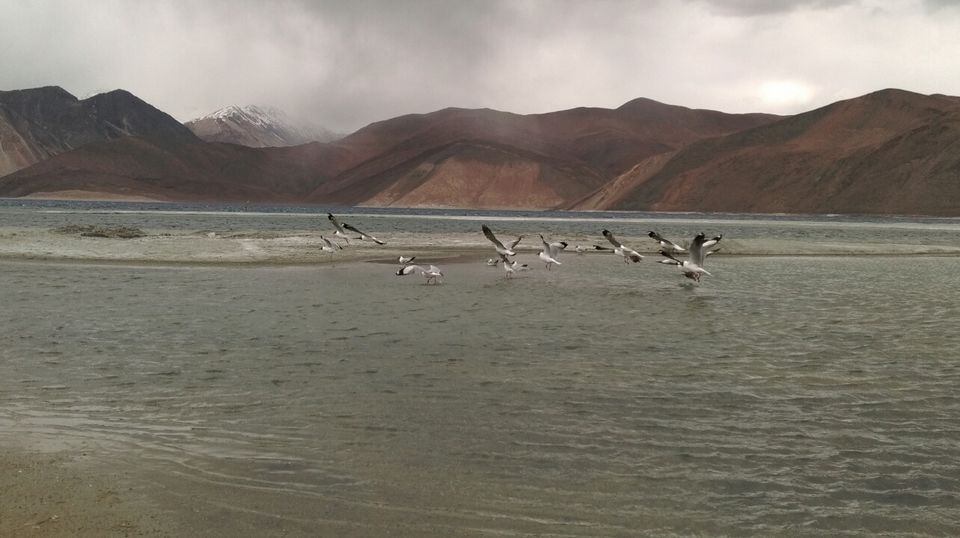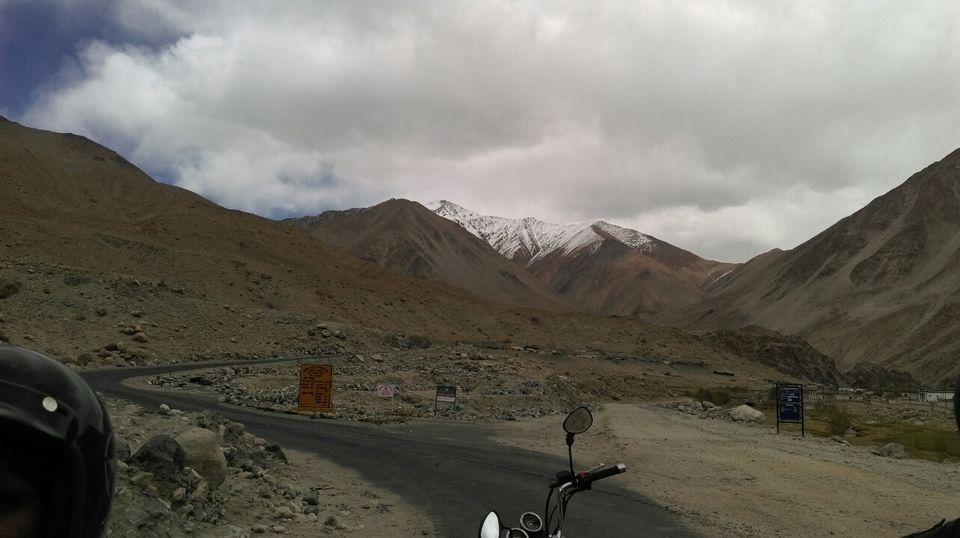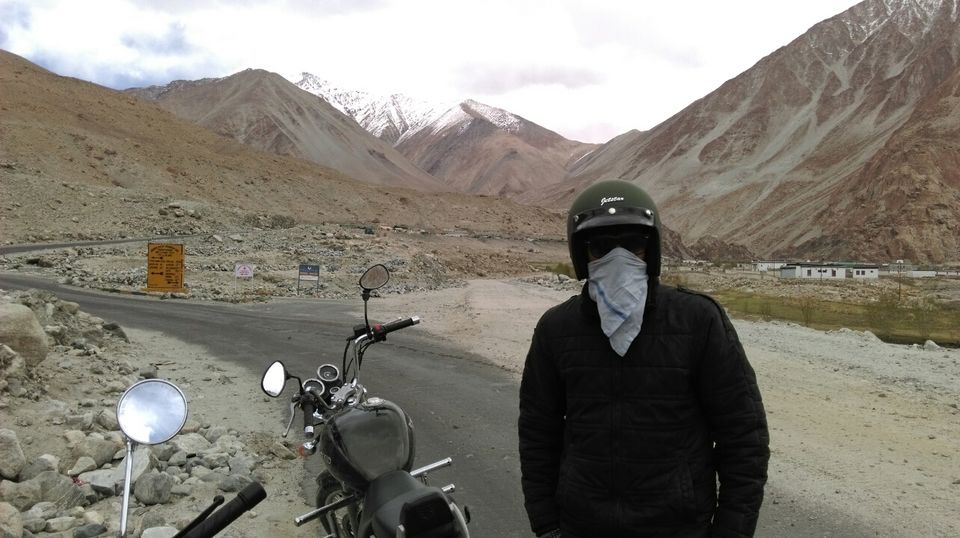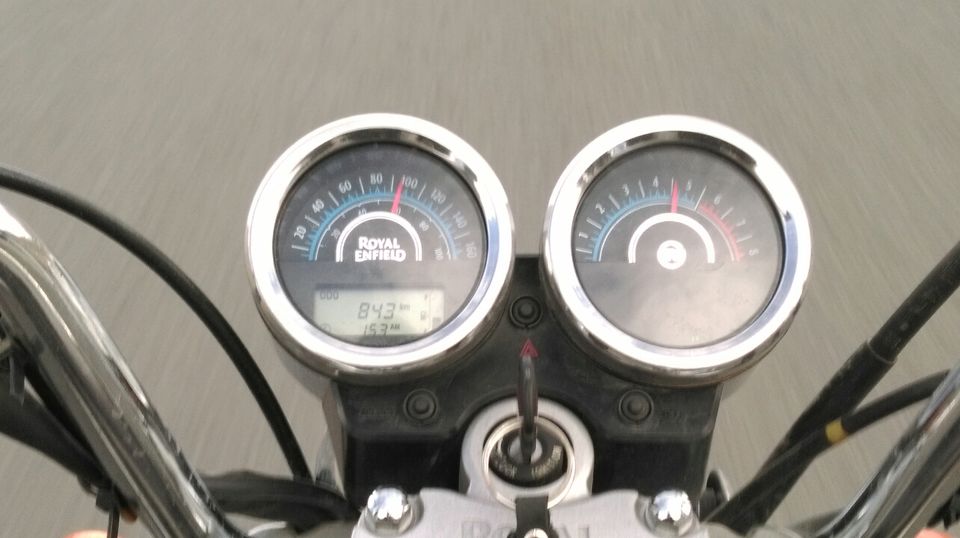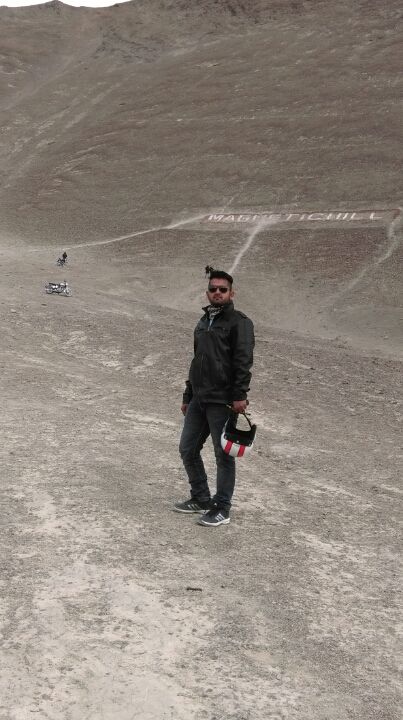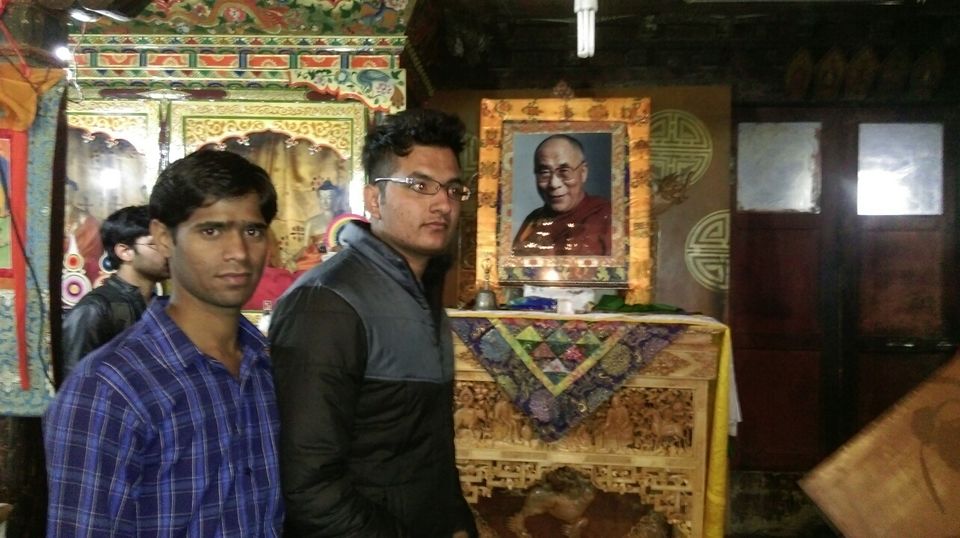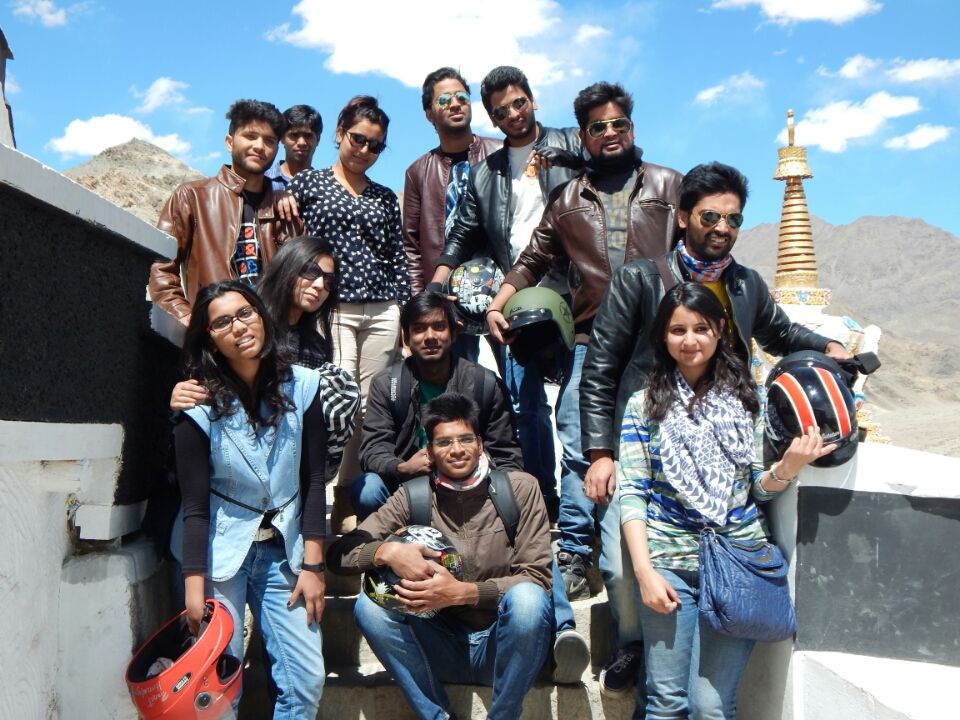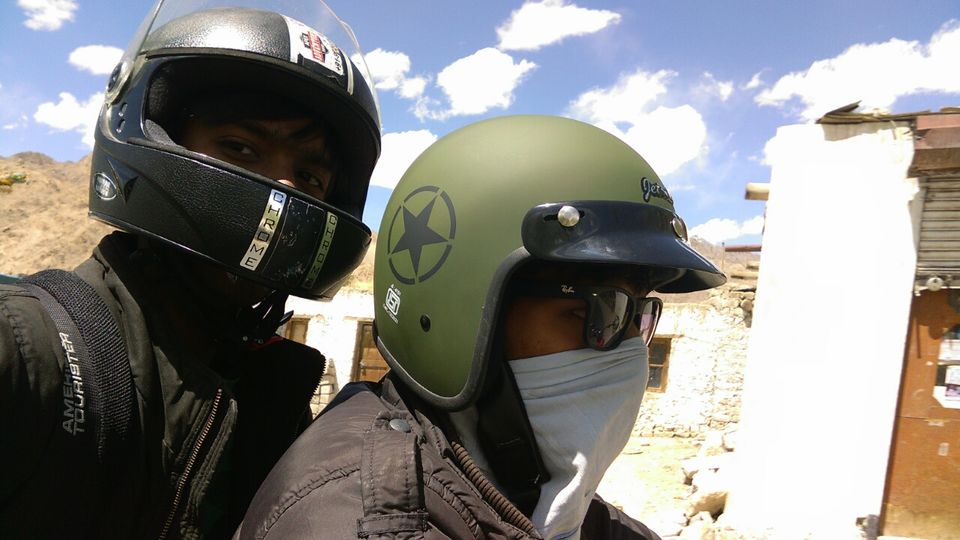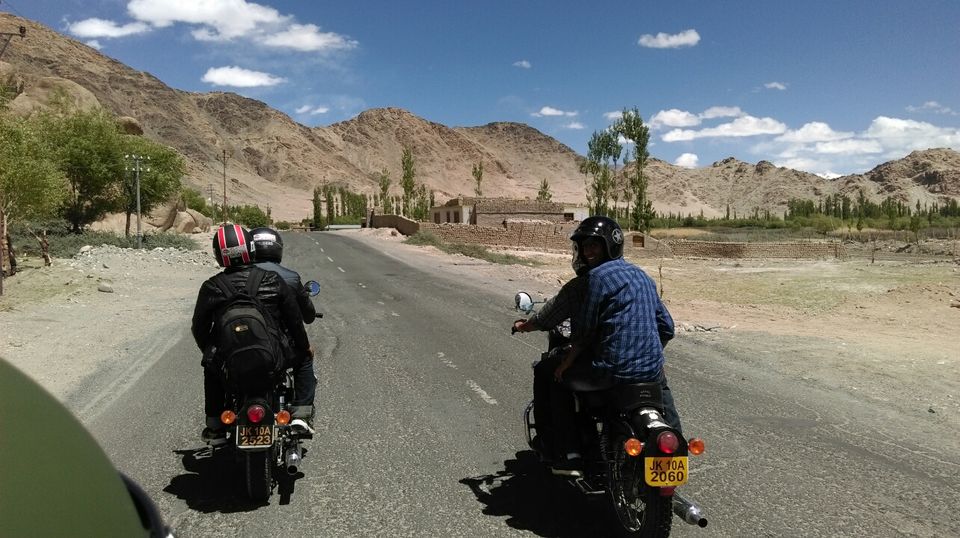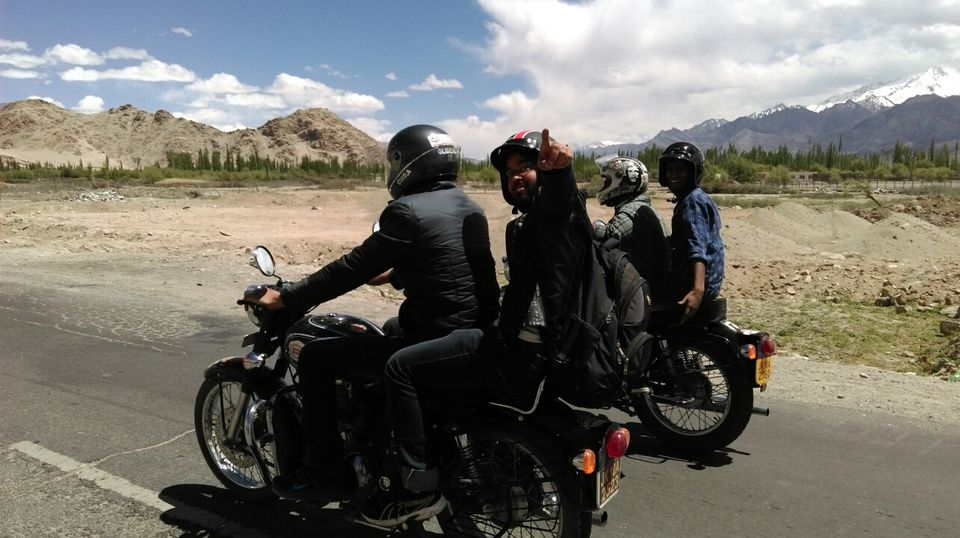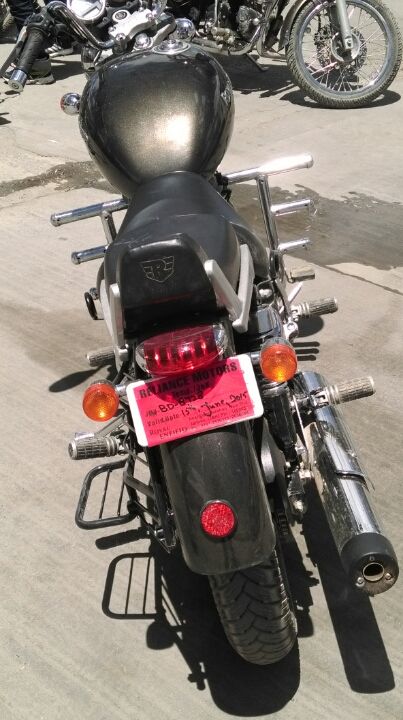 It was the last few golden days of our college life was left, since we were lucky enough that our college (NIT Srinagar) was in srinagar (Heaven on Earth).So from there Leh is around 380-400Kms (8hrs-9hrs journey).
so we decided to go Leh (a beautiful place where every biker dream of visting once in their lifetime), because who knows we might not get better chance to visit leh or not, that too with your buddies. Trust me if you going to leh, i would suggest u better go with your friends because to be honest the fun which u will have with friends that you will not have with anyone else.
DAY 0,
We started our journey in morning ,we hired a car, its better to prefer small vehicle than those bigger ones(bus etc etc) on these type of roads, so our first stop was Ganderbal which is 10kms away from our college, there we had our breakfast and chai near Dhaba infront of a river view side.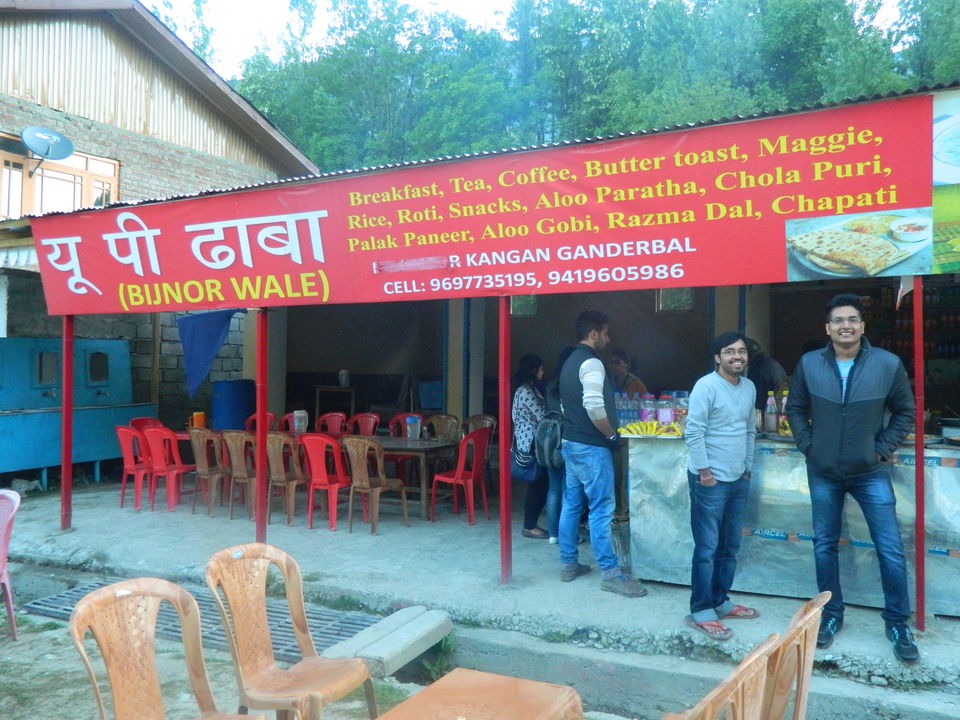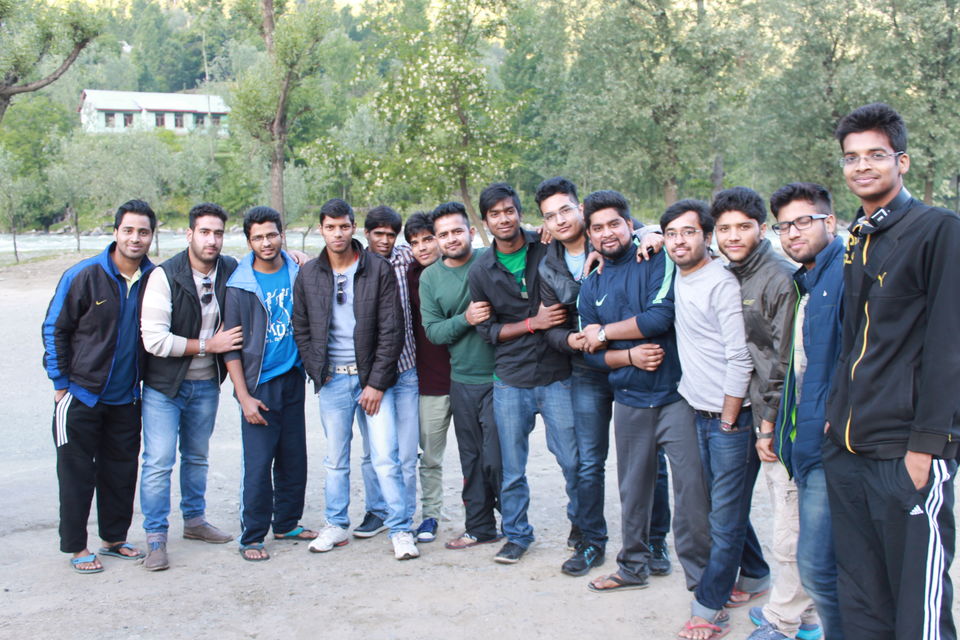 Next stop Sonamarg which is 80kms (1hr 45 min) from Srinagar, we stayed there for sometime since most of us were already visited here once (place is good for picnic spot as well as view is awesome and also good for trekking and camping).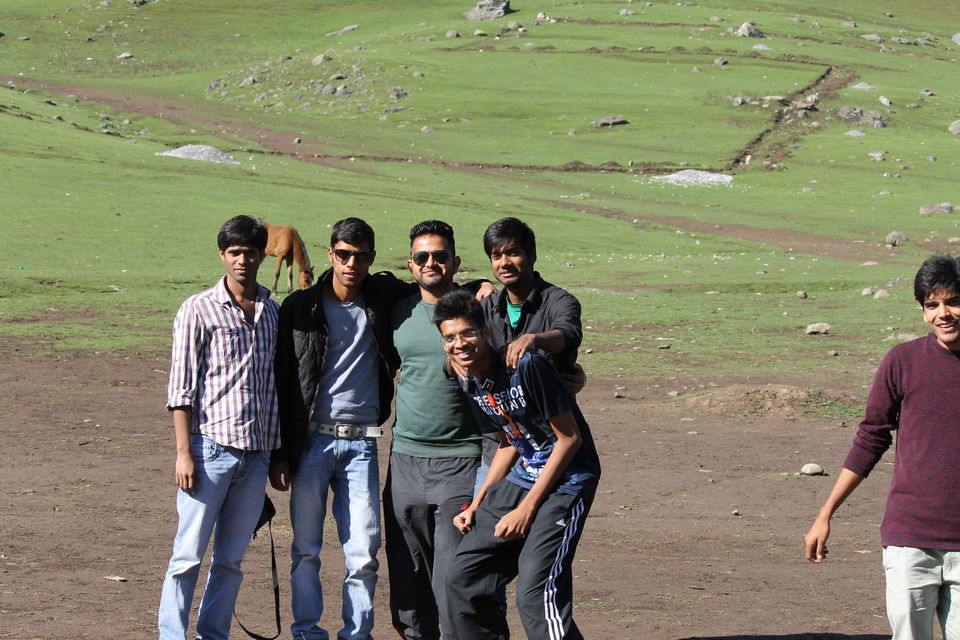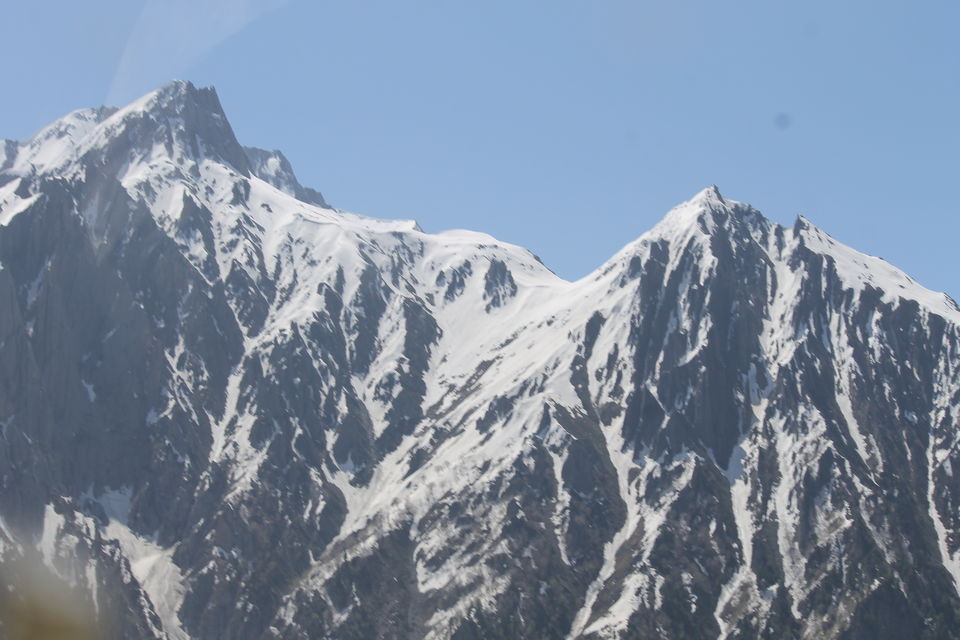 Then we continued our journey,next was Zojila-pass (near about 35kms from Sonamarg). It is high mountain pass between Srinagar and Kargil, also knows as the gateway to the majestic Ladakh.
It lies at a height of around 11,500 ft from the sea level.Zojila pass has an arresting position, belted by the Kashmir valley on one side and Drass valley on the other side. It overlooks snow-covered summits and close strips of jungles. The pass remains closed half of the year because of acute snow falls and opens in the latter part of the spring season.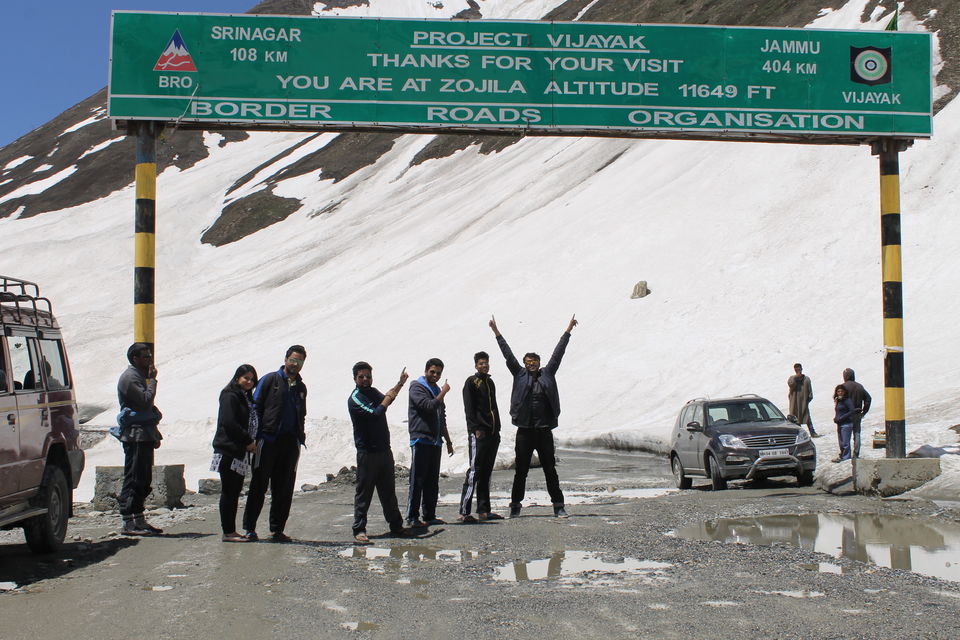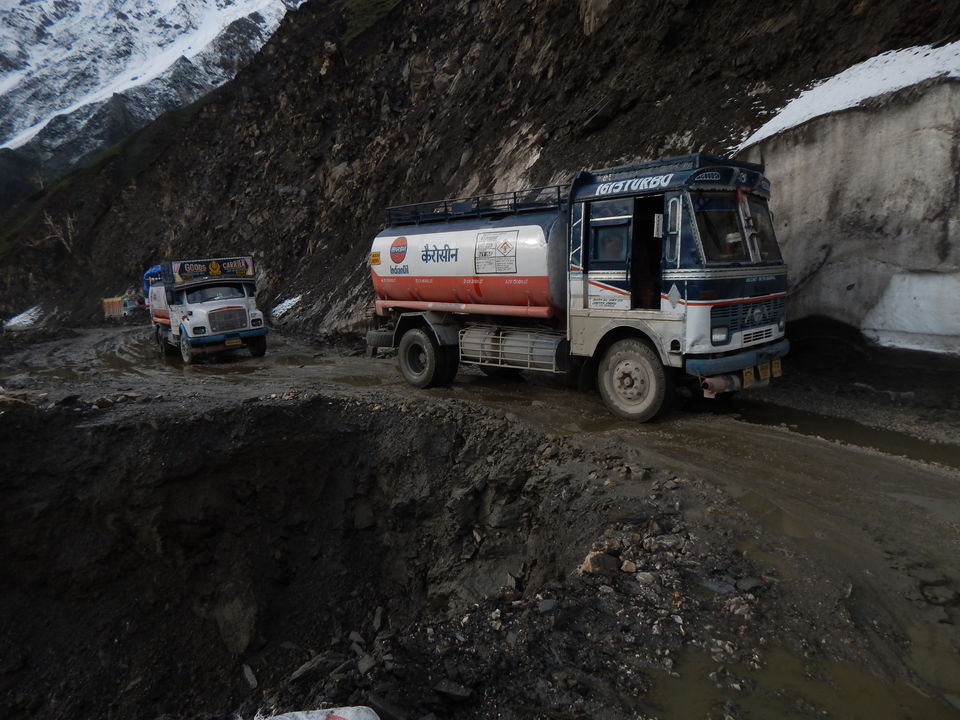 Next stop was Kargil which comes after Dras (coldest inhabited place in India and the second coldest inhabited place in the world after Siberia ). NH passes between the Valleys, since its is in plane area so highway literally looked like NH we can say.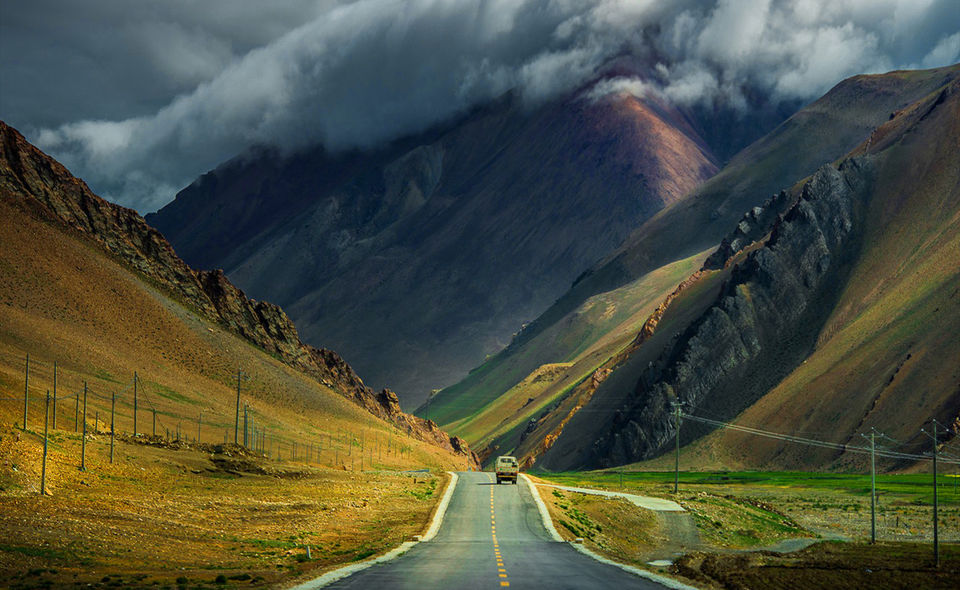 Finally we reached Kargil 60Kms from Dras (place where Kargil war took place Operation Vijay in 1999). There we visited war memorial from there you can clearly see the Tololing peak also, and Tiger Hill which is nearer.Also Hall of Fame and Vijaypath is there. The memorial has a huge epitaph with names of all the officers and soldiers who died in war. There you get the feeling of being a proud Indian.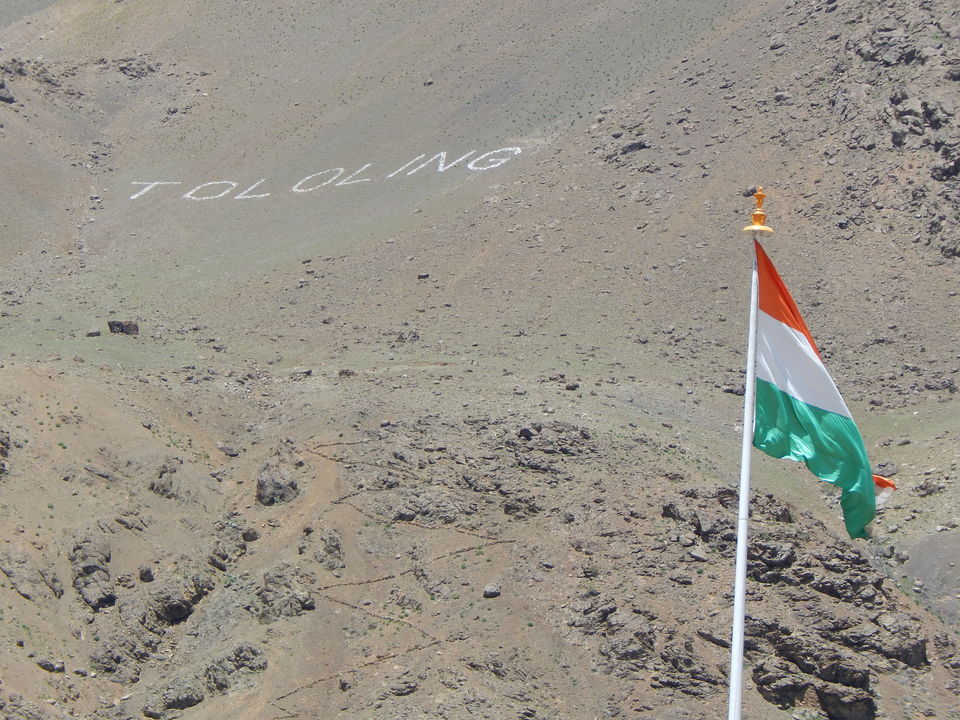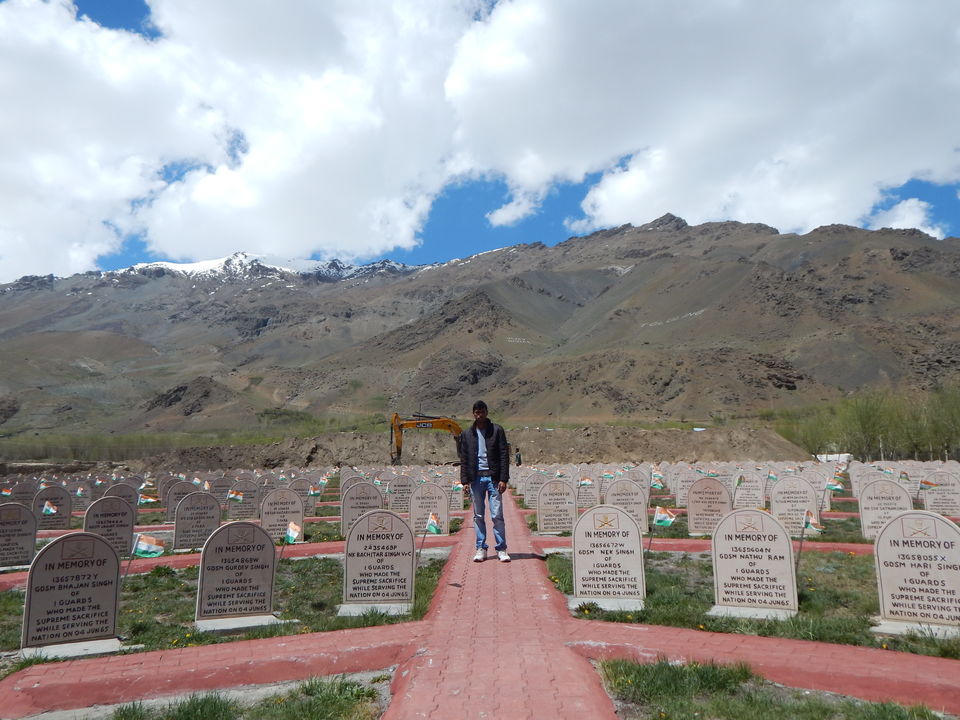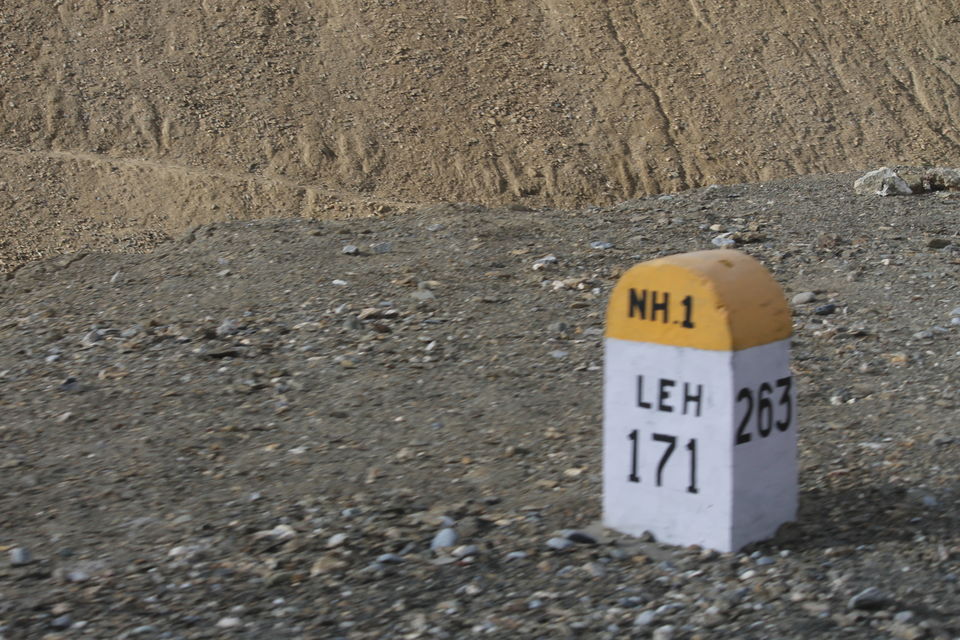 We continued our journey,finally reached in evening to guest house we booked few days before, we was so tired so we had our dinner. and then we slept that night early.
DAY 1,
Next morning woke up early,when came out of our rooms saw few of our friends they were already testing their bikes which they asked for at night before going to sleep, then we all wnet and checked our bikes. All was used for months else it looked new to us,everything was working fine.We hired 11 bikes (Royal Enfield) Rs 1,300 per day fare for each.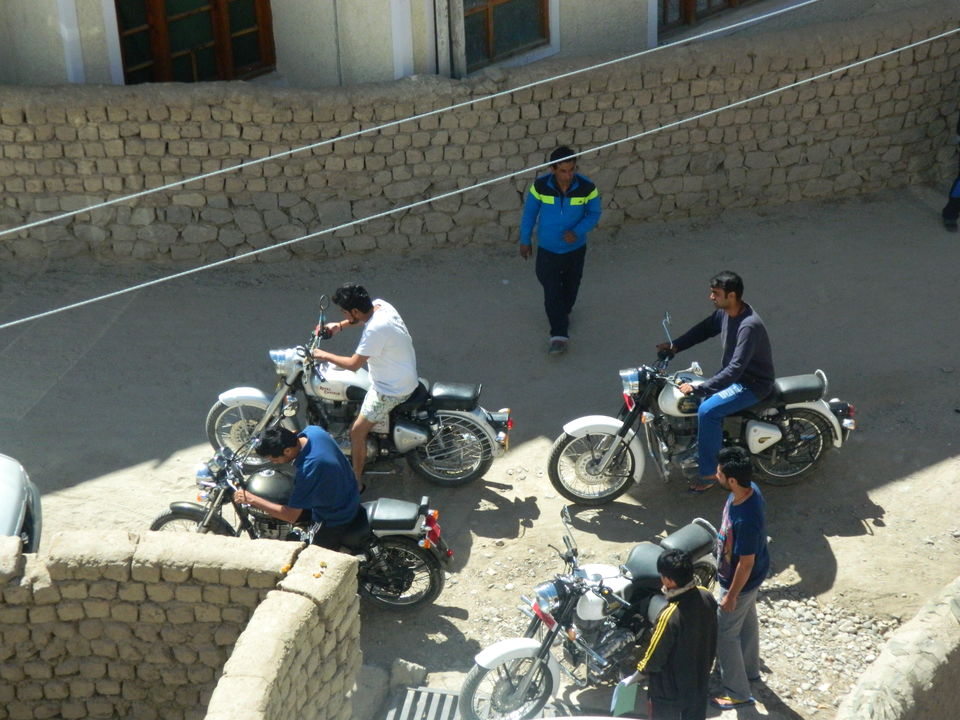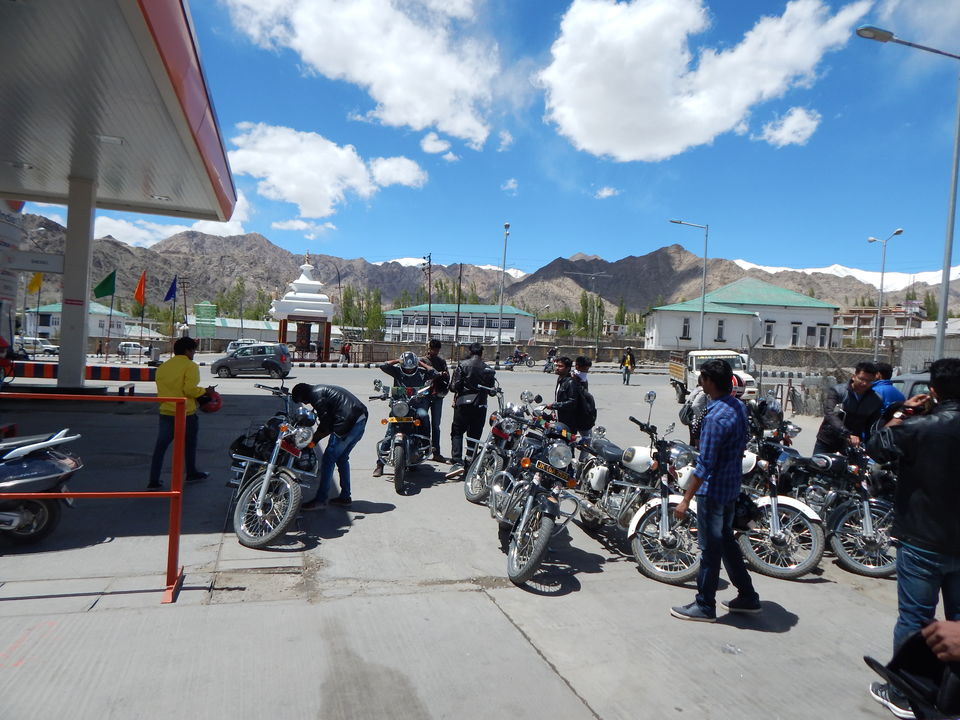 We roamed whole city on bikes, first we went to Thiksay monastry which was on Manali route, and then we headed to the magnetic hill, after that went to gurudwara and then to shanti stupa on bike only.
Best thing to do in leh is bike riding on NH-1A.Road was so awesome that whenevr we used to look at speed-o-meter, it always said more than 80kmph and maximum speed at which we rides was 120kmph i think. Now u can imagine how great ot was.
Day 2 Pangong Tso Lake
we went to Pangong Tso Lake, which was 156km away from Leh citu.
we started our journey at 8:30 in the morning and reached at noon around 2pm. Road was little sandy n pieces of rocks were scattered on middle of the roads,and there were lots of dangerous curves in the route,and so it was little hard for we bikers to ride on that route.Weather on that day was little cloudy so we stayed their for nearly about 1hour when we reached.we clicked some pics over there, and had some food as we were continuously riding bikes for 6 hours. After that we started our journey back to the guest house as it wa getting dark and cold. On way back near changla snowfall started, it was too cold, and our bikes were in bad condition ,brakes we're not working properly and it was getting cold and dark n we had to get down soon so that we could have atleast save from the cold,our legs and hands were not working, it was numb. Many of us even fell on the snowy road 2-3 tomes,it was slippery. Once we got out of there many of us raised our spedd of bike.,we just wanted to reach guest house as soon as possible. And there was a time when few of us just gave up that don't know that we could even make out of that curvy roads.It was totally dark. But somehow slowly slowly reached to the guest house at 10:30pm.
We we're so tired and was dying with cold.at that Time we just needed was fire to warm ourself.
Day 3. Destination- Nubra
Next day we we're so tired that none of us were ready to get back on the bike.We decided to go by car. We we're on our way to nubra, highest place at i think 18000f at that height some people can't breath properly,but who wants to npt see the beauty of the nature.%F0%9F%98%9C
Then We hardly reached a place South Pullu, 35 km away from our guest house they said (check post people) that we can not go further because of the snowfall which has already started and the route of nubra is much rougher than pangong.And it is that after 2pm they doesn't allow any vehicle to pass from that point. Still our driver said that they may let us pass after sometime but that sometime didn't came until one and half our,and snowfall started at our location,weather condition was very bad so we decided to go back to guest house. Our plan to go Nubra got cancelled because they said that for next one day we can not go to Nubra.
So we decided do get back to college as our holidays we're over.
It was really fun,no matter what we were thinking the night we were stuck their on Pangong route while we returning but thing matter is that we finally made it. we retured back with lots of unforgettable memories.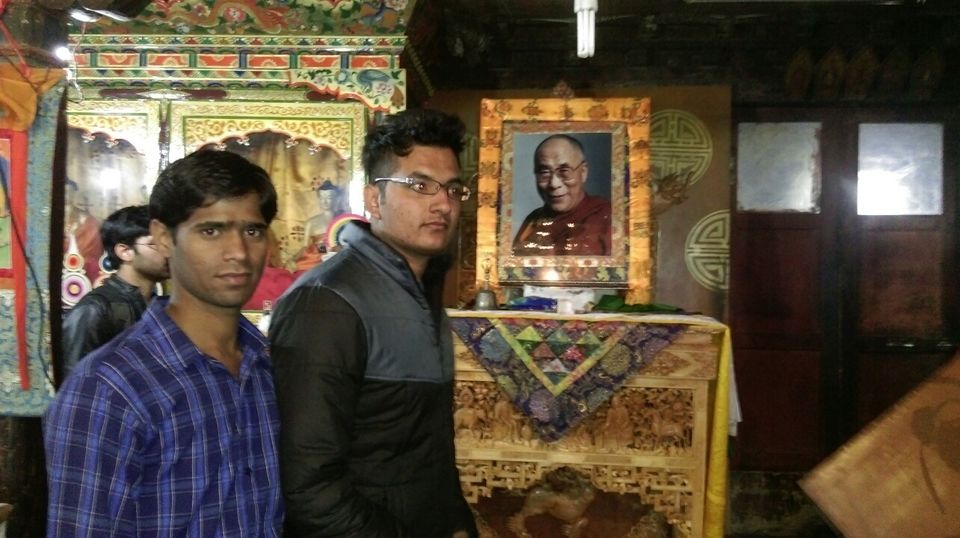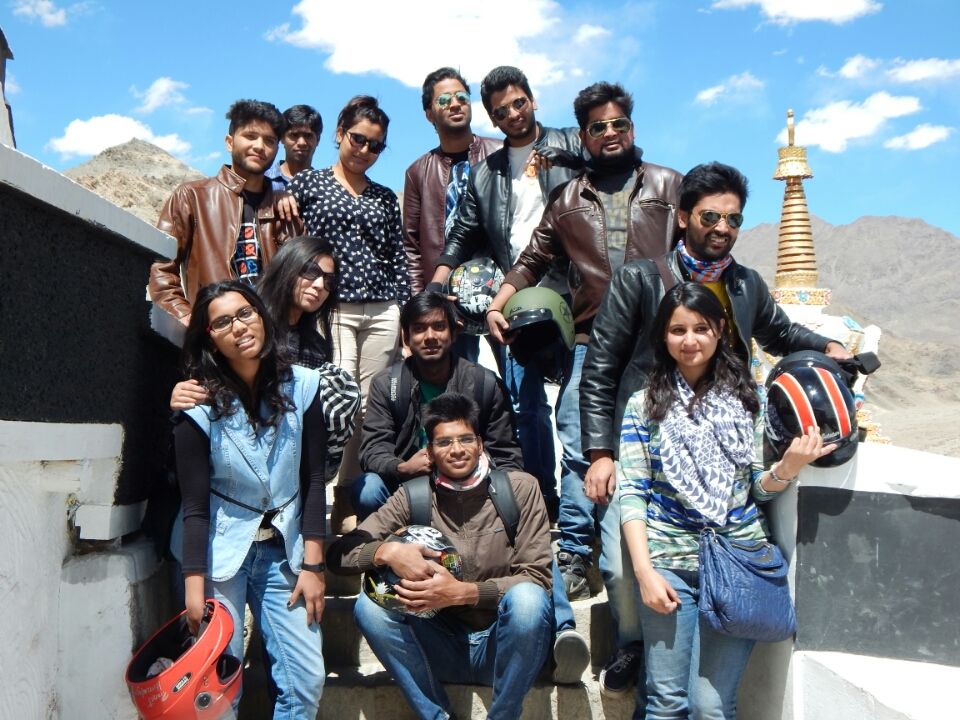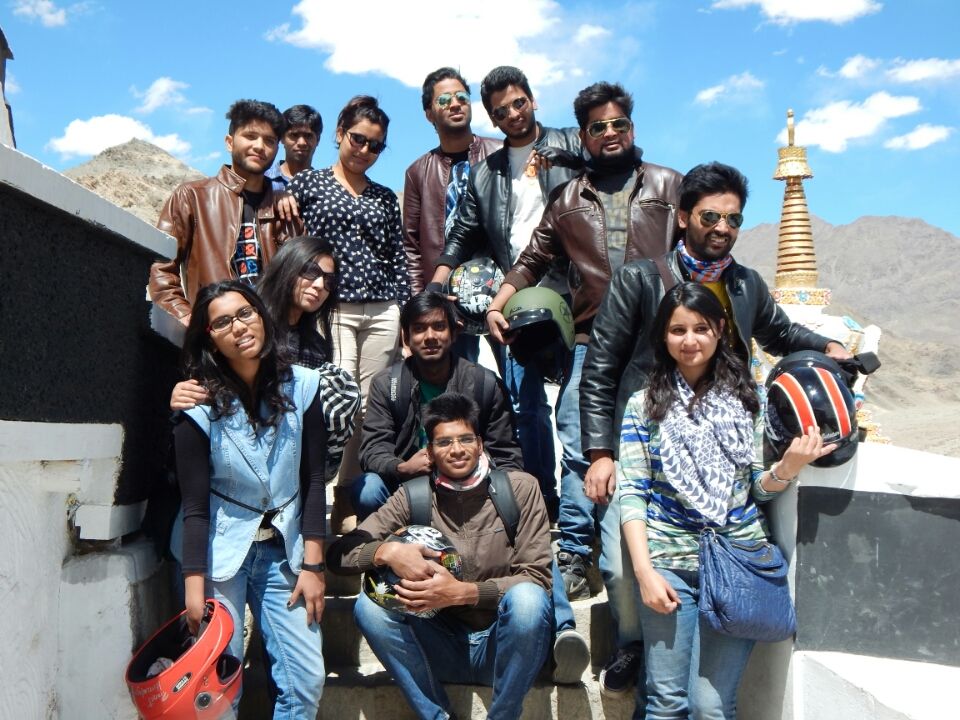 Frequent Searches Leading To This Page:-
srinagar to leh road trip packages, leh ladakh road trip packages, leh ladakh bike trip packages, best tour packages for leh, top leh tour packages for family, top leh tour packages with price, budget trip packages for group to leh