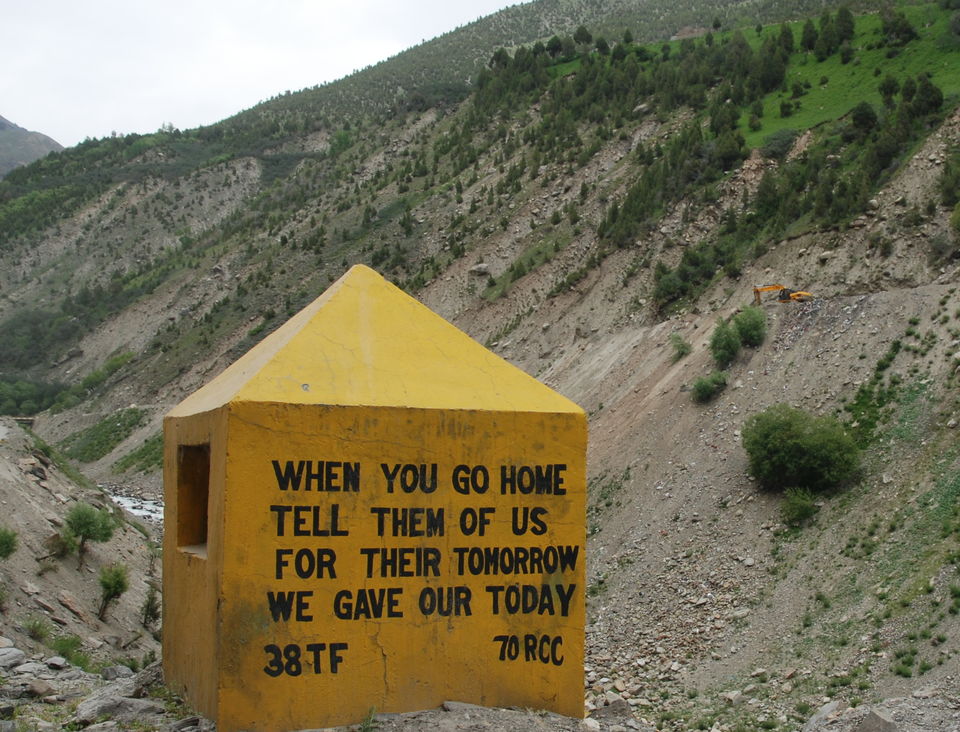 BRO (Border Roads Organization) is the organization that allows us to take a break from our city life to the peaceful valleys of India. Along with being smart engineers, they have a great sense of wit. It's crazy to see these road signs along the way. Its like they're paving way(literally) to a great time in the hills. Here are some of the great signs/quotes by our BRO.
Here, we start off with a great quote by Jessie Sampter. I think BRO is telling us to open our eyes here. Just try!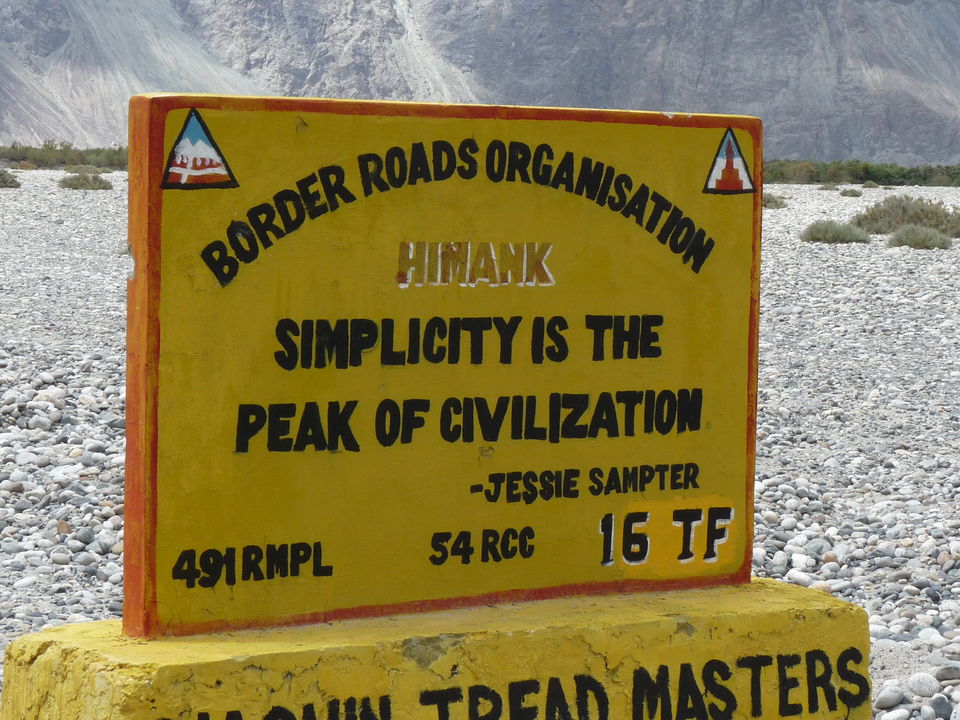 Source: en.wikipedia.com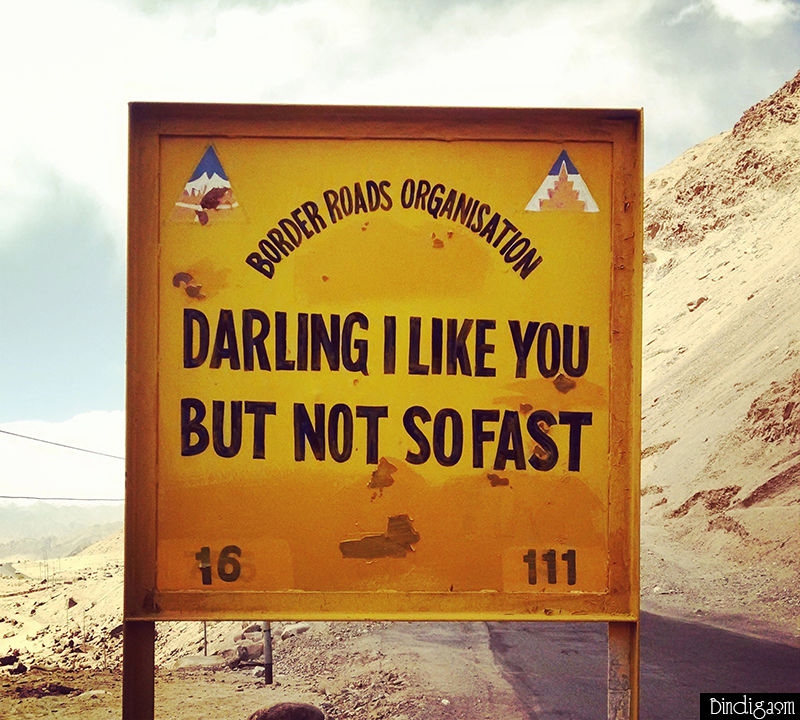 You damn funny, BRO!
Source: asiatravels.co.in
Now here's something you really really need to hear up there!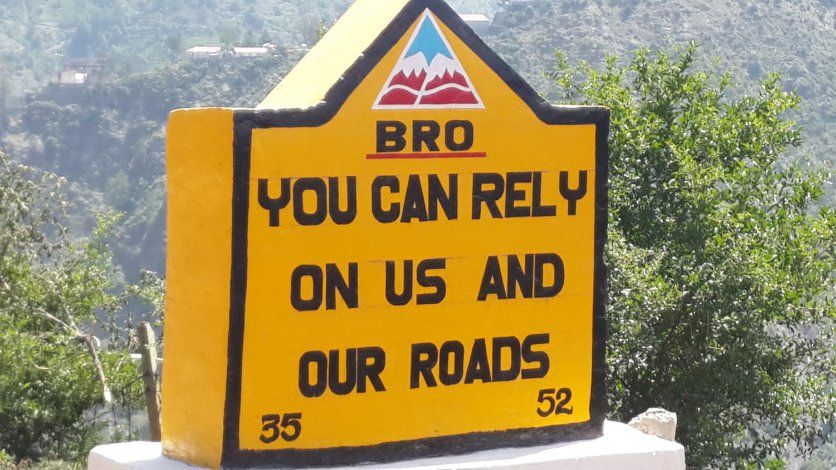 Source: www.xbhp.com
There's the gentleman I've been waiting for!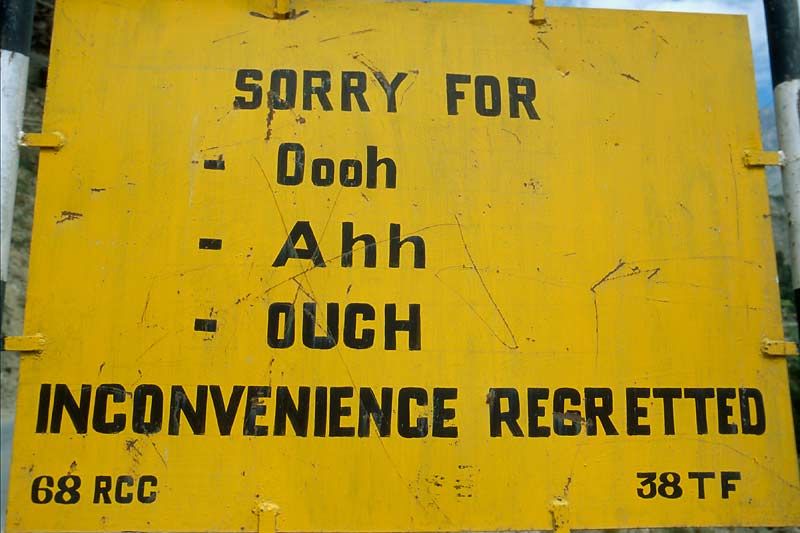 Source: www.indiamike.com
A great philosophical quote works best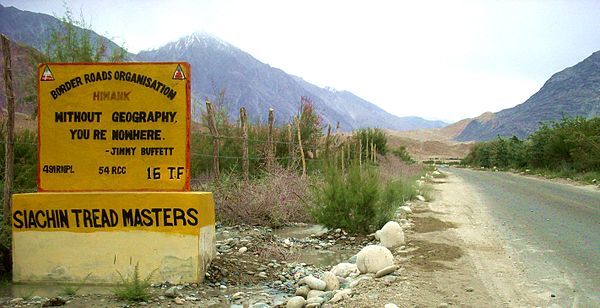 Source: www.wikiwand.com
They deserve to take pride in their work.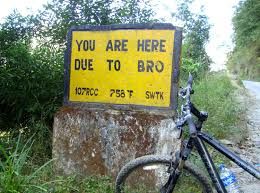 Source: www.thinkingparticle.com
For all the mighty city people. Know where you are!It means Do not think you are very powerful in this land of the Lamas (Buddhist teachers)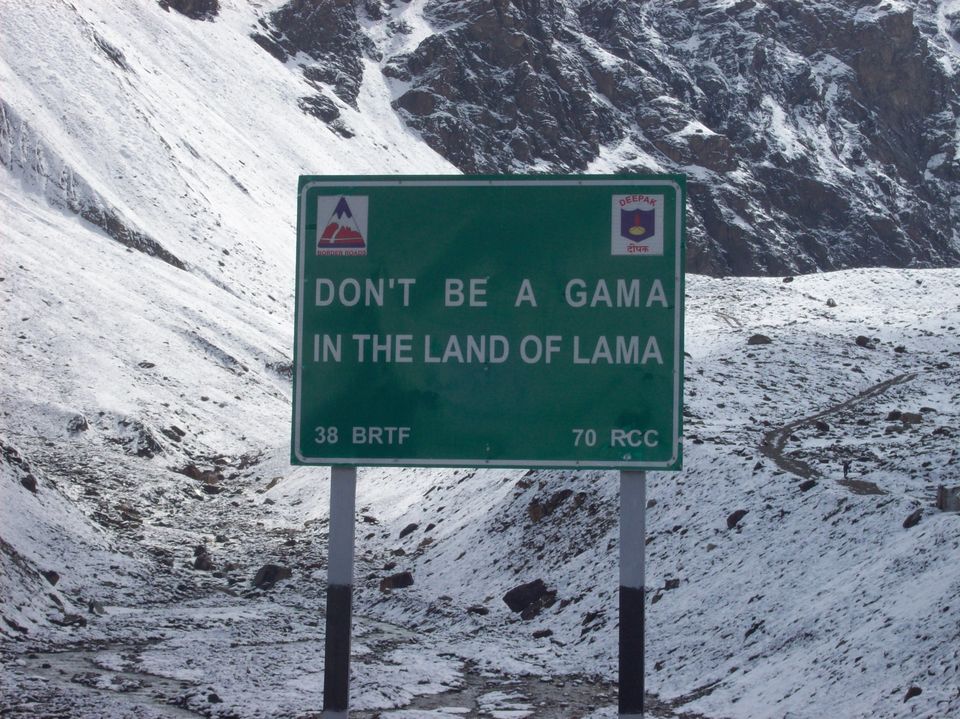 Source: www.terrainterminate.wordpress.com
This, just to increase your trip's coolness quotient.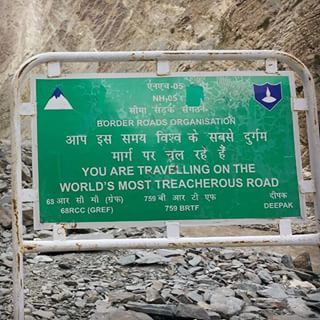 Source: www.ink361.com
Well..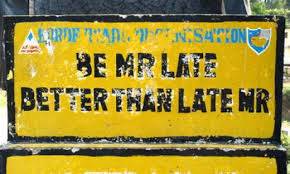 Source: www.blabberblogger.com
This is crazy!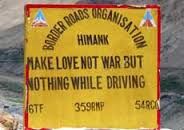 Source: www.forums.moneysavingexpert.com
BRO thanks you for staying alive after every critical road. Don't forget to thank them for all that they've done to make wandering possible!
Source: www.bcmtouring.com
Written by- Seerat Sethi