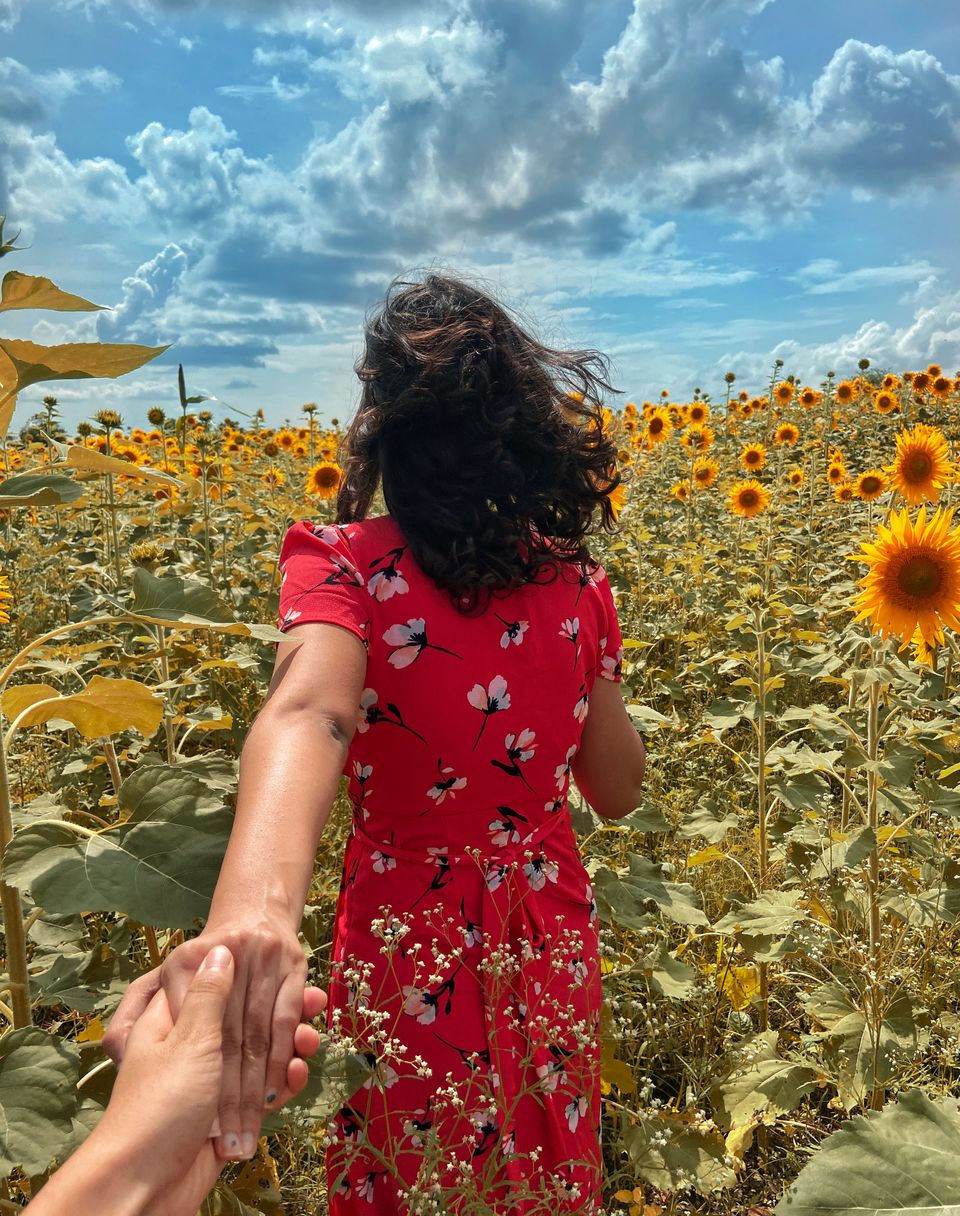 "Advice from a sunflower: Be outstanding in your field"
Sometimes in my crazy imaginations when I wonder what flower I would have been, it is without a doubt - a sunflower!
We all love sunflowers, the look of it triggers pleasure and happiness. And when you see a field of sunflowers, it's an outburst.
My mom in August 2018 was on a road trip when she came across a sunflower field on the outskirts of Solapur, a town in Maharashtra. After seeing her beautiful pictures, it was the topmost things in my travel bucketlist. In September 2019, I went on a roadtrip to Badami in Karnataka, another beautiful place (Pattadakal is a must visit). But unlucky me, the sunflower bloom season had just ended. There were soooo many fields on the way but all black and barren after the harvest.
Then came COVID in March 2020 and we were all locked up at our homes. But I was able to go to Solapur in August 2020. So July end to August is the bloom season for sunflowers. But since crossing border from Maharashtra to Karnataka with permits was difficult, I thought we would never be able to see the sunflower fields. But one fine day we were on the outskirts village of Solapur where we accidentally came across a private farm near a sugar factory and oh my god!!!
I went mad as usual (look at that smile), this was a dream and now I was in the middle of the field. The sunflowers weren't as huge as we see in pictures but the yellow vibes just made me so happy!